North East Wedding Photographers
Creative, Artistic, Unobtrusive, Unique...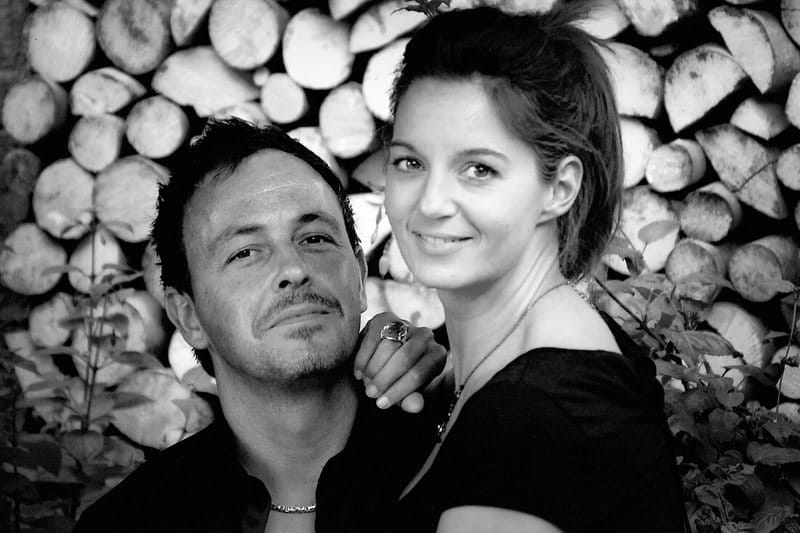 HUSBAND & WIFE WEDDING PHOTOGRAPHERS
CRAIG + ANDREA
We're husband & wife / best friends, who also happen to be wedding photographers; passionate, professional north east wedding photographers with a creative, relaxed & distinctive documentary style, based in Durham, up in the North East of England, documenting weddings across the country including County Durham, Newcastle upon Tyne, Northumberland, Yorkshire, Scotland, Lancashire & Northamptonshire to name a few!
We use creative lighting, unorthodox angles, reflections, framing and bold colours, to create compelling, unique images that exceed that of traditional wedding photographers. Have a look on our 'Love Letters' page for some of the amazing things our couples have said about us!
We're not fans of formality, and much prefer blending in as if we were just another pair of guests, capturing your day as it unfolds, along with the feeling, the fine details, the love, emotion and the expressions without intruding or unnecessary posing (generally classified as Reportage, Documentary wedding photography, or wedding photojournalism). Our Wedding Photography is driven by you, your personalities, your guests, your party - not by a series of shot lists created from previous weddings and each and every wedding we document is different, each with their own uniqueness, driven by their own vibe & personality - We strive to create compelling, emotive and original ideas that tell the story of your own unique day; when you are who you are, no fake smiles, no clichés, nothing 'cheesy', no 'staged' scenes; Just honest, emotive, real moments in time, captured forever!
We're a fun & down to earth couple and place a great deal of focus on building a rapport with our couples - this really helps us to be able to 'get you' as a couple; combined with our fun & relaxed way of shooting, it really helps our couples relax and it shows through in our photography.
VIEW OUR LATEST WEDDING PHOTOGRAPHY
We're Loved!
Thank you so much for our wedding photos...we all love them and they are the perfect memory of our perfect way. You were both amazing to work with and made us feel comfortable and happy from the word go. We couldn't have wished for anymore and it was great having you as part of our day. Thanks for making us feel at ease and adding to the fun and laughter!
Paxton House
I don't know what we would have done without them (Craig & Andrea). They really have a way with people; so many people told us how much they liked them and it was great to see so much banter. It made the smiles all the more natural.
The pictures have come out beautifully – just the other day someone was telling me that they are the most stunning wedding pictures they have ever seen! We will treasure them forever and I can't stop looking at them.
Durham Castle, Co Durham
WOW, we absolutely love all of these - we can't believe how incredible they are and how magical the day looks. Flicking through last night and this morning, each picture has allowed us to relive the day and moments that we'd either forgotten about or just hadn't seen on the day. You really captured not only everything that was going on, but also our personalities and the essence of what we wanted our whole day to be about.
Alnwick Tree House