Andrea + Steve
Slaidburn Village Hall Wedding Photography | Slaidburn Village Hall Wedding Photographer
Slaidburn Village Hall Wedding Photographers
We've been so busy of late, and it's been really difficult to try and find time to keep the blog updated with recent work!! Anyway, here's another from our amazing run of summer weddings :)
We first met Andrea & Steve in June for their engagement shoot at Hardwick Park and what a fun couple of hours we had, they are both outgoing and we had a good chat about their wedding and a lot of laughs's along the way, they are both avid festival attendees and were styling their wedding to be bright, colourful & full of fun, with help from their family and friends it was guaranteed to be a fun-filled day.
Andrea (or Dre as her friends call her) and her girls got ready at Laytham's Lakehouse which was a beautiful big modern cottage with a lake behind; it was the perfect setting for Andrea to get ready.
Their wedding was on mixed weather day in June but the rain certainly didn't dampen their spirits.
The wedding was held in Slaidburn Village Hall which was a blank canvas that they decorated themselves; their theme was a festival style so lots of decoration and funky colours were a part of their day, their coloured letter lights were made by Dave (groomsman) as well as the large light decoration which surrounded a glitter ball, their cake was made by a bridesmaid and all of their friends and family contributed to making pom pom's and various decorations to make their backdrop behind the top table, table accessories & gifts.
It was magical and we both loved having you there. It's hard to describe but it felt like we were pals from the moment we met and that made it all so much fun and a delight to be around you. 
The entertainment for their guests consisted of hook a duck, coconut shy and various other festival style stalls outside of the hall.
Amazing, laid back summer wedding photography in Clitheroe
After the ceremony, we had a very quick wander through the village with Andrea & Steve, Andrea had changed into glittery wellies and carried a rainbow coloured umbrella which spoke volumes about their fun-filled personalities.
As we knew their wedding was going to be fun-filled we brought them a few brightly coloured smoke bombs for them to have some fun with & boy did they not disappoint.
Thanks for the memories of an epic wedding day and we wish you both all the best for your future.
Andrea & Craig xx
Dress: Abigail's Bridal Boutique http://www.abigailsbridal.com/
Florist: Ivy florist
Hairdresser: Bridal & Occasion Hair by Alice Rose
Makeup: Lizzie Gordon
Help for other Brides & Grooms thinking of designing their own wedding!
How long have you been together / any stories about how you met?
We have been together for around 6 years. We met through friends, which we think is the best way, and can say it wasn't love at first sight really! Haha. We moved in the same circles for a while before we actually really took any notice of each other. However, one night, near the loos, in a nightclub, the stars aligned and we had our very first kiss. From then we got to know each other properly, fell in love, moved in together after a month and have been best friends ever since. 
Any stories or tales from the proposal?
It was Andrea's birthday and a very drizzly day in Whitby on the East Coast. We had planned on a walk from Robin Hoods Bay to Whitby across the cliff top, which promised far reaching sea views and diverse landscapes. Armed with sangria and a pork pie each, we set off, despite the grey skies and thick sea fog, along the coastal path called the 'Cleveland Way'. If there is a god, I am sure he was watching down on us that day, as a couple of miles into the walk the skies suddenly cleared to bright blue and we were hit with beautiful sunshine. The walk was then as it promised, beautiful sea views and jagged cliff edges on one side and sweeping green hills on the other. Being in each others company, plus the wonderful views and the bright spring sun, we had big hearts full of love. Not forgetting it was still Andrea's birthday! Woohoo! We reached our destination, Whitby Abbey, over looking the bustling harbour, and Steve said he had one last birthday present to give me. An engagement ring! We hugged, cried happy tears and we walked down the 199 steps from the Abbey hand in hand with giddiness to a pub for our first drink as fiance's. It was a perfect day. 
Reasons for choosing Slaidburn Village Hall as your wedding venue?
We wanted a venue with complete freedom to put our own stamp on, plus save costs by bringing in our own caterers, booze and decorations etc. In the forefront of our minds, we really wanted a wedding that was relaxed, fun and reflected our personality, so the venue had to be a blank canvas. We also have lots of very talented friends, so we wanted to cash in on their skills and have them help us make it extra special. The venue was in a gorgeous location for us too, surrounded by rolling hills and greenery, within The Ribble Valley which holds lots of wonderful memories for us and our friends.
Colour scheme/theme/style?
The colour scheme started off as Mustard Yellow, Teale & Magenta. However, that ended up being all different shades of the aforementioned colours! The reason behind these colours was to steer away from, what we think are, the more traditional/boring colours that you would find at a modern wedding. No blush pinks in sight! Our friends and family are bright, colourful and vibrant in character and we wanted the colour scheme to reflect that. The vision ended up being as much white as possible for the venue wall coverings/tables and for the bright and colourful decorations/bottles/bunting to 'pop' against the white room. The lighting at night was also carefully considered to reflect our colour scheme and to really set the scene for a BIG party!
Any special thoughts/memories from the day?
The whole way through was really special of course, but a few moments stood out among the rest...
The ceremony readings that our mums and best friend, Leila, prepared. They were so personal and emotional, we felt really lucky that we could tailor our ceremony to include these.

One of our friends insisted that we take ourselves away from the "hustle and bustle" of the day and take some time, "just us". We went to a room that overlooked our dance floor and stood beaming with pride on what we and our friends had created. It was a moment that we will always cherish.

Our friends organised a surprise DJ to come and play the closing set for our night do, it was one of our very favourite DJ's and is famous for his baseline's and drum 'n' bass. He certainly didn't disappoint and he had everyone dripping with sweat from dancing so hard! The best part of this was watching our mums dance harder and longer than any of our friends! 
Any advice for couples planning a wedding?
Everyone says it when asked to give advice, but it's so true, don't worry about the small things! No one will notice that you didn't make that sign or you didn't find that decoration you were looking for, the day will go by so quickly that you won't even notice that they aren't there. Remember to relax and enjoy every second building up to the day, with so much going on its so easy to feel anxious and stressed, but your wedding day is only going to happen once so reminding yourself of that and enjoying it is really important.
Finally, what can you say about Craig & Andrea, on your day, and your wedding photos?
Craig and Andrea were a joy to be around, from the moment we met them we felt very comfortable and like we had been friends for years. On the wedding day, they were professional and friendly with all our guests and they whisked us away at convenient times which fitted in well around the timings on our day. They took our requests for a few formal family photos and our creative ideas on board, we even got some surprise smoke grenades which made for some really awesome pictures! The pictures were edited and sent quickly, and we really loved that they captured the vibrancy of the day. We couldn't recommend them more.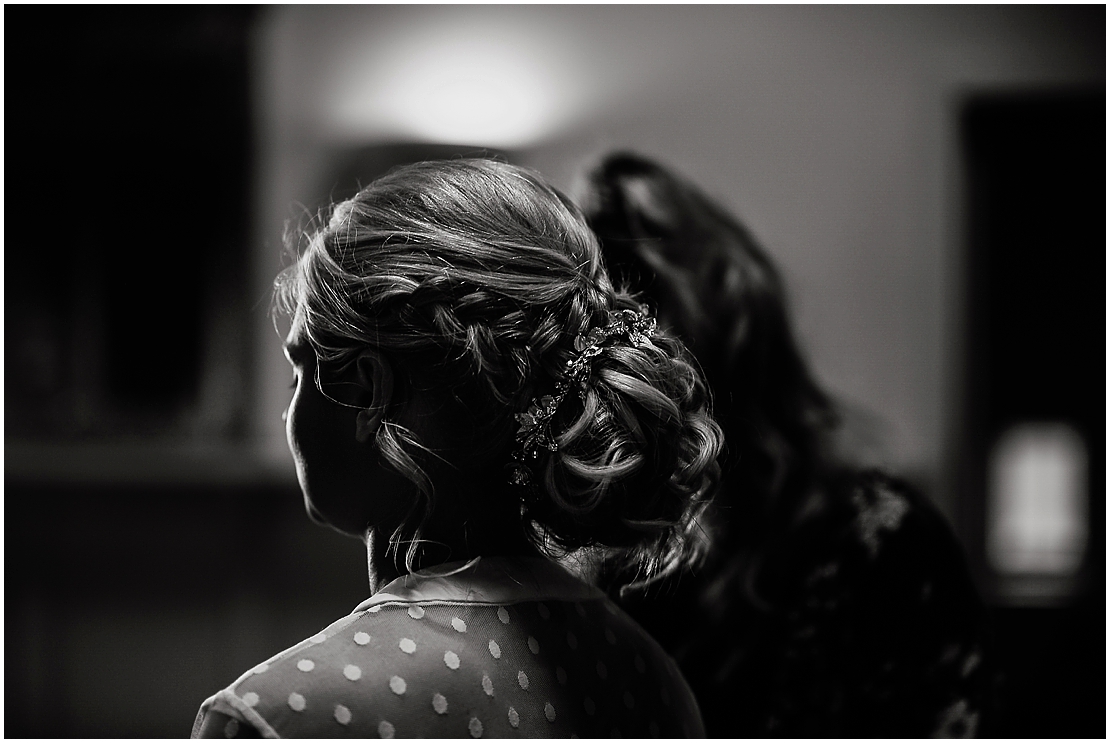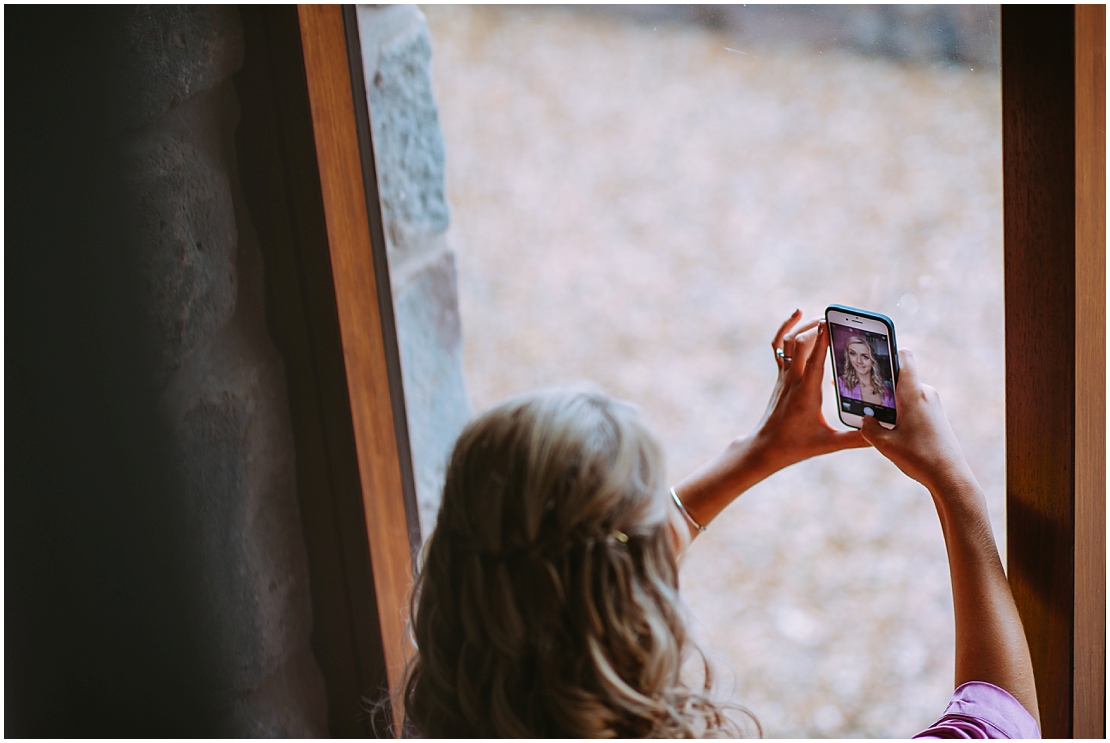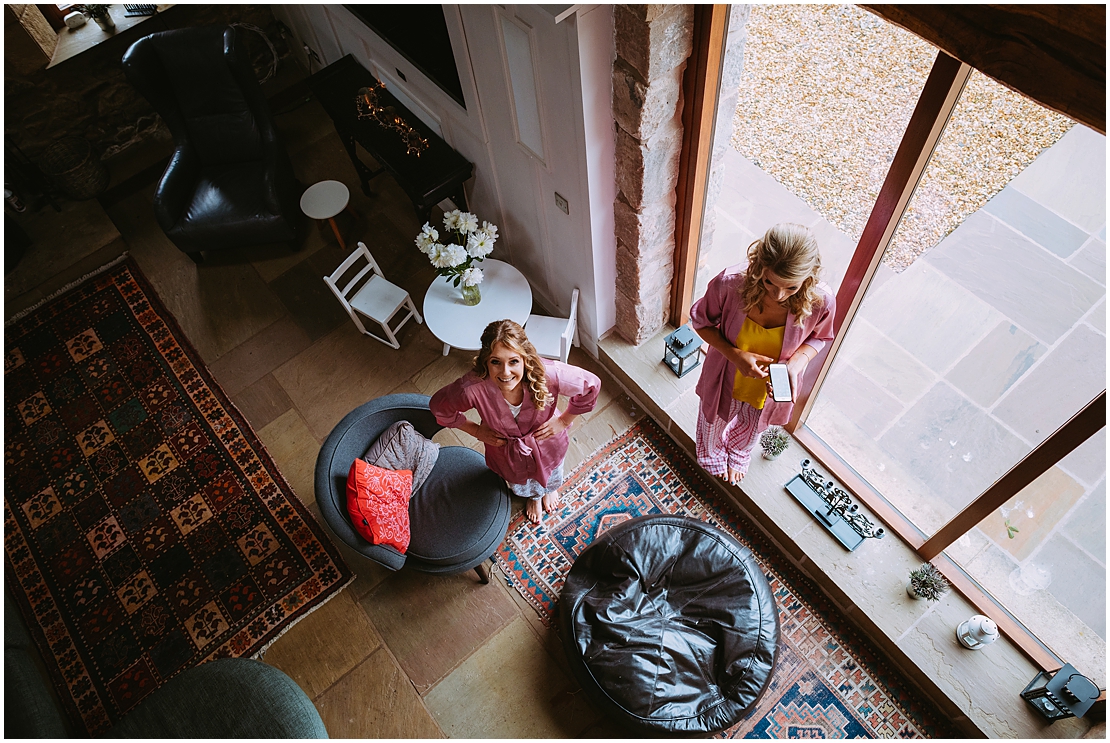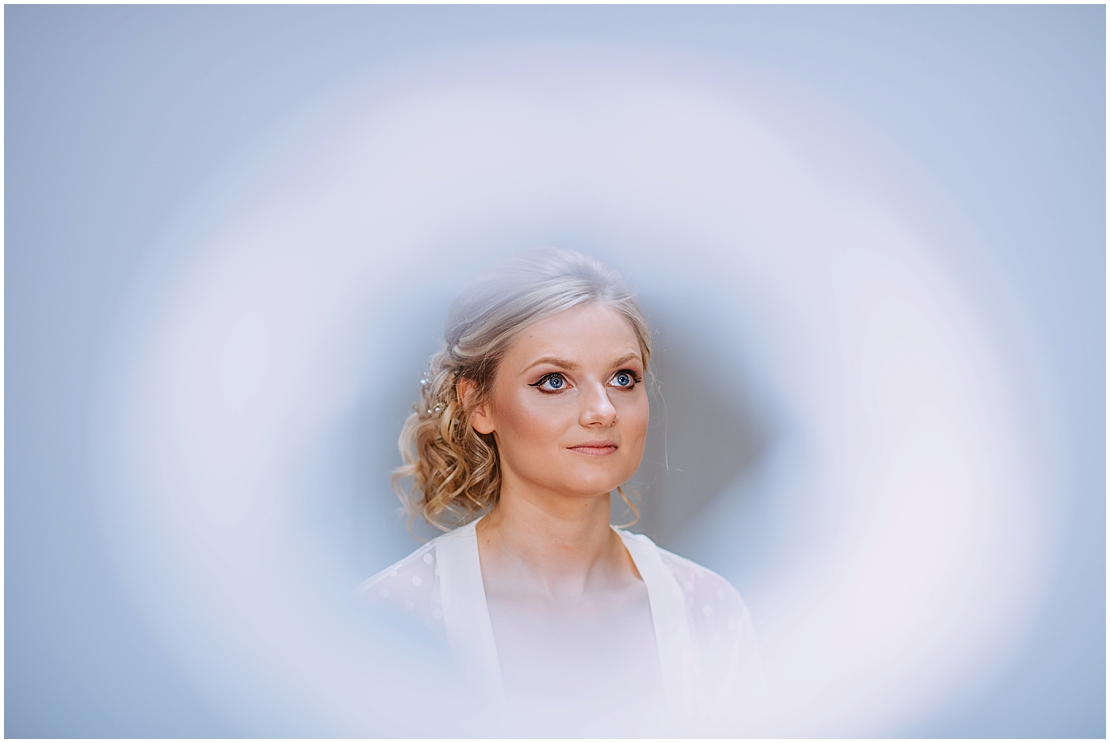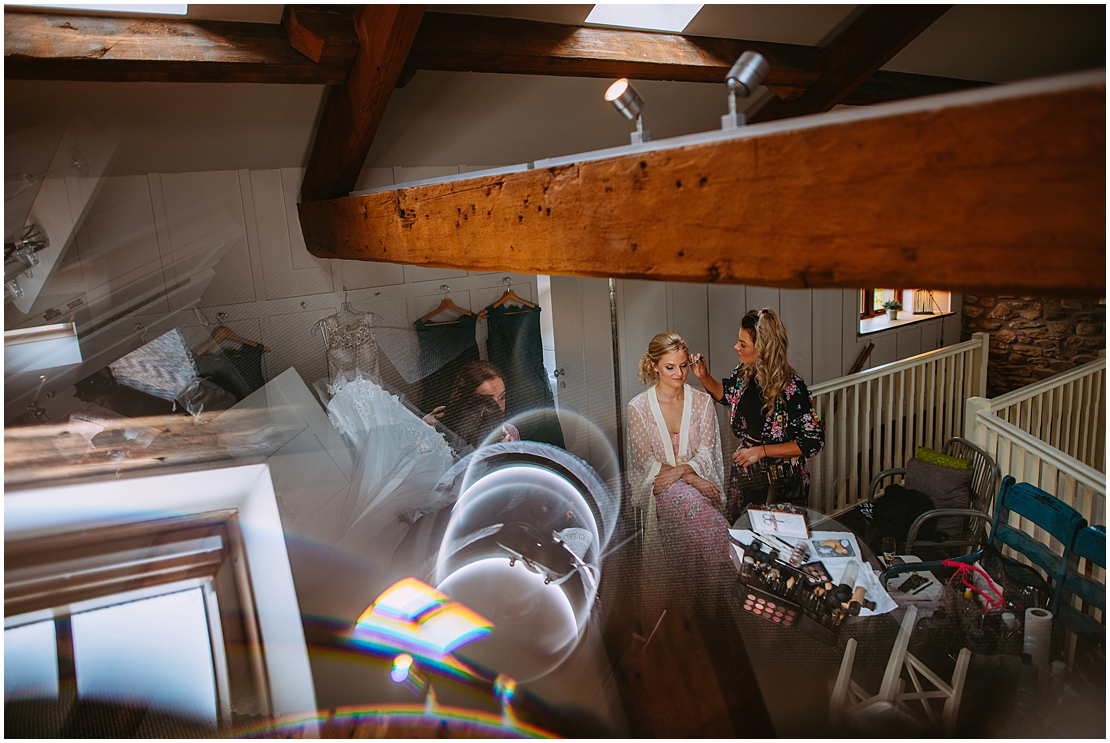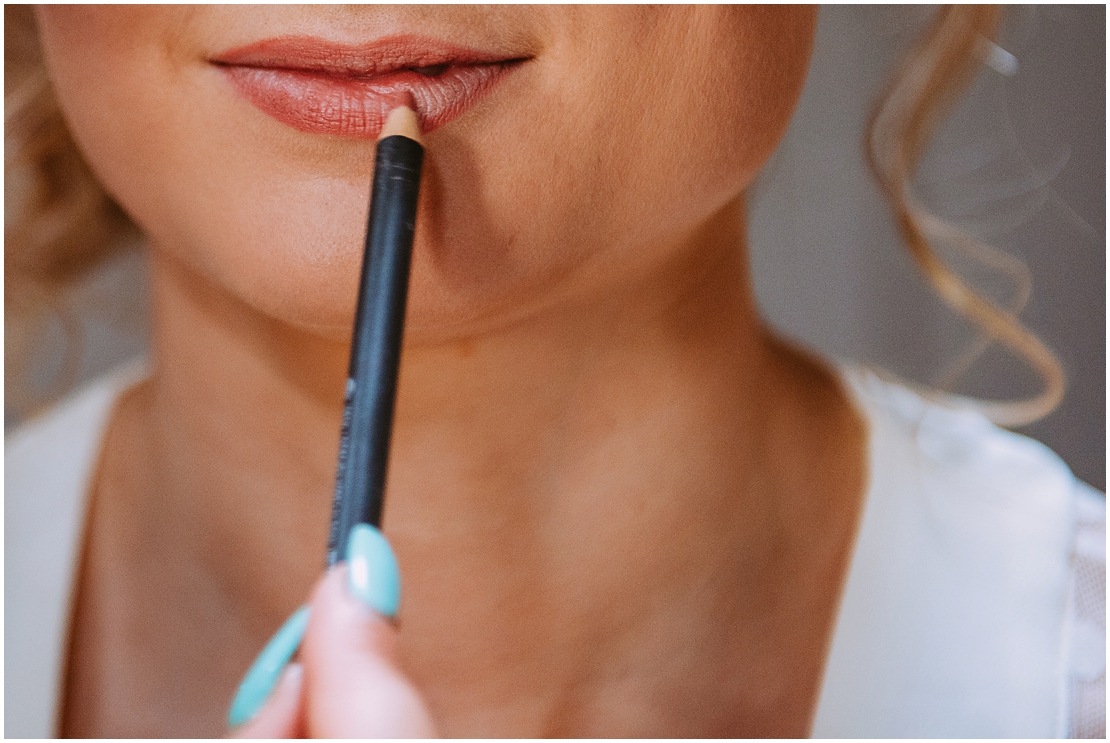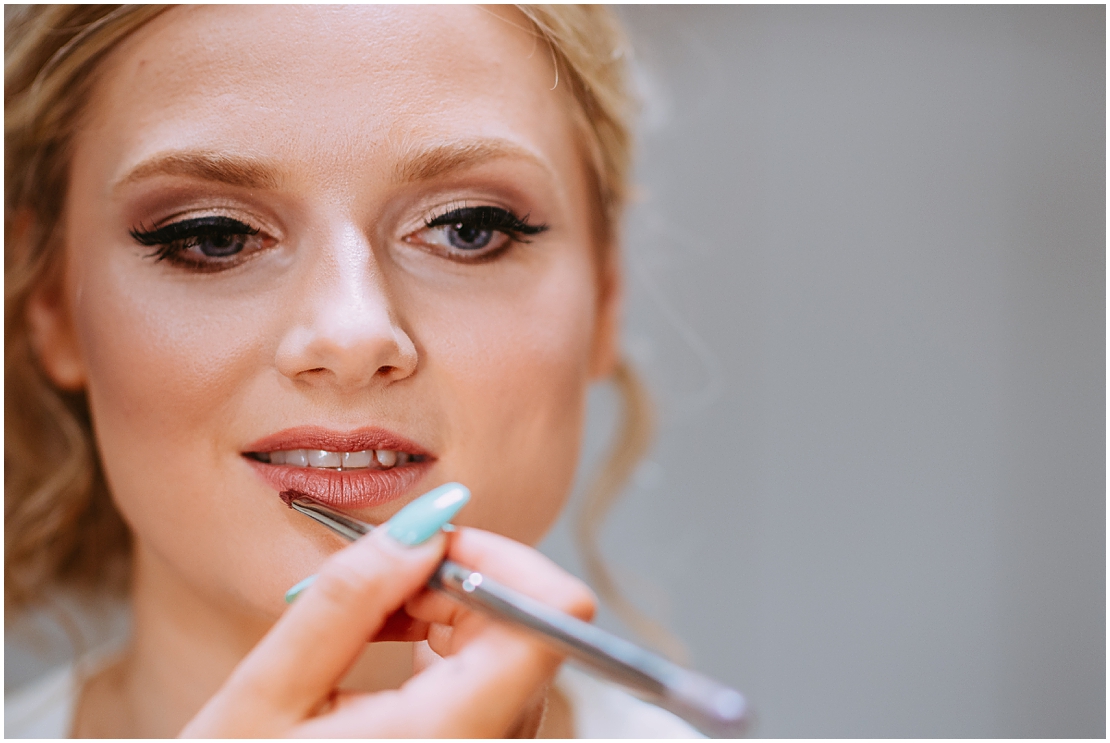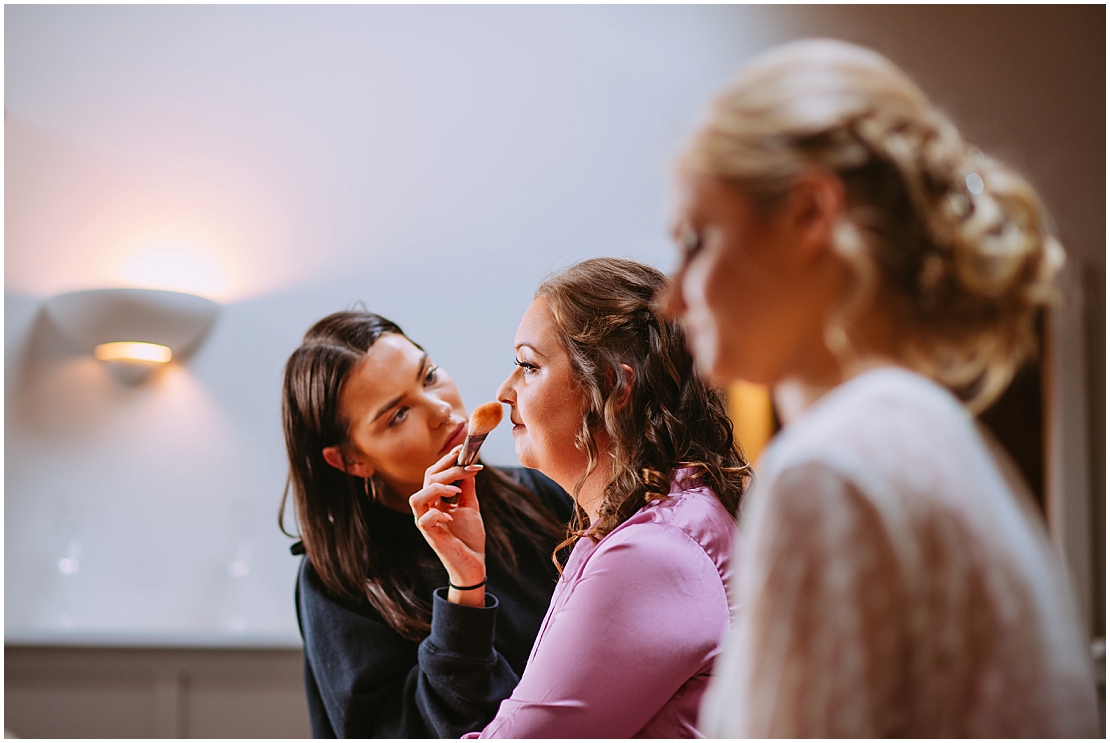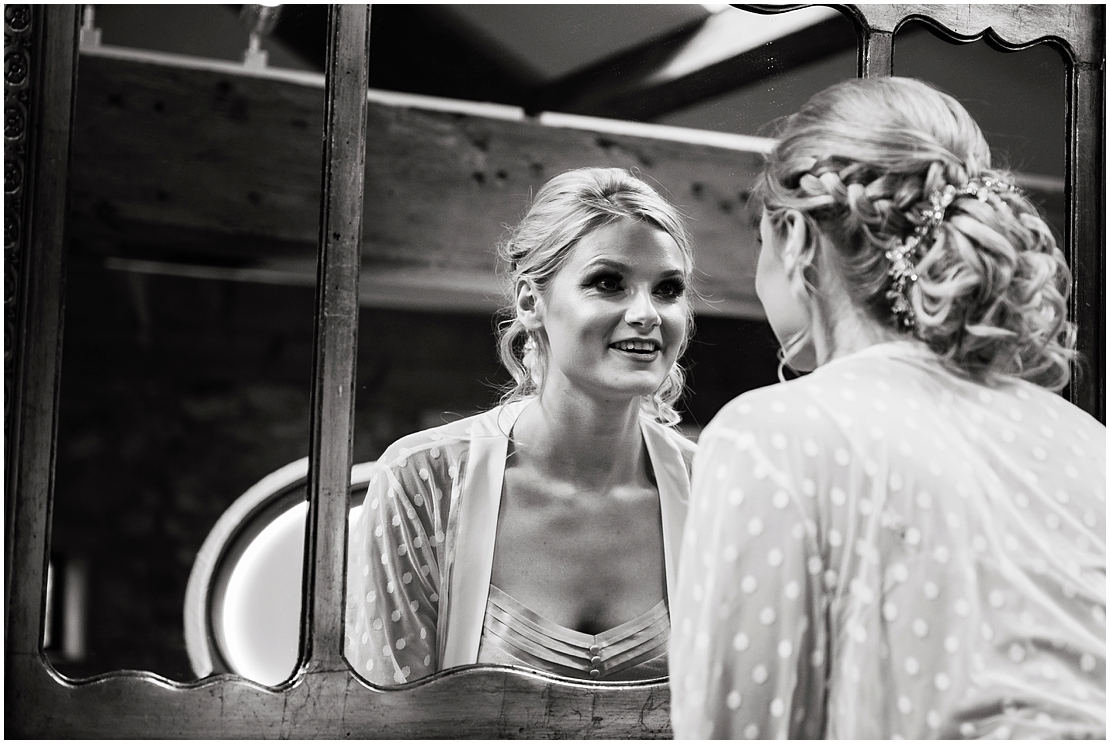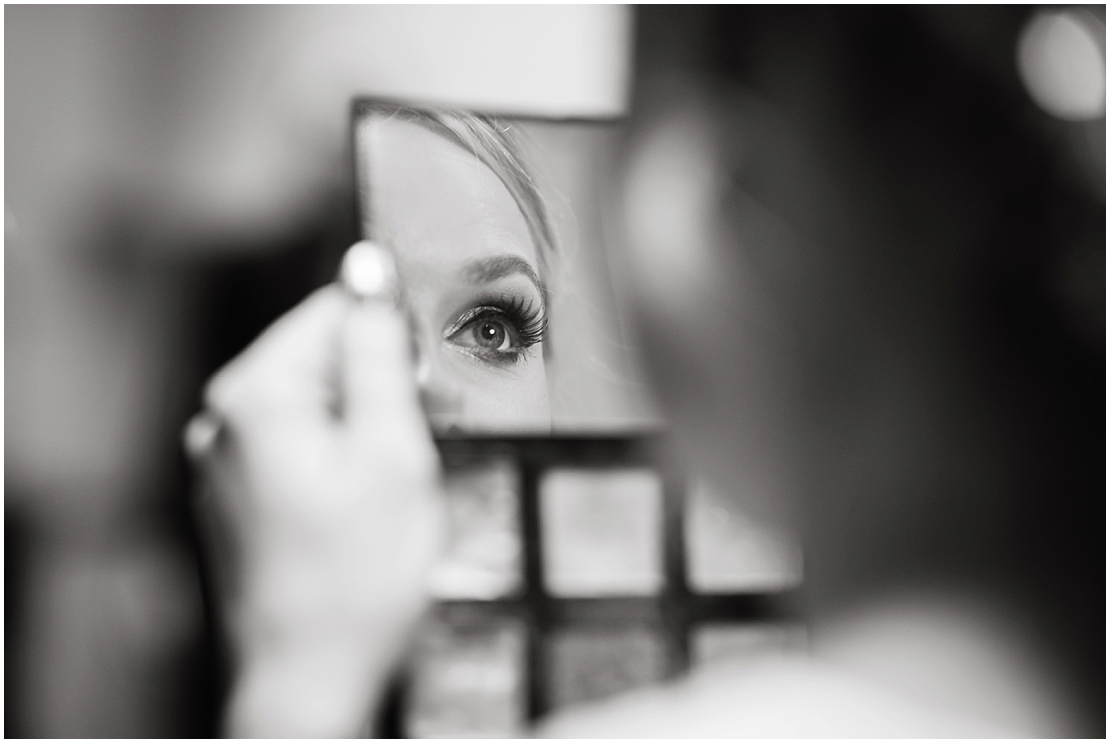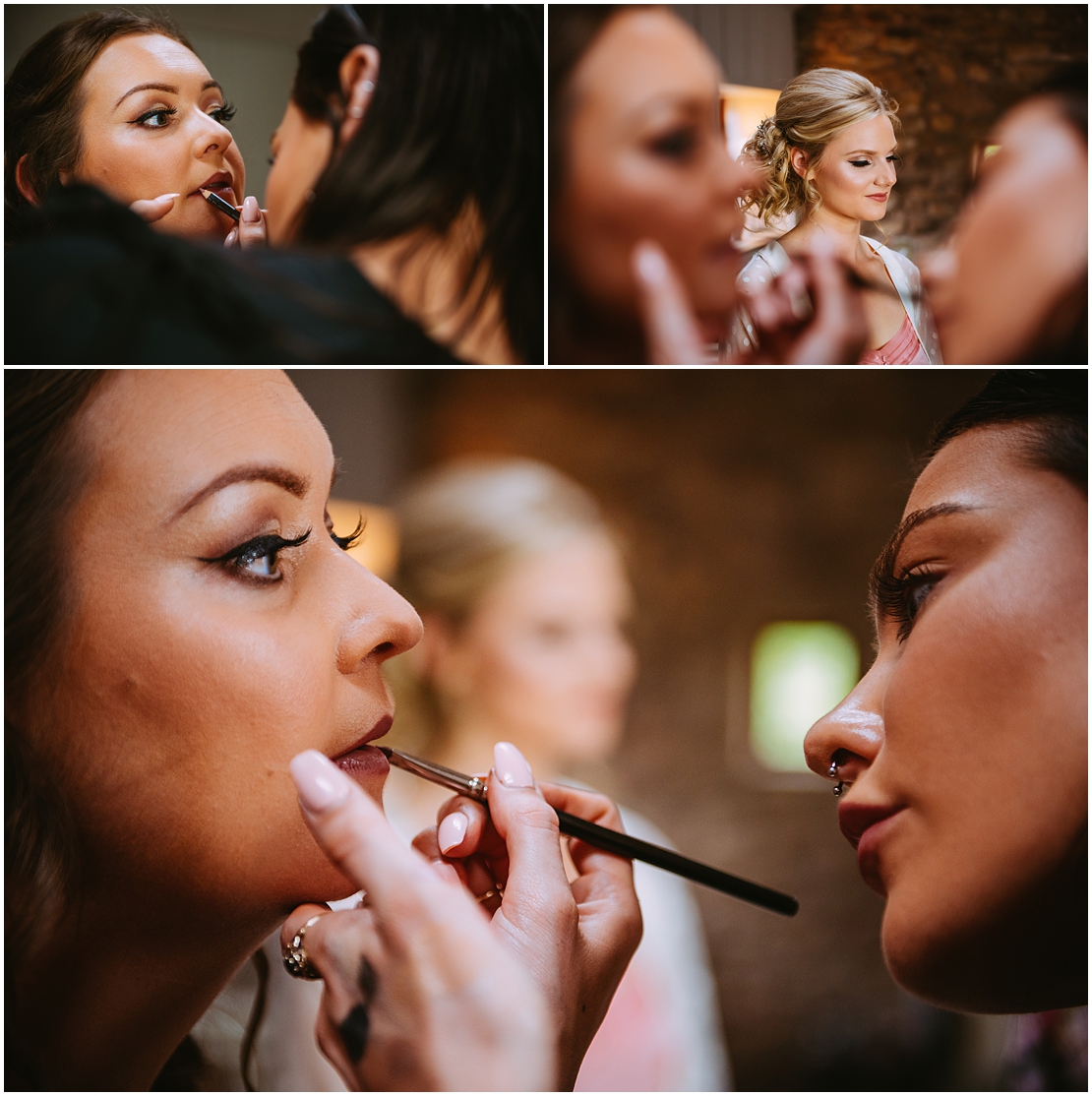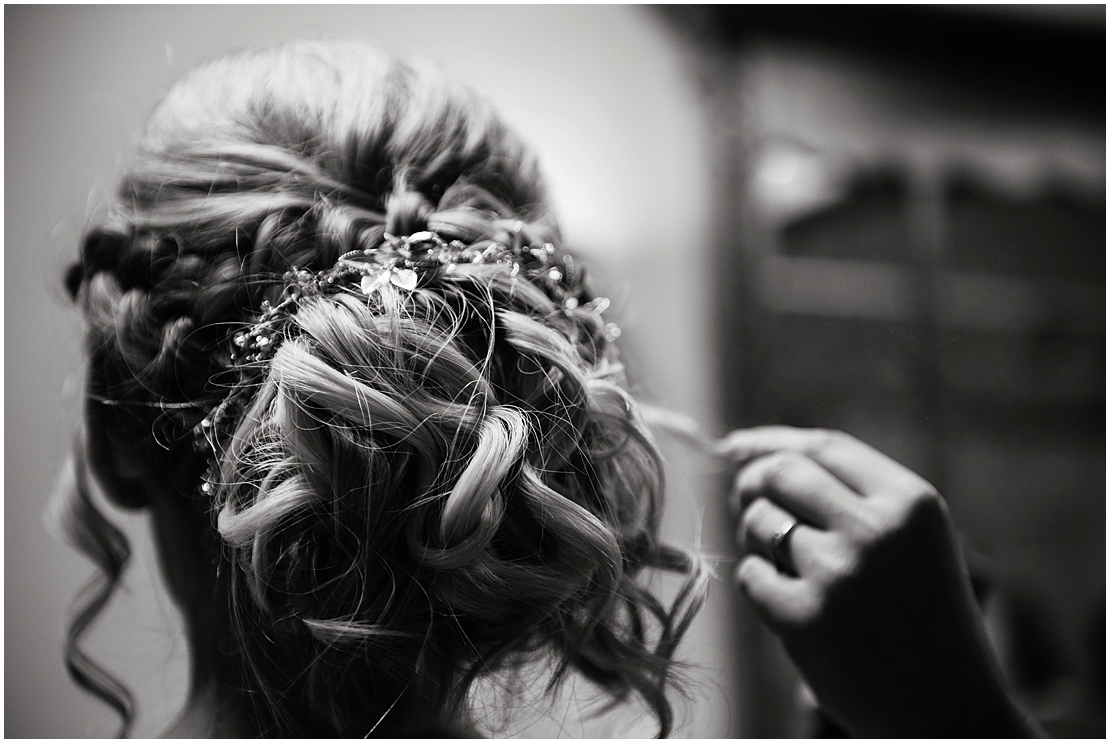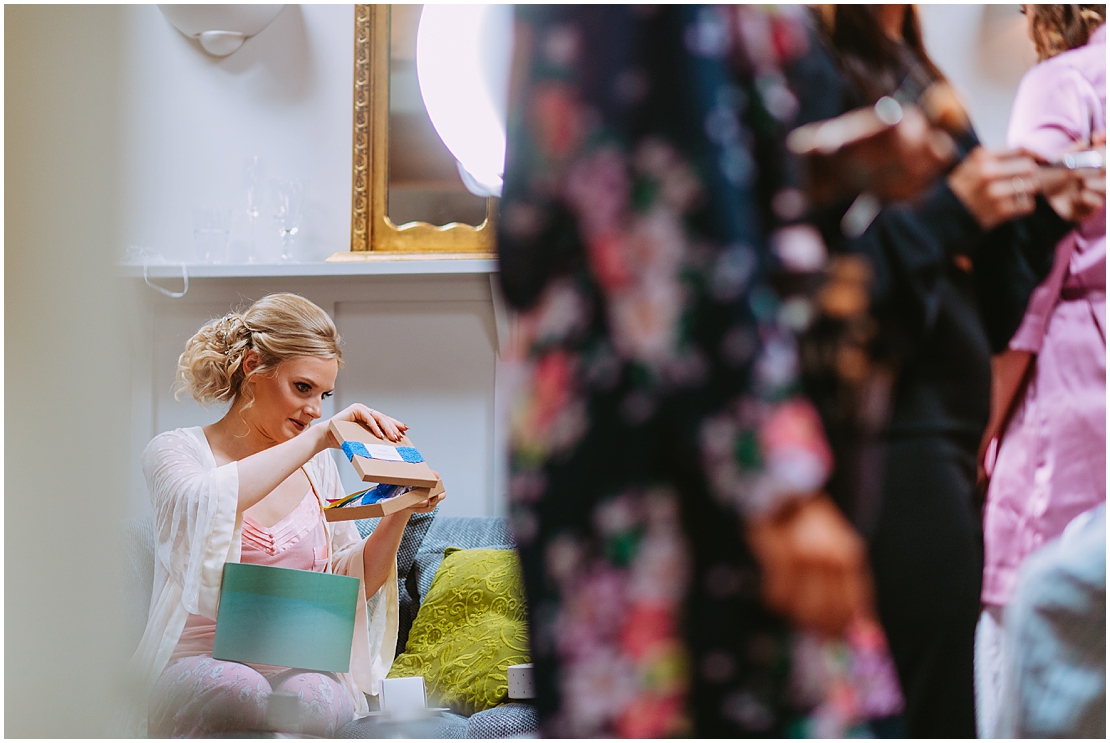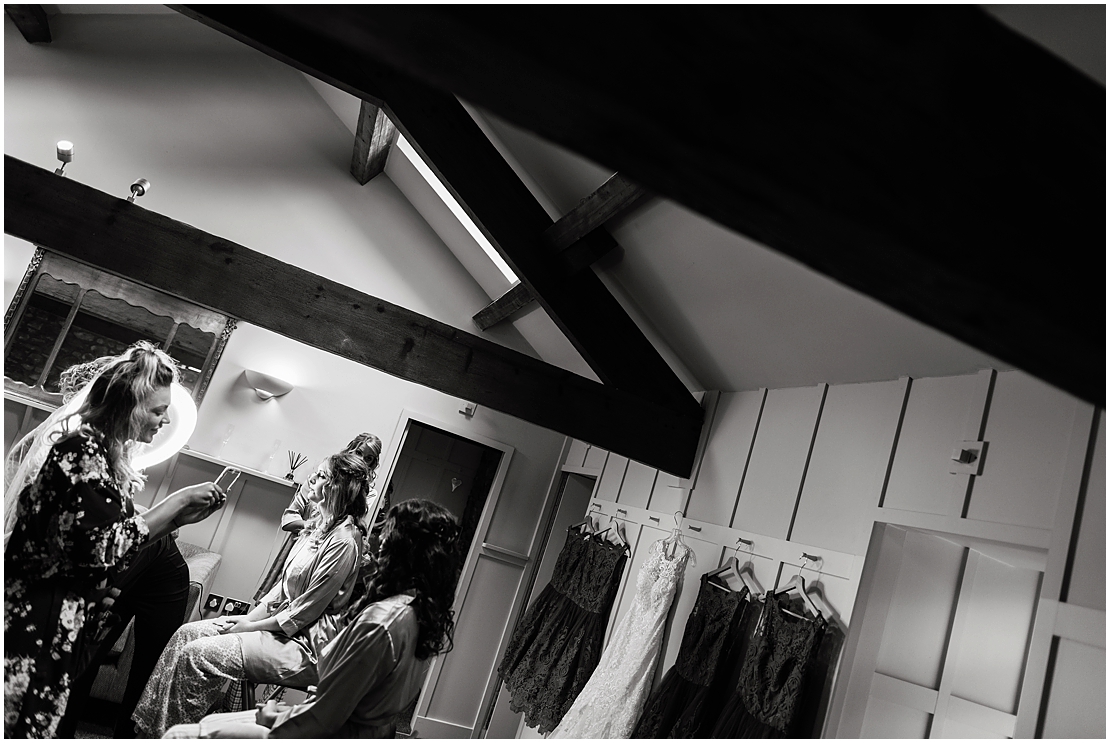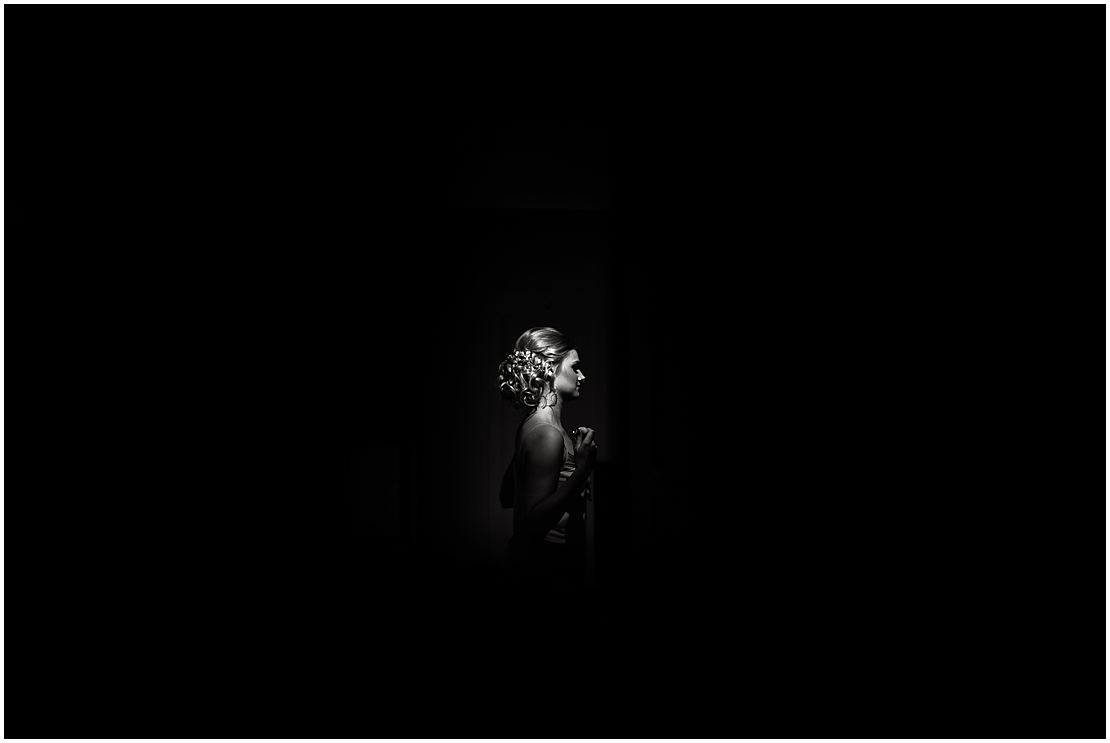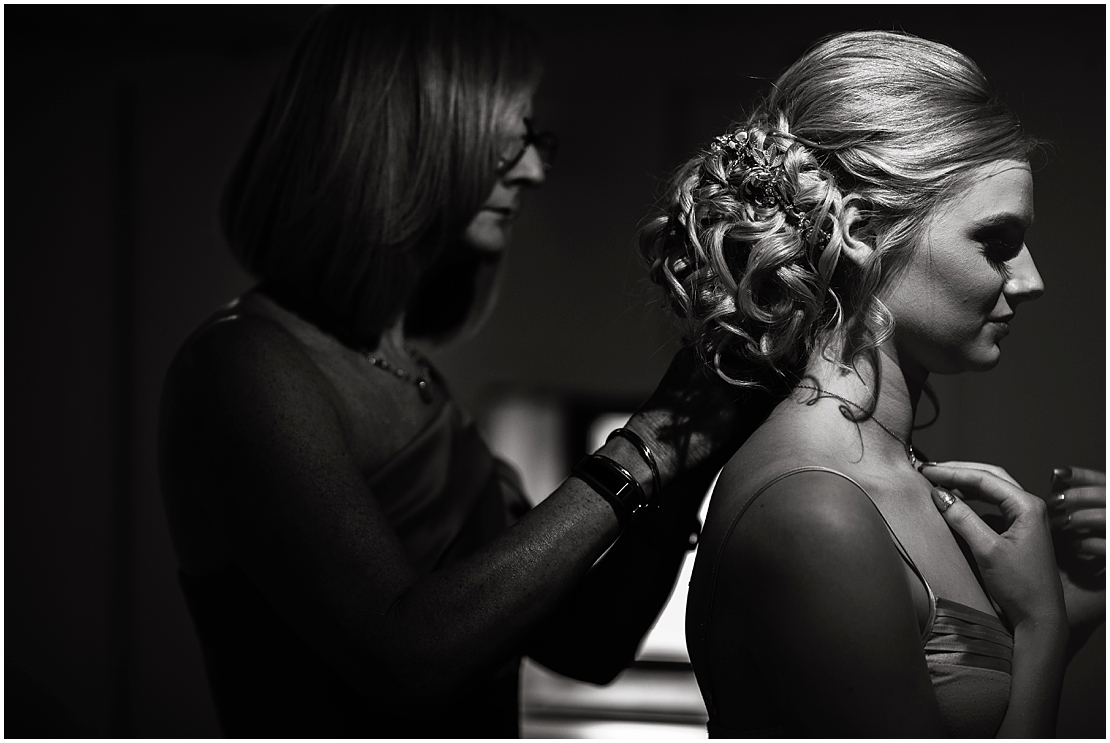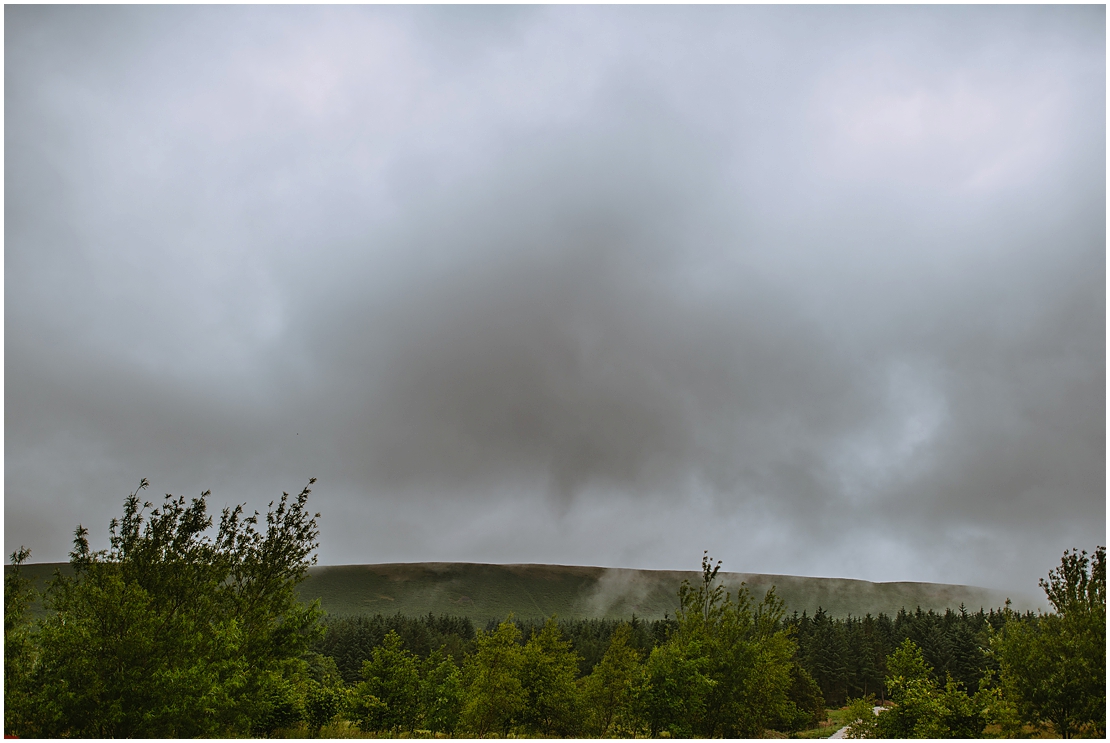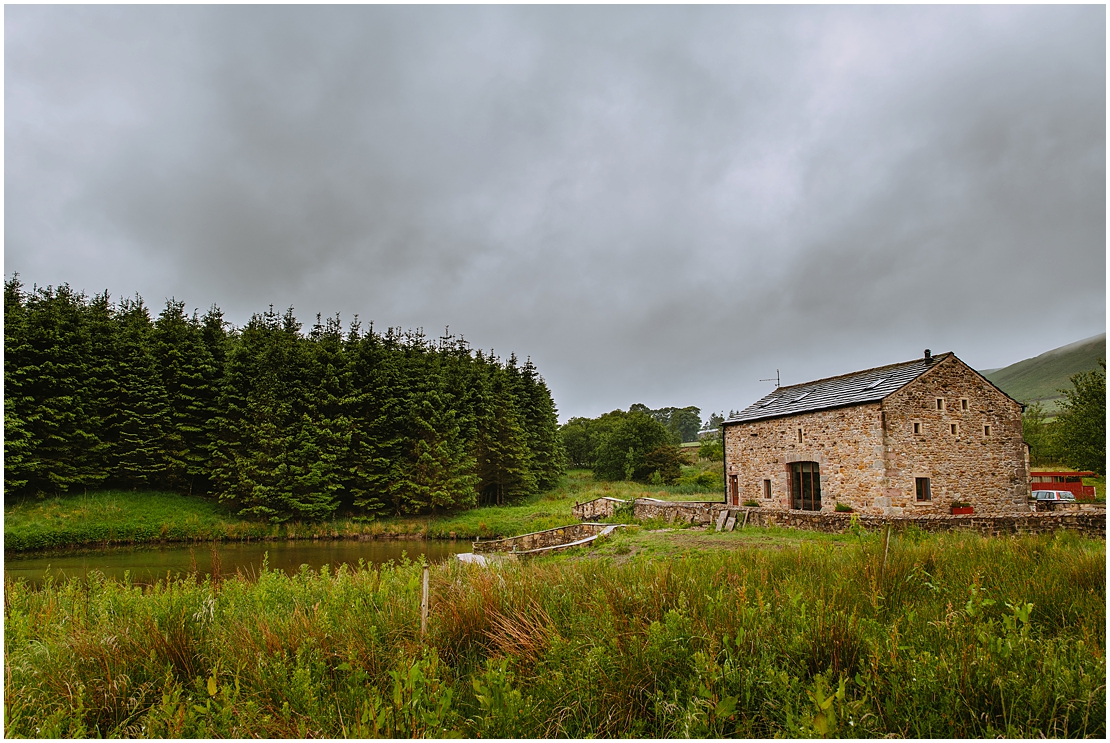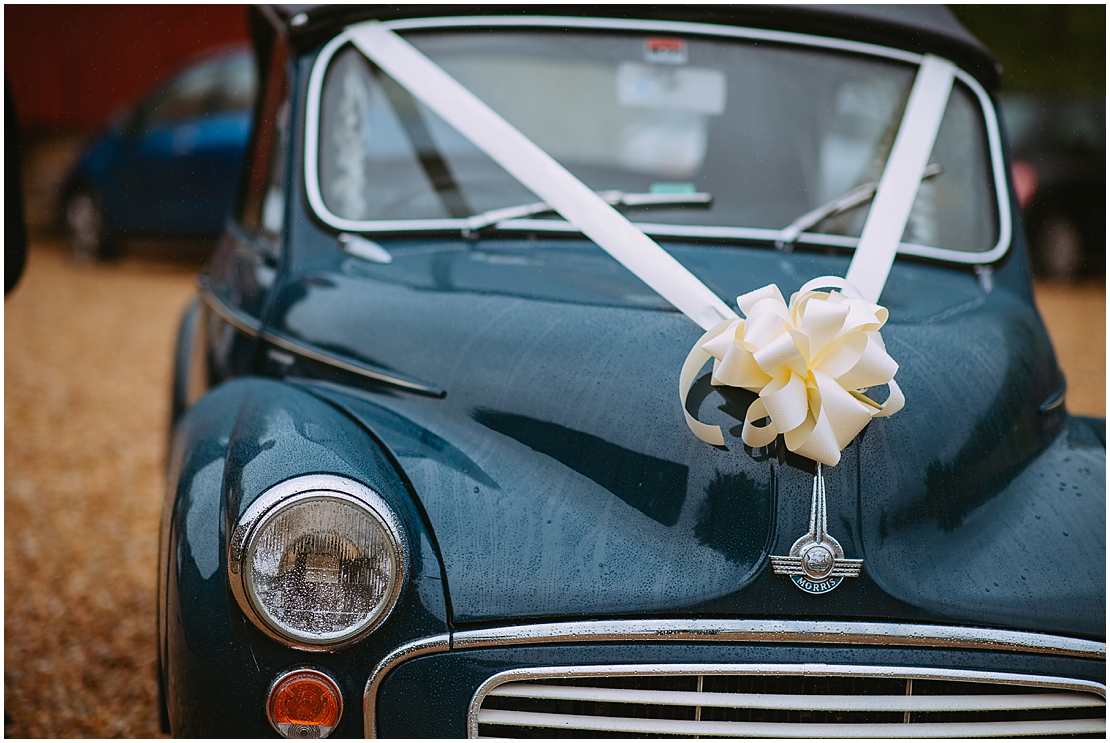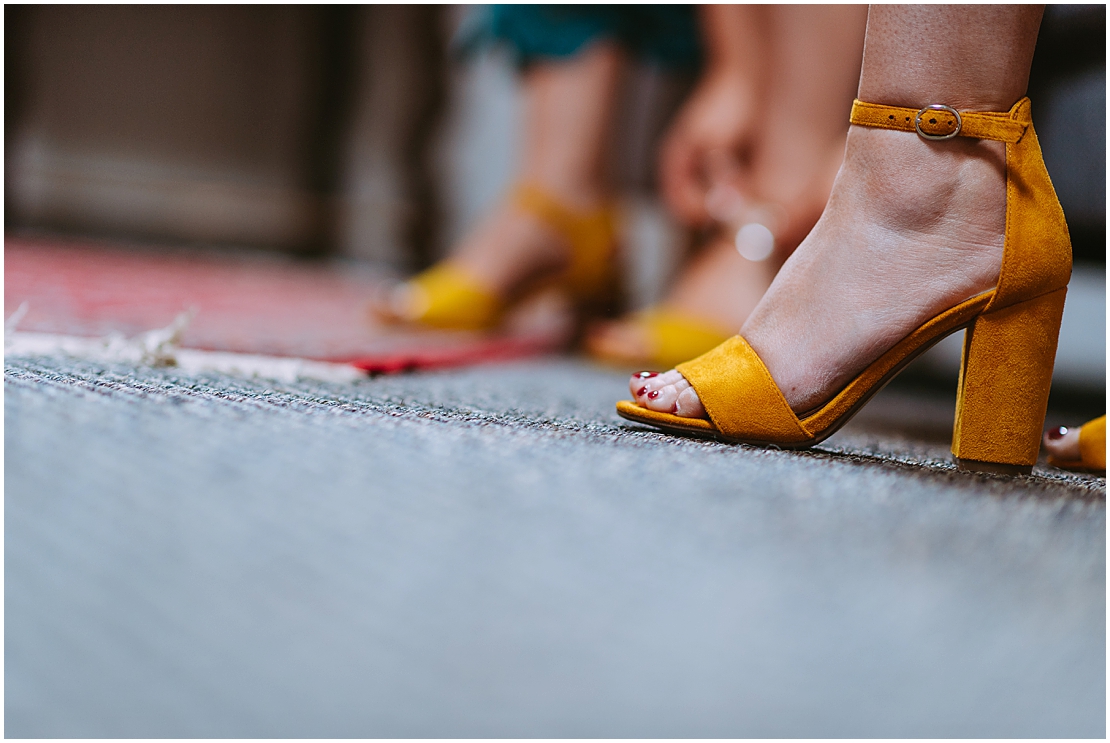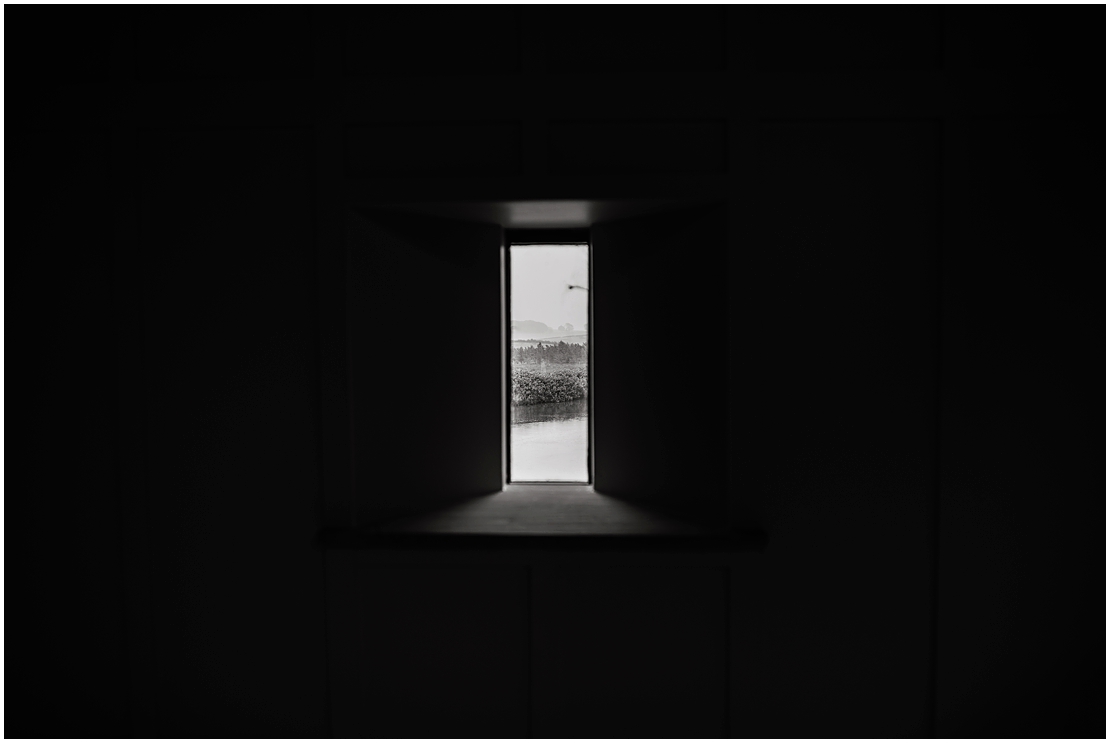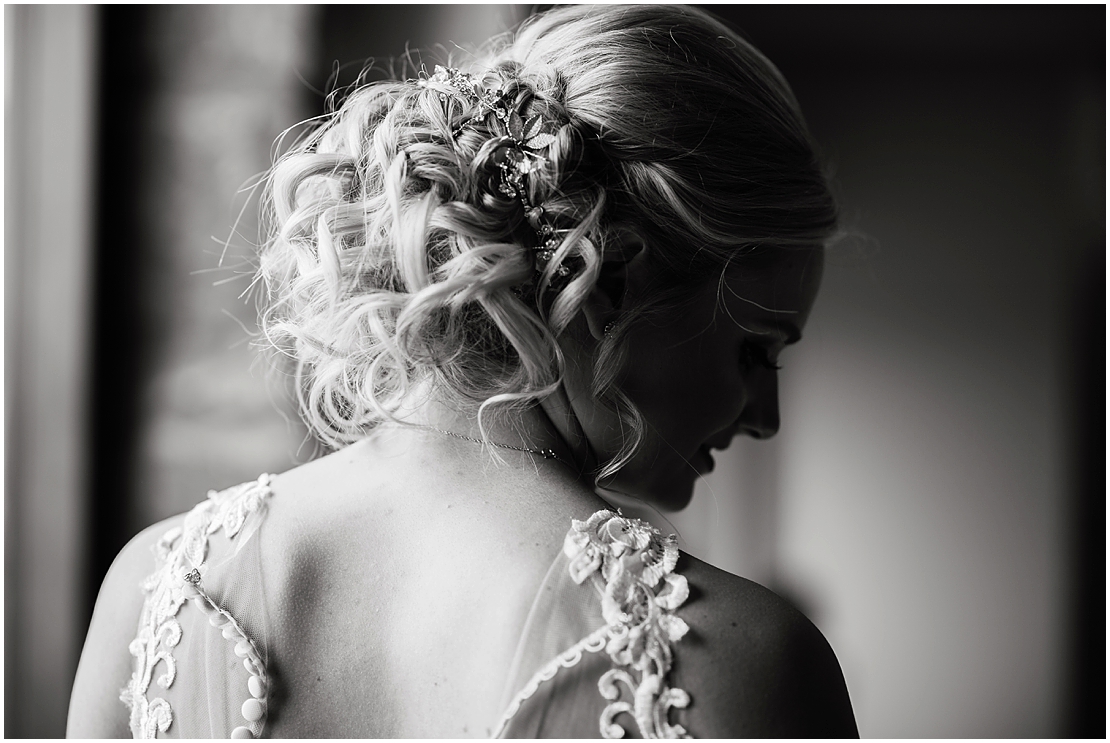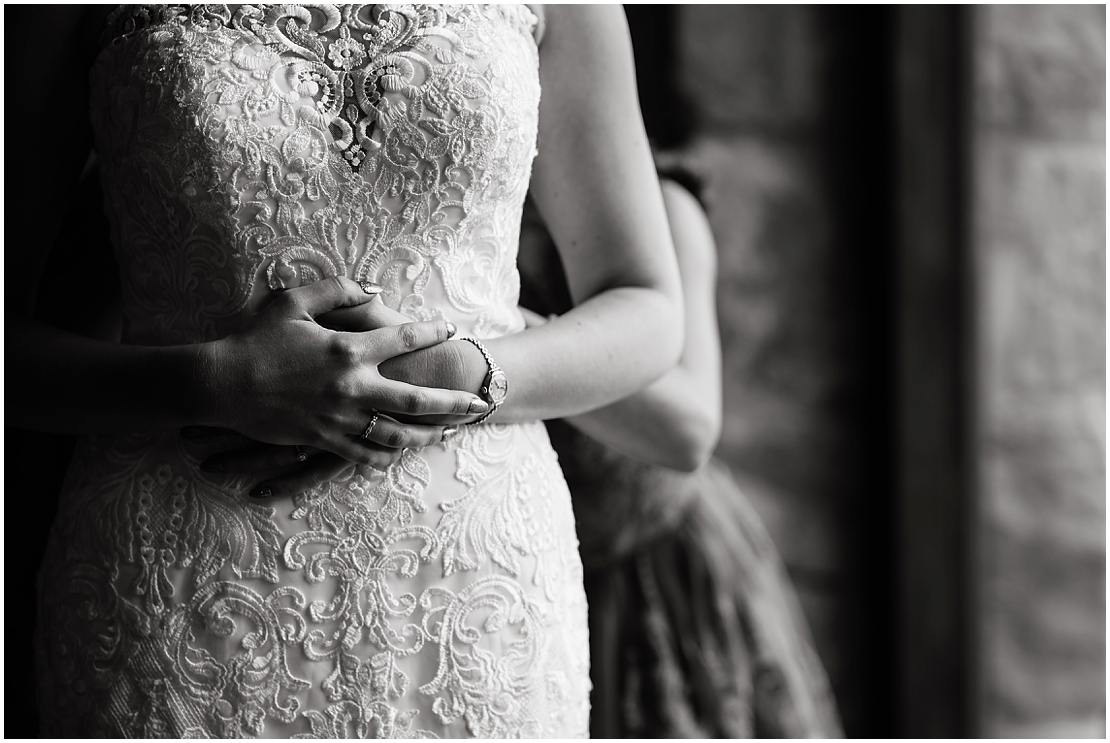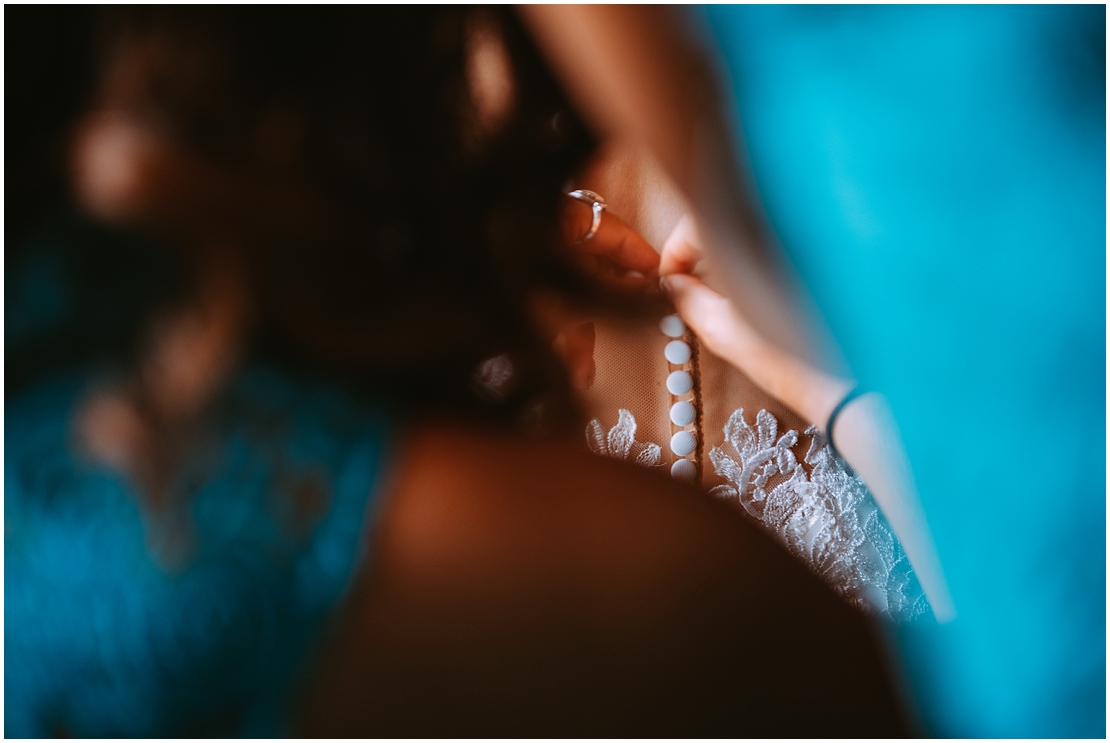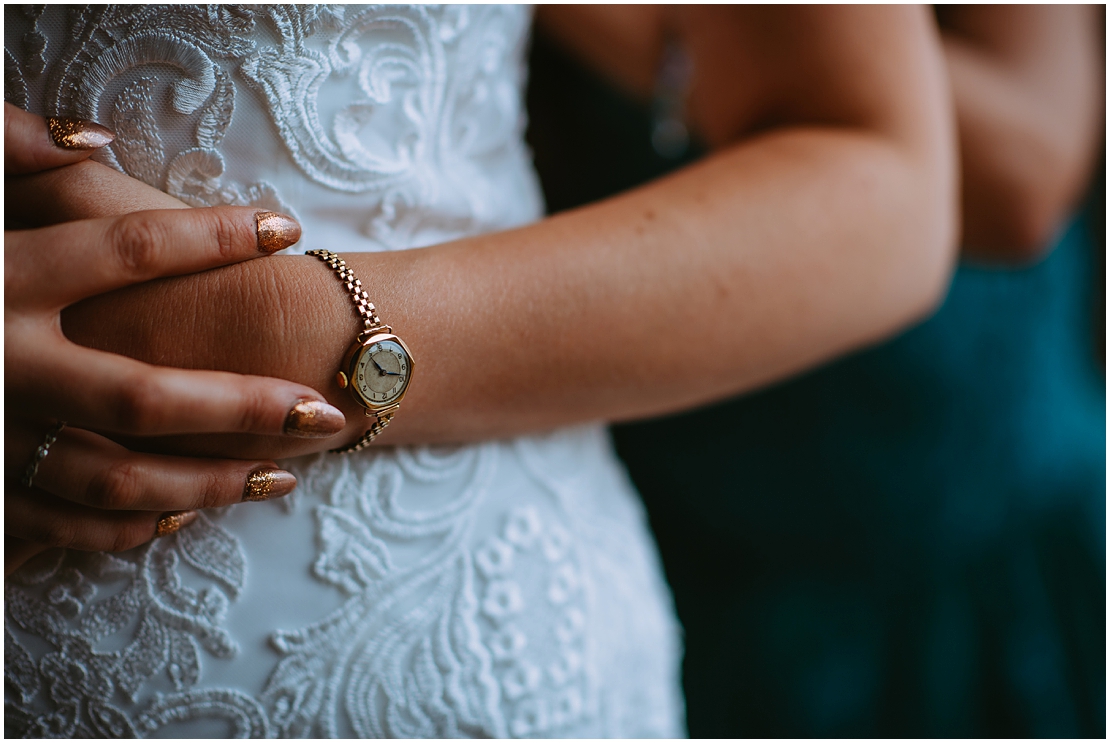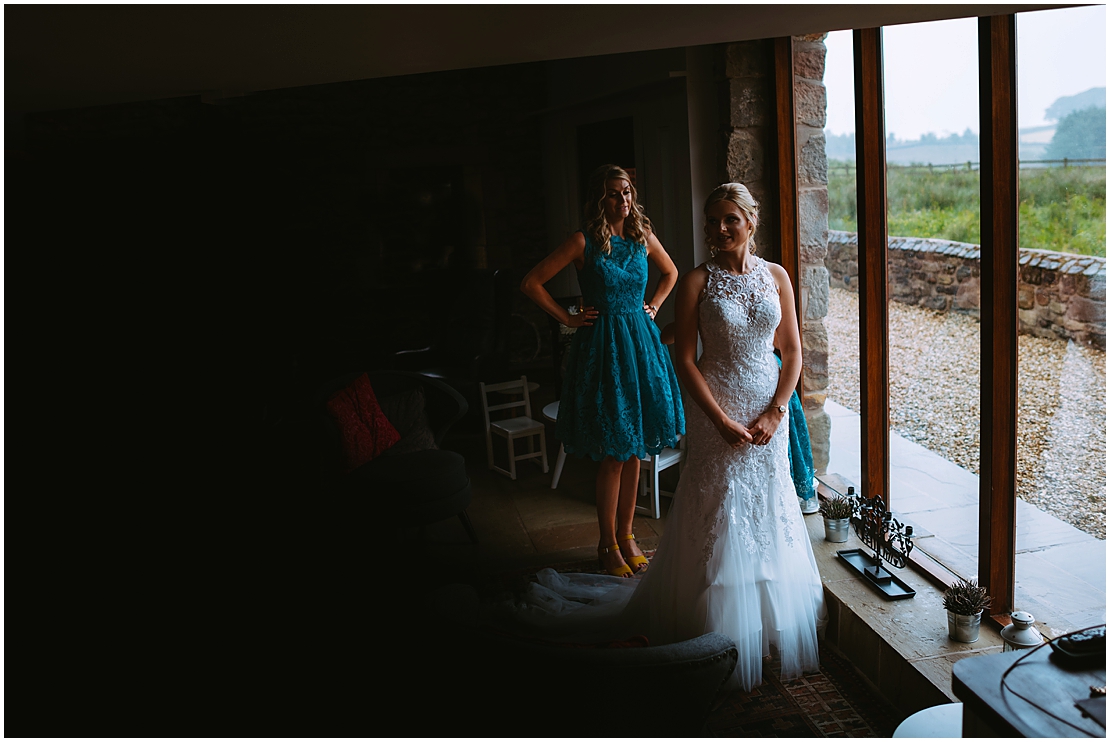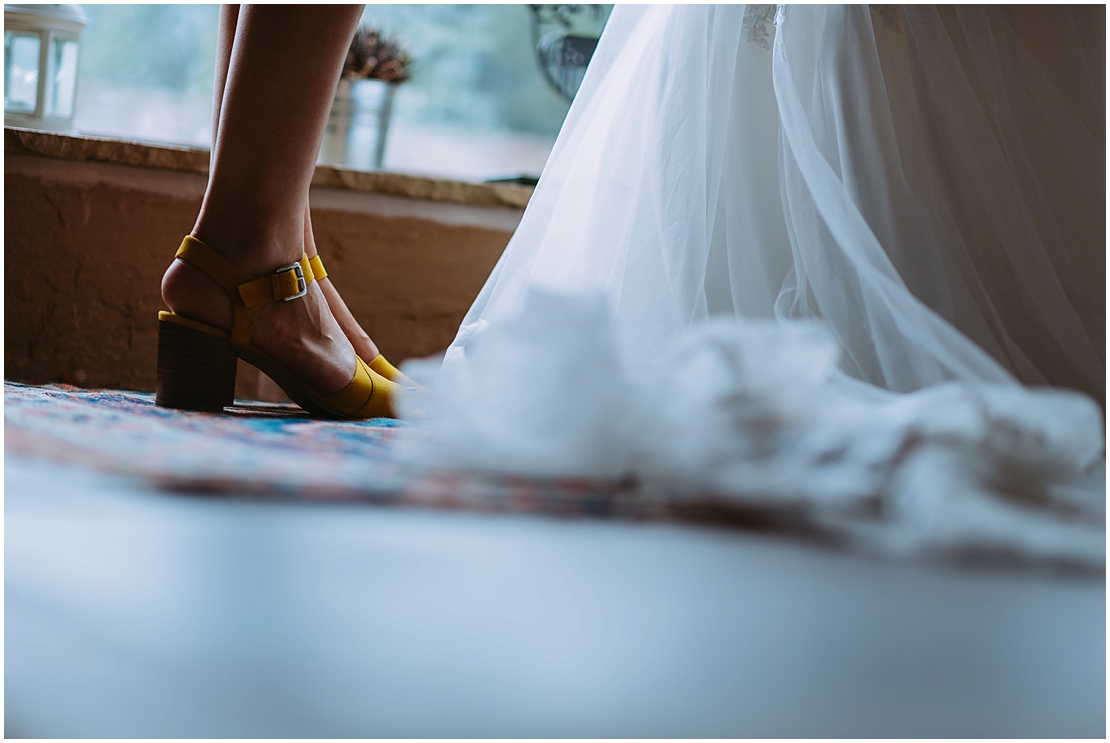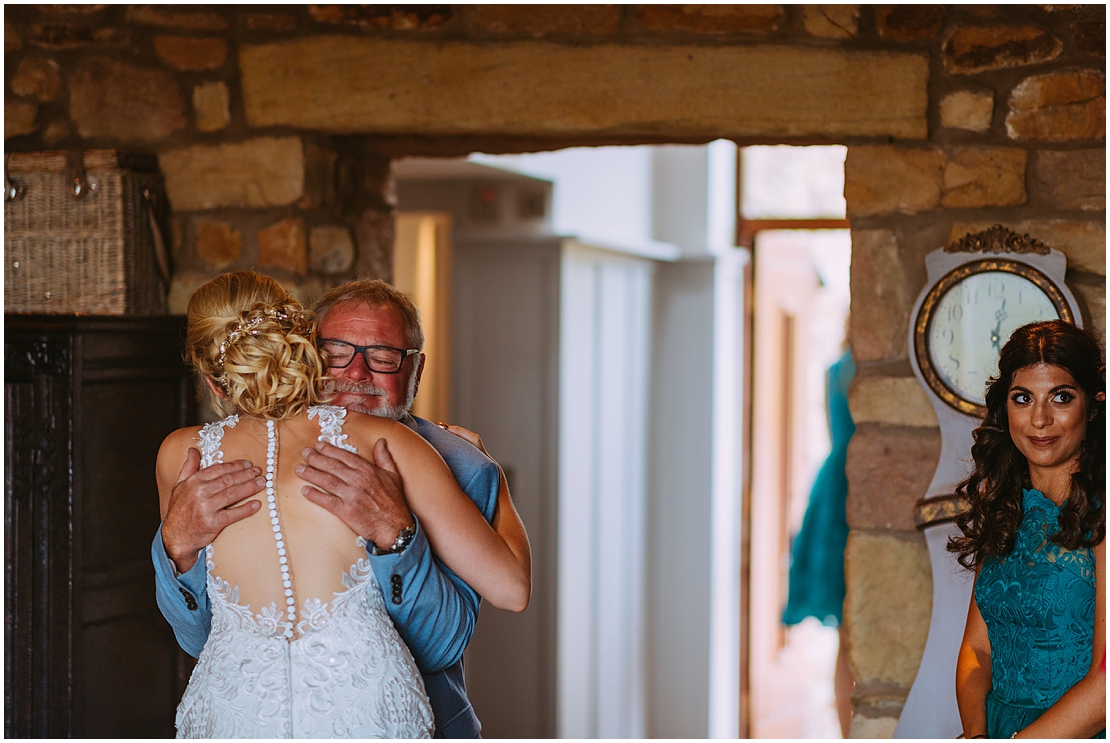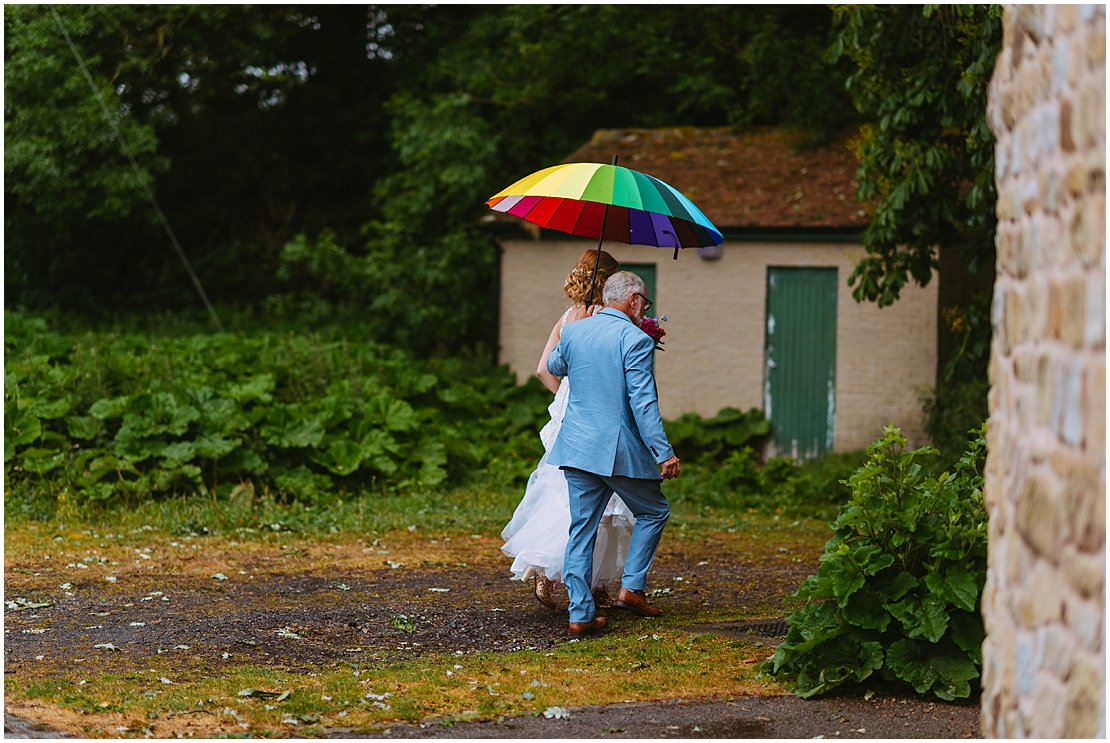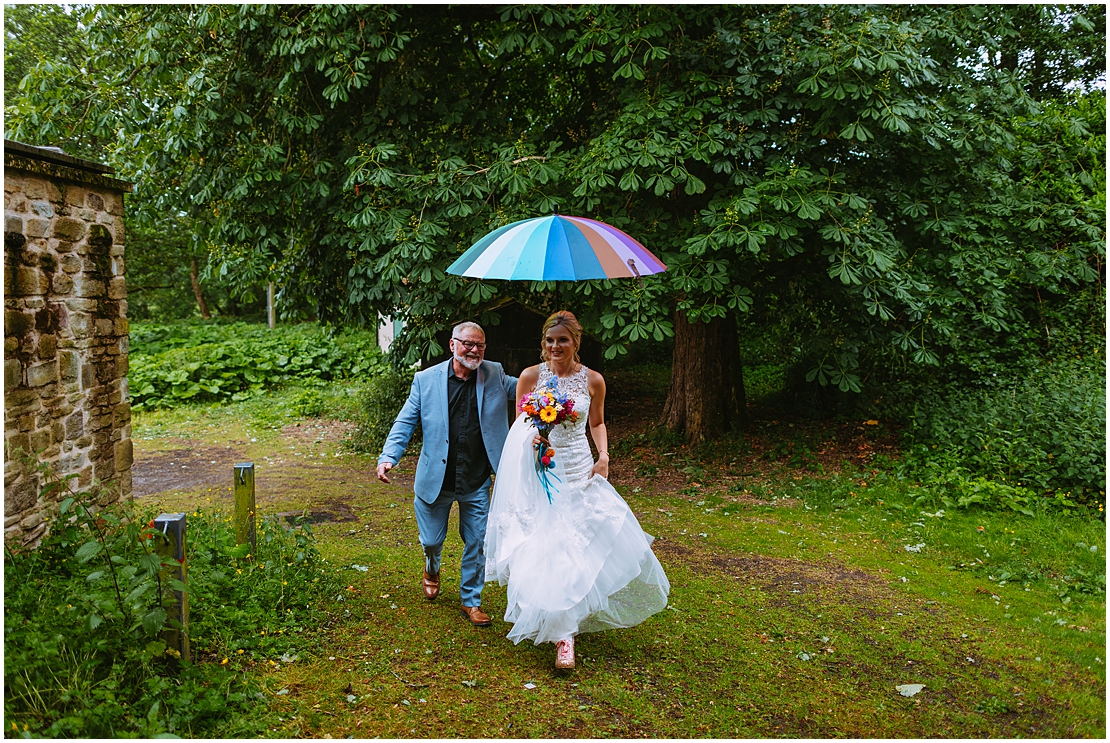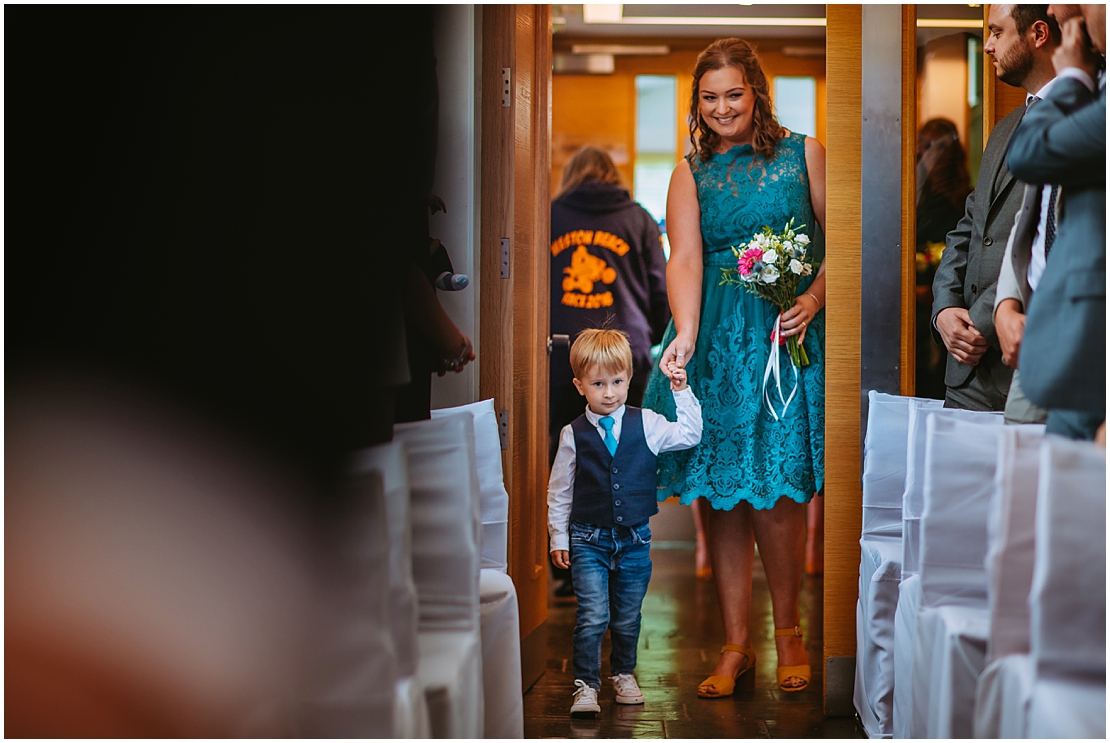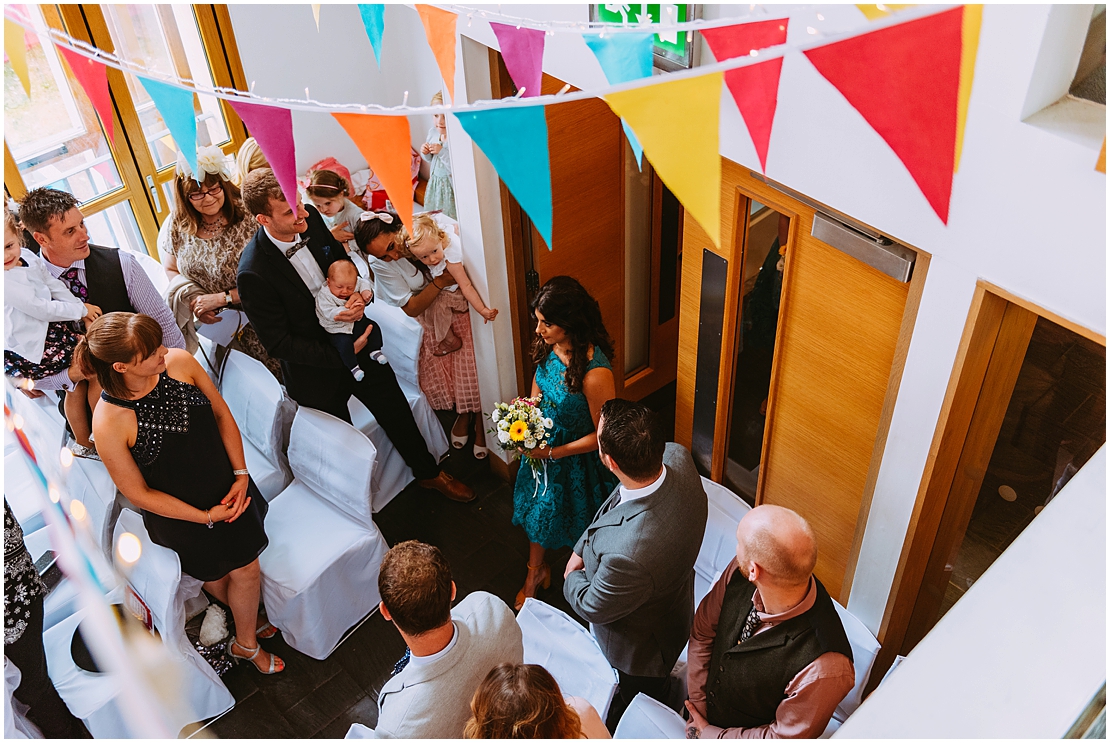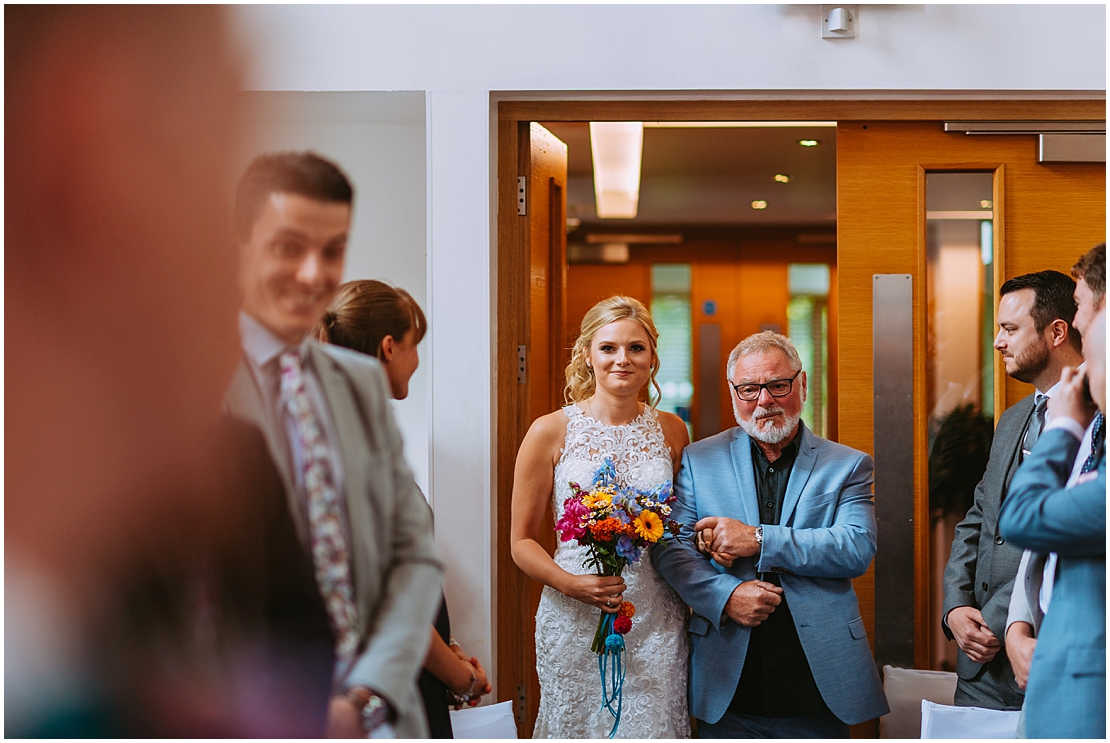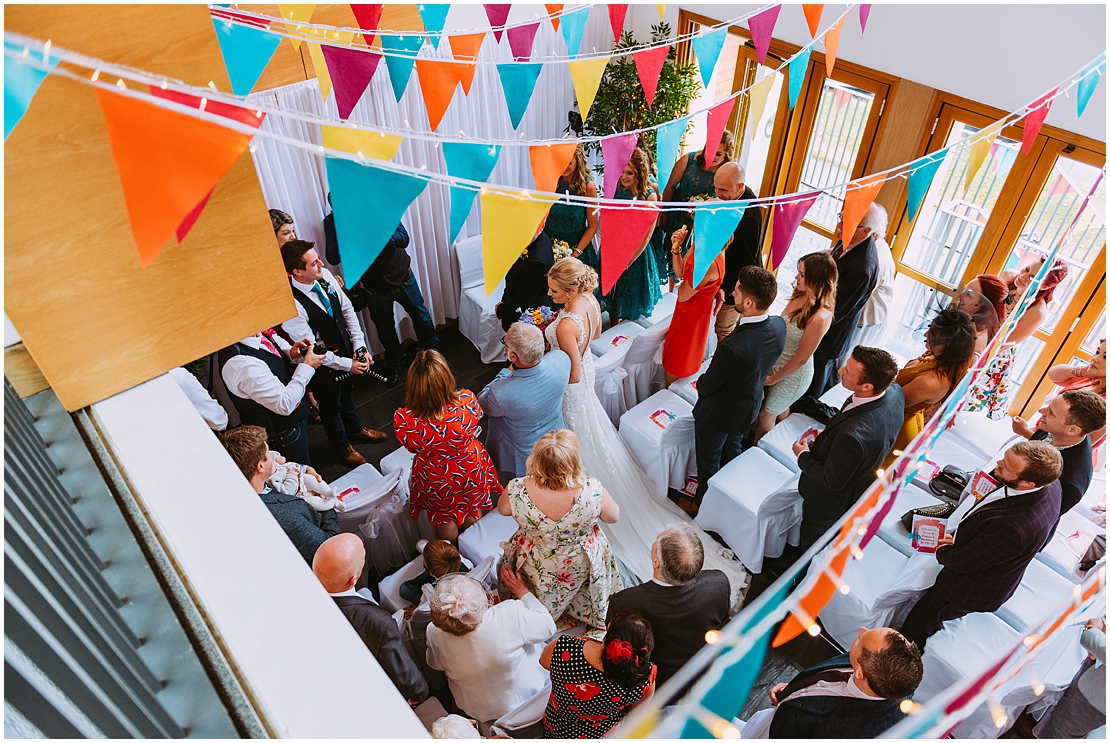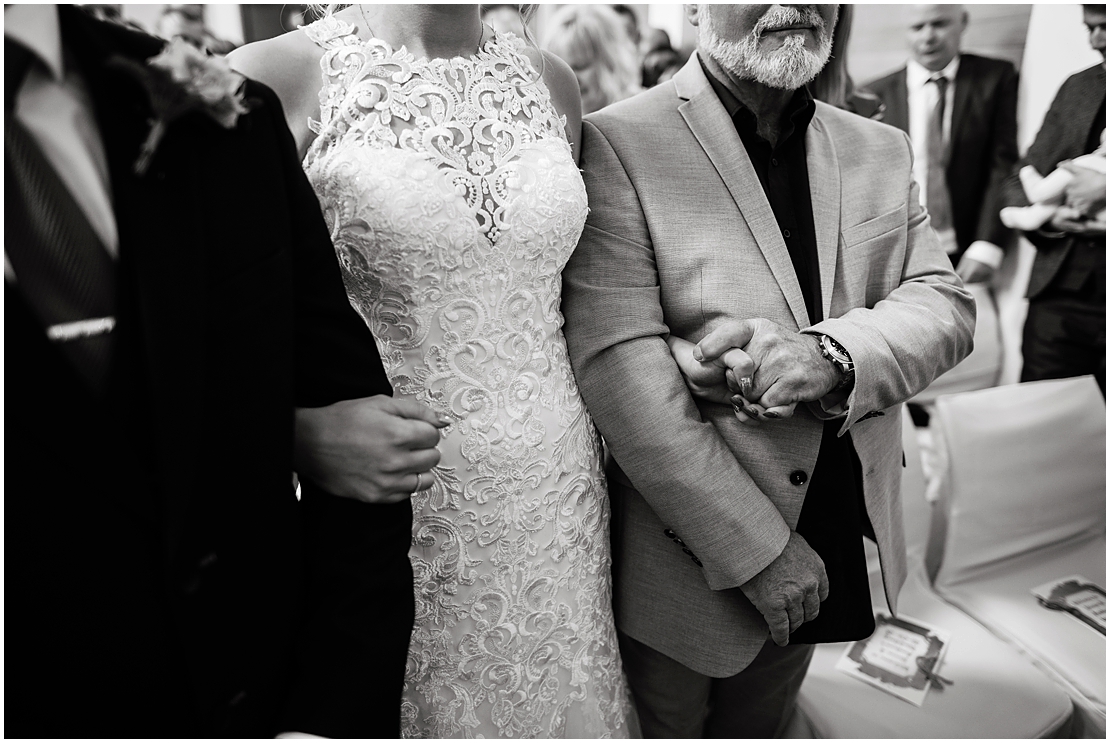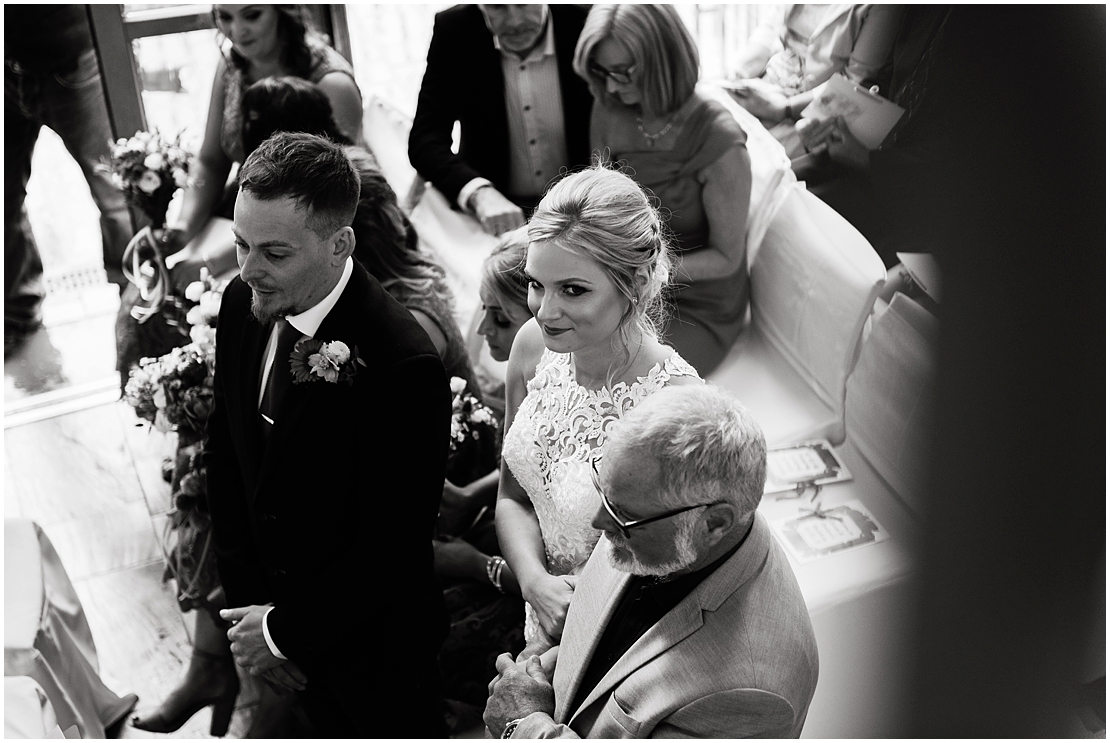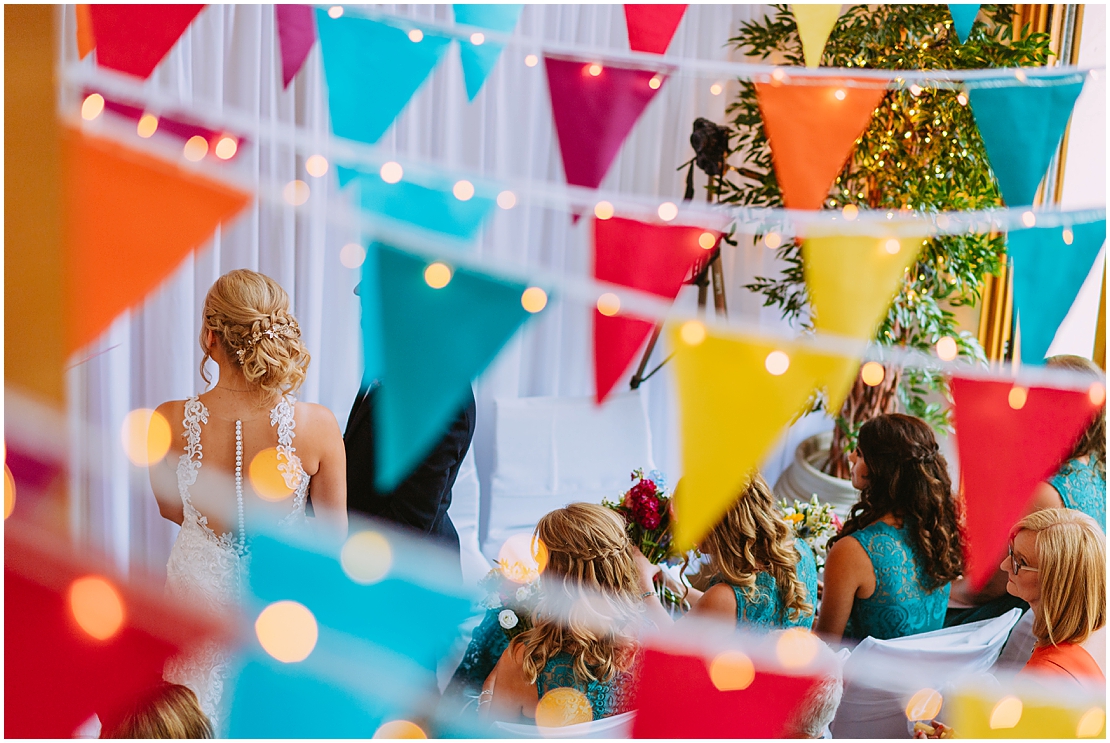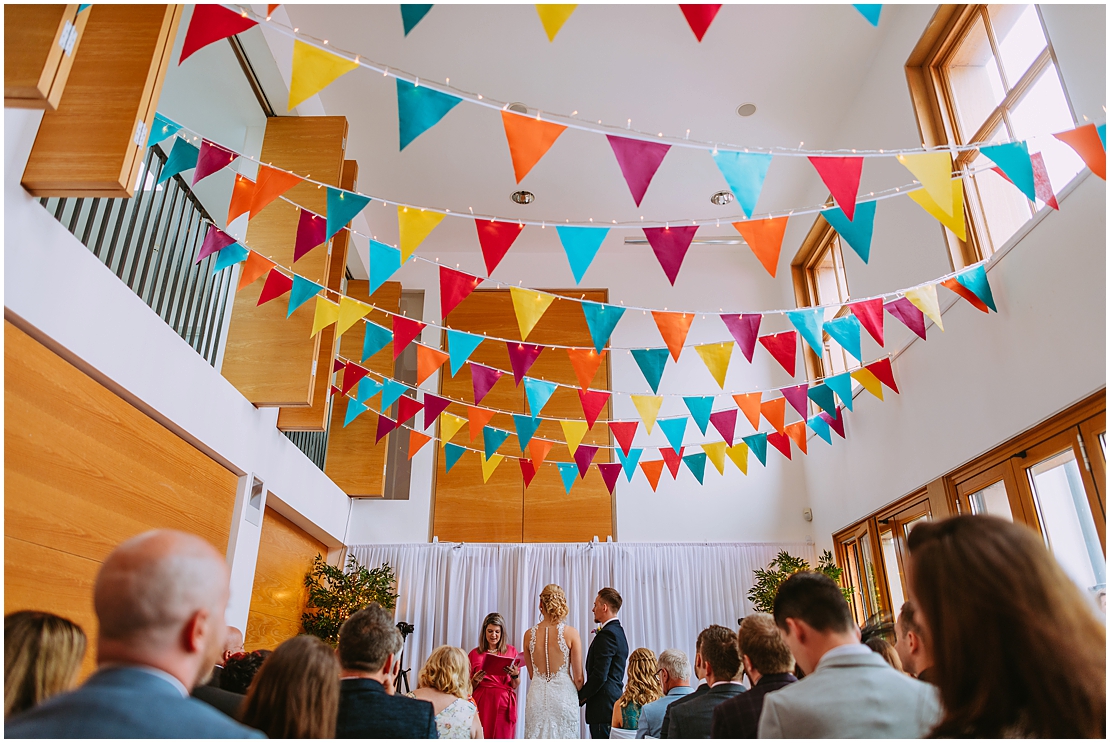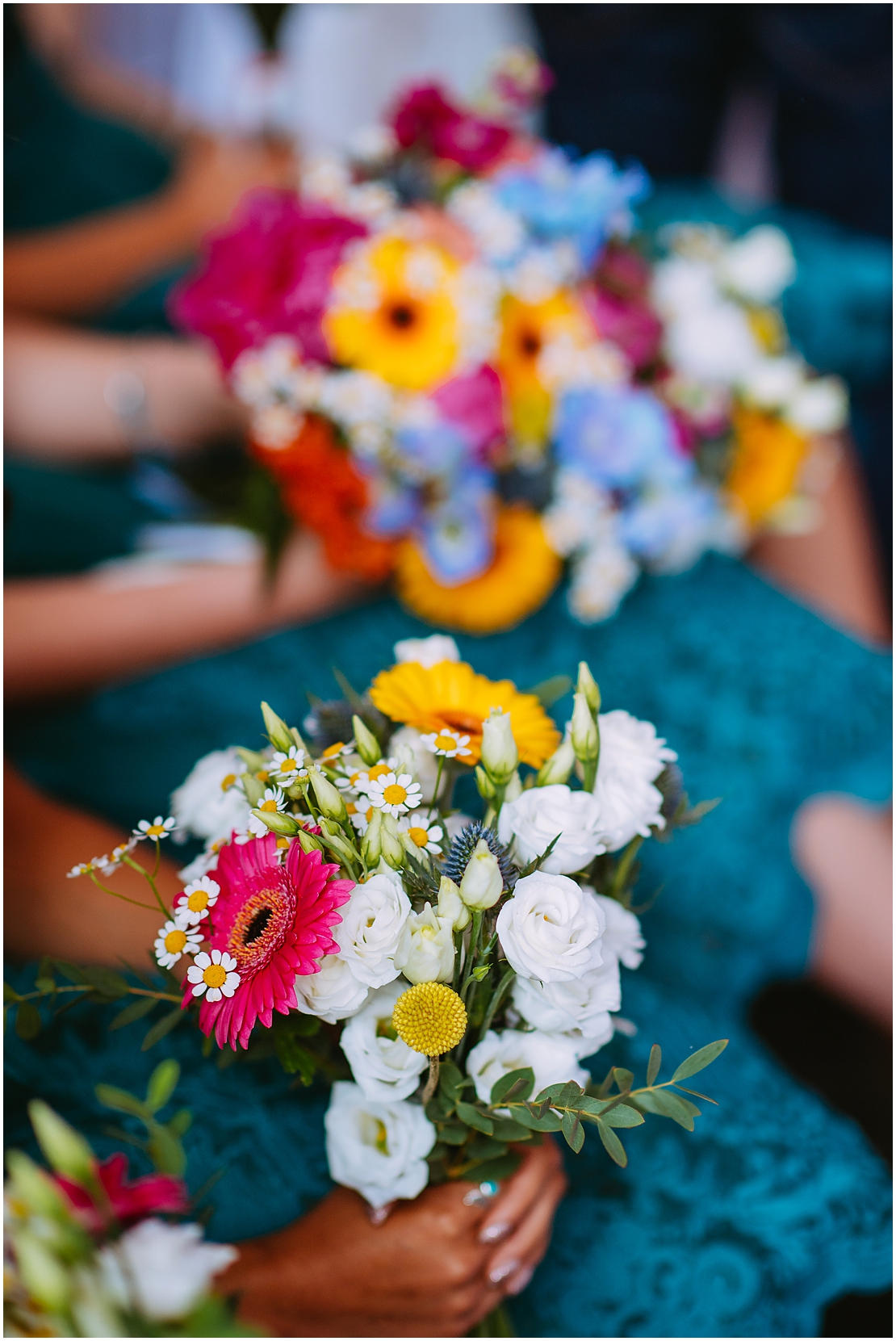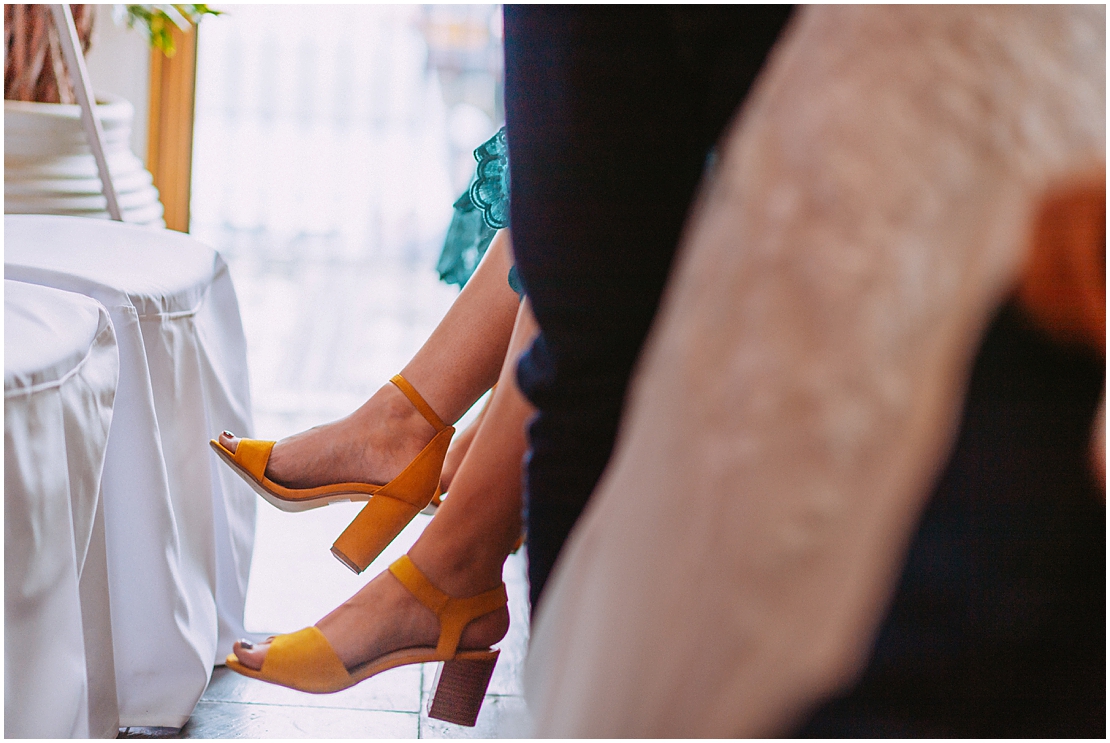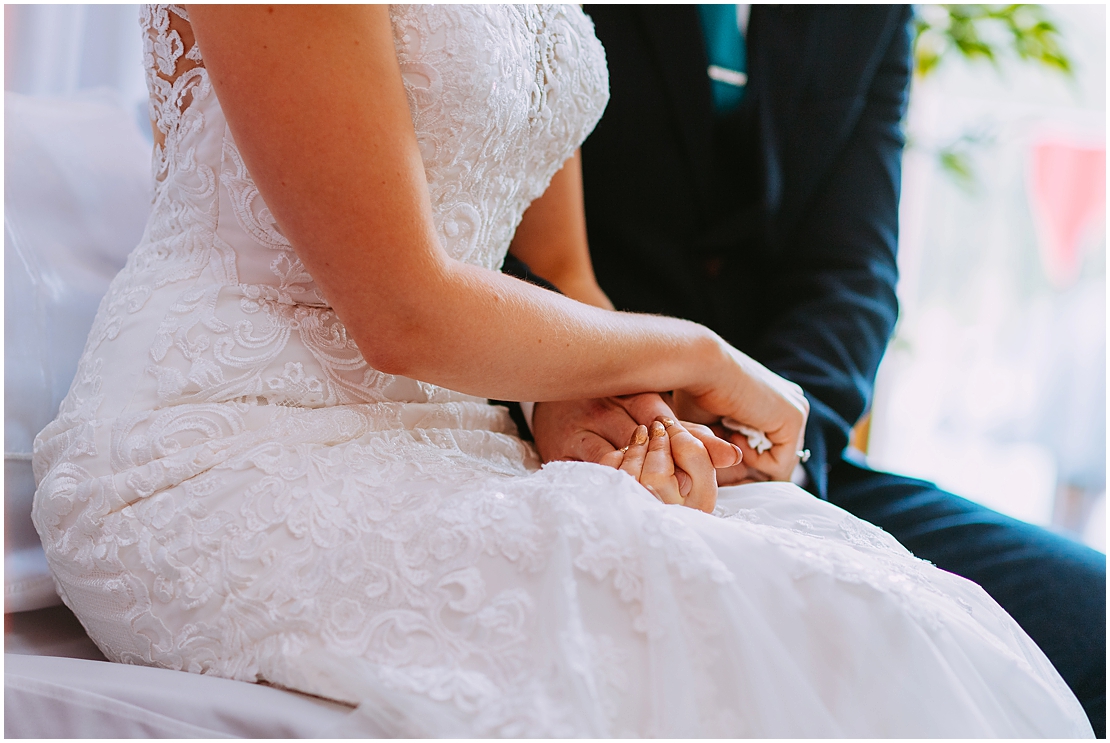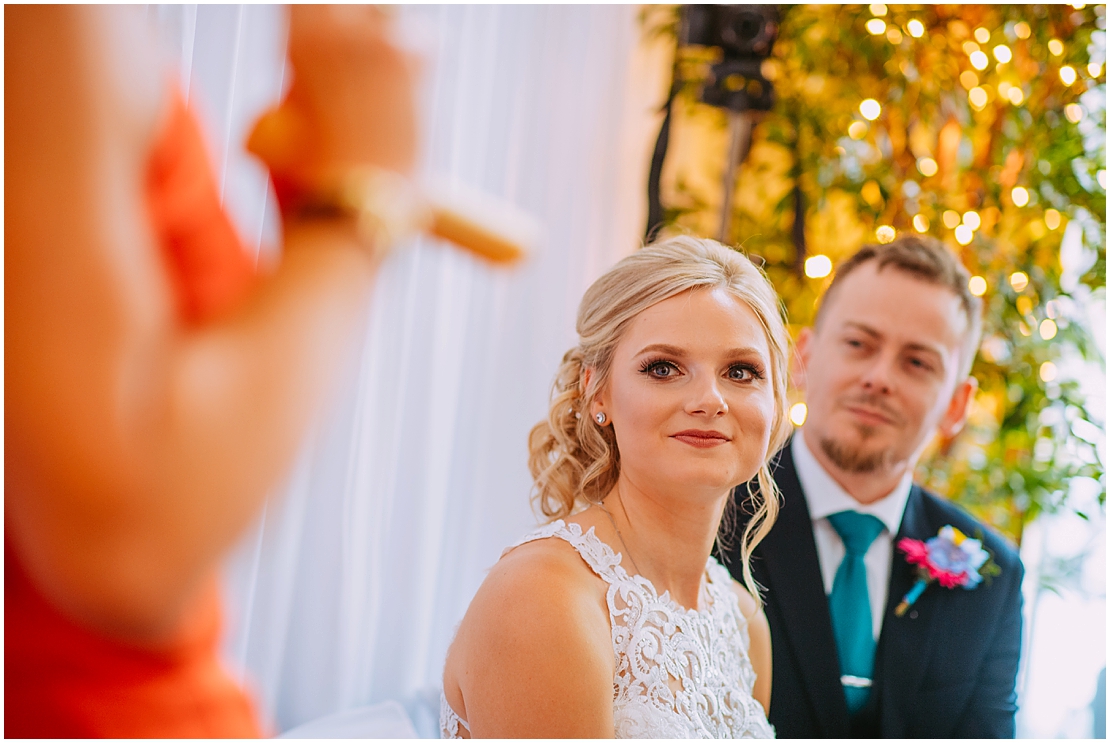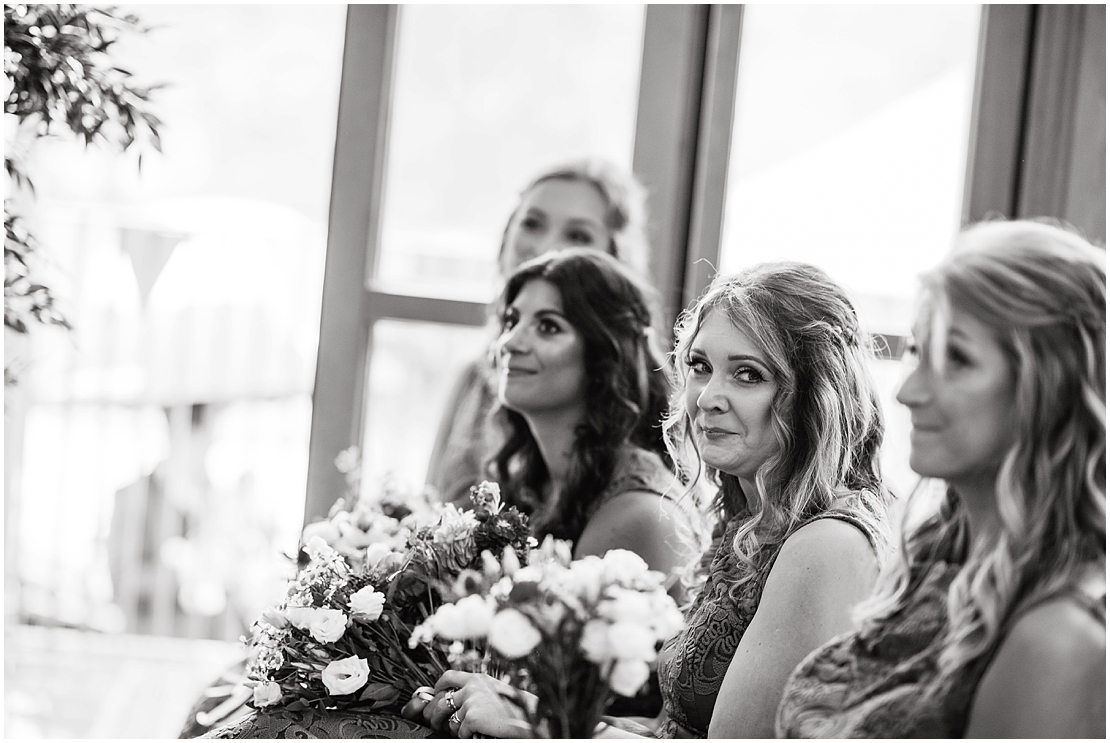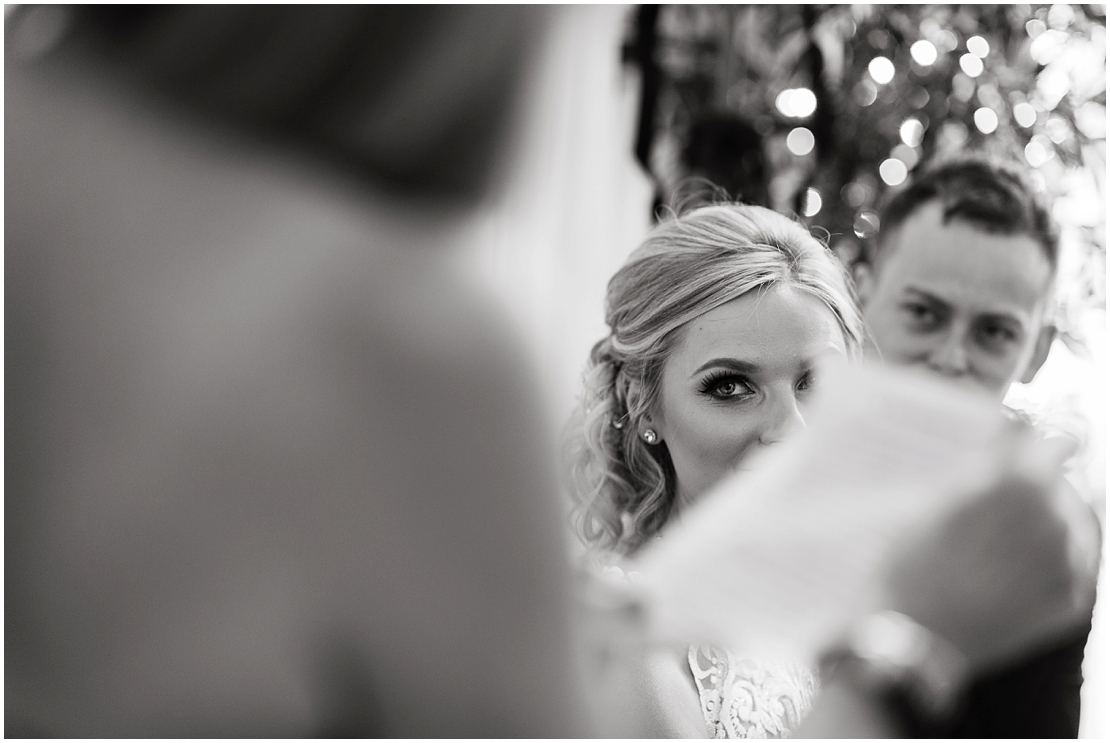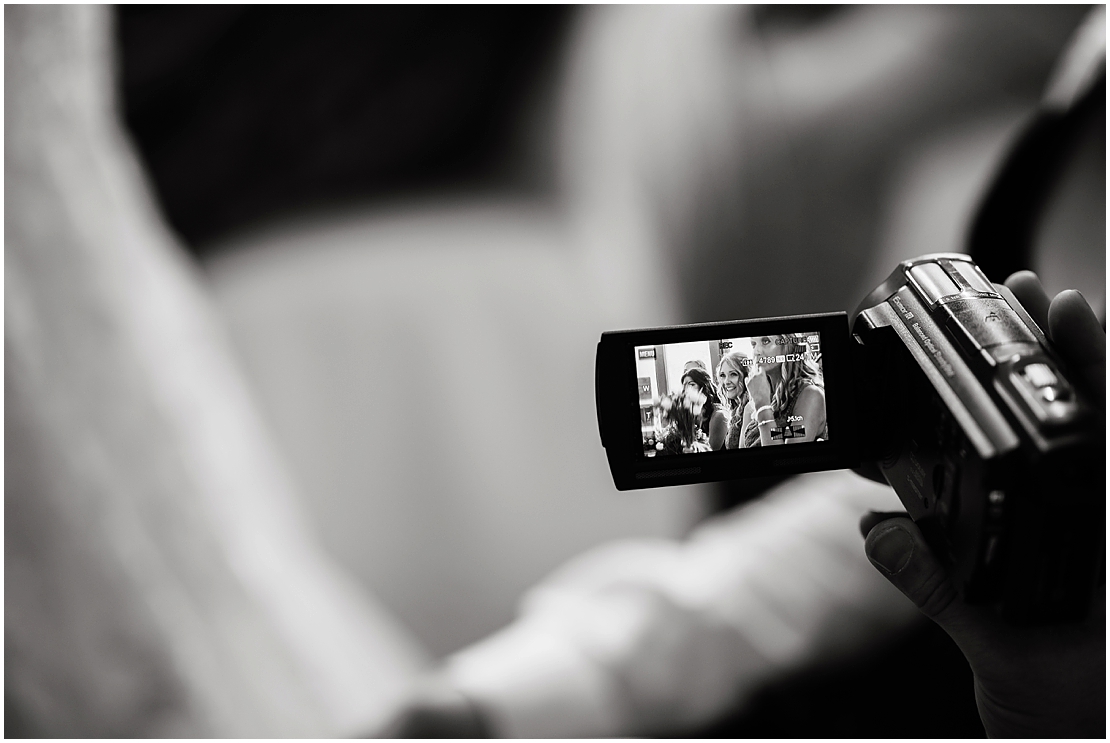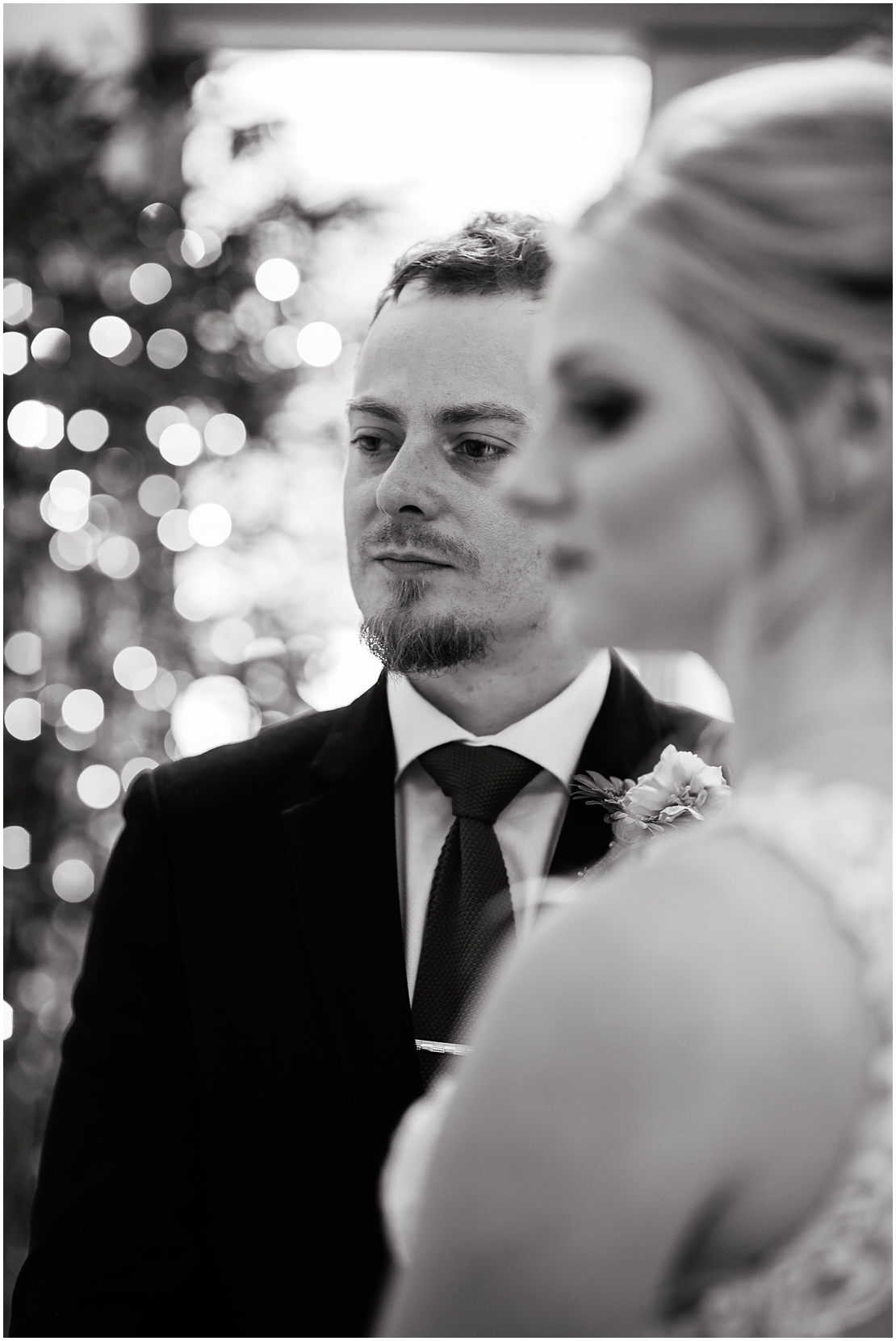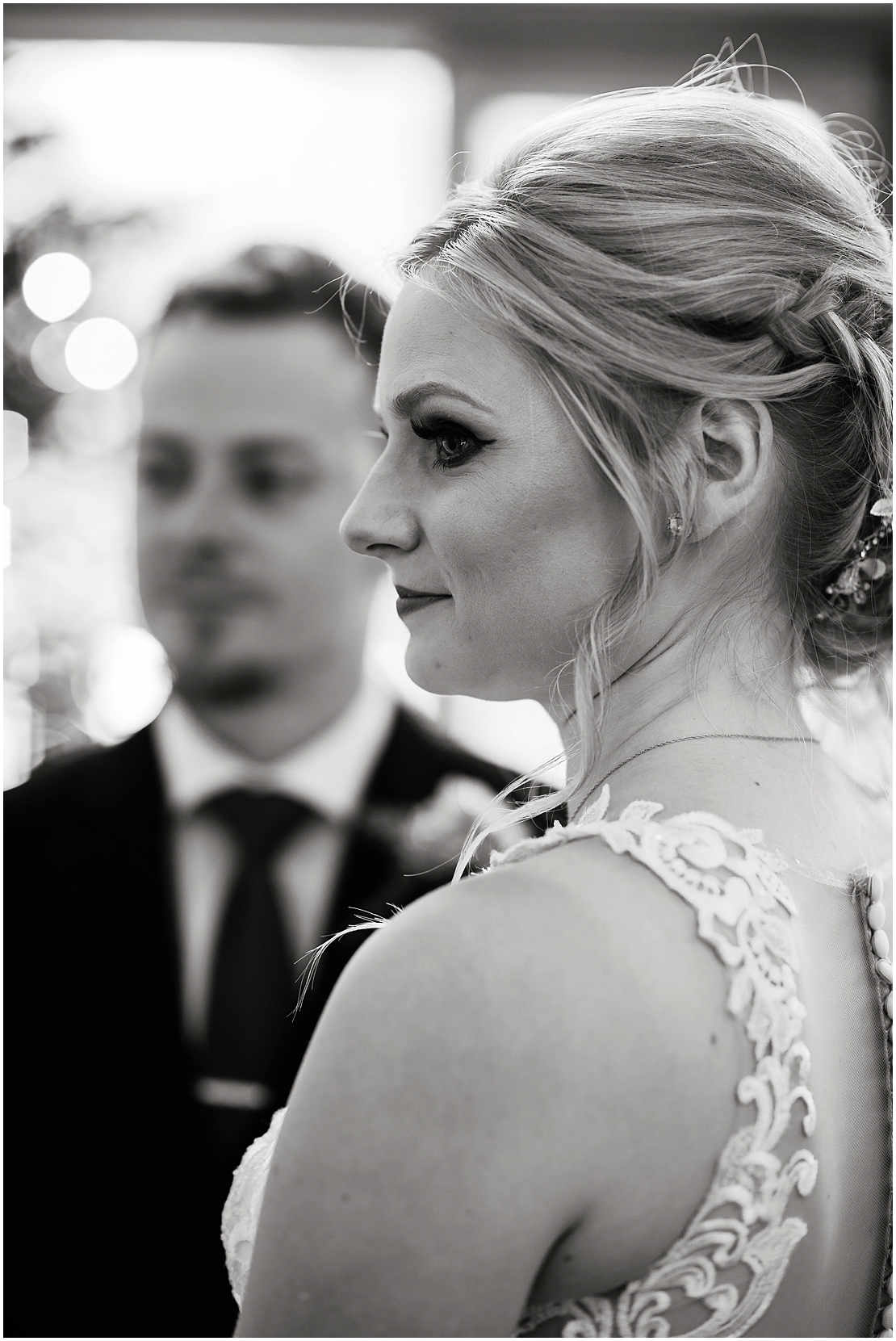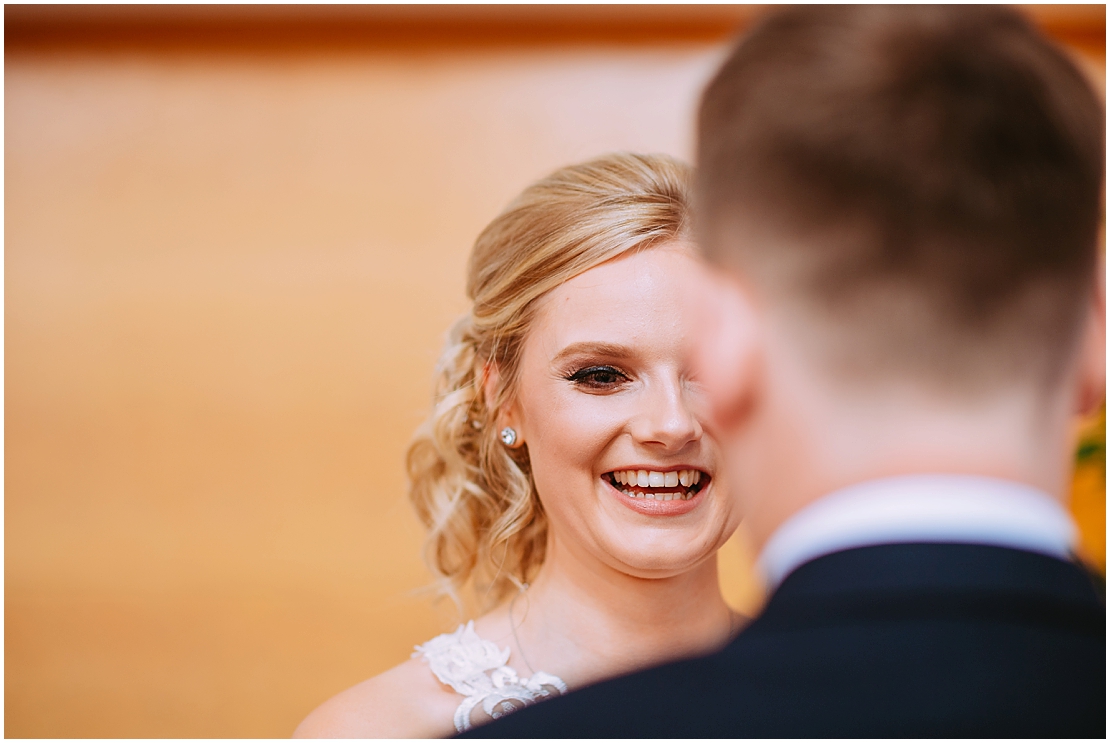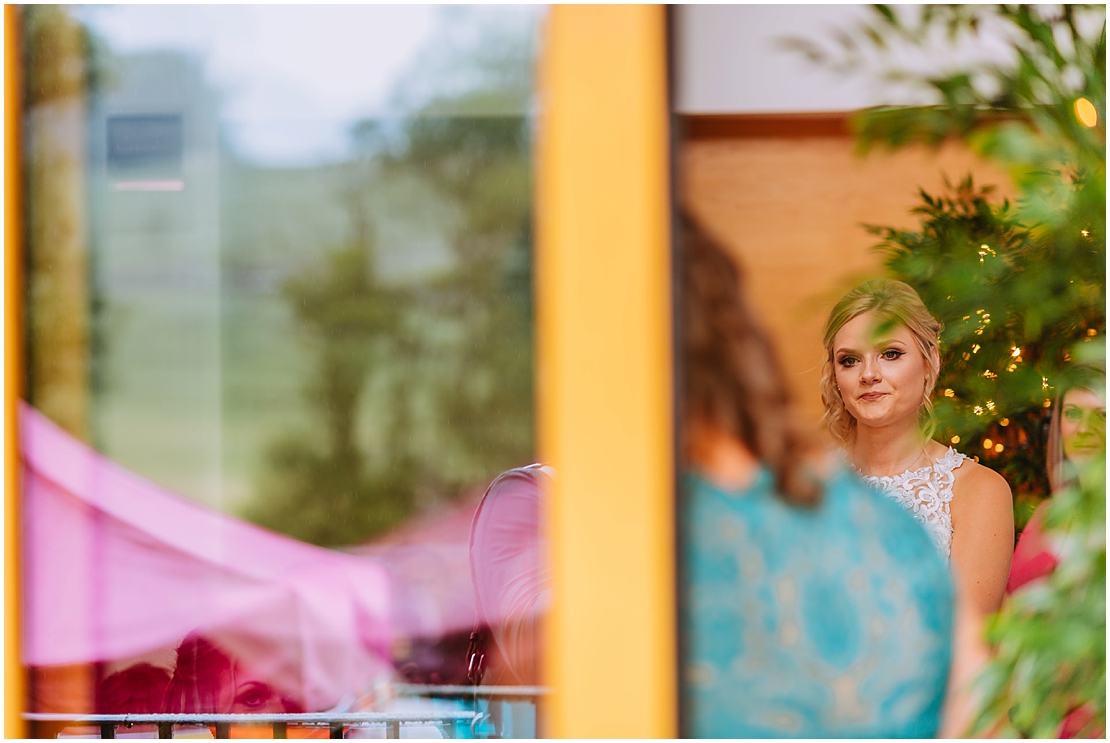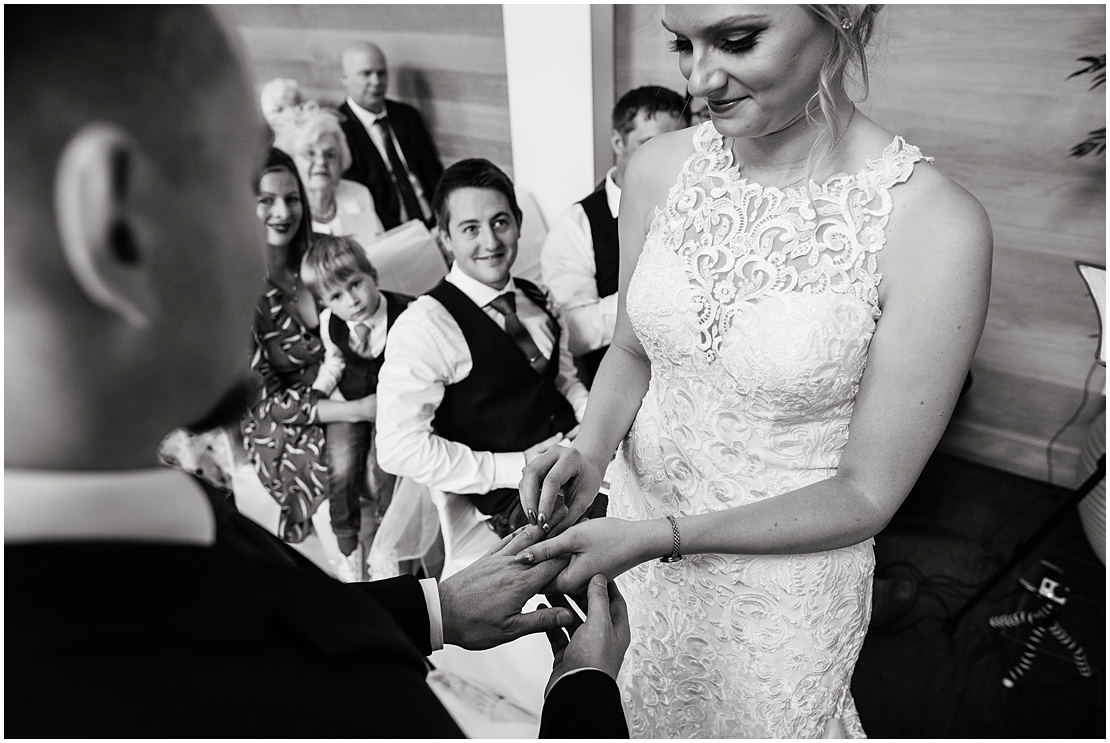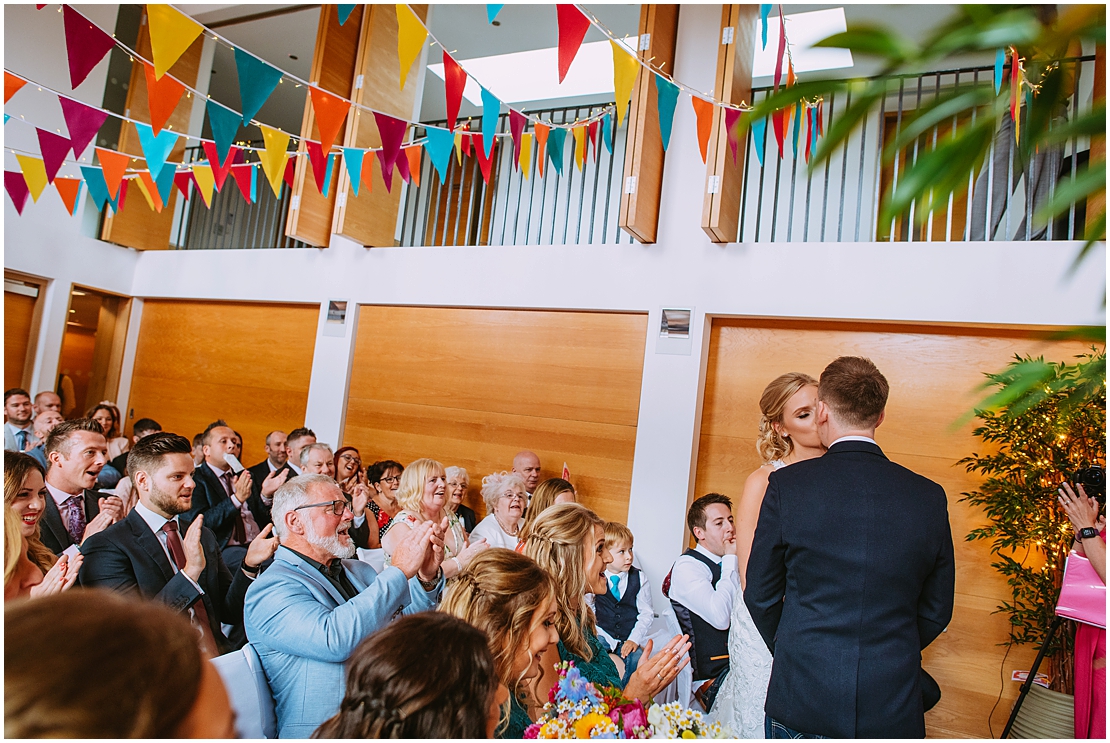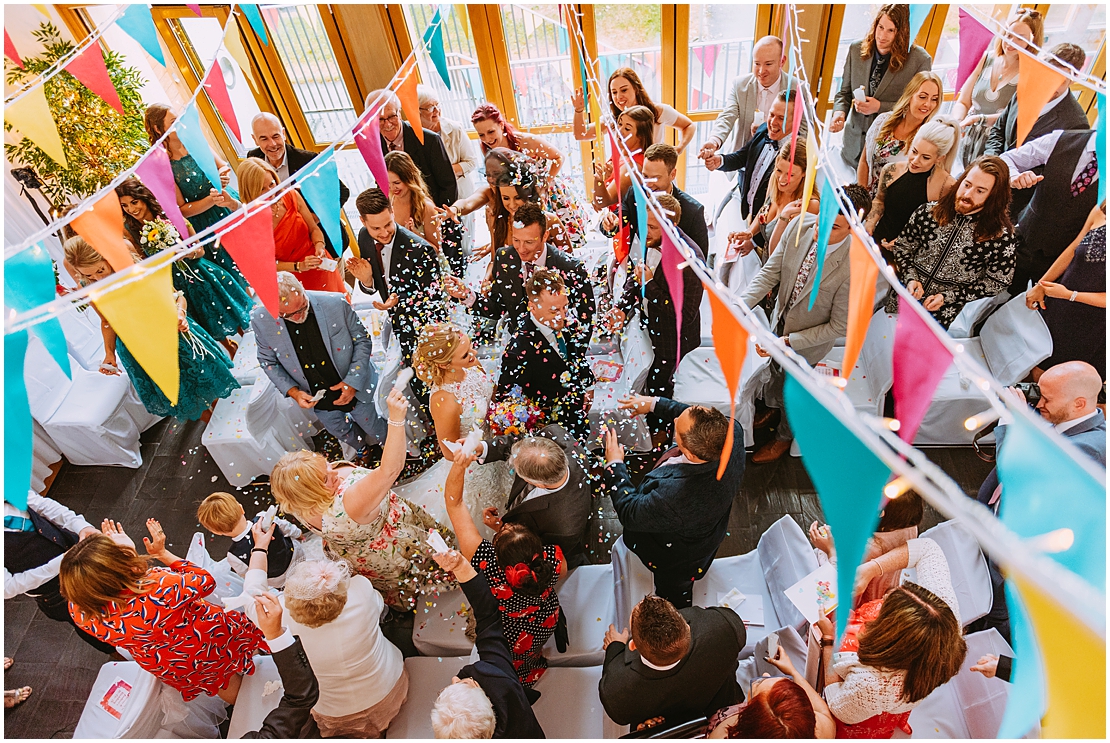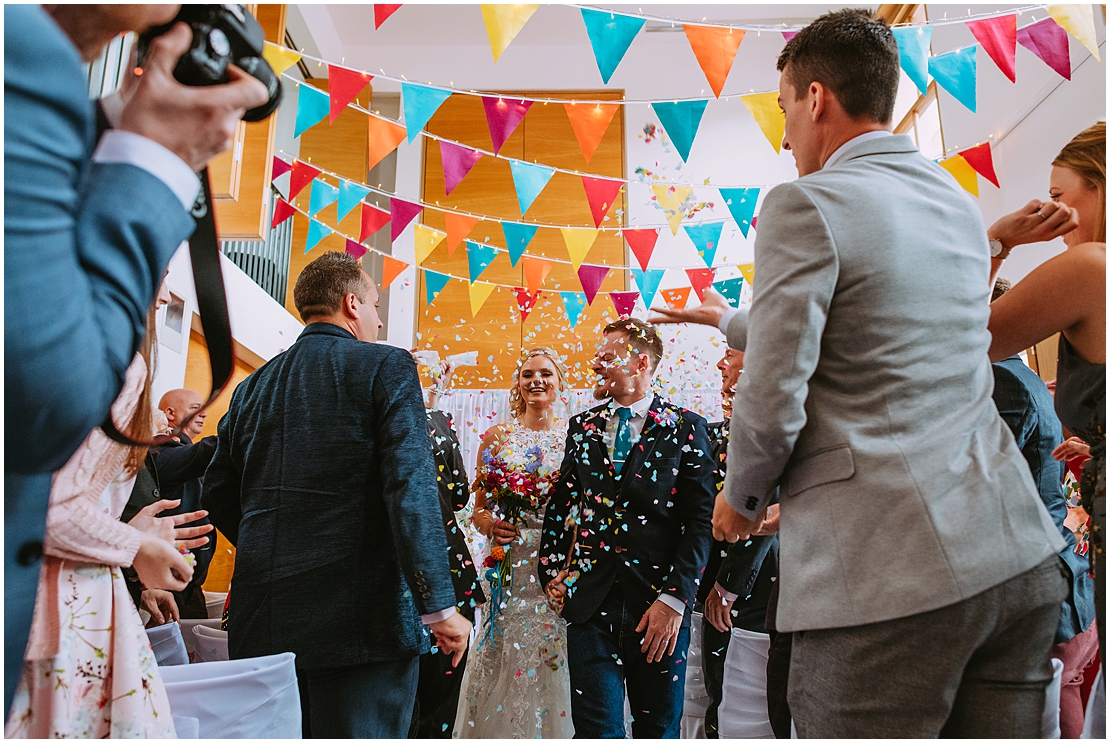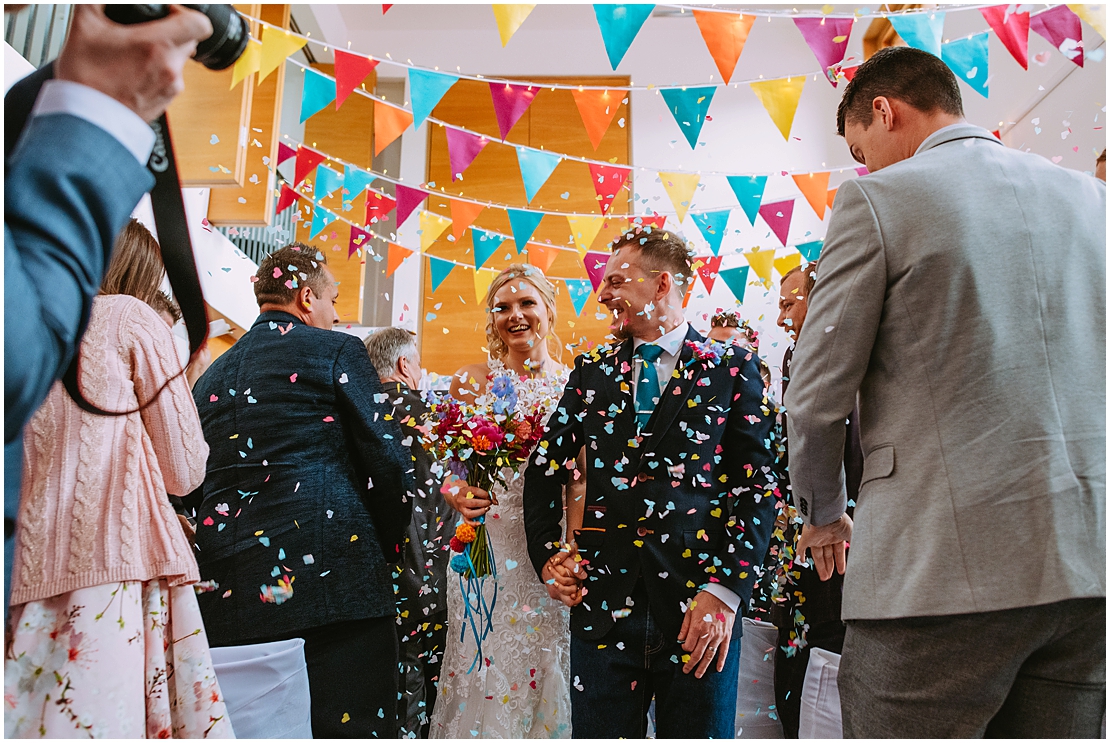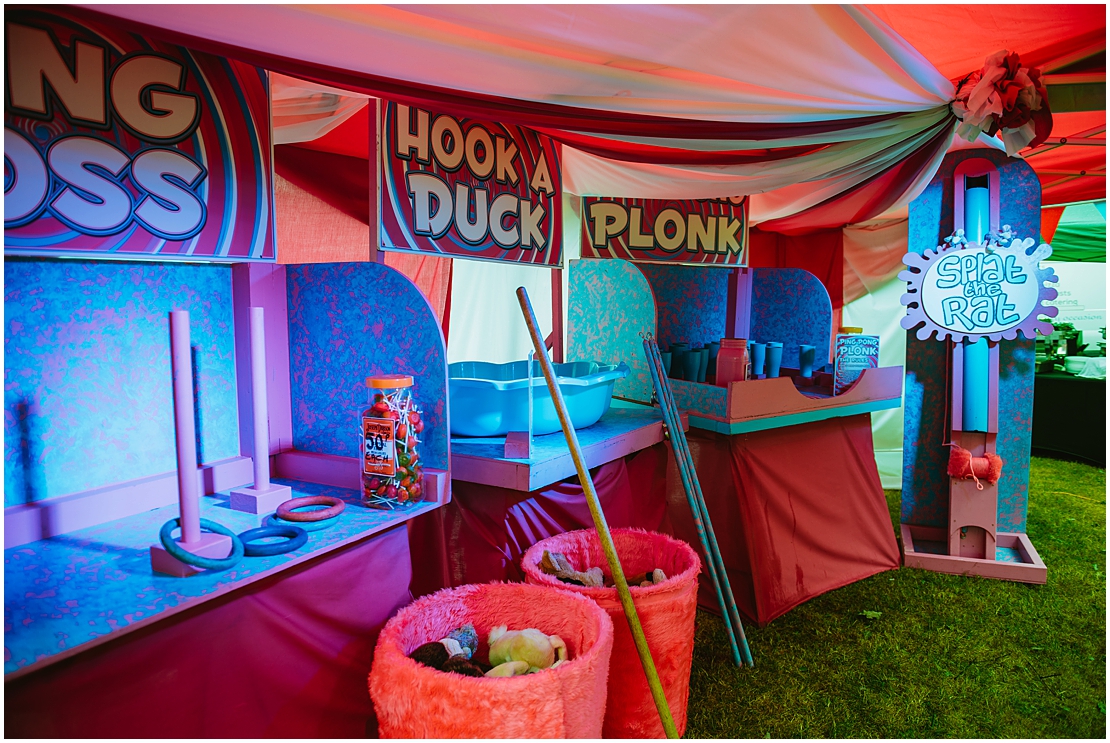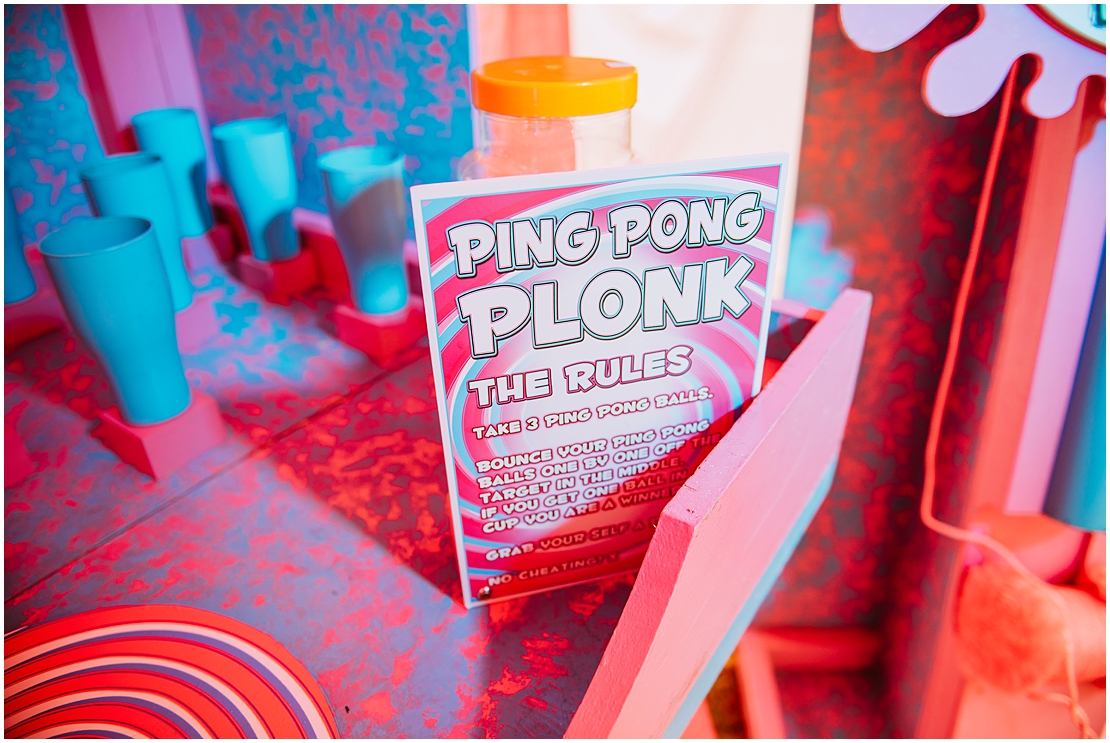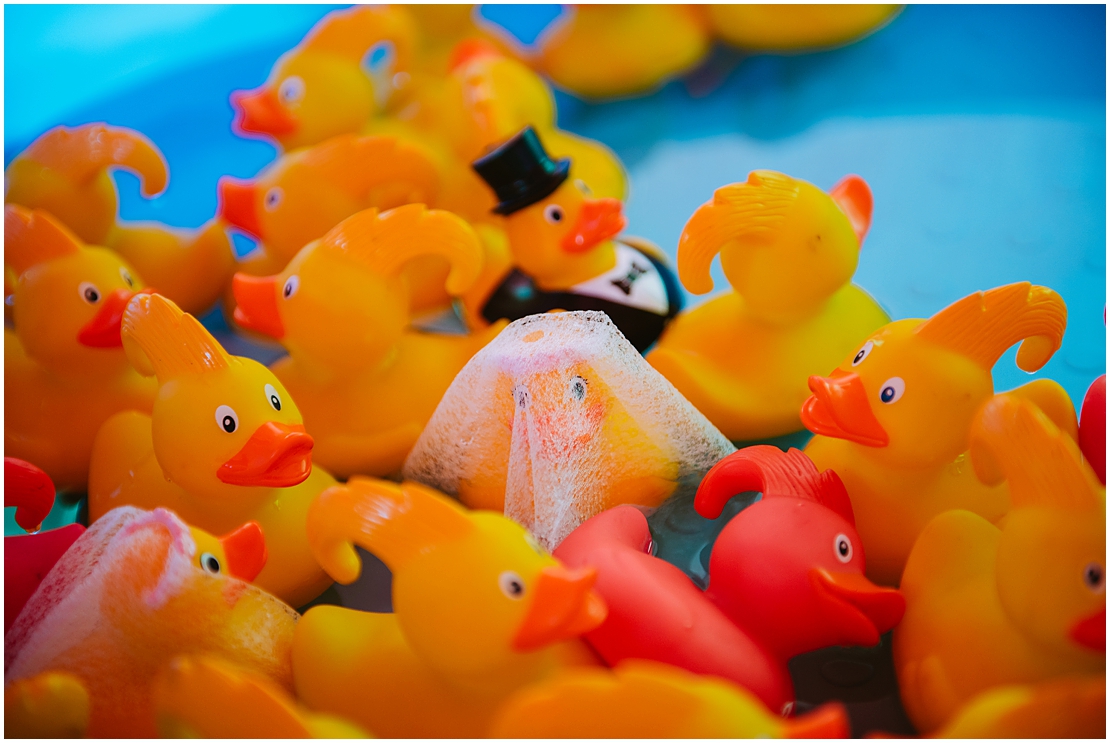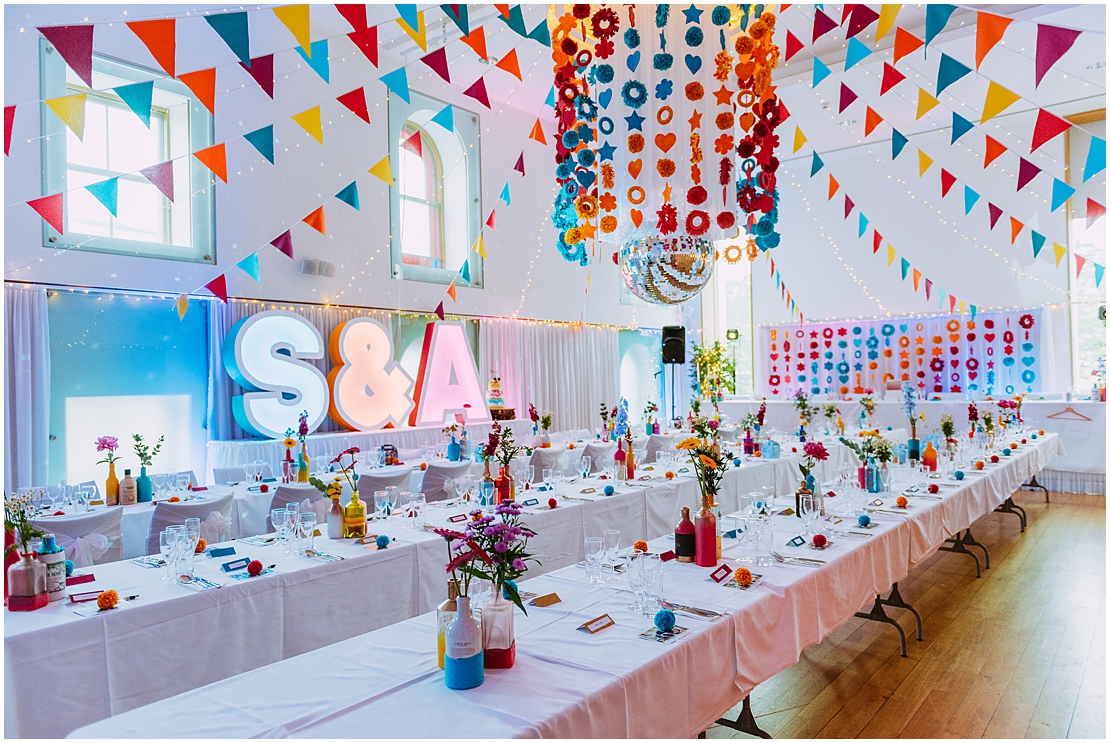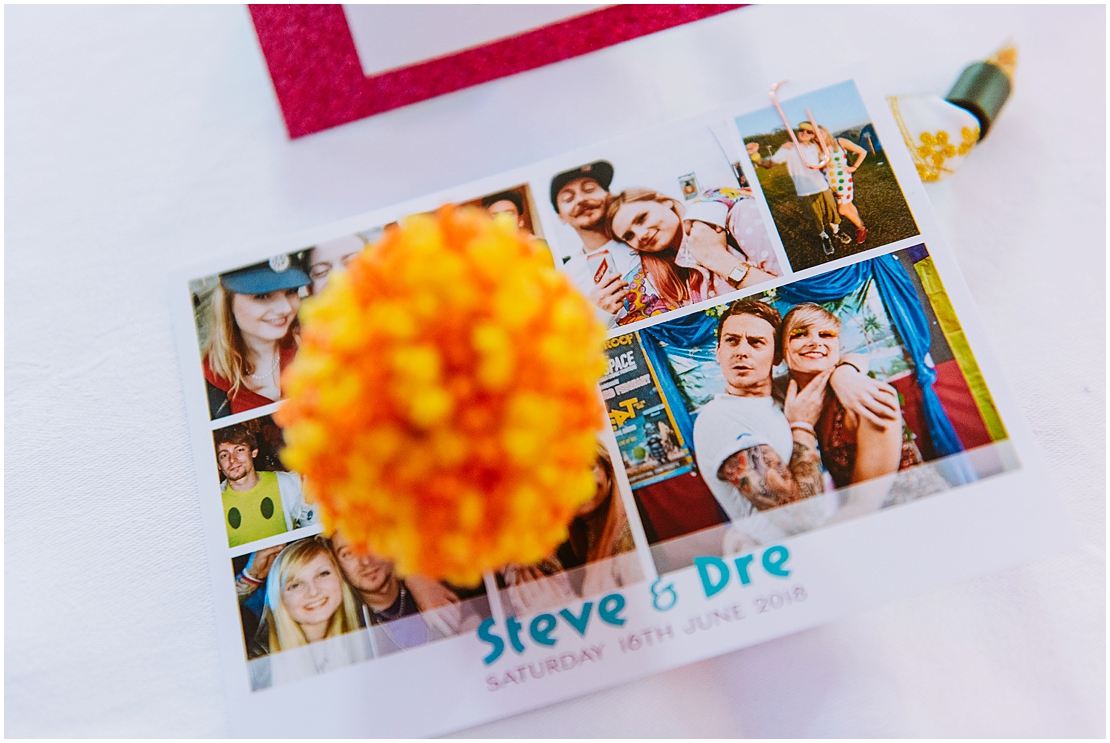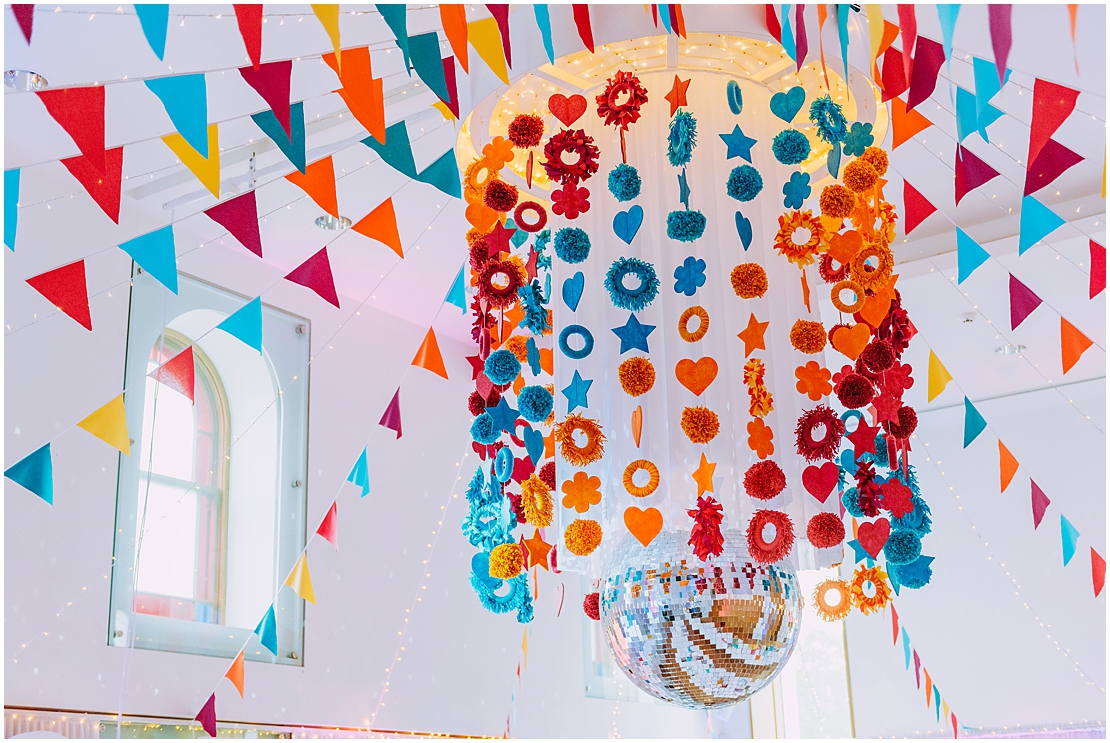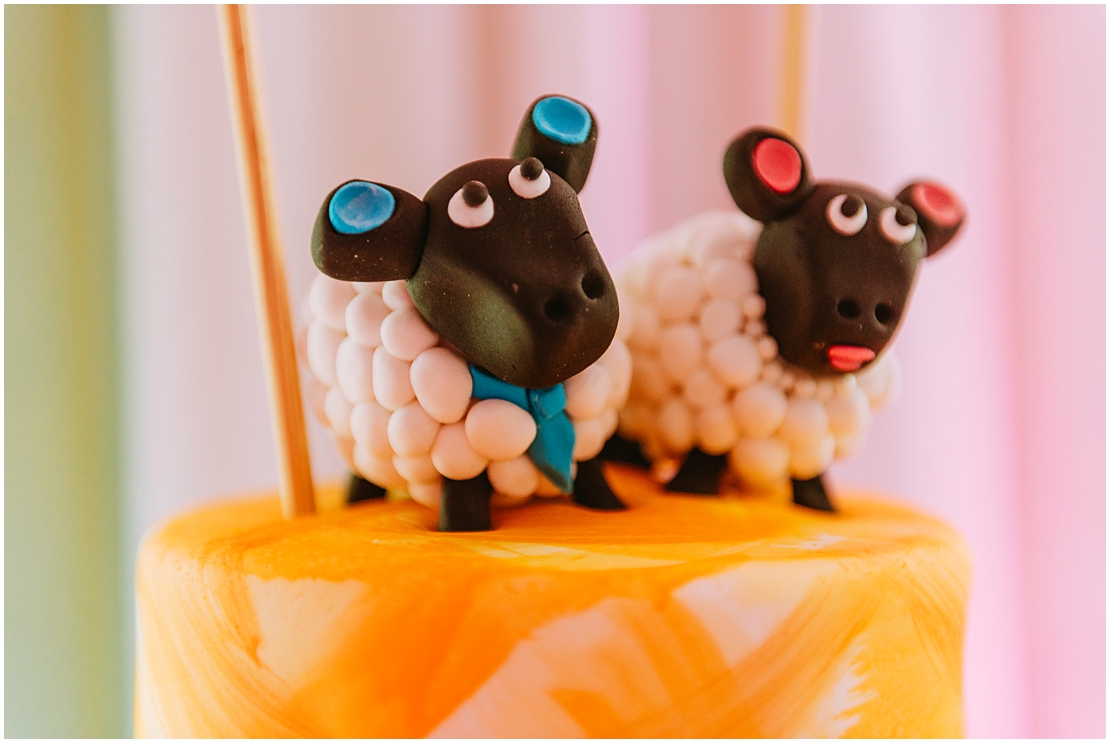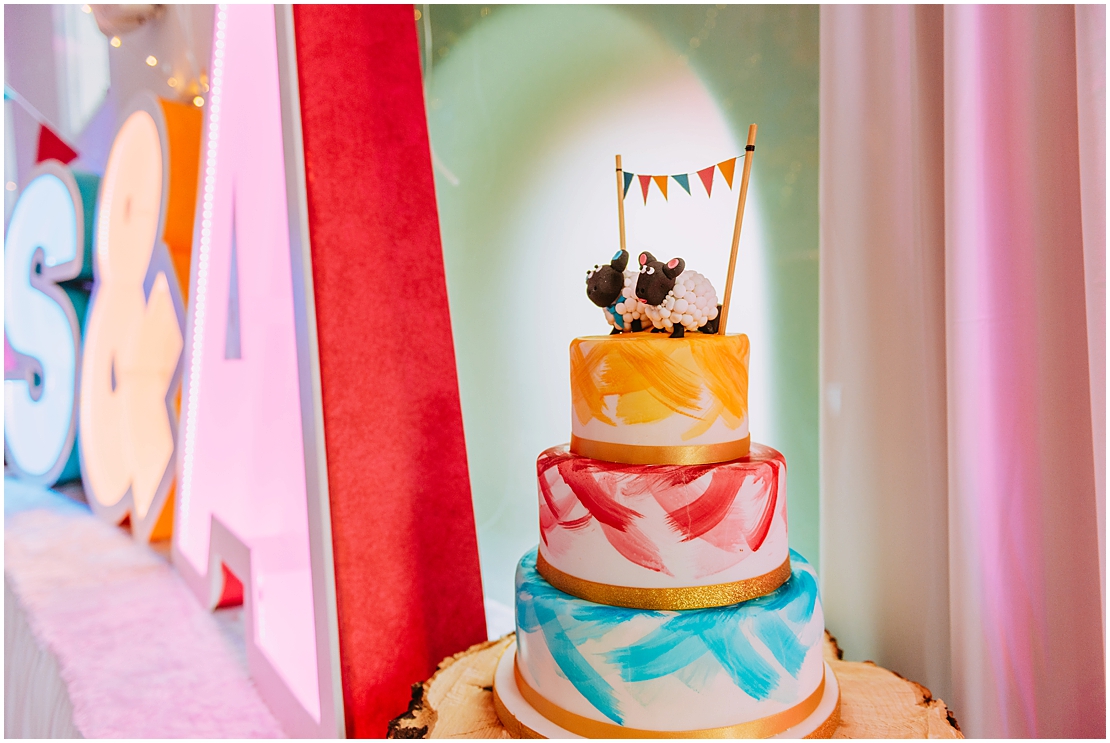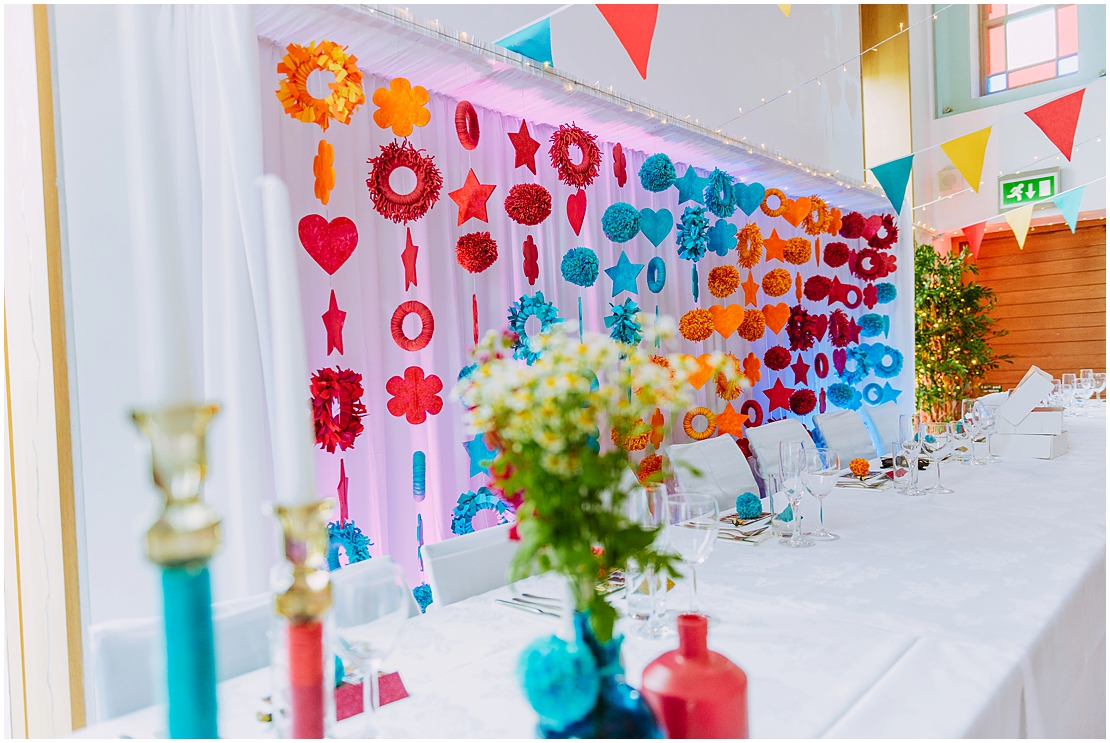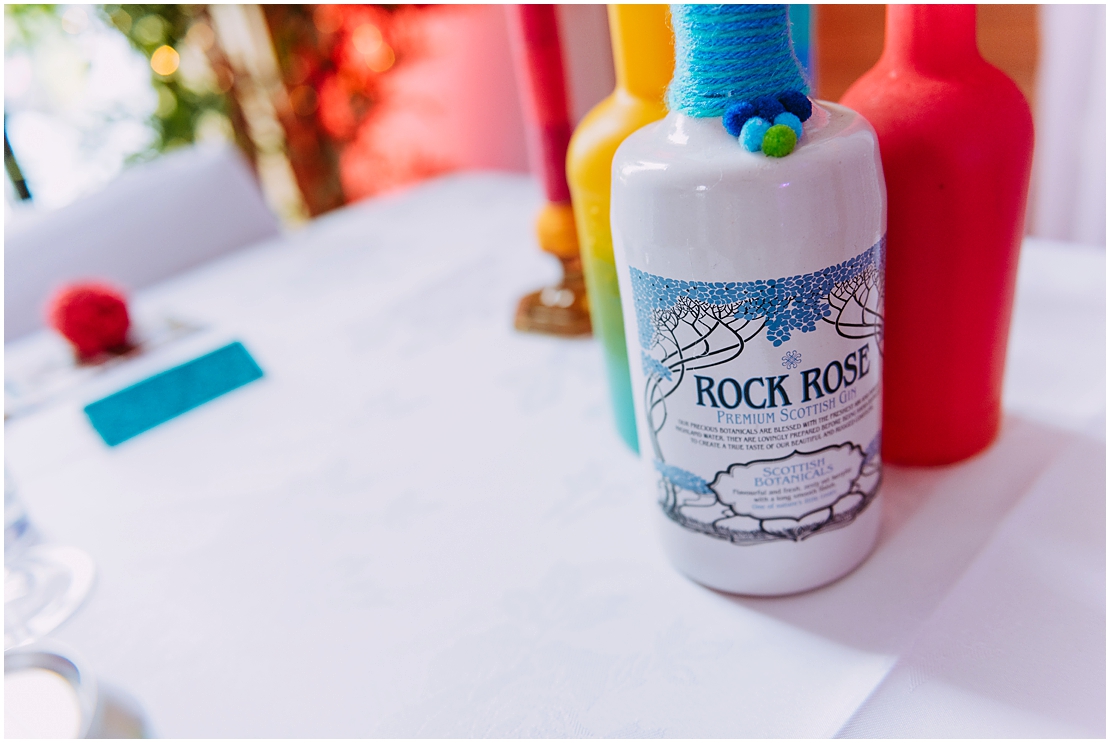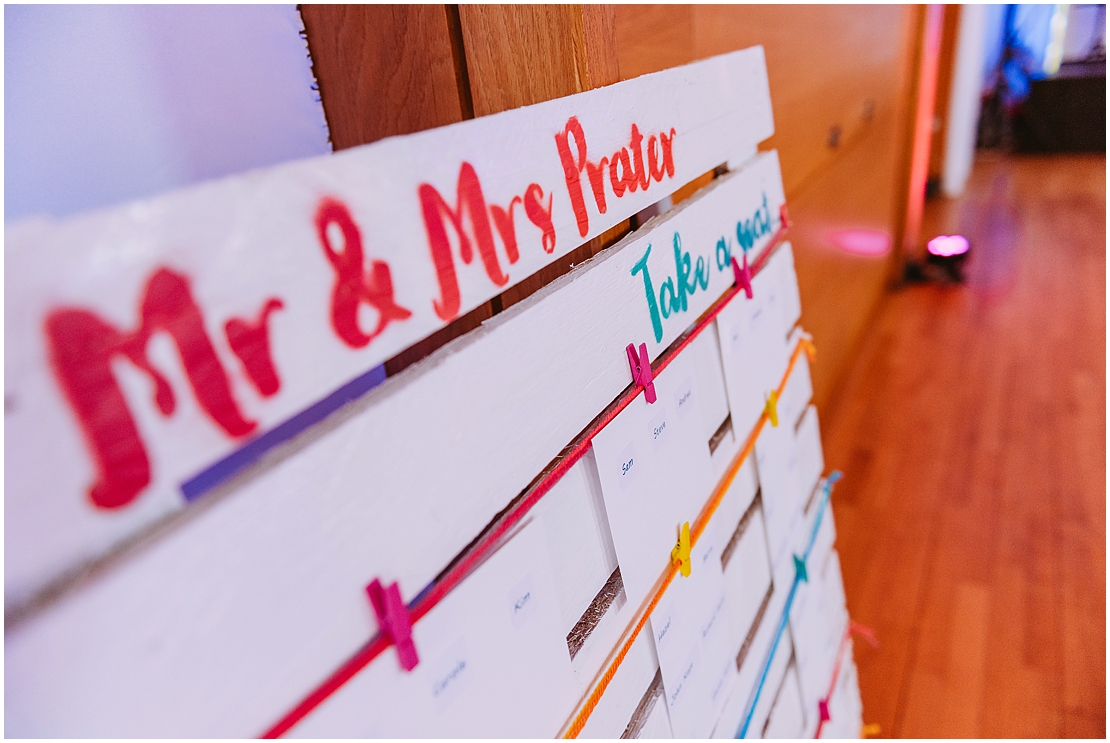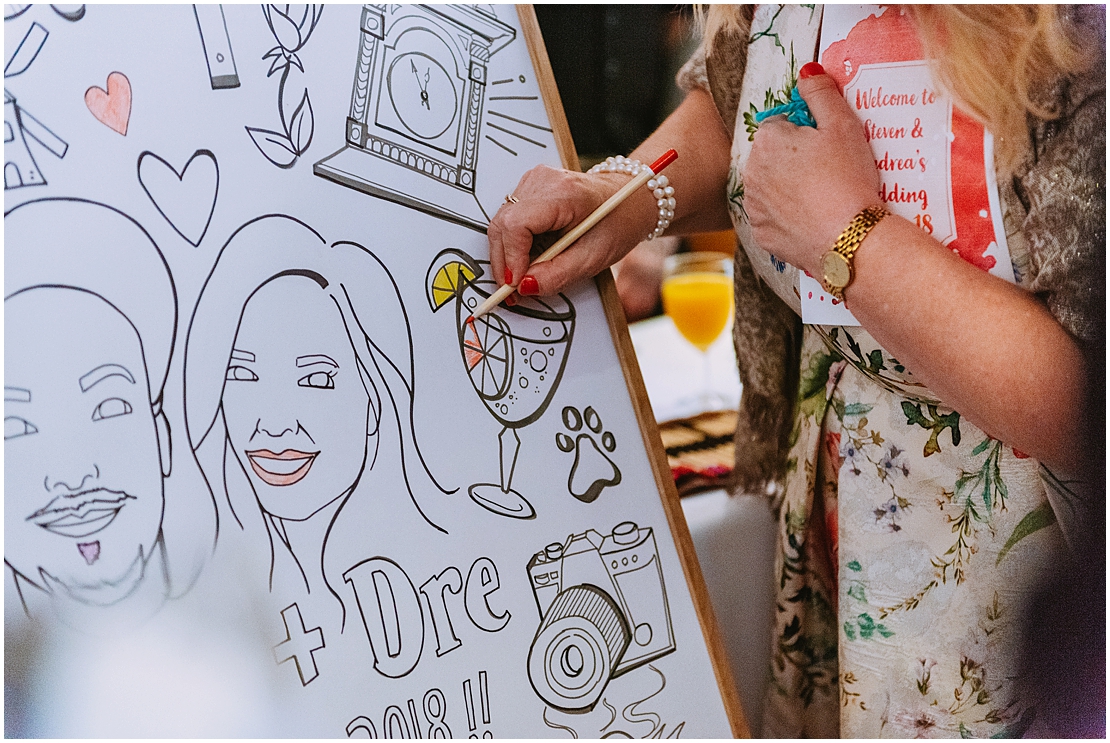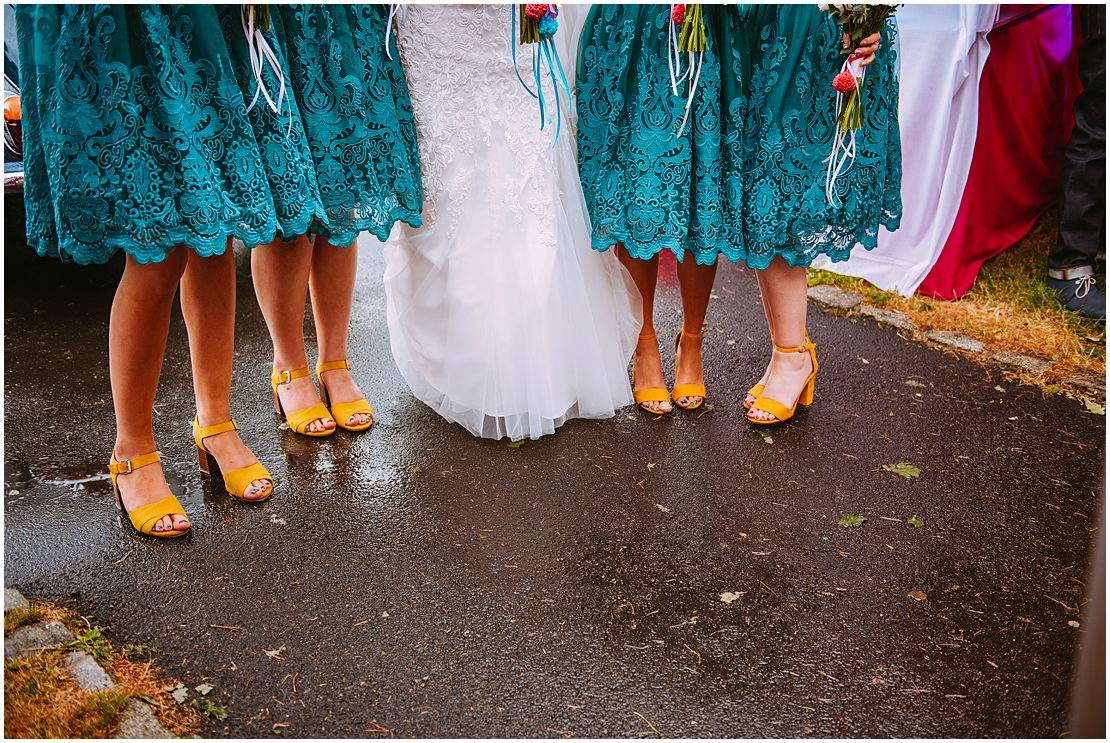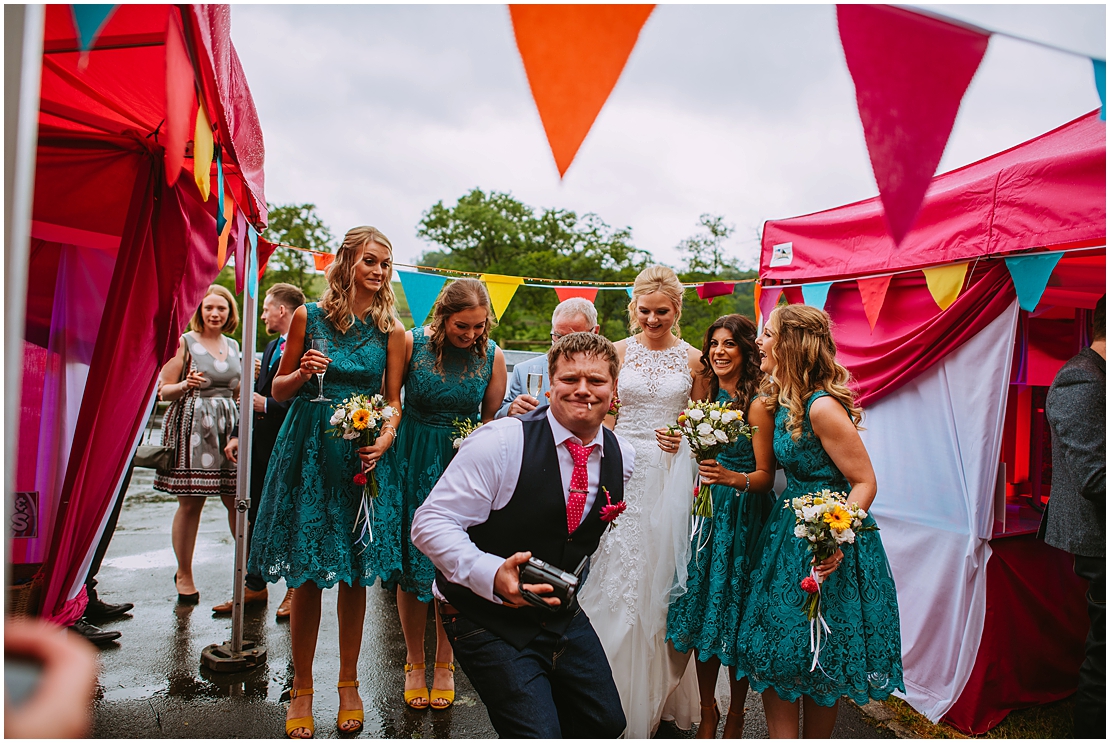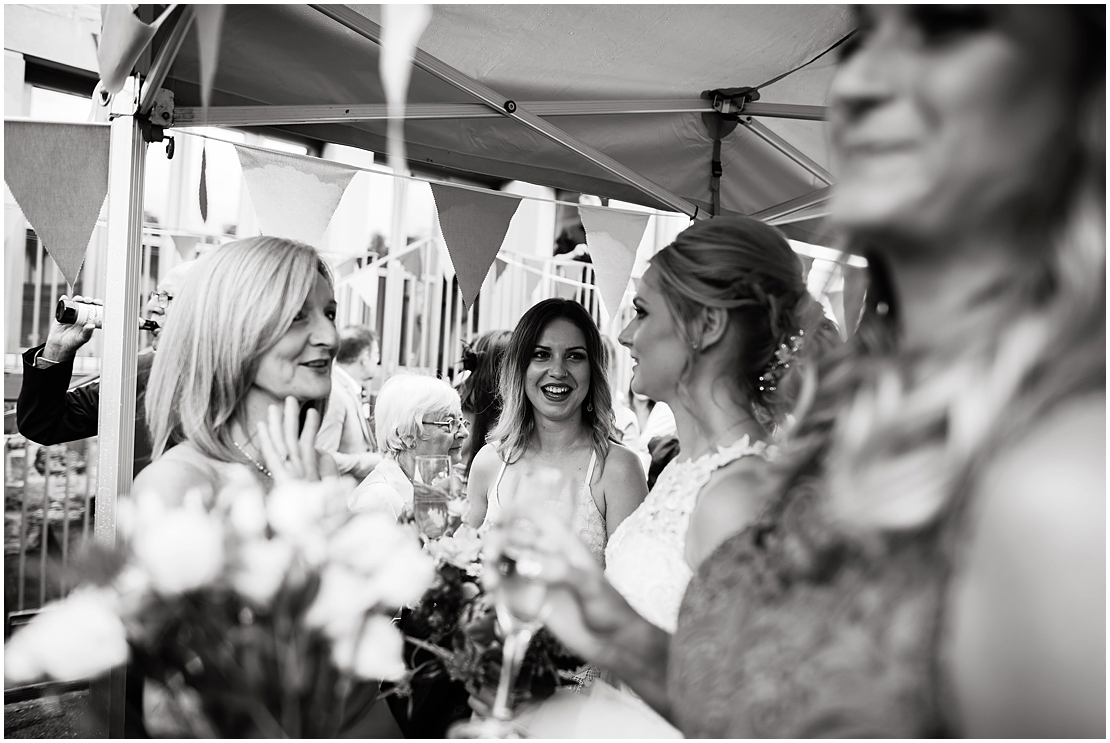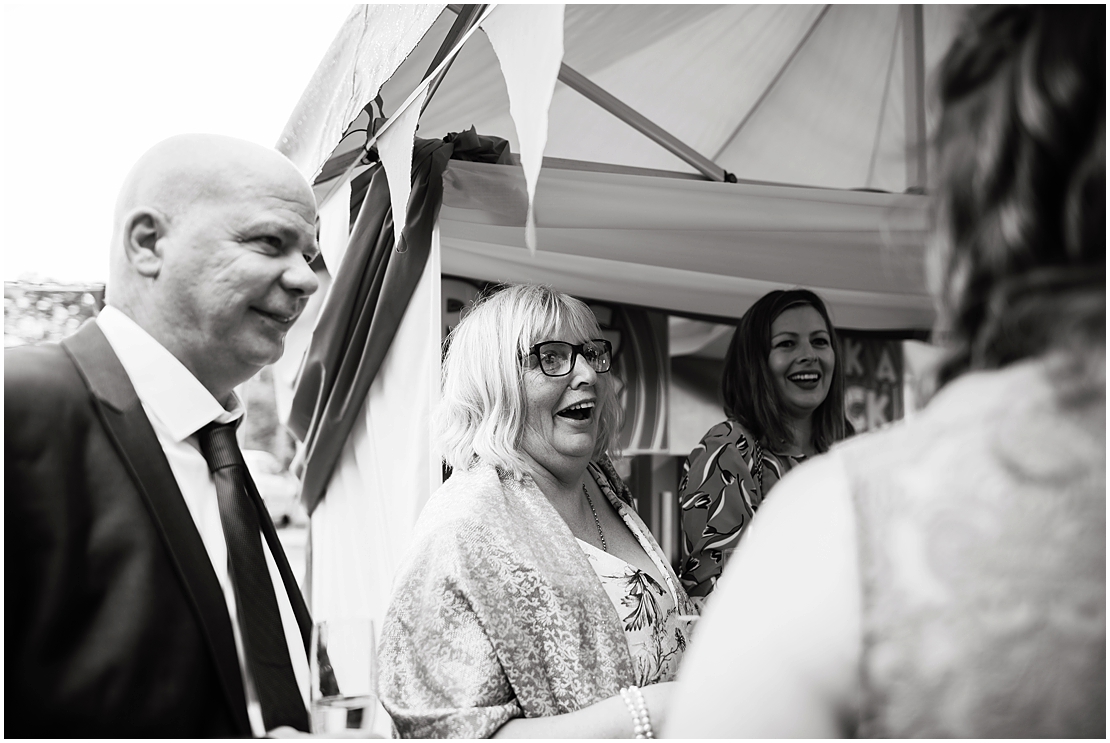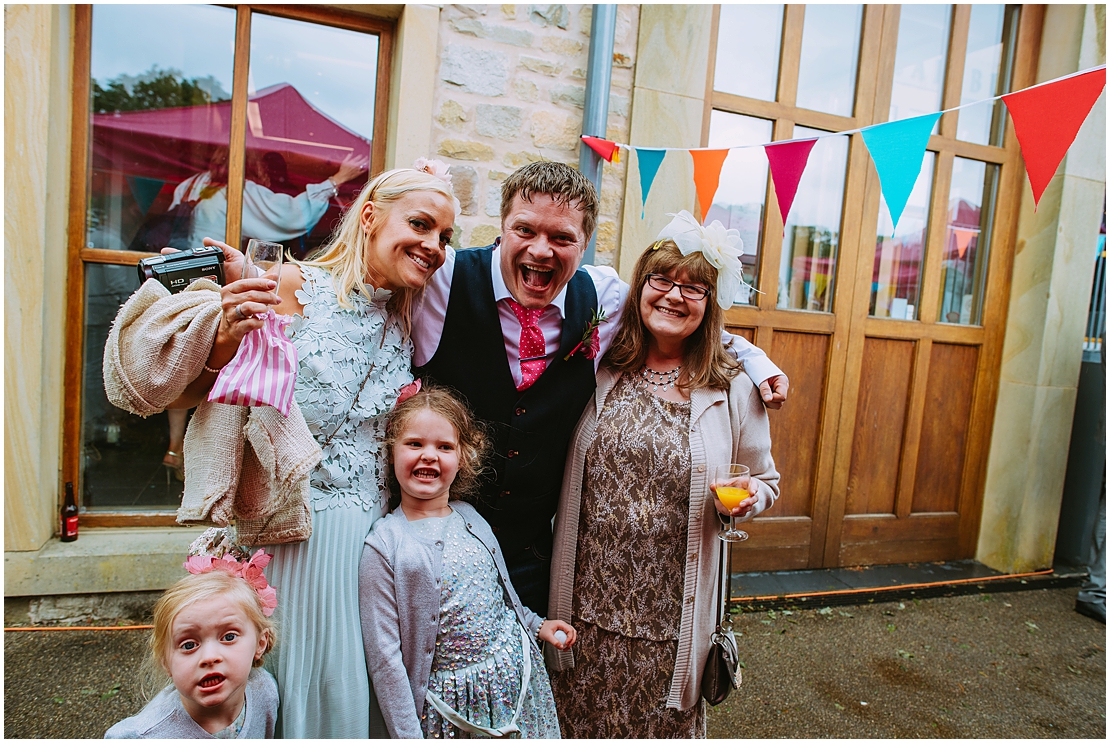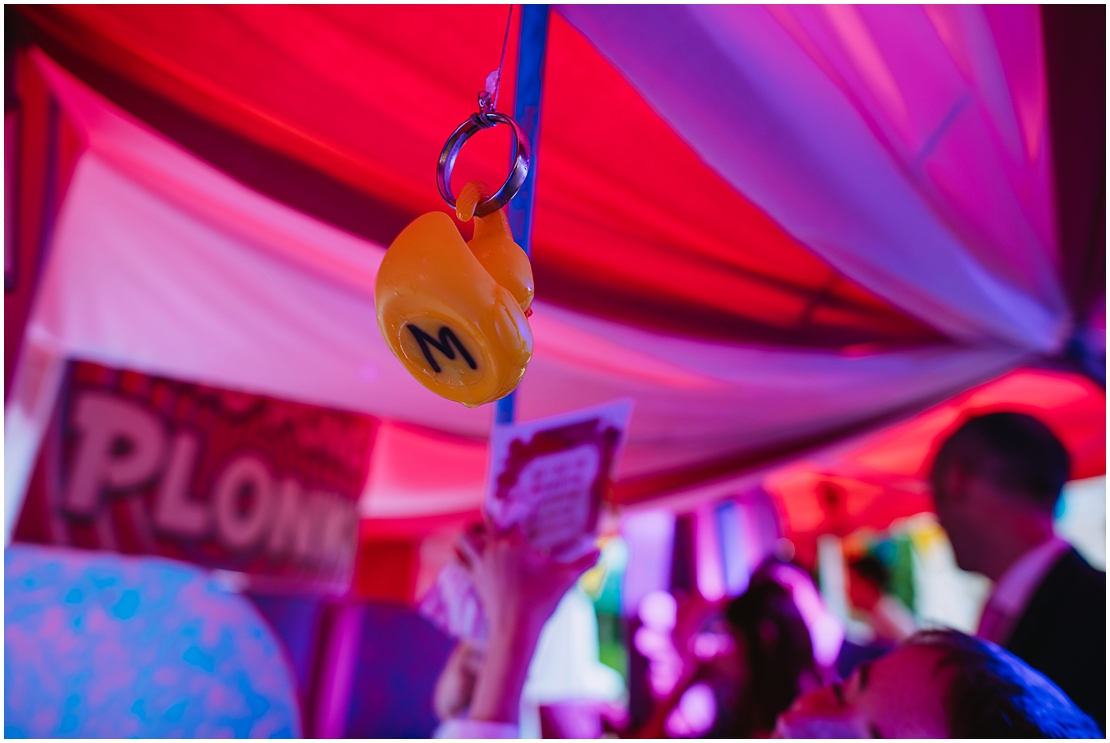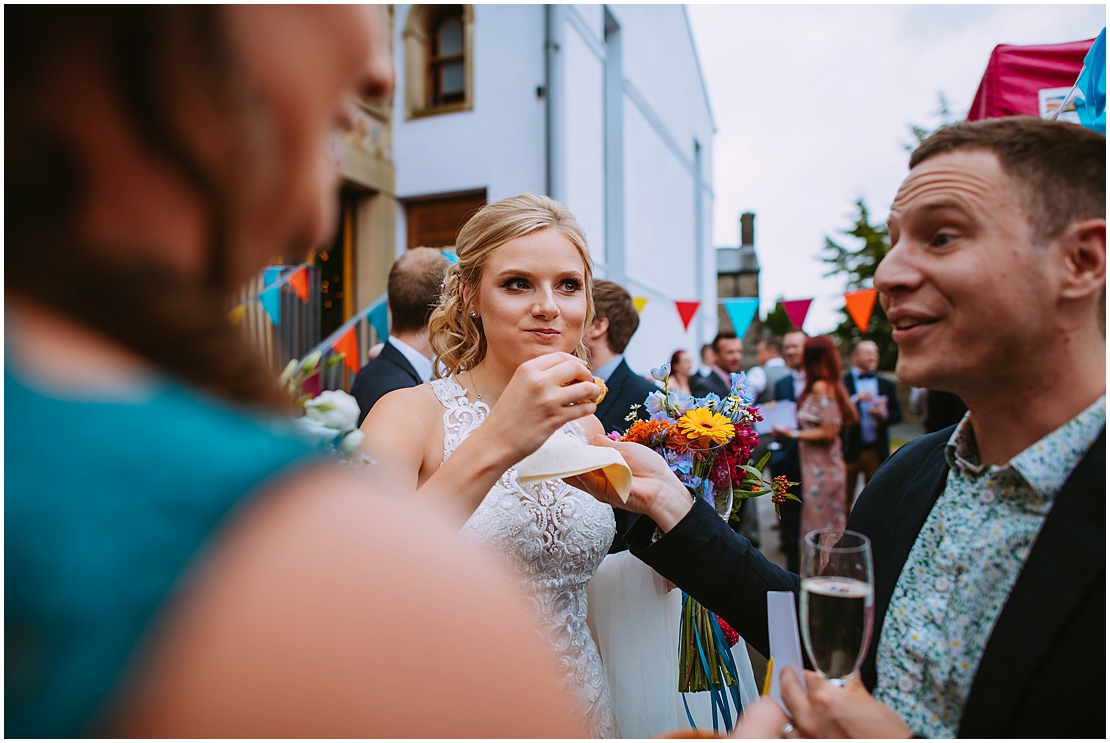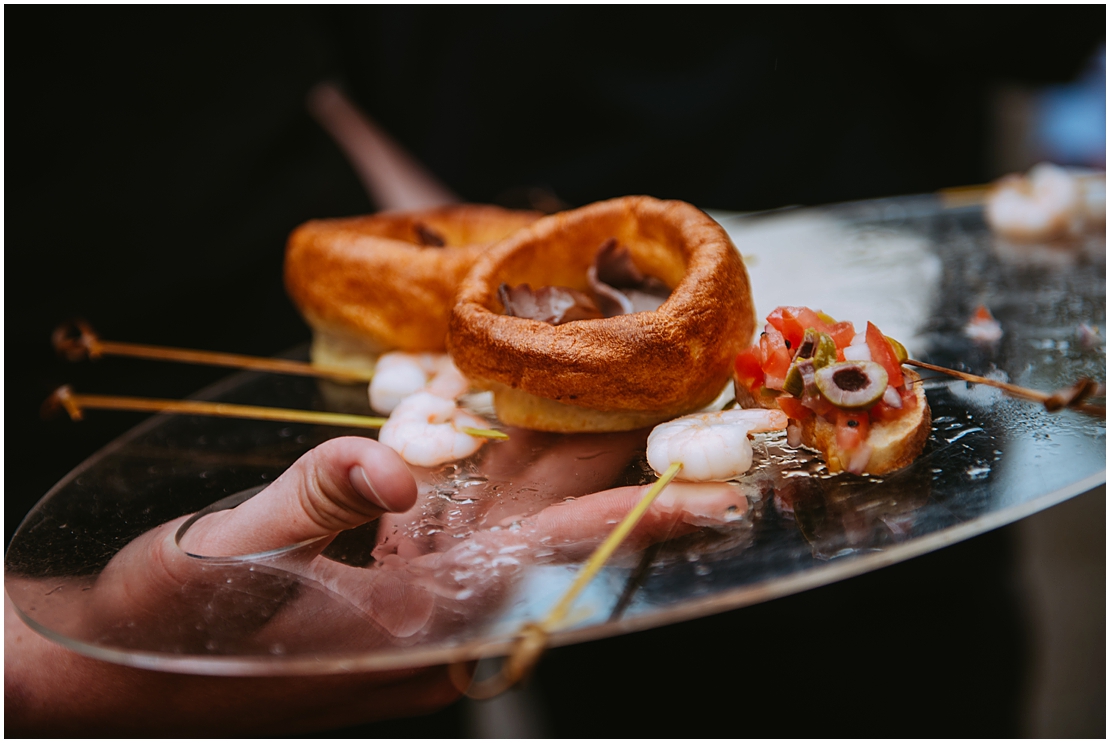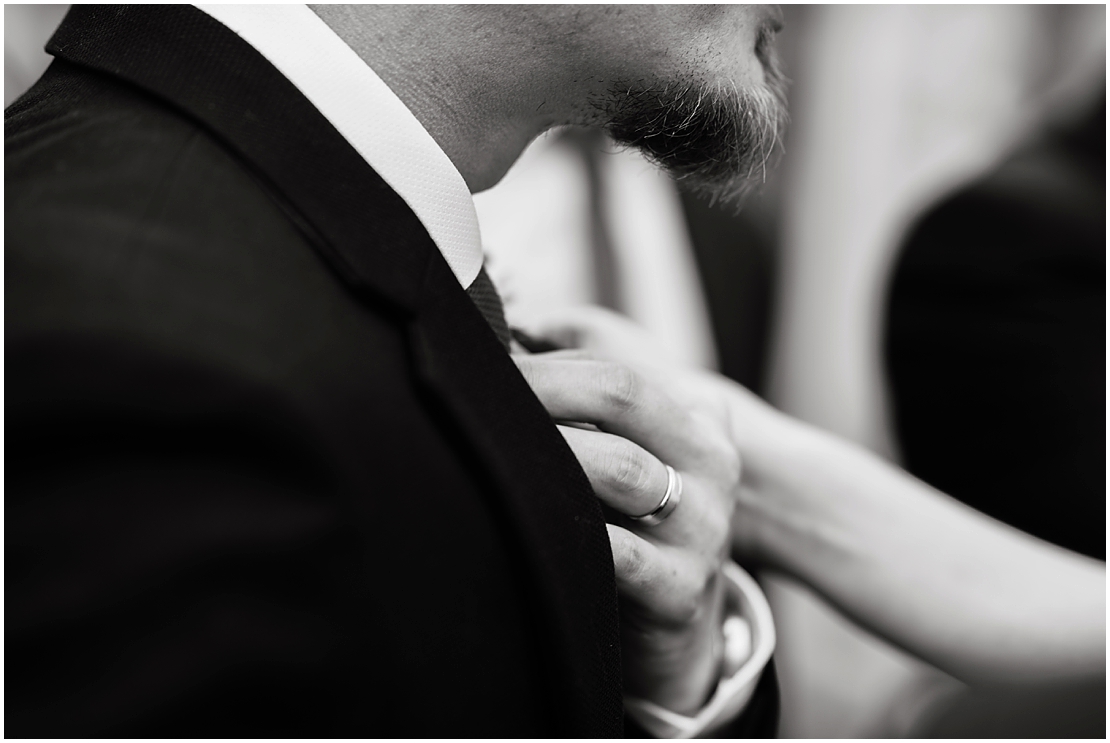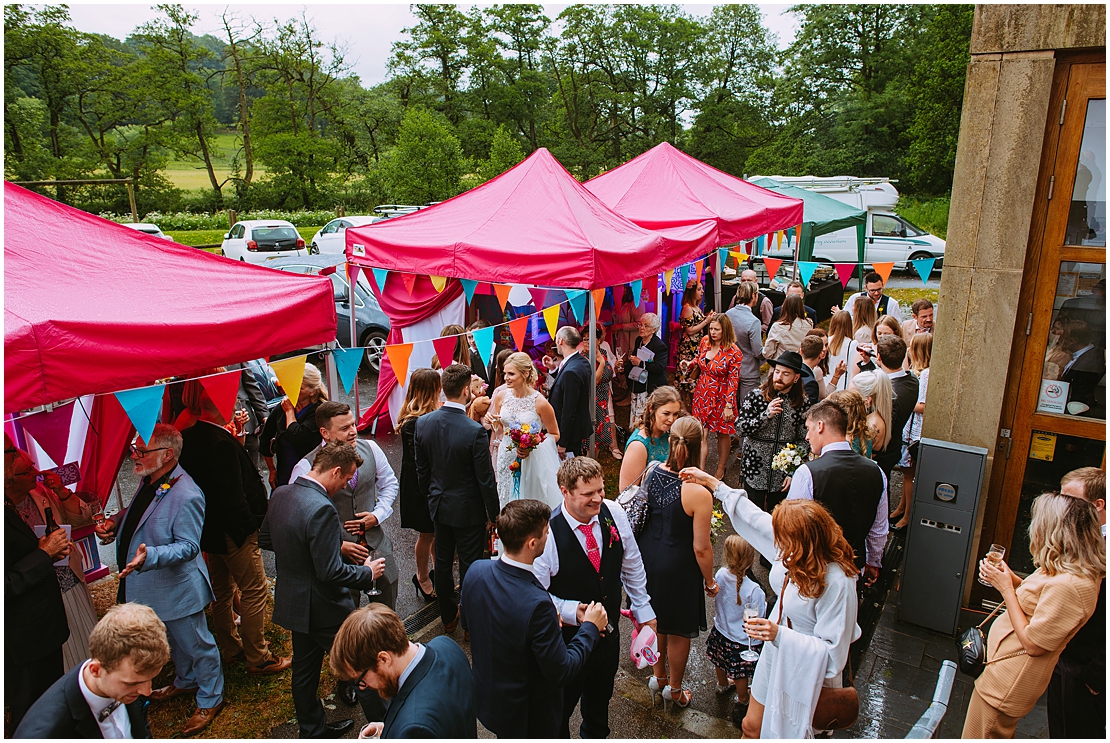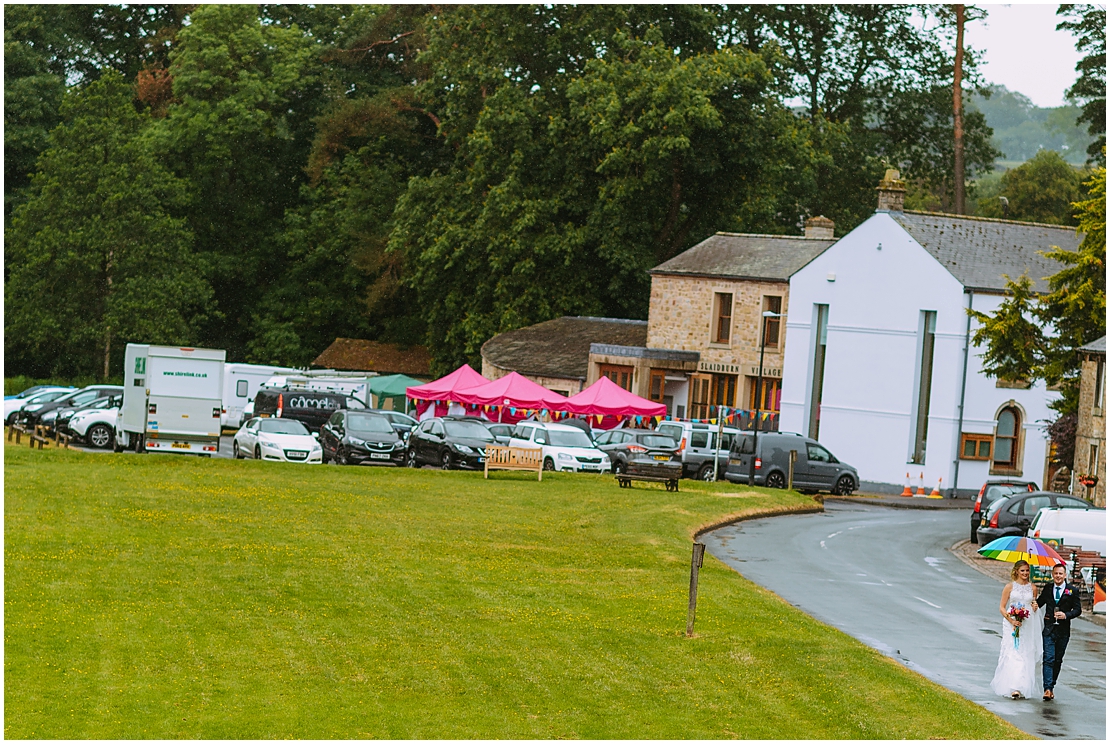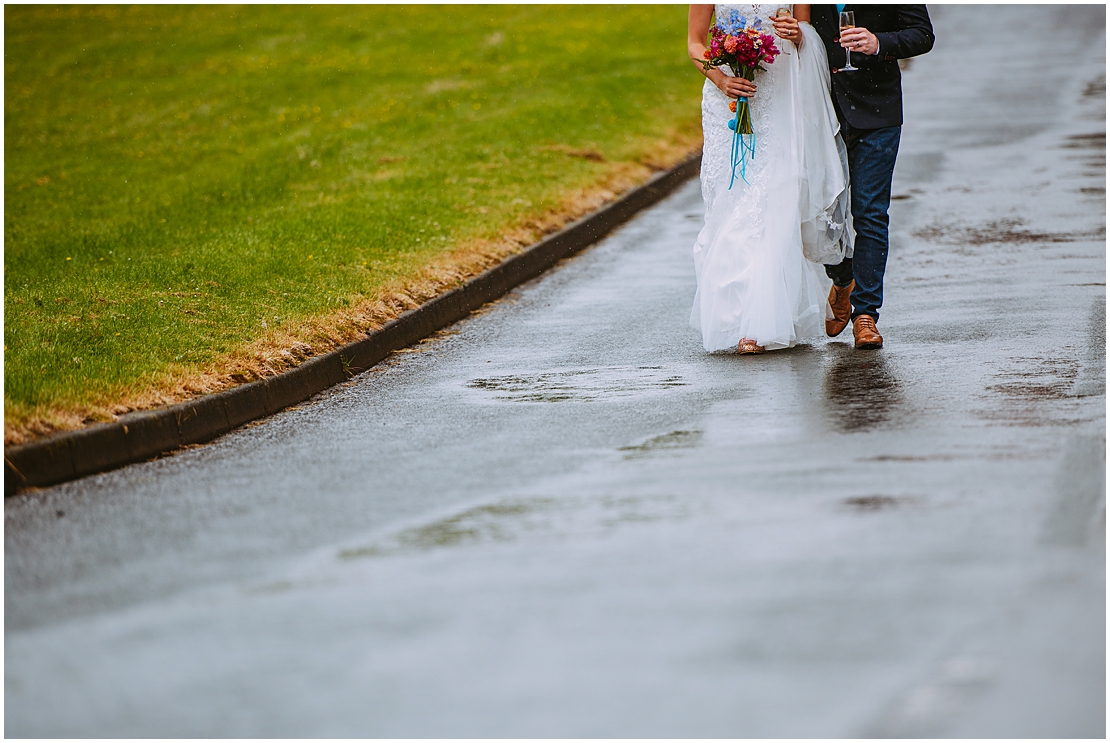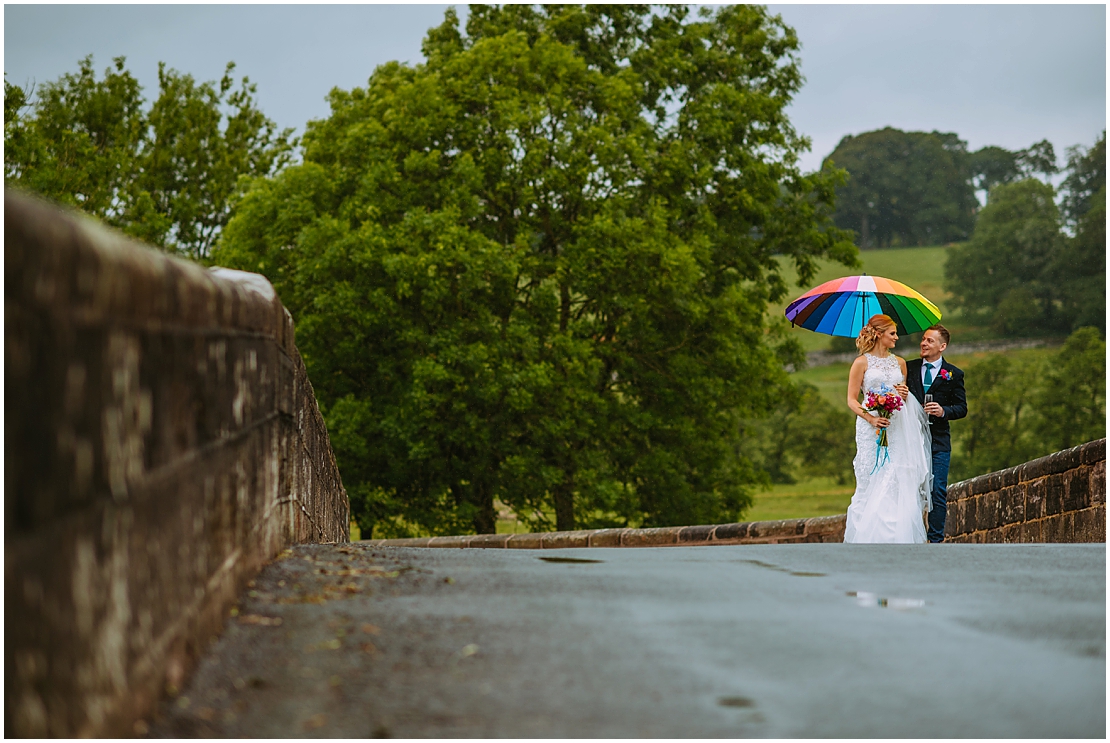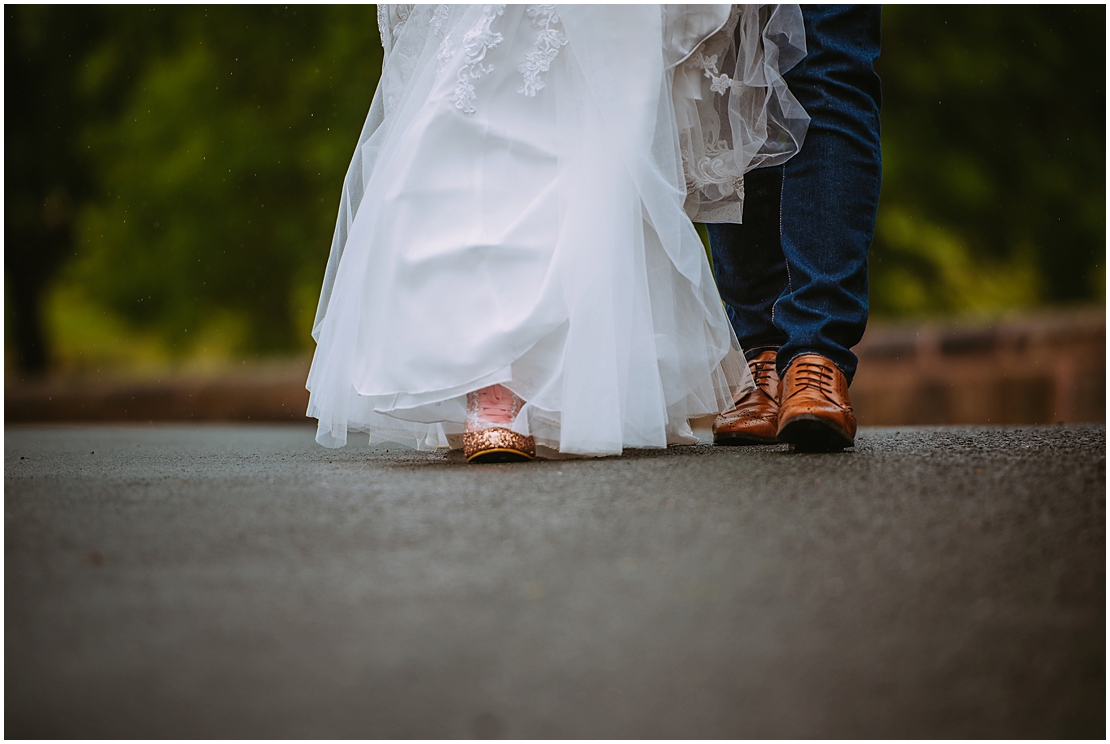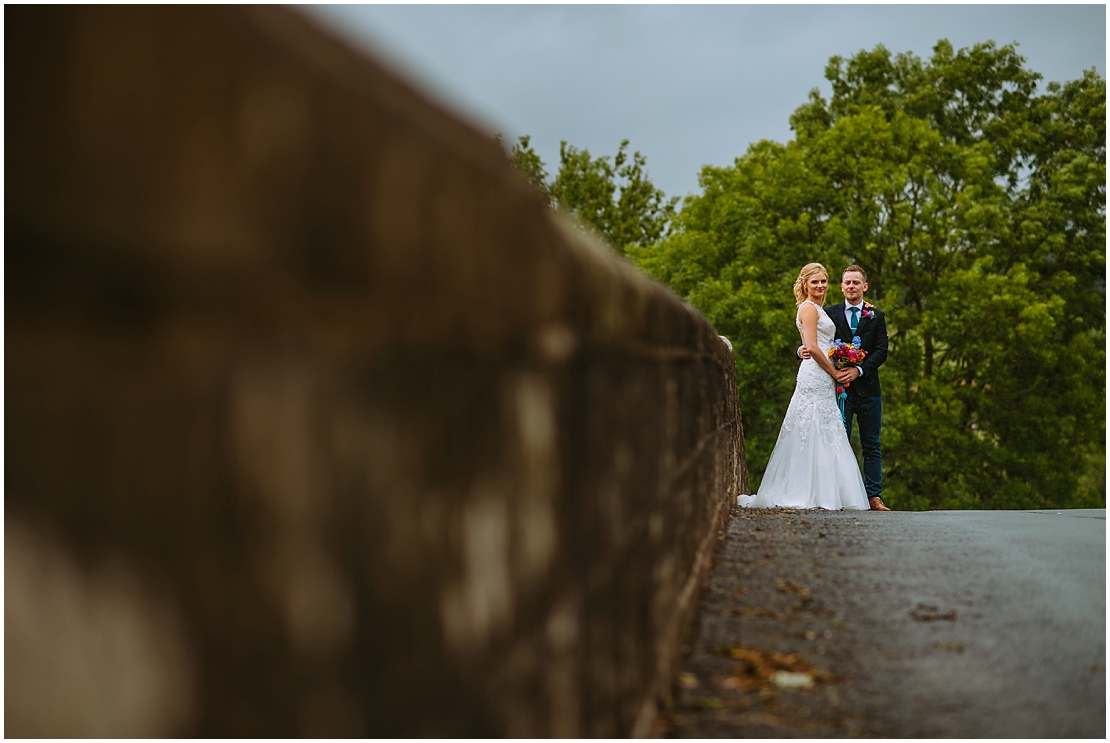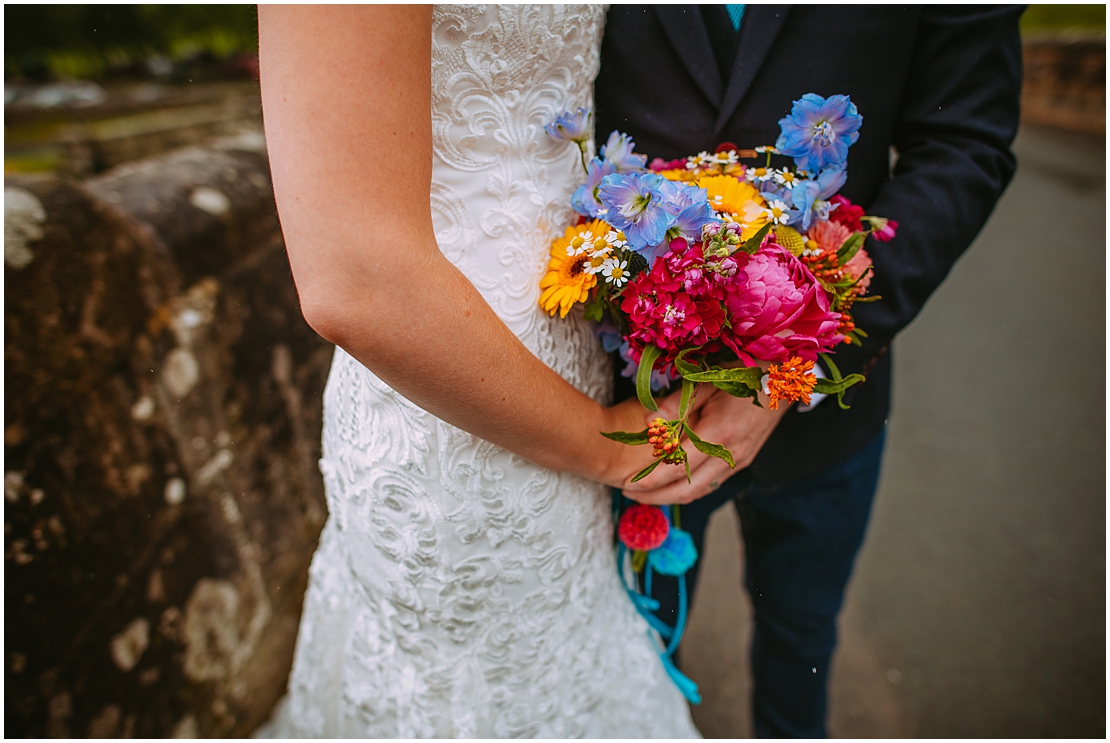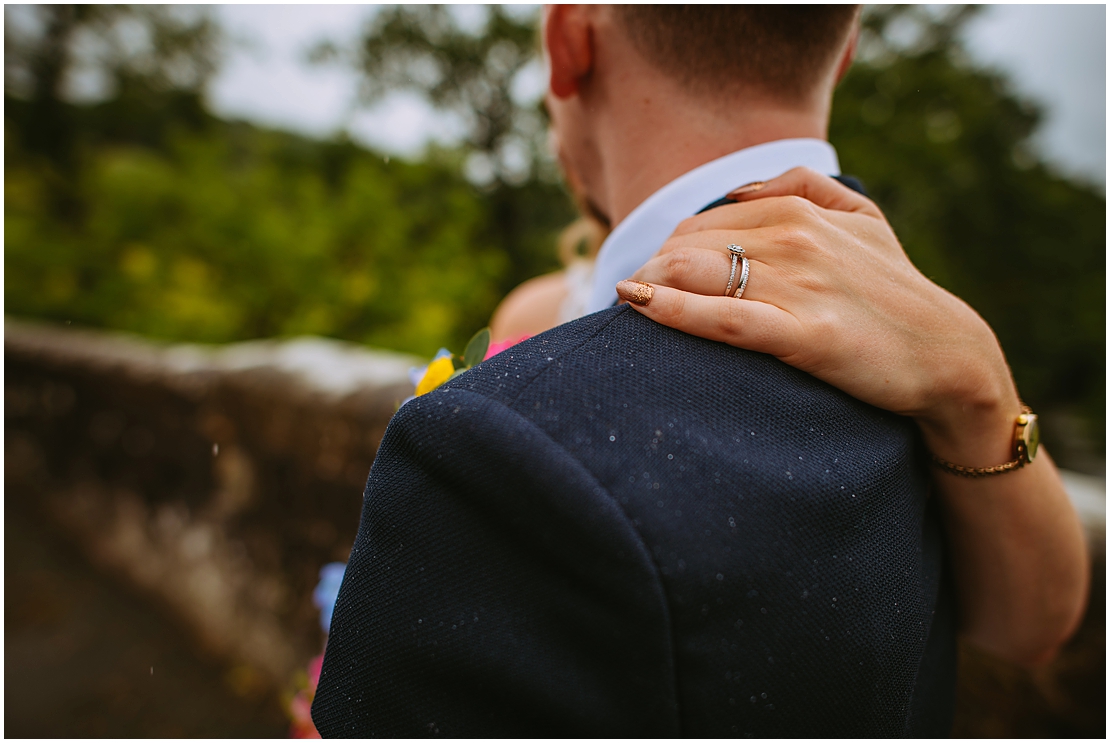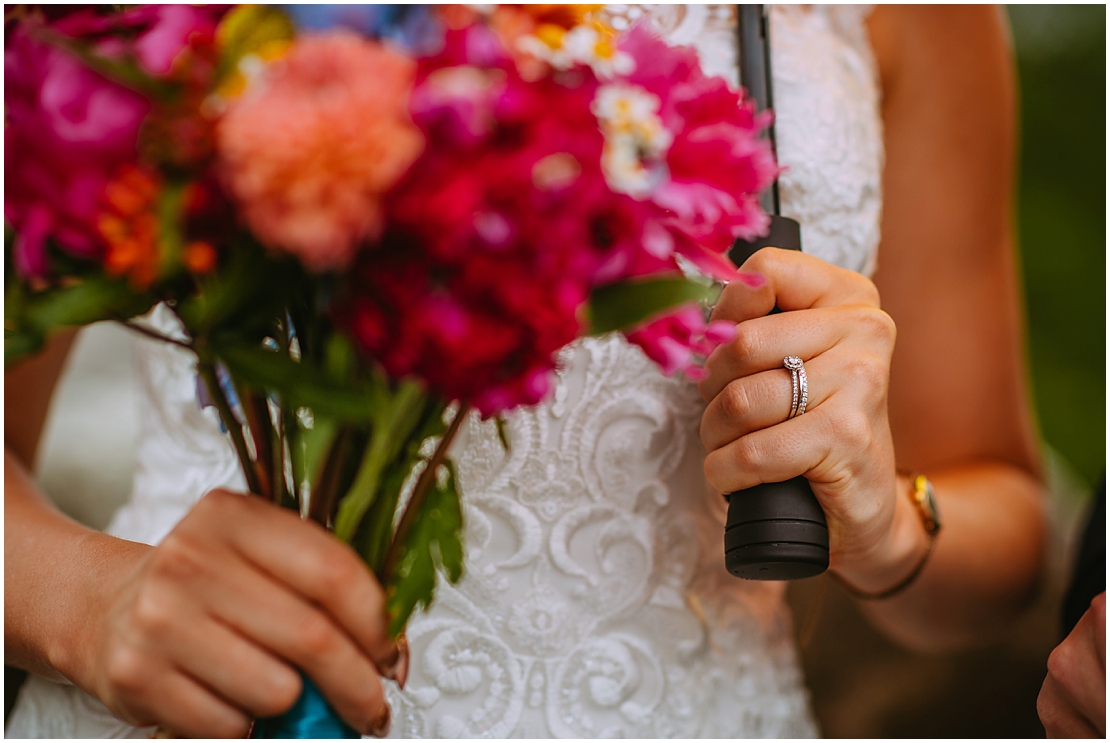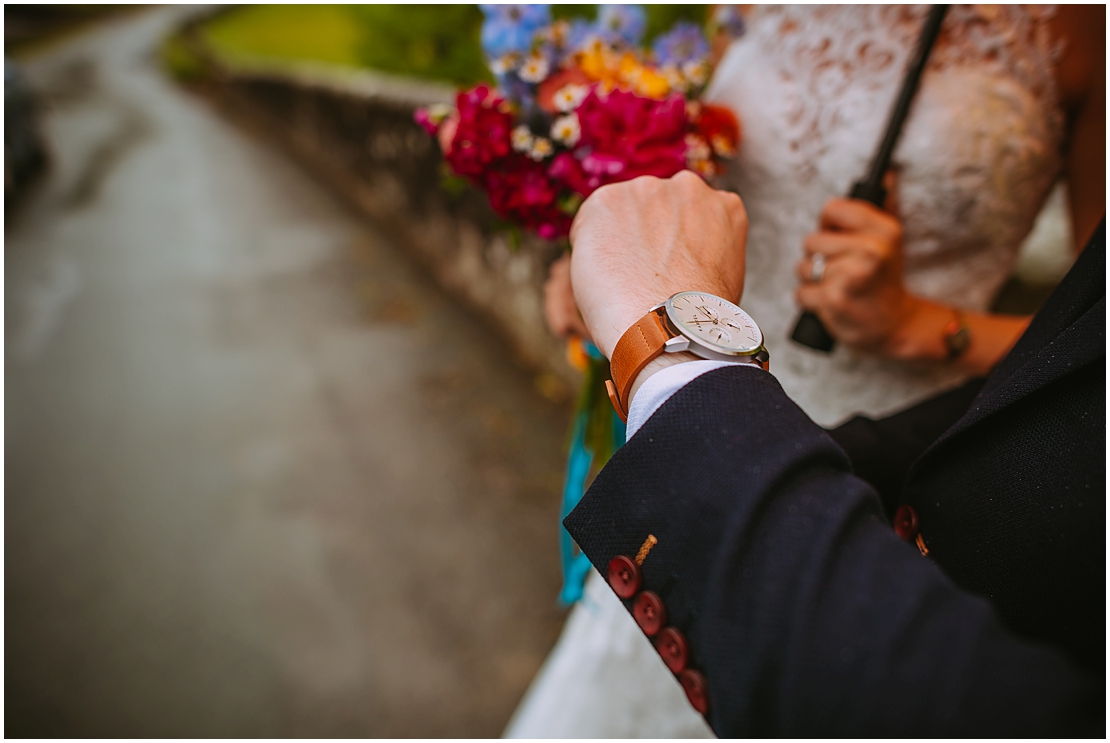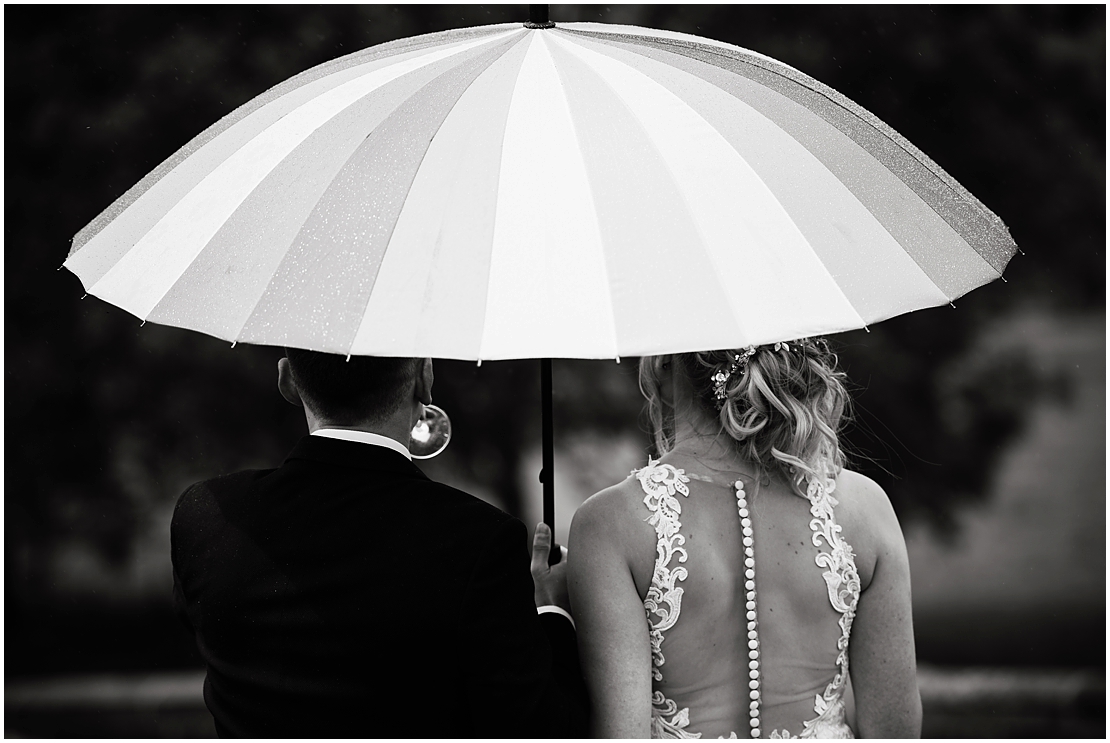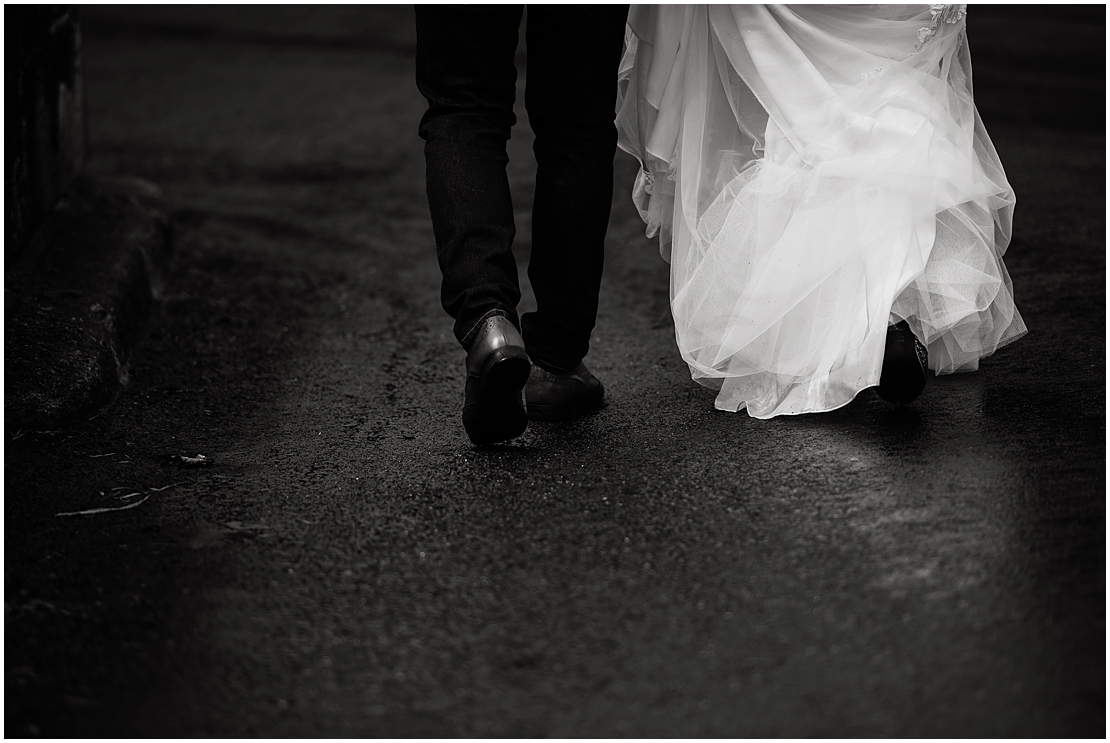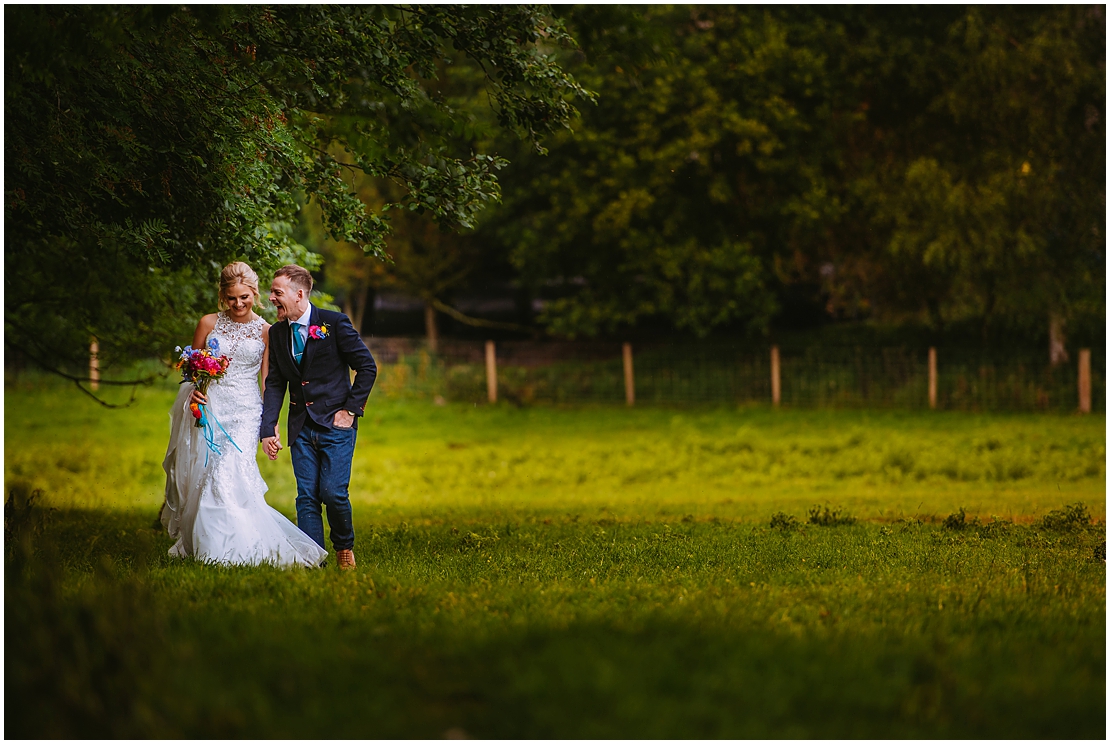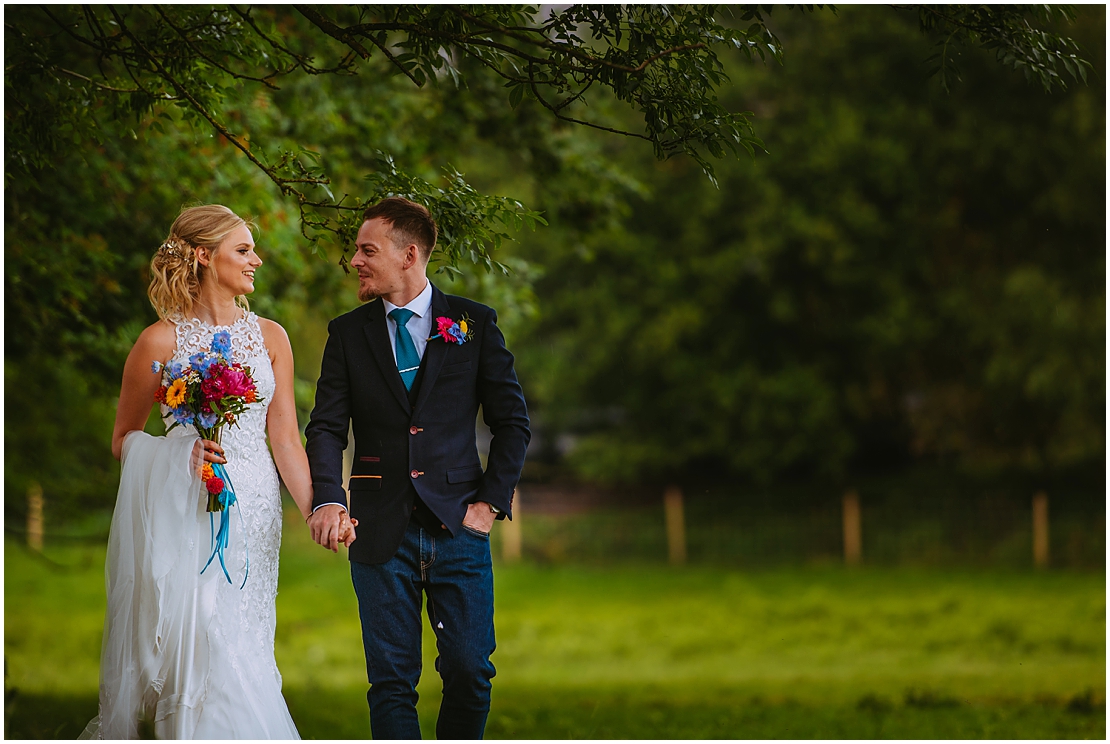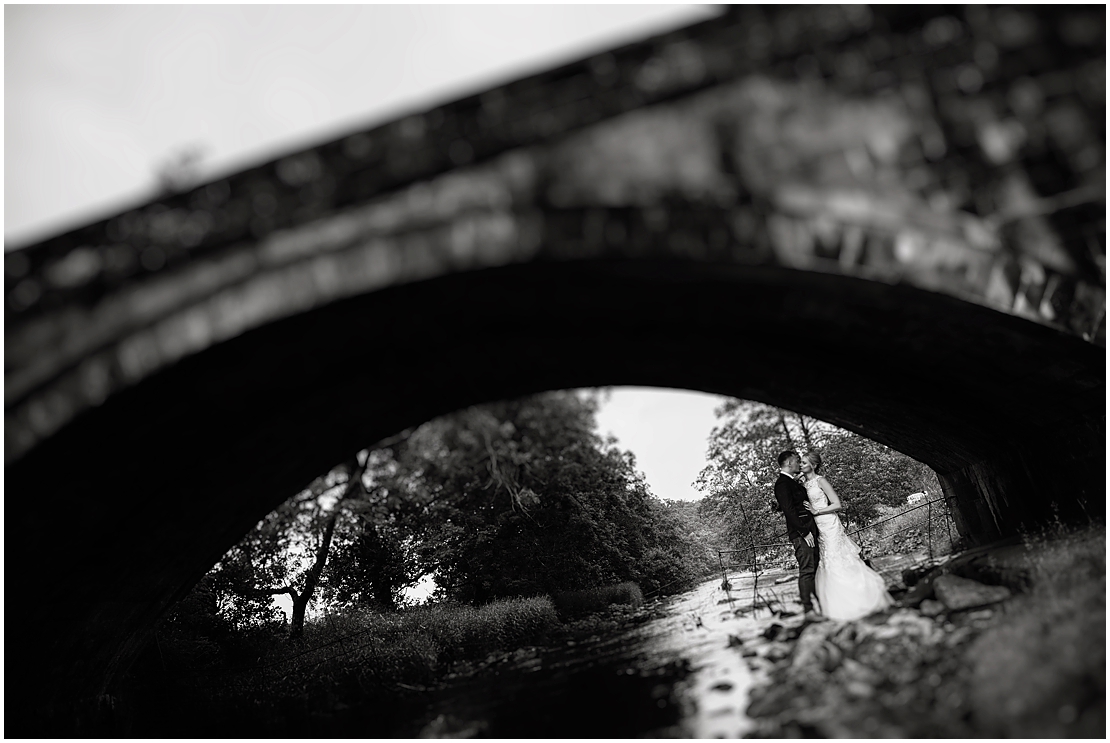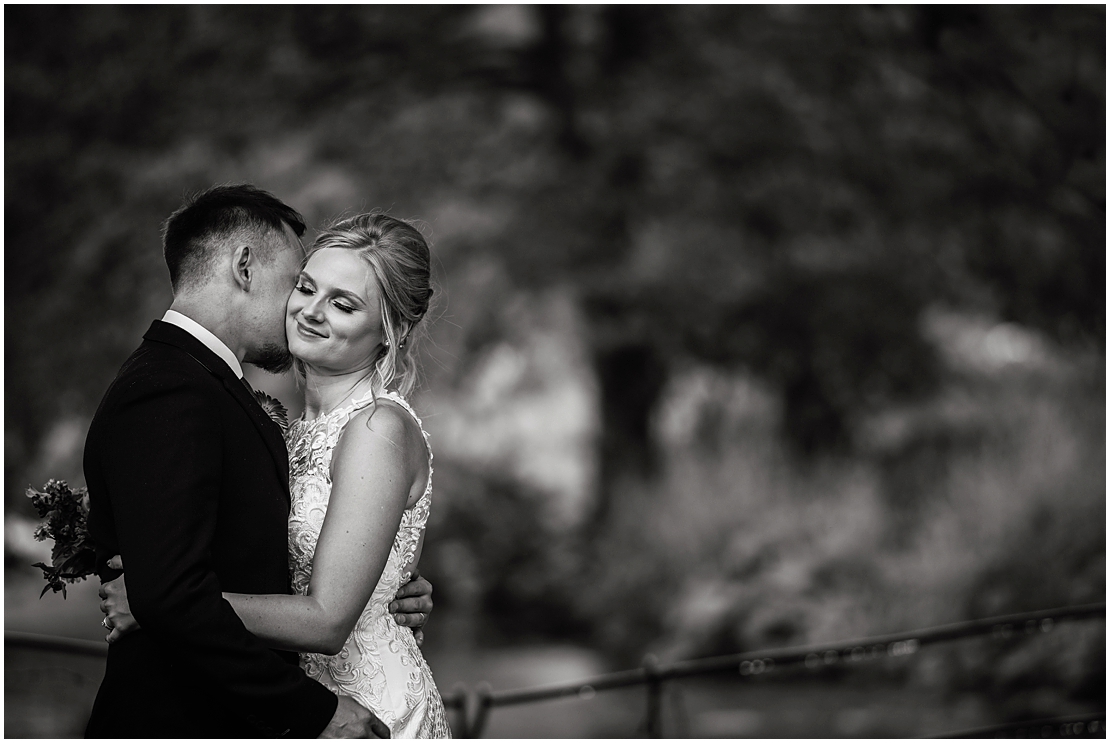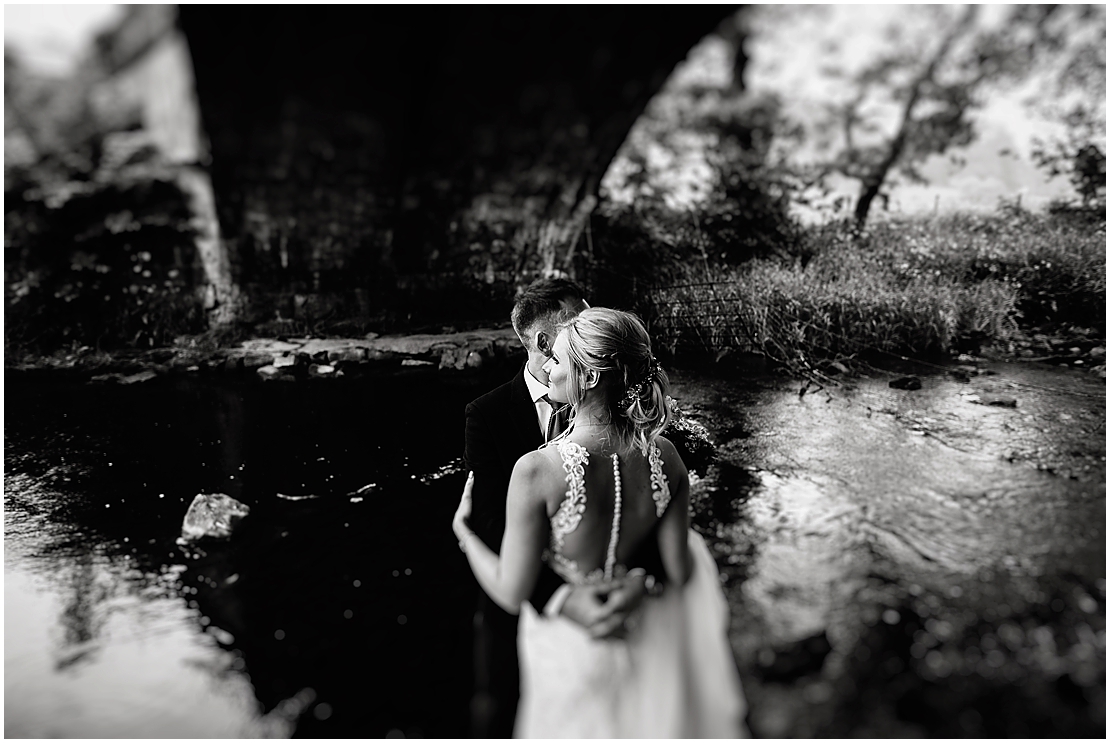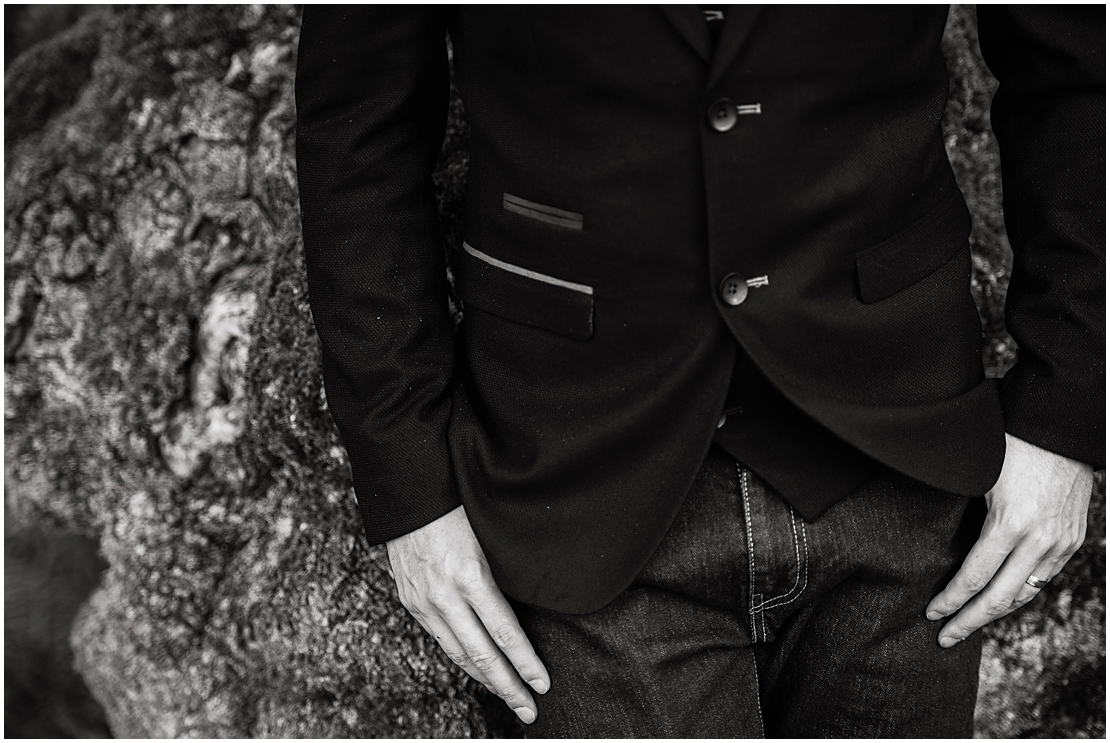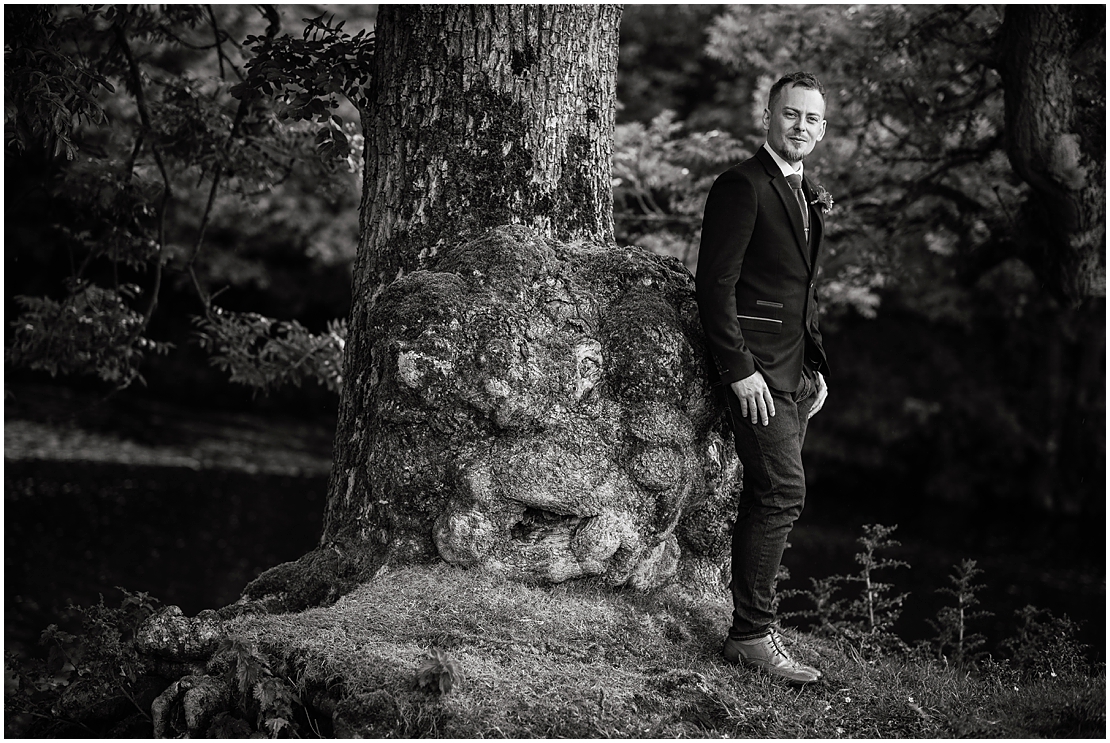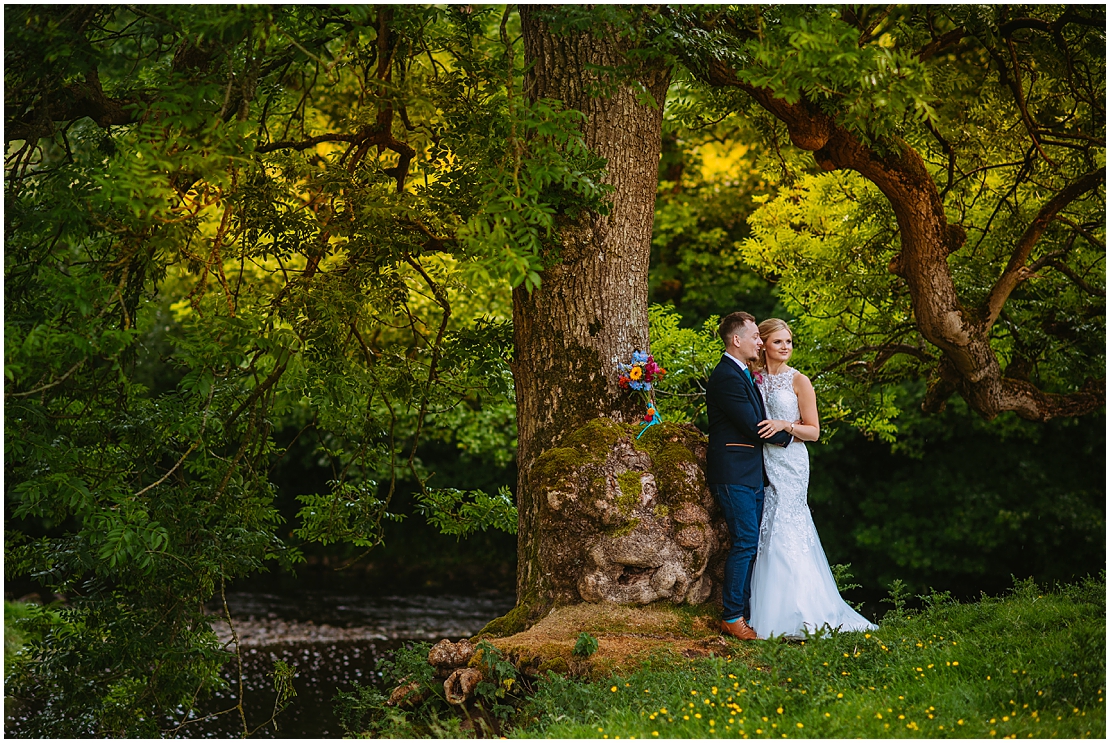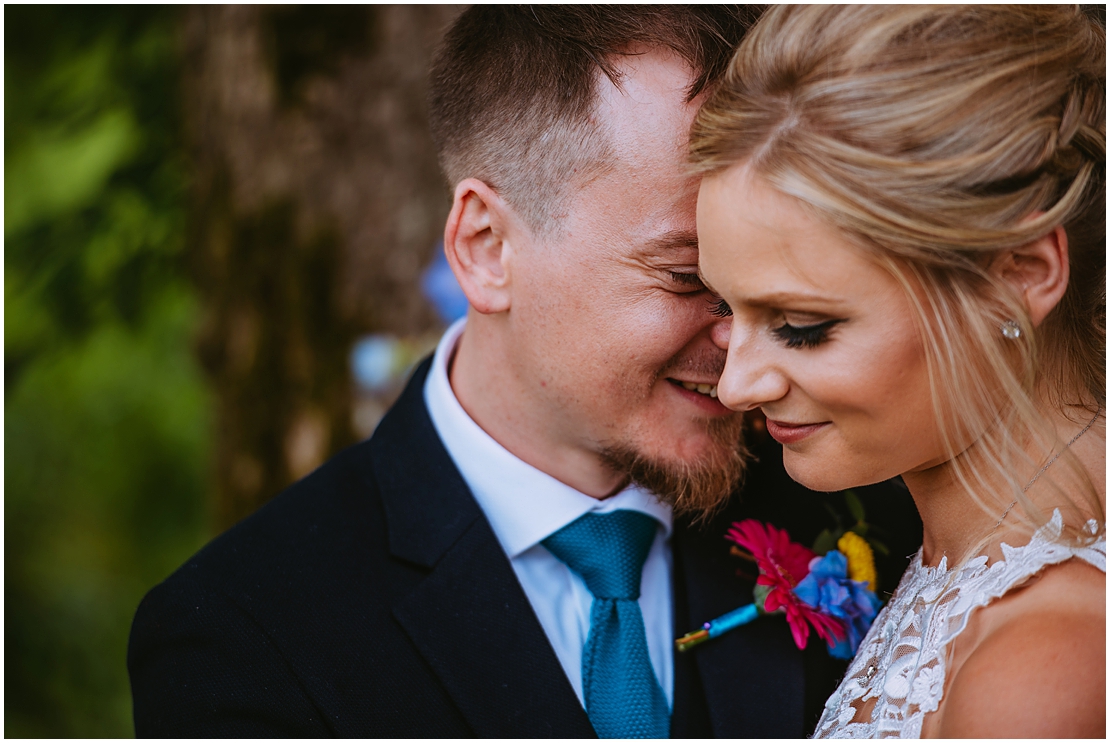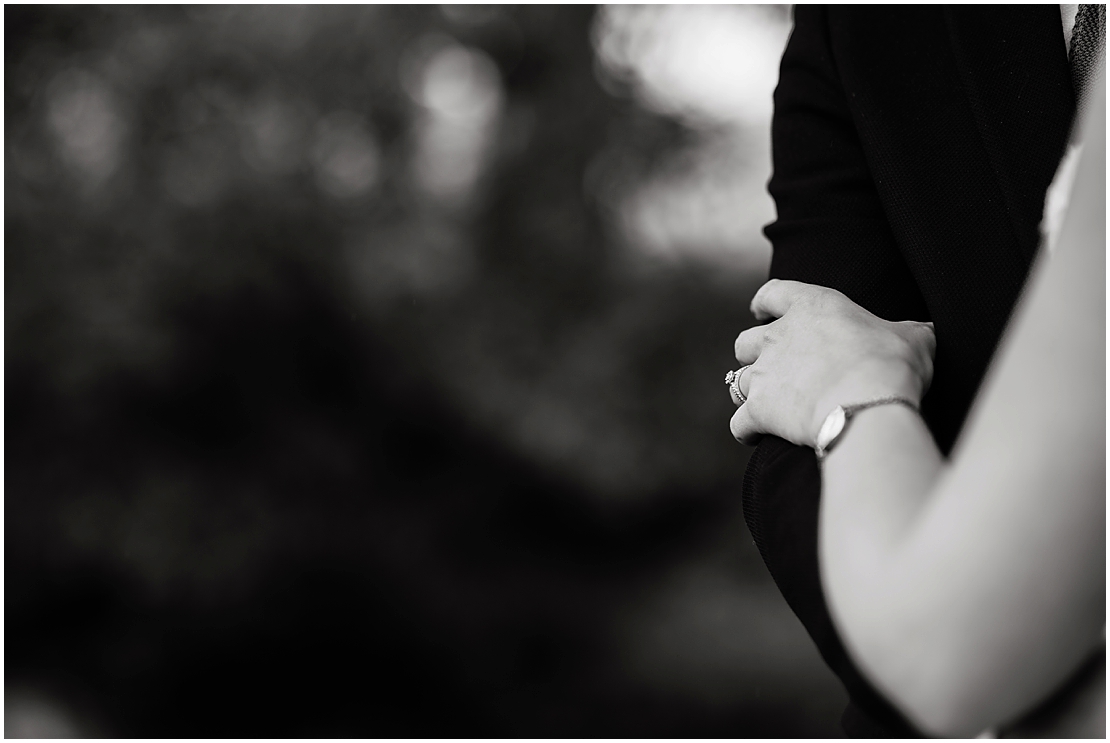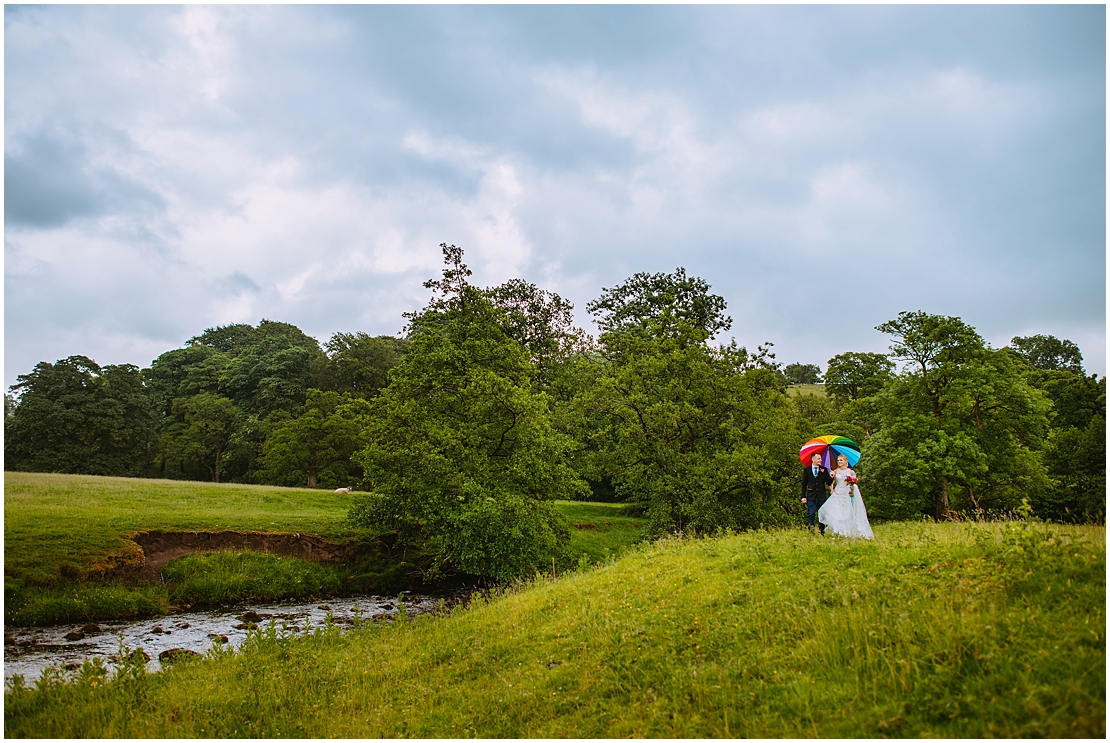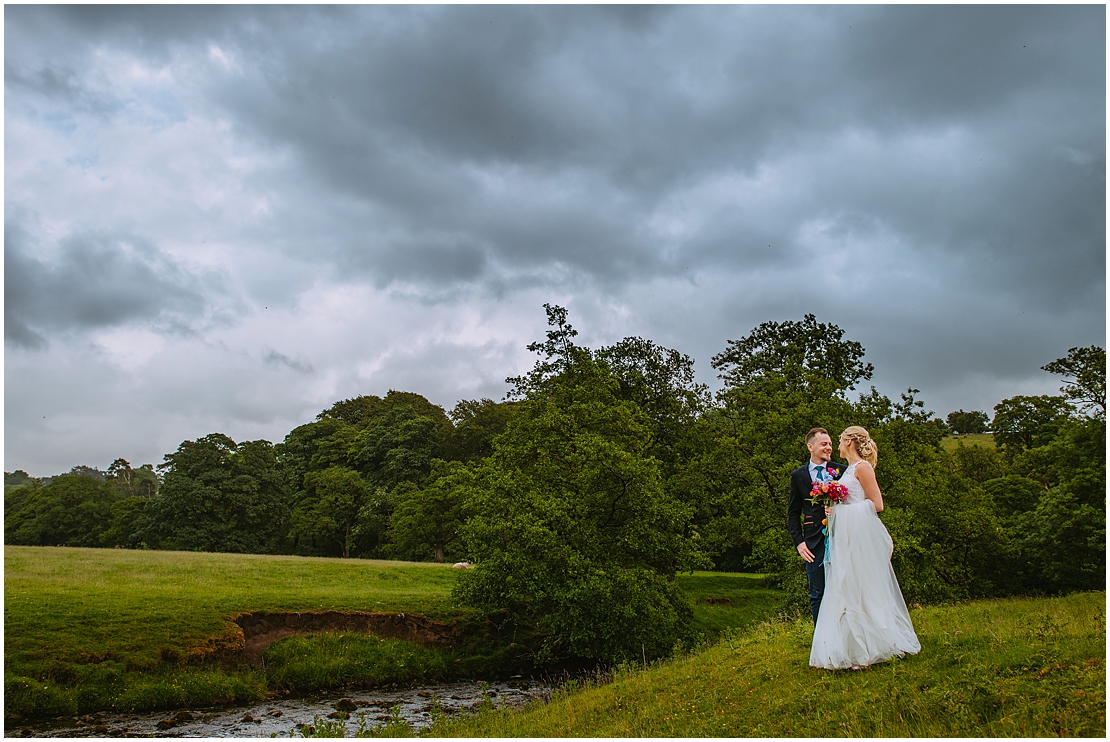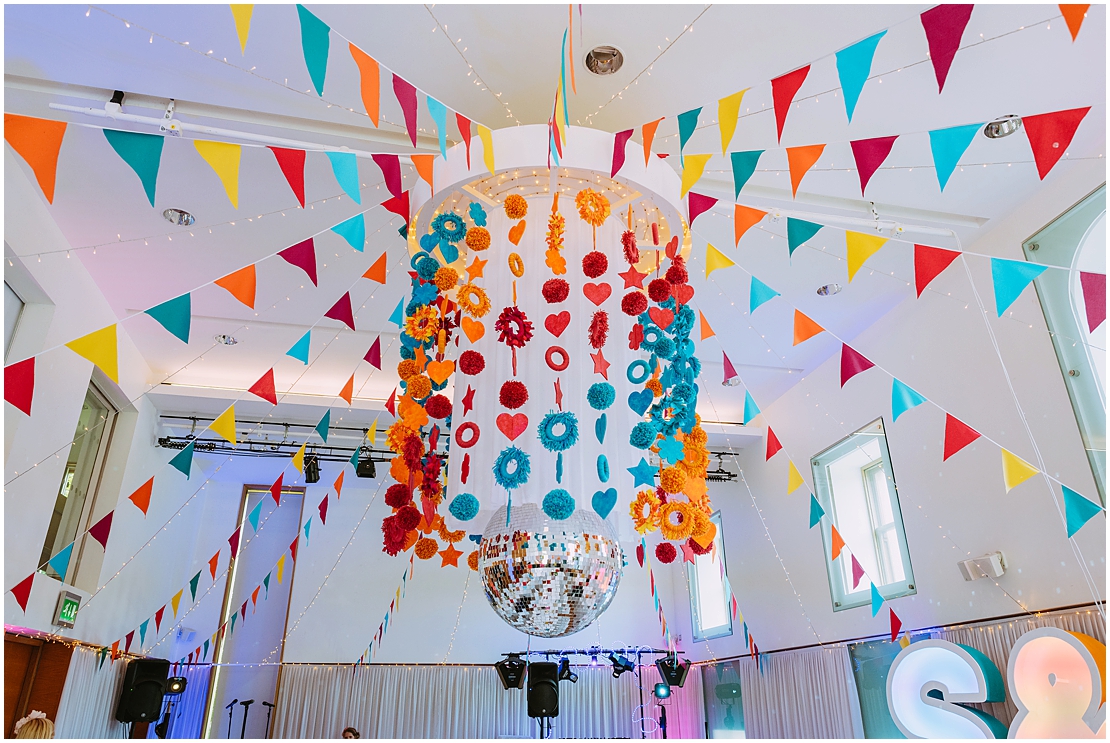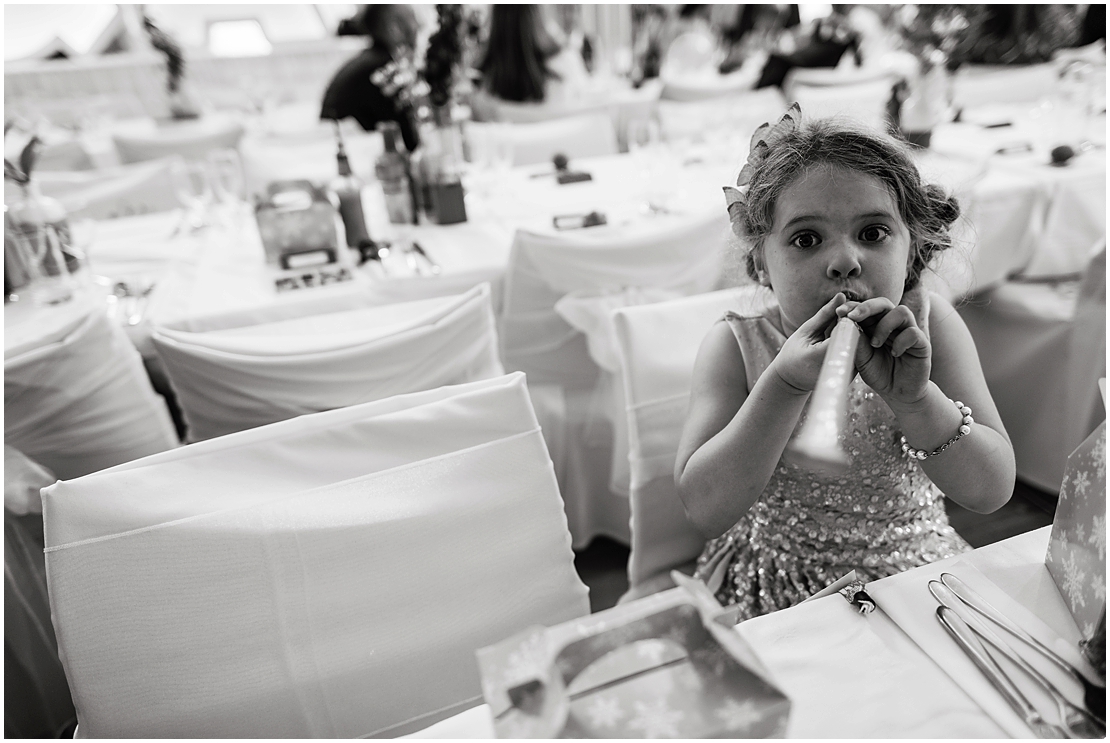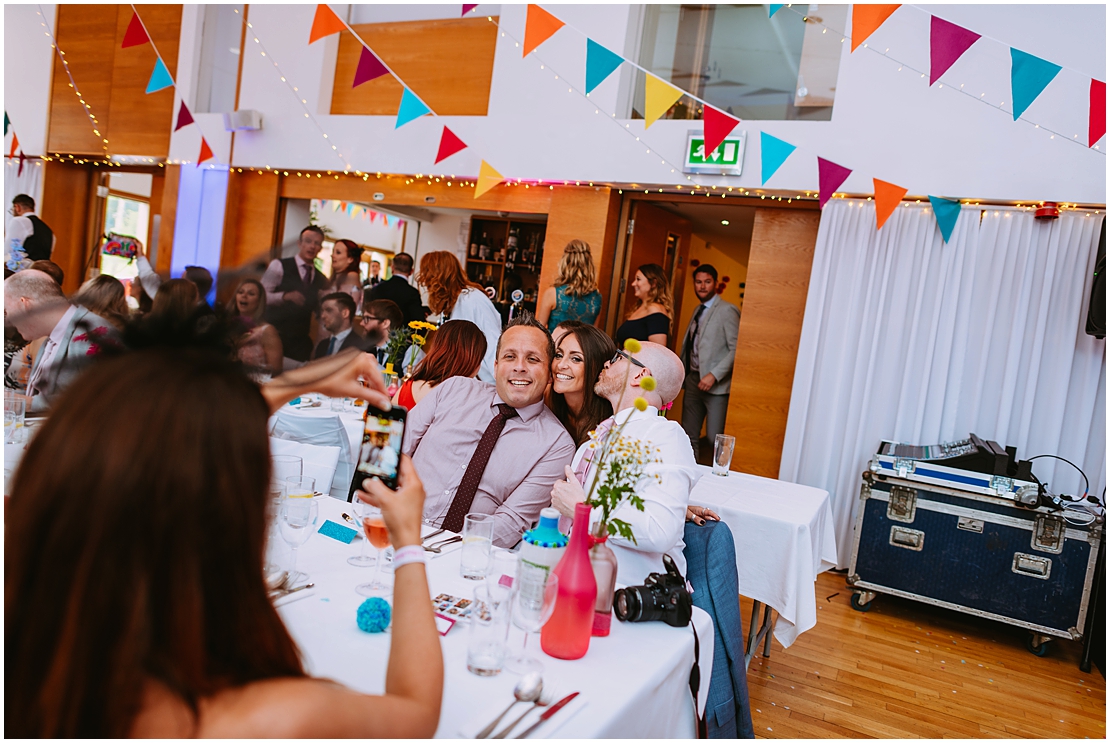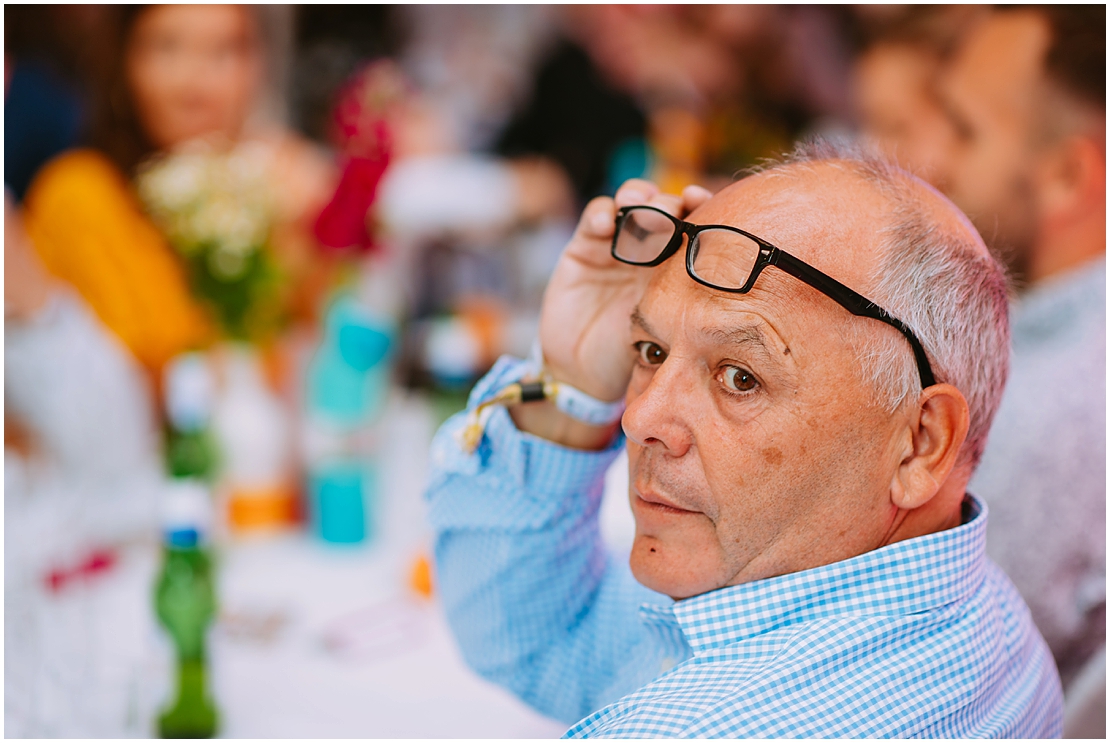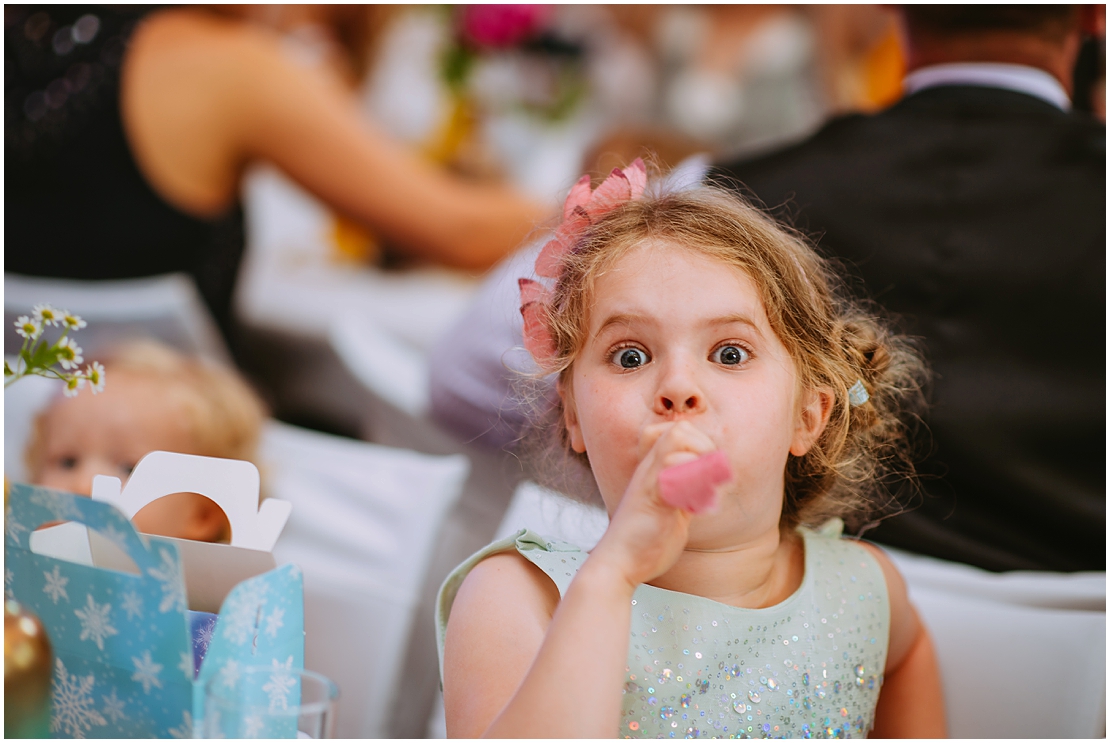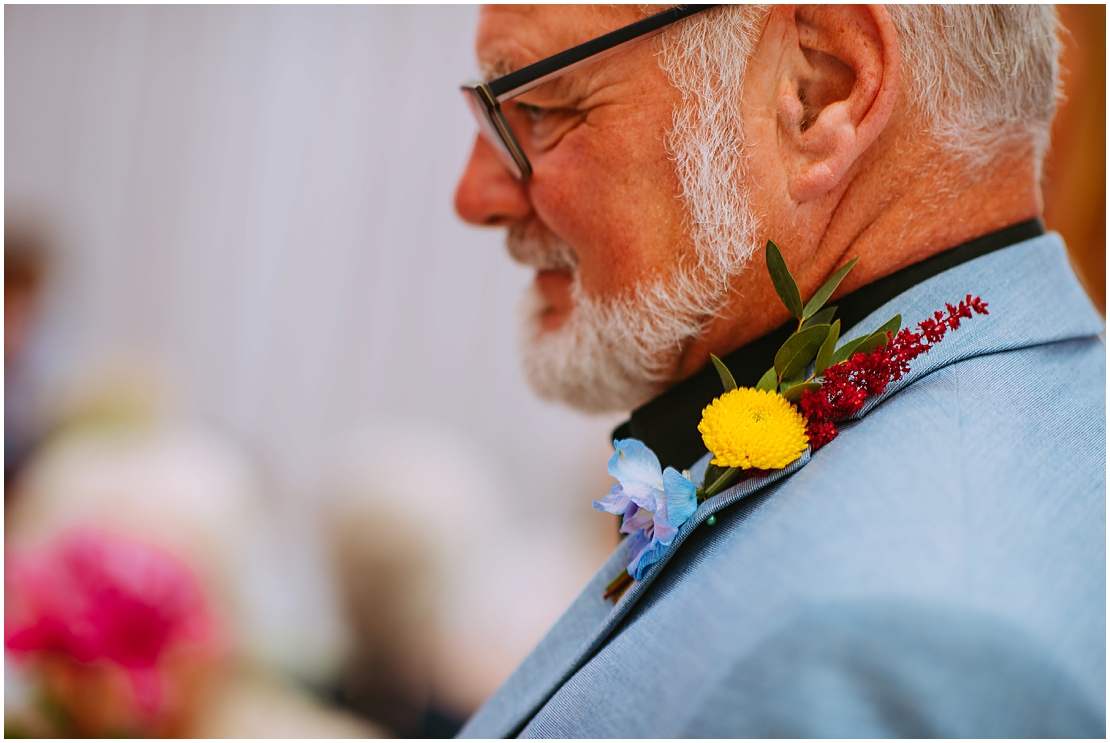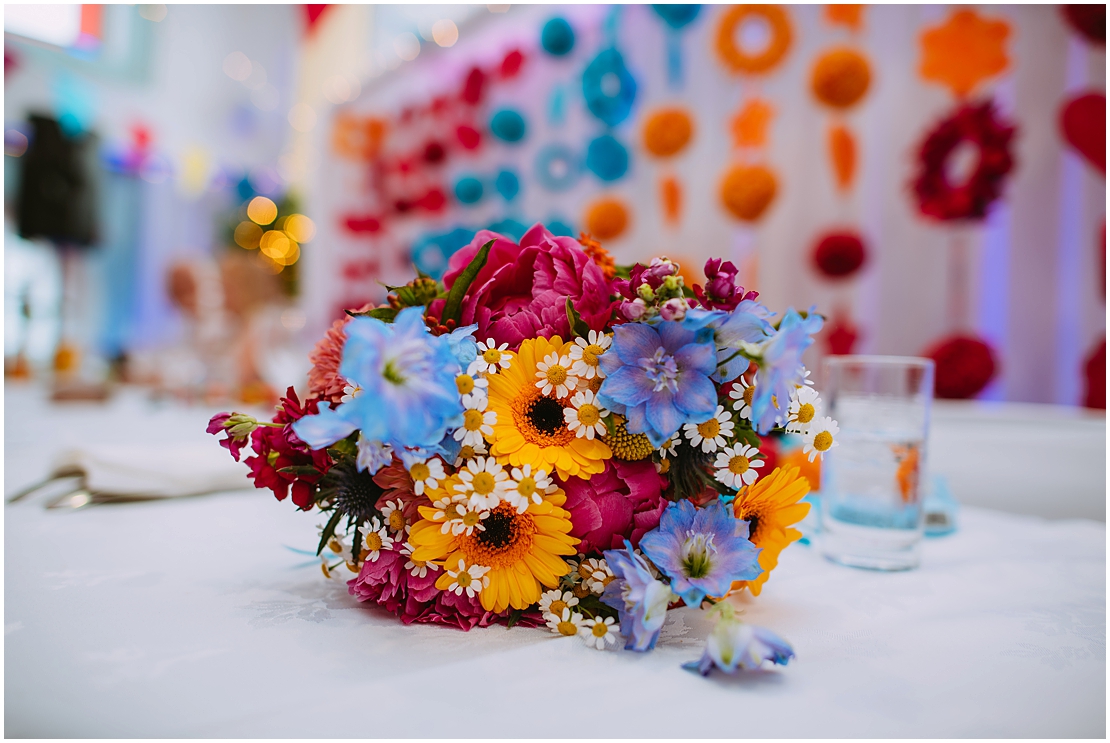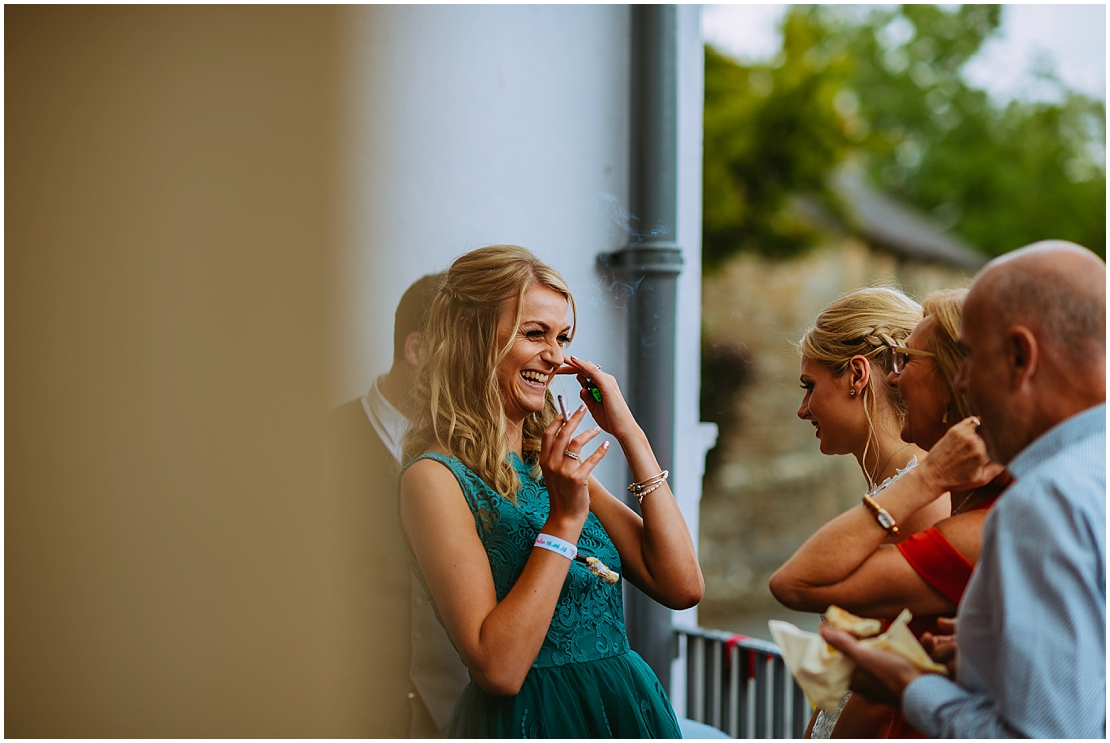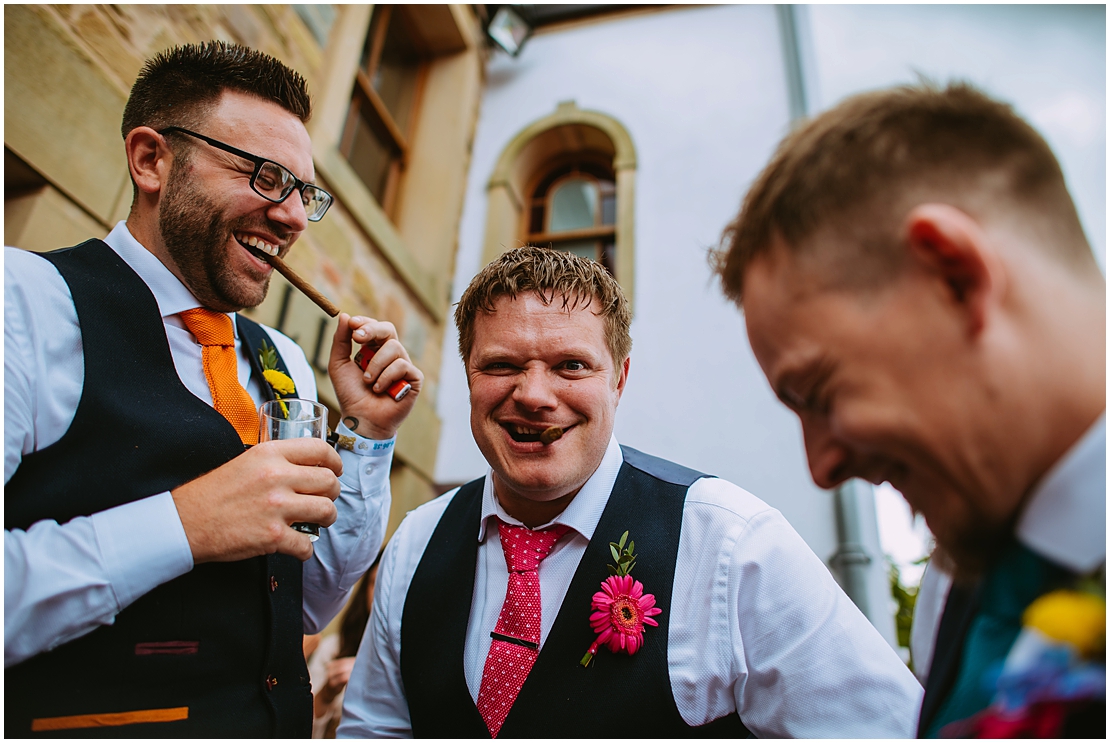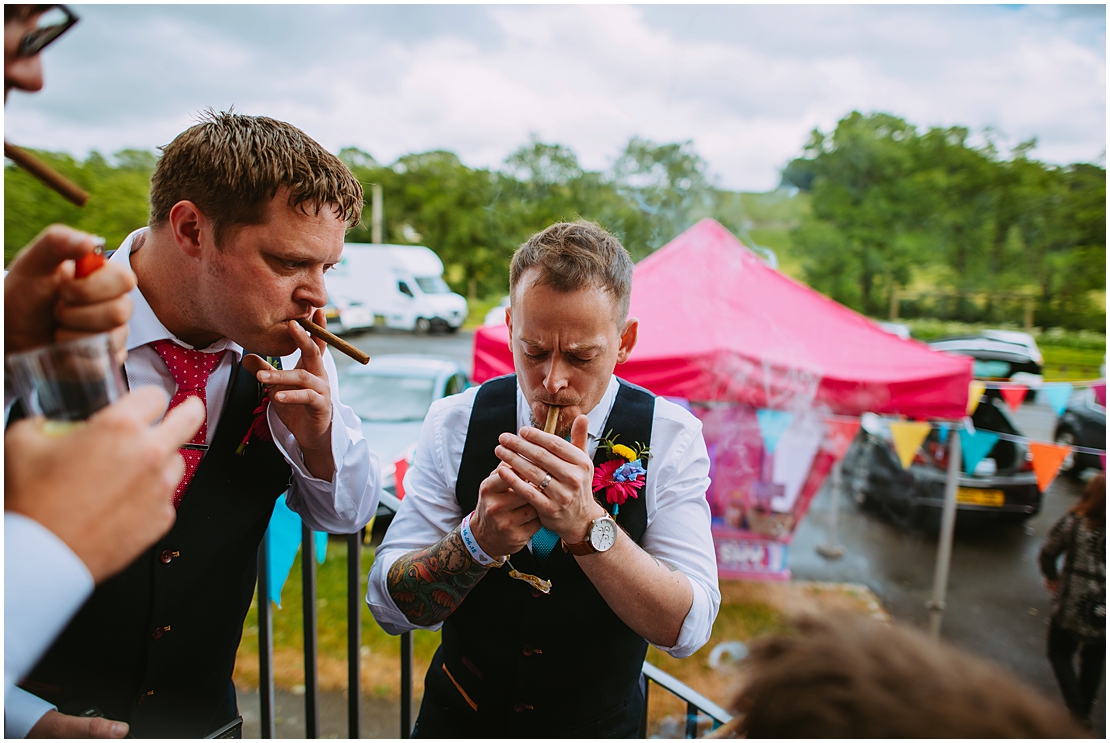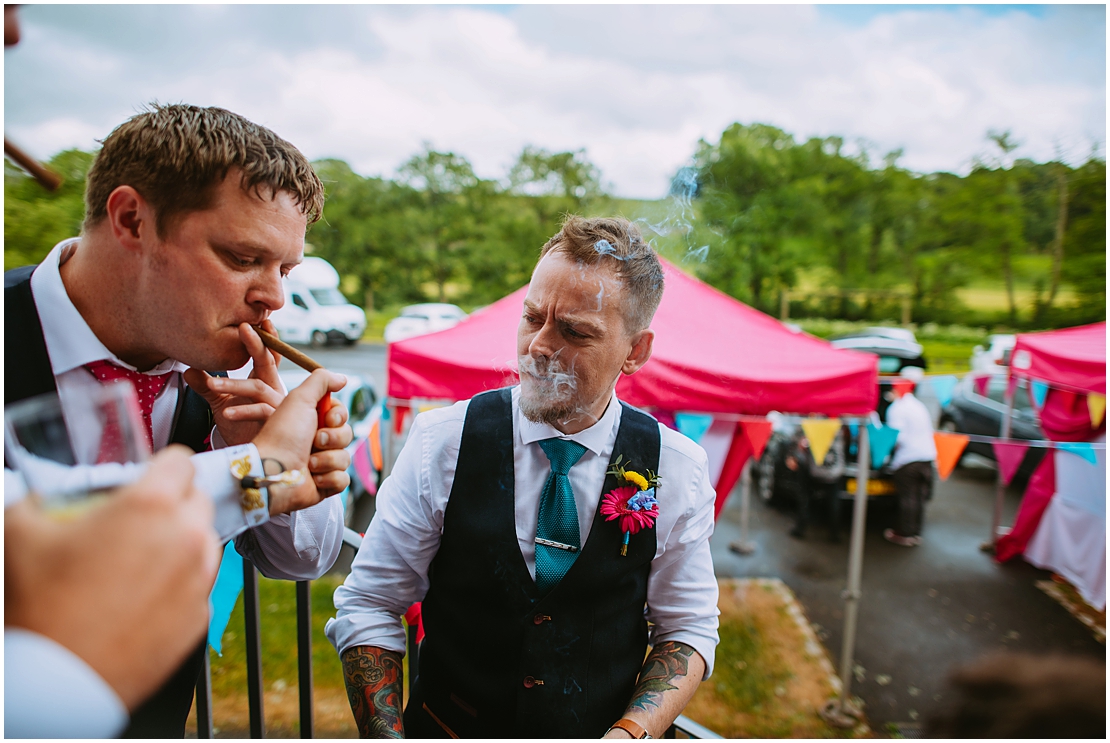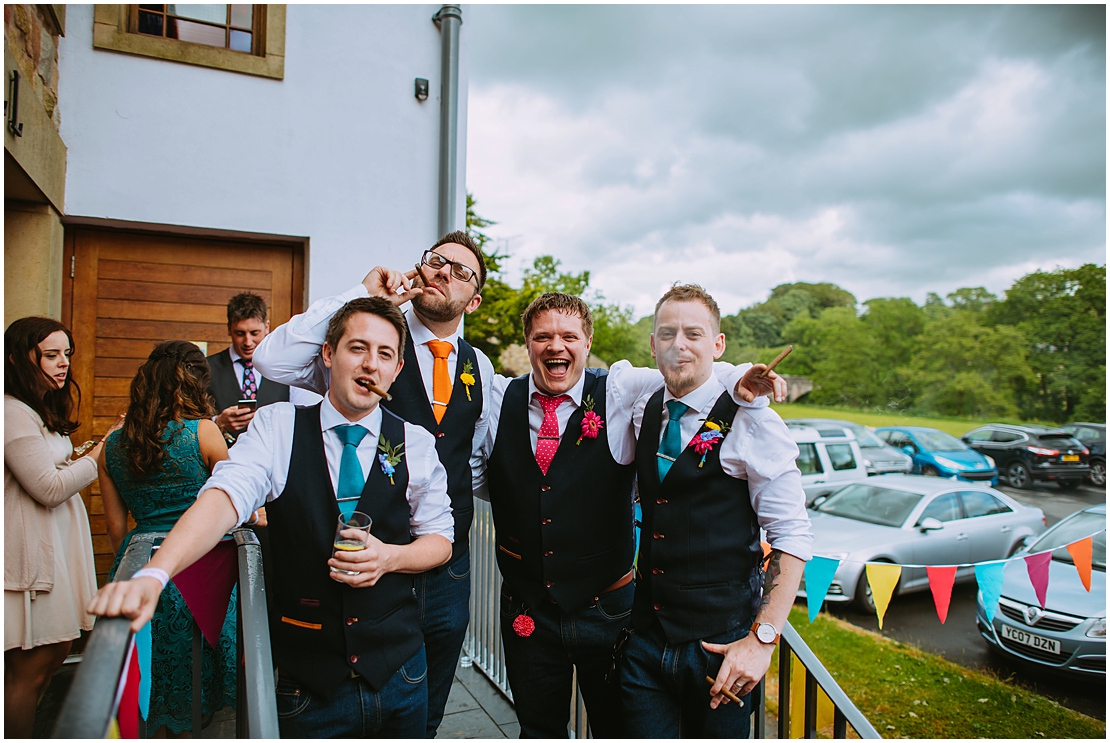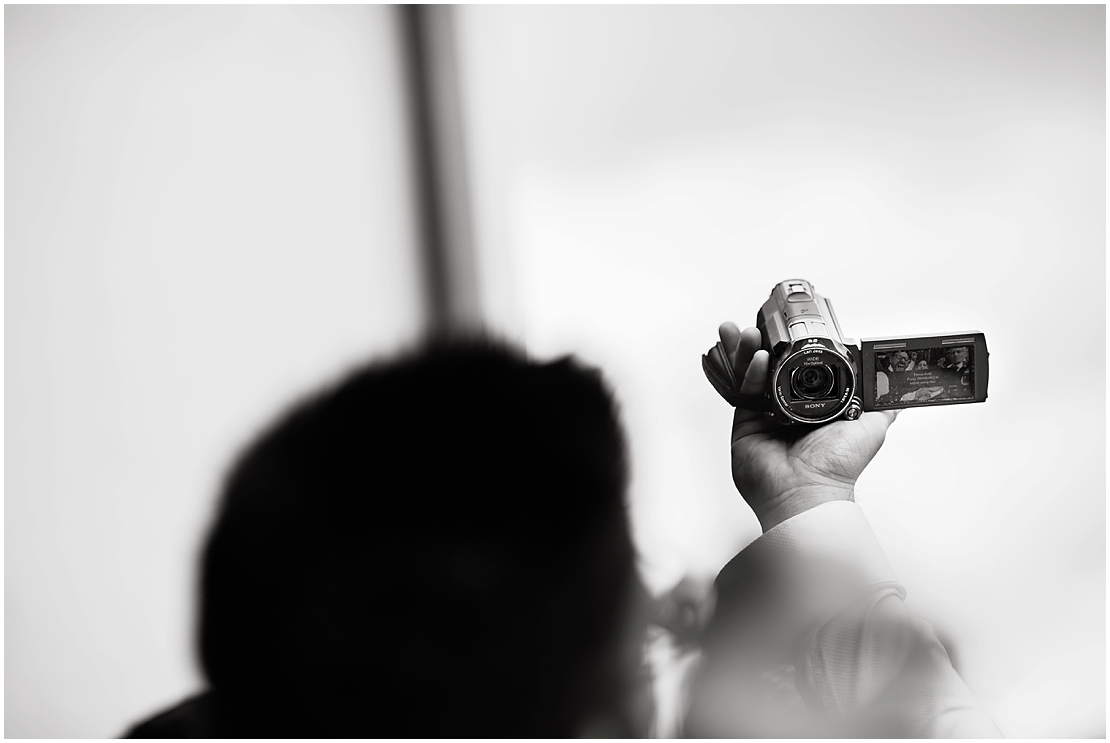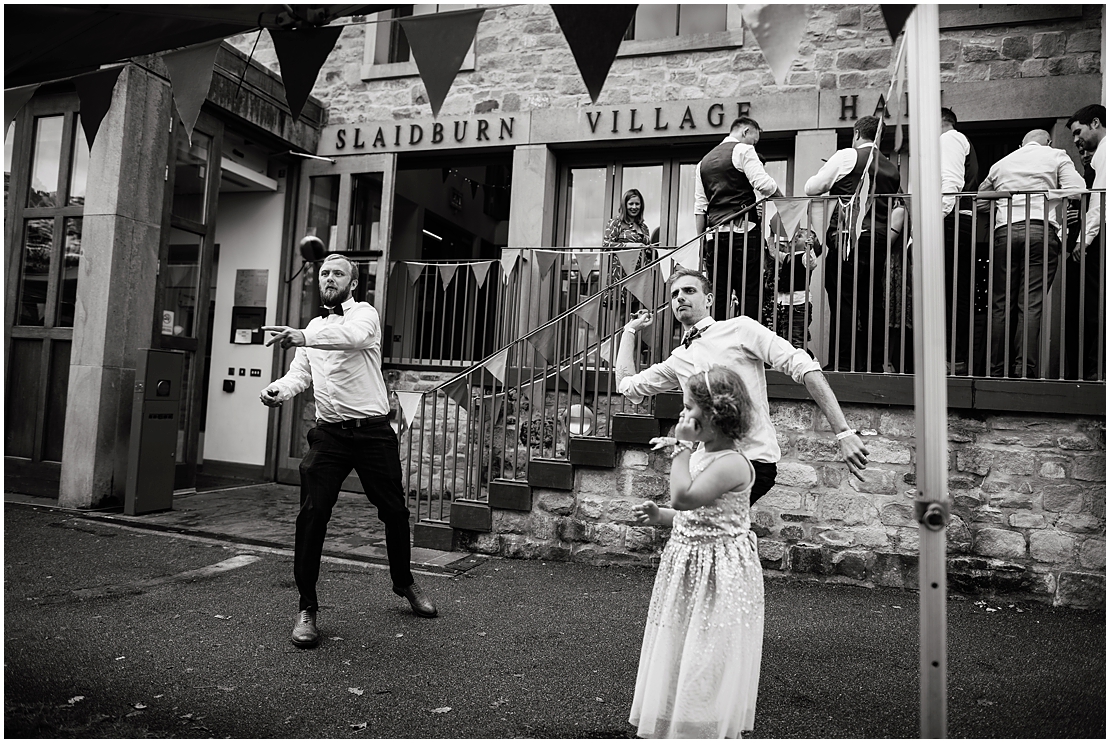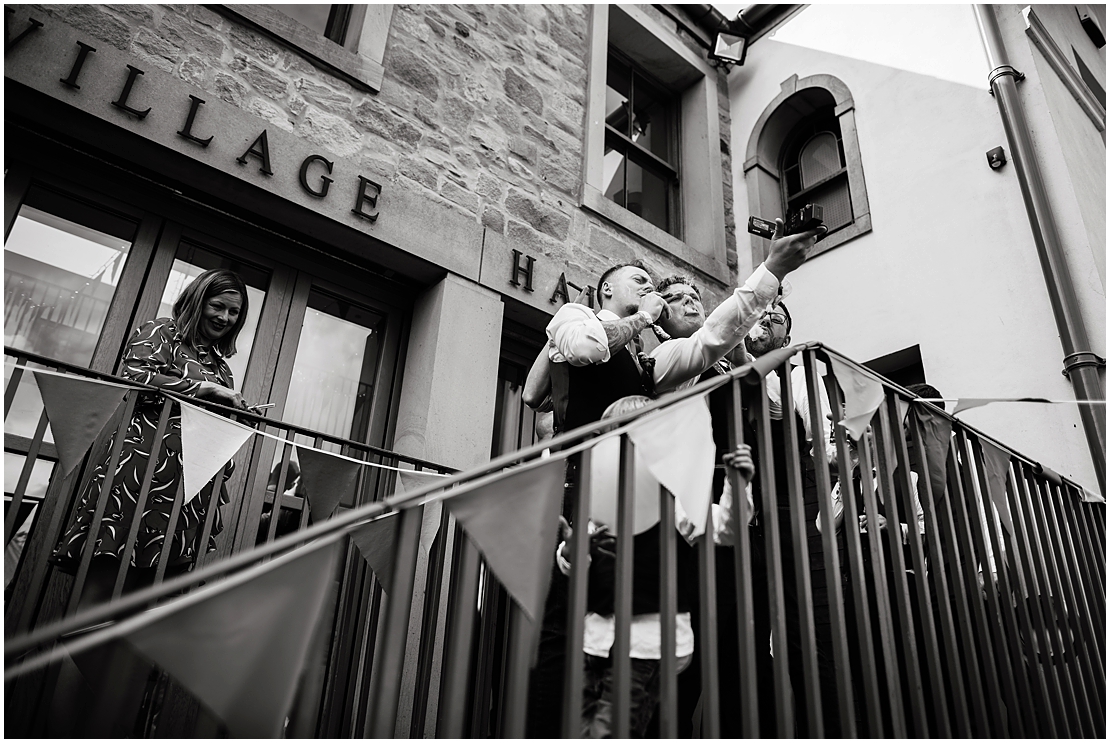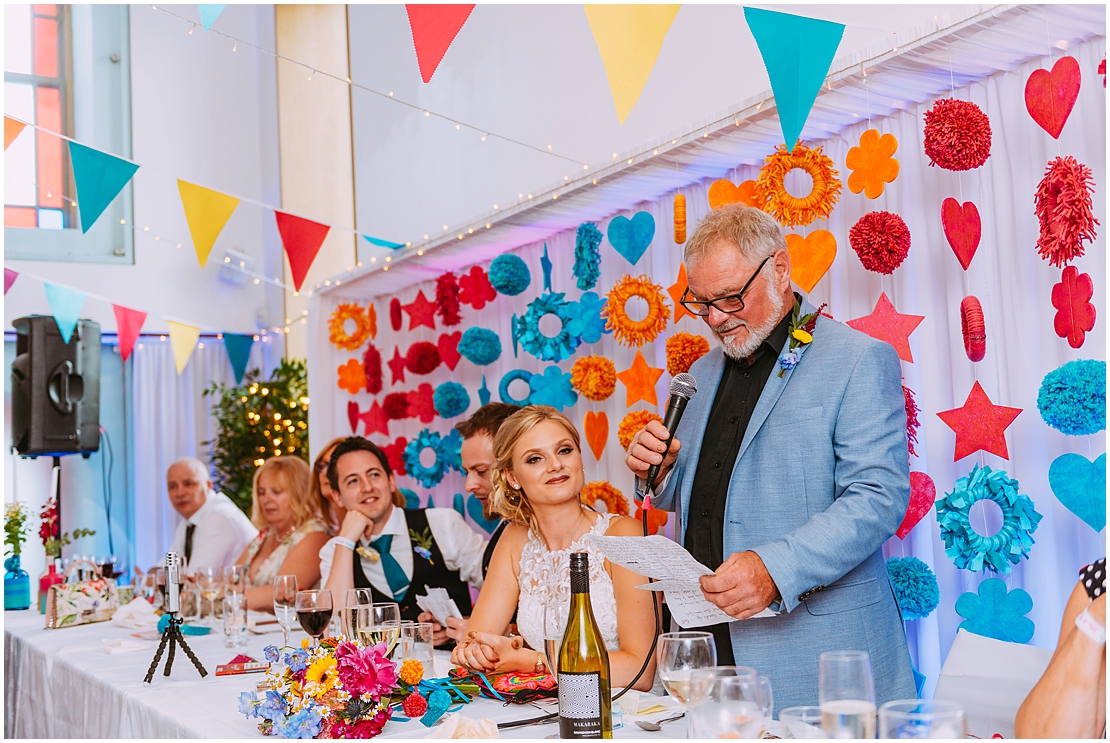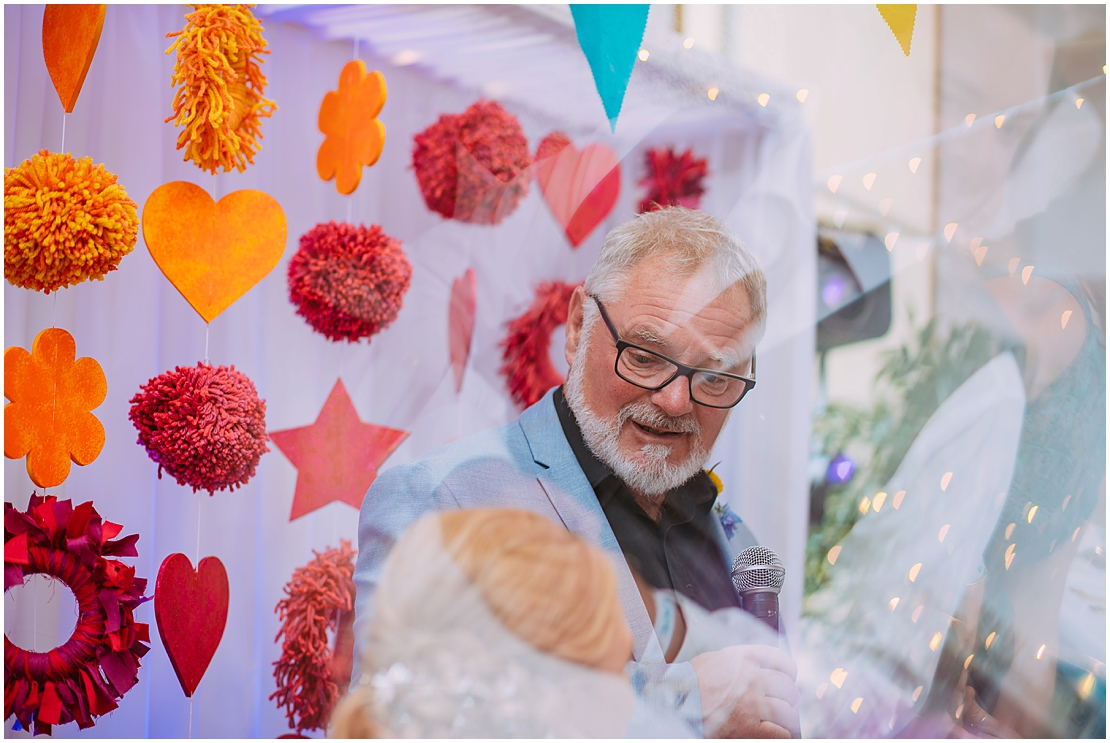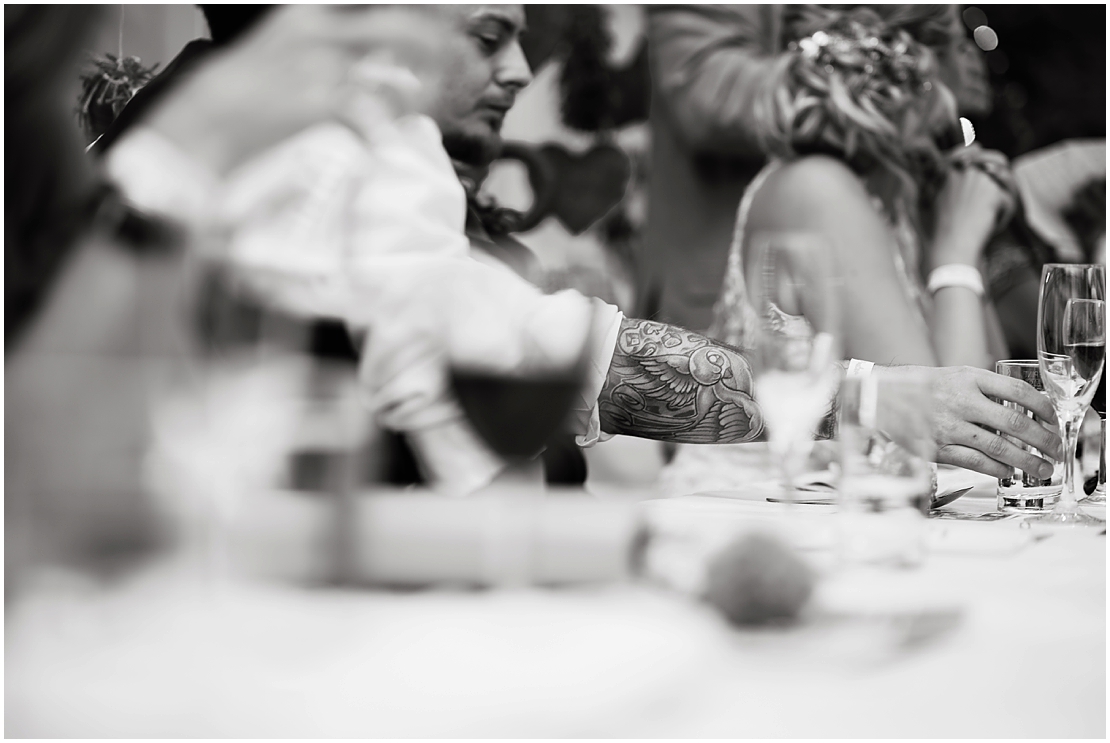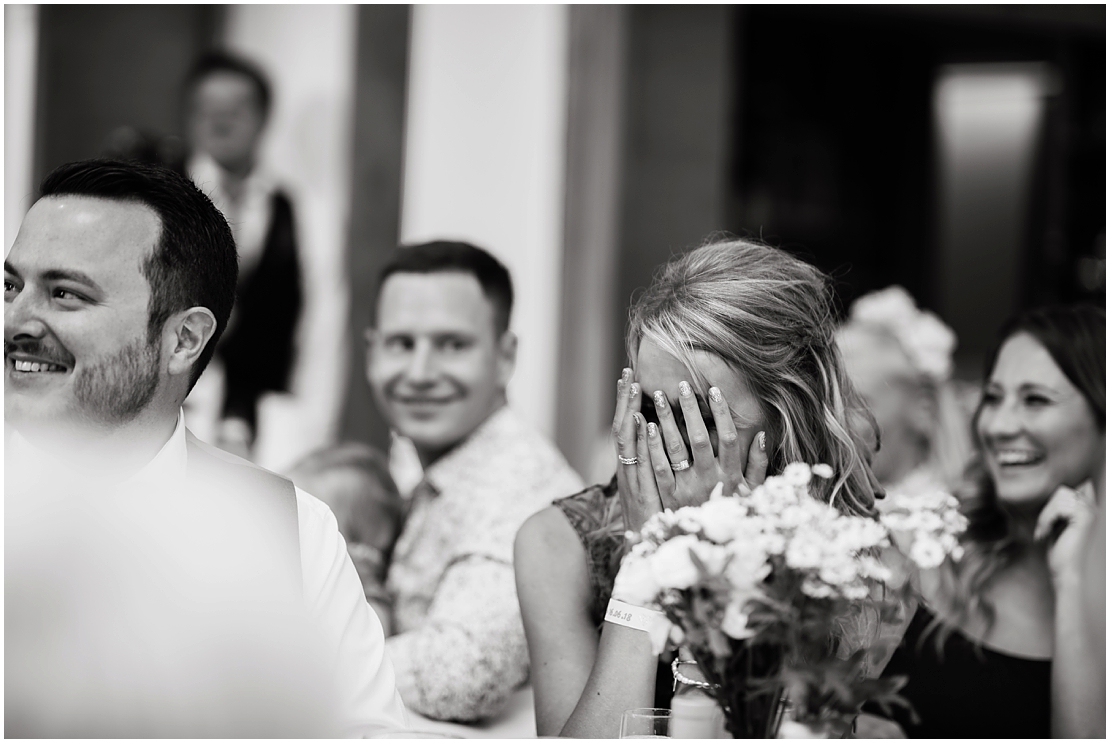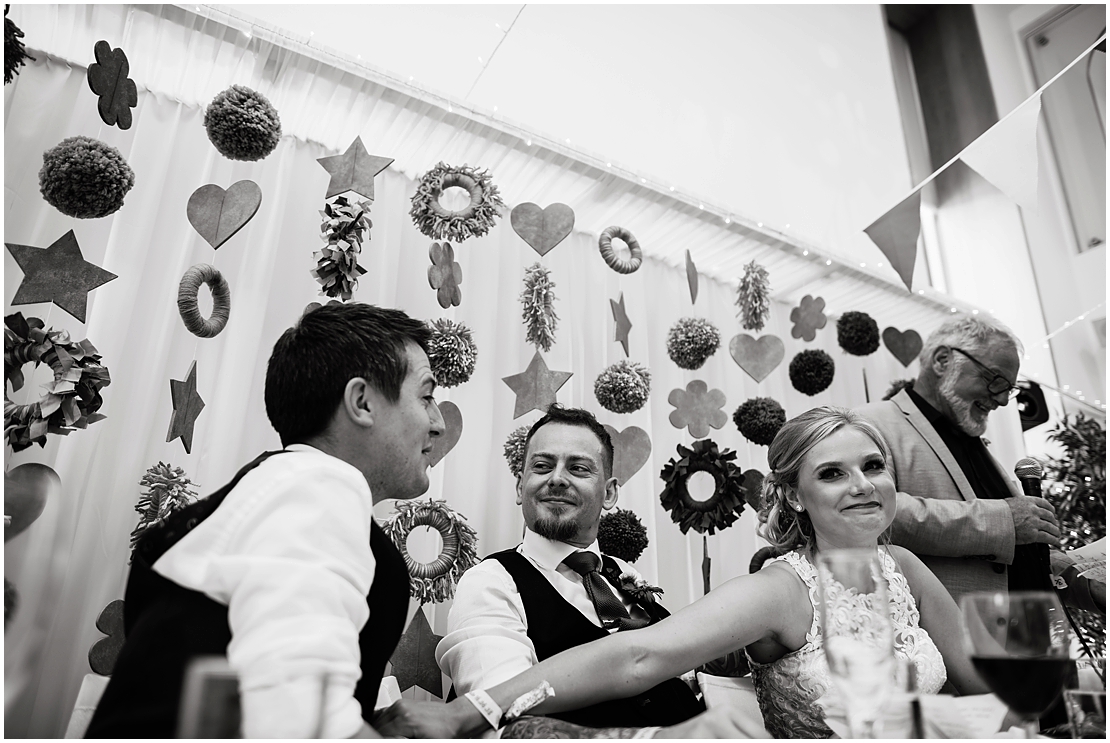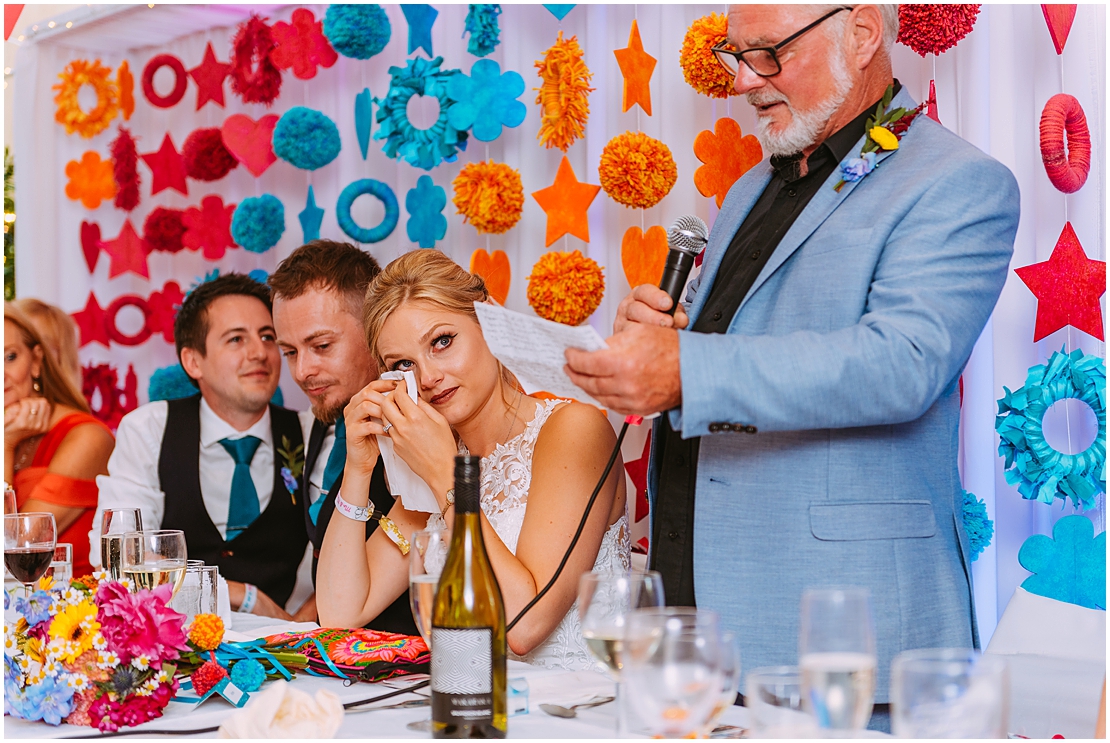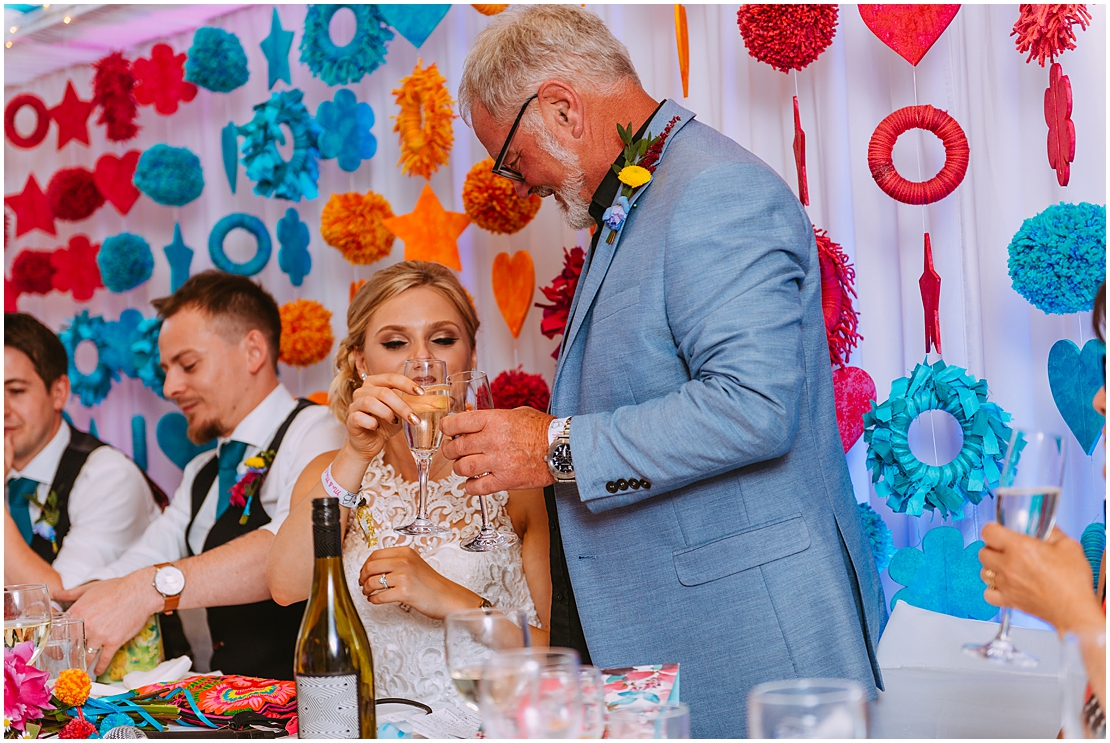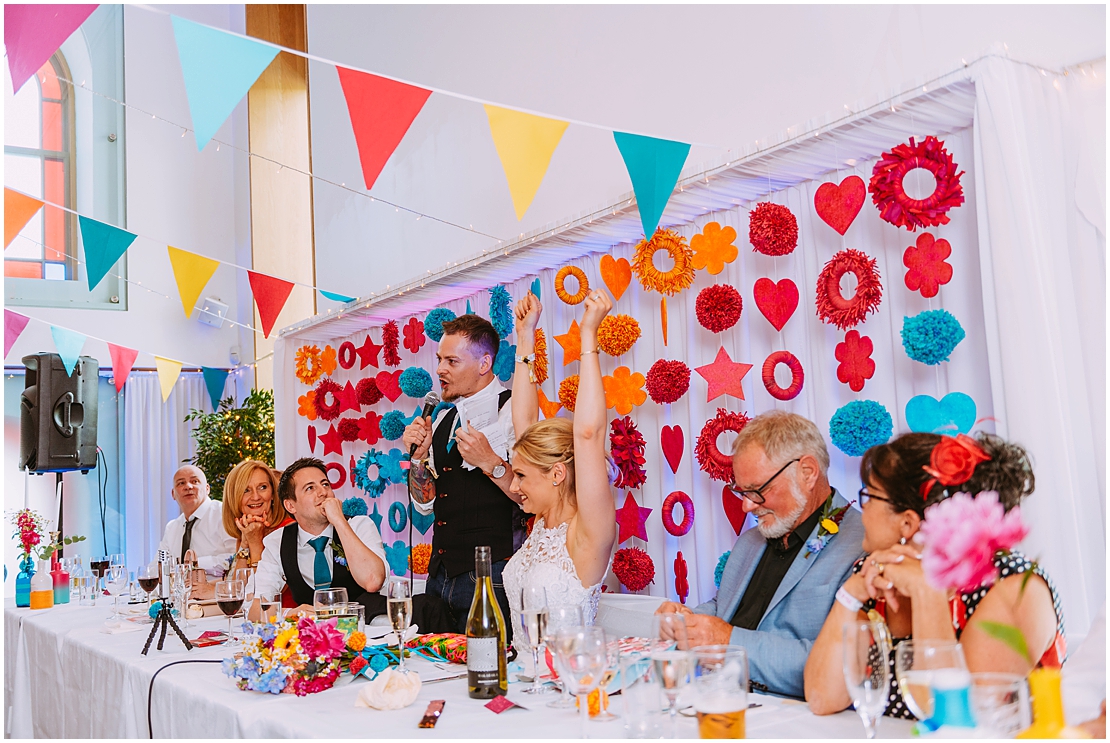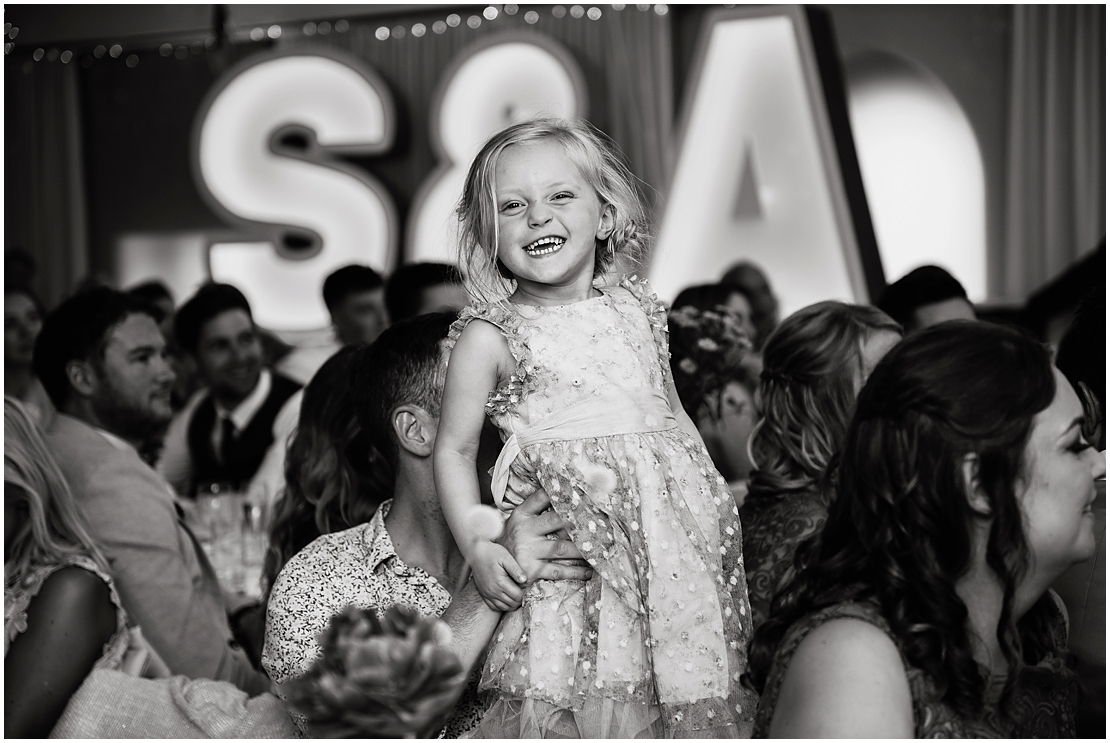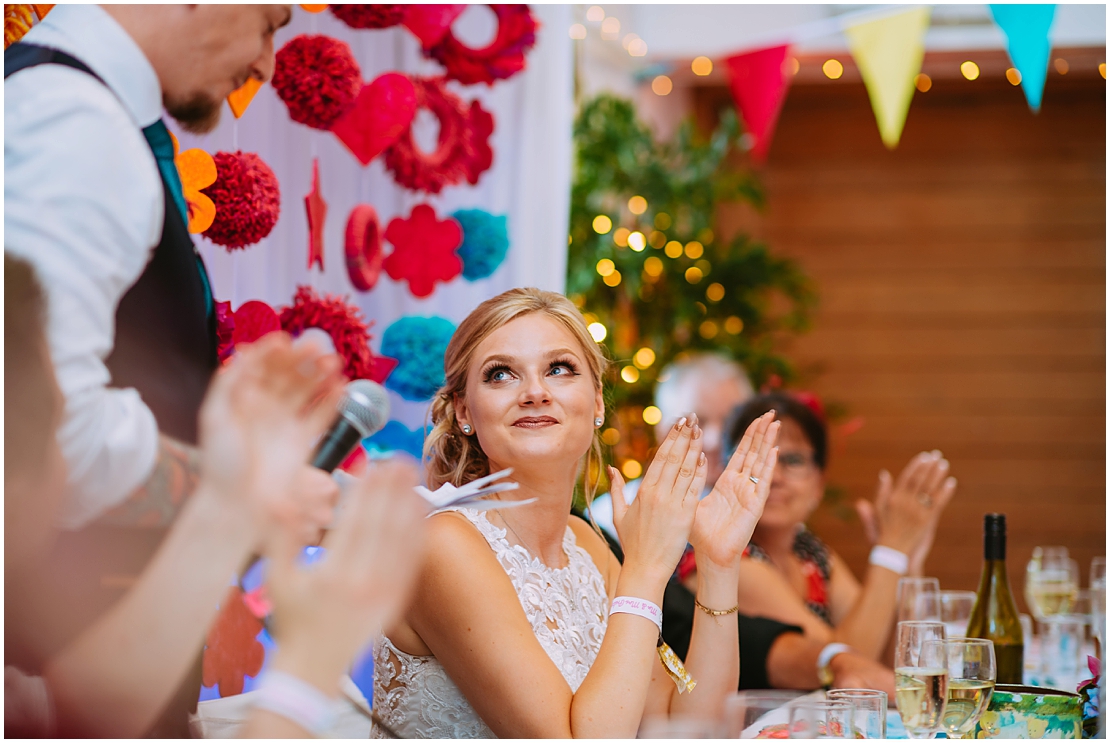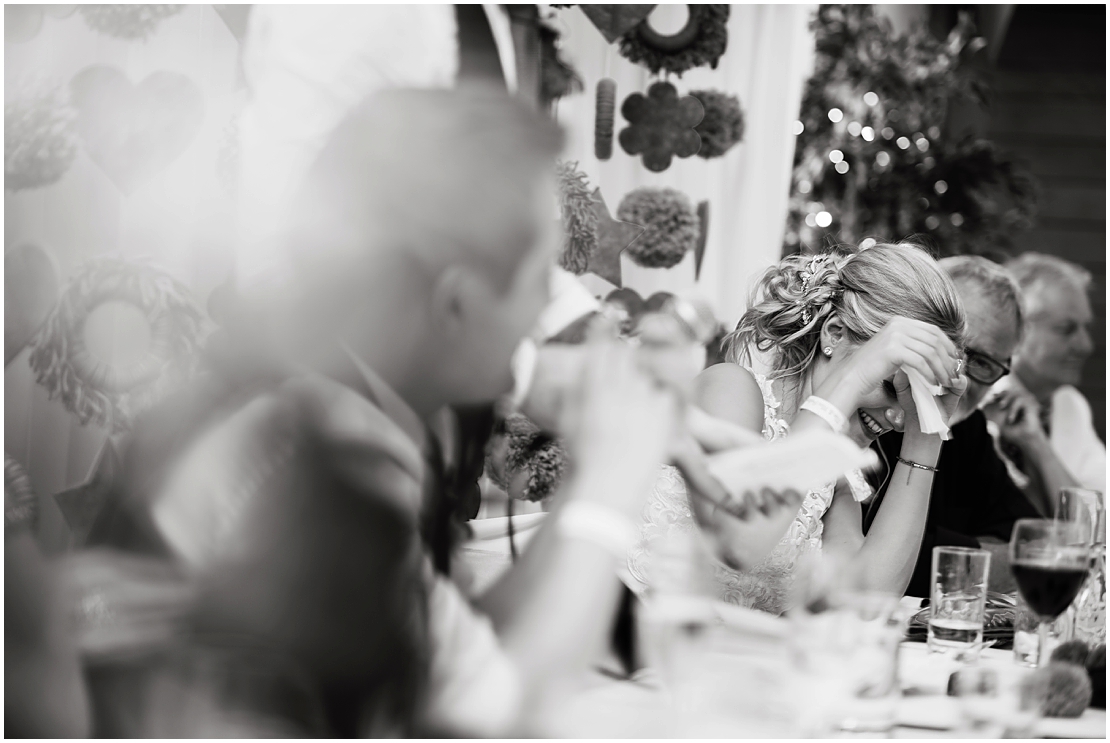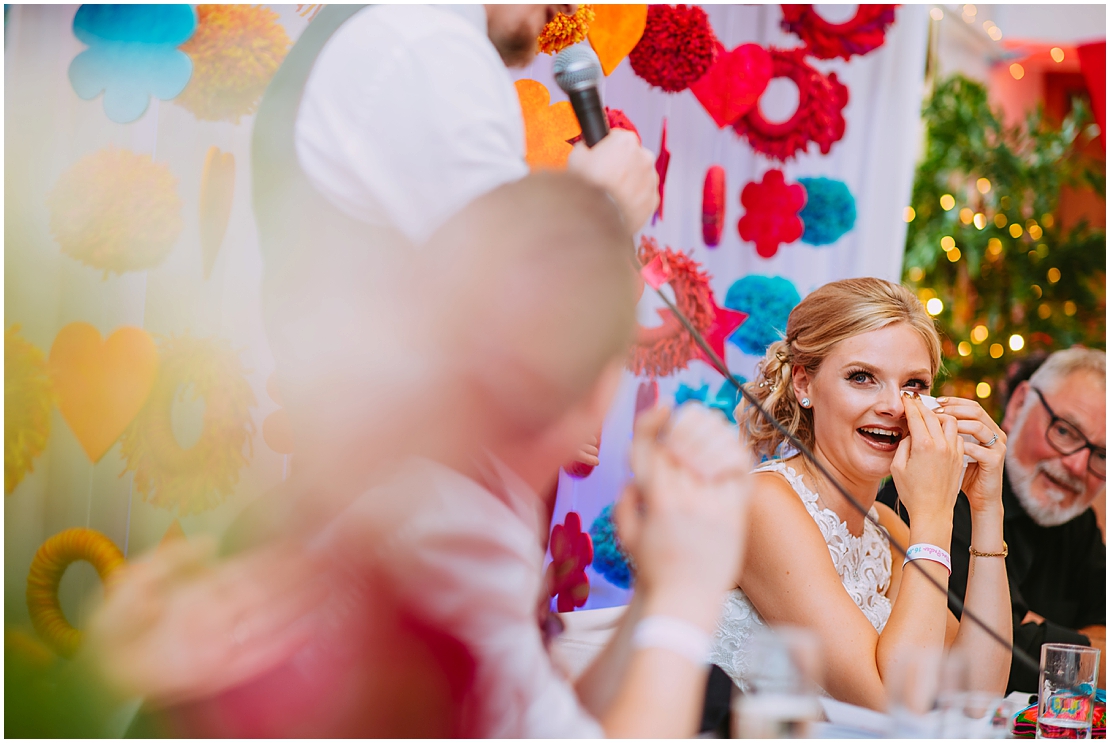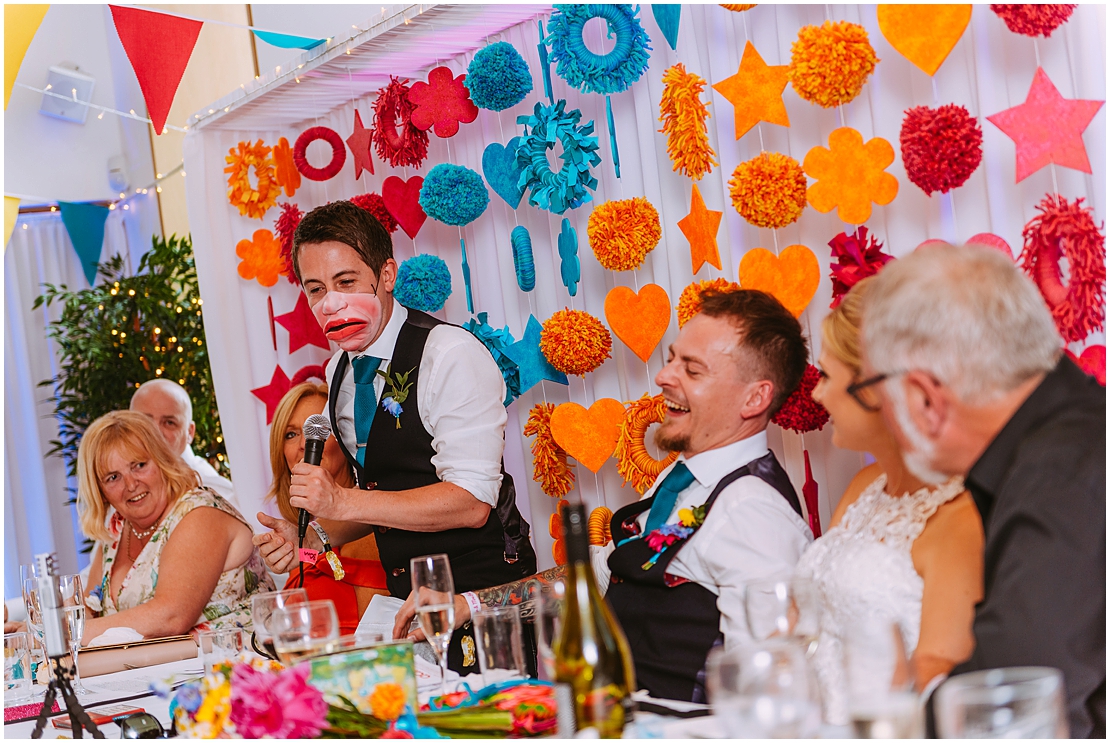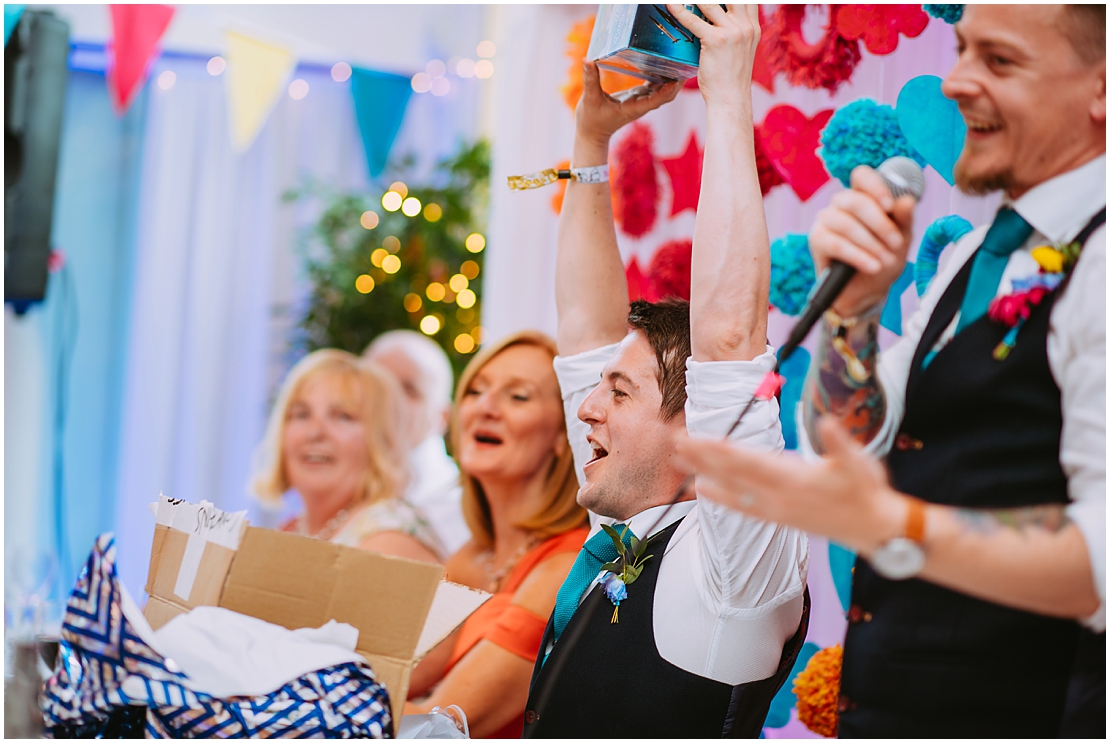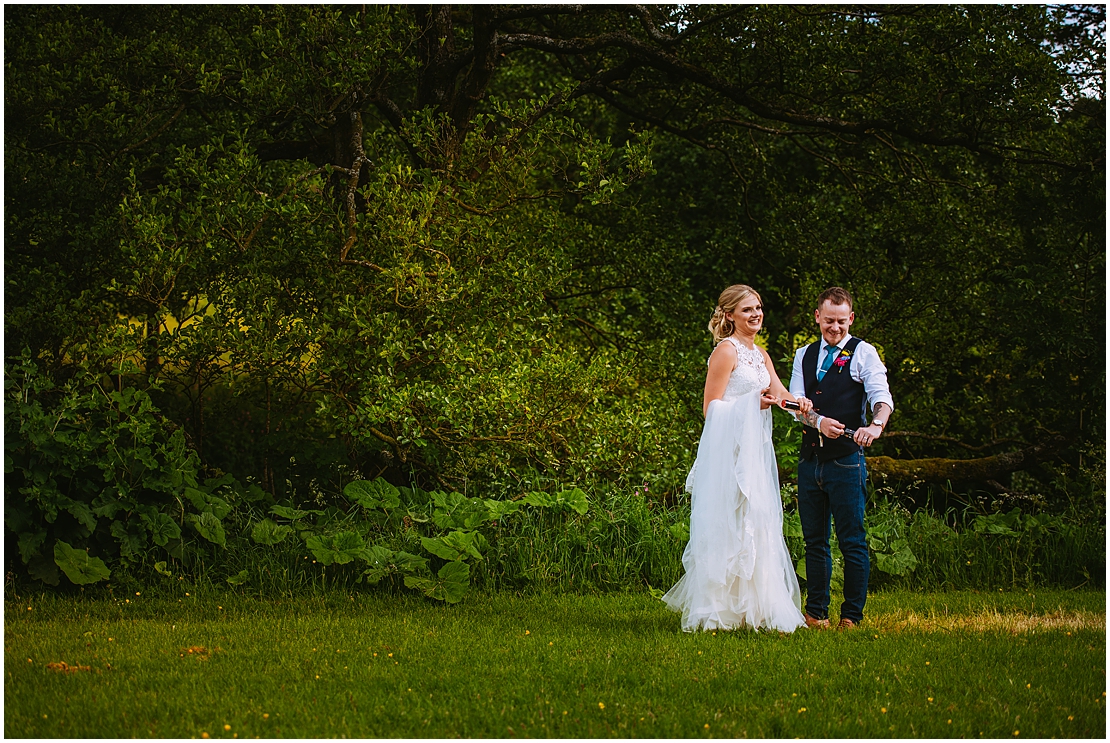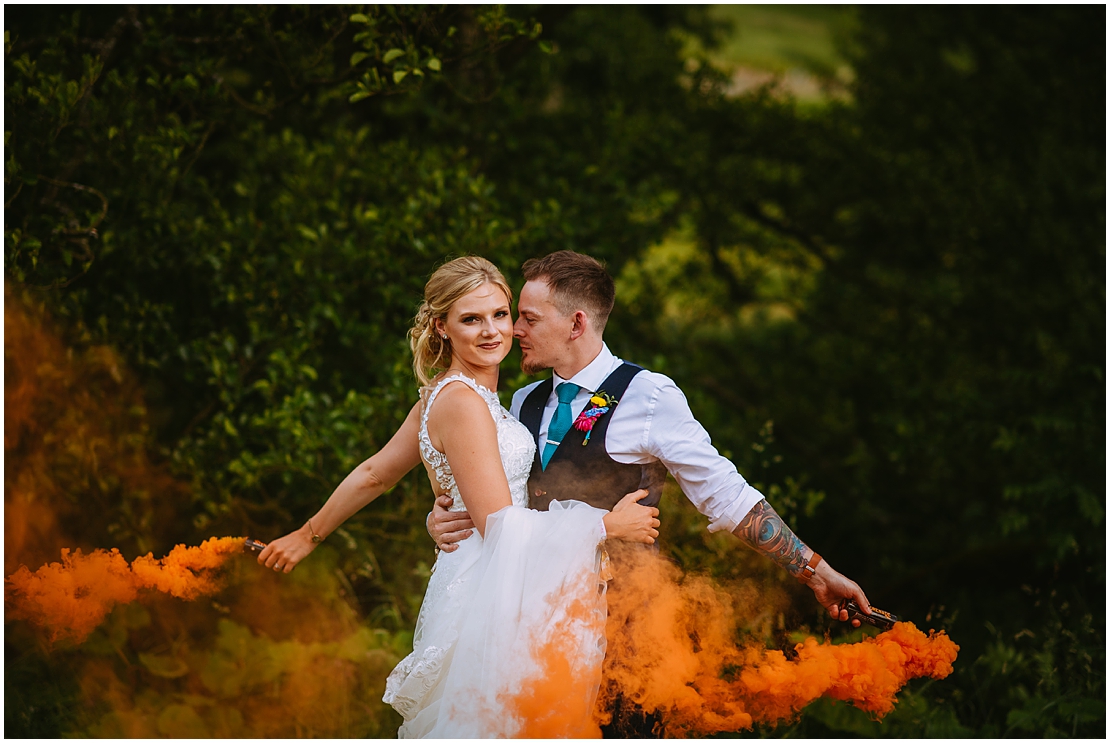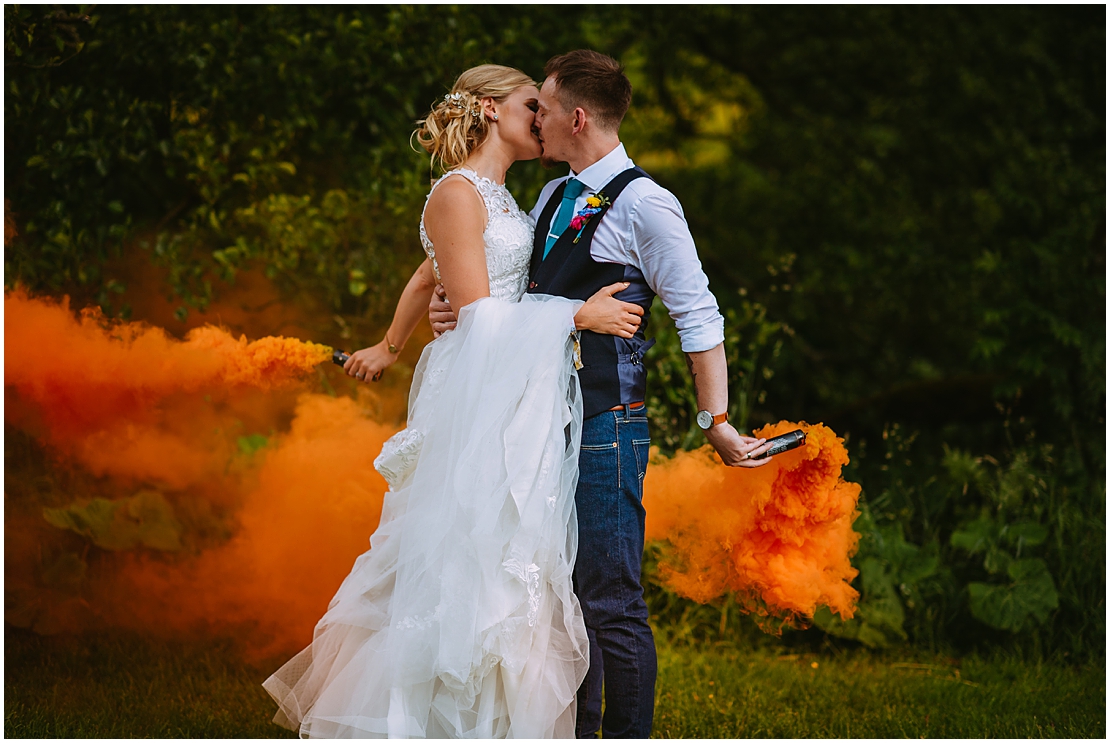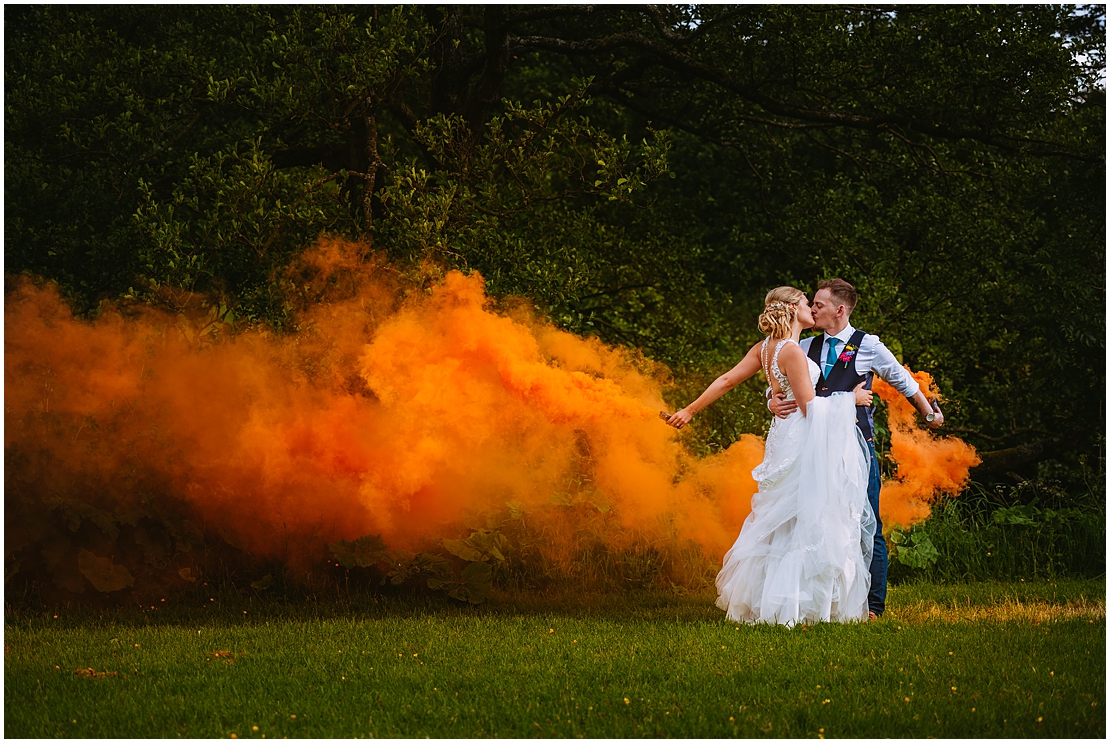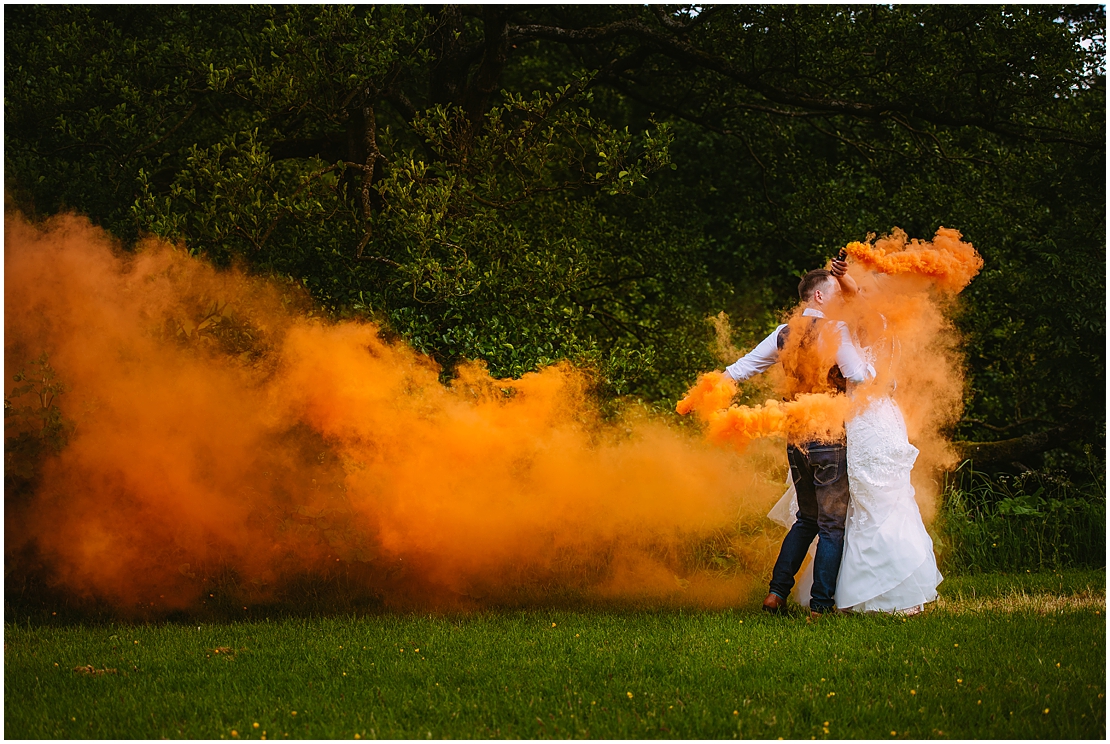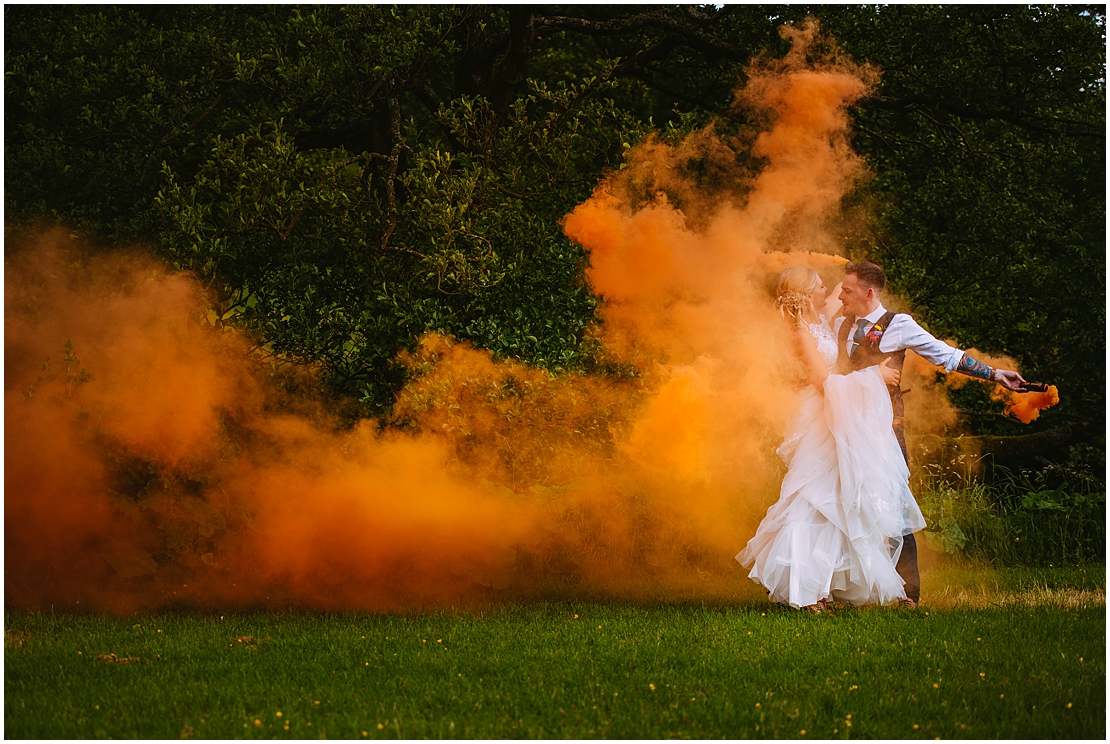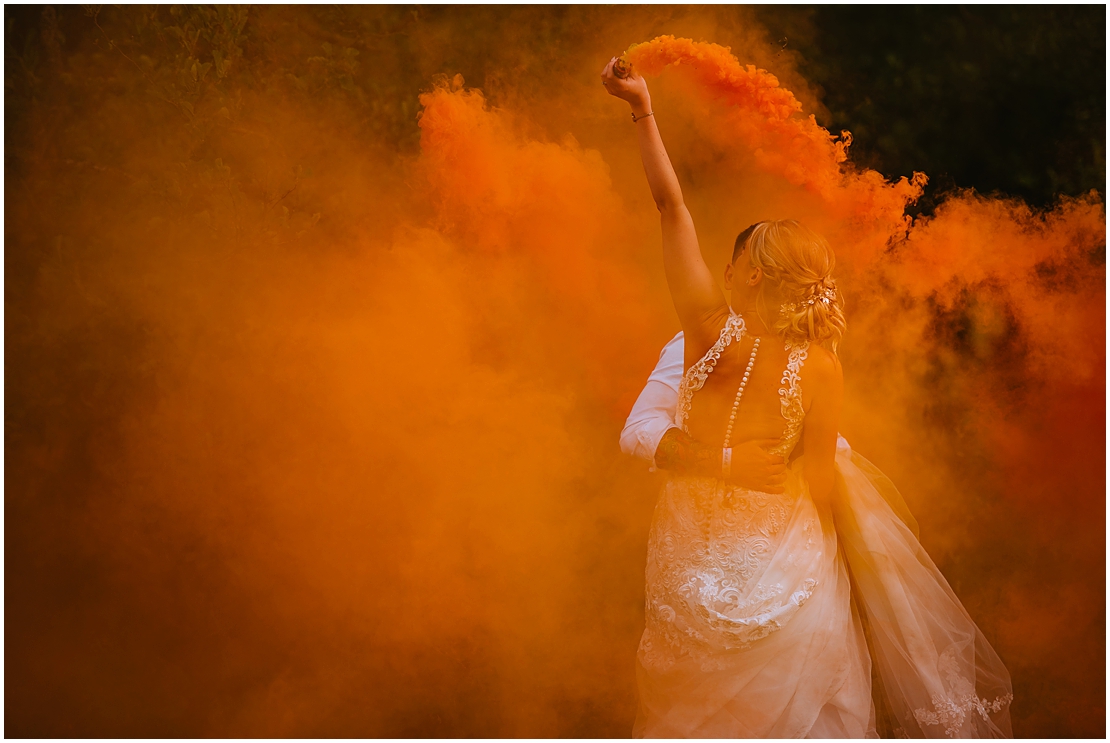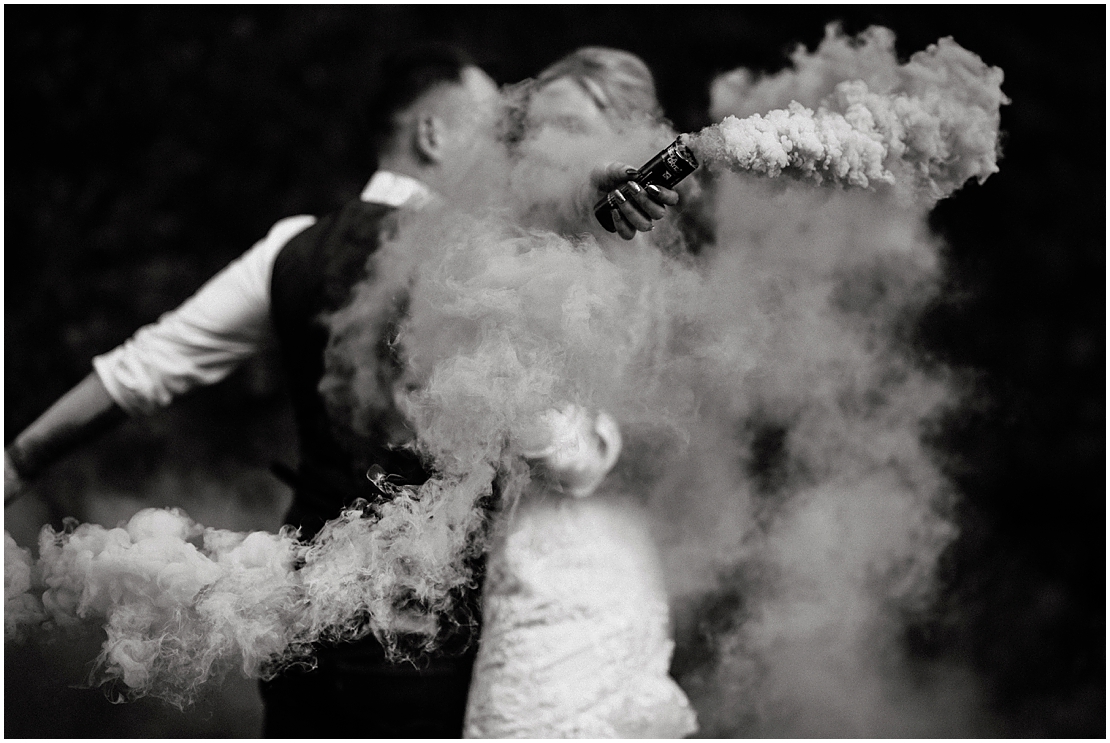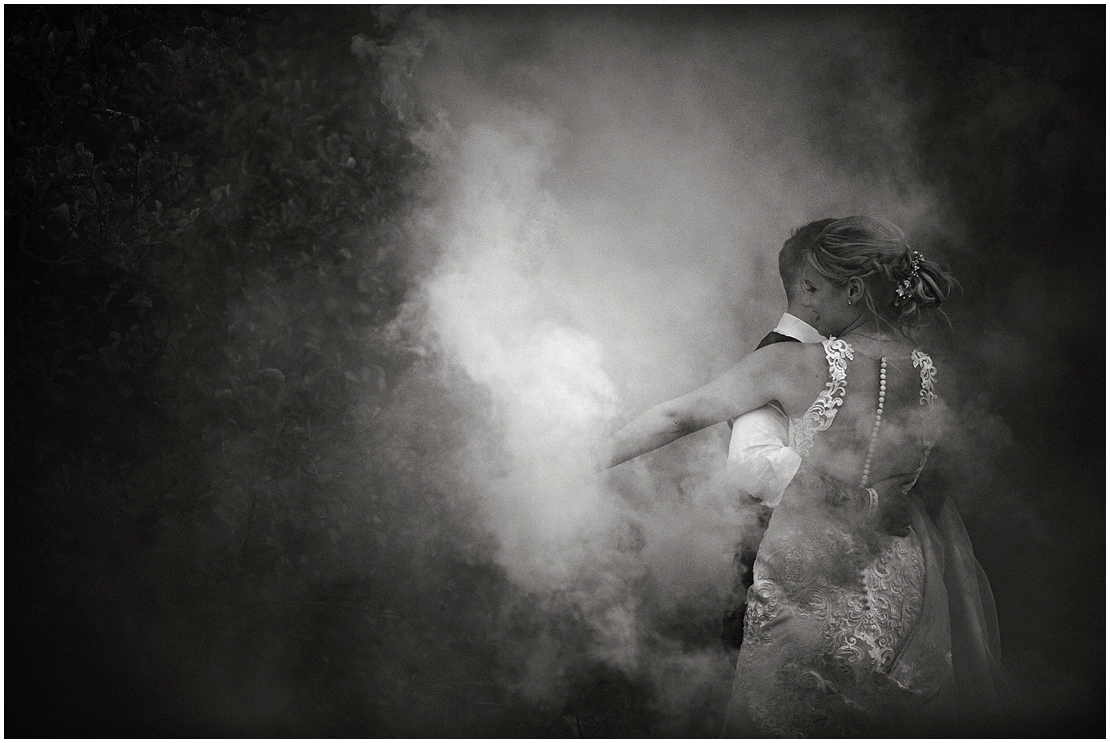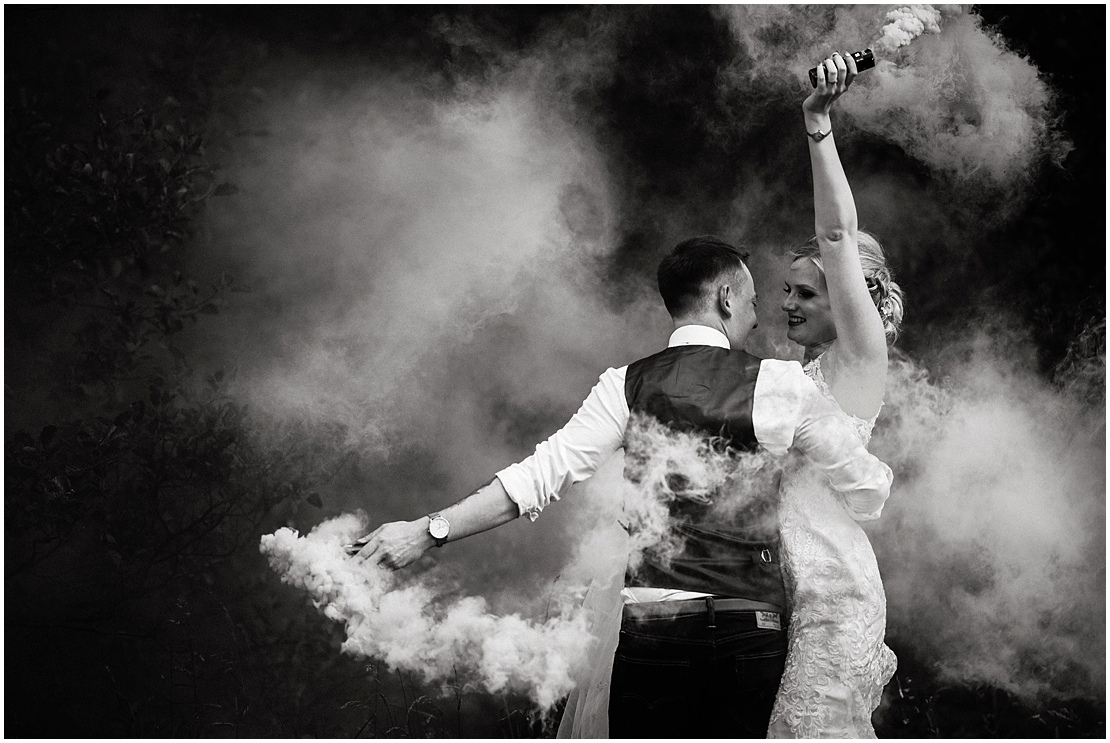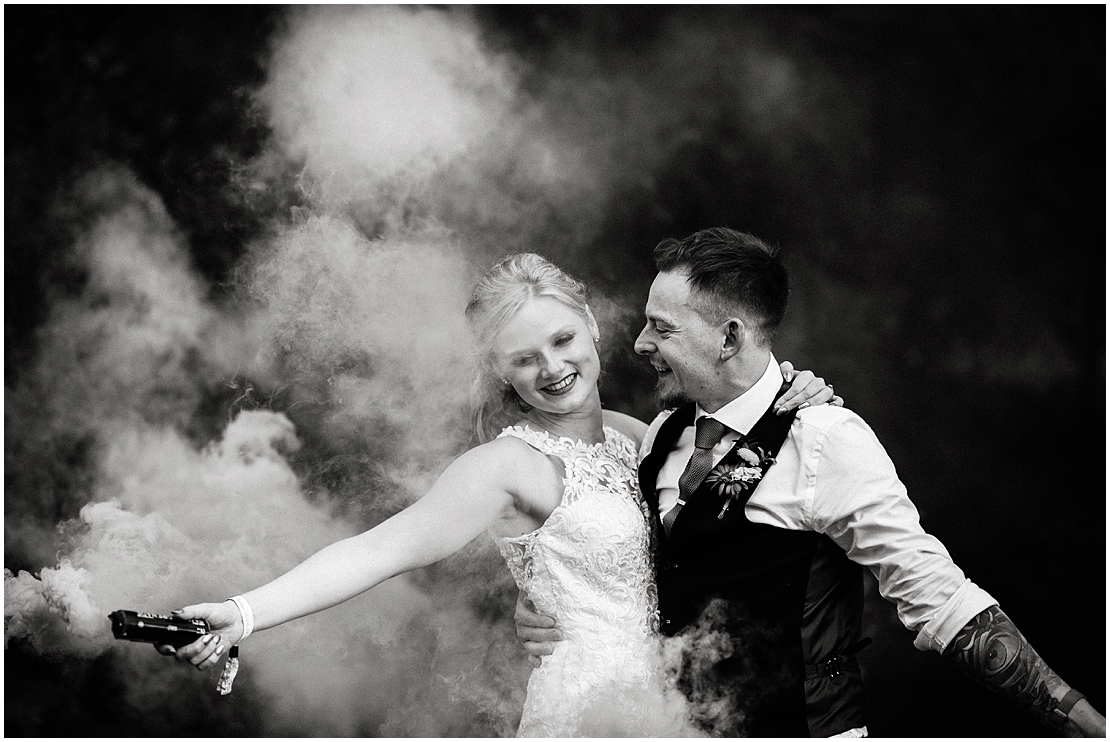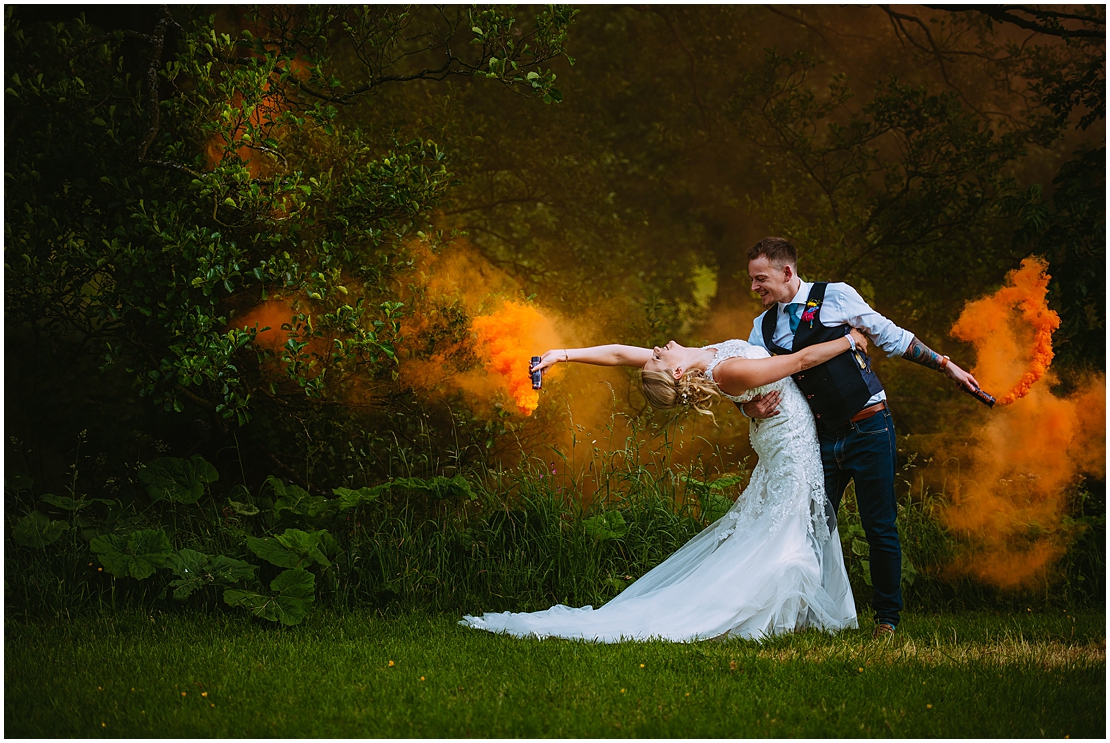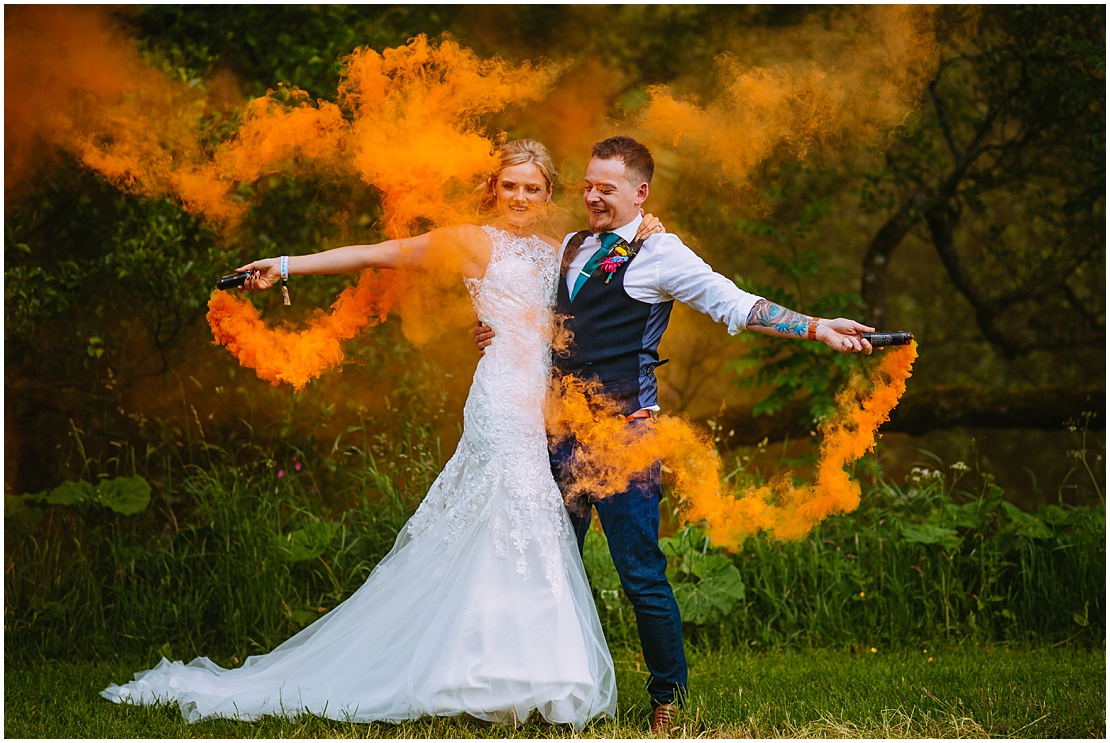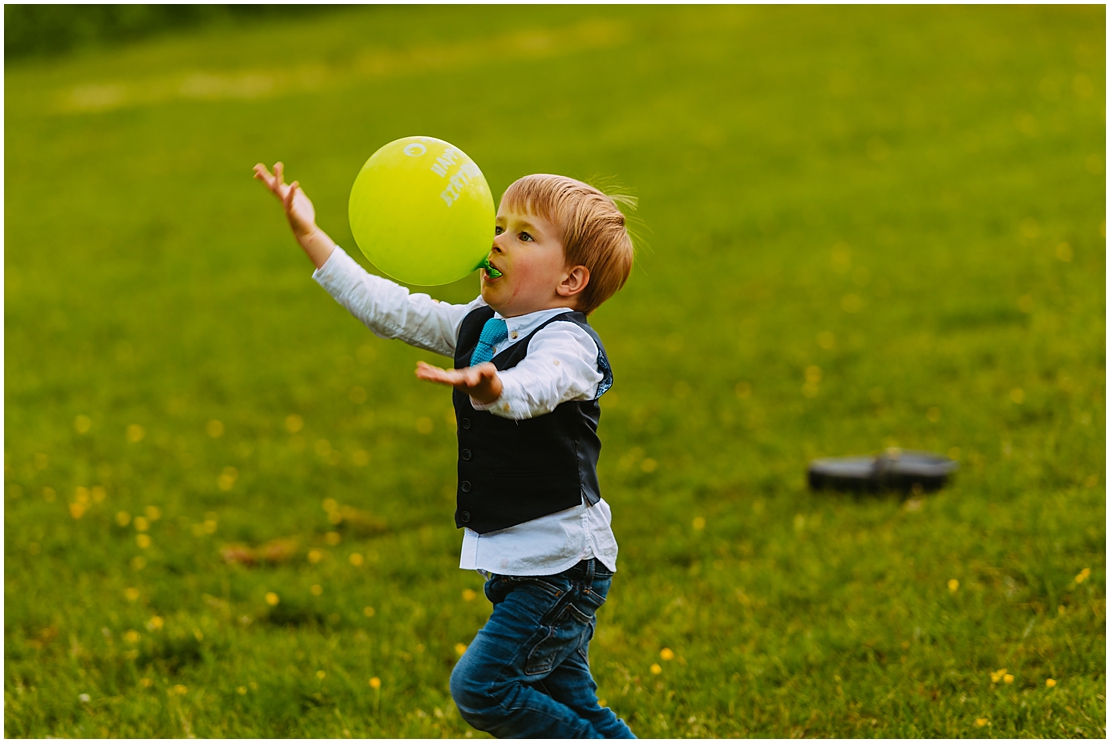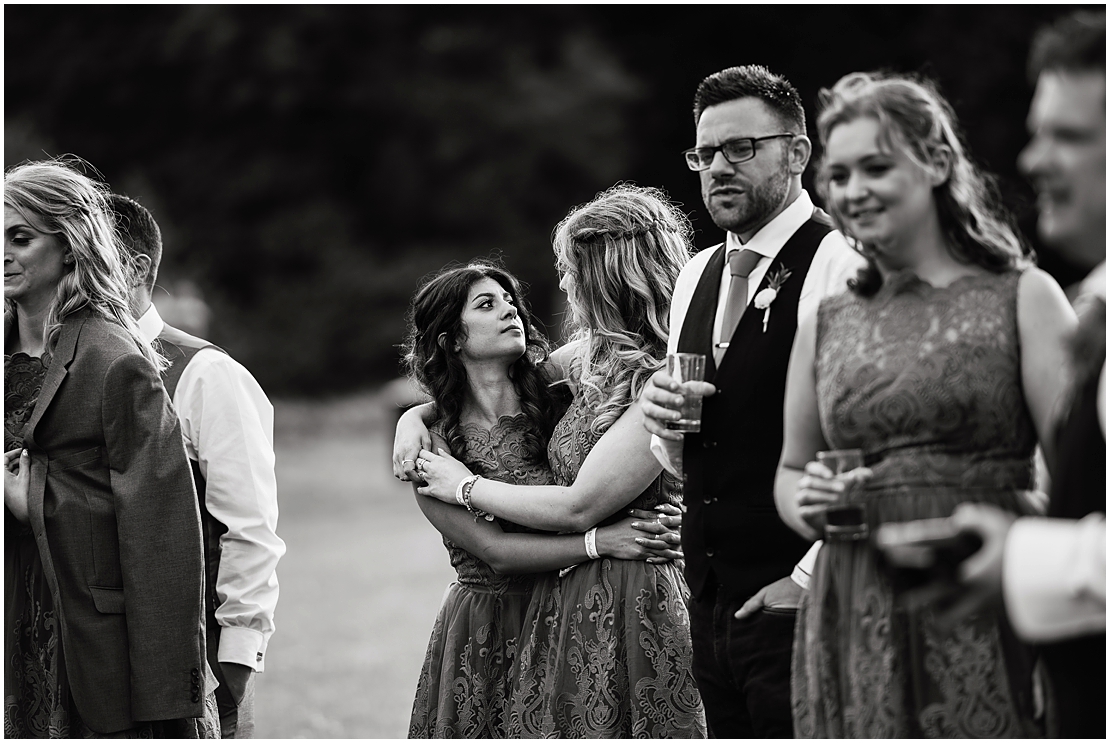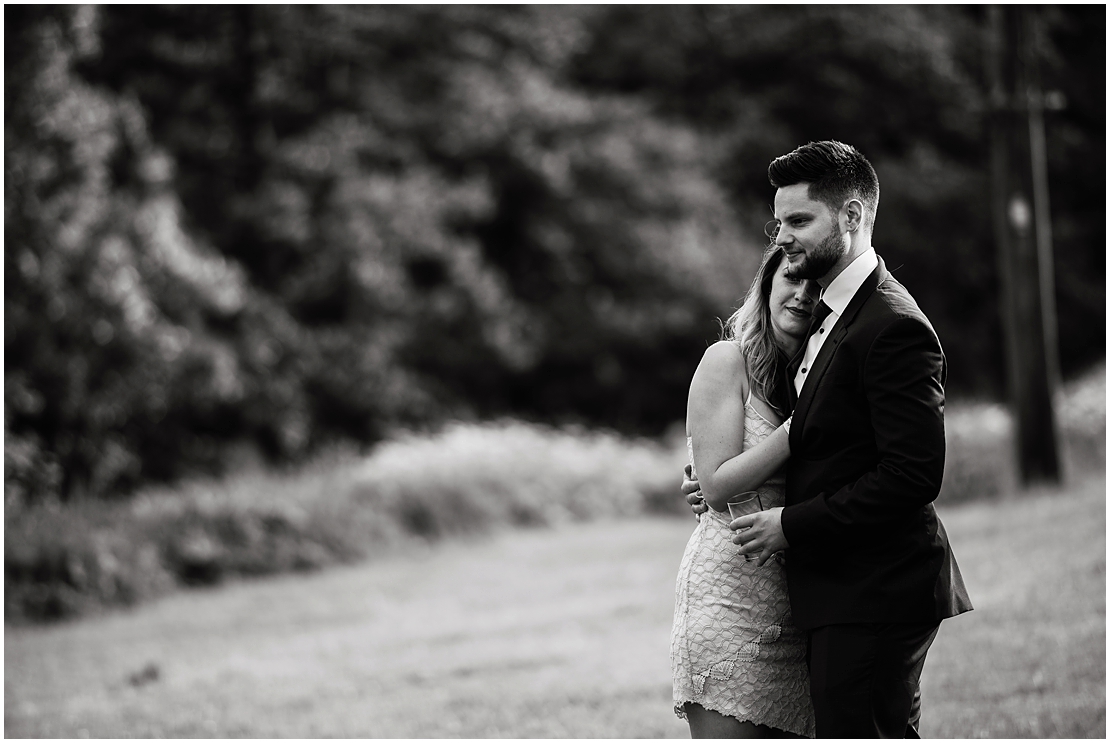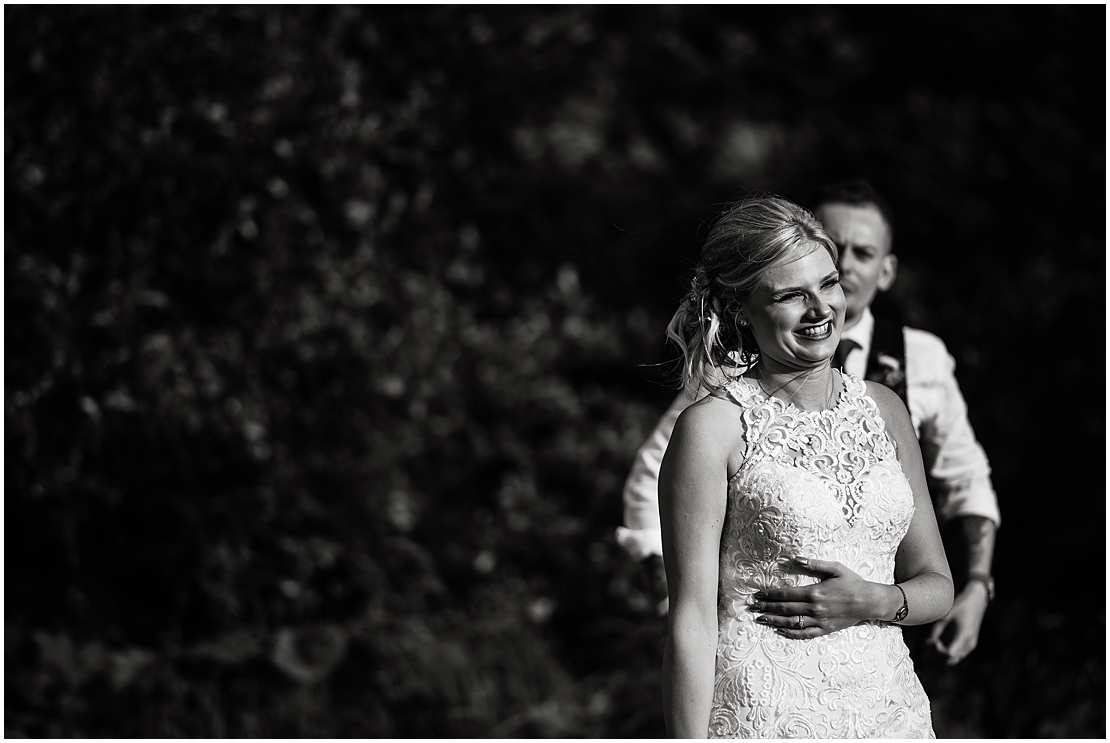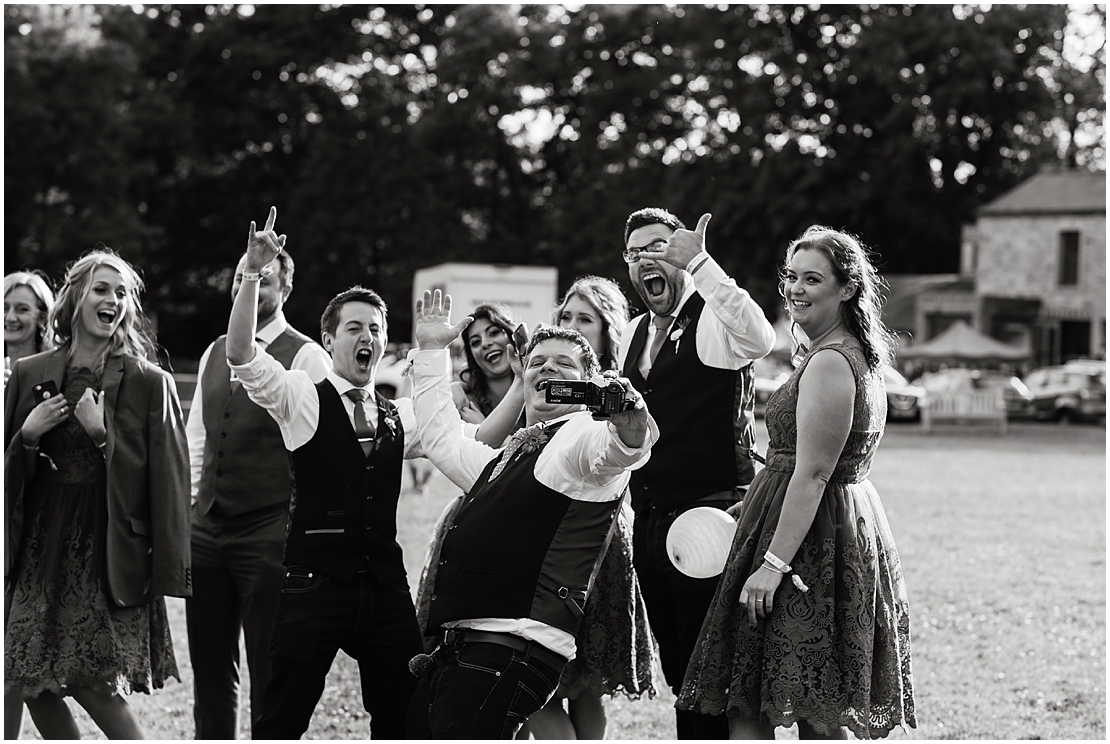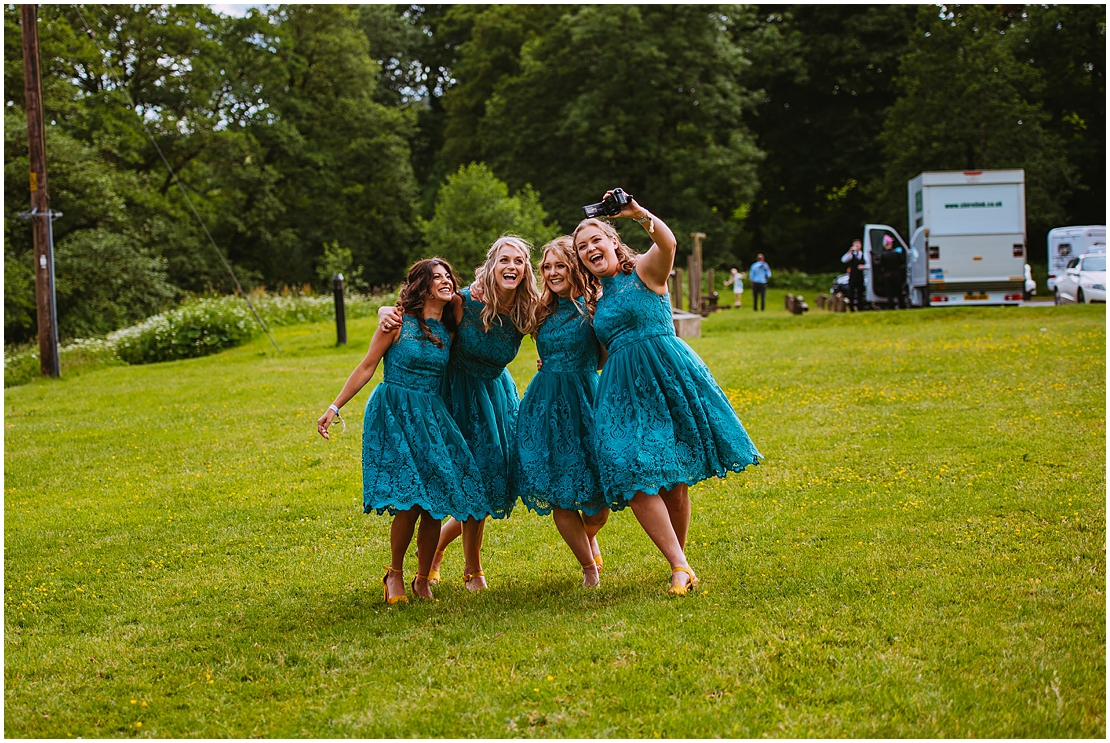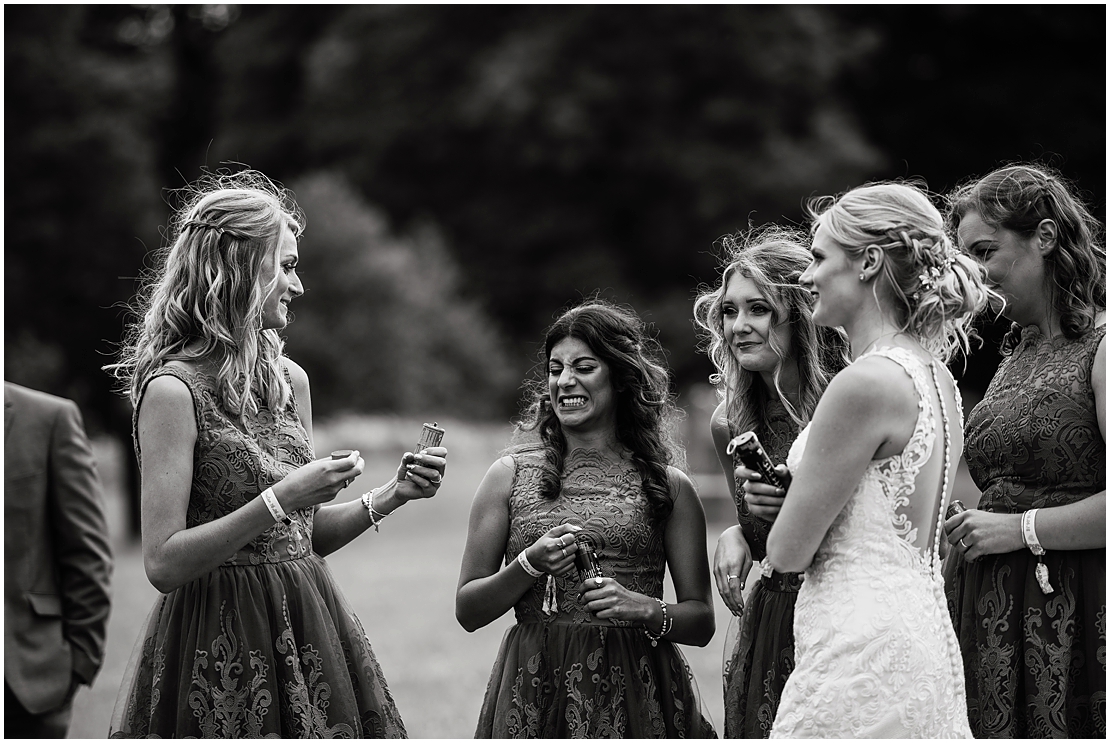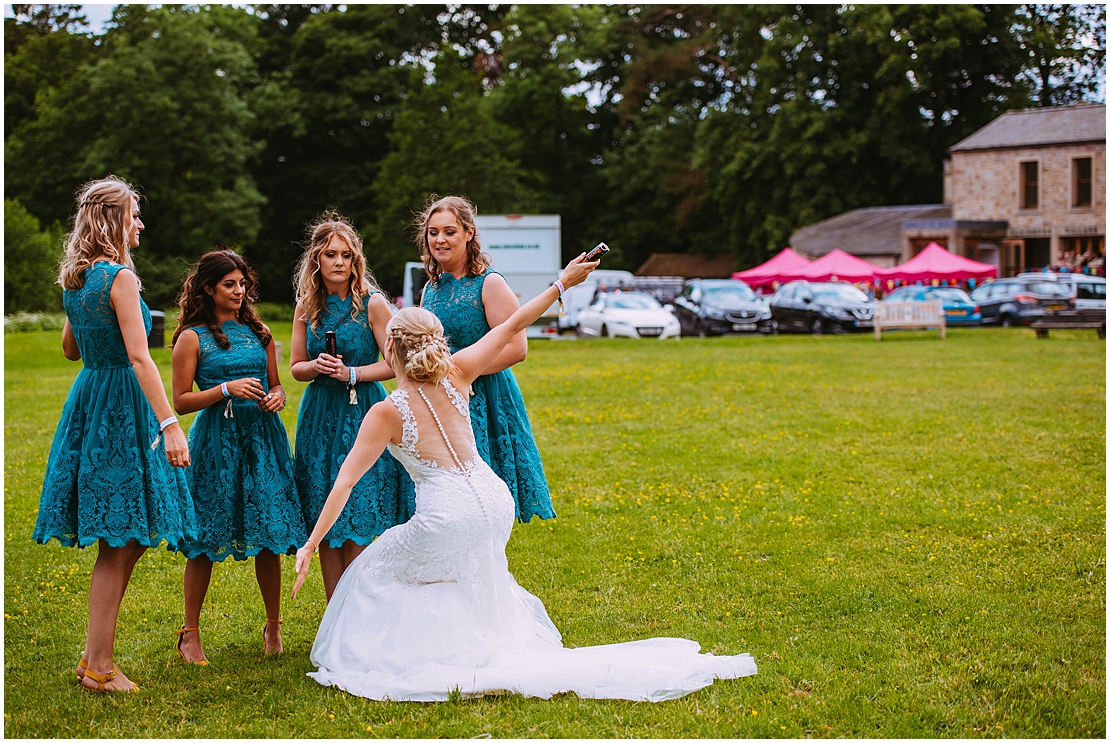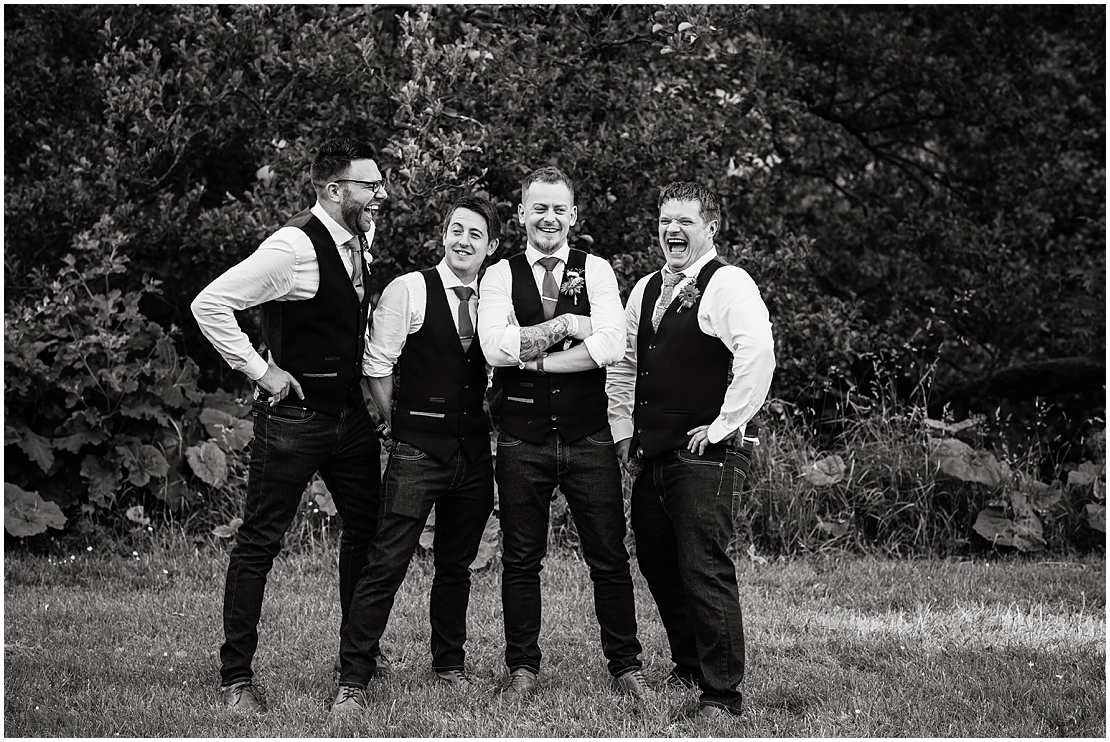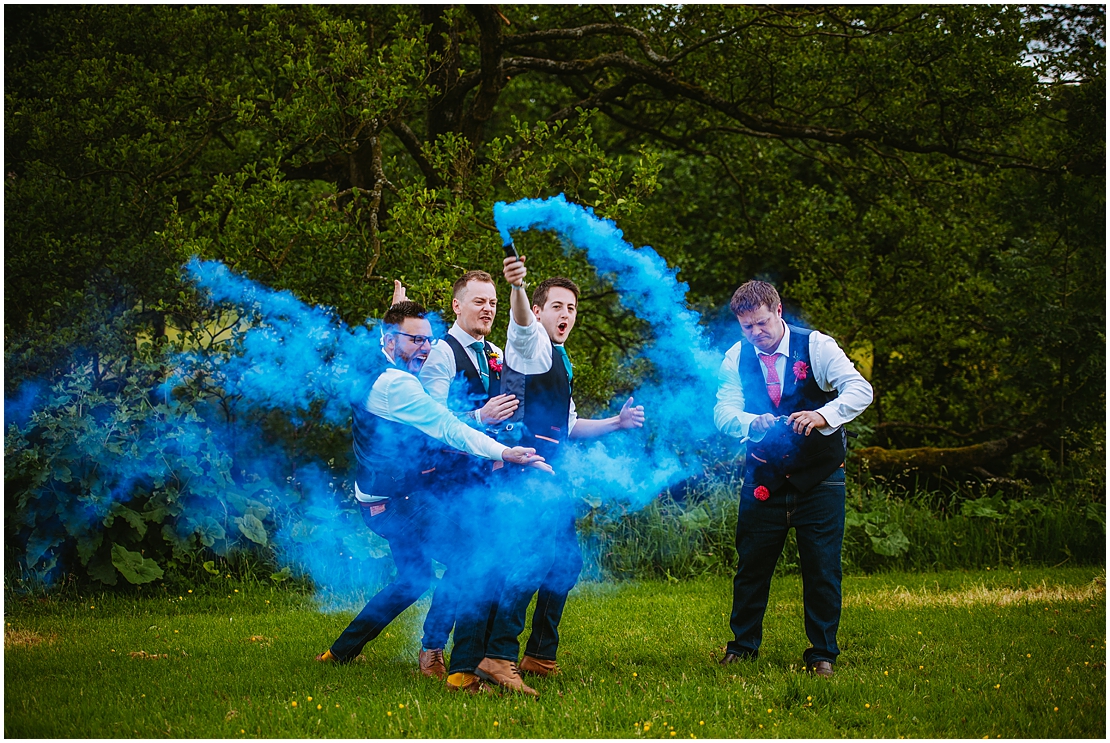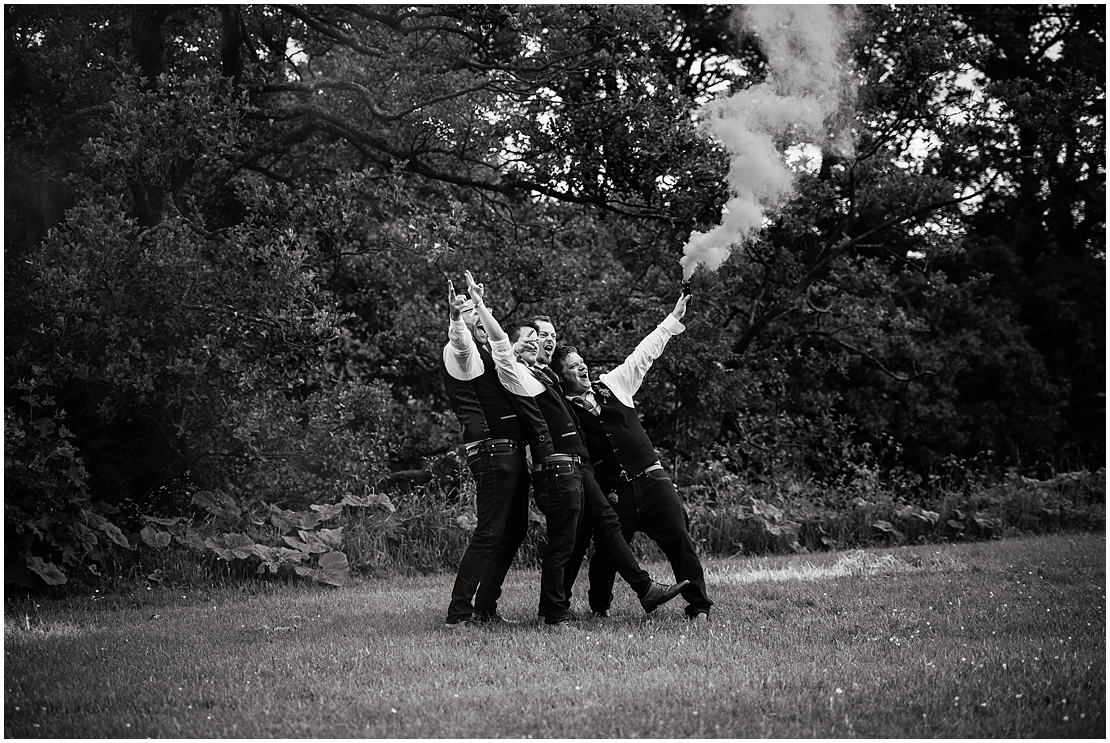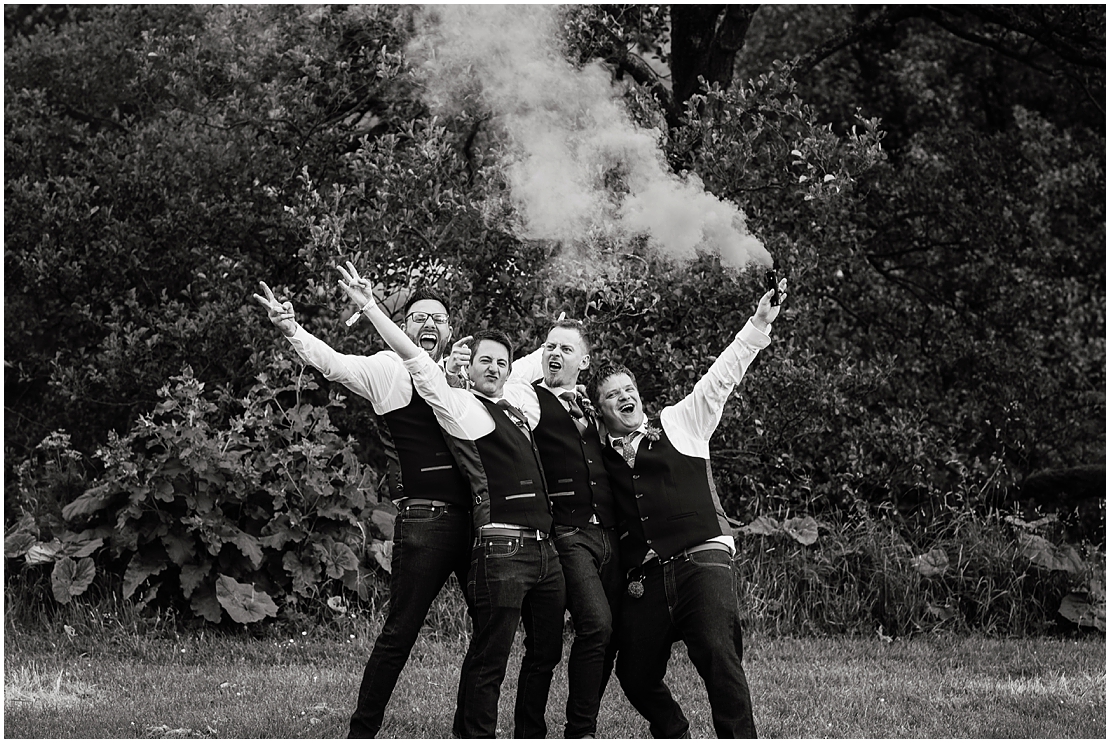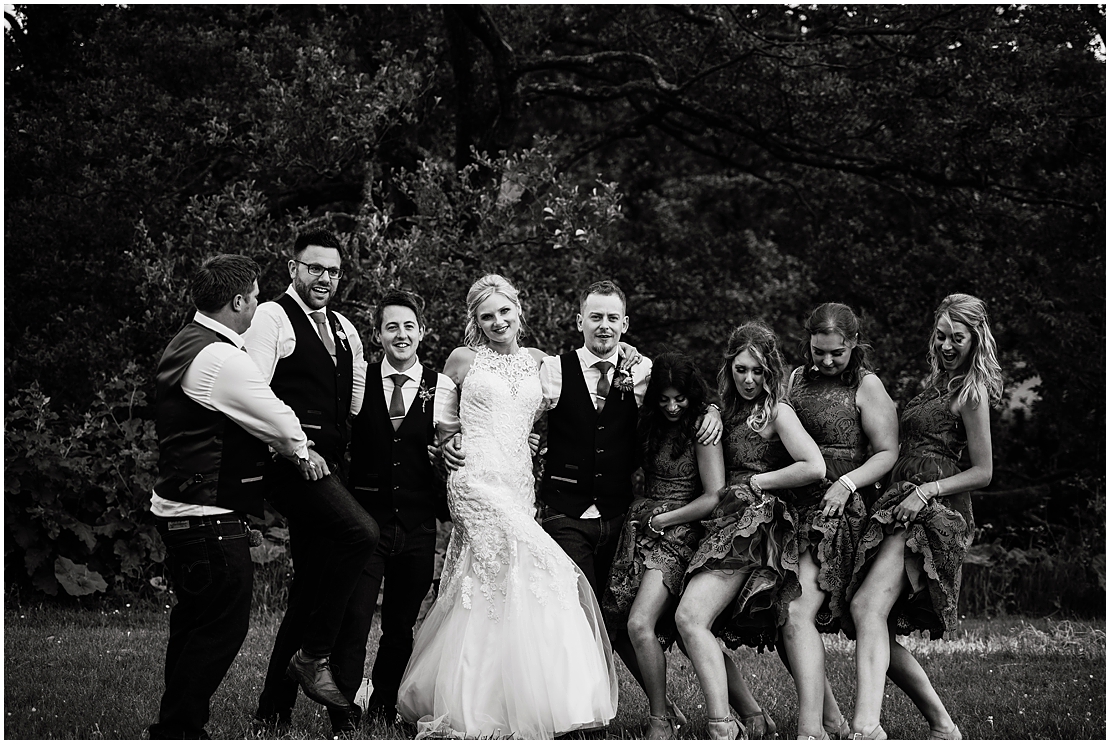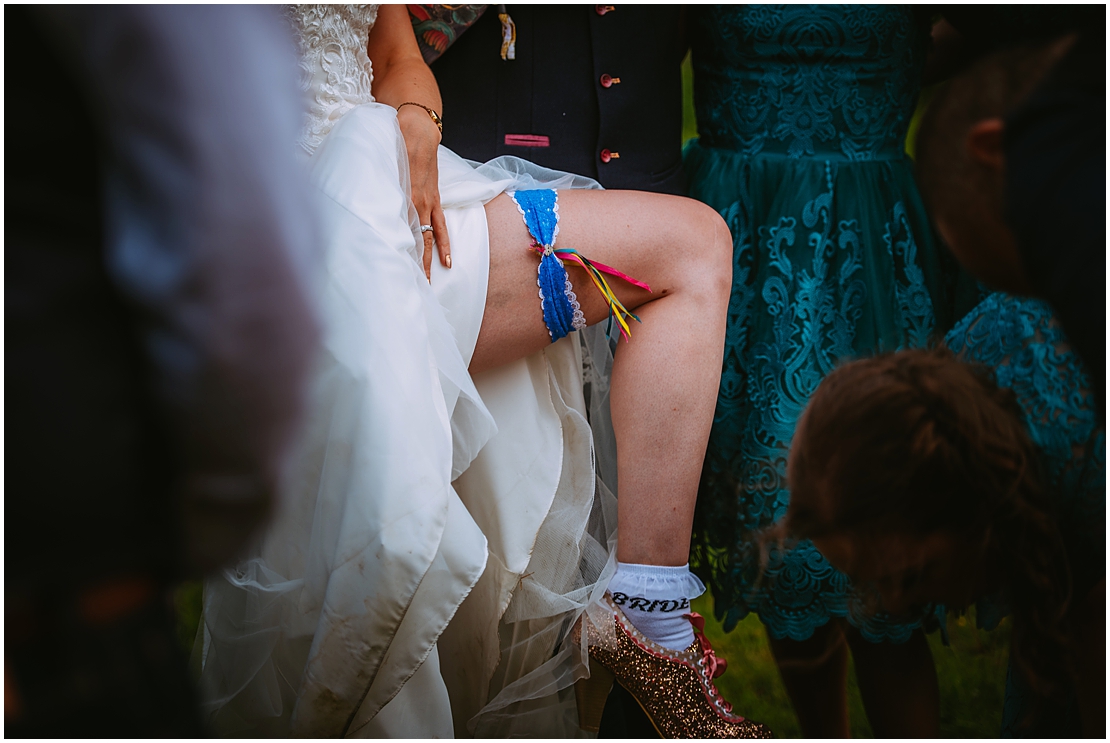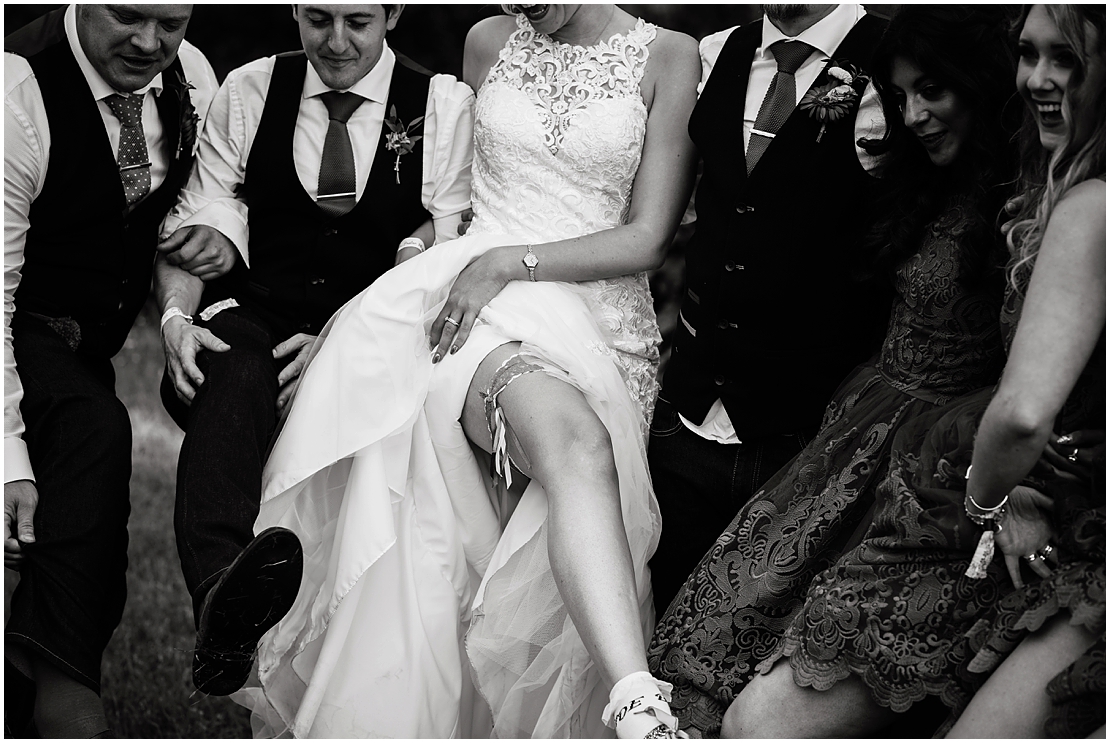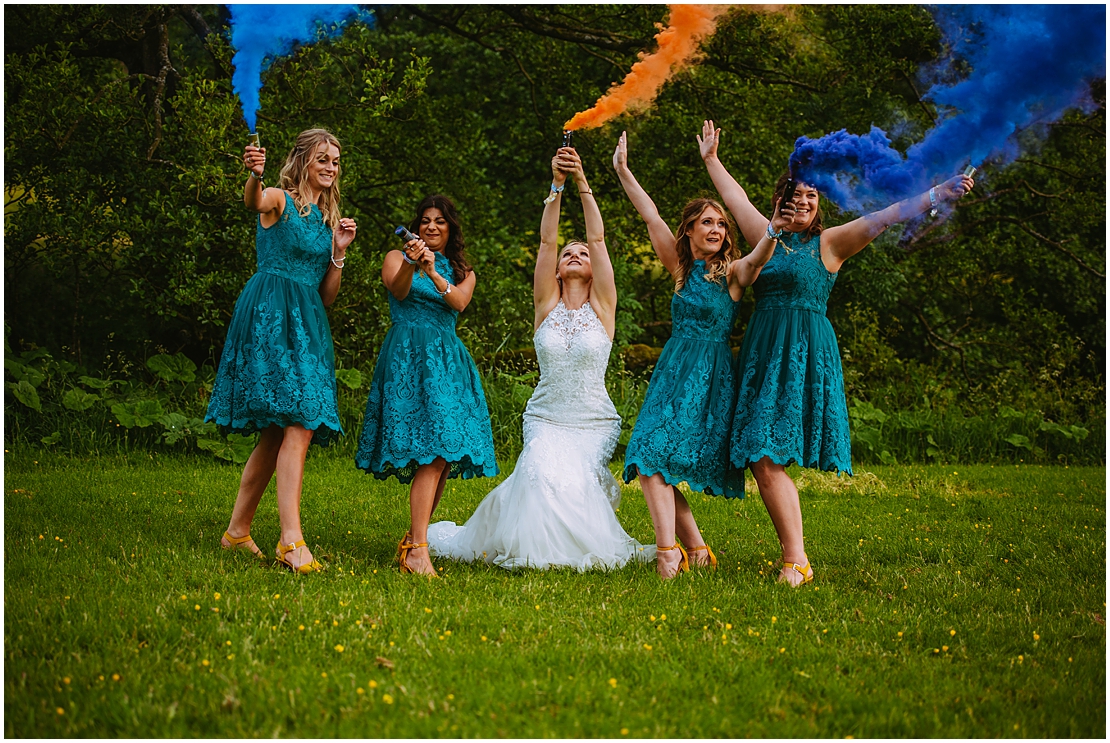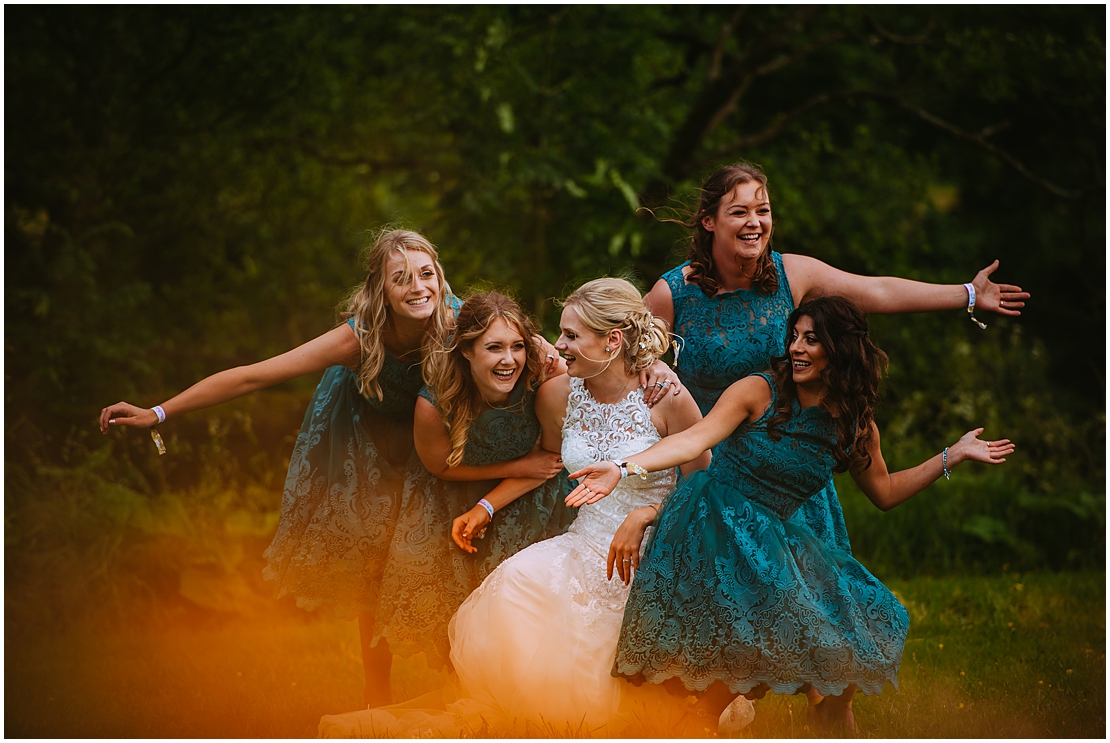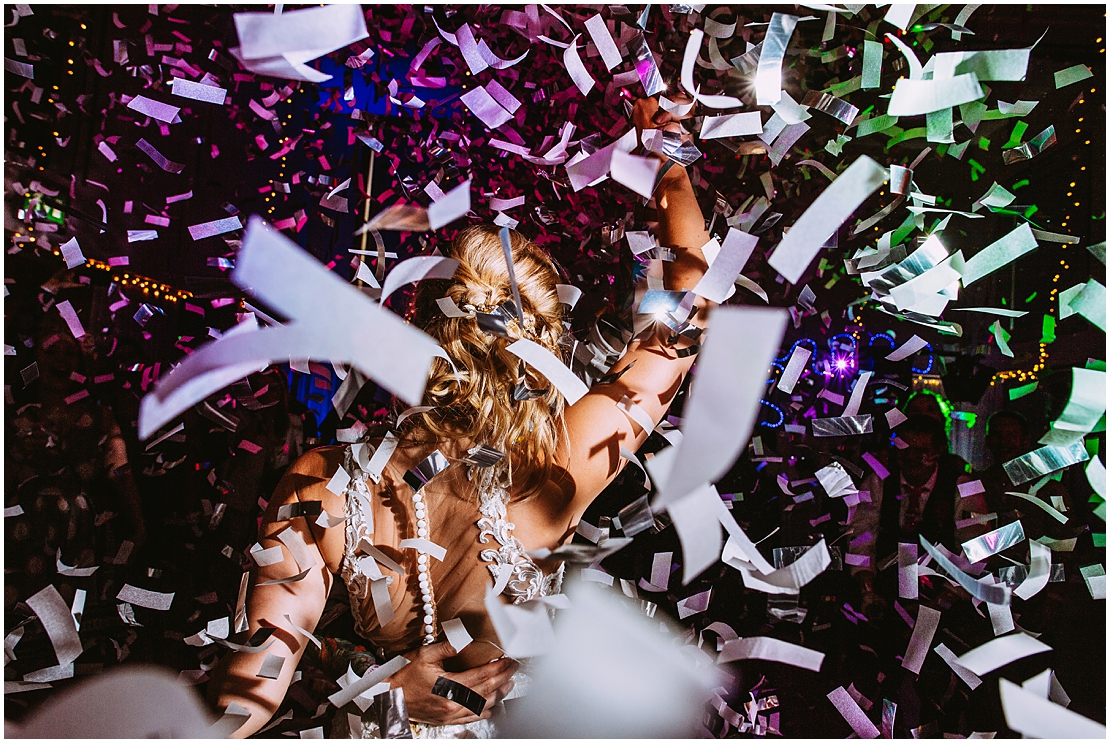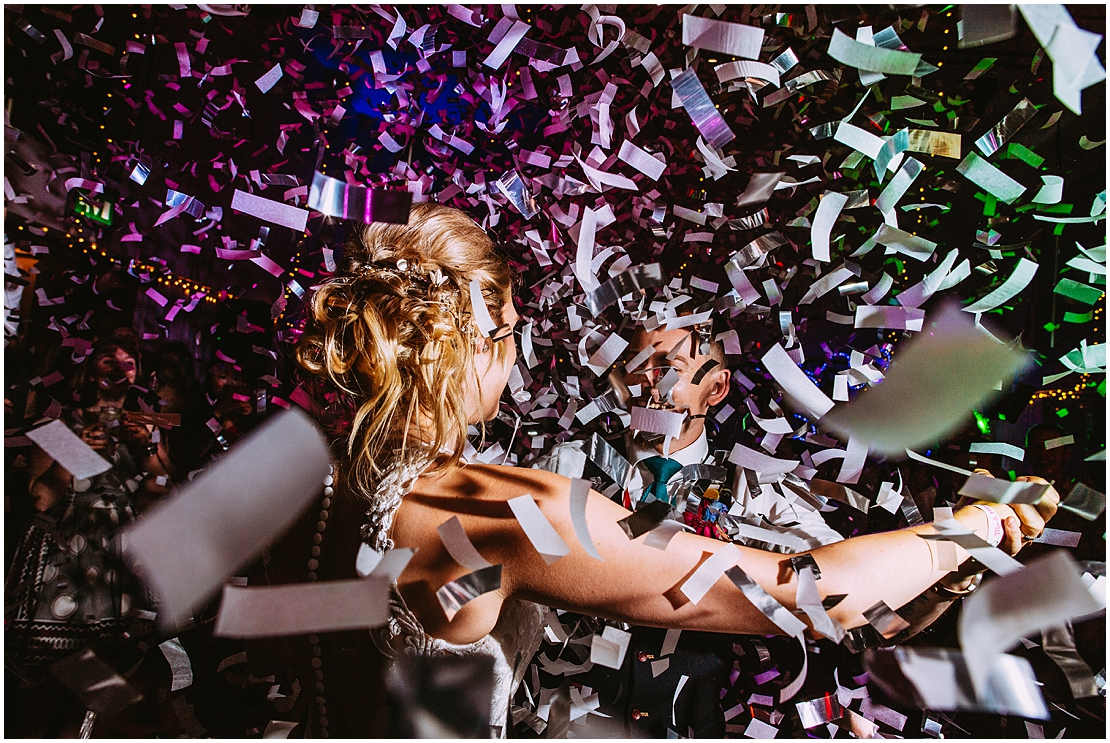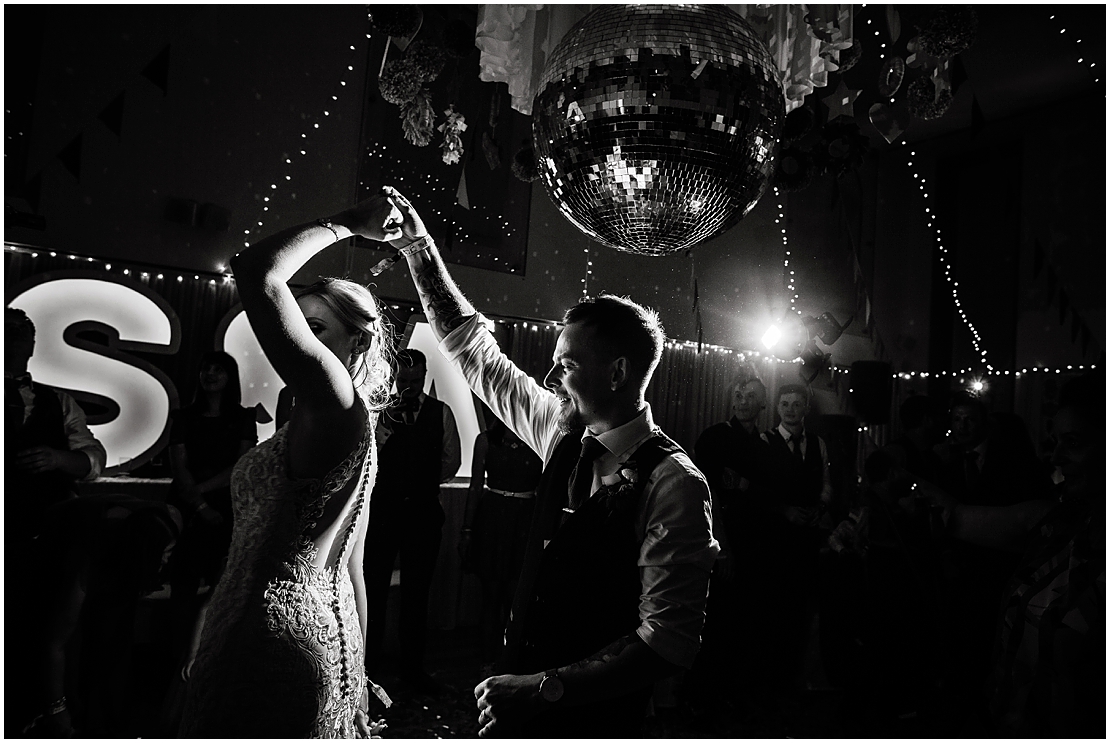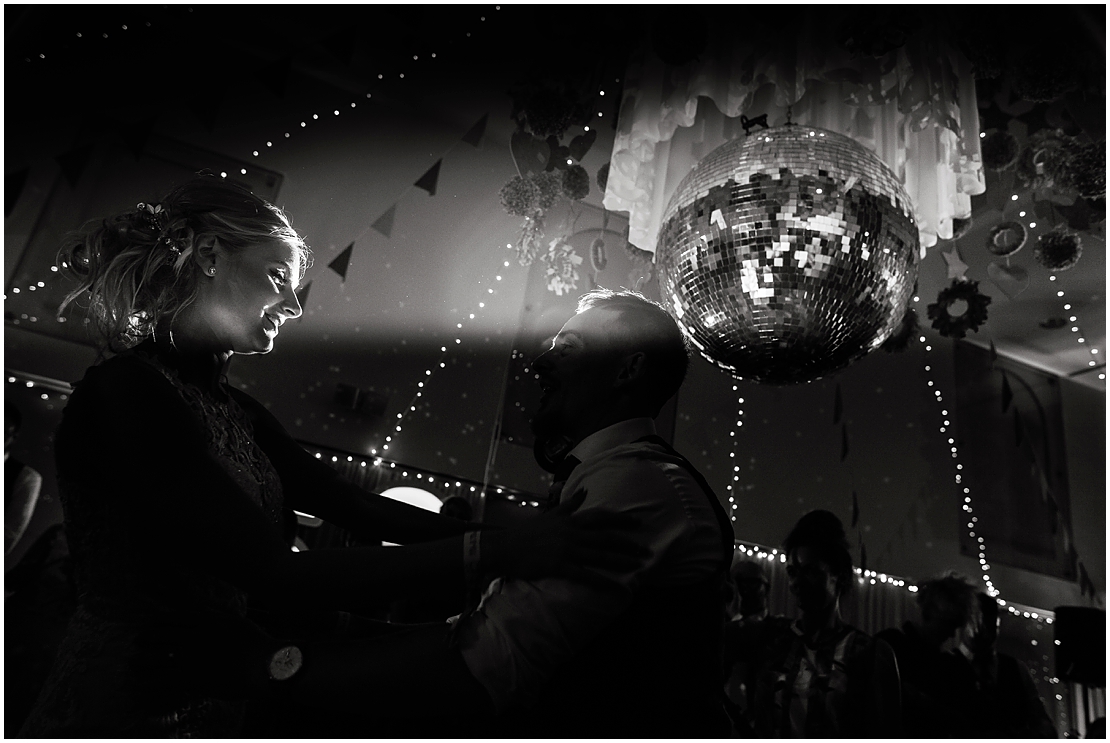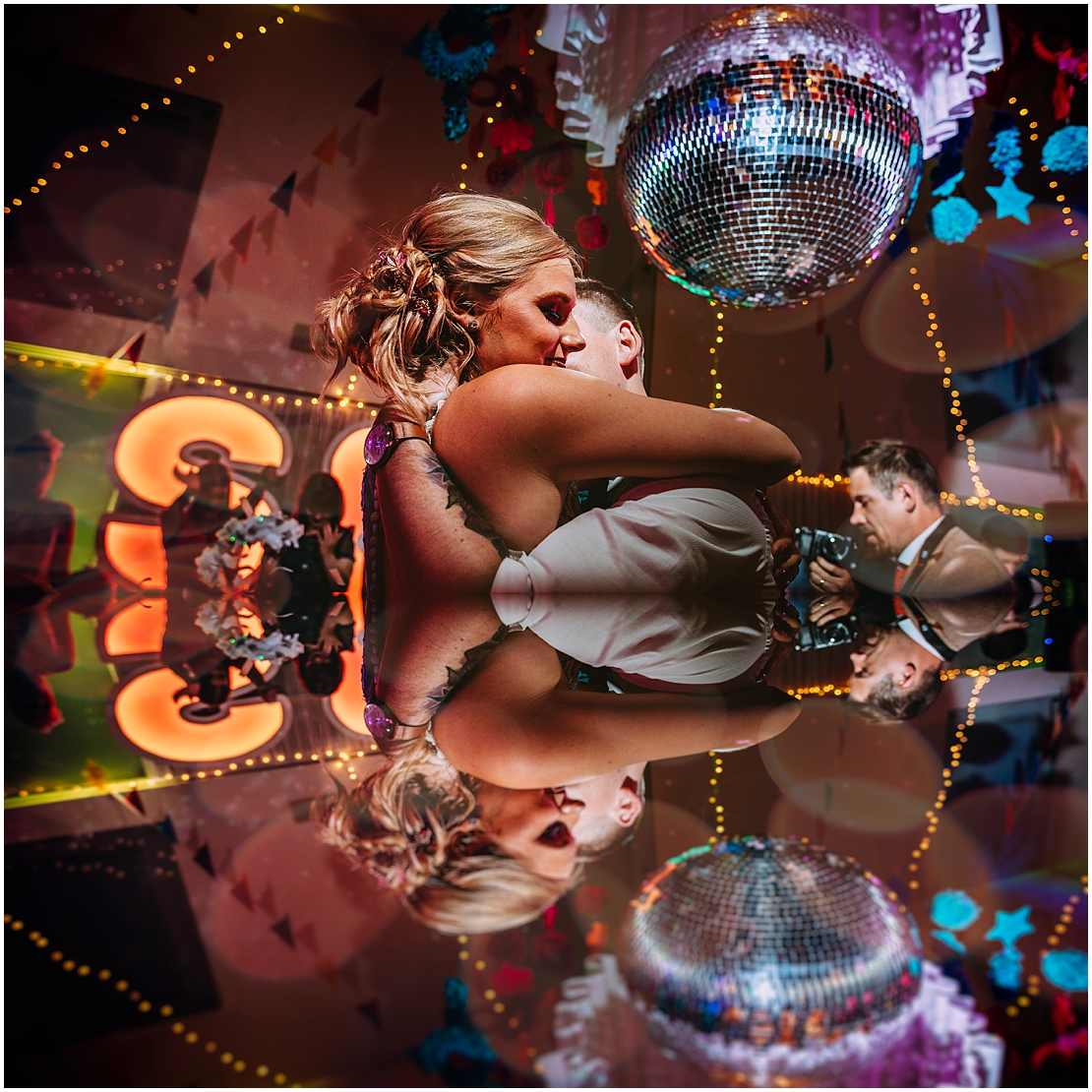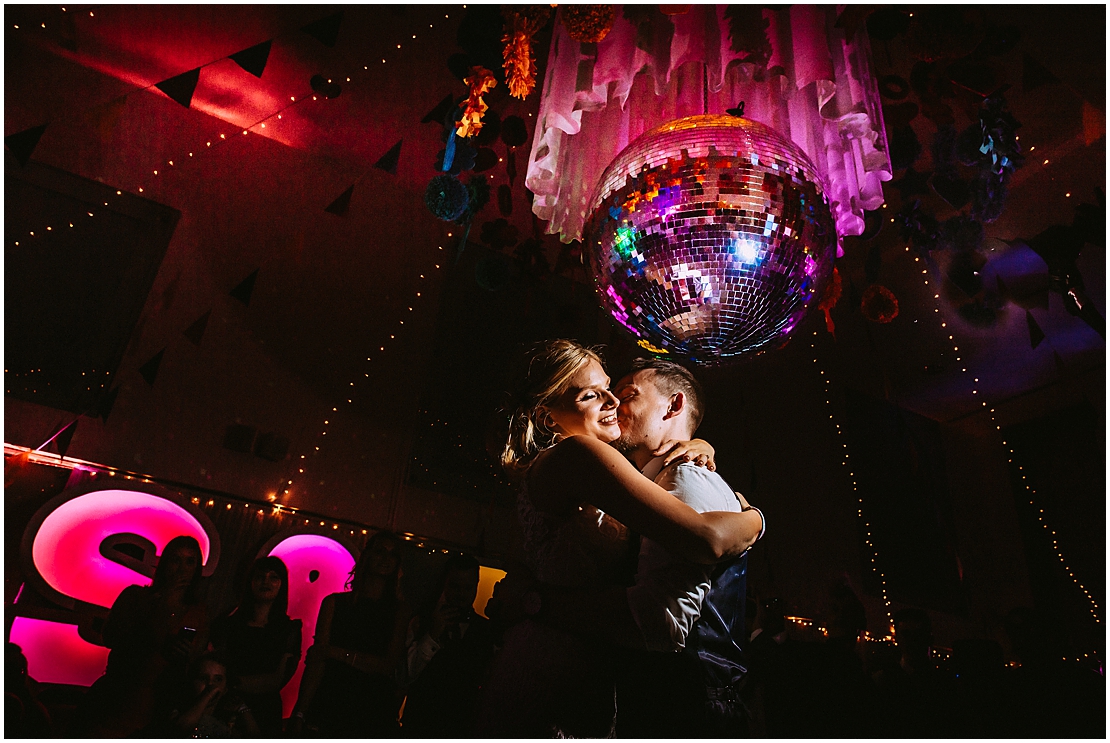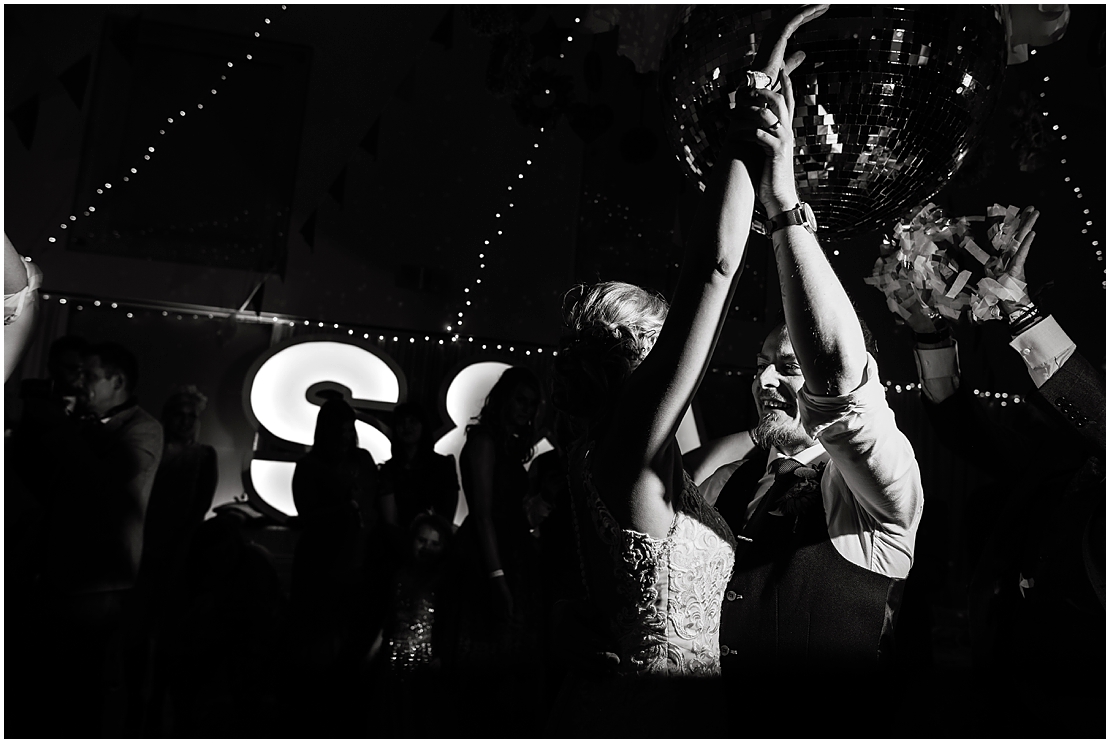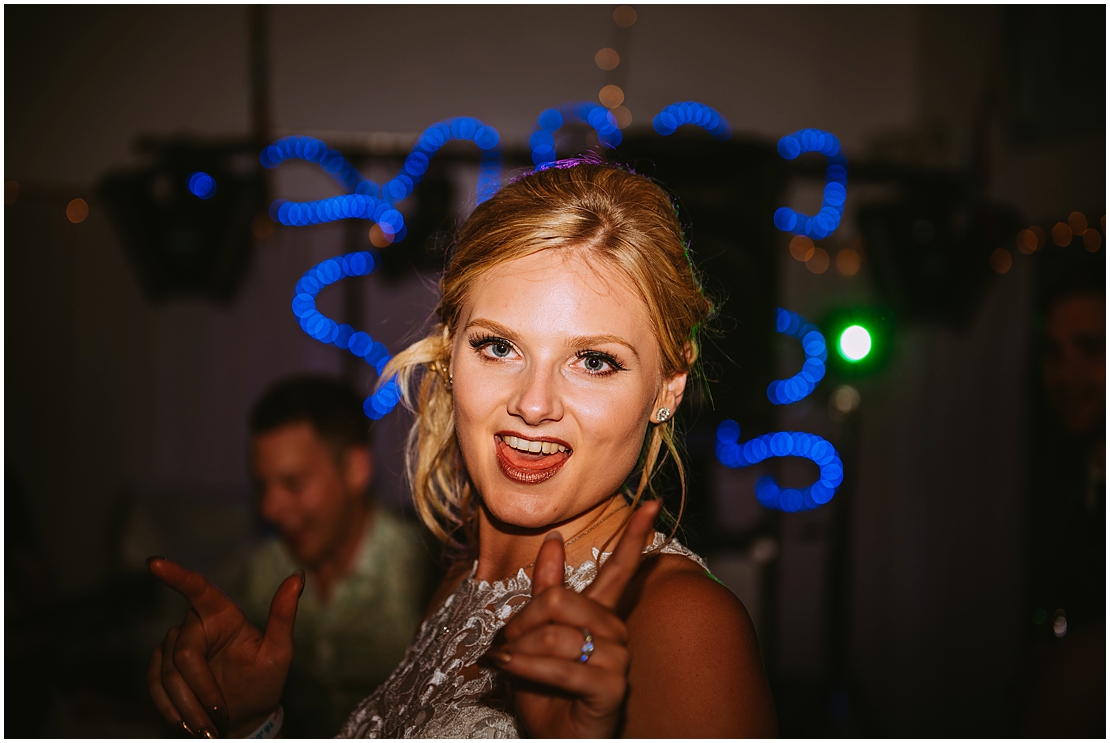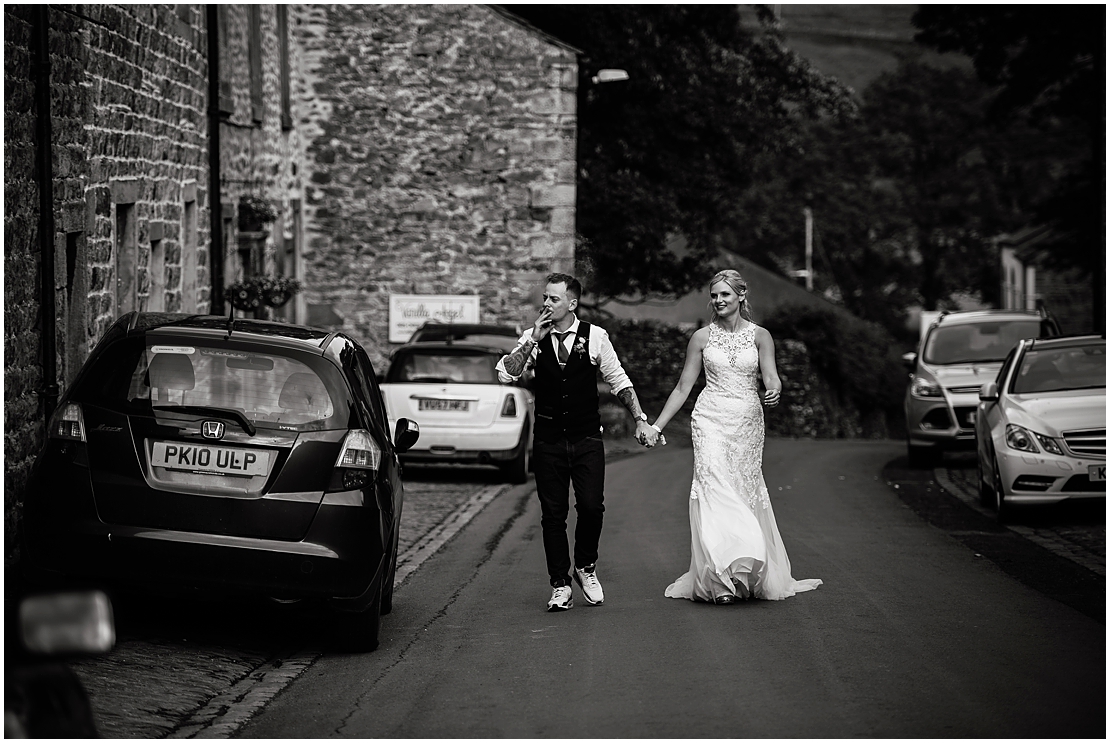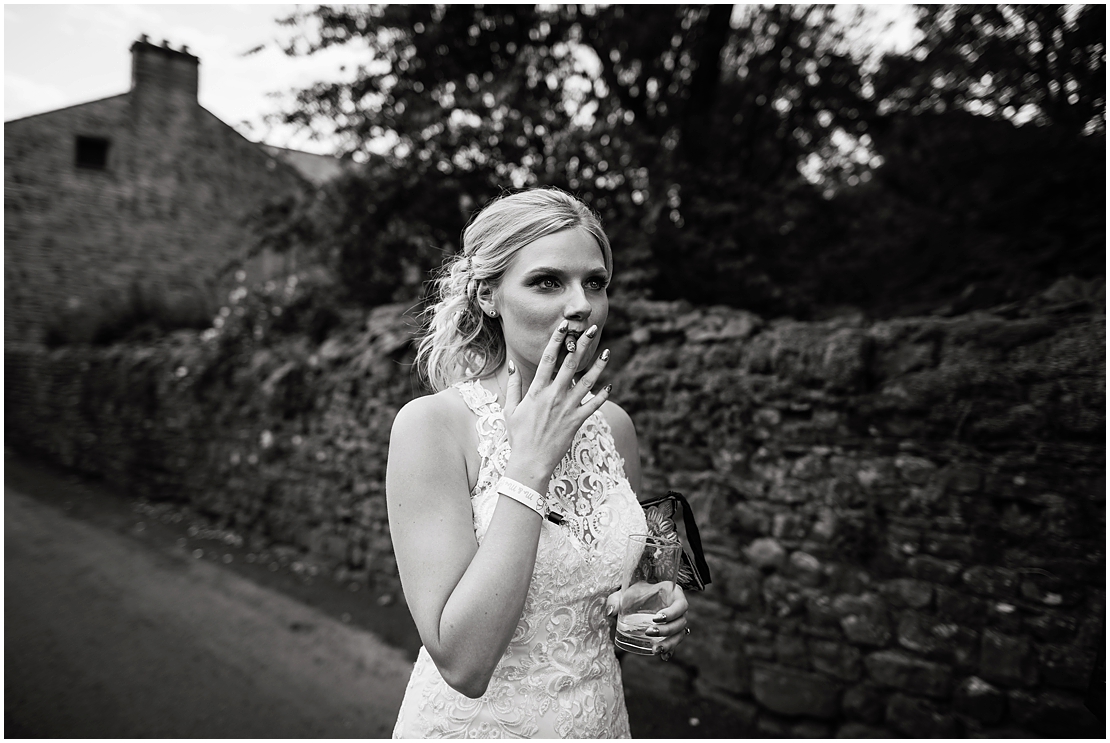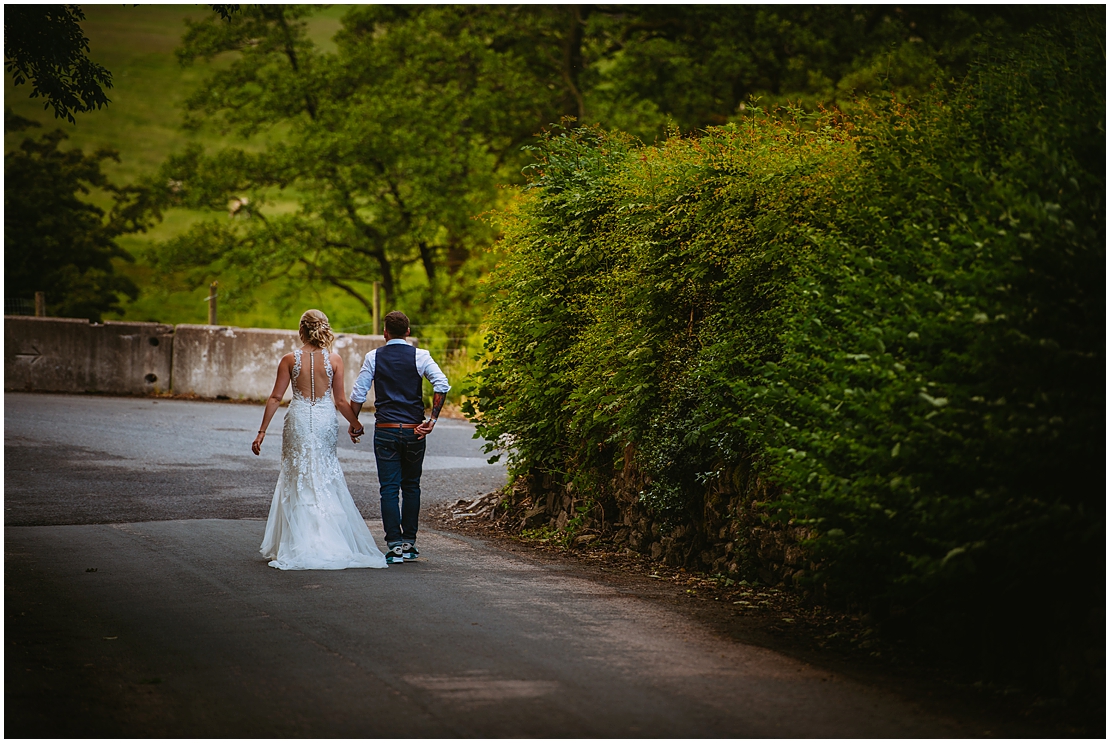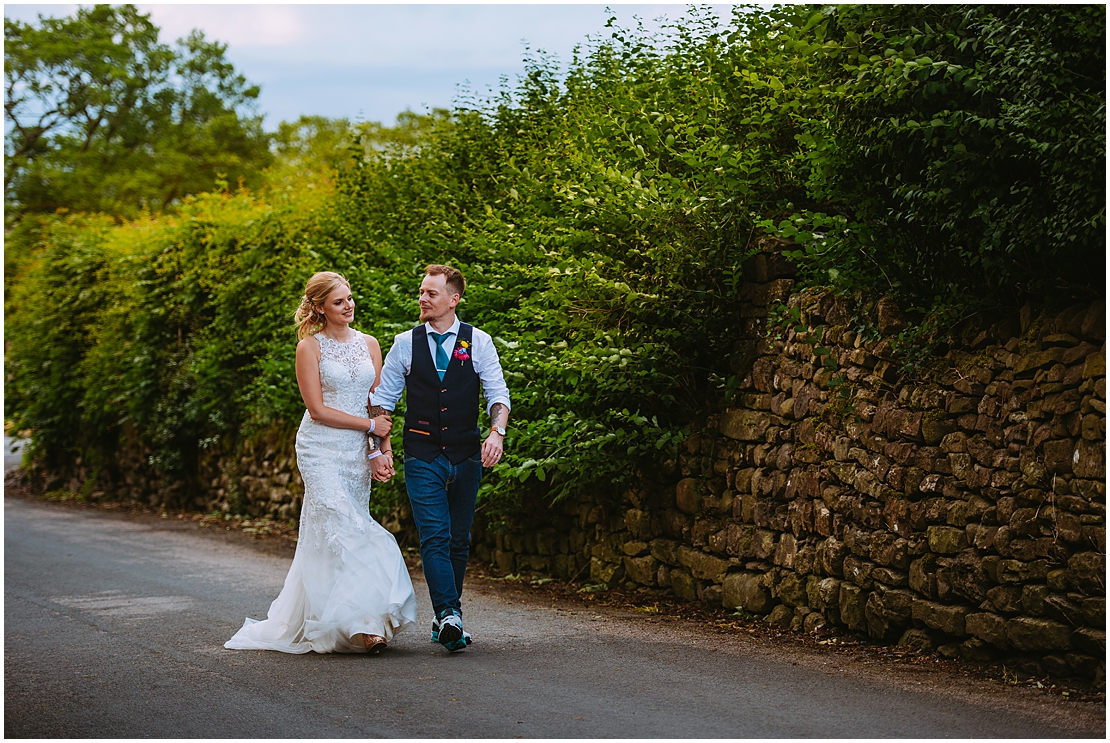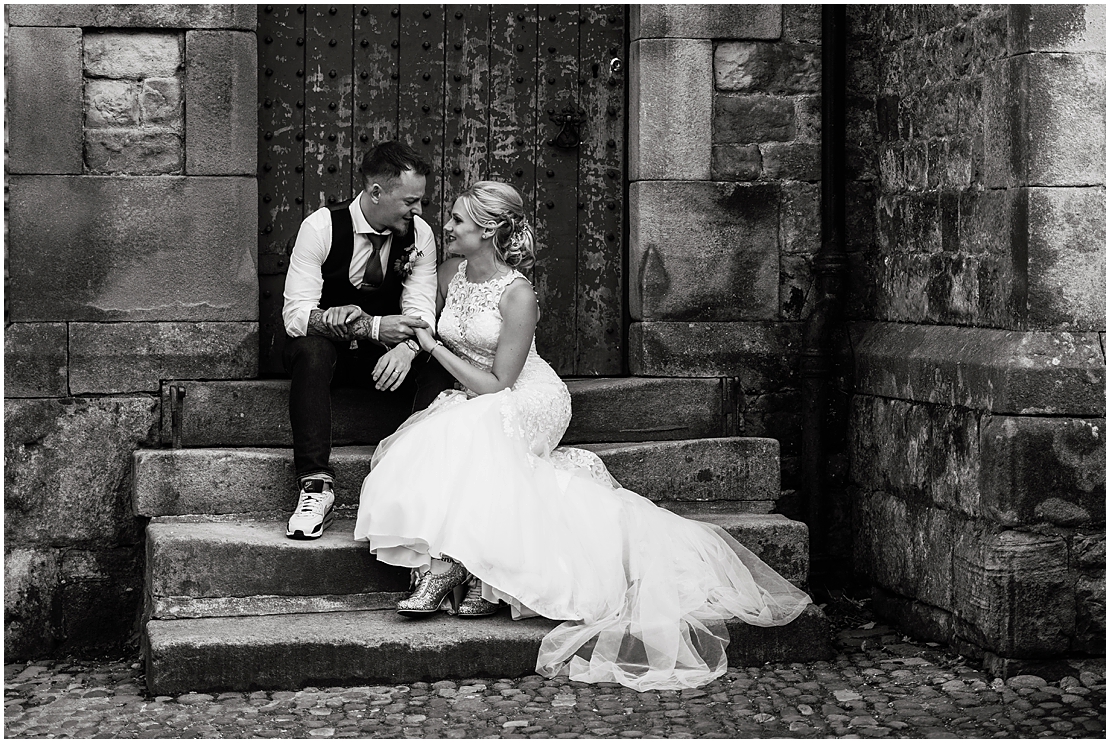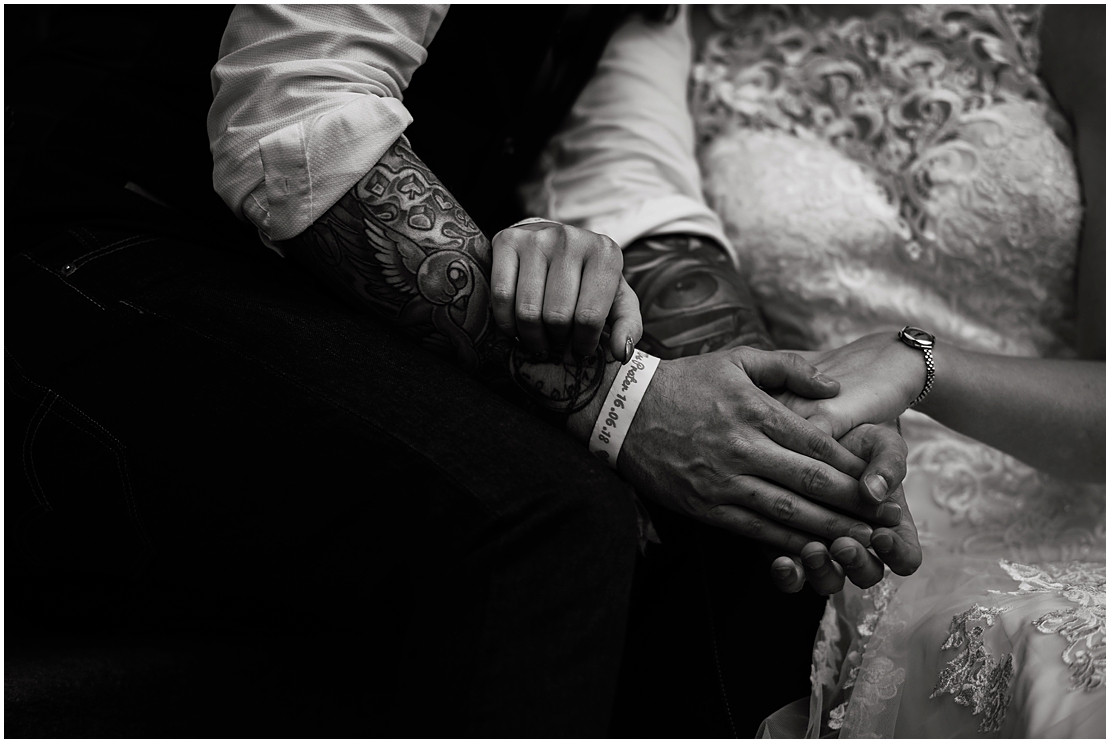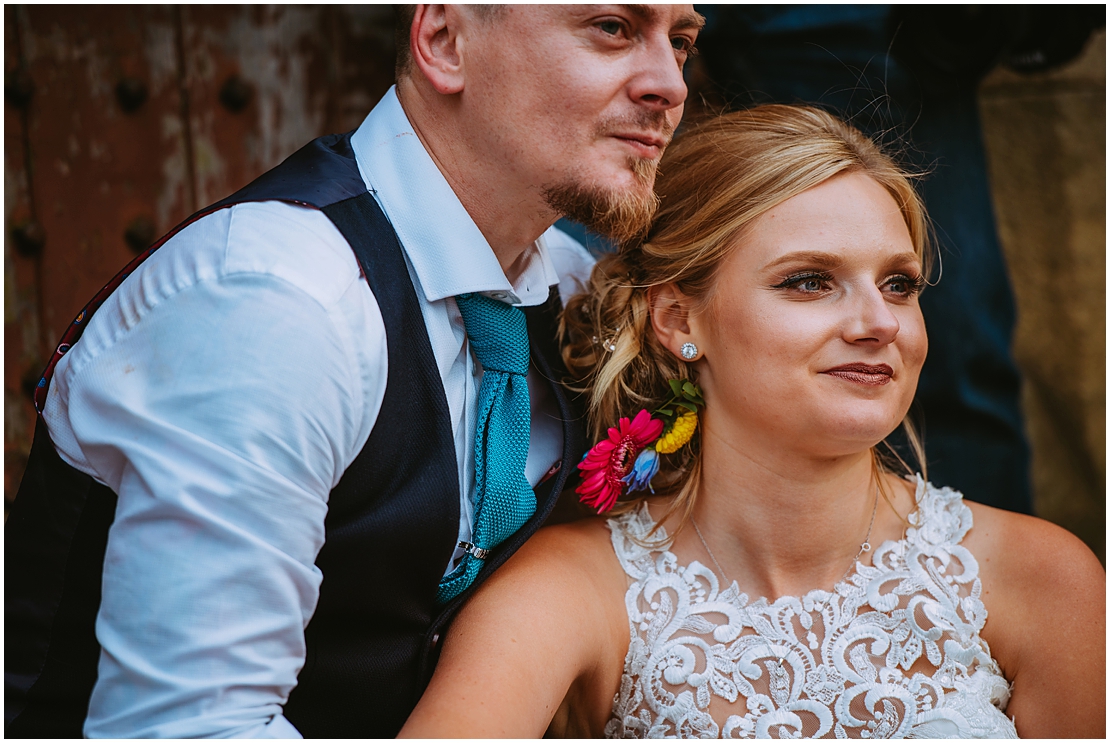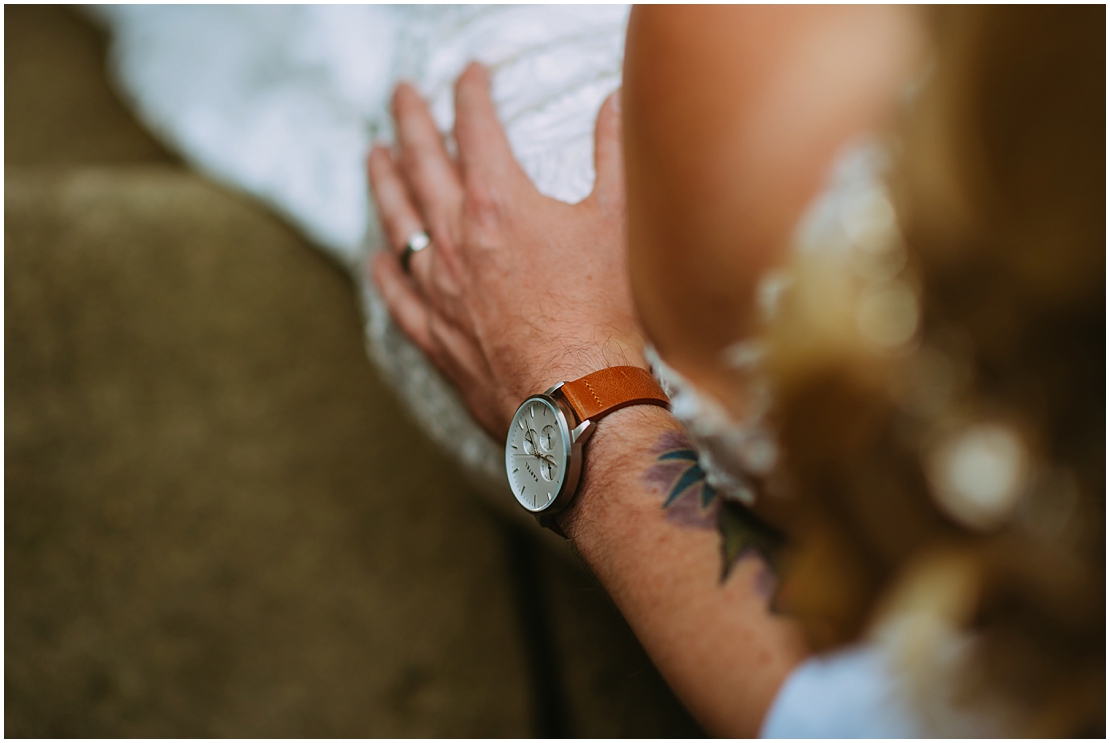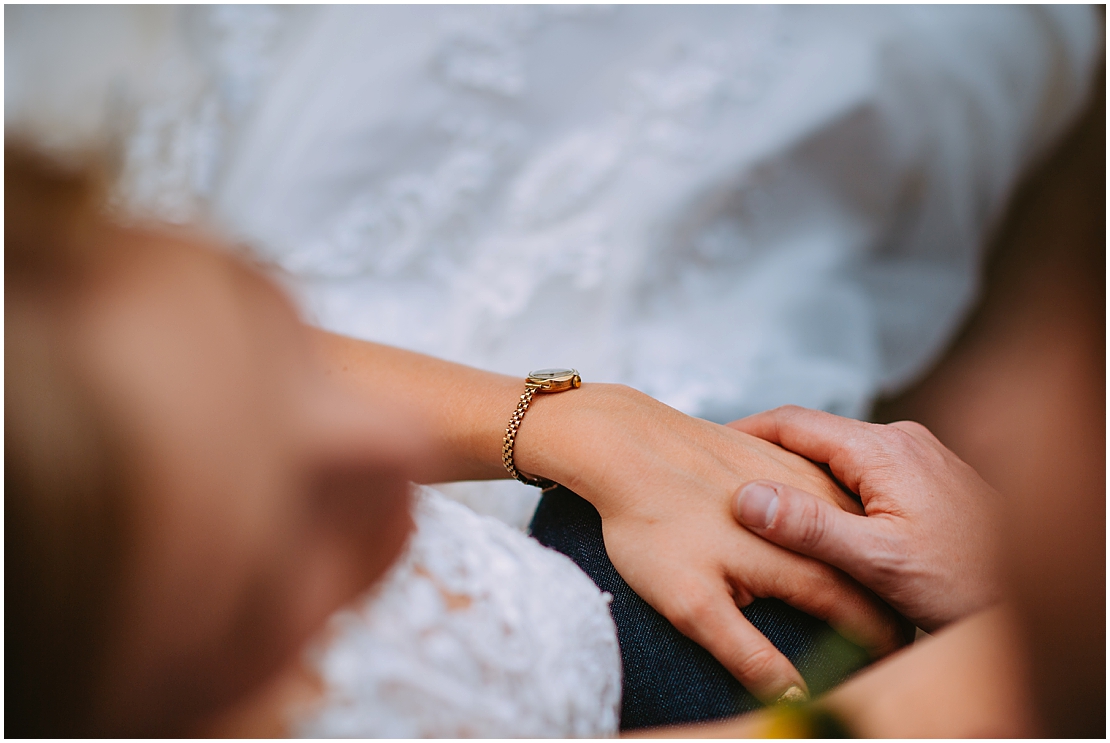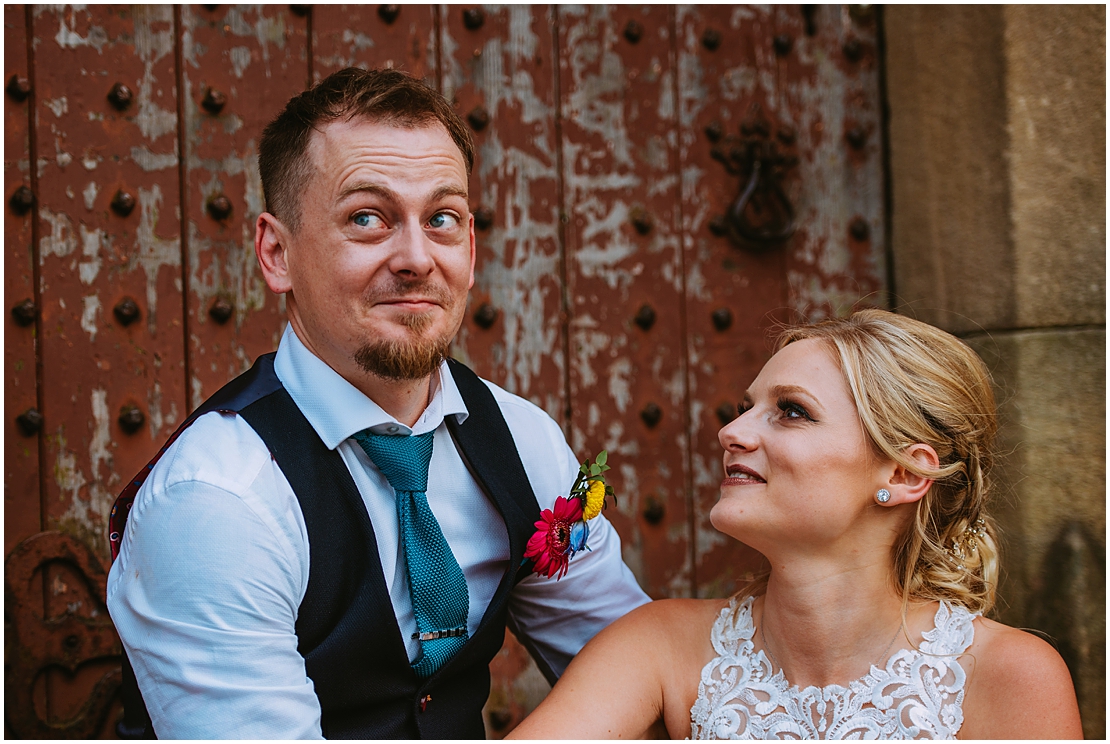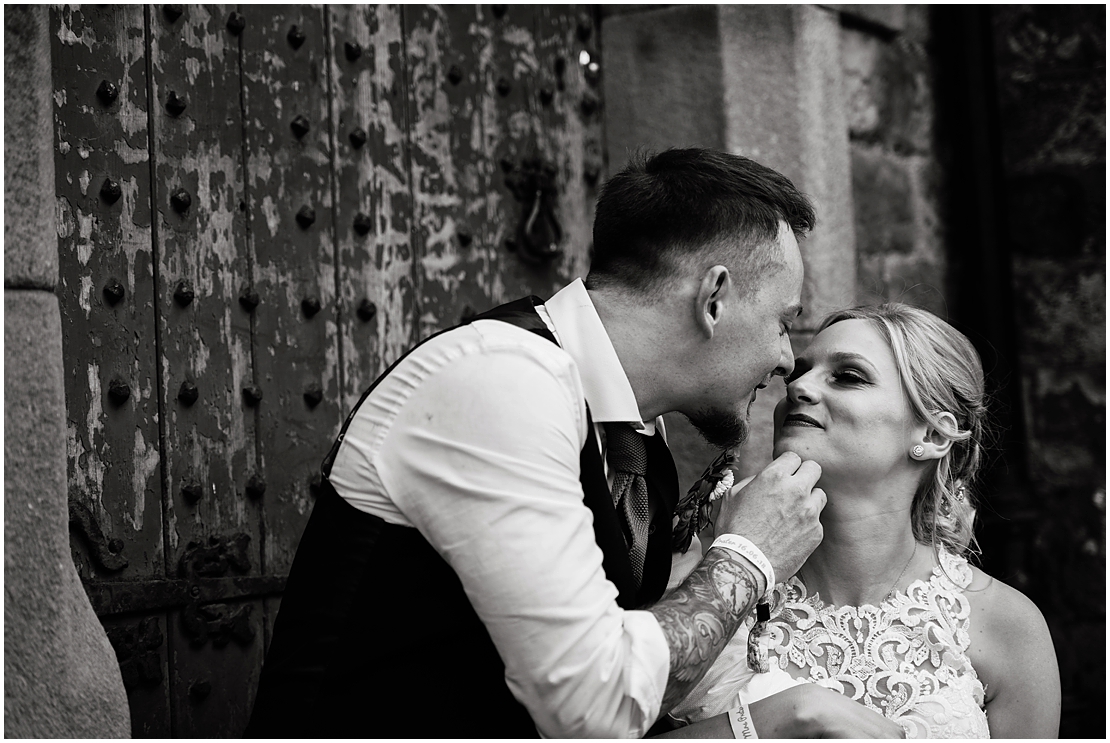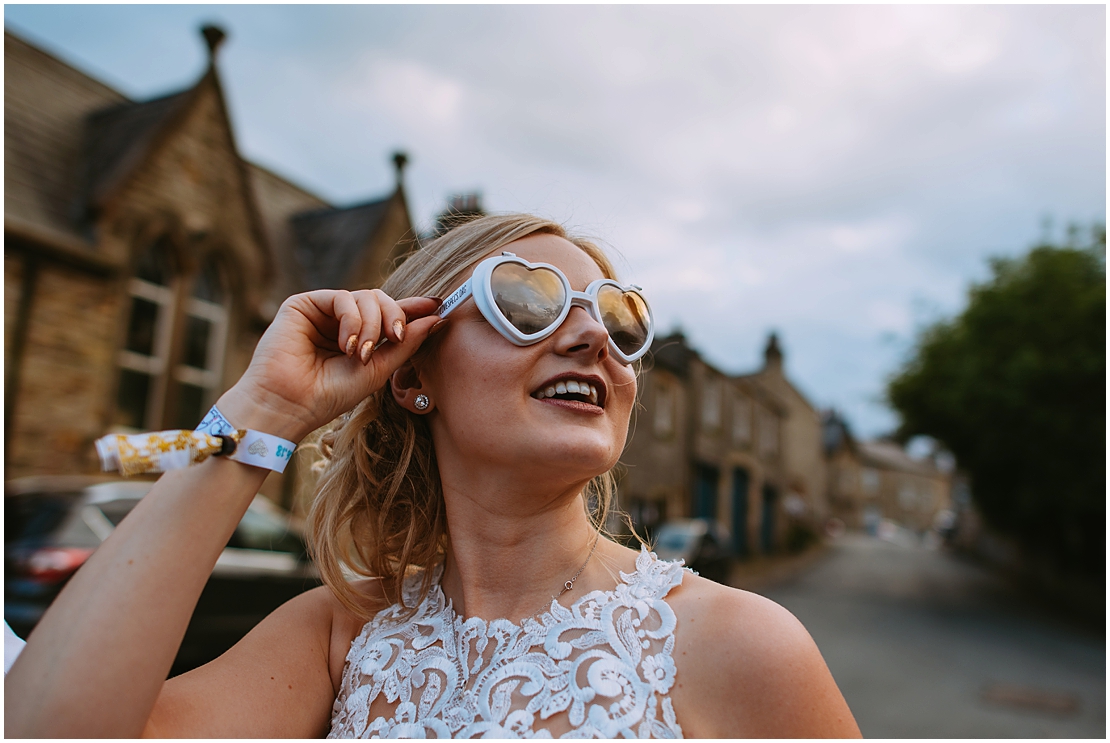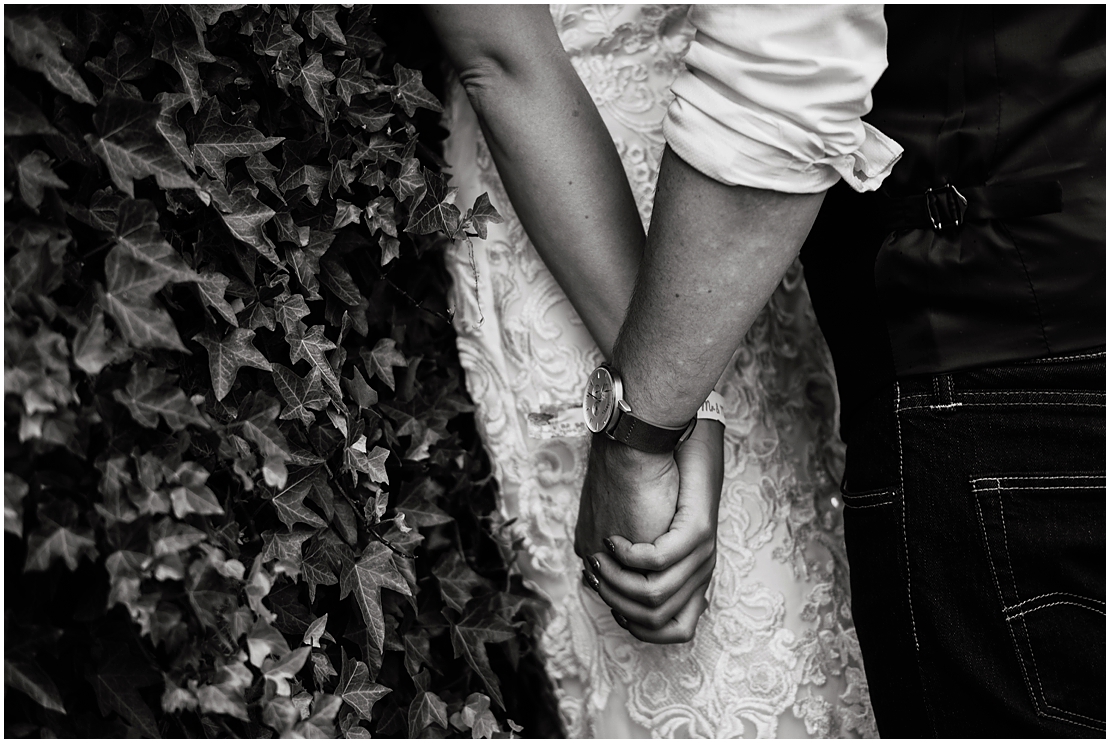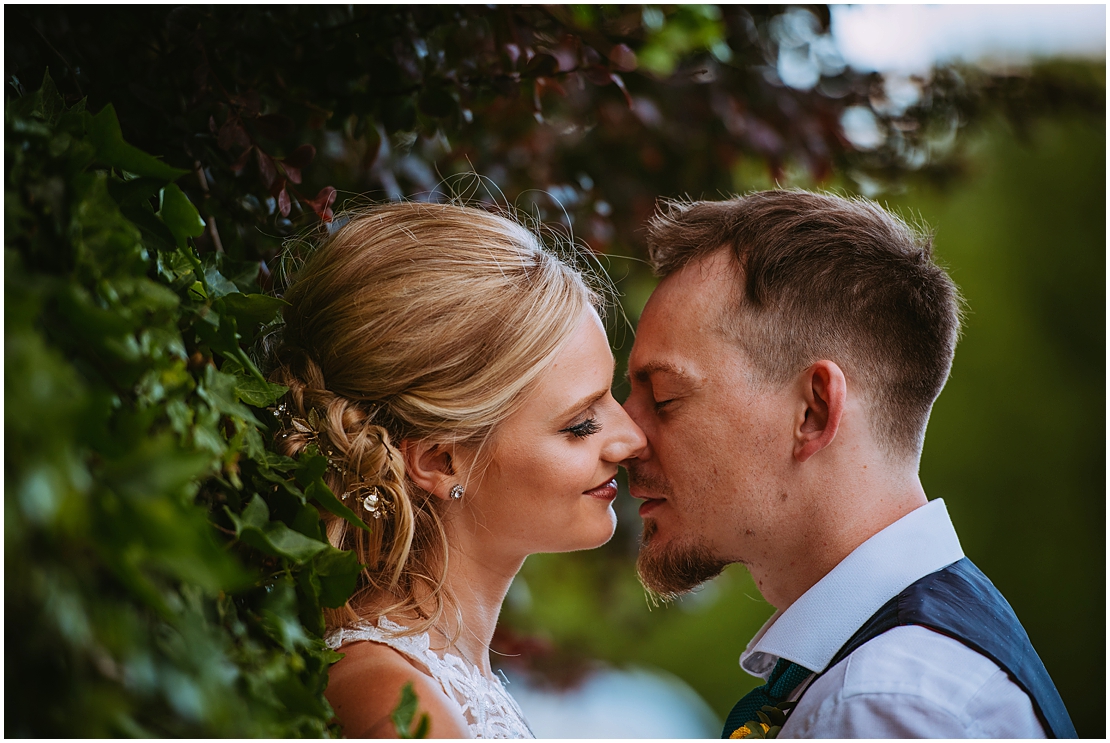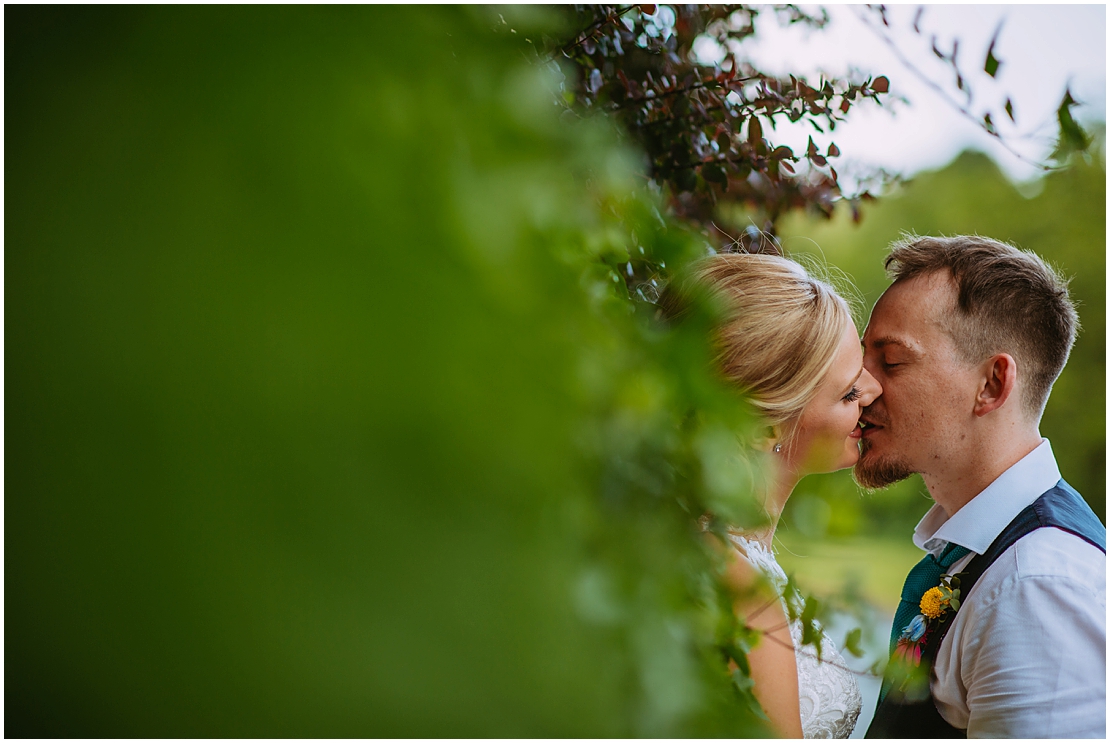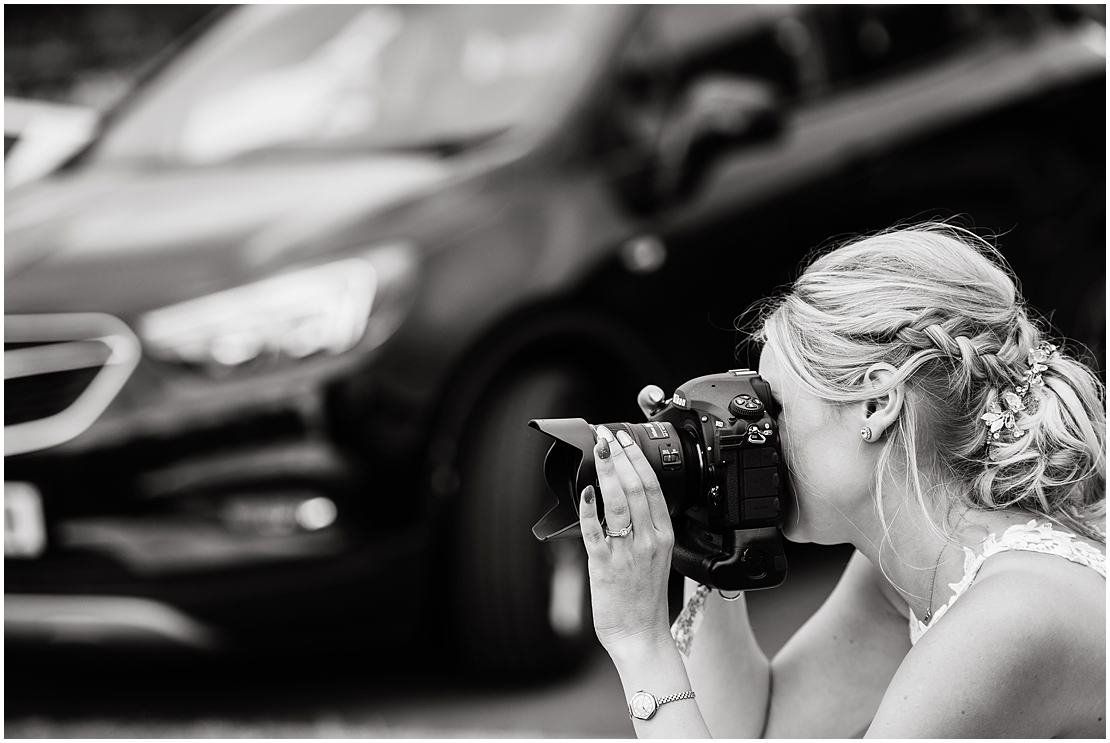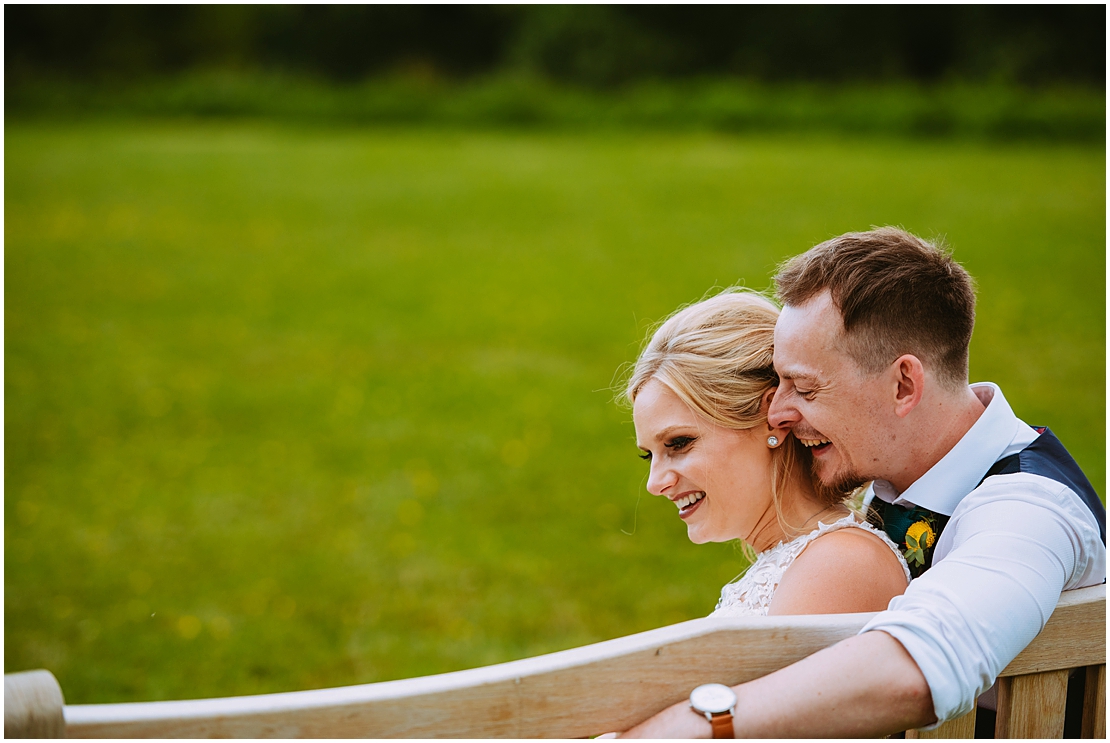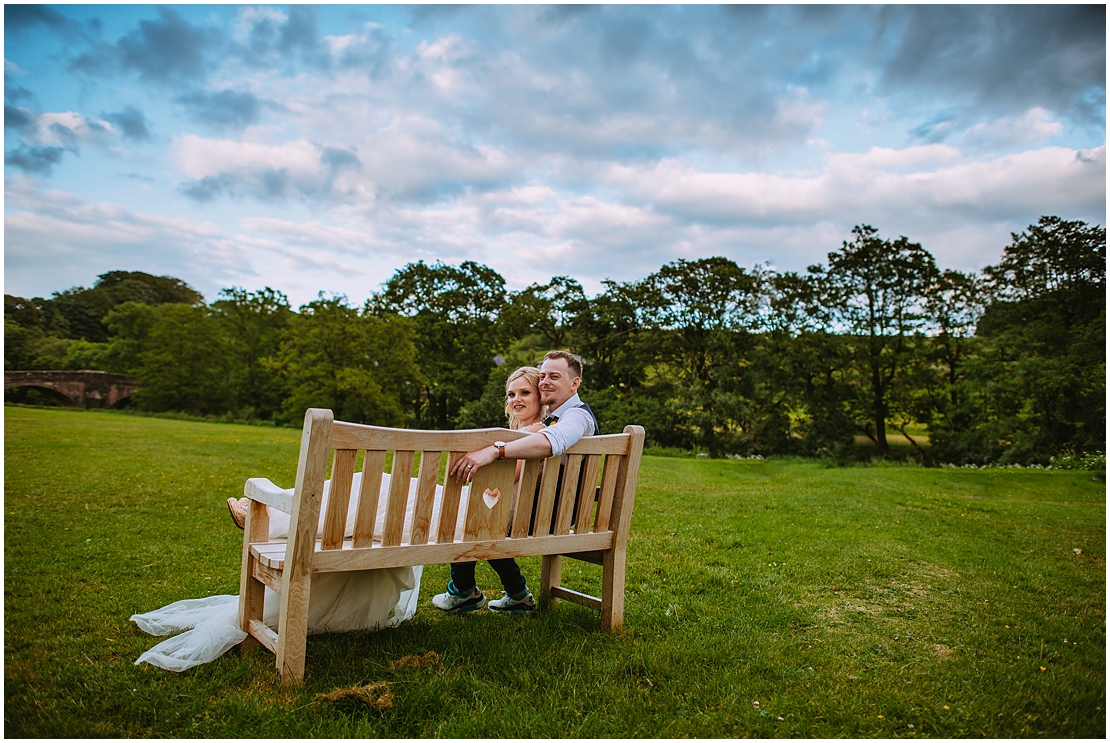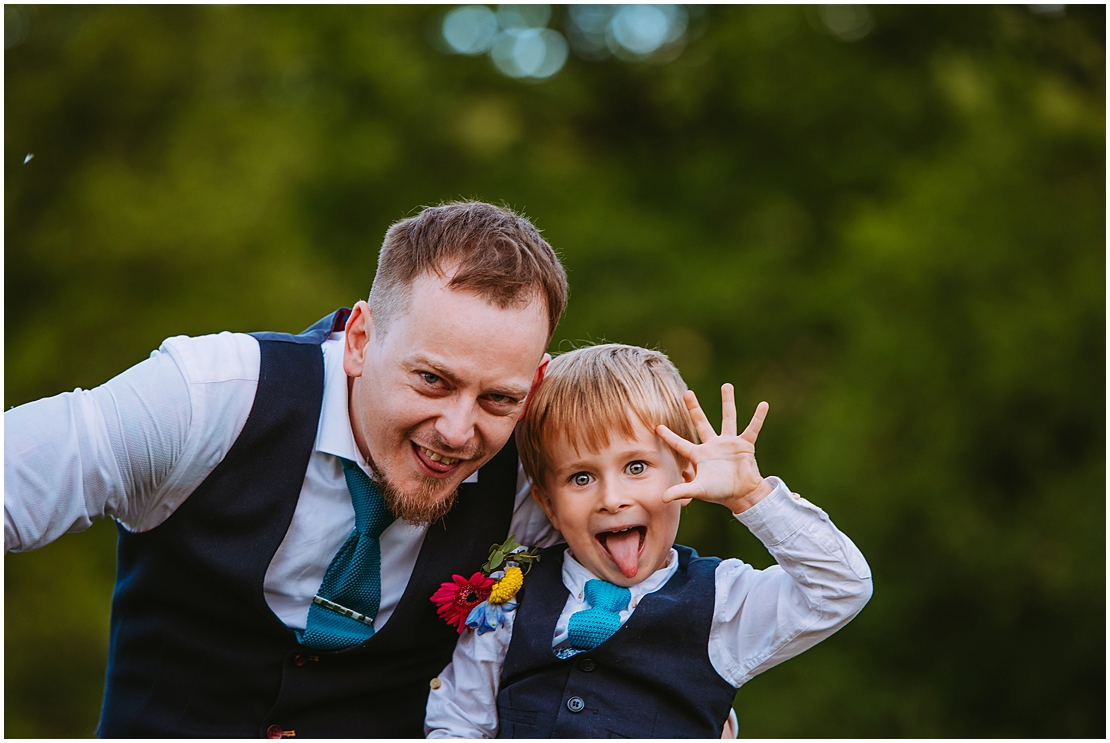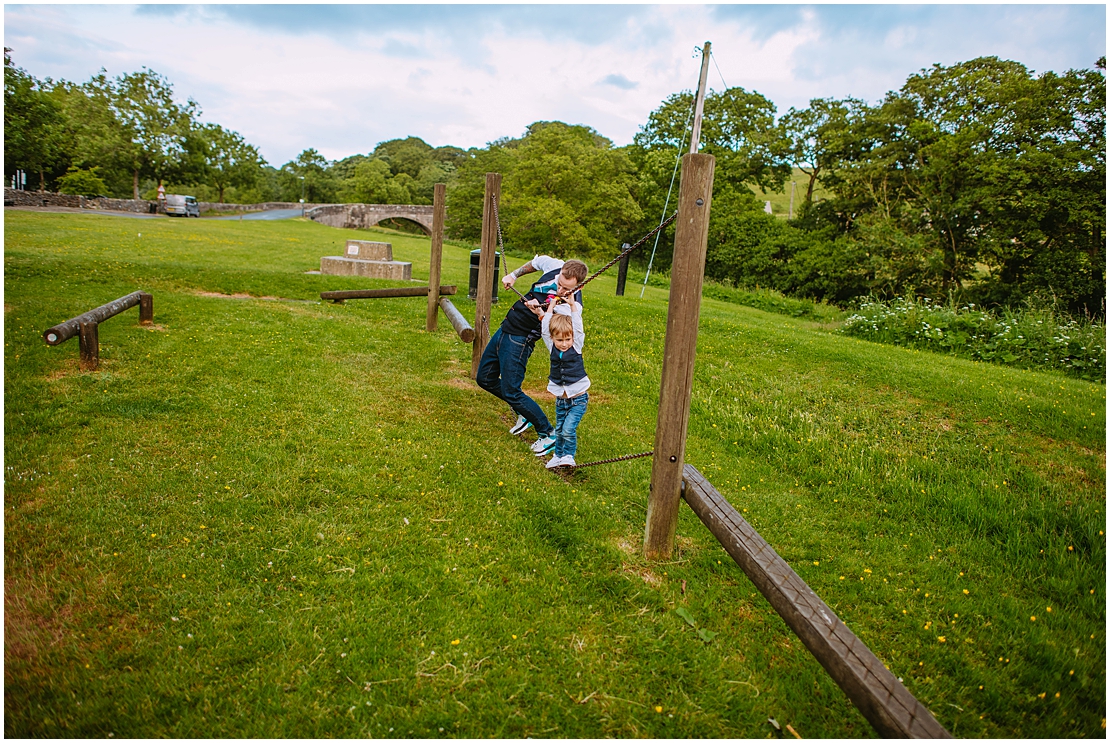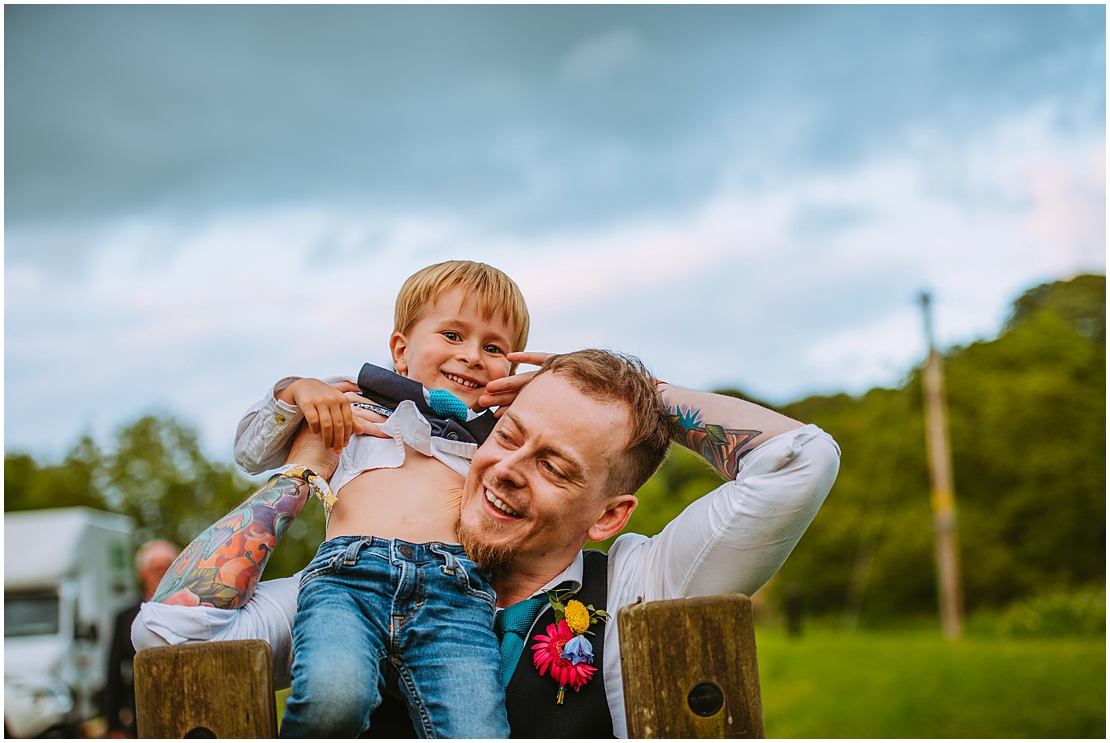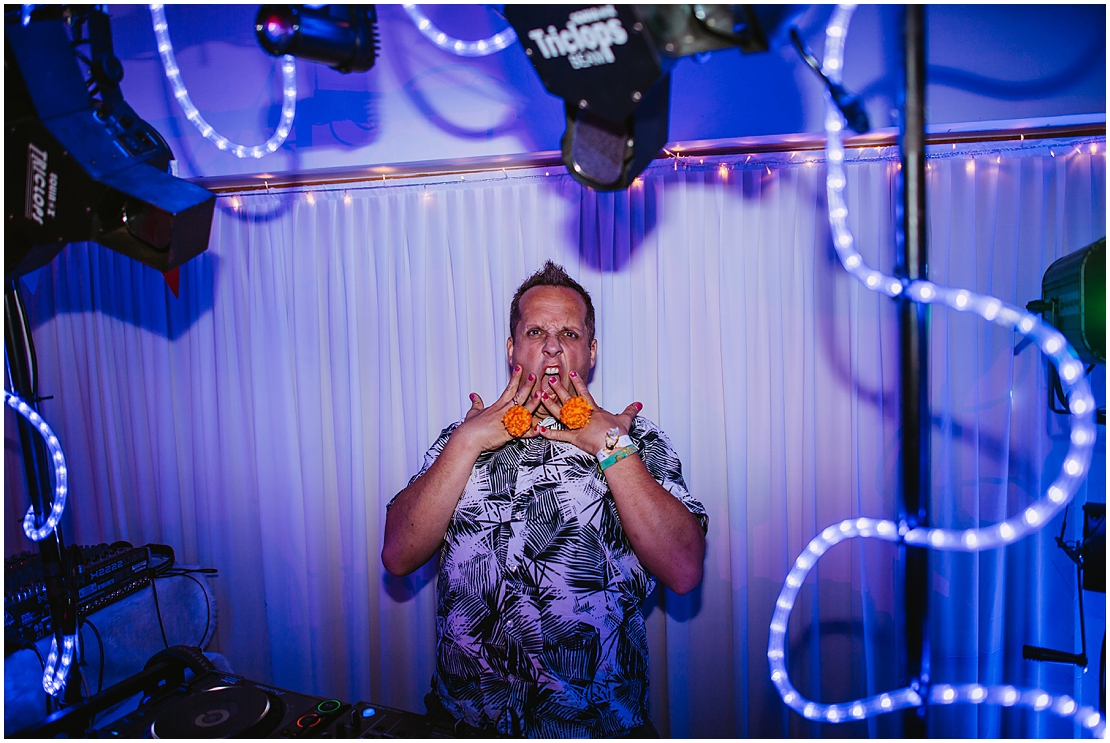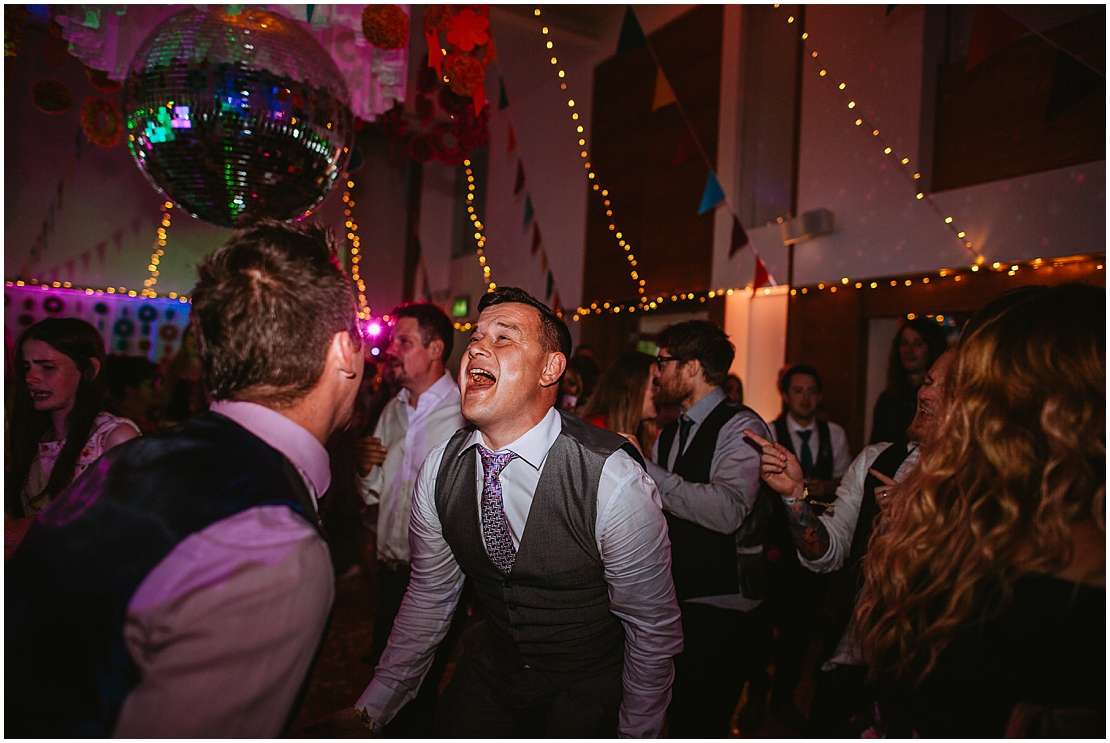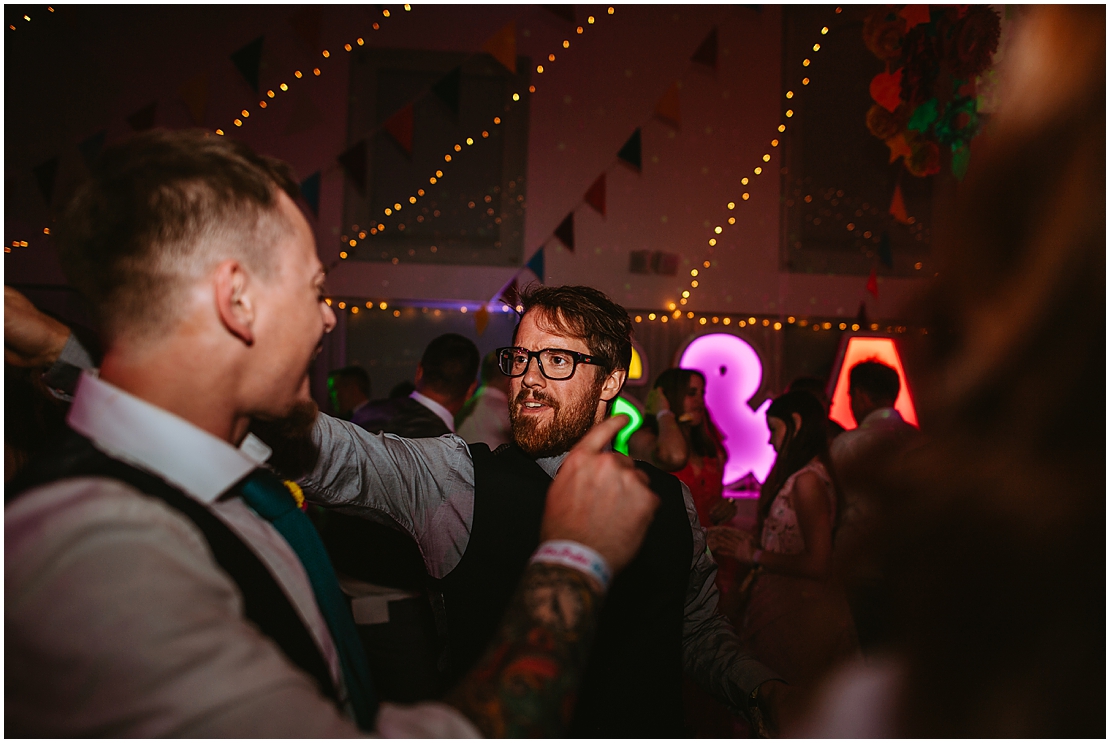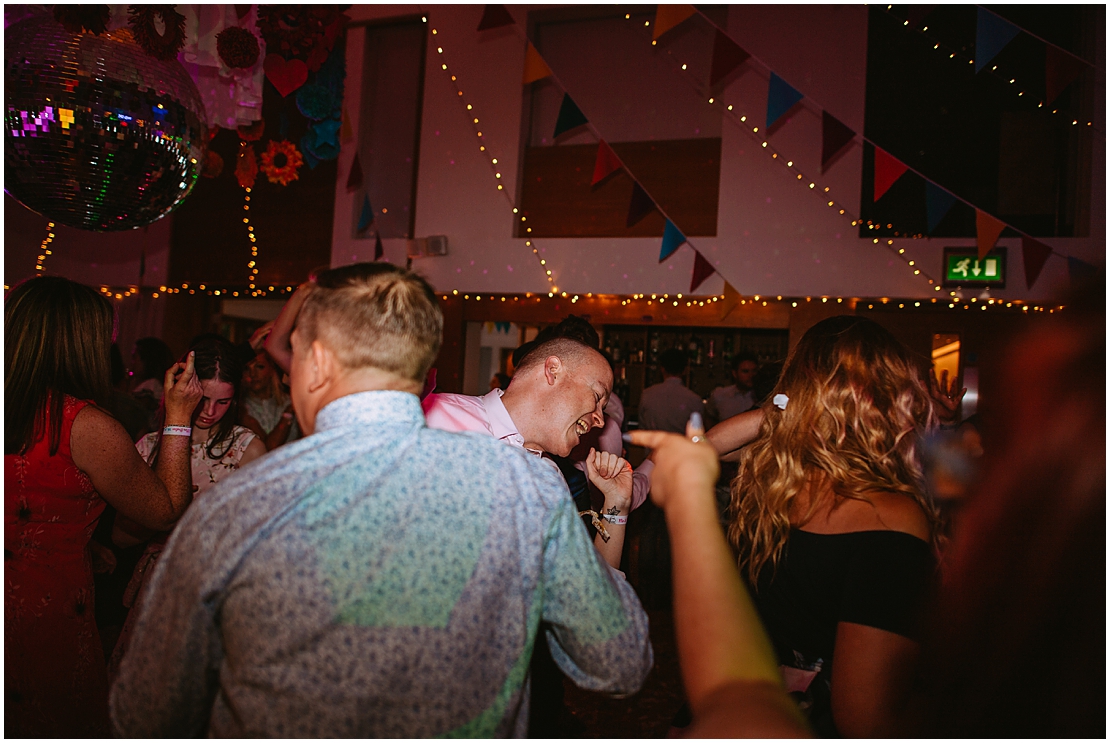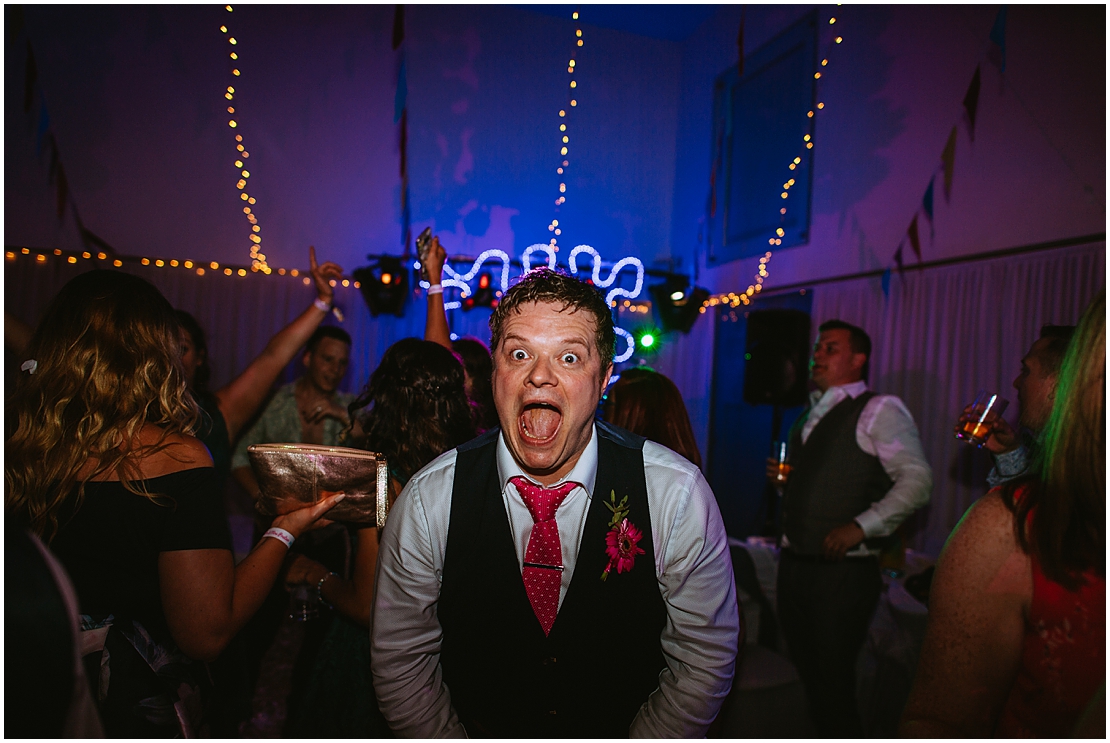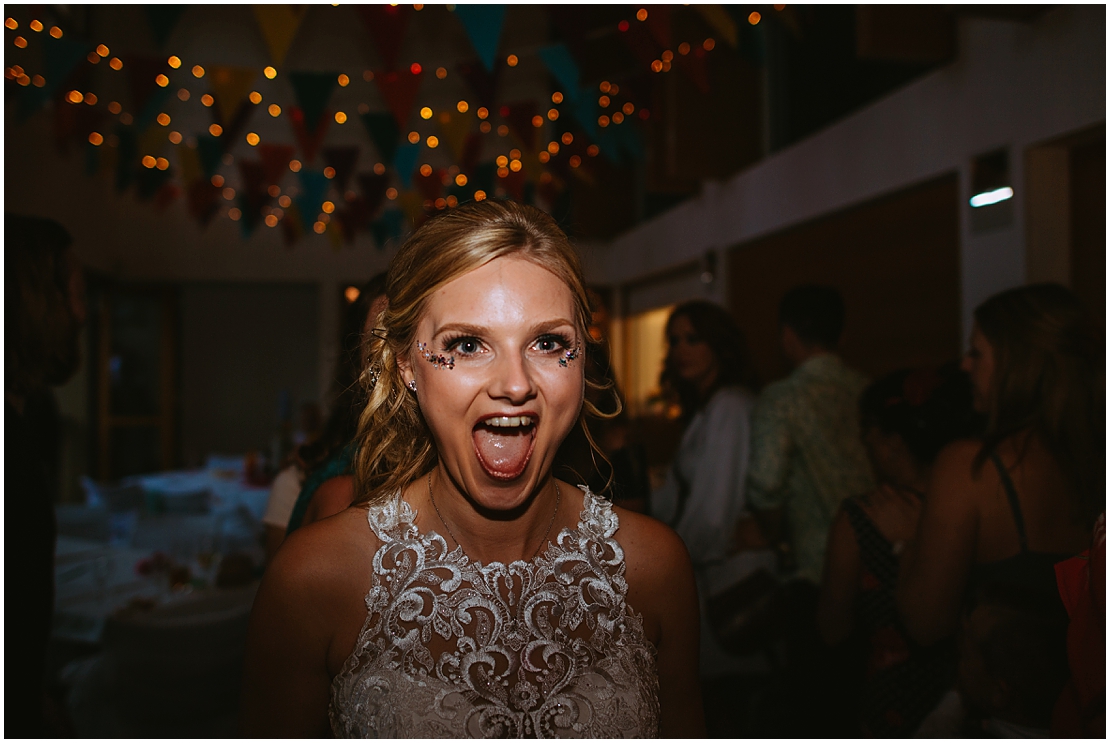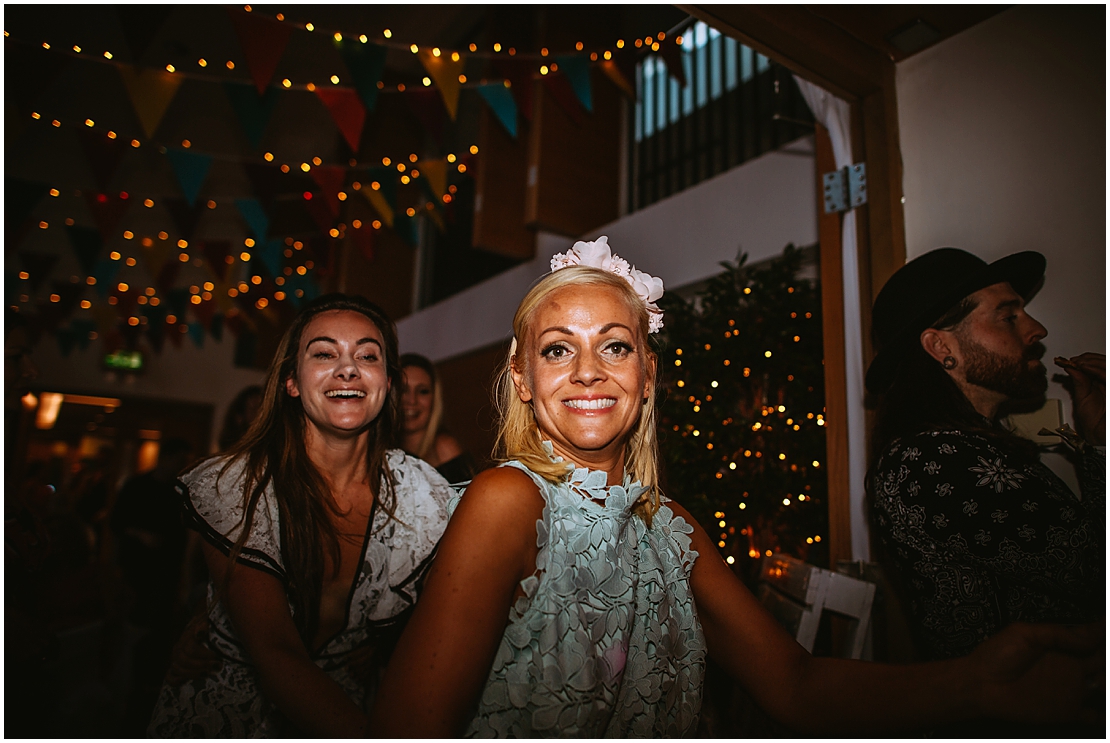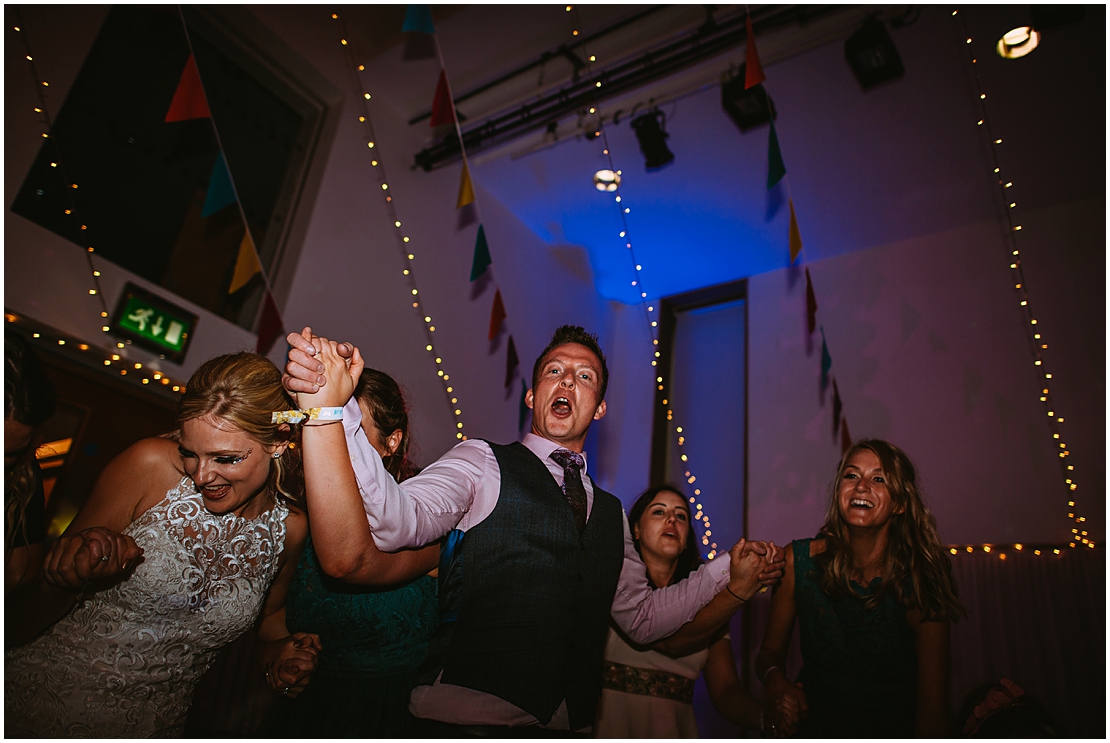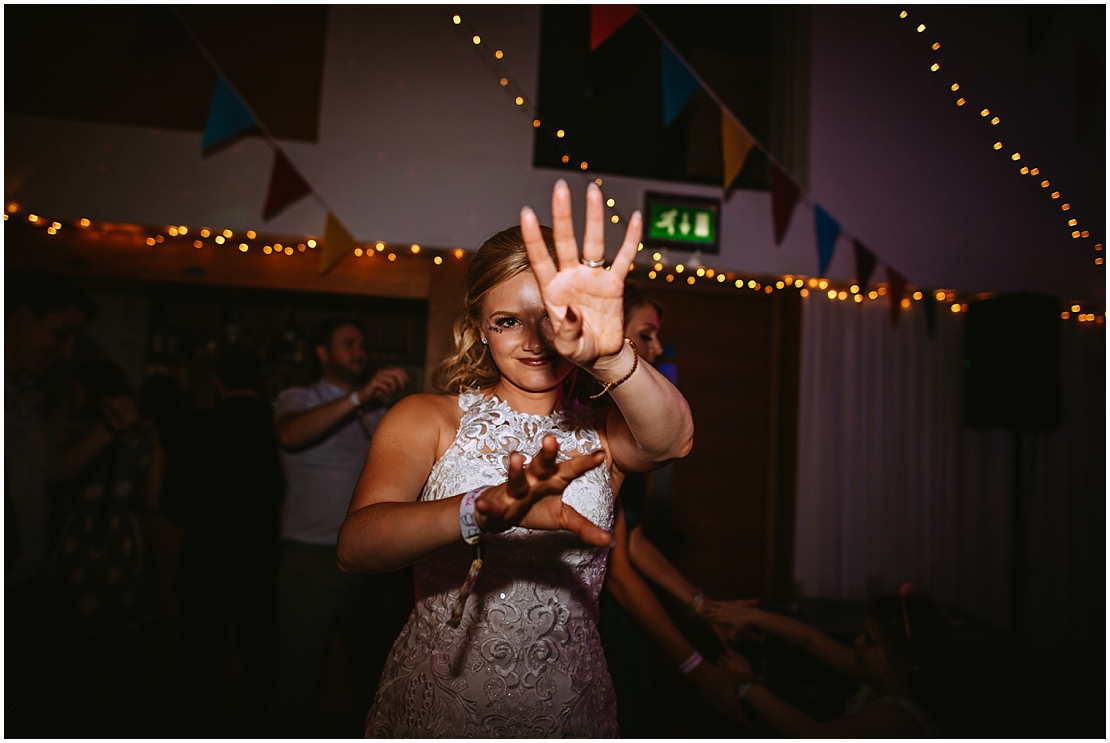 We are now taking bookings for 2019 / 2020; If you're looking for North Yorkshire Wedding Photographers or a photographer for your Slaidburn Village Hall wedding, we urge you to contact us sooner rather than later to check our availability for your date.
All images are under copyright © Richards & Co Photography