Emily + Kieran
Rockliffe Hall Wedding Photography // Luxury Outdoor Rockliffe Hall Wedding
Rockliffe Hall Wedding Photographer.
The first, outdoor Wedding at Rockliffe Hall and gorgeous weather made for beautiful photography at Emily & Kieran's wedding.
Outdoor Wedding Ceremony at Rockliffe Hall.
What an amazing day we had at Emily & Kieran's wedding - having the wedding outside made a wonderful change for us, as normally the ceremony would have been held in the orangery, but due to Covid, this was closed at the time.
Emily & Kieran had actually got married a couple of days ago in Durham, and we photographed their 'pre-shoot / engagement' straight after, but they only had close family with them, and at Rockliffe Hall, nobody at the time knew they'd already been married a few days earlier :)
Thanks so much! The pics are amazing! Loving reliving the day which went FAR TOO QUICKLY!
I'm not going to go into detail too much, but if you're into skiing, you may recognise Emily from the TV, and the Winter Olympics! Kieran is also the director of a well know rugby club too.
As Kieran is well into his Rugby, and so were many of the guests, they'd pre-recorded the Lions game from a few hours earlier, then quite a few sat down to watch the game - the Lions did win... thankfully!!
Wedding Photography at Rockliffe Hall.
Thank you so much to the pair of you, for allowing us to not only share this amazing day with you but also to be able to capture your Rockliffe Hall Wedding Photos for you! You guys absolutely killed it.... and we had so much fun, with not only you two but your lovely friends/family too :) Craig & Andrea x
We can't wait to go back to photograph another wedding at Rockliffe Hal.
Rockliffe Hall Wedding Suppliers:
Venue: Rockliffe Hall
Dress: Jesus Peiro - Miss Bush
Florist: Wild & Wonderful
Hair: Carla Styles
Makeup: Beatrice Holli Mett
Here's a small collection of photographs to tell the story of how Emily & Kieran's wonderful, outdoor wedding at Rockliffe Hall went down.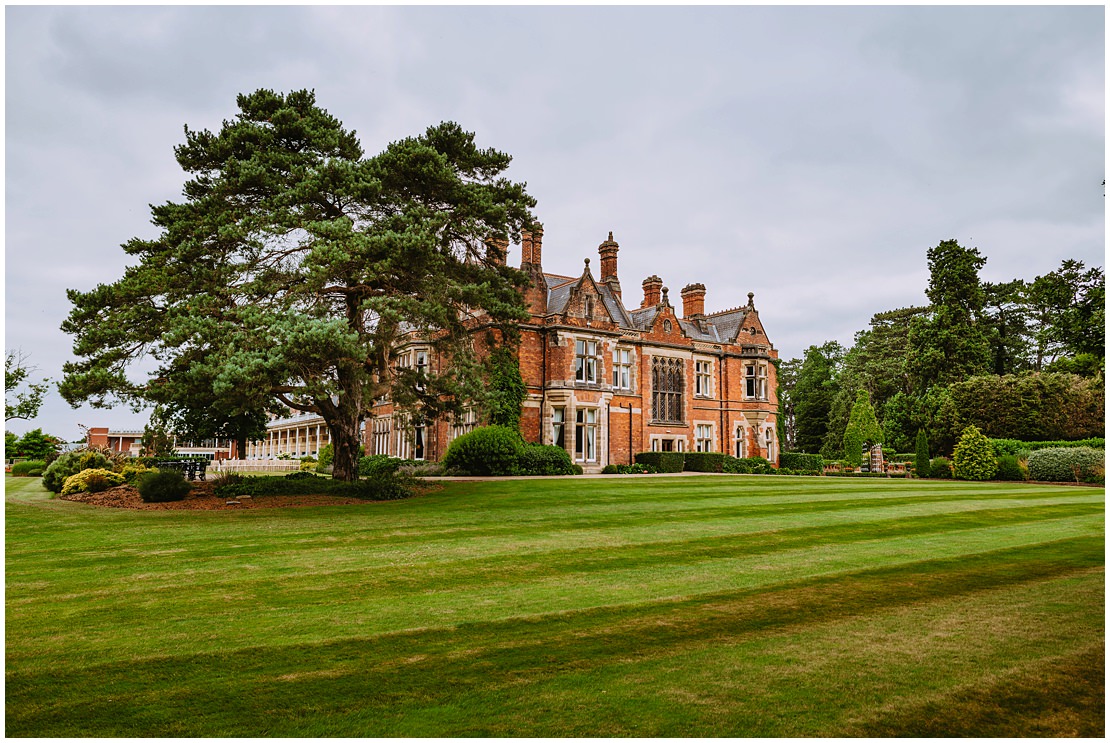 What a gorgeous backdrop for your outdoor wedding.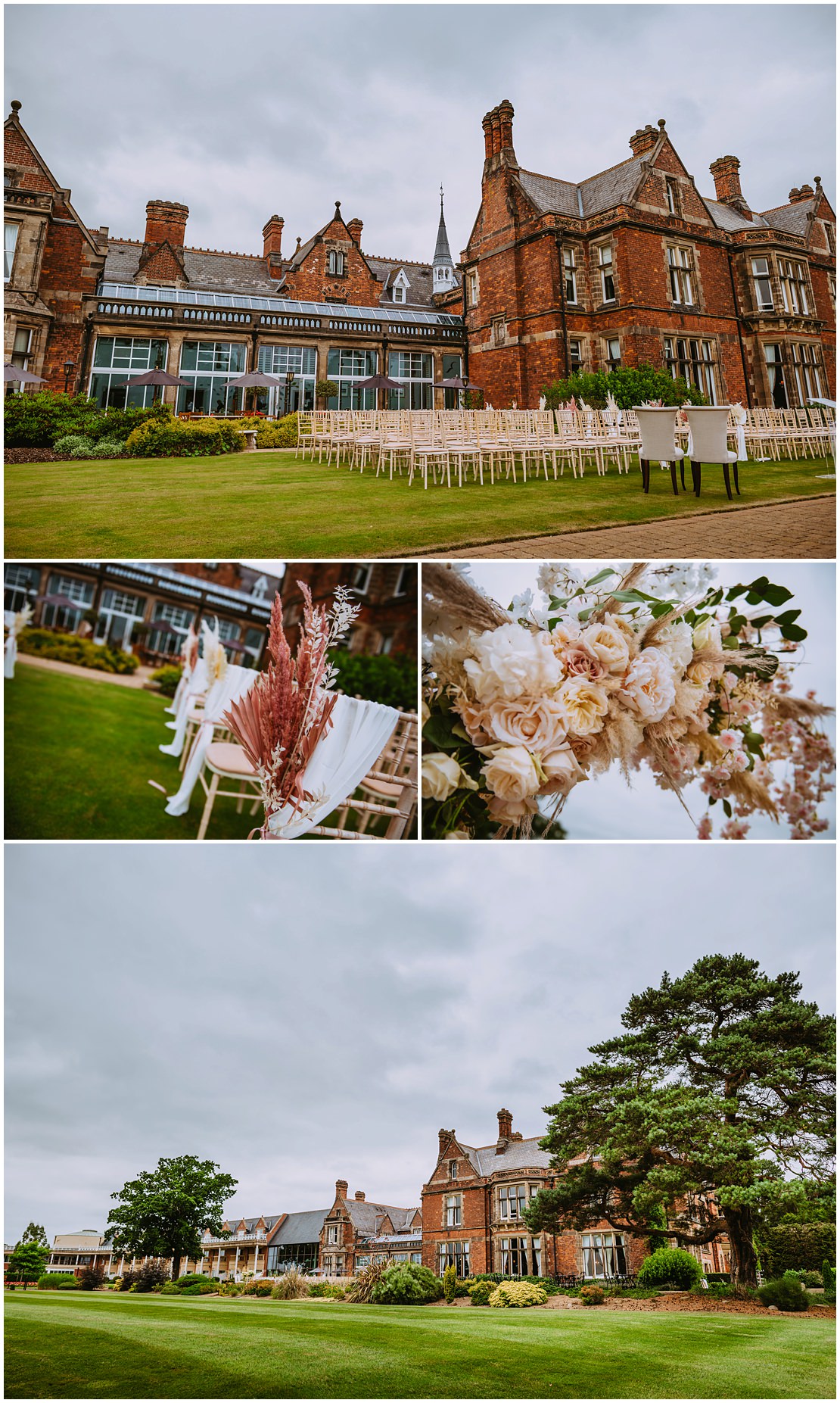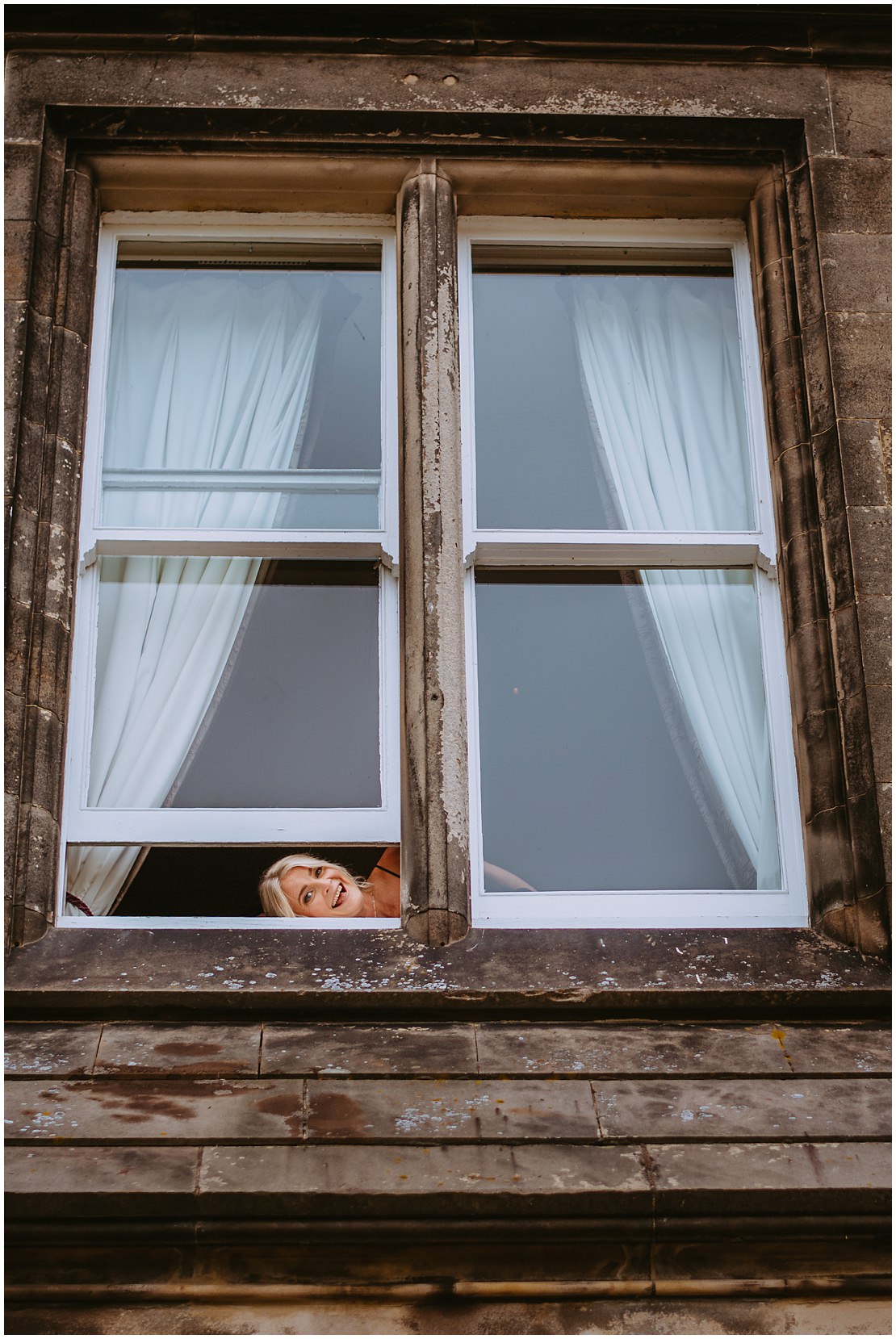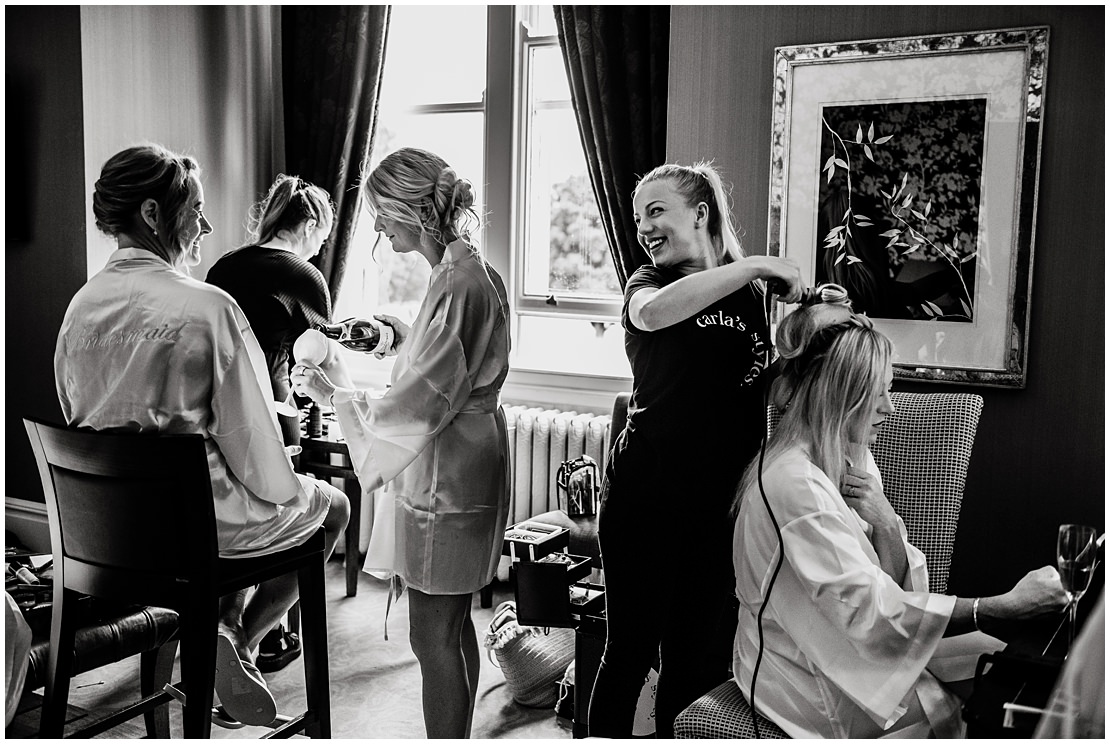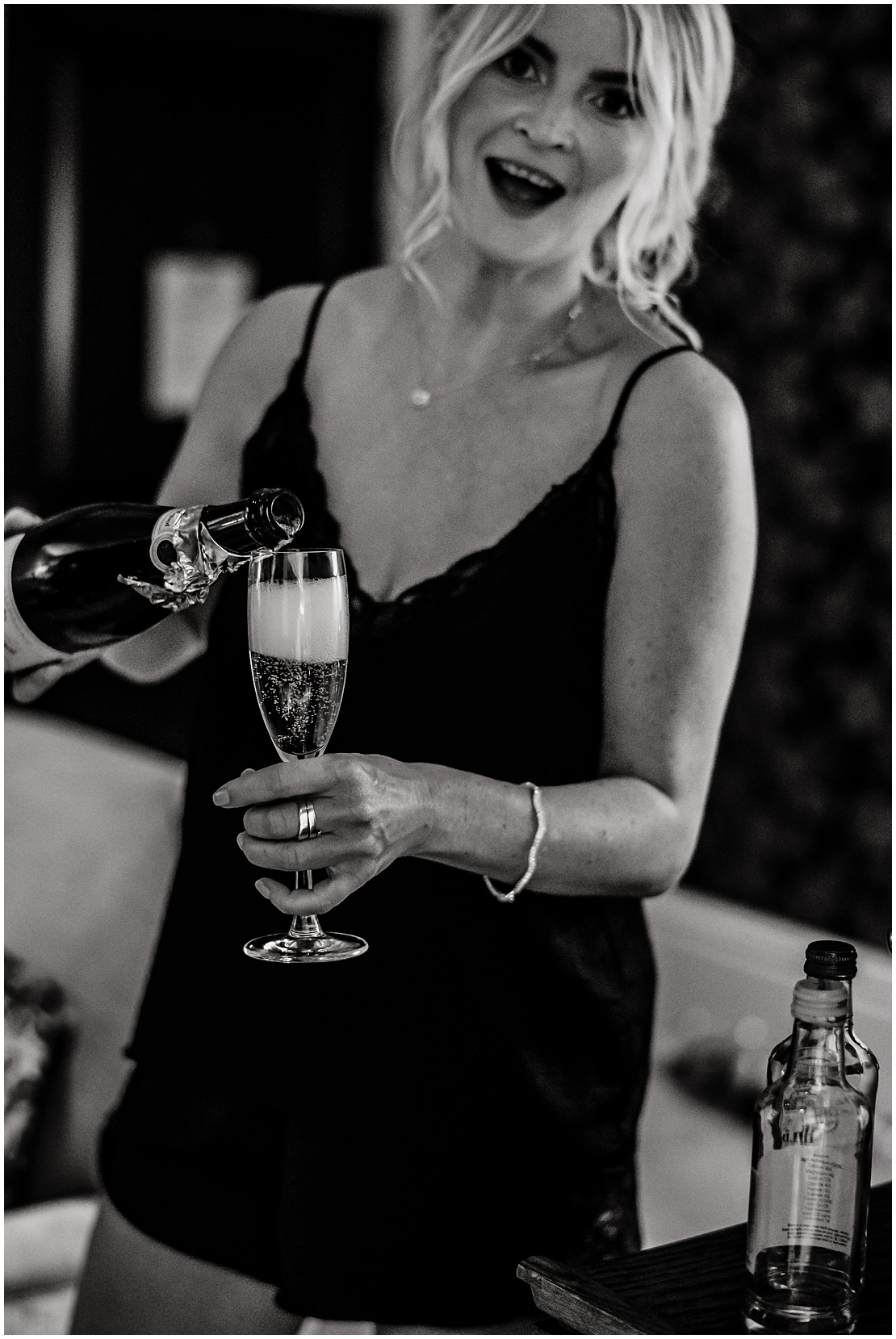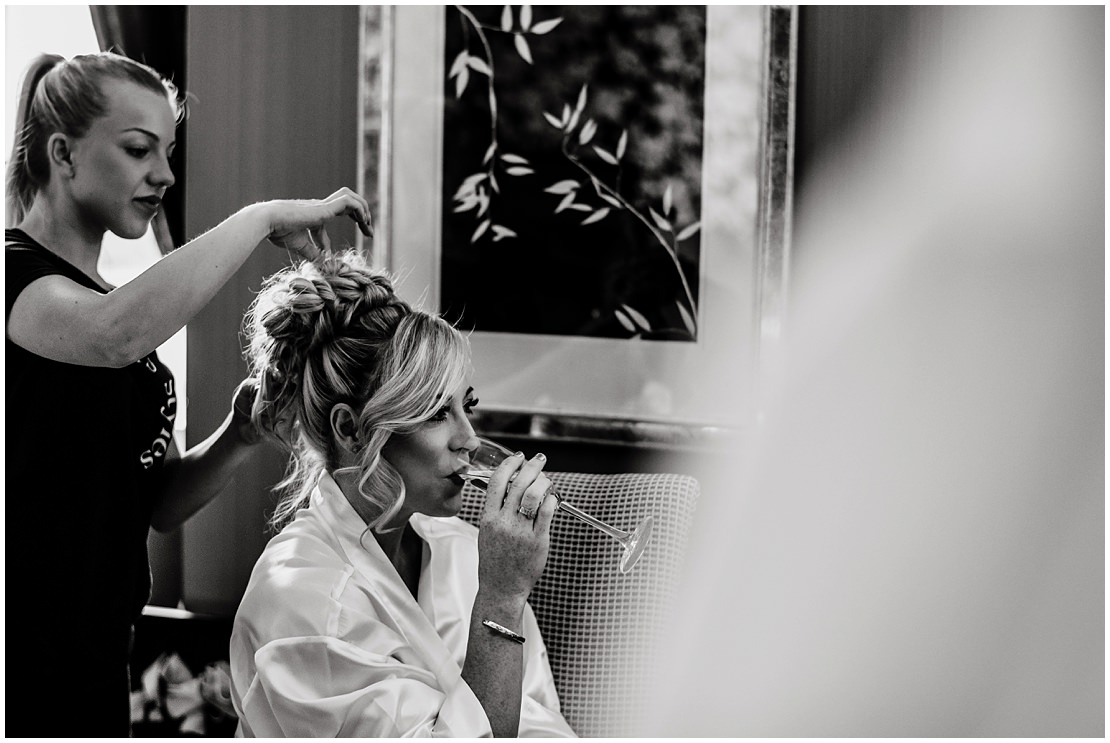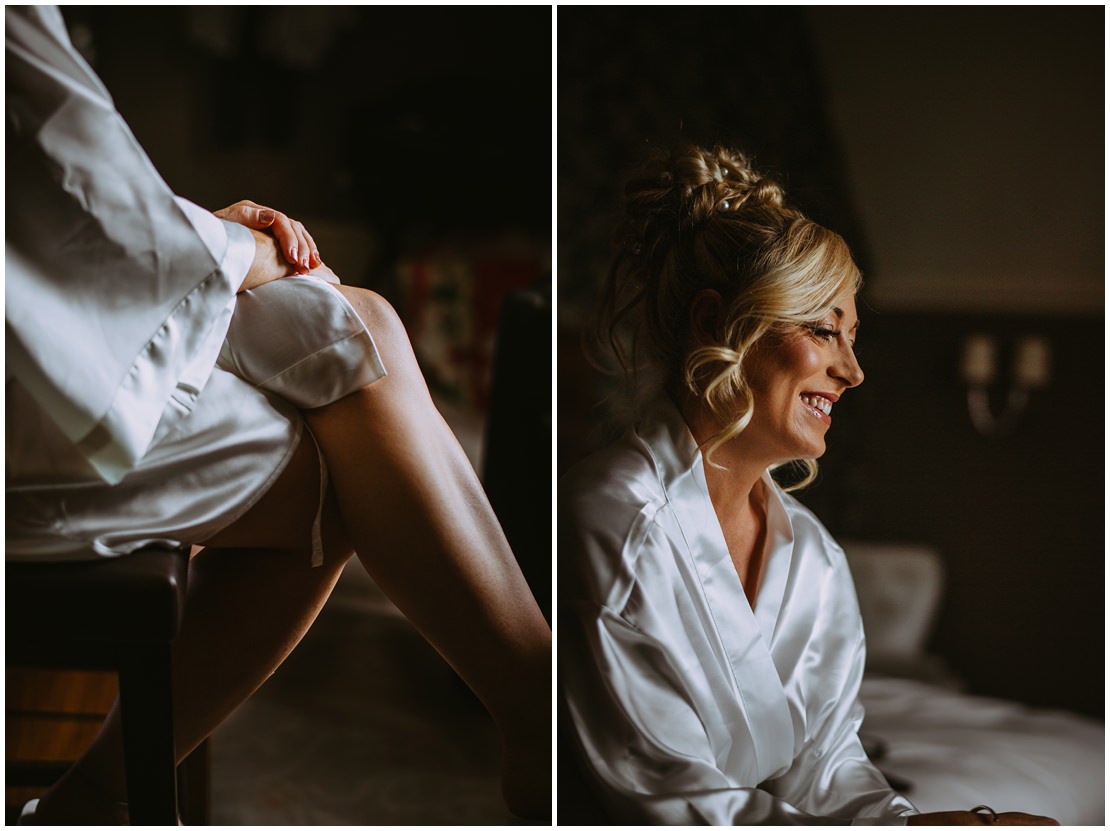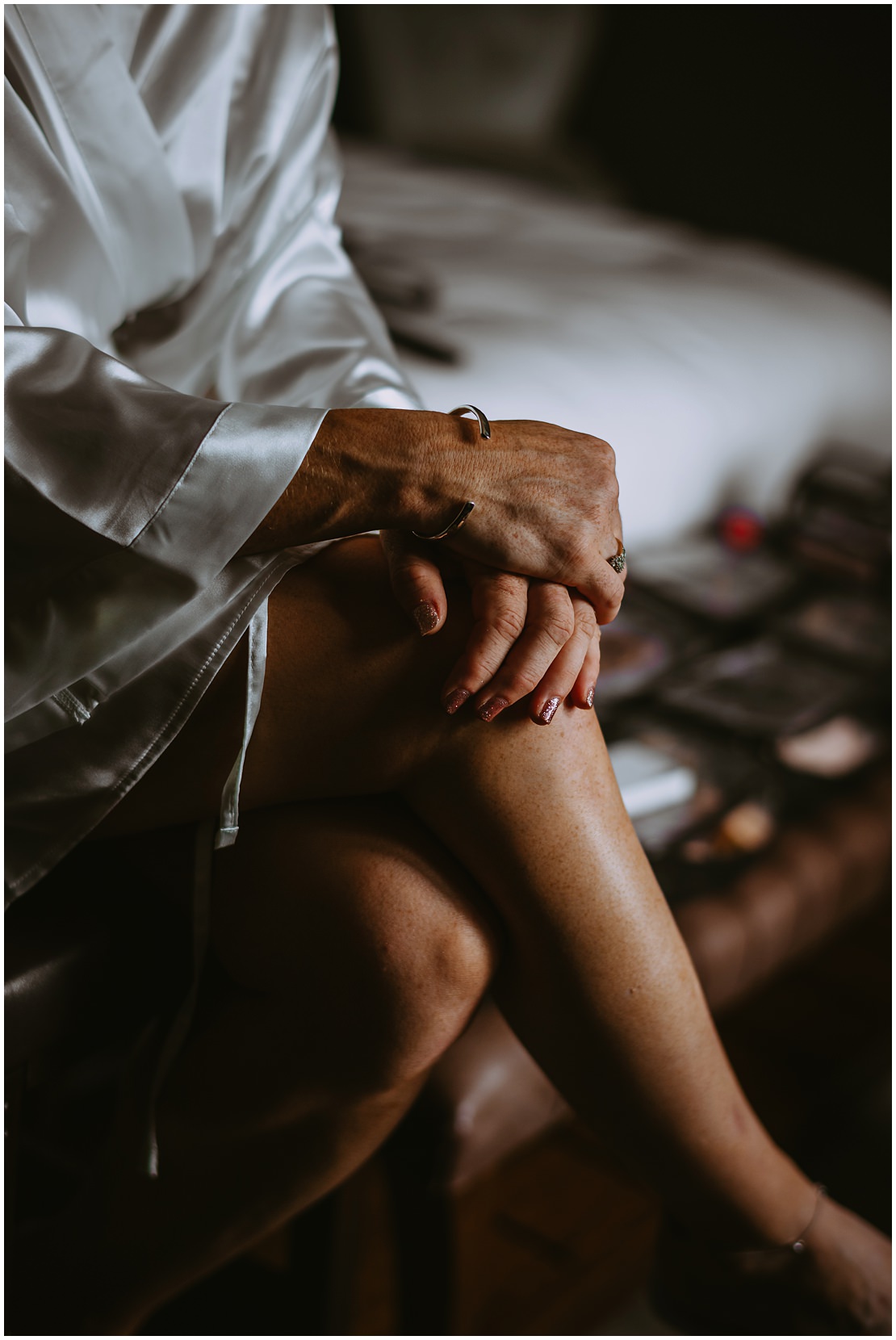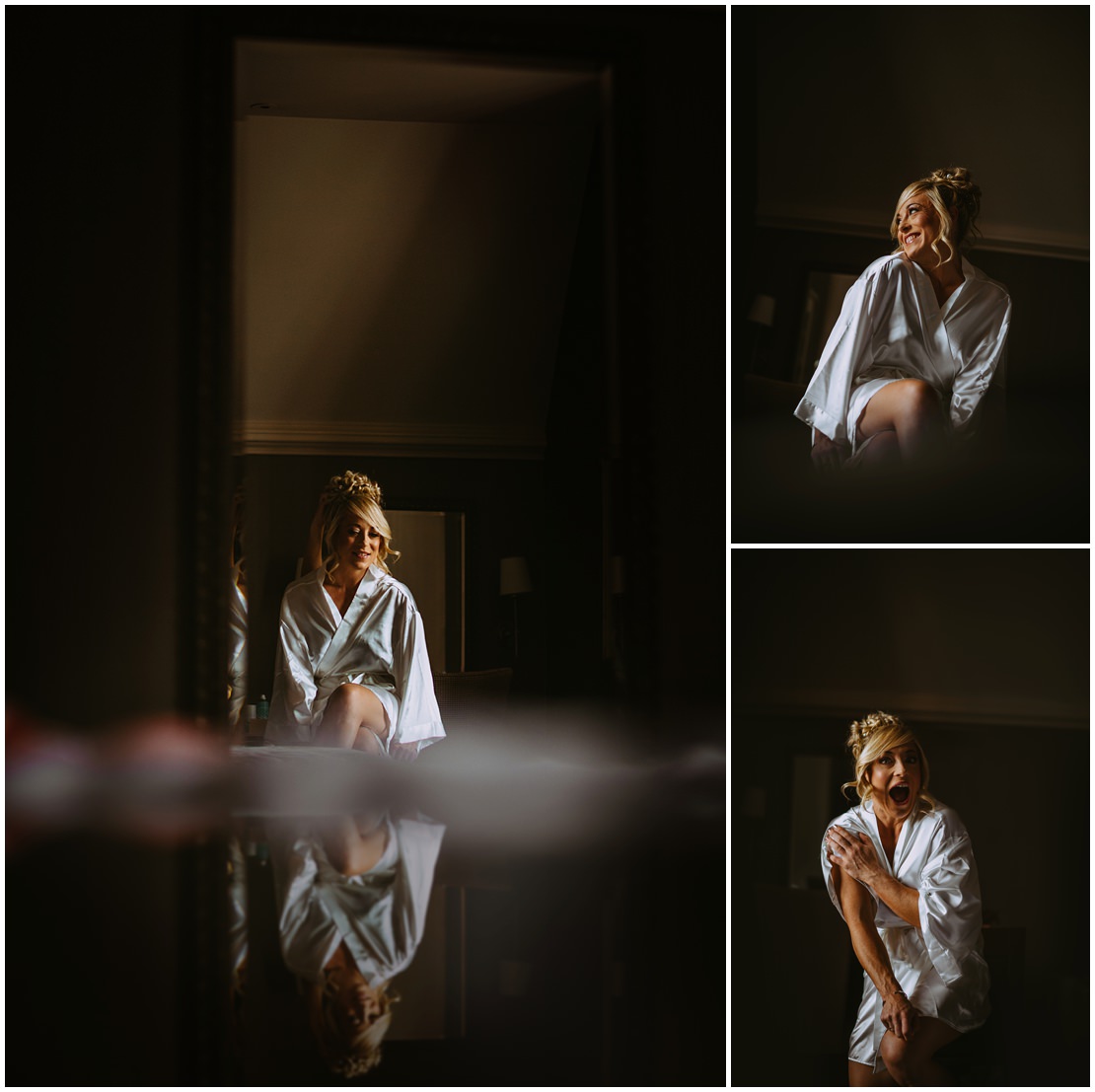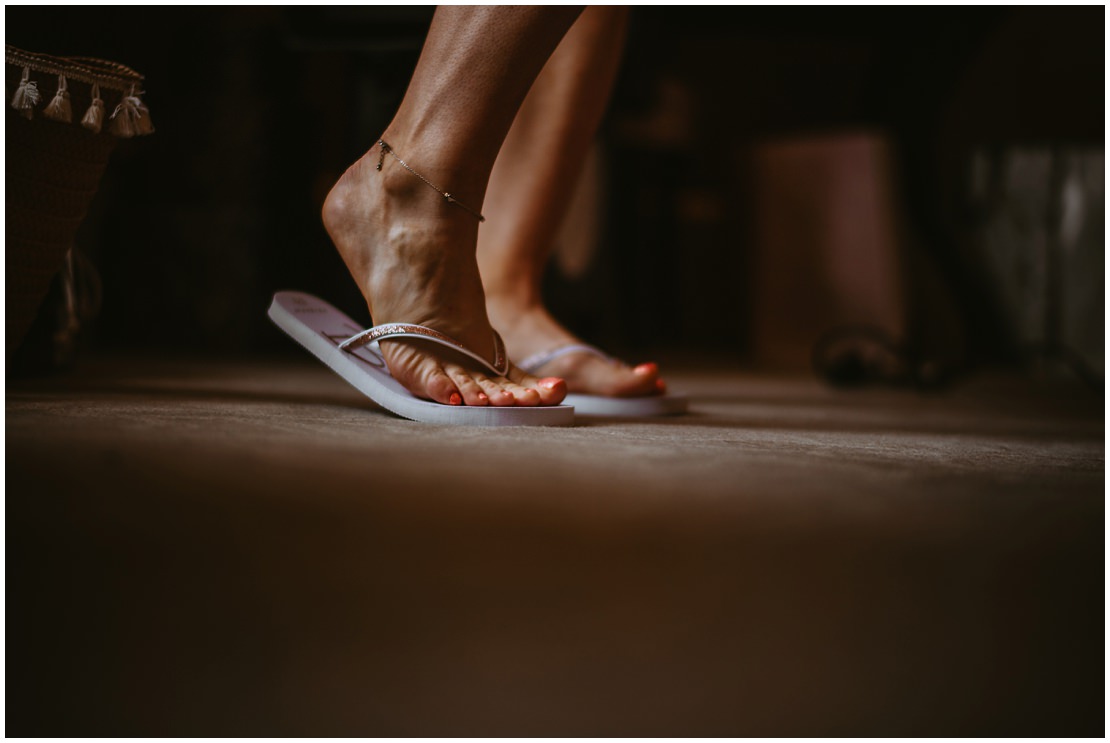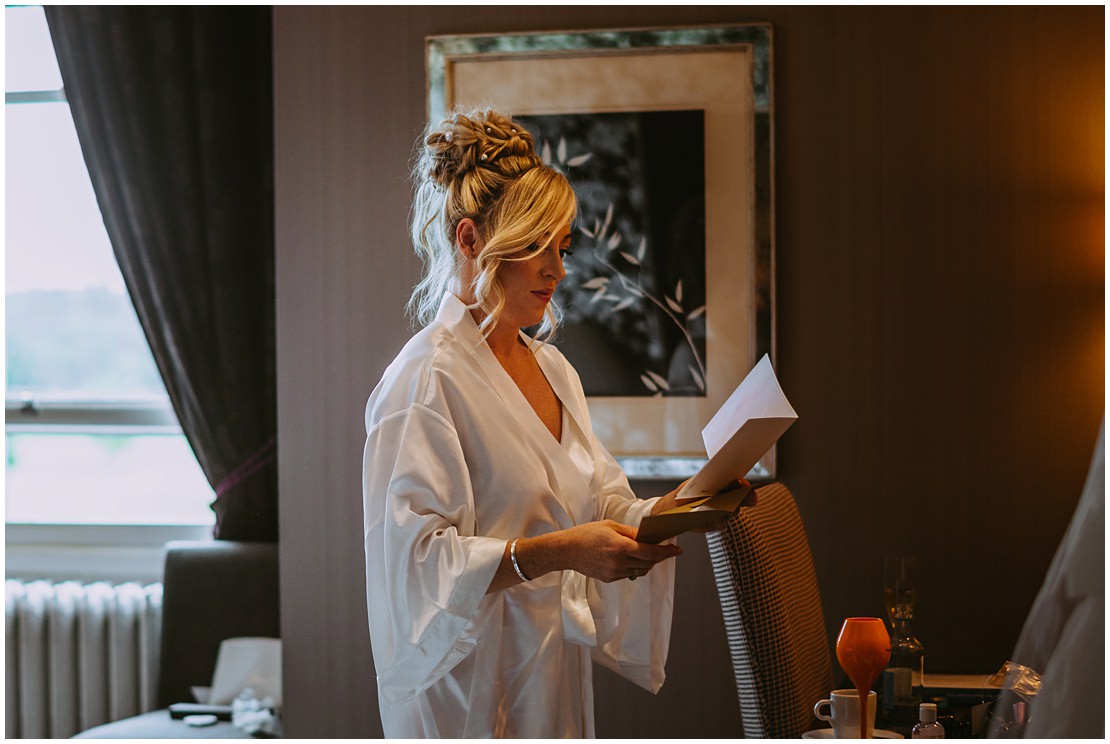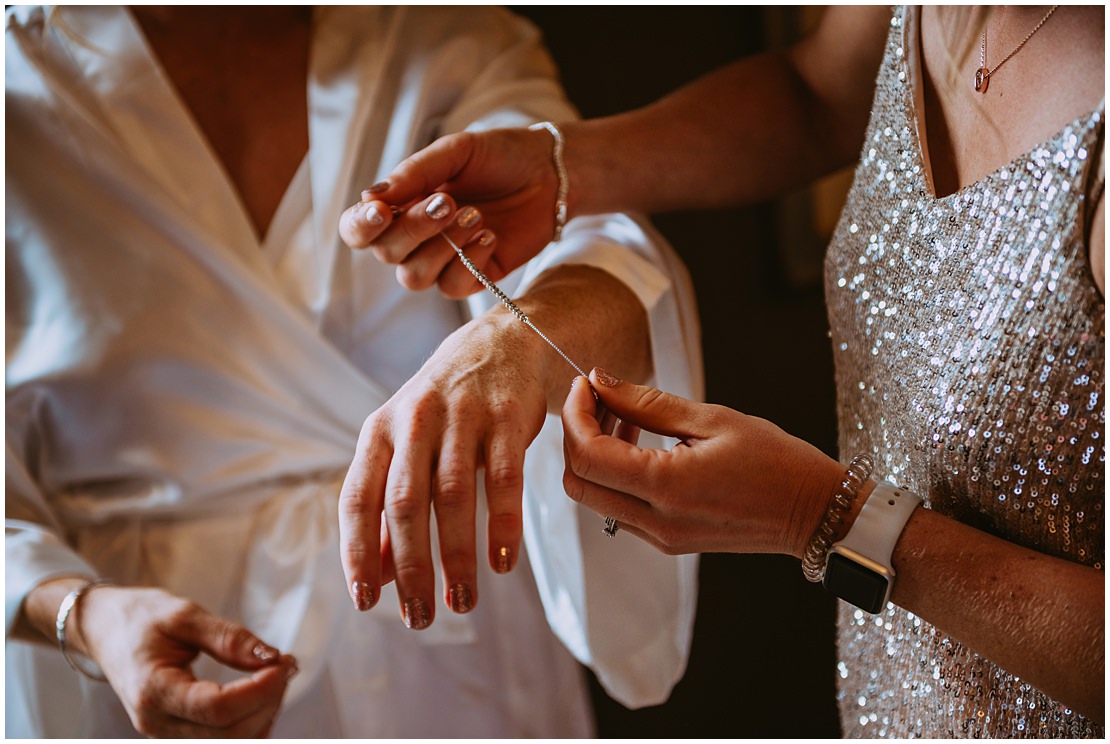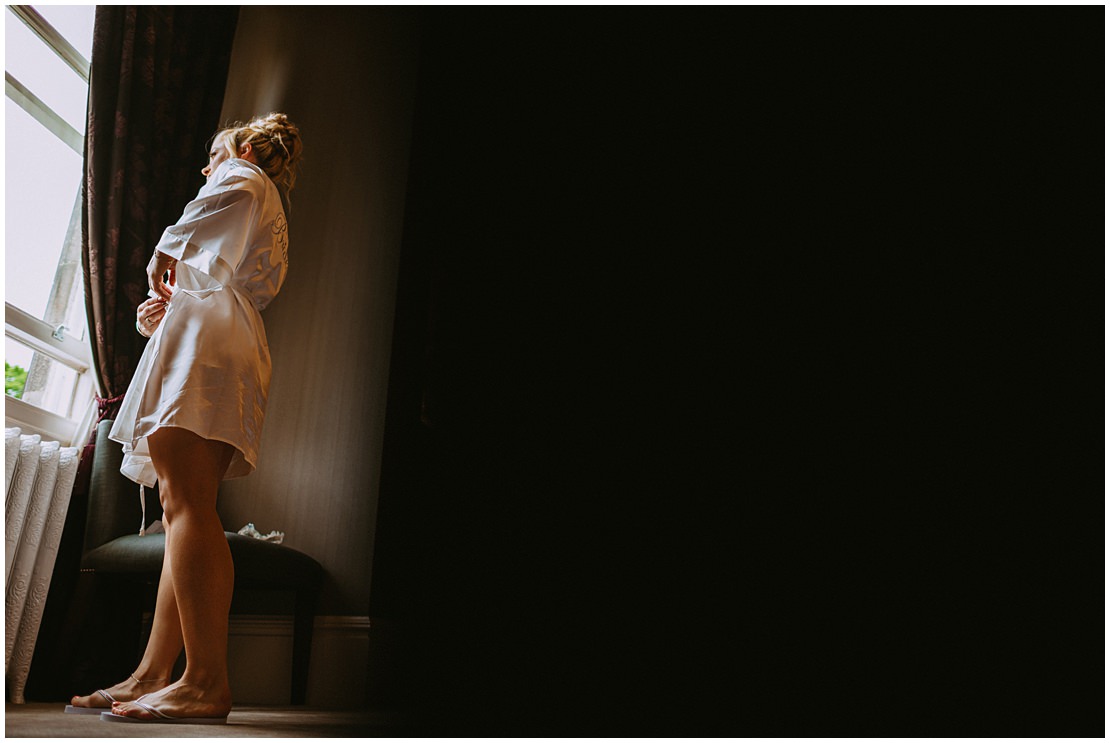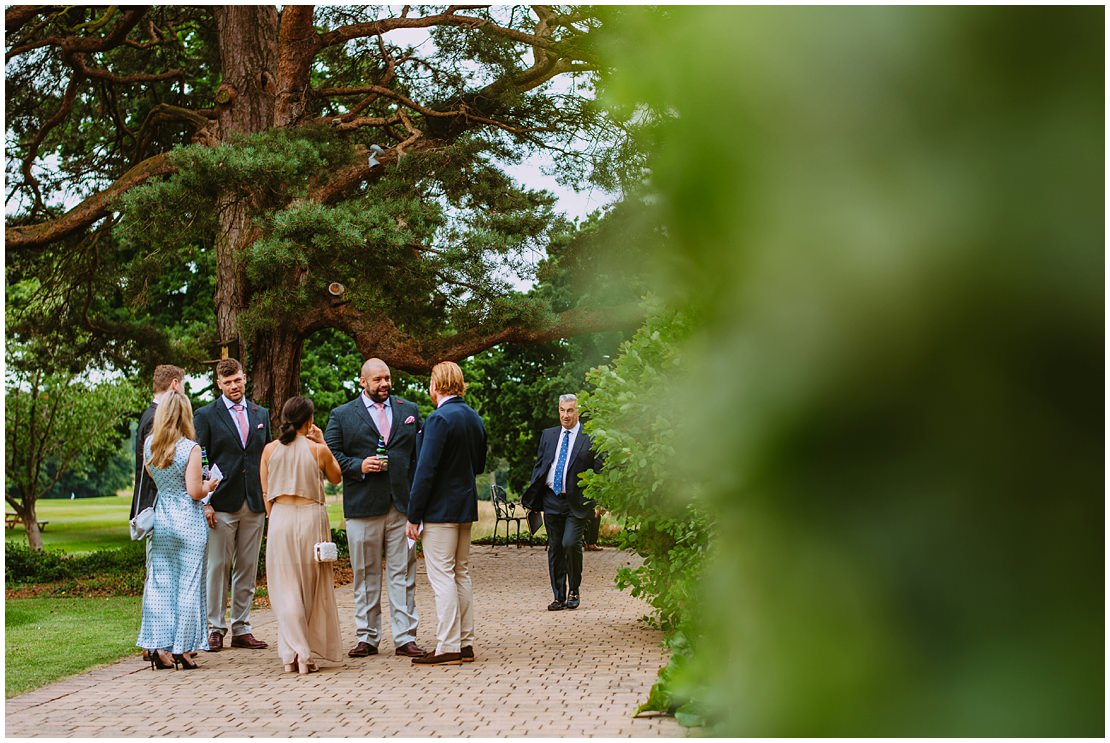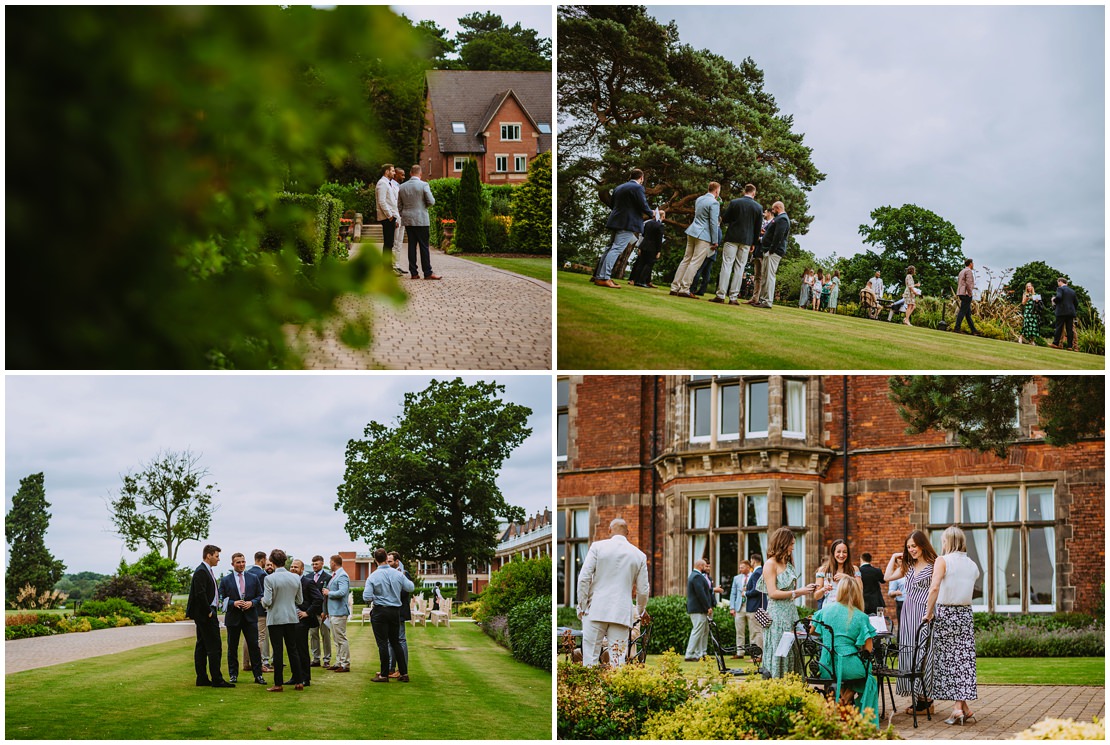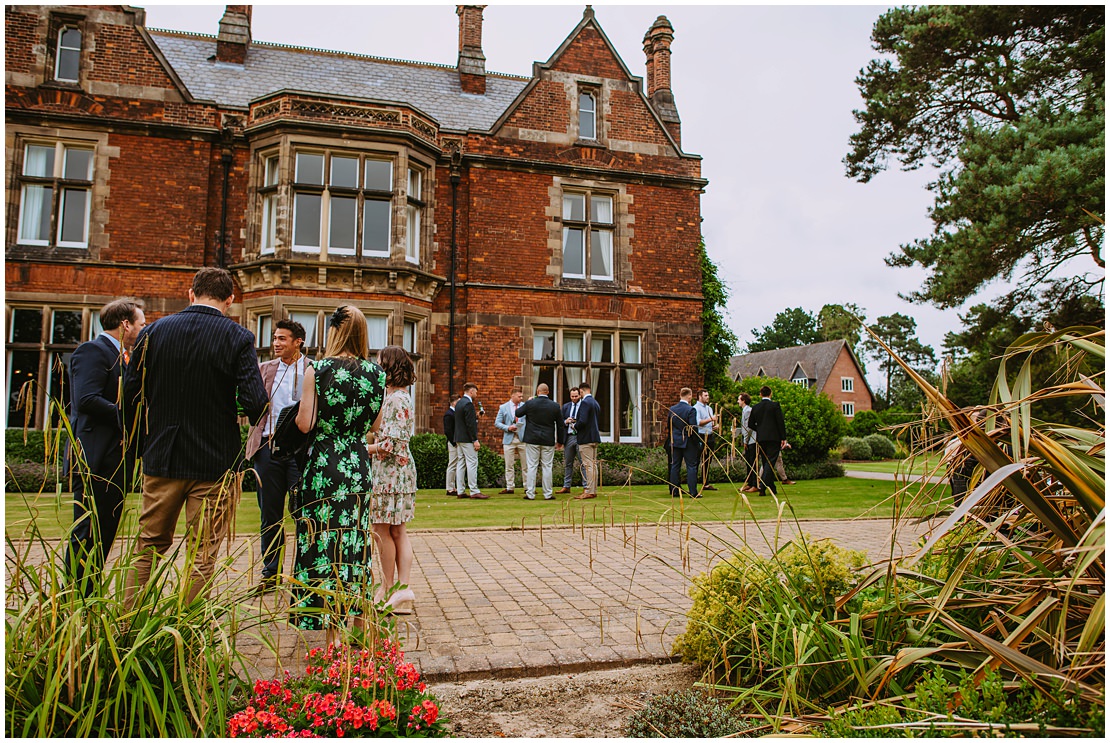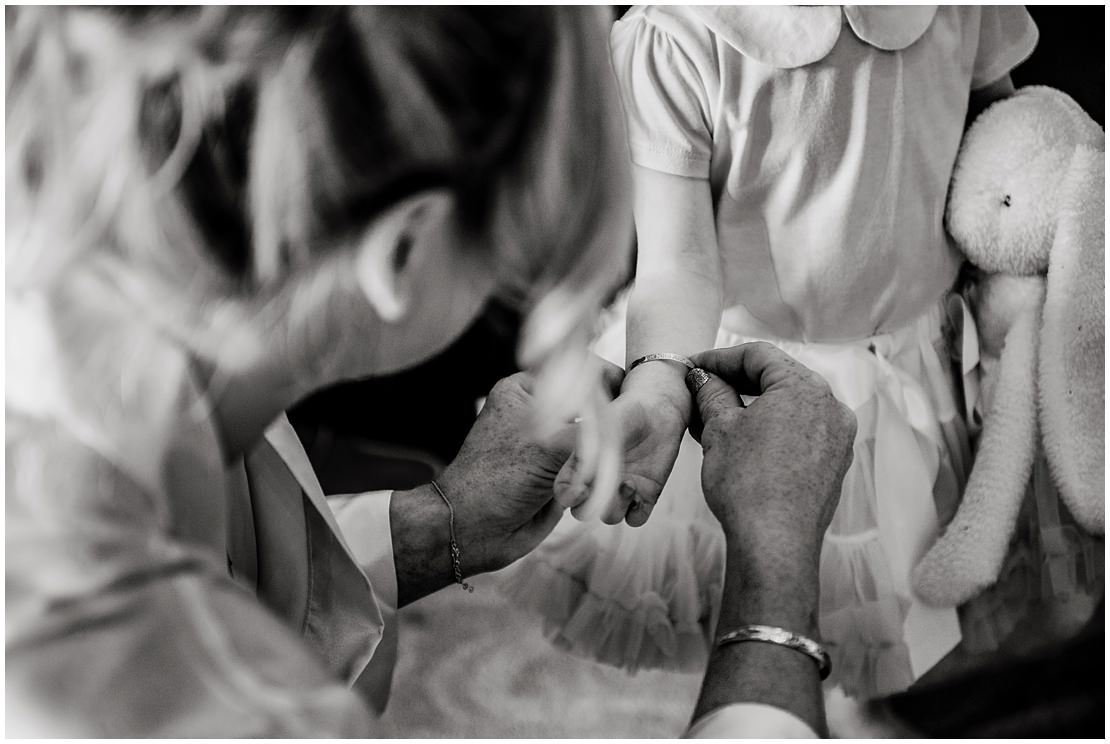 Emily's dad, cooling off - unbelievably warm in this room!!!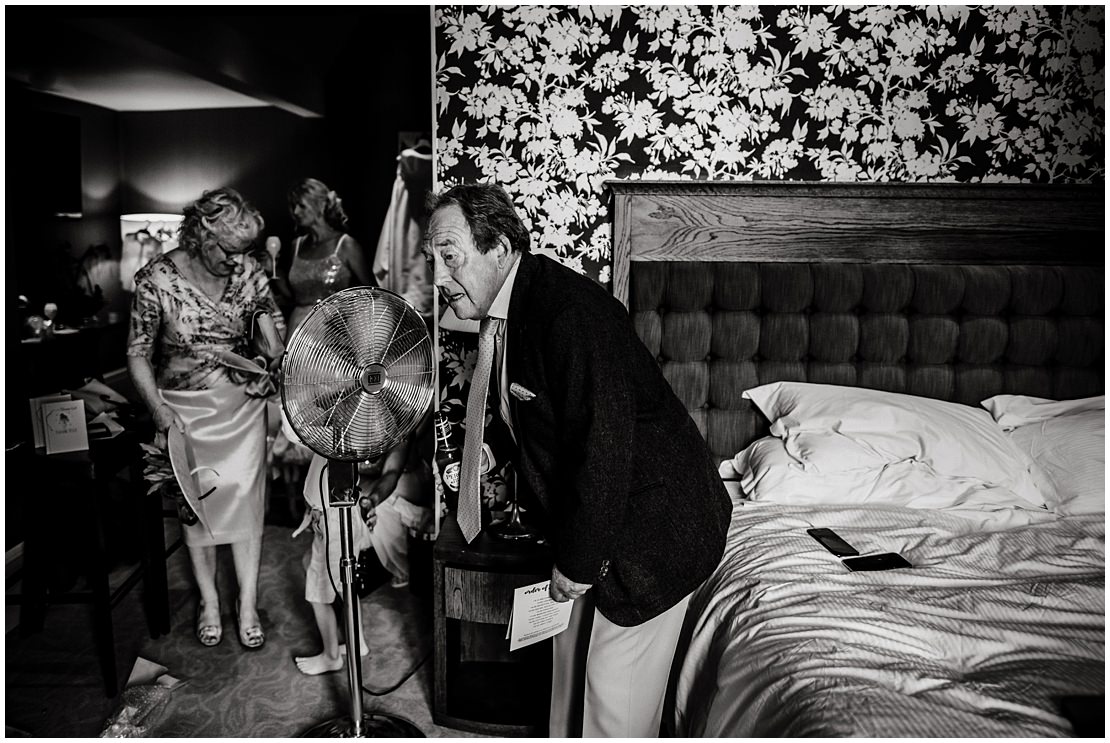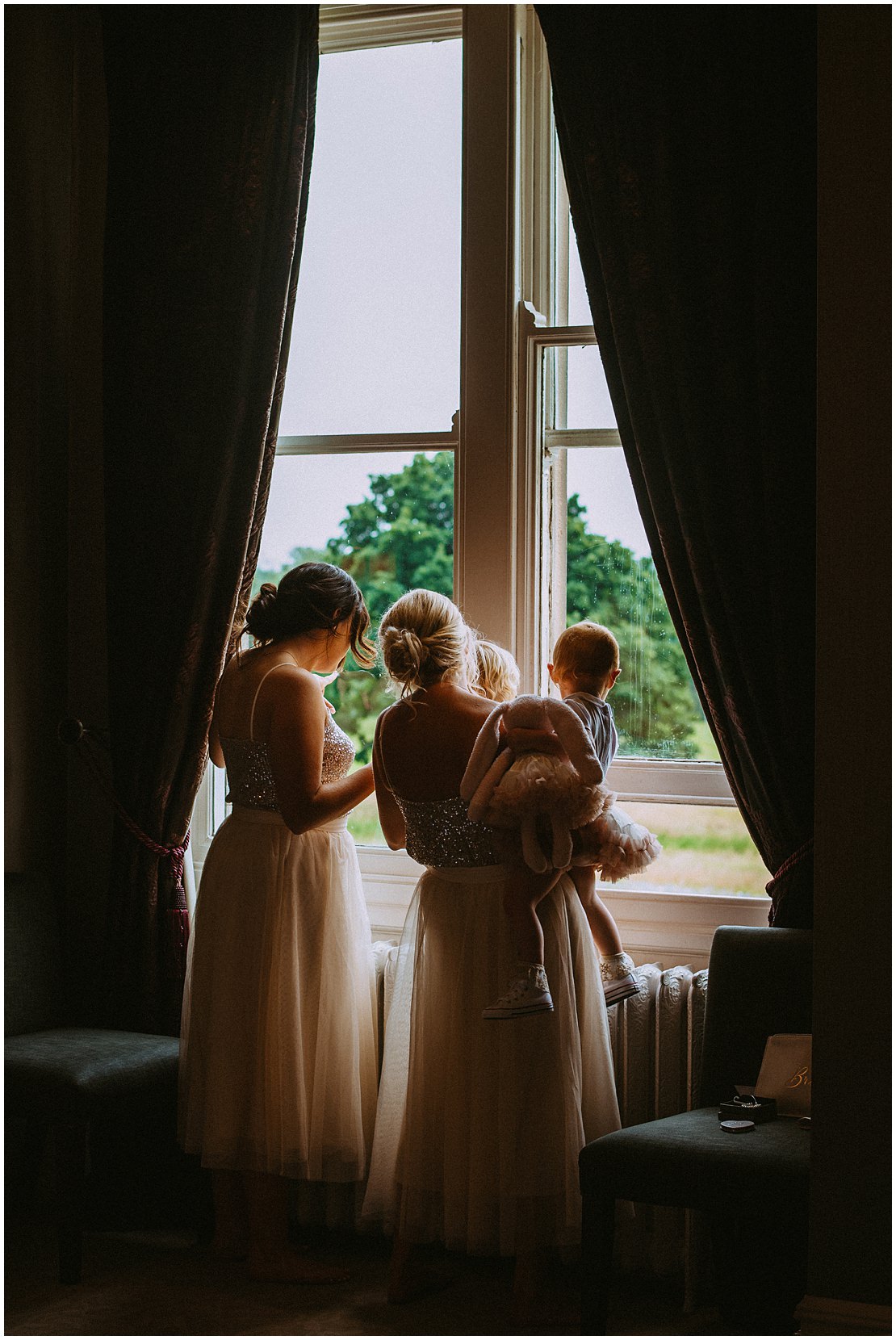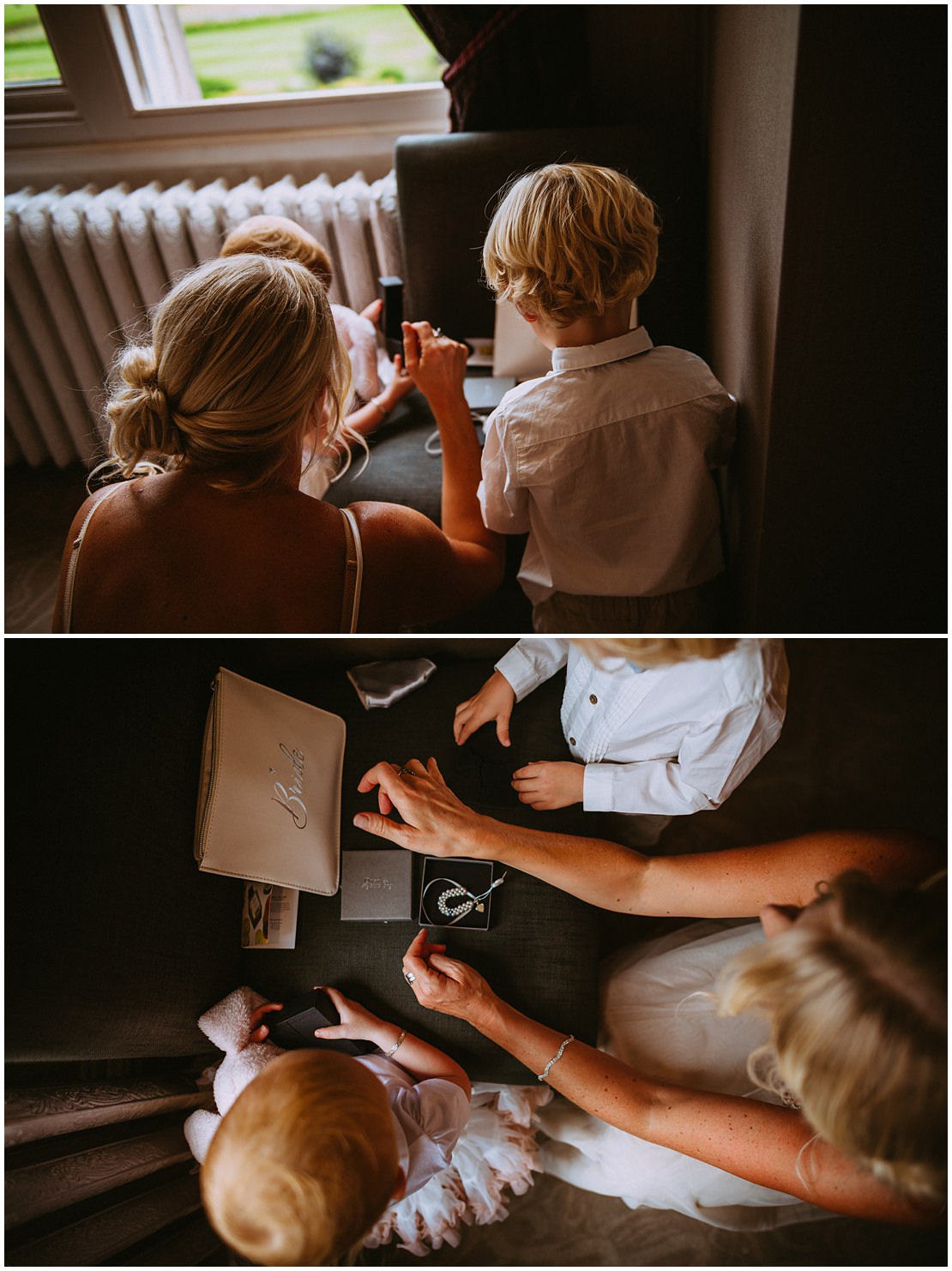 Just look at the face of Emily's wee niece man!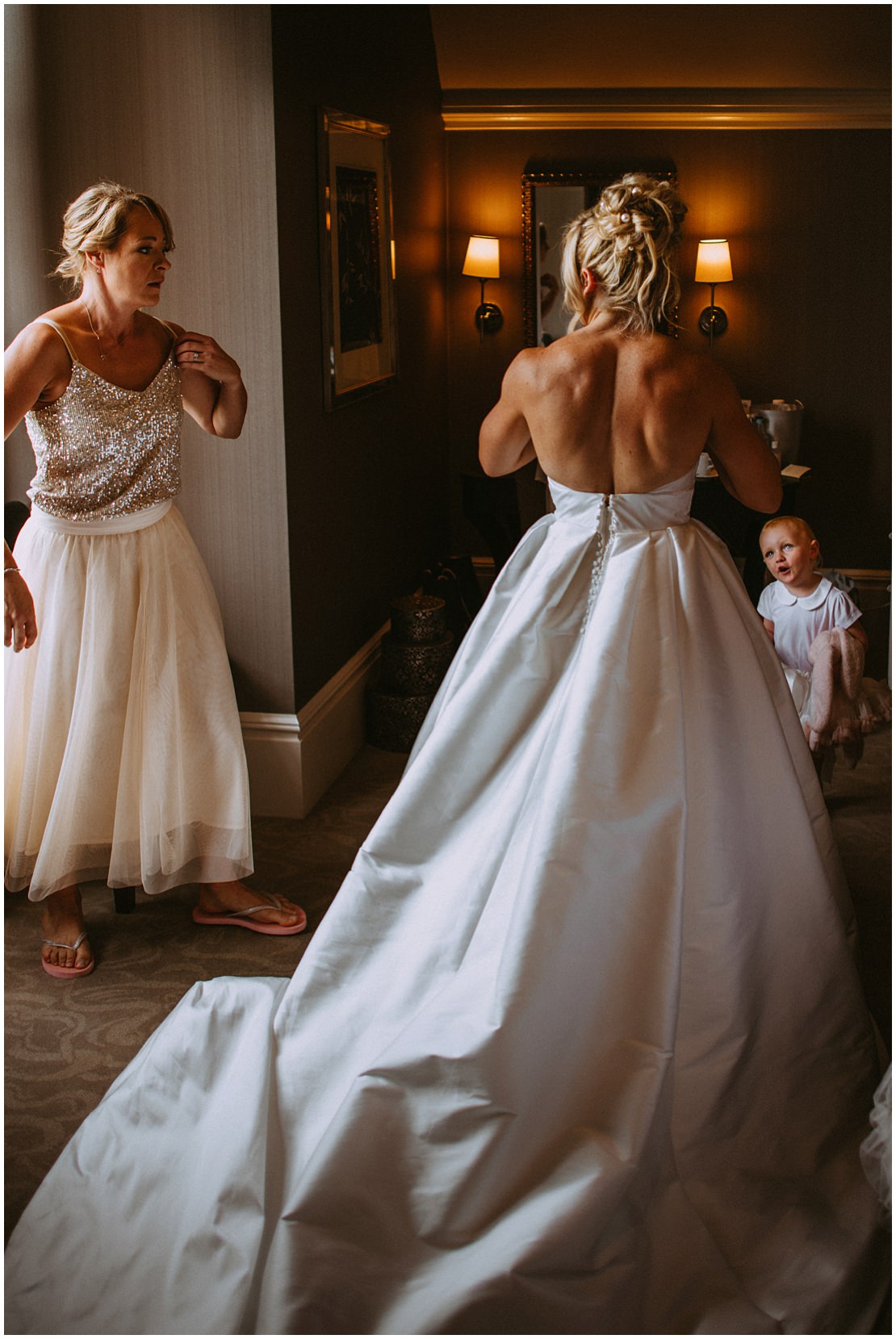 More hands make light work.....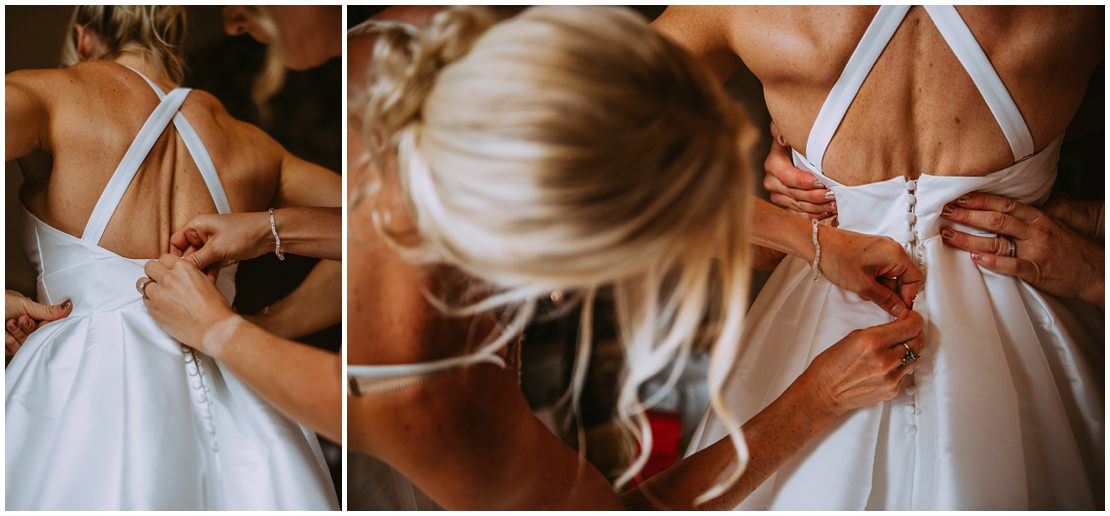 A little story to go with this photograph, as told by Emily - "The moment my sis swallowed the hook & eye! Backstory…Now us Sarsfield's have always been a little clumsy…but this pic will always make my lol! As when @vicsars put my dress on there was a loud pop and she managed to pull off the fastening!!! Panic set in and she decided to just swallow it so she didn't upset me! Now that's sisterly love!"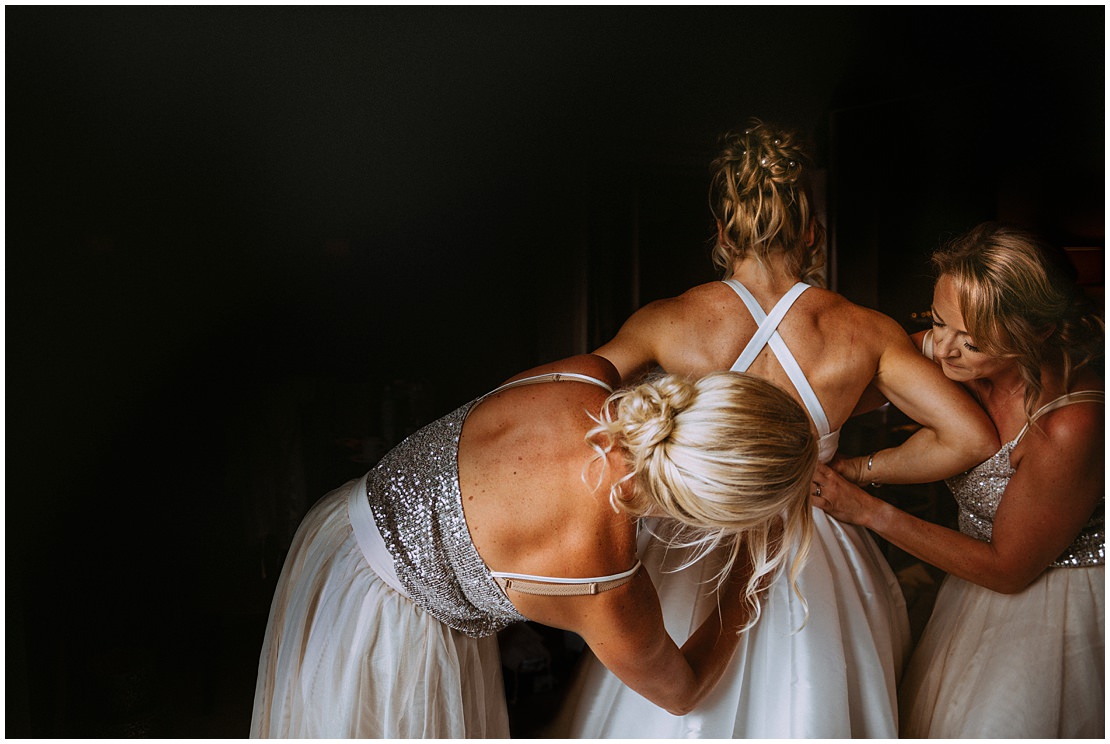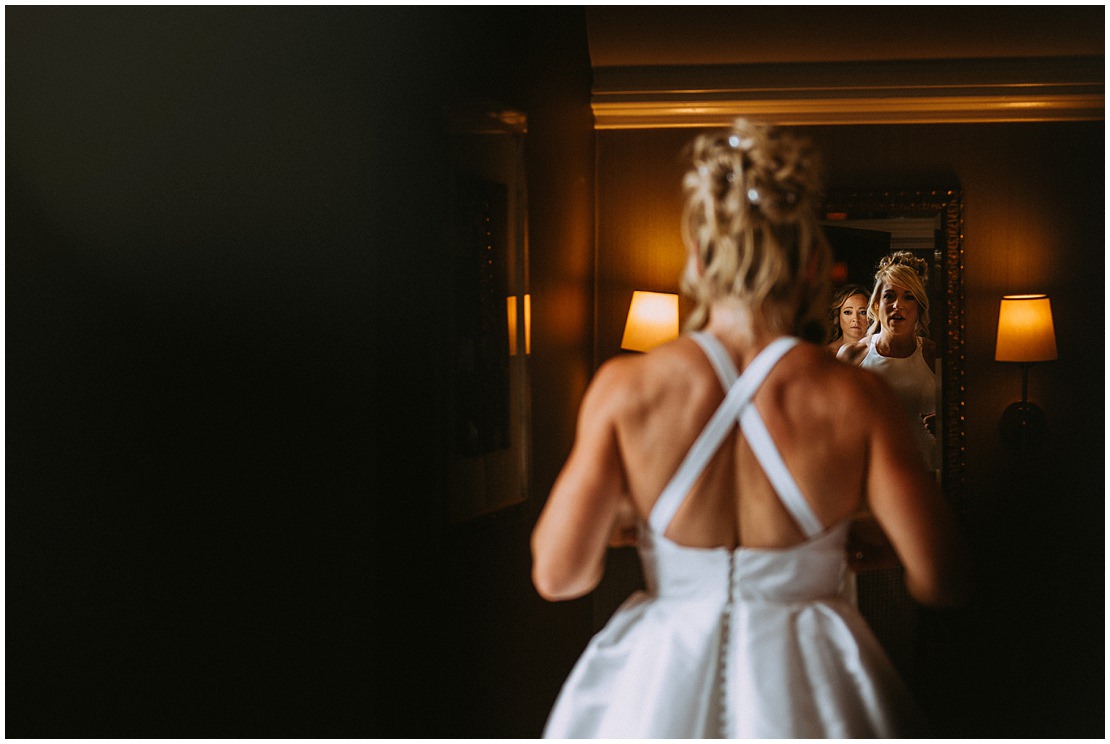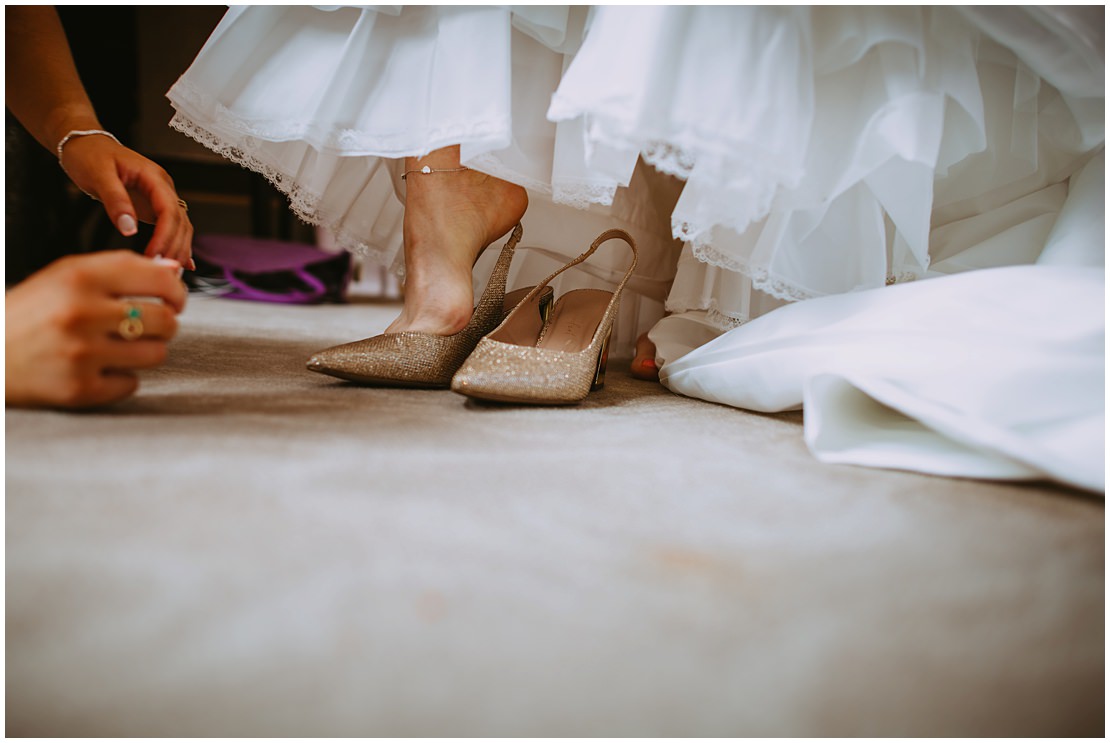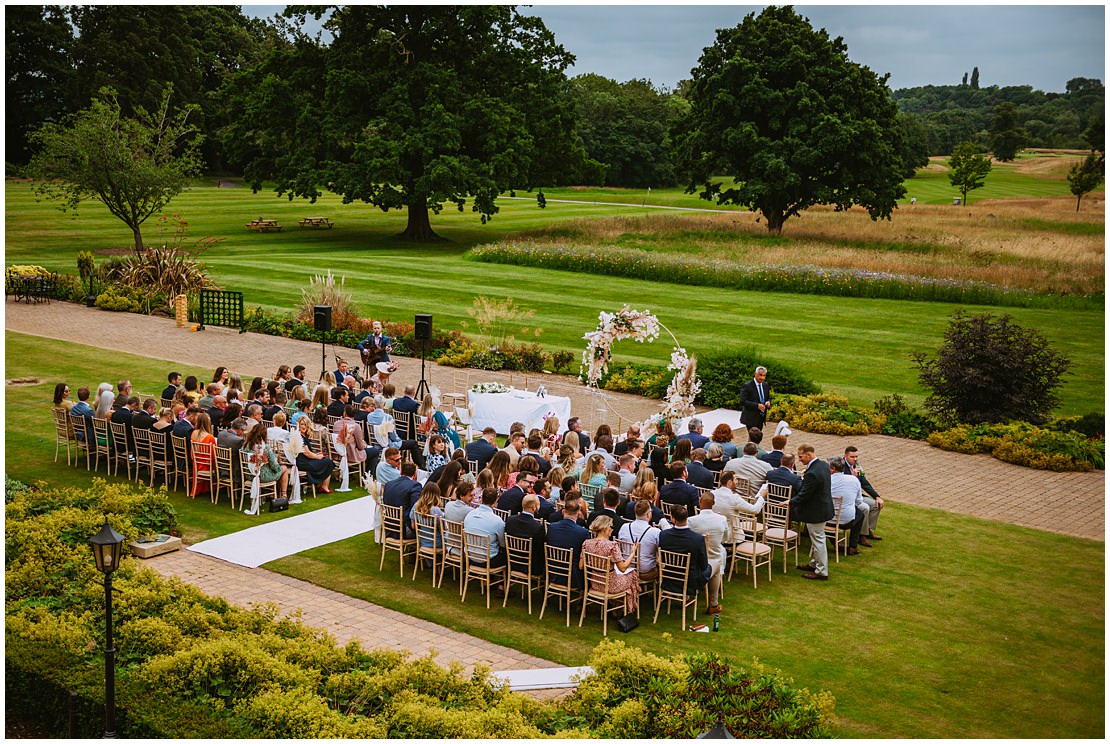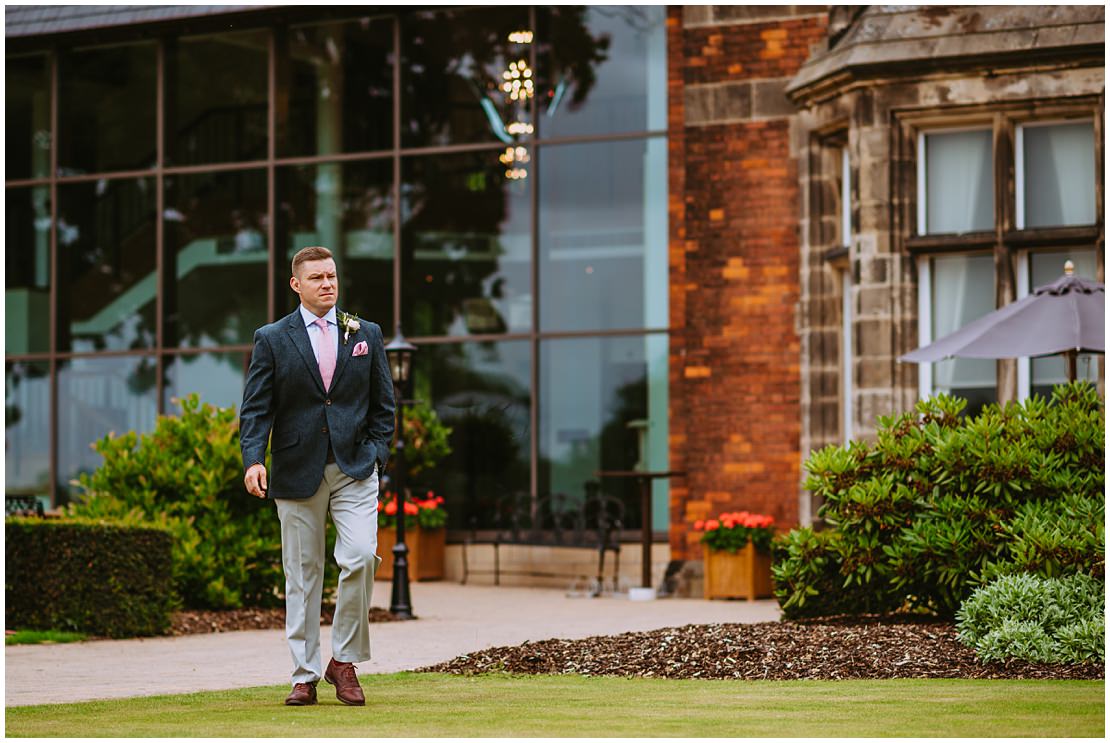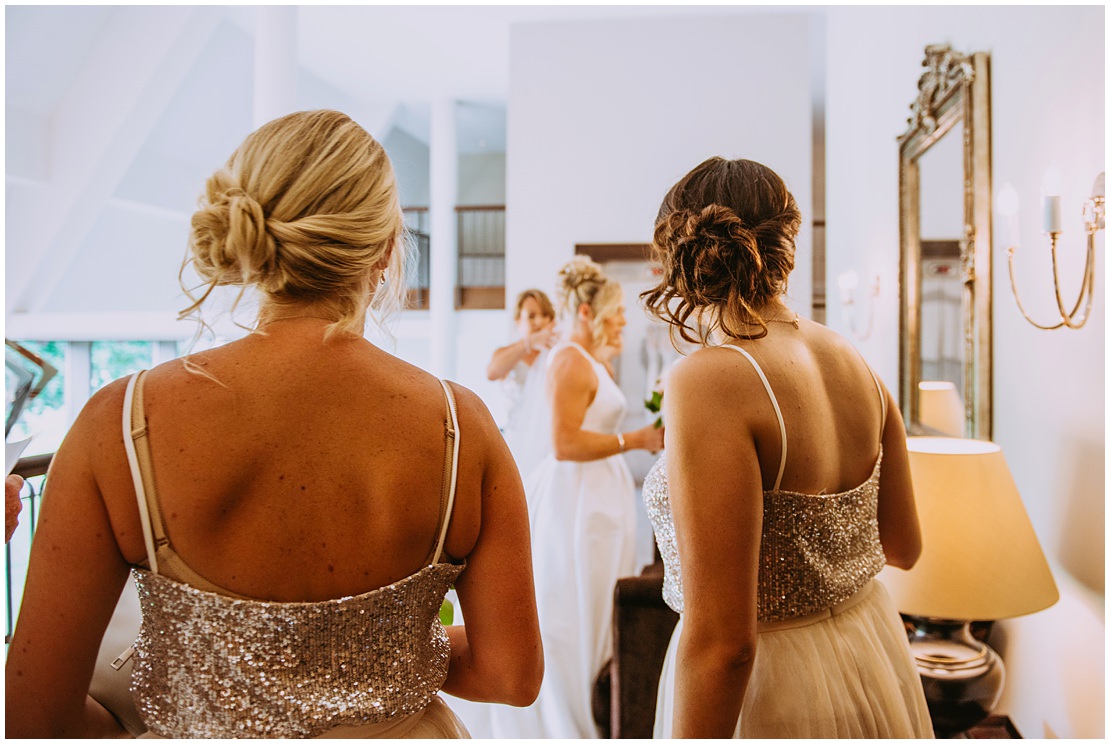 Sod the stairs, there's a lift, we'll grab that instead lol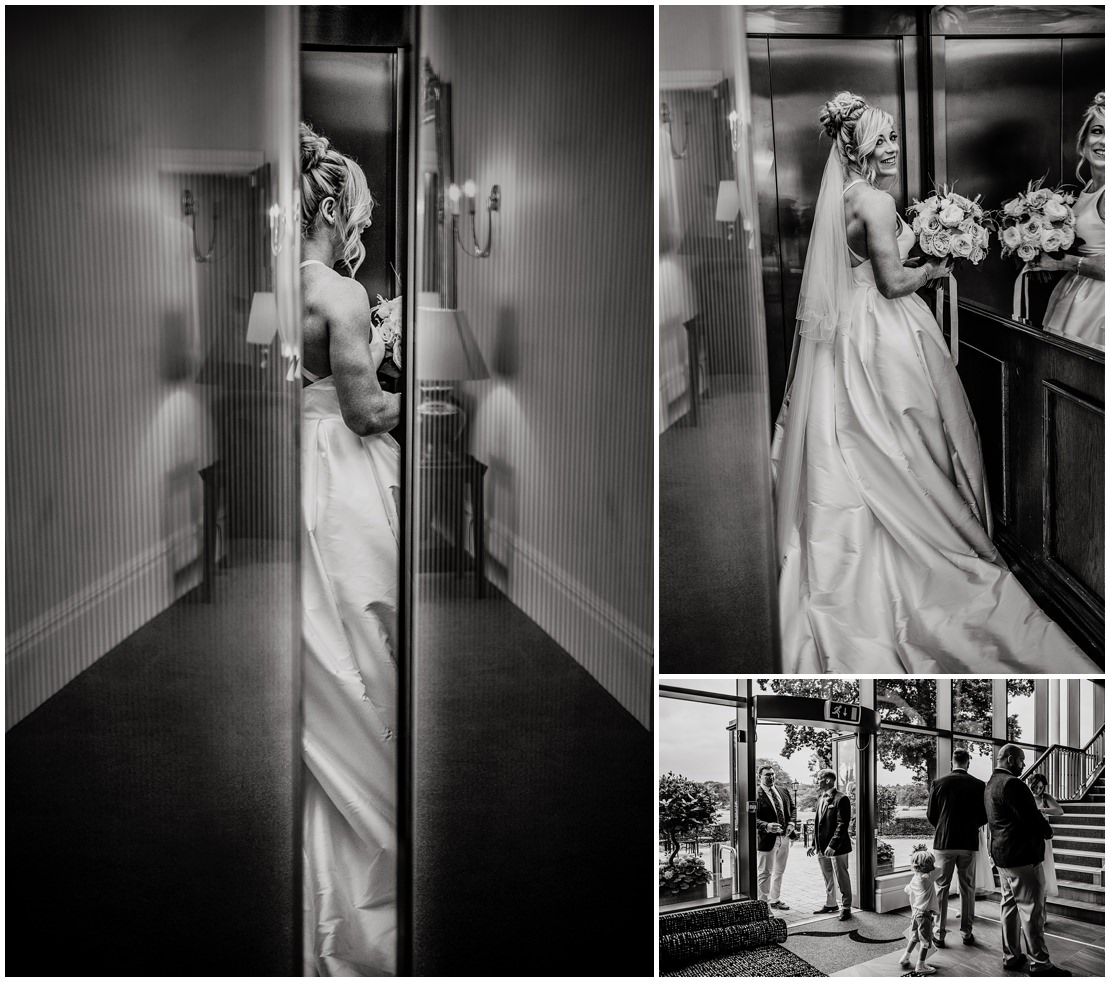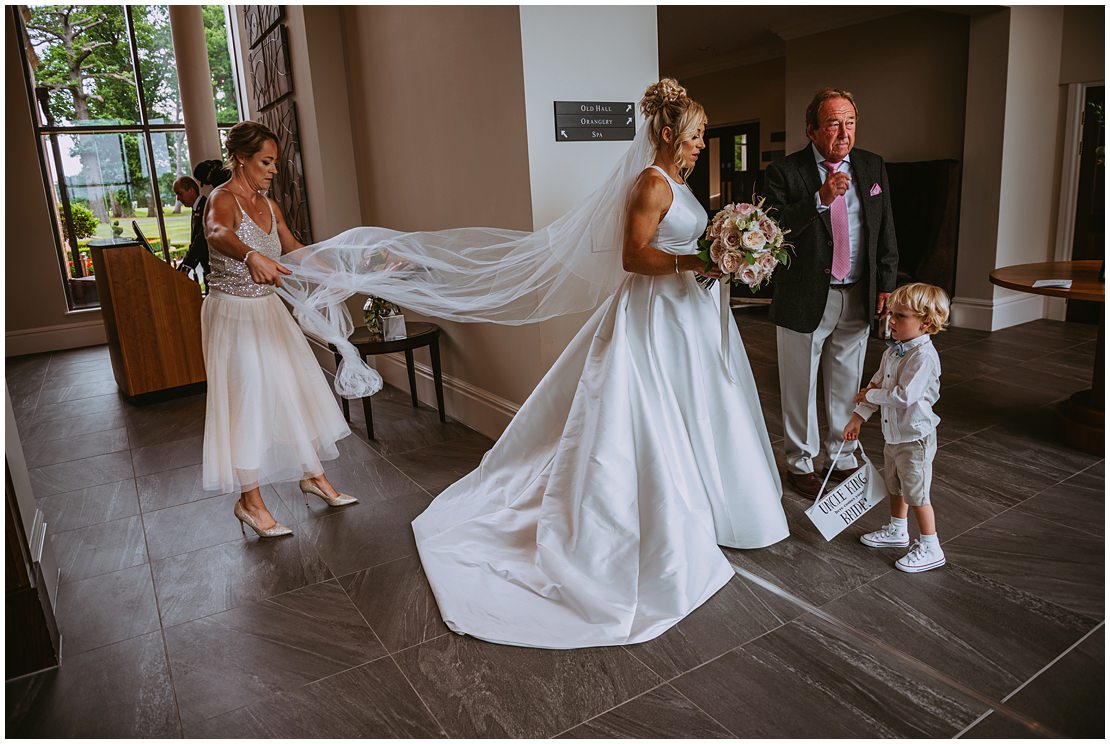 Kieran... not nervous in the slightest ;)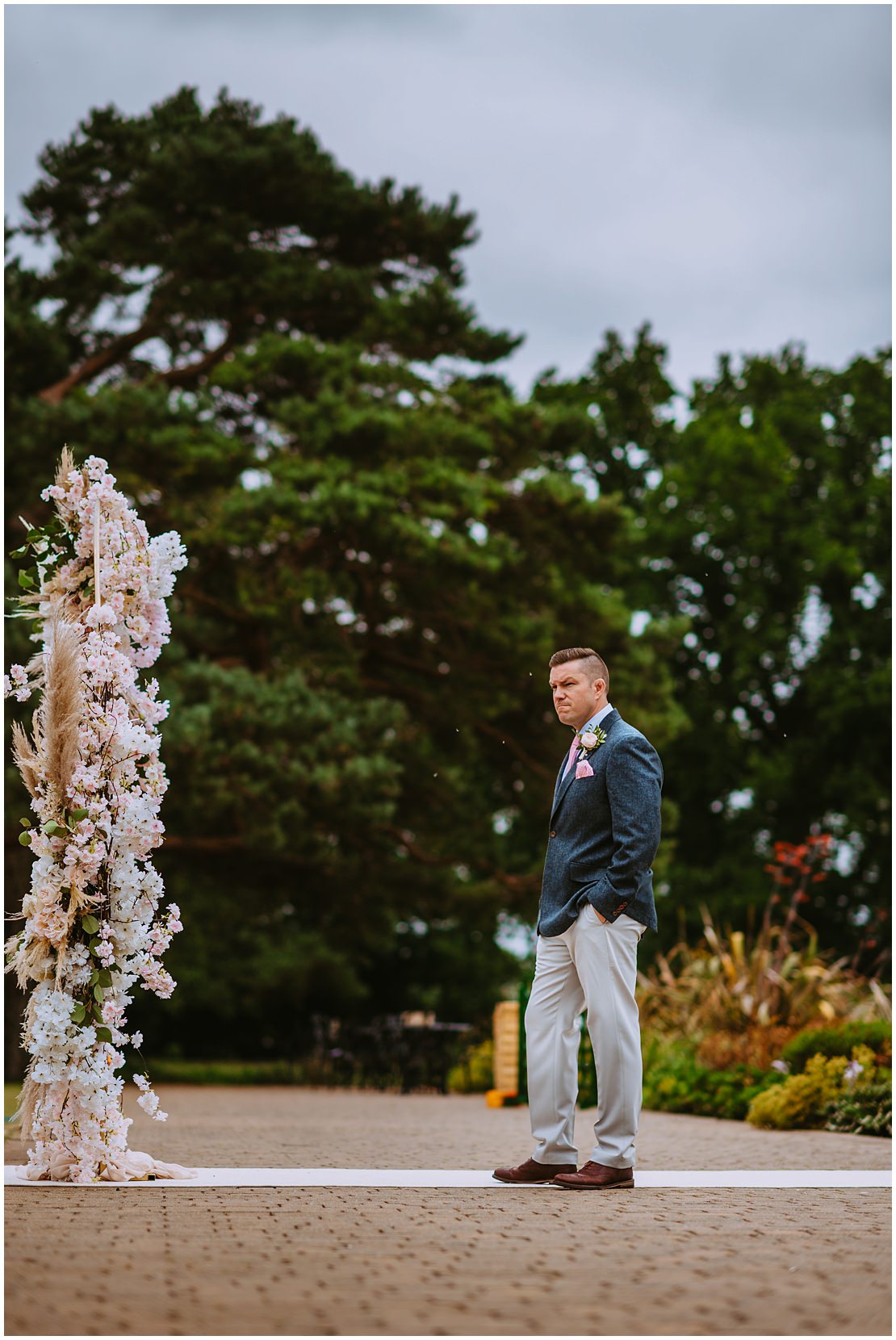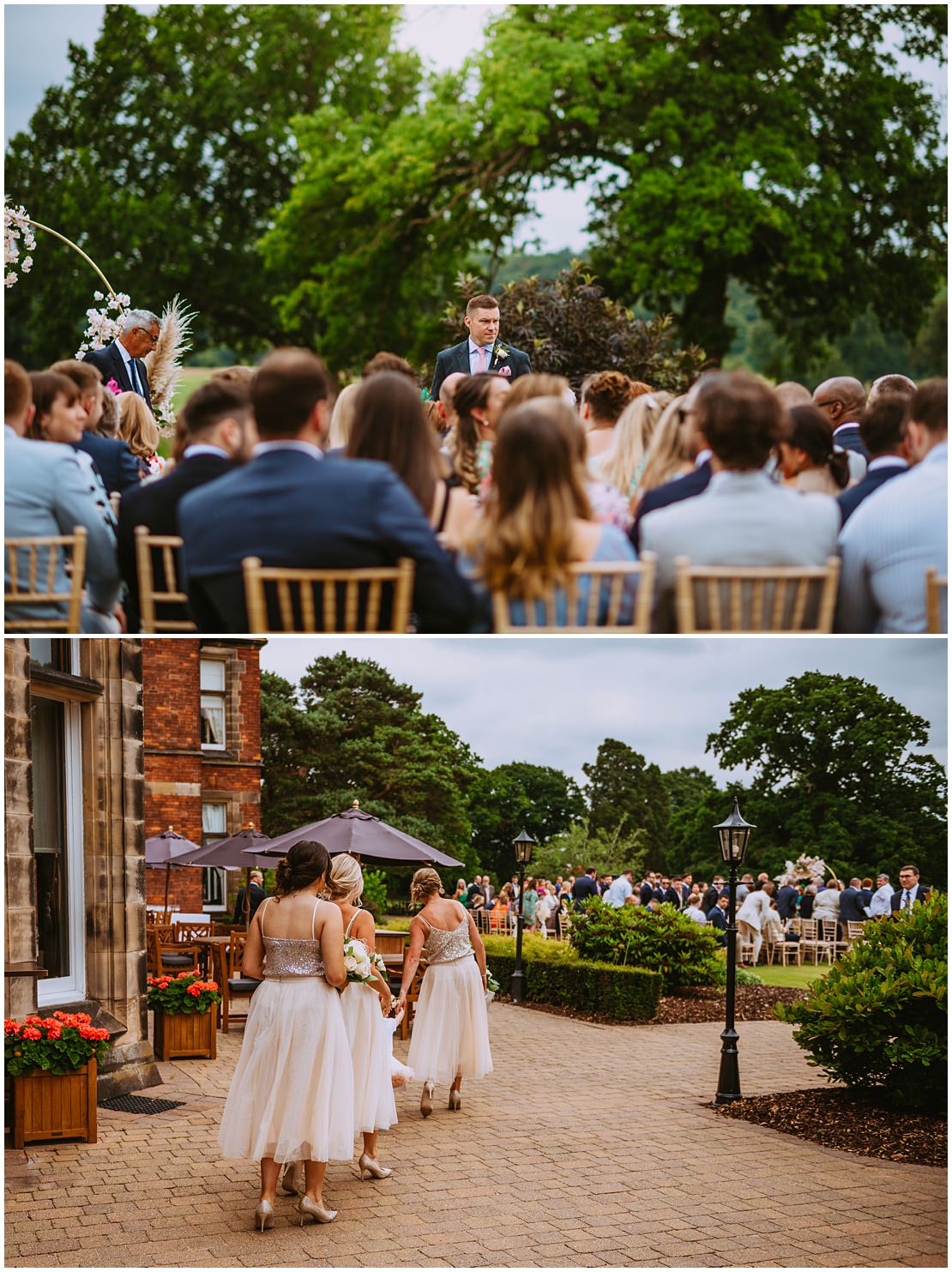 A lovely moment of Kieran quietly shedding a tear.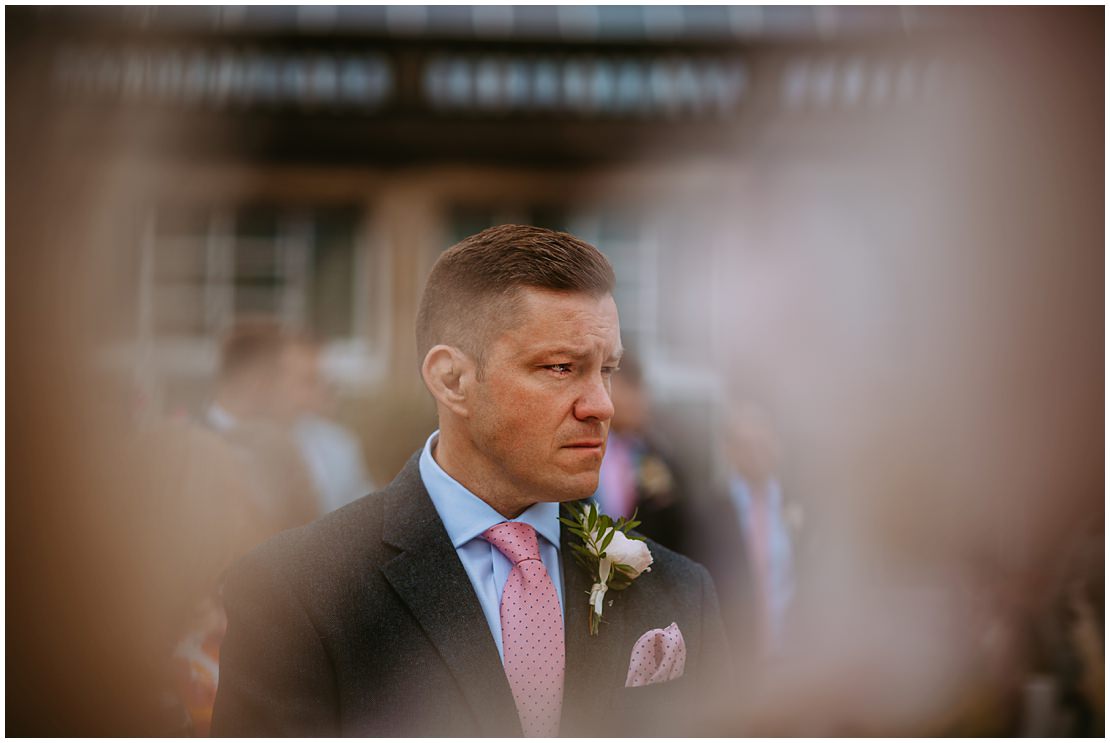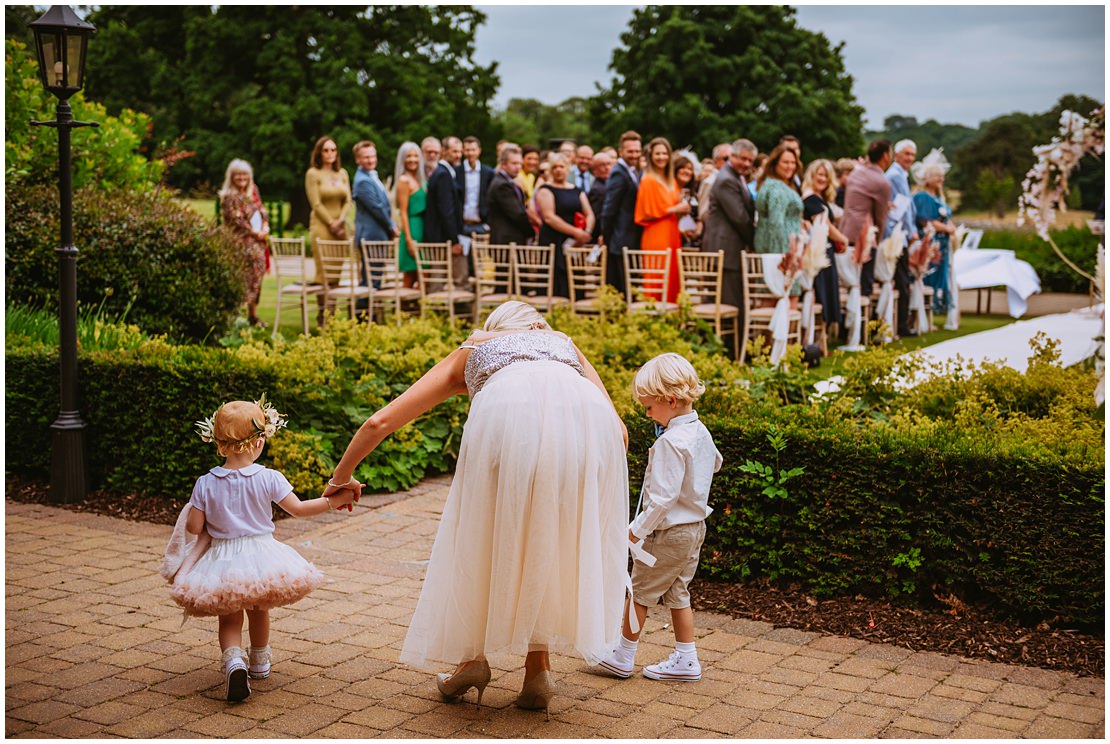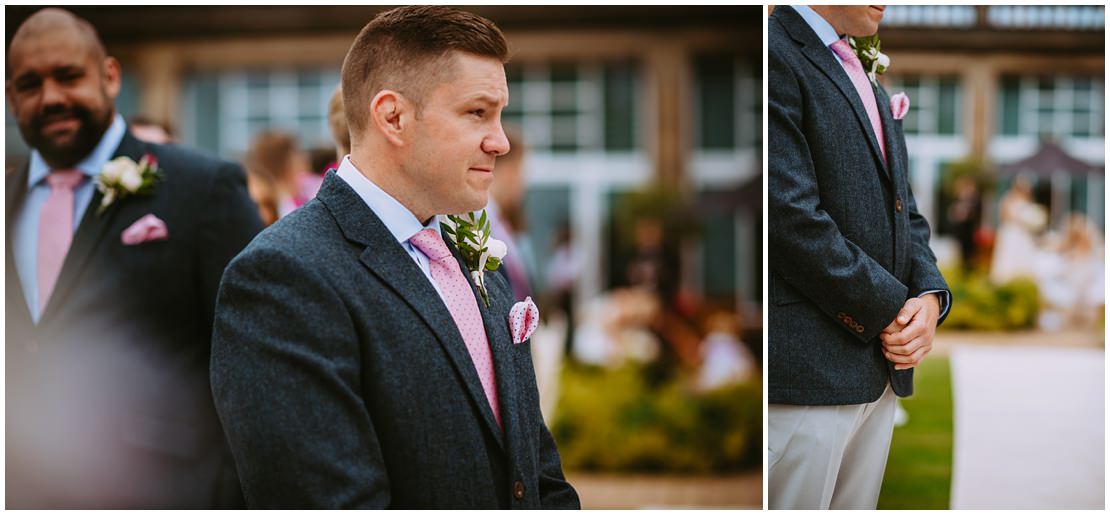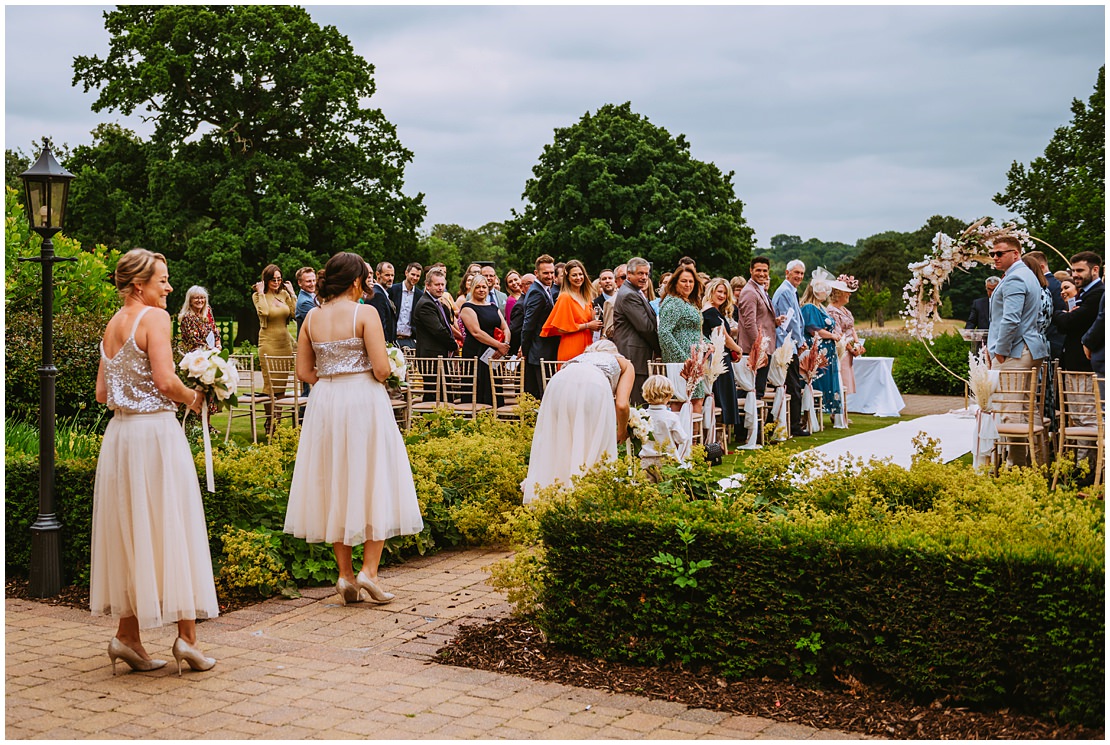 How cute are these kids..!!!! :)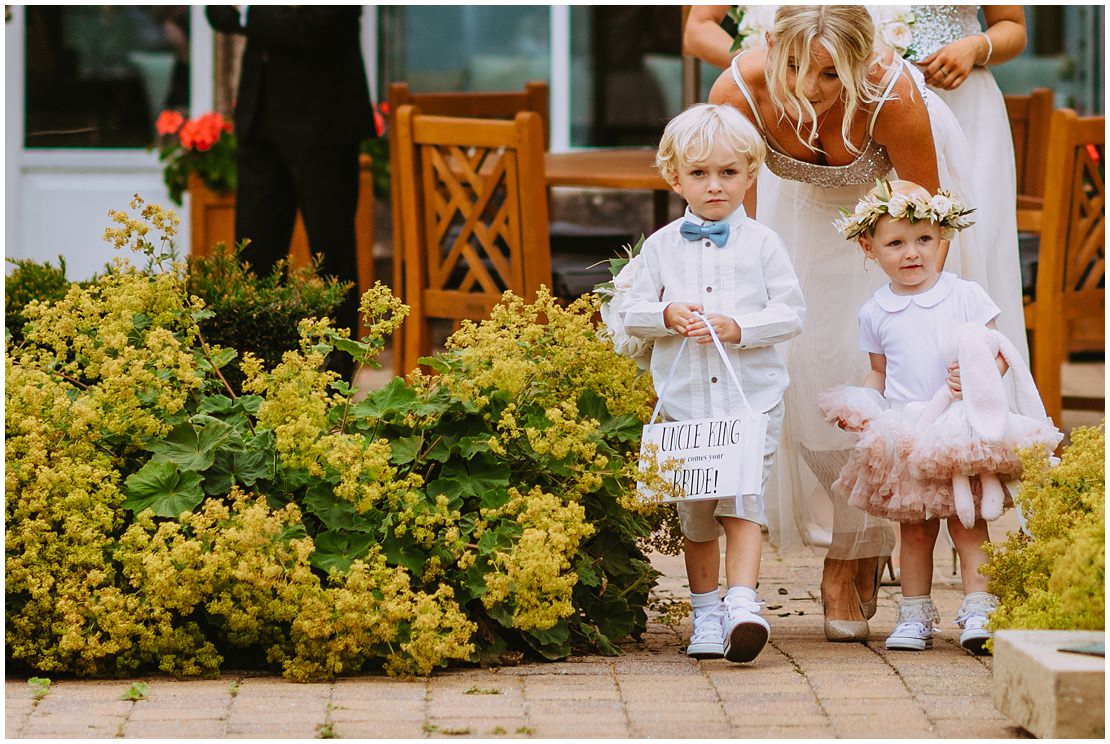 "I only need one eye anyway..."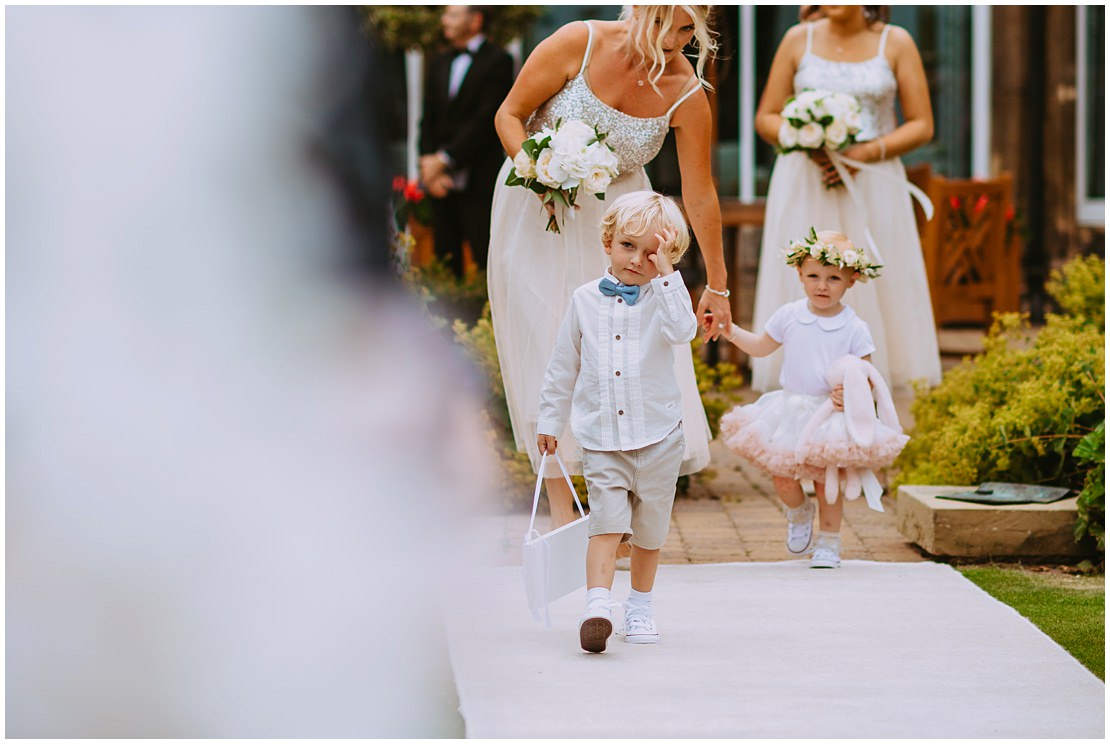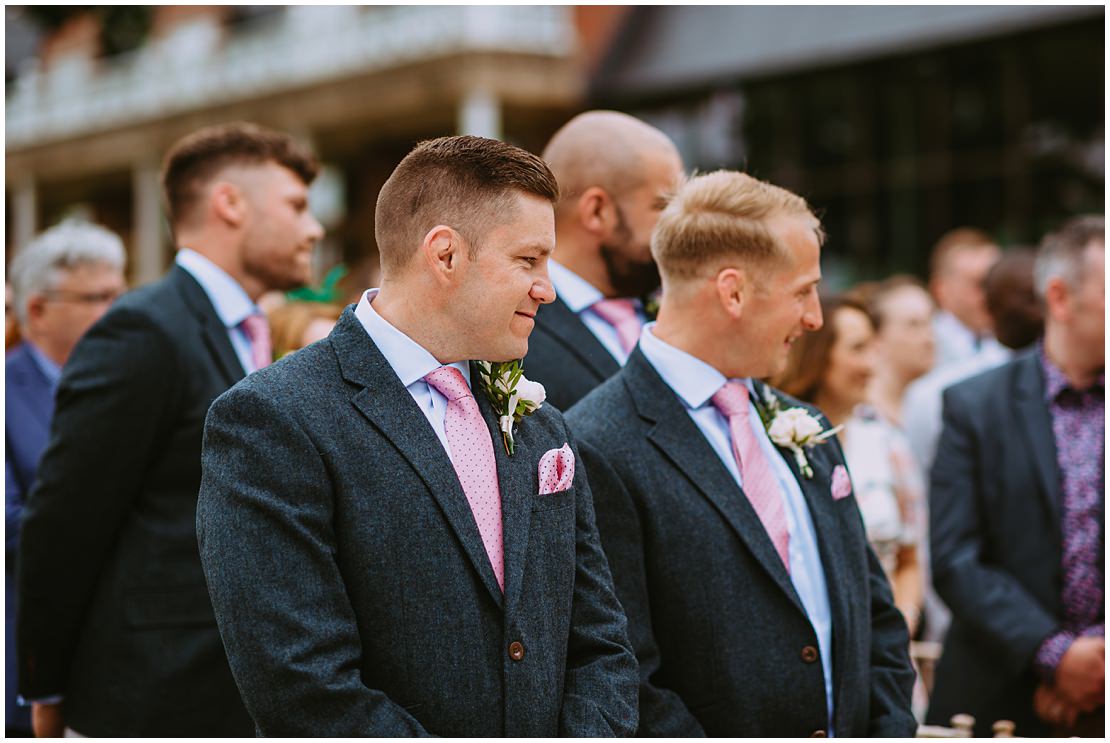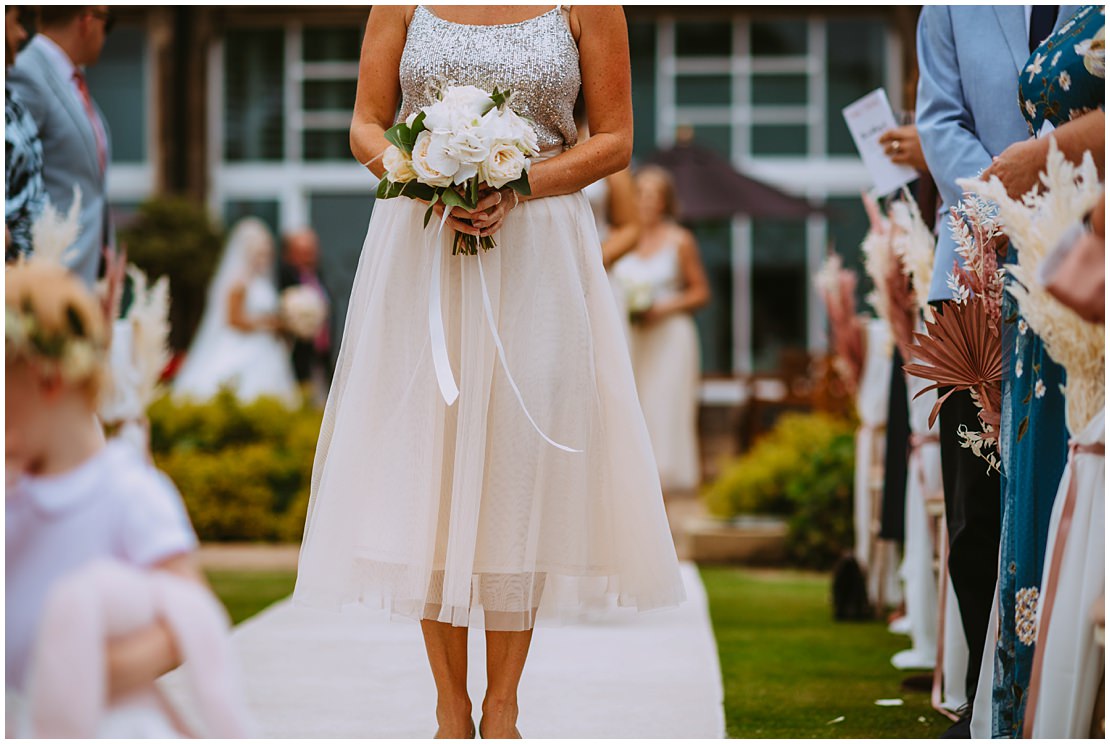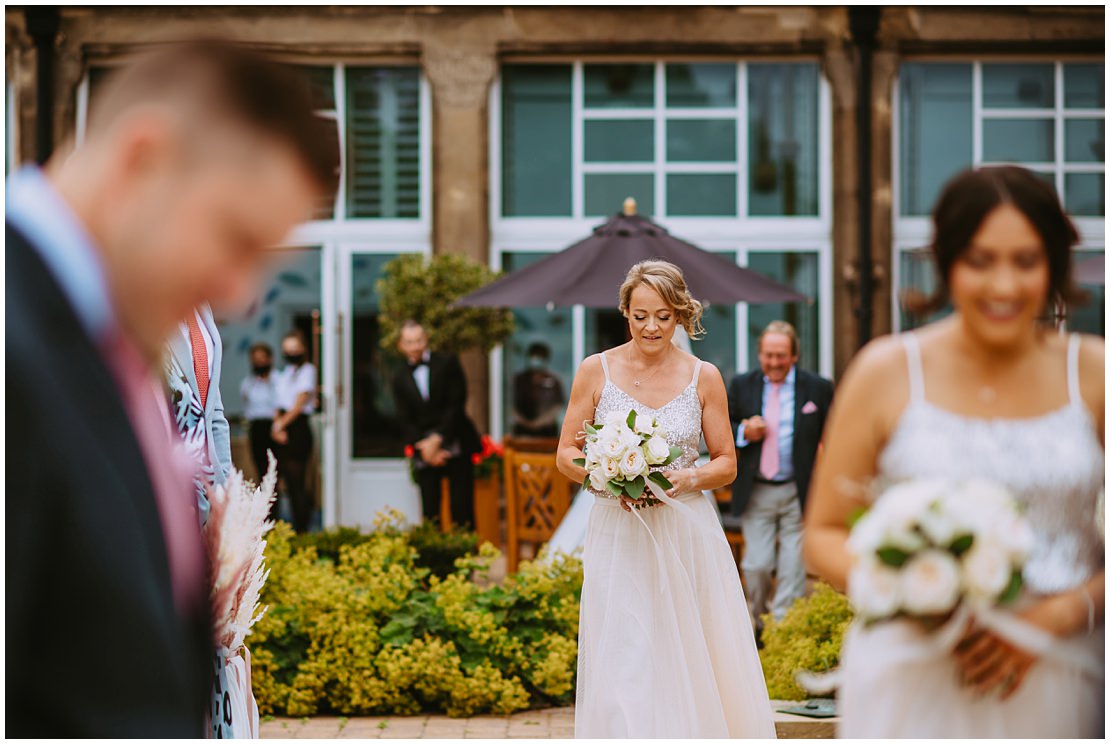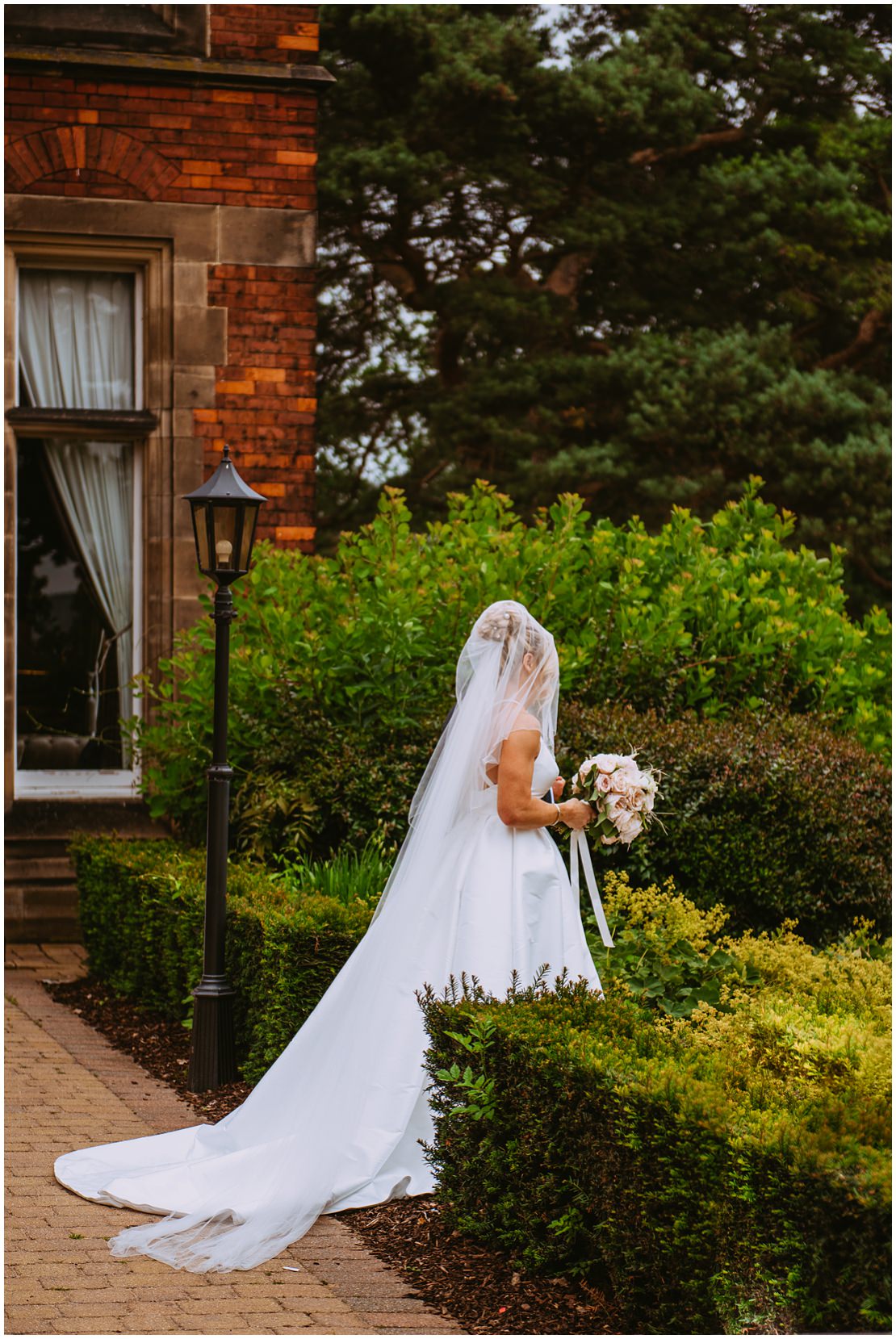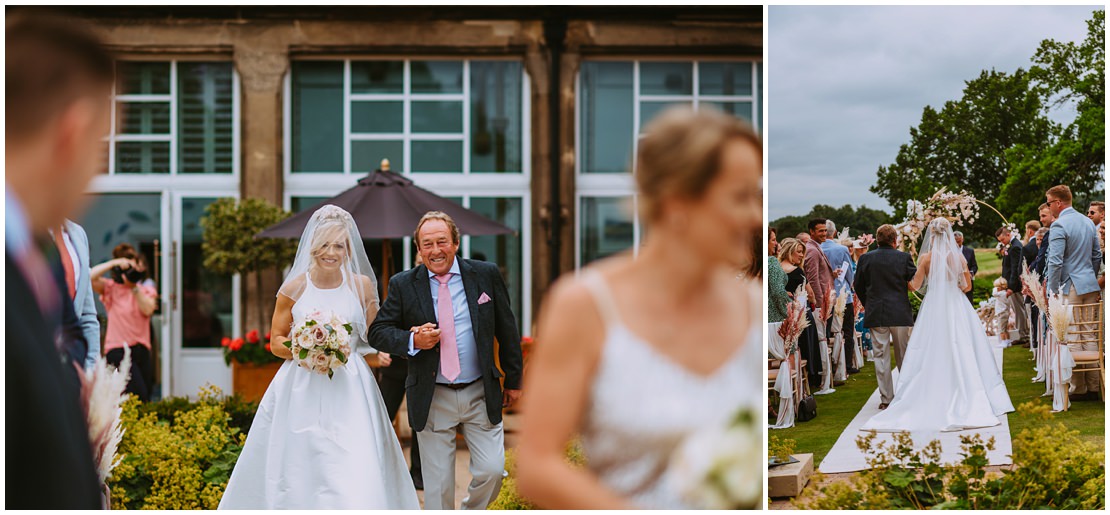 A proud father if I've ever seen one!!!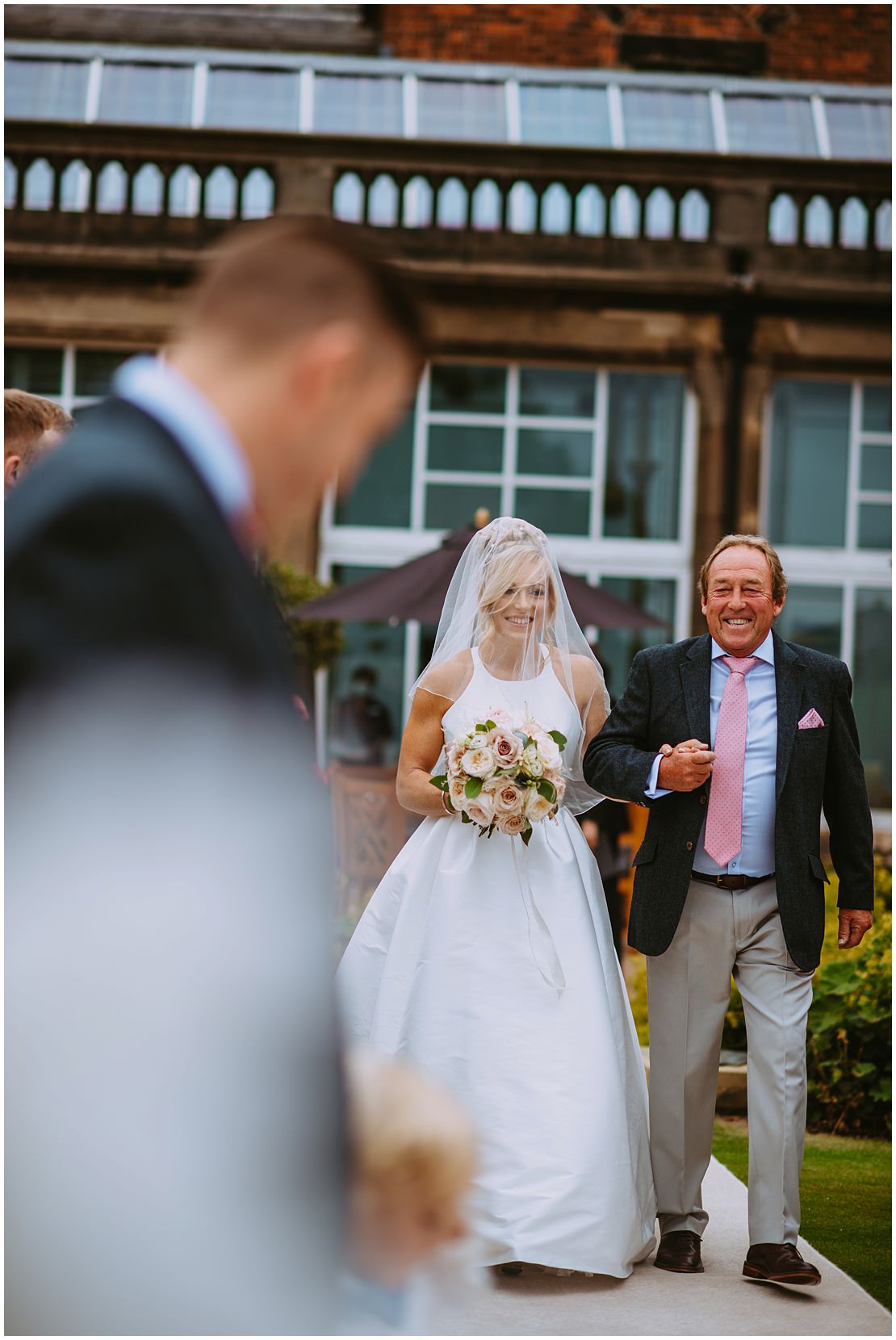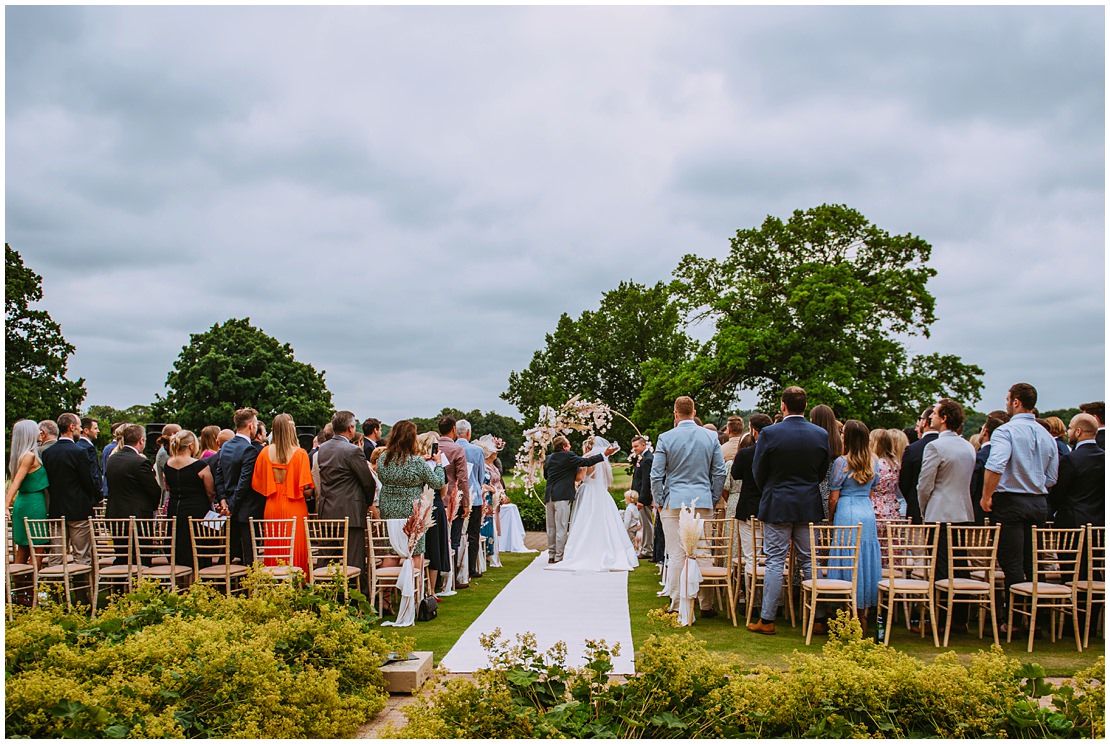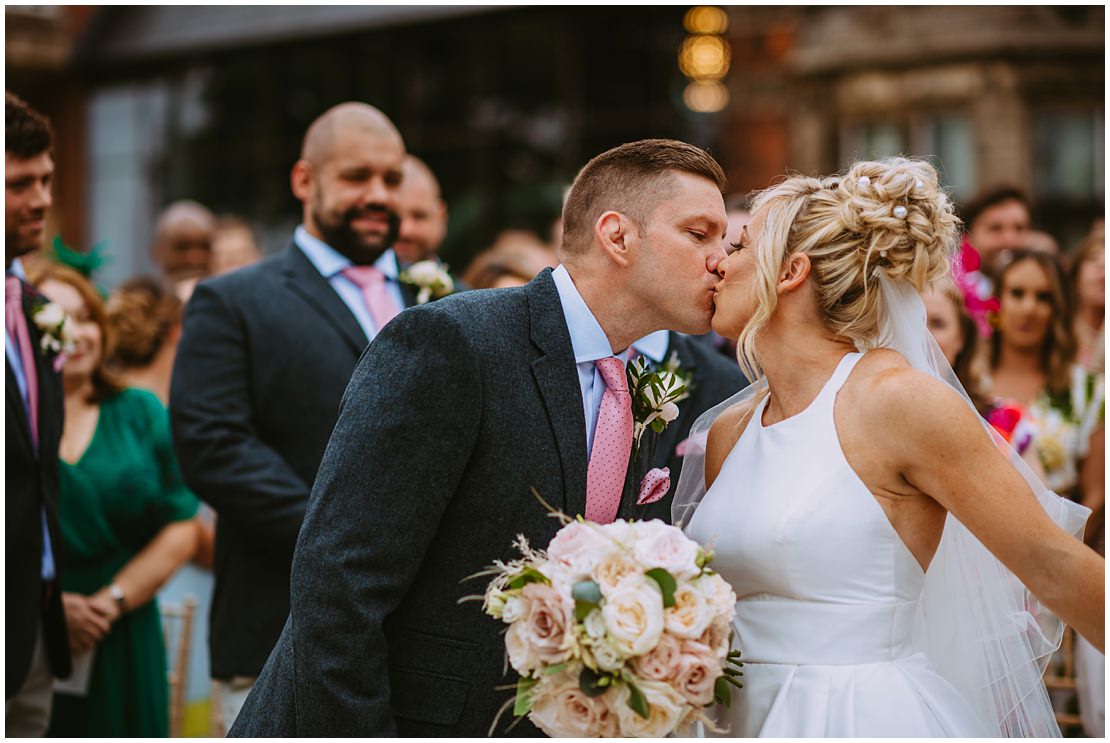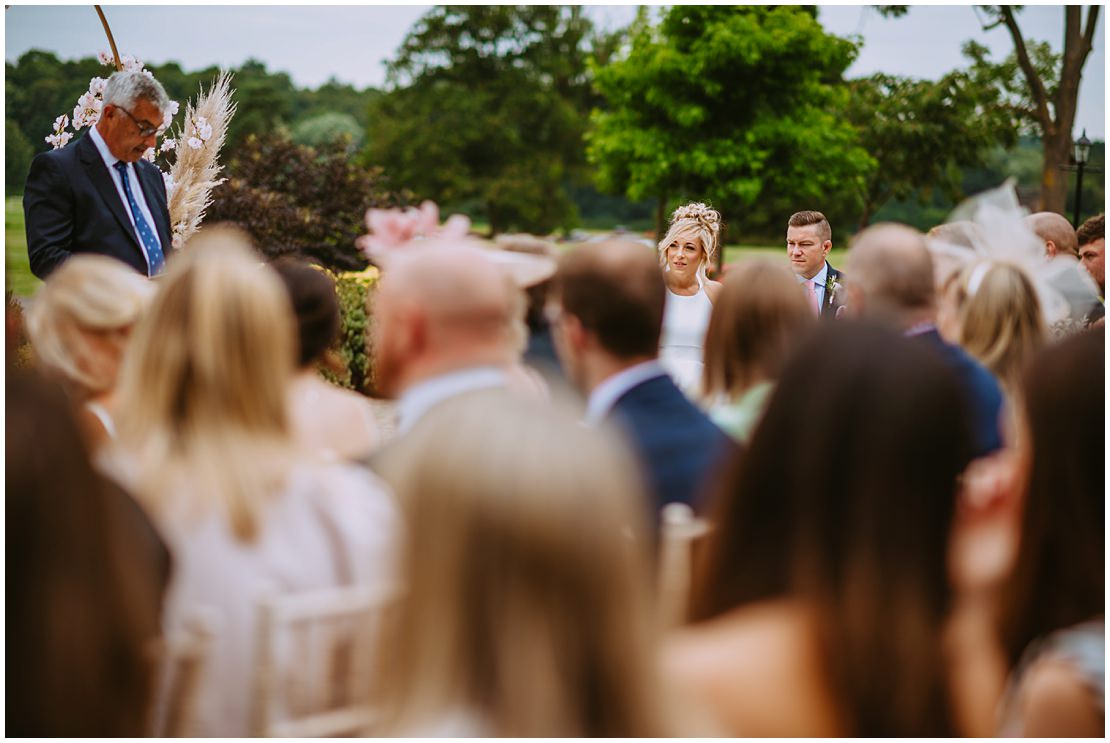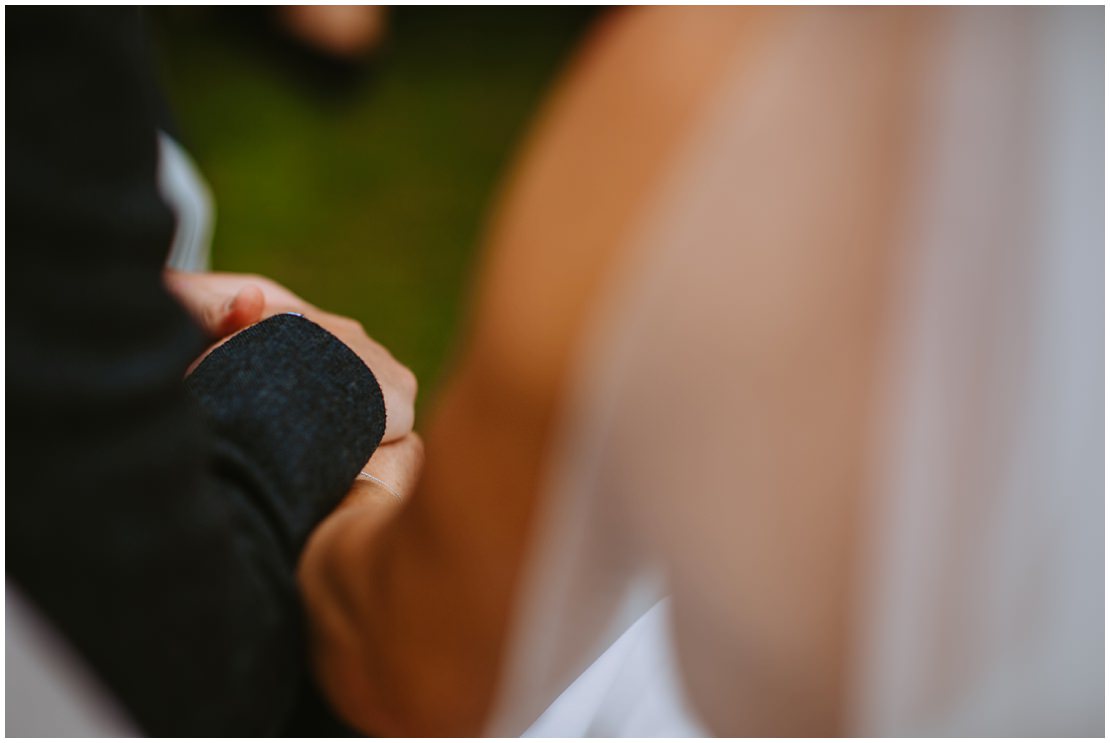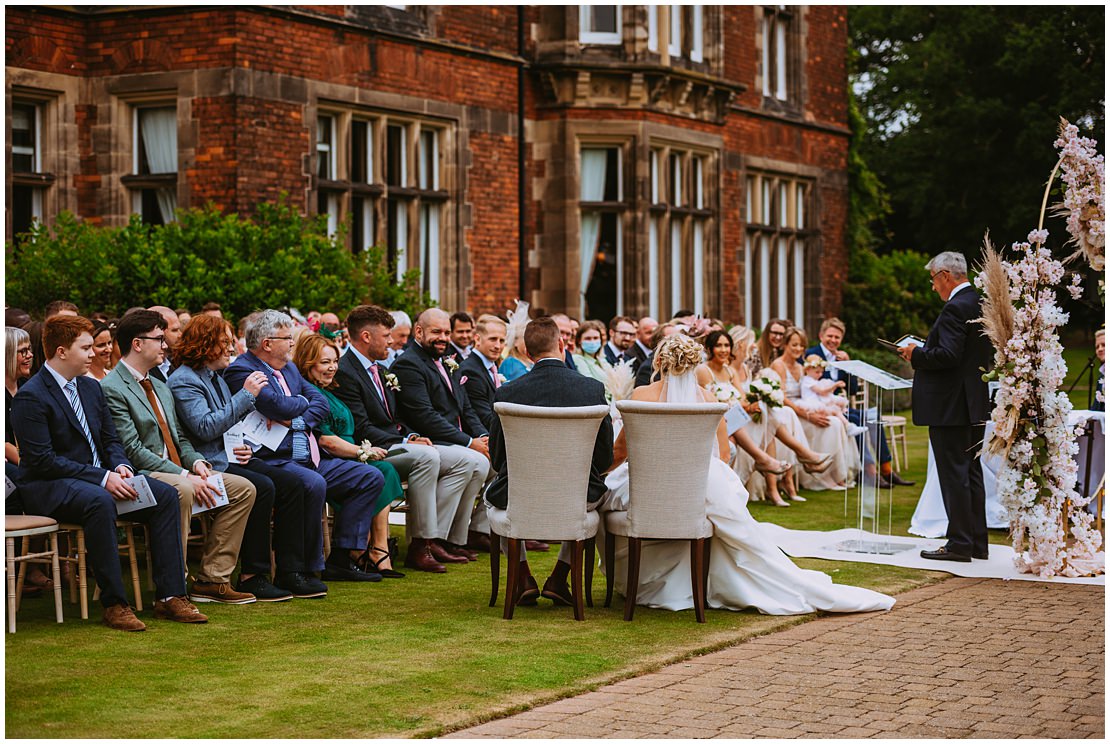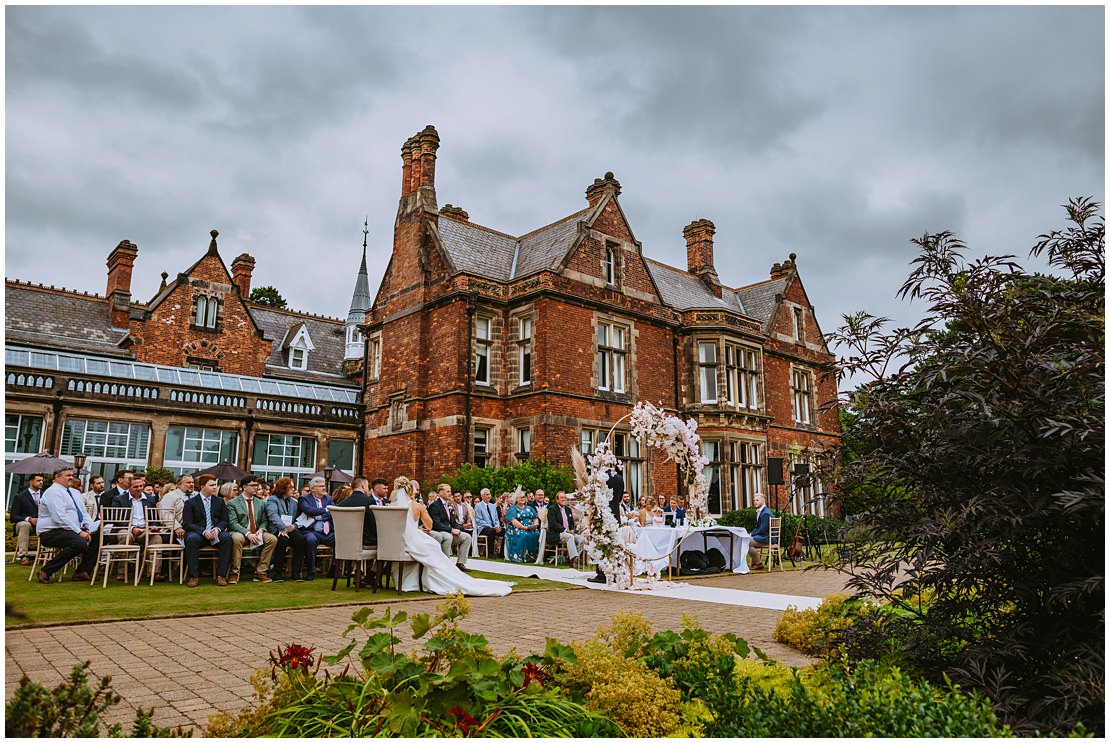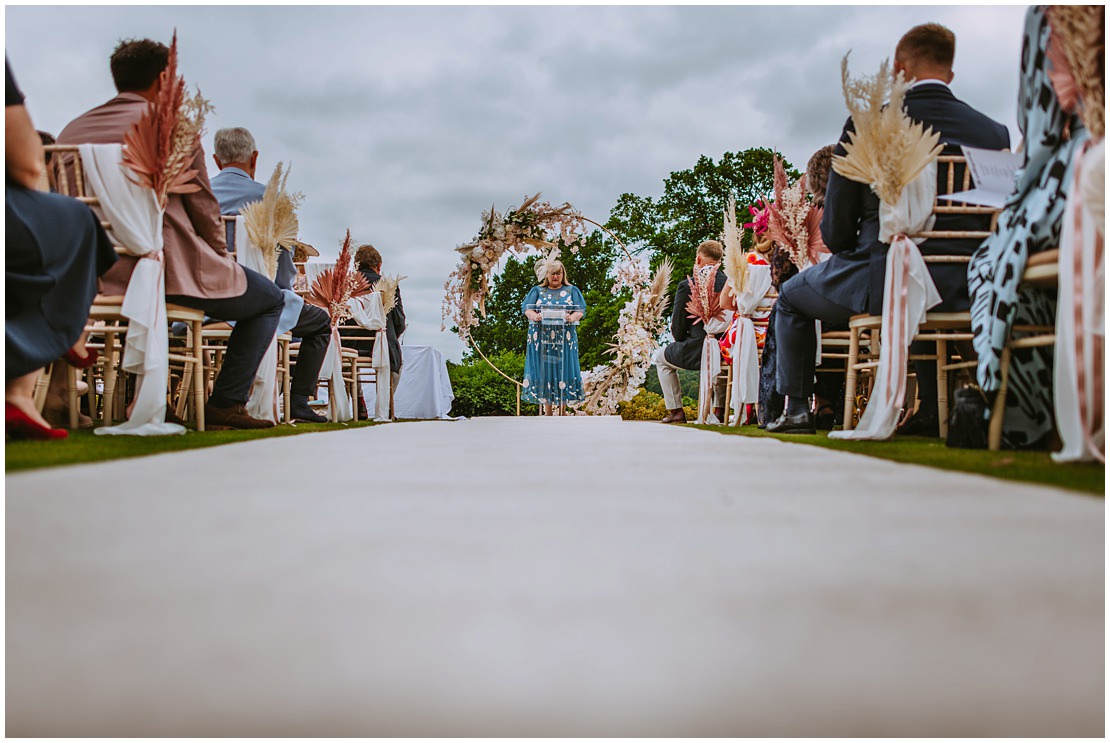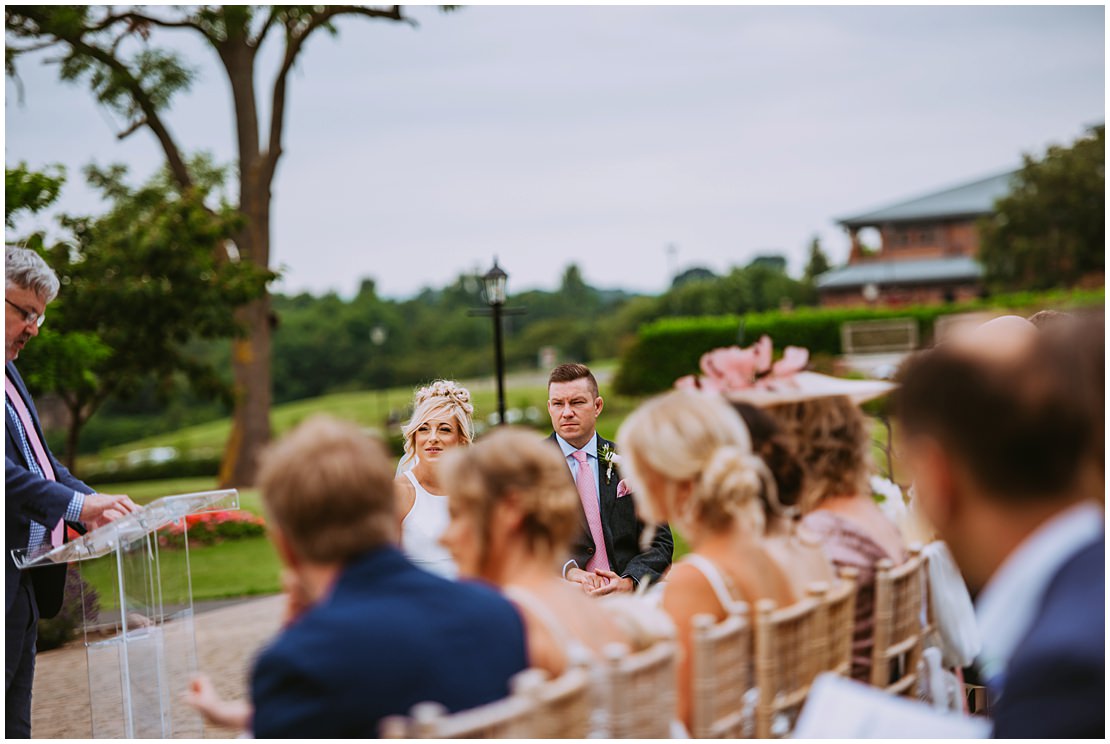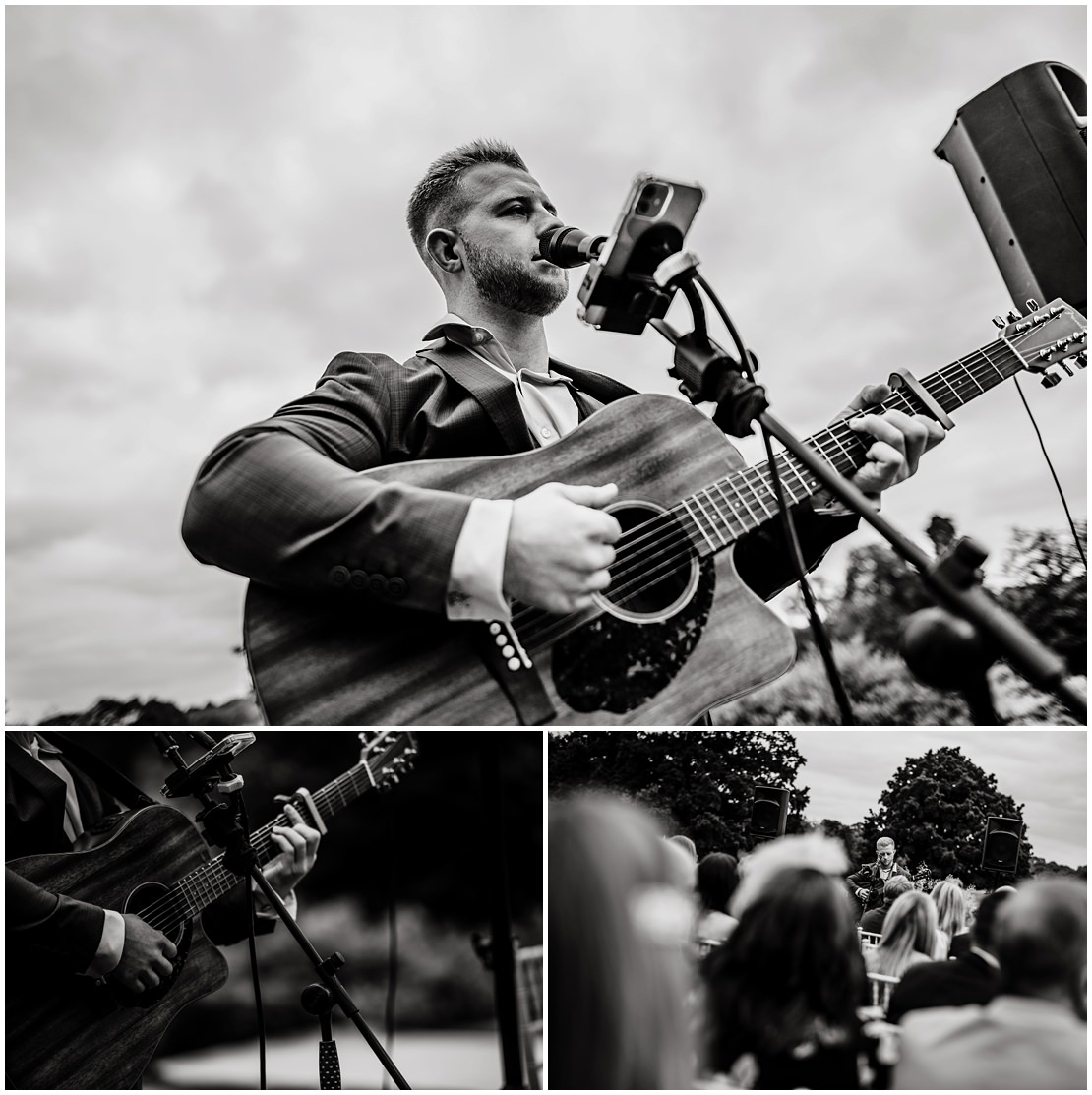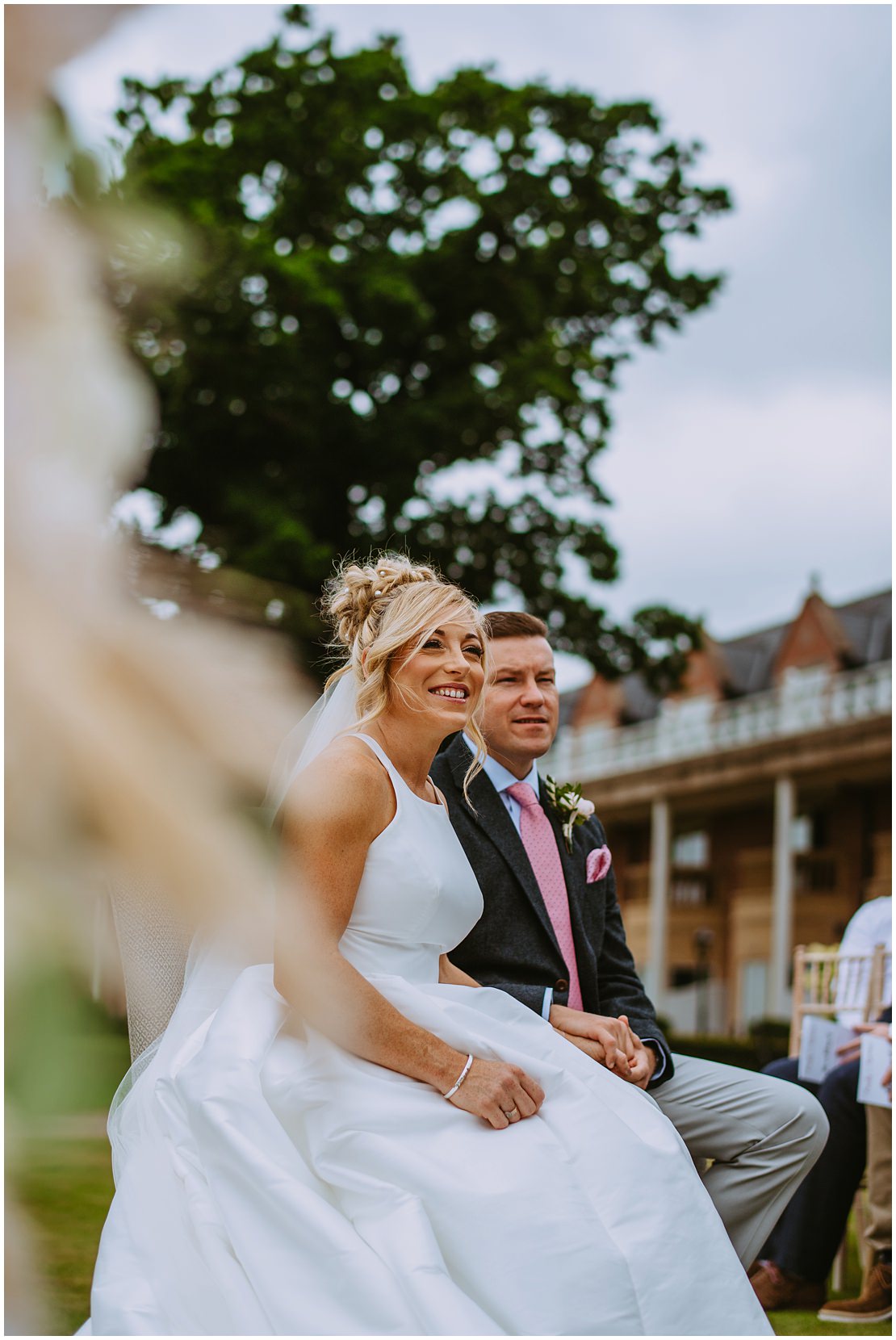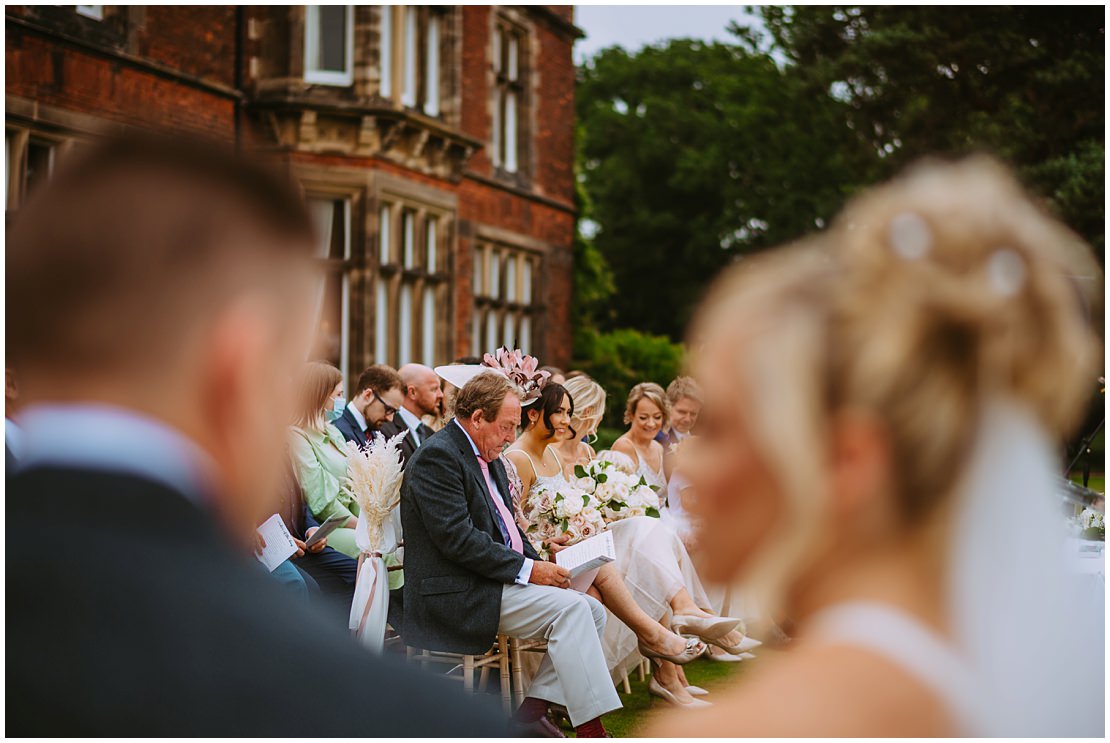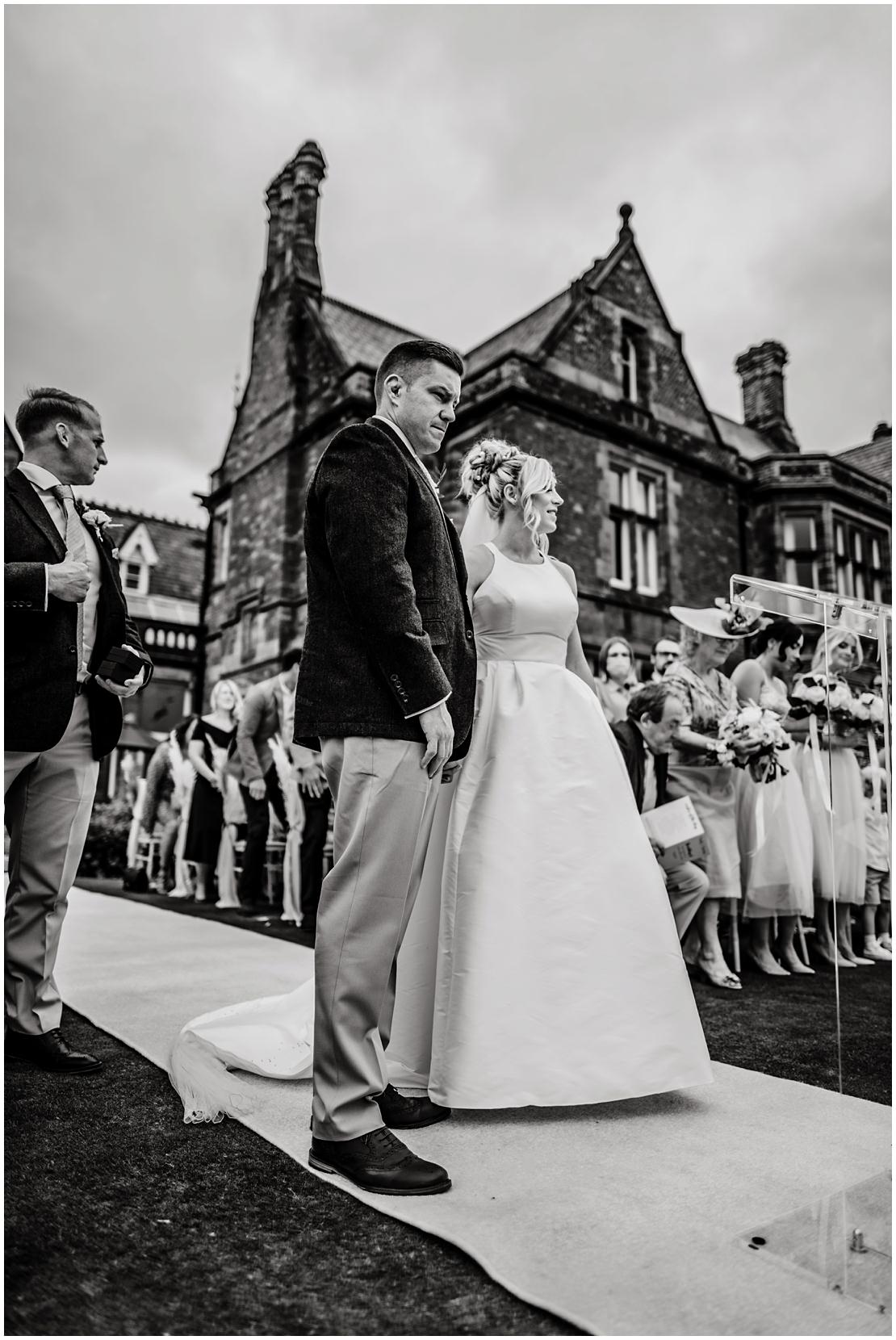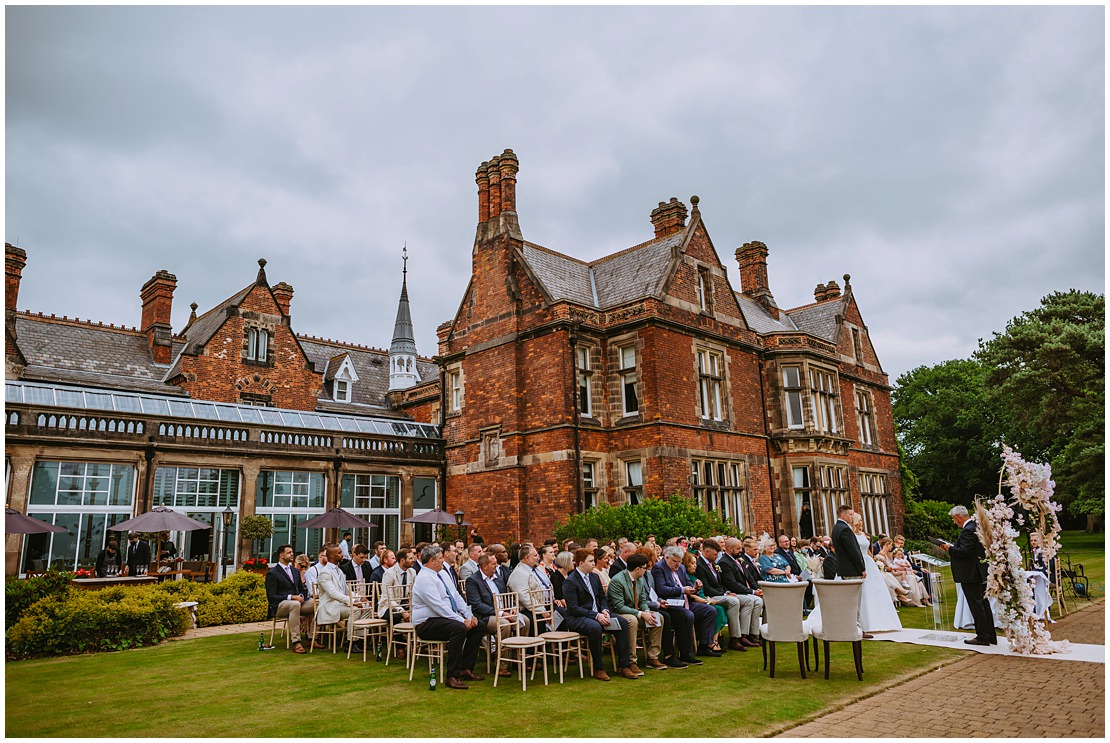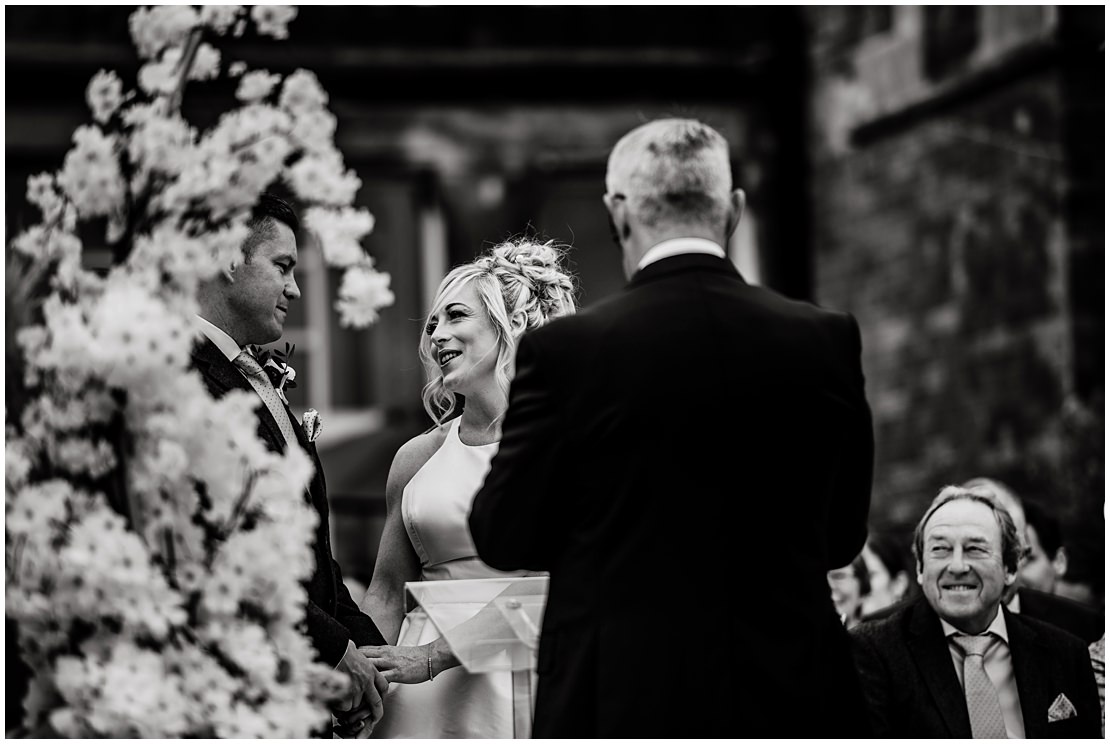 Lighting candles outside can be challenging...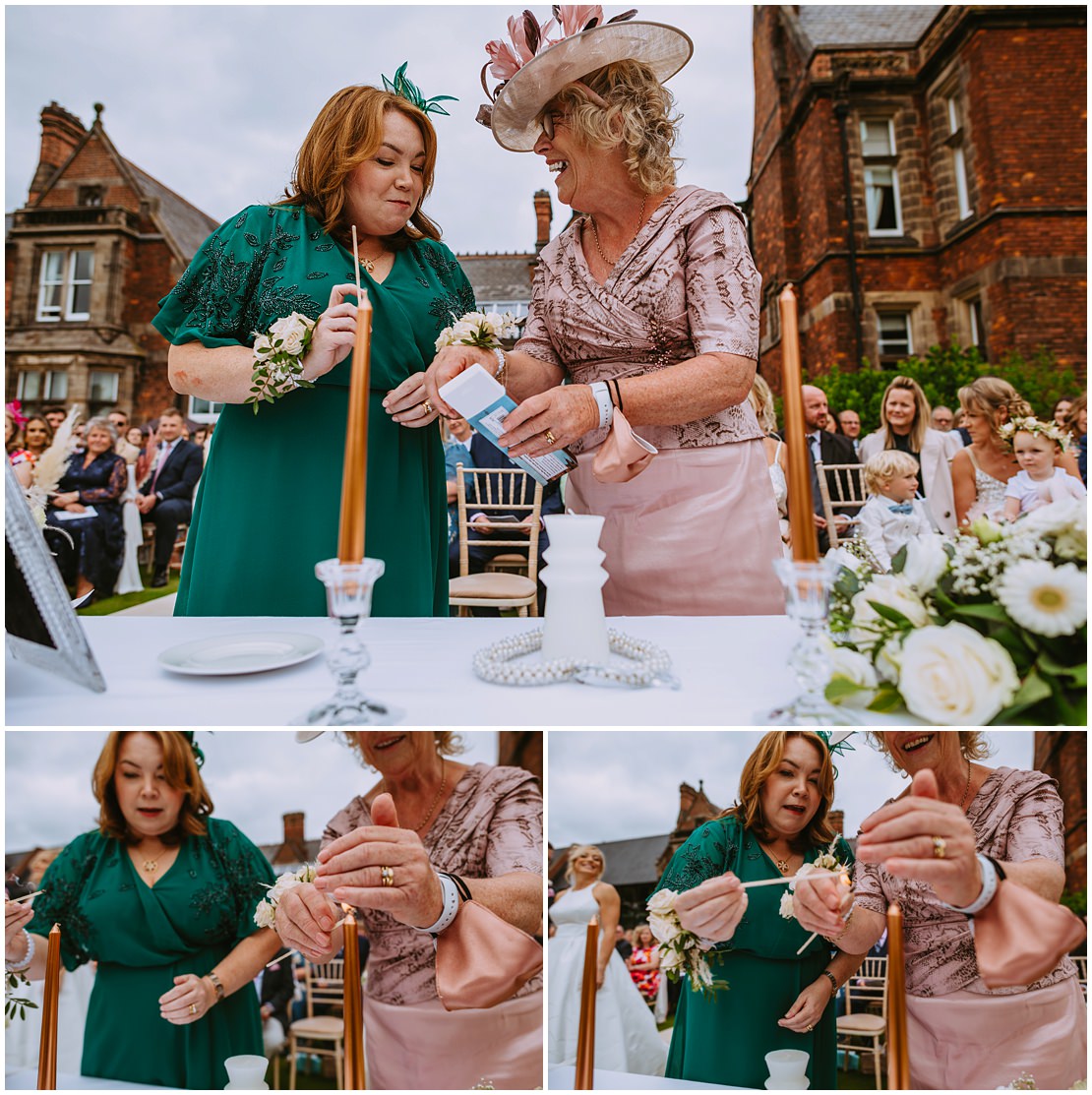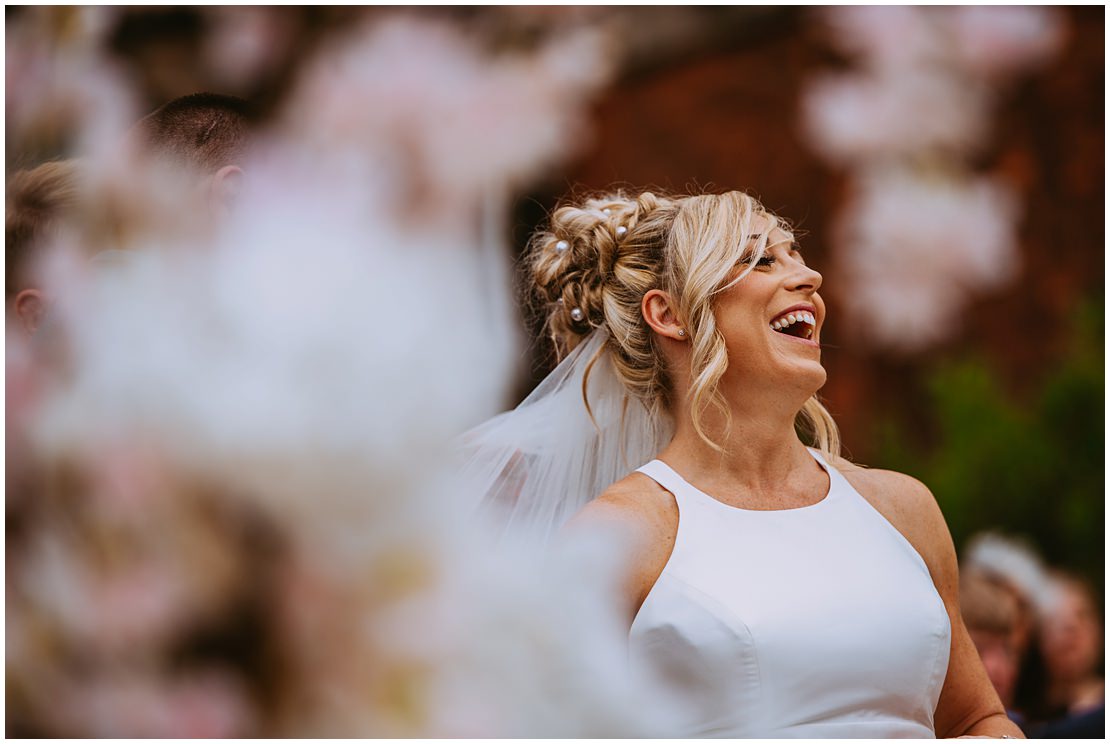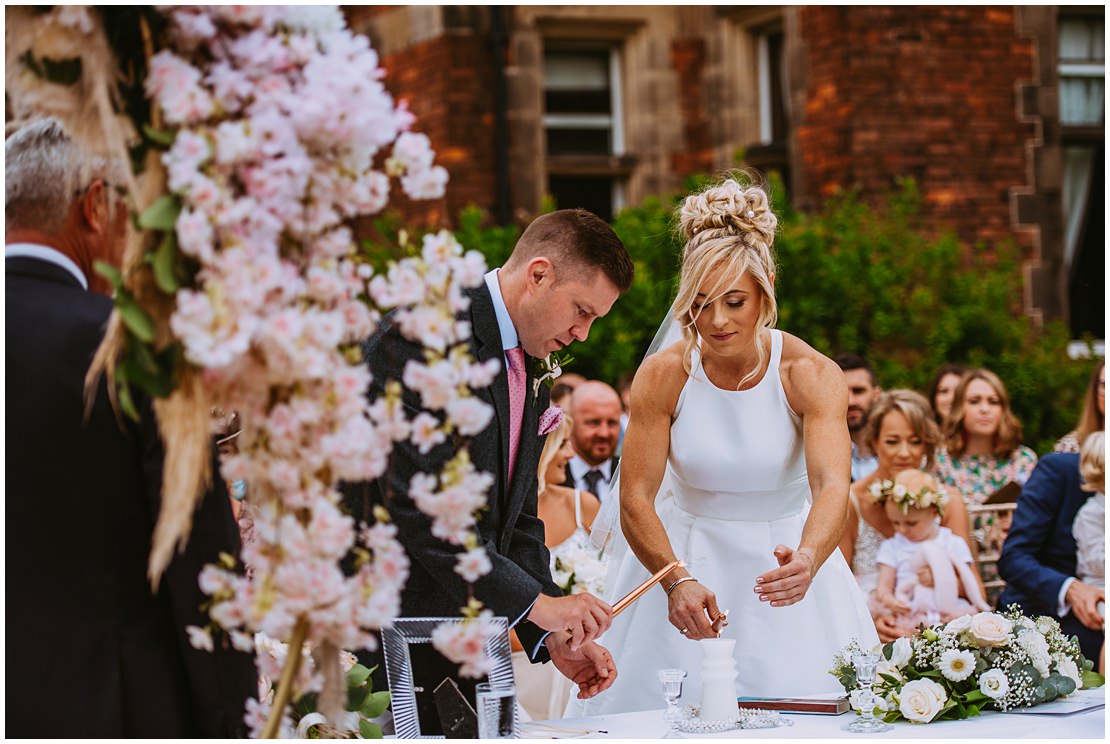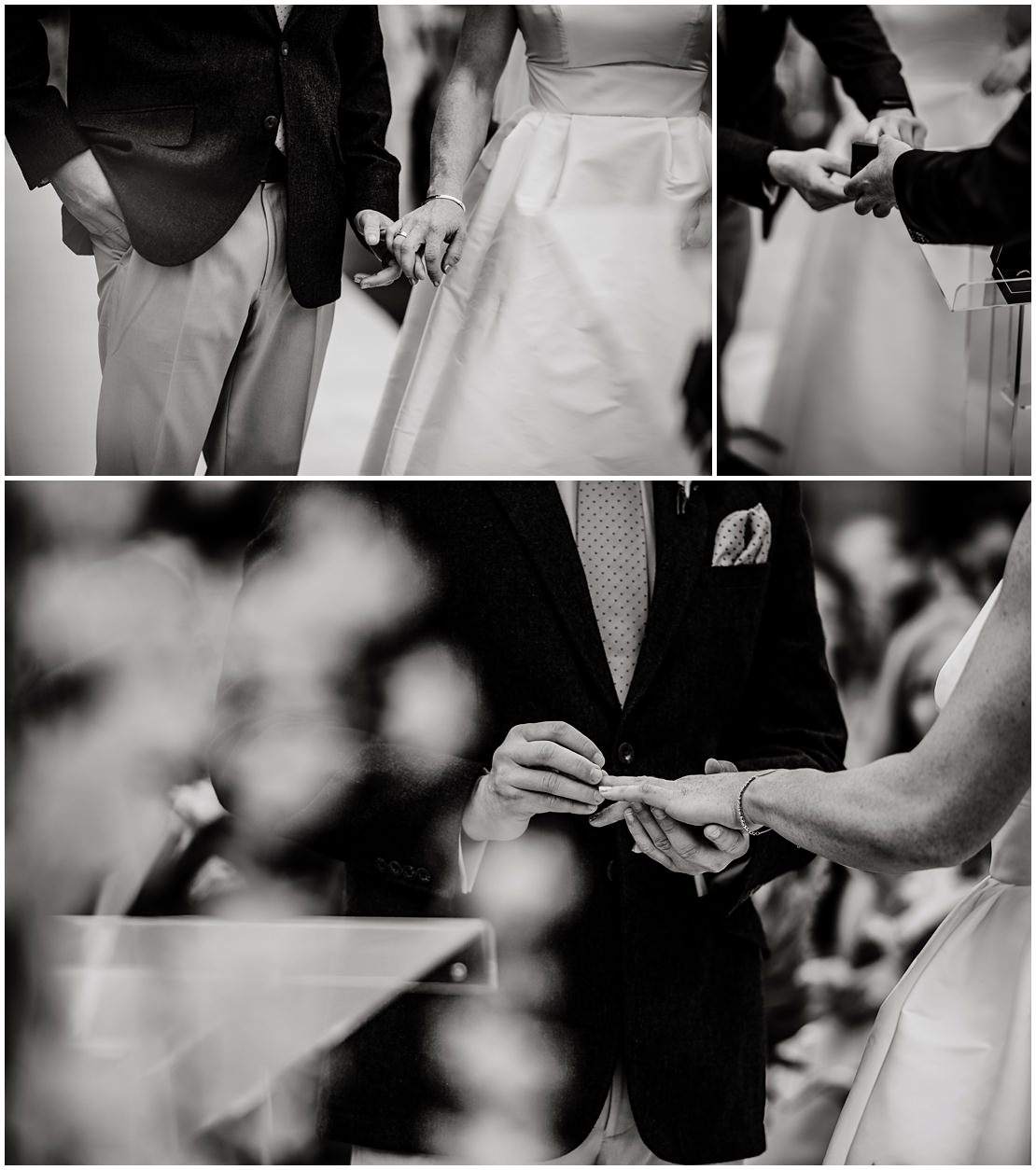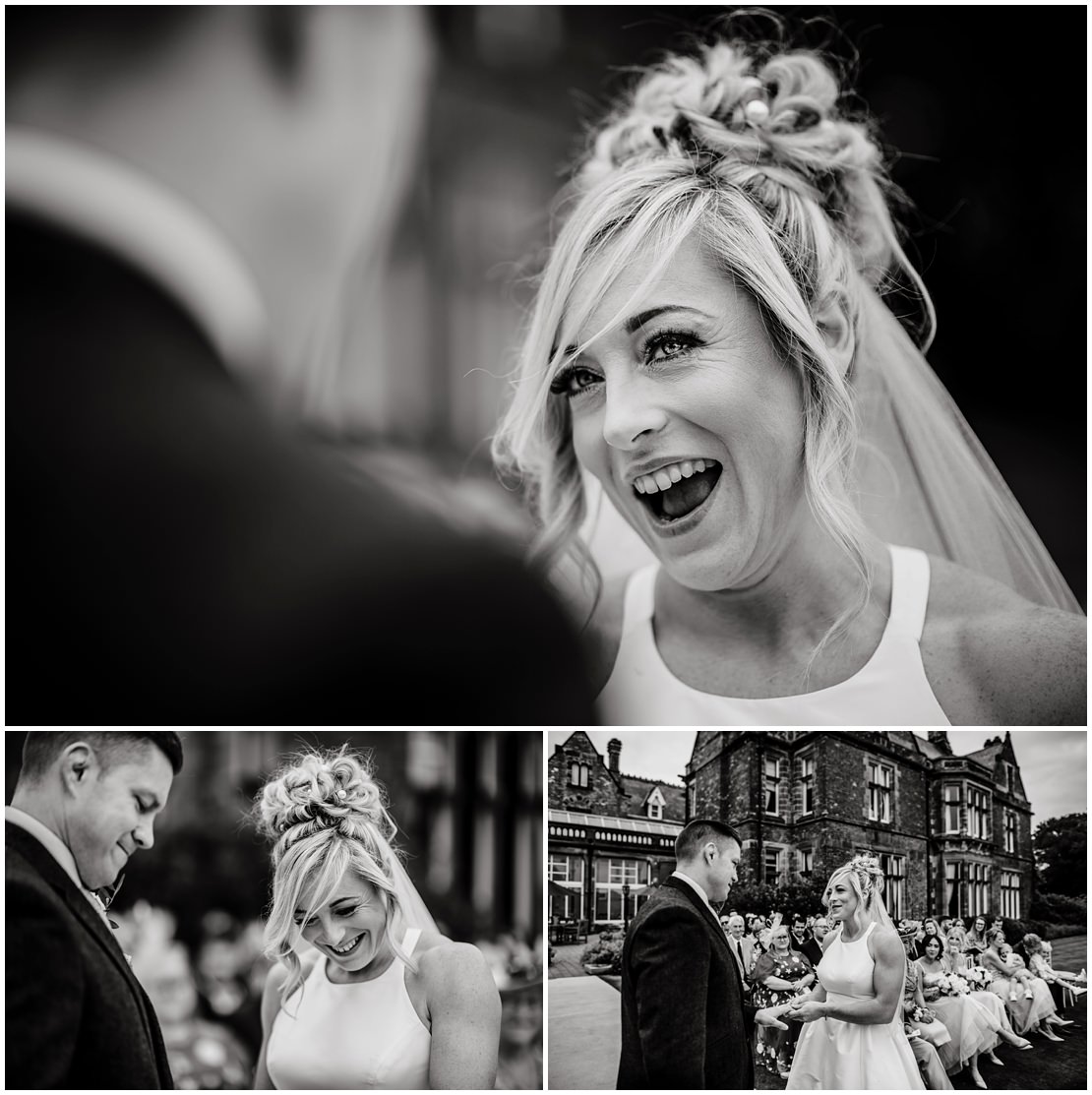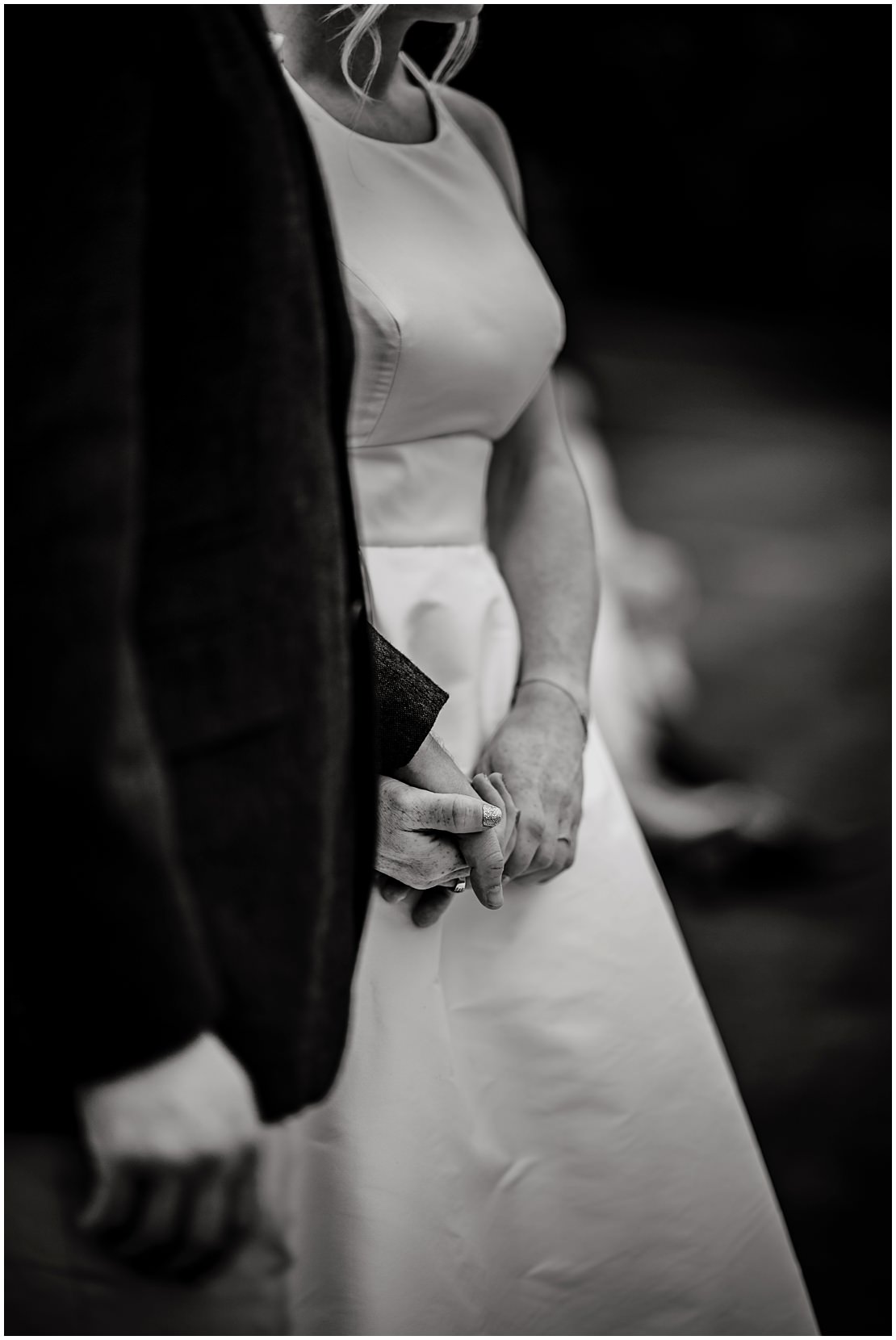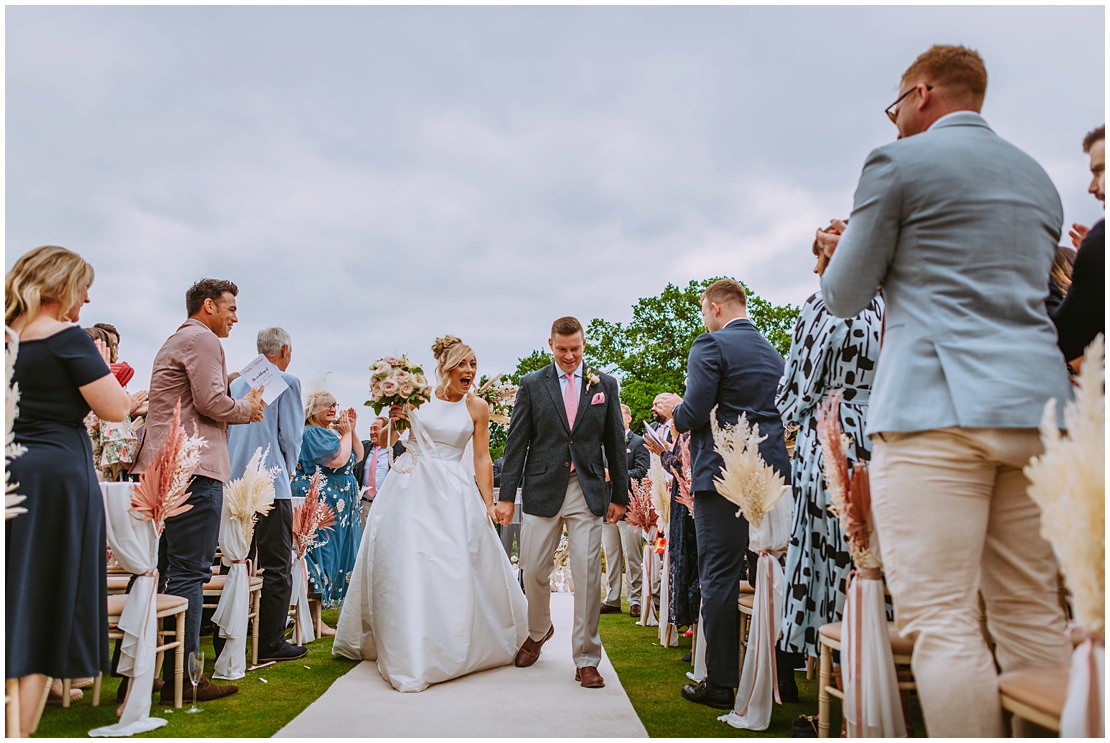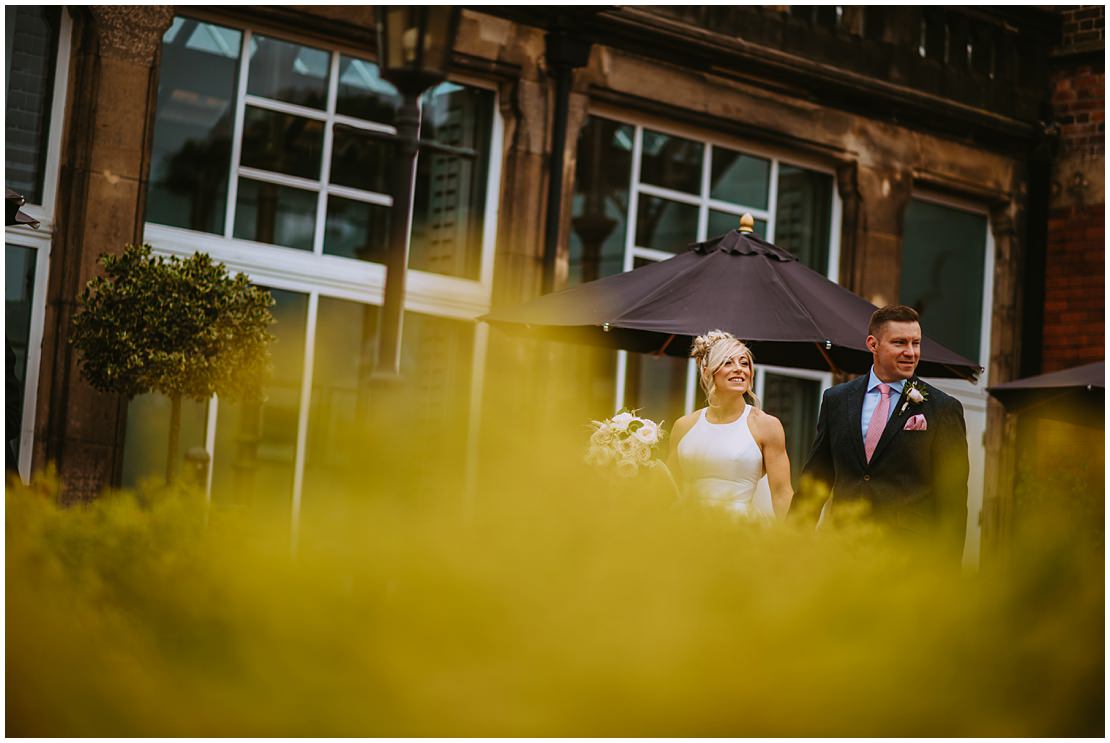 As Emily is a skier, it's a tradition that they walk through Ski's, then into a storm of confetti lol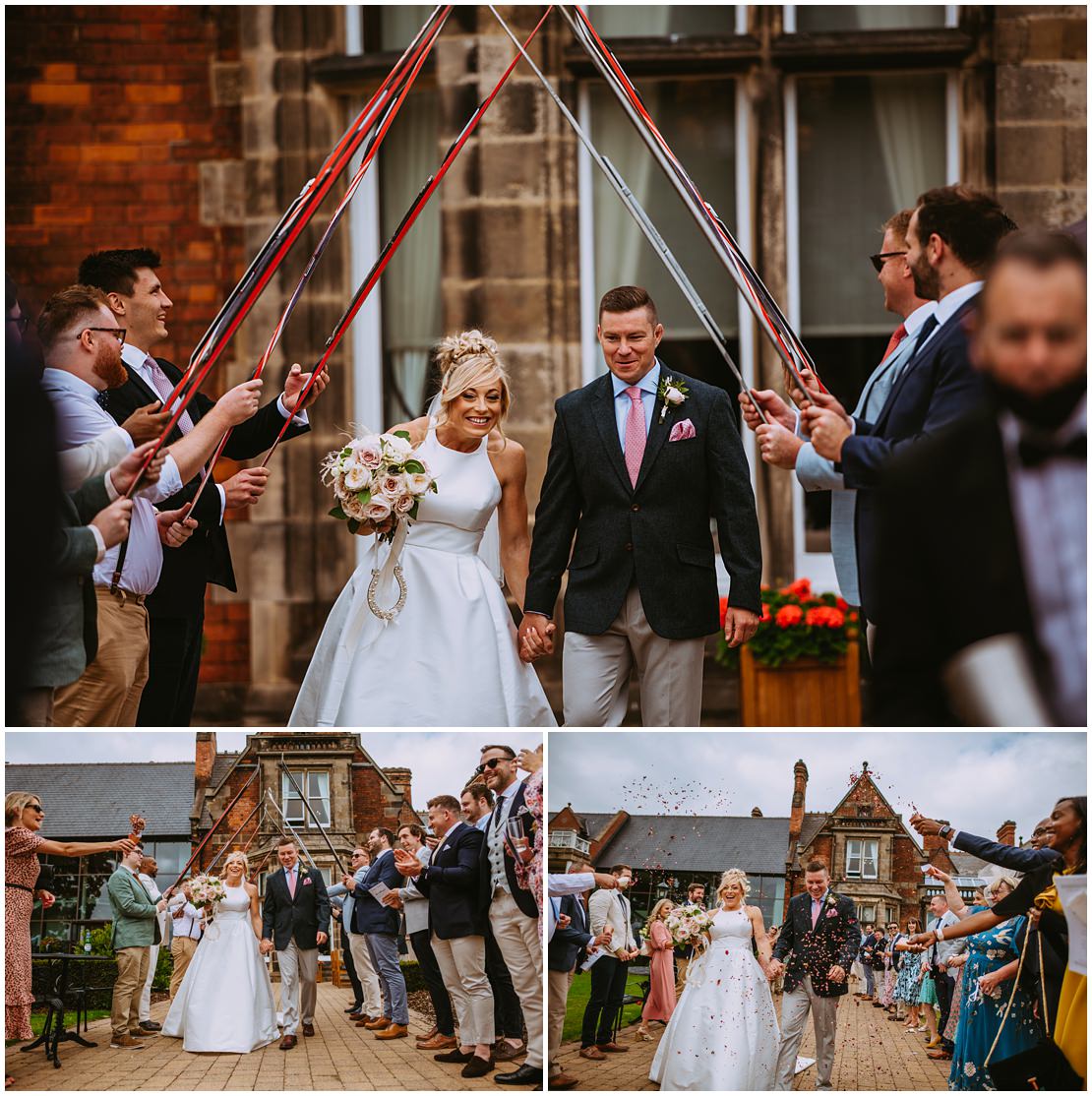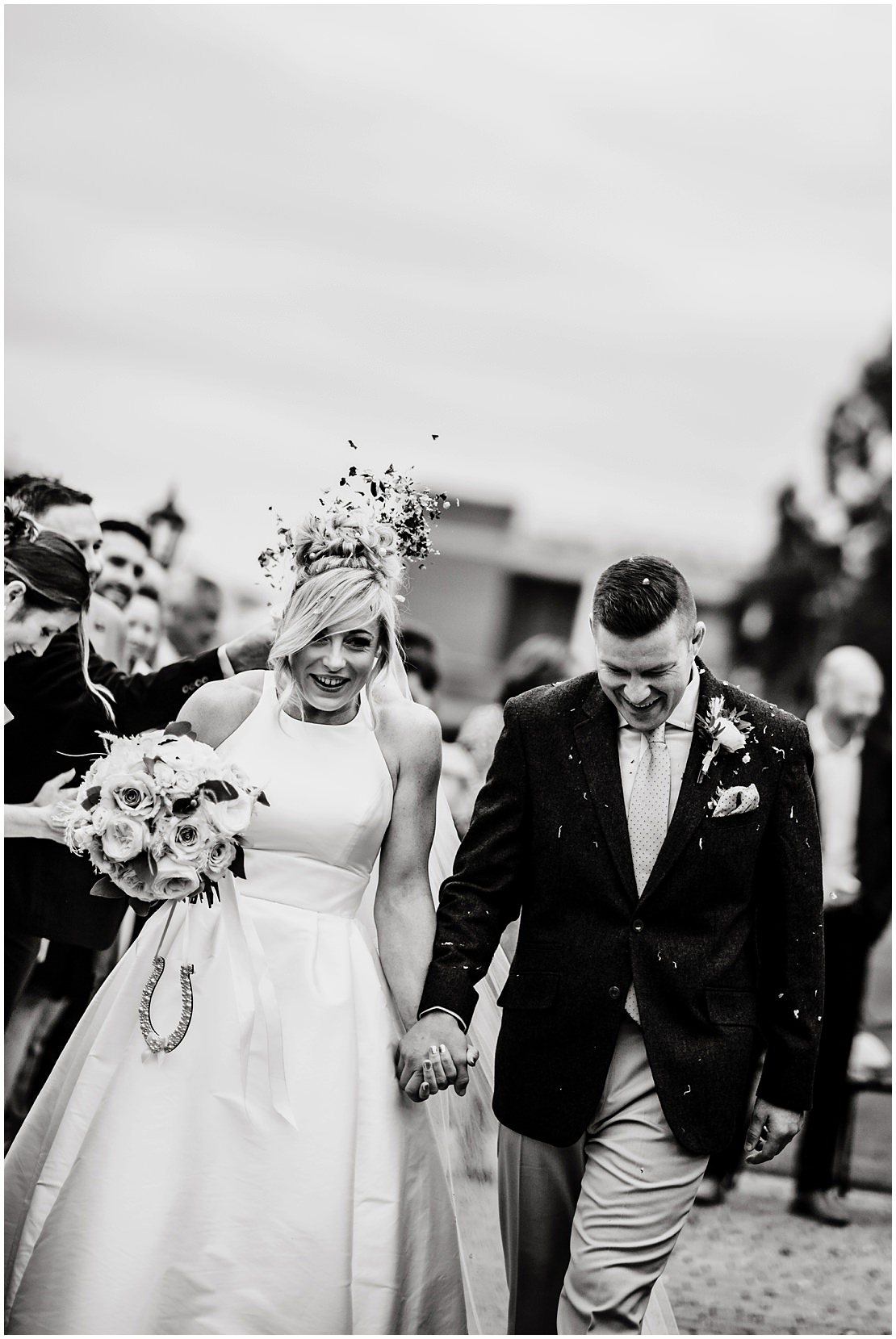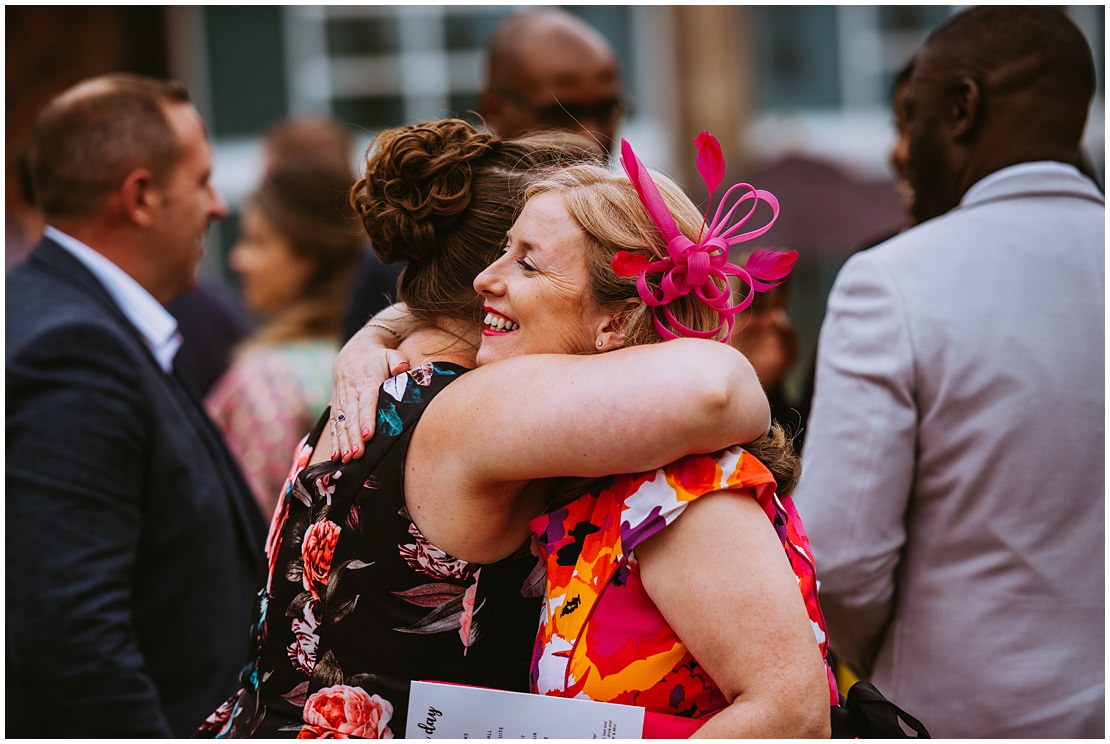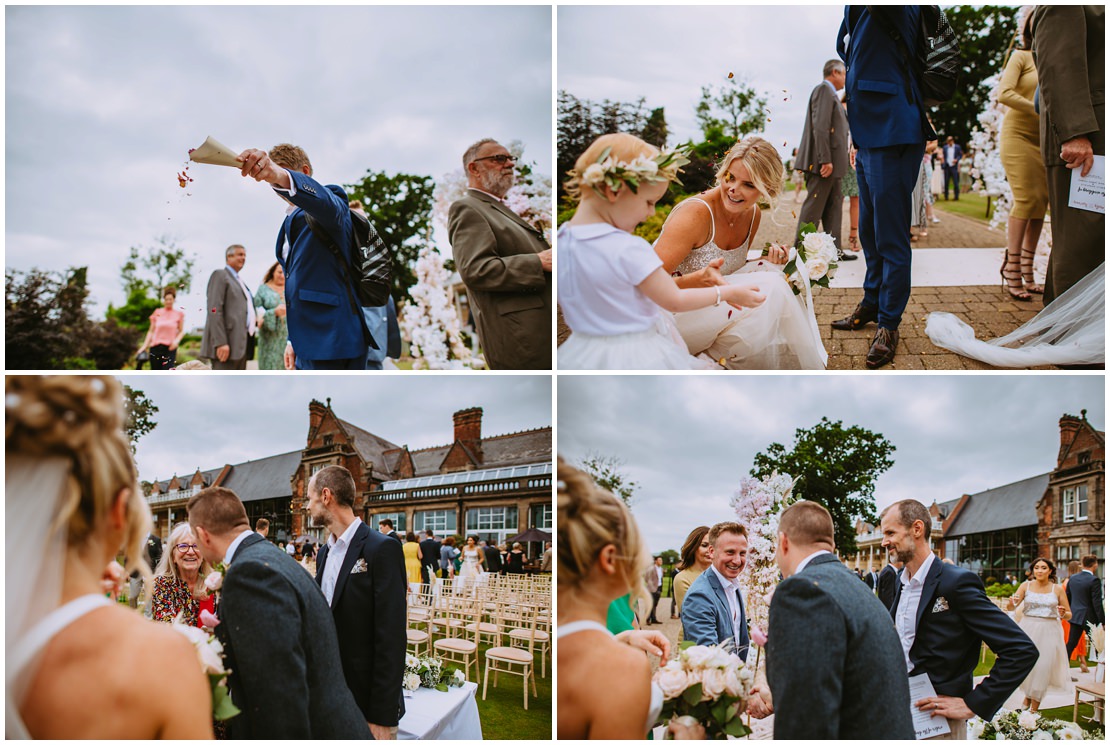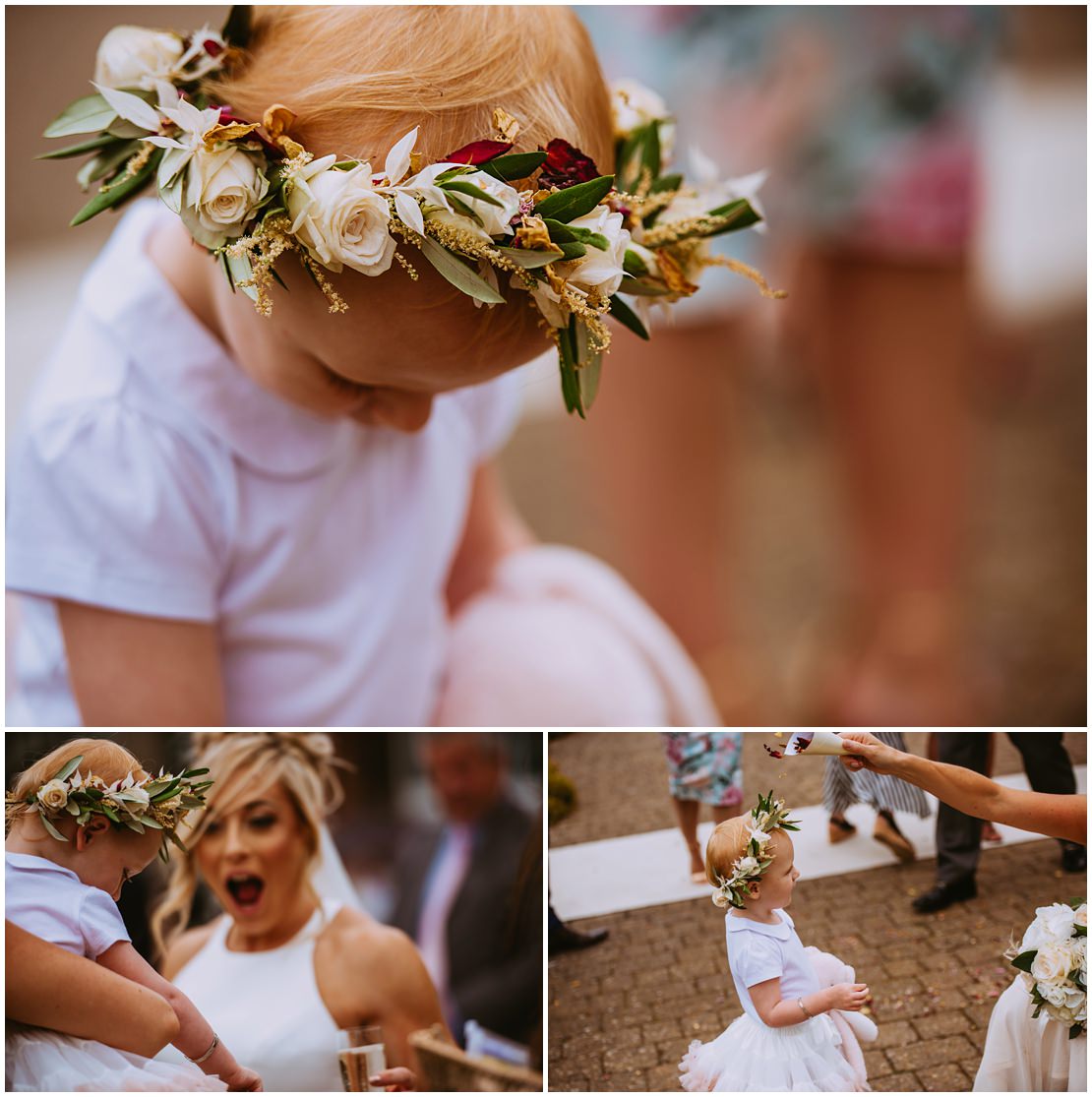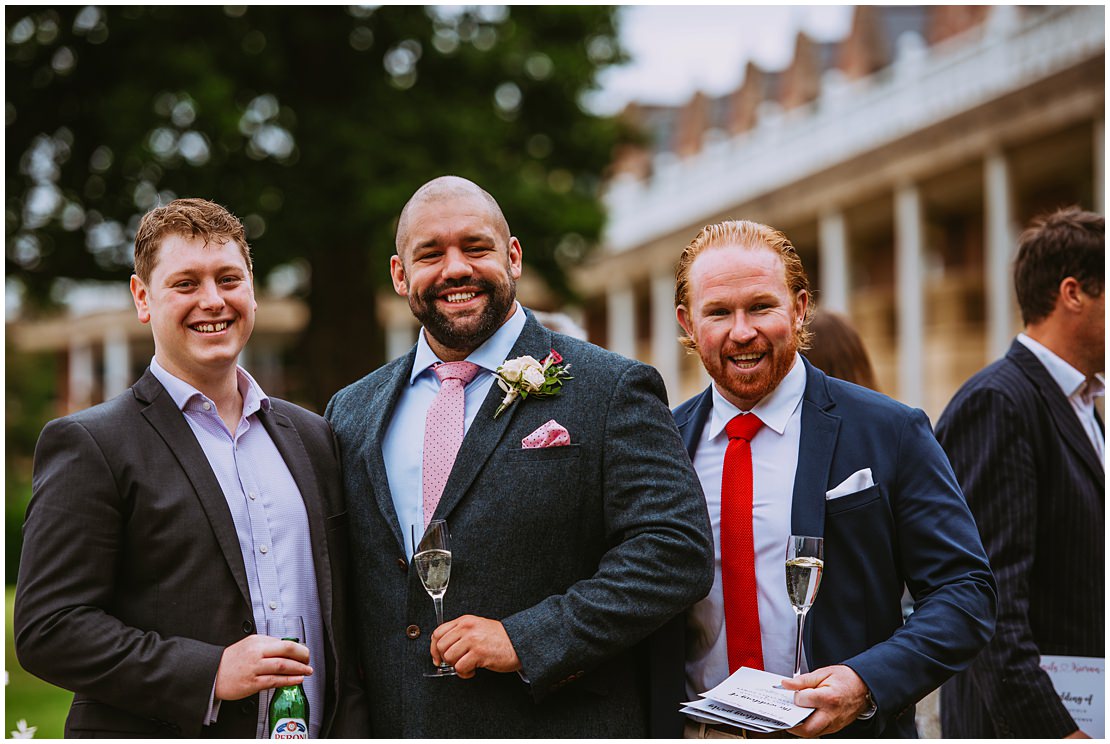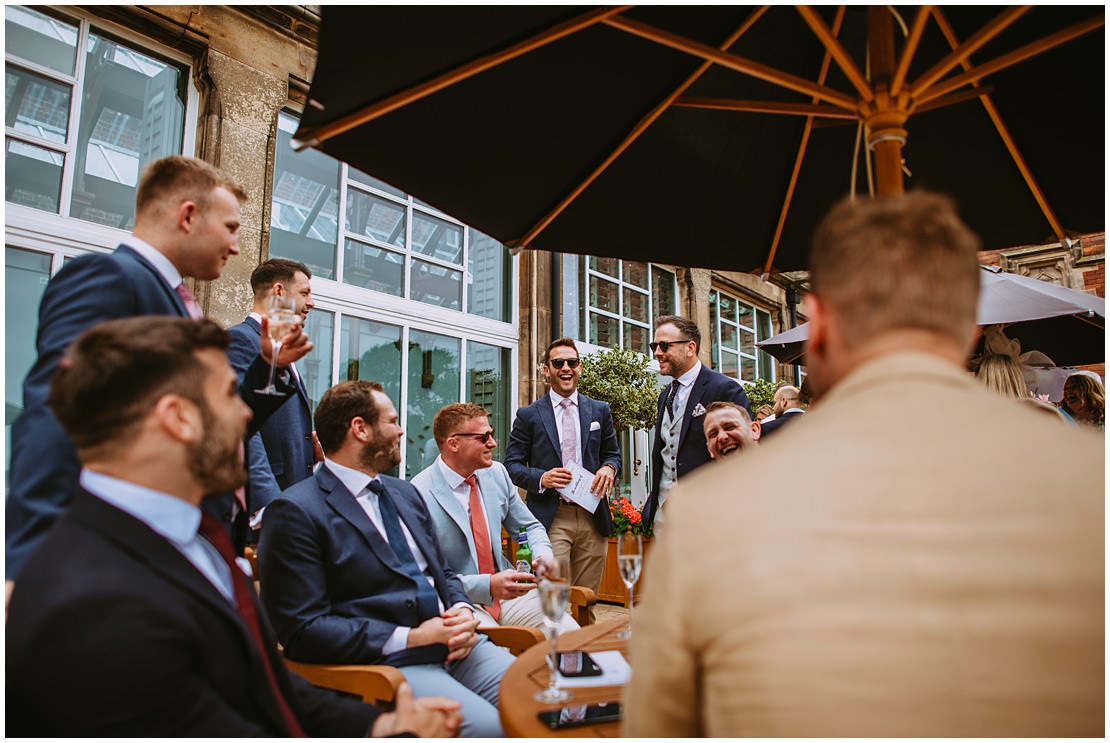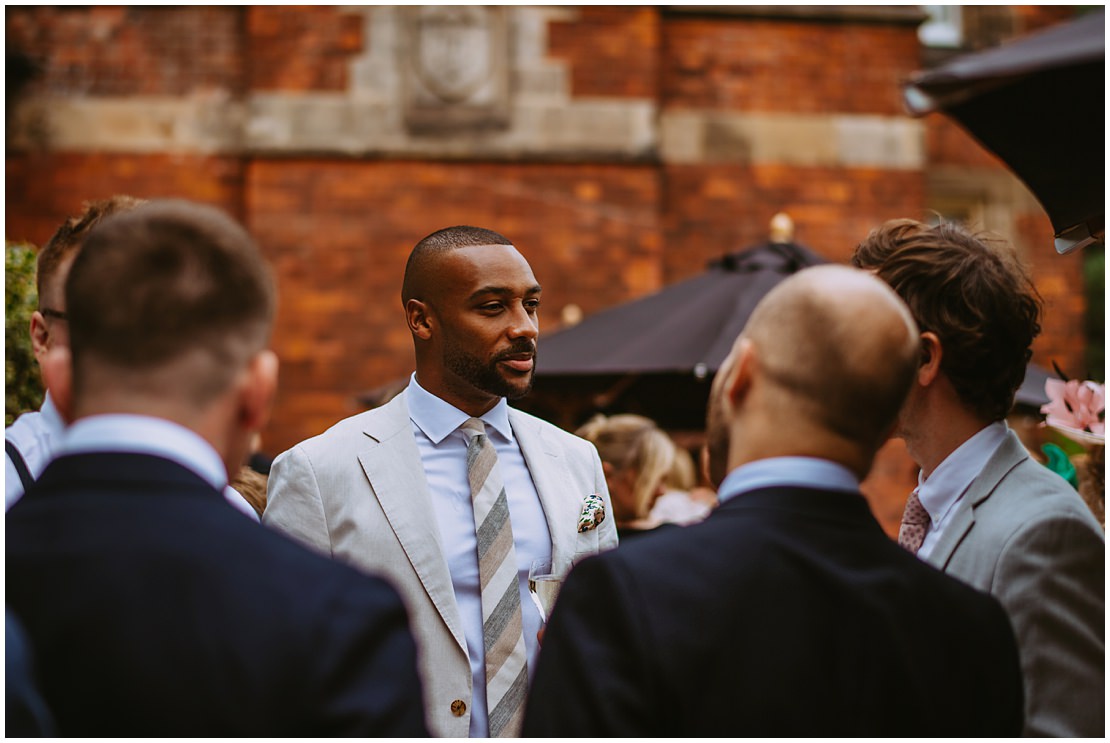 Two beers, and checking the results... this guy has got it sorted :)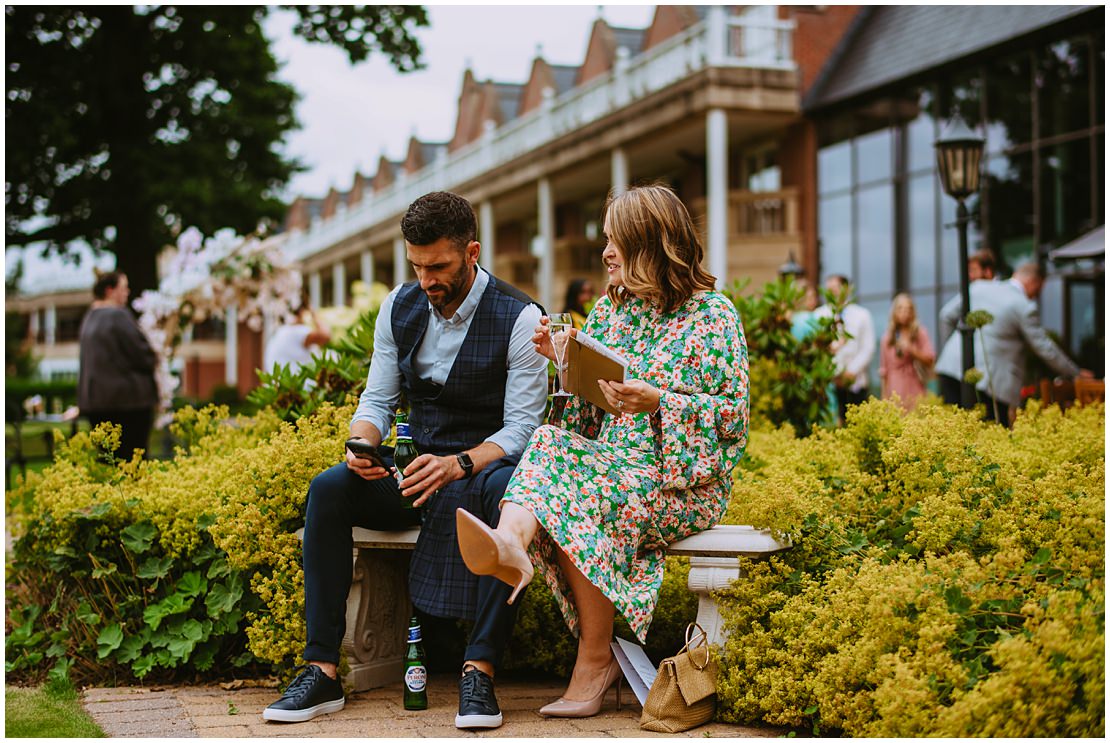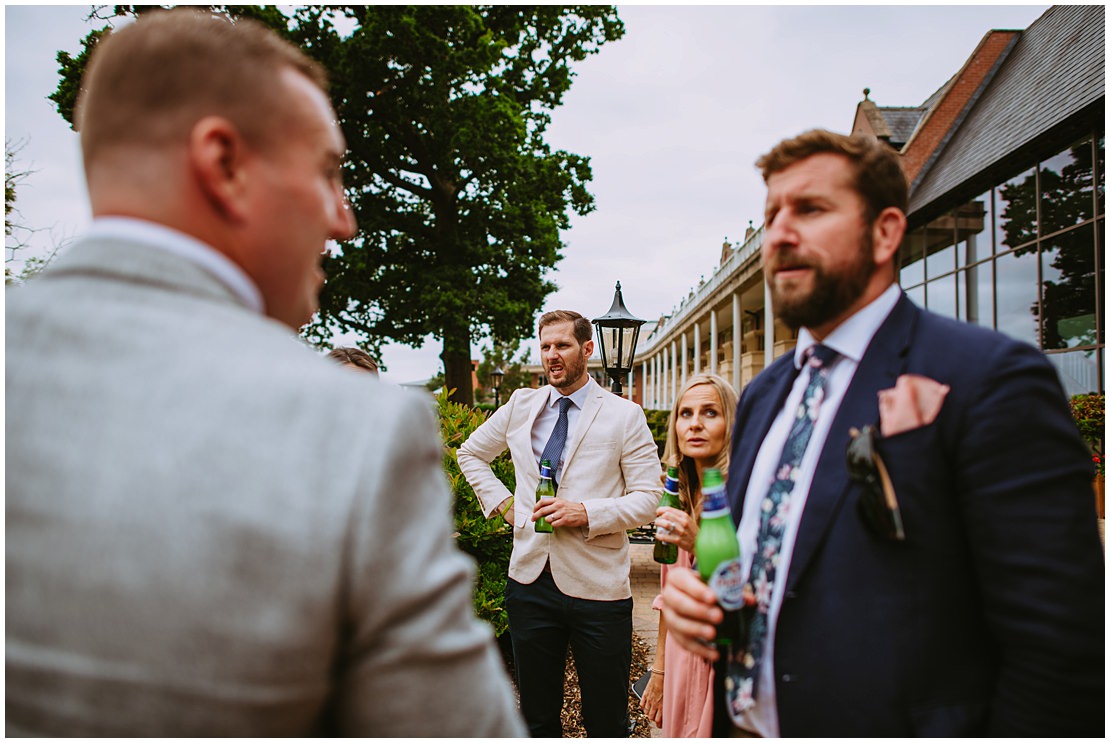 What a lovely character Emily's dad was!!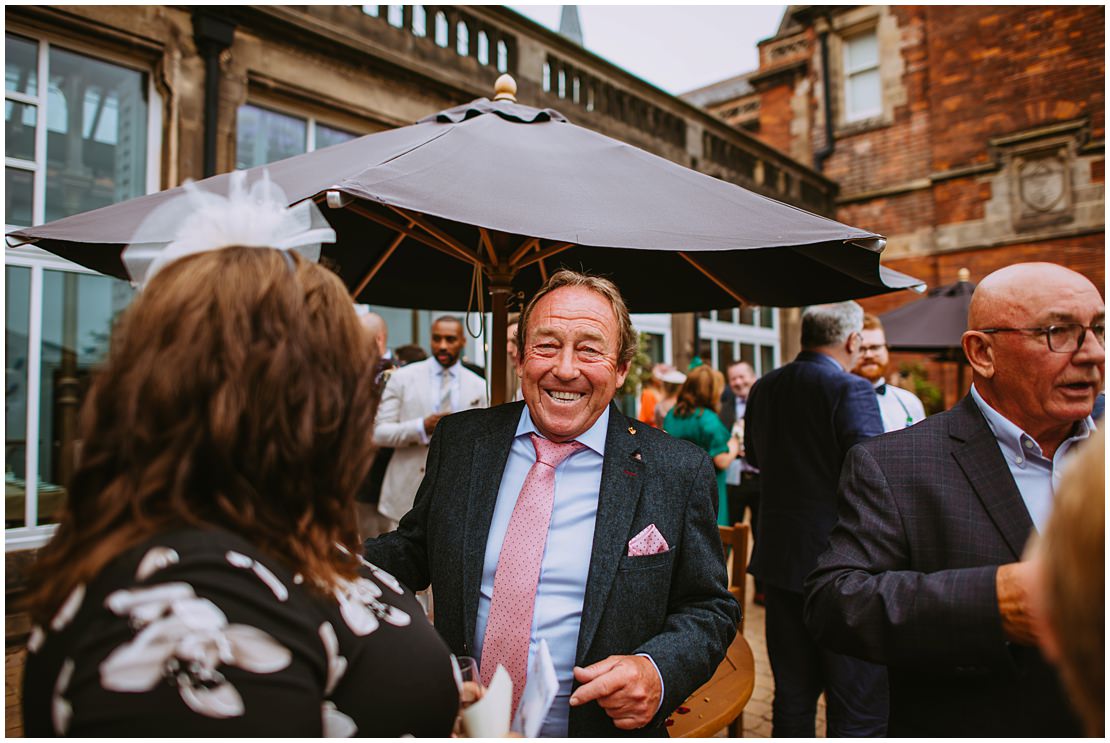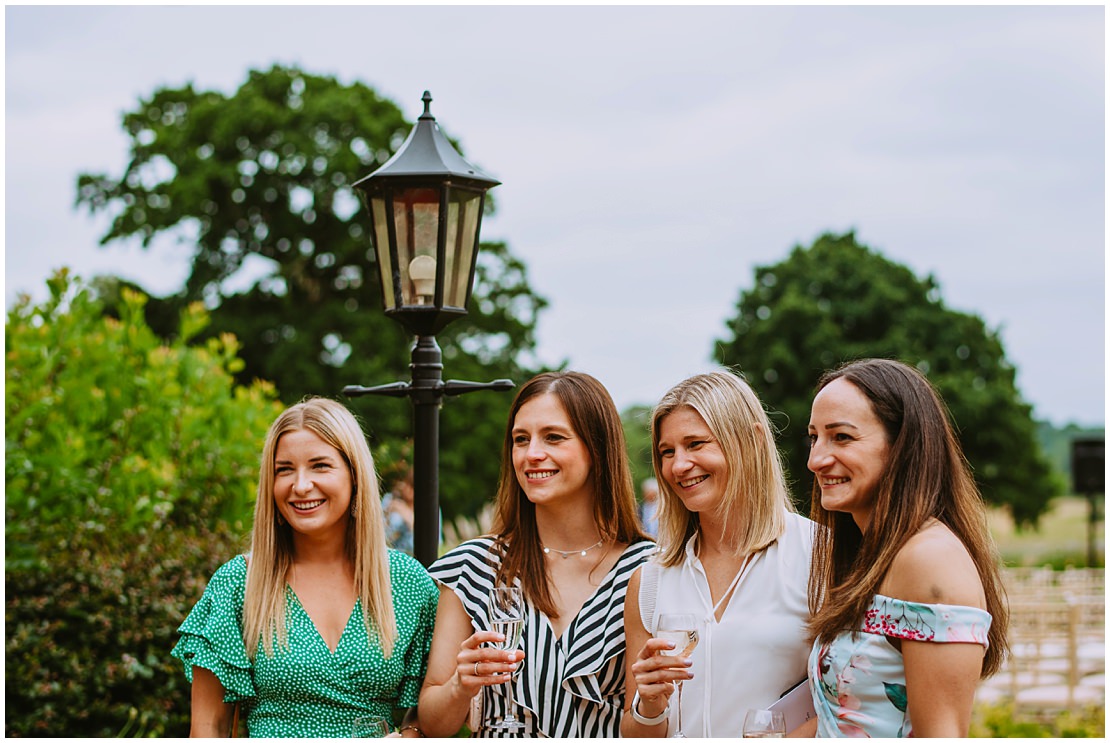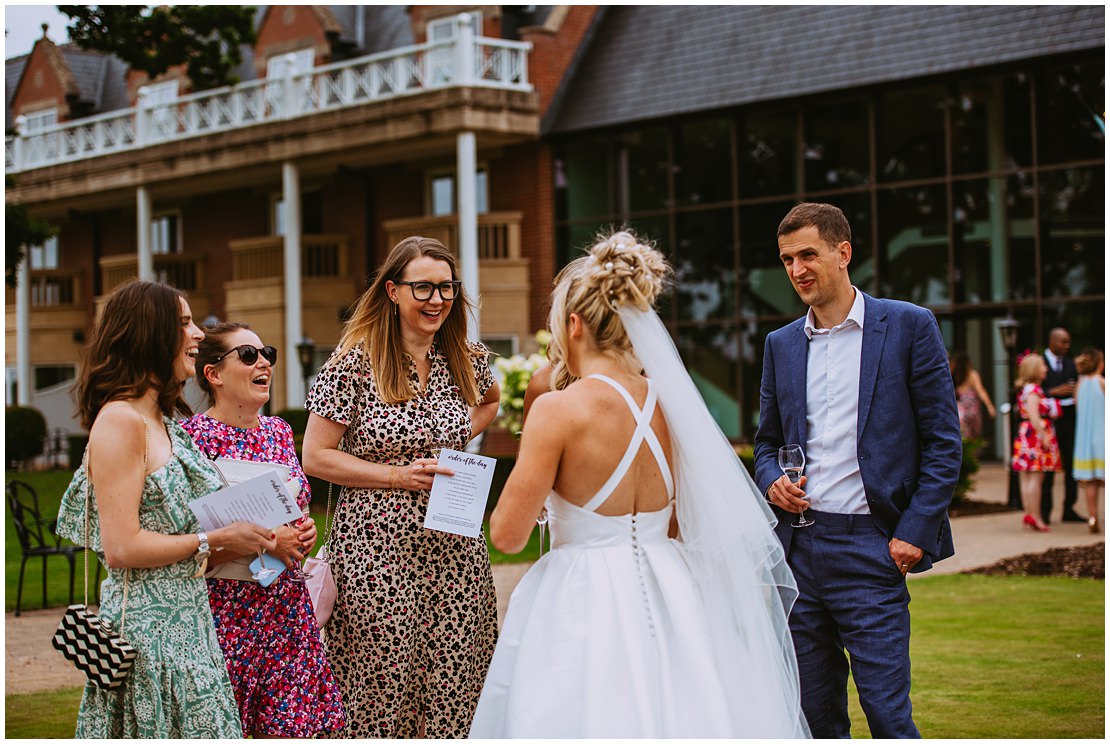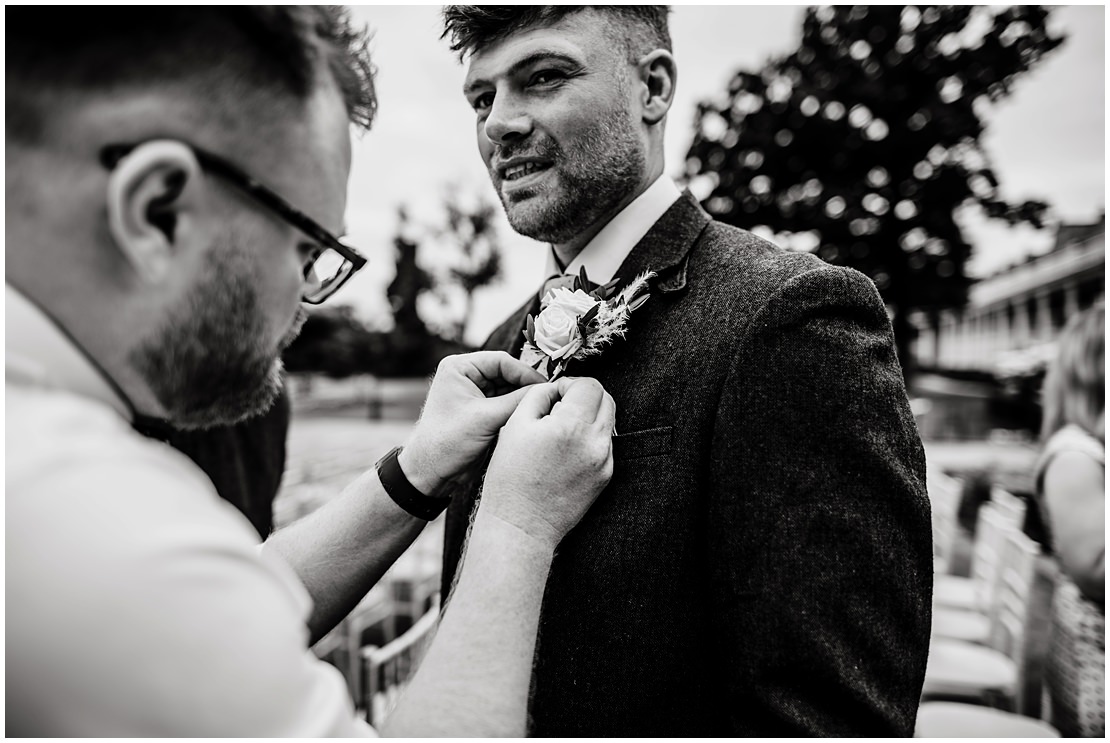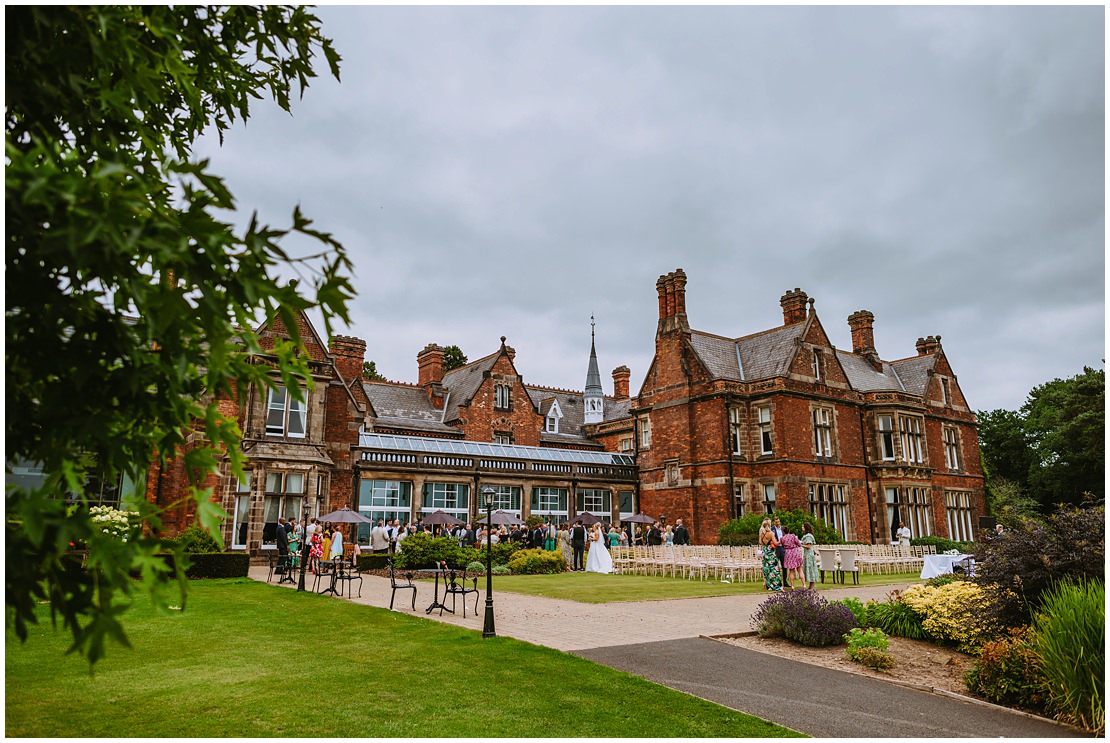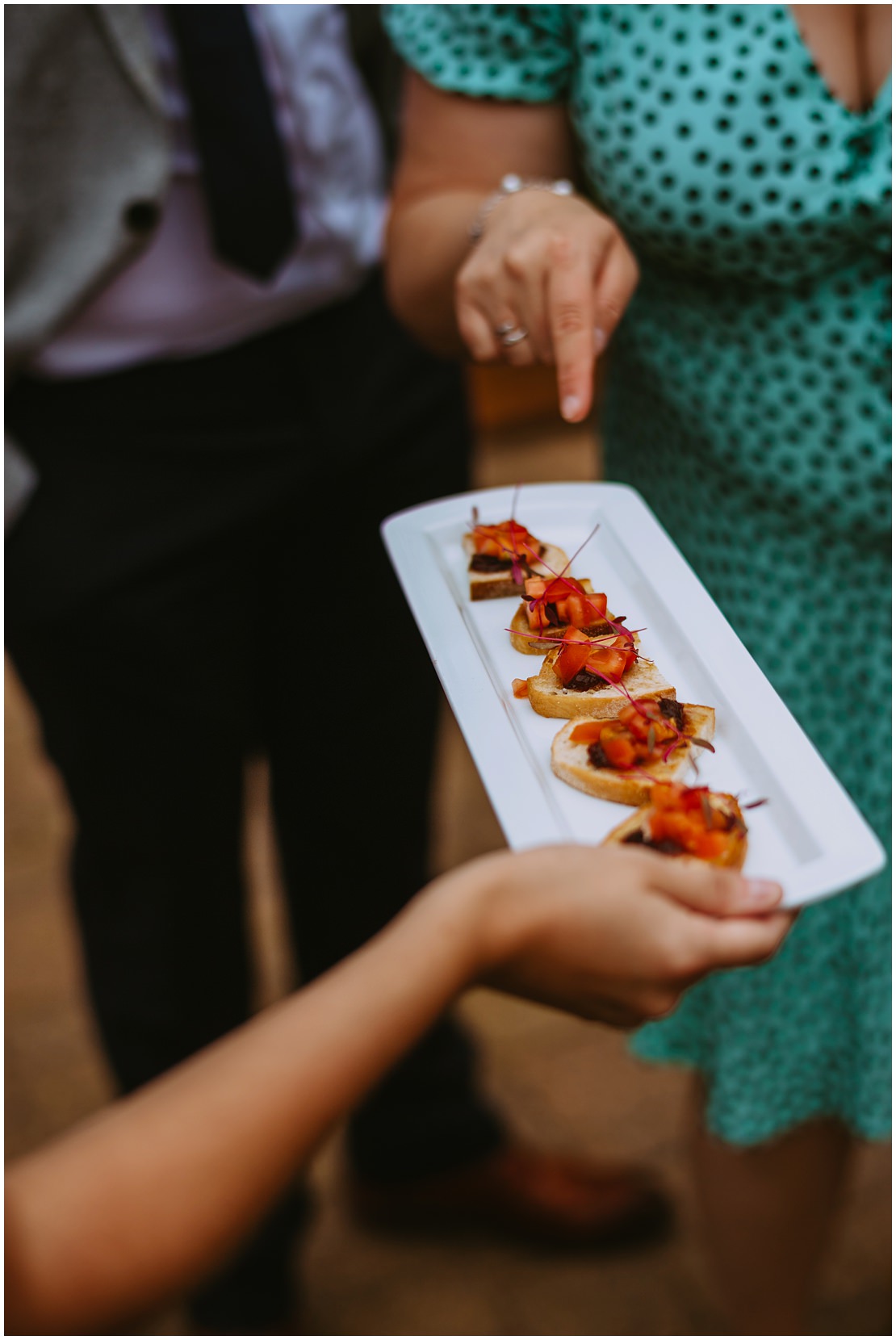 That cake topper!!!!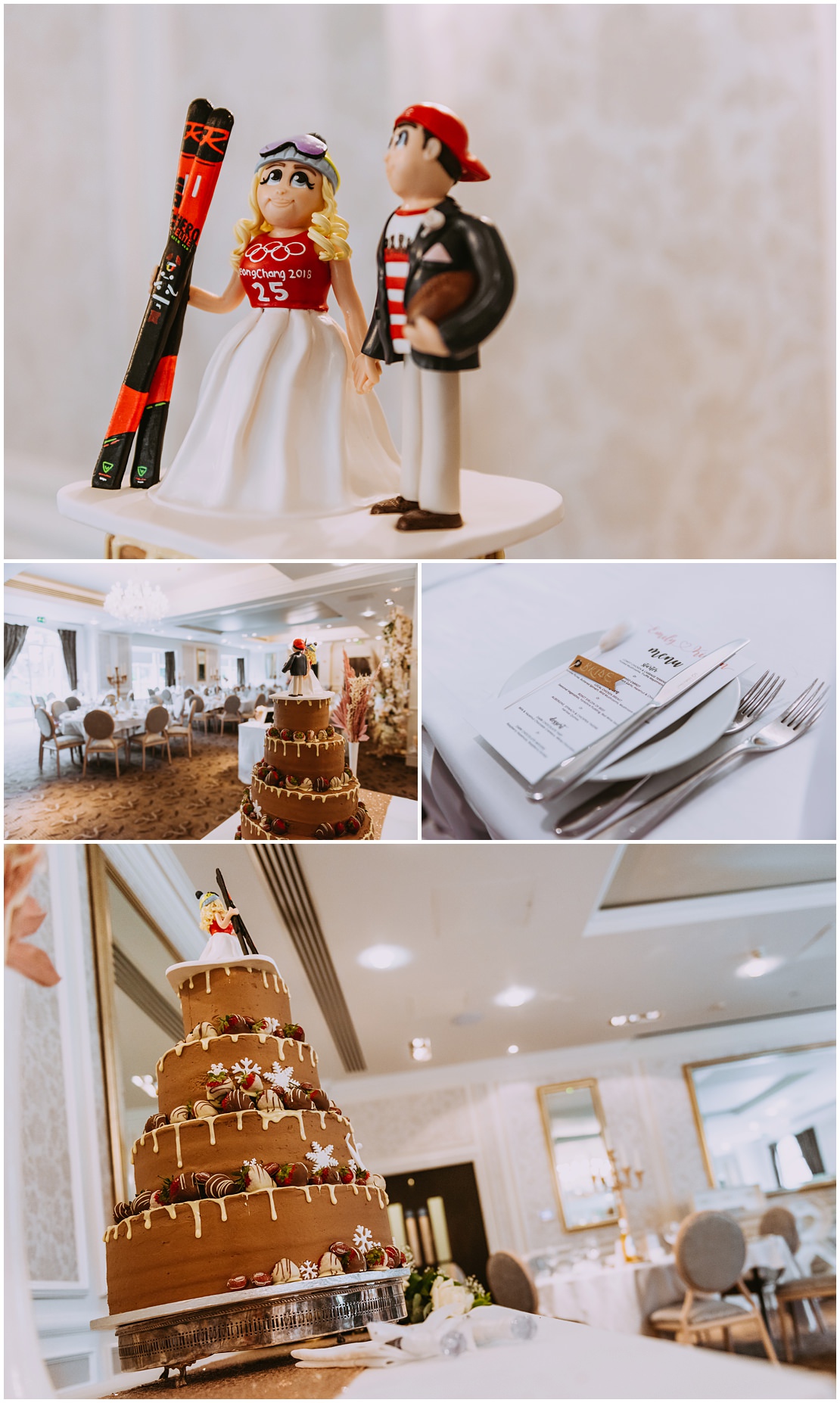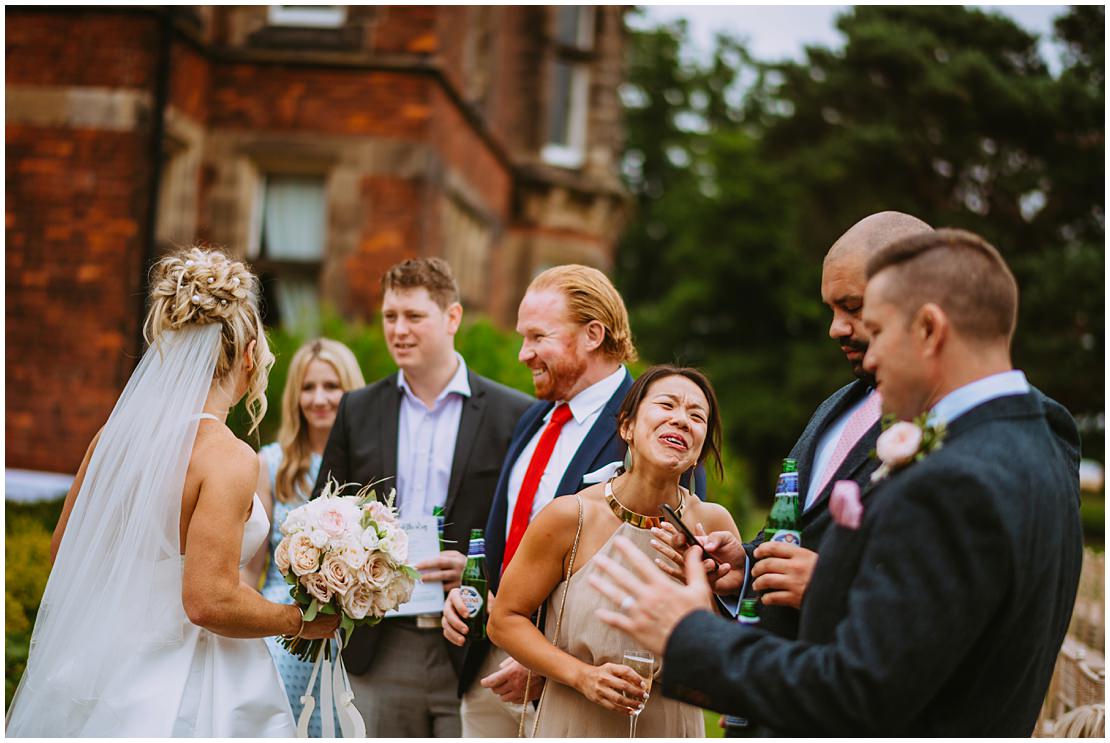 Not quite sure what they were pointing at?!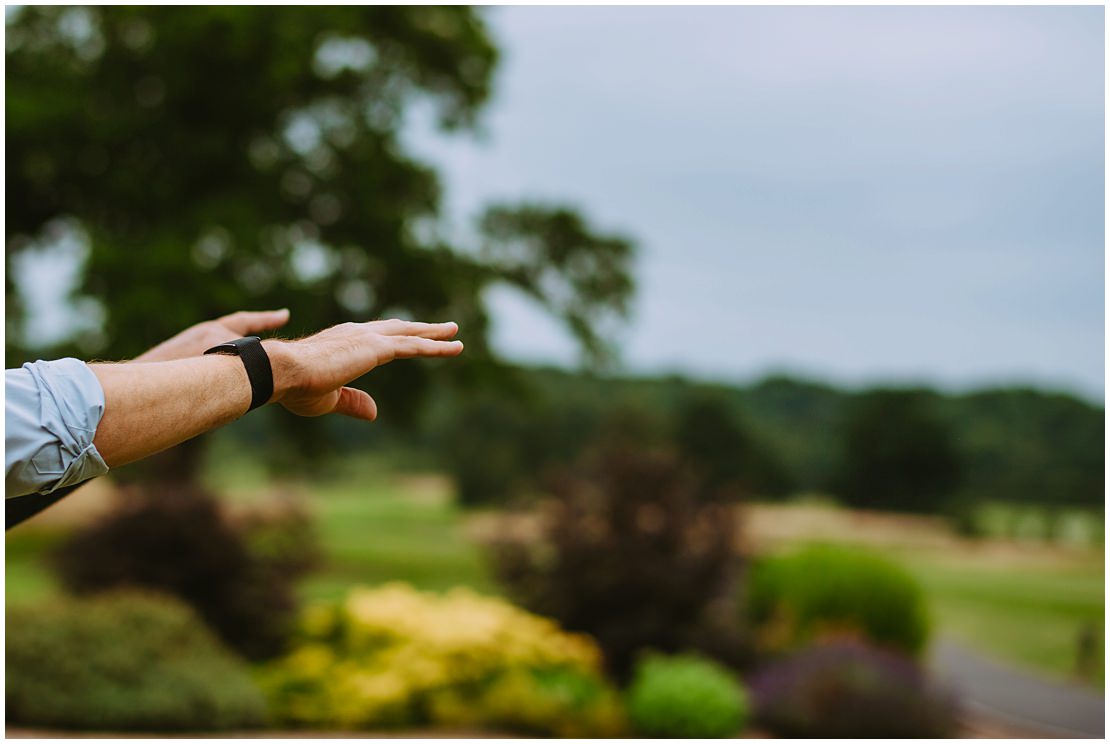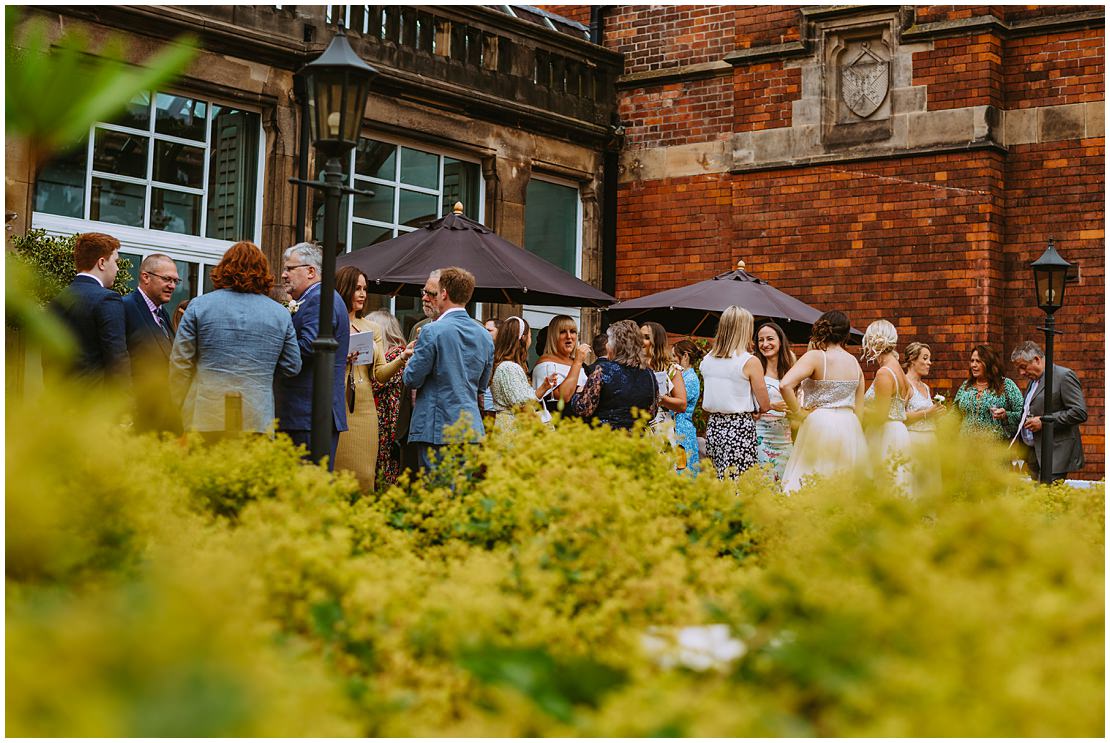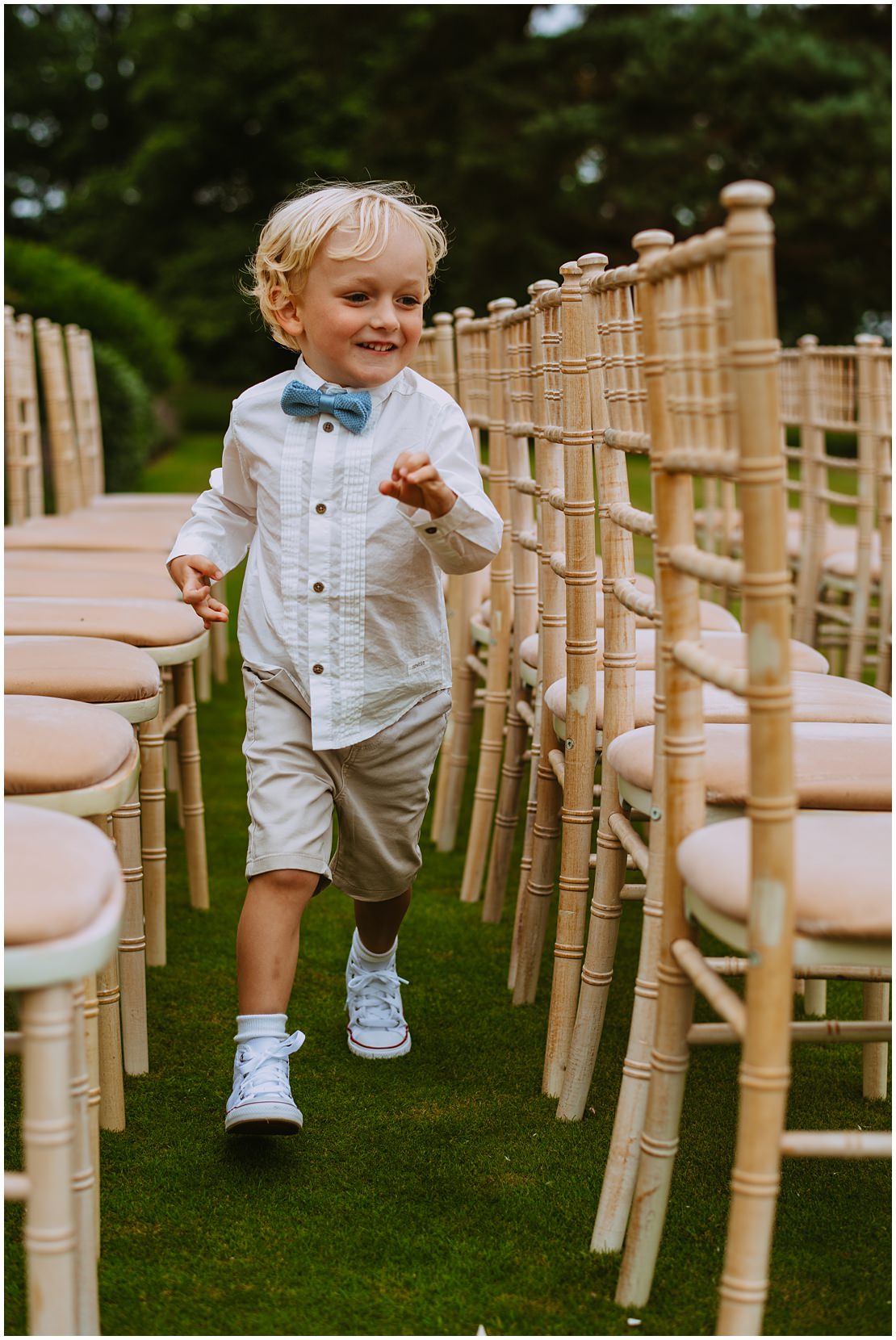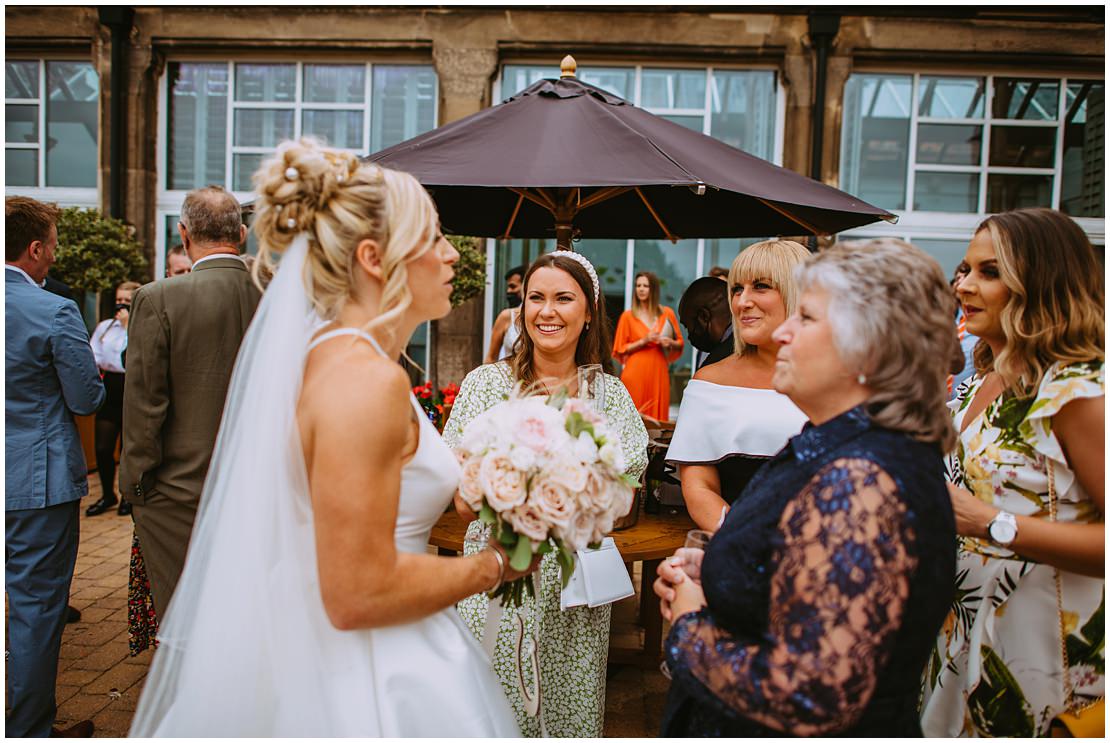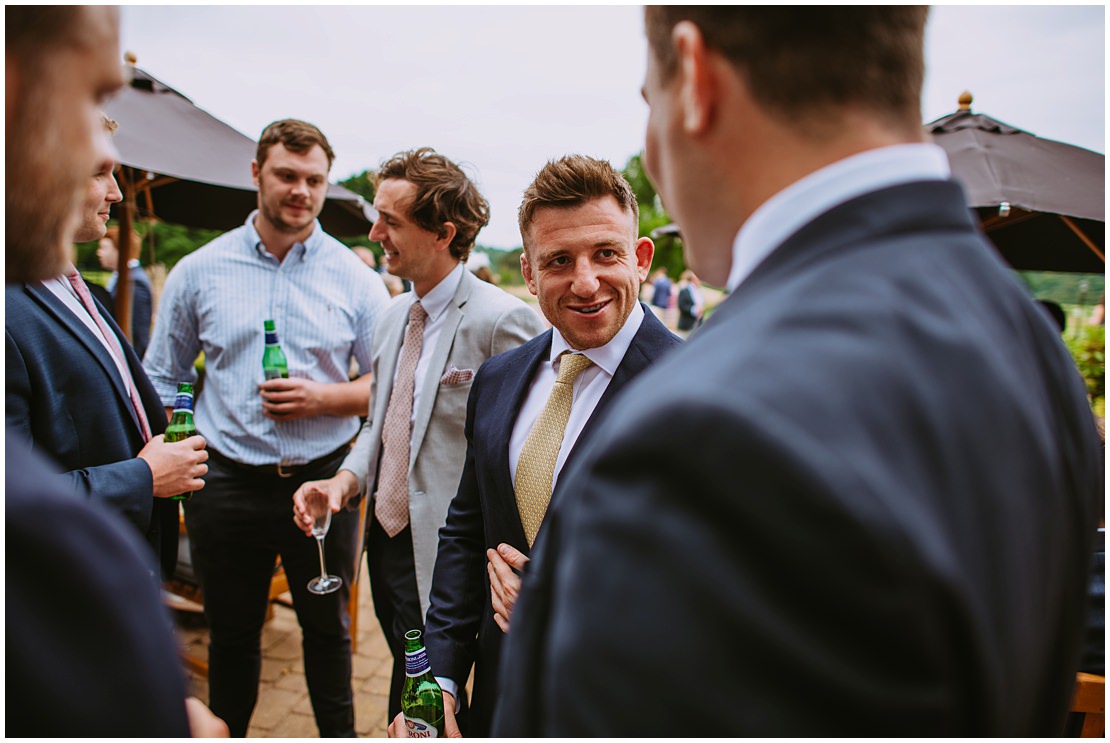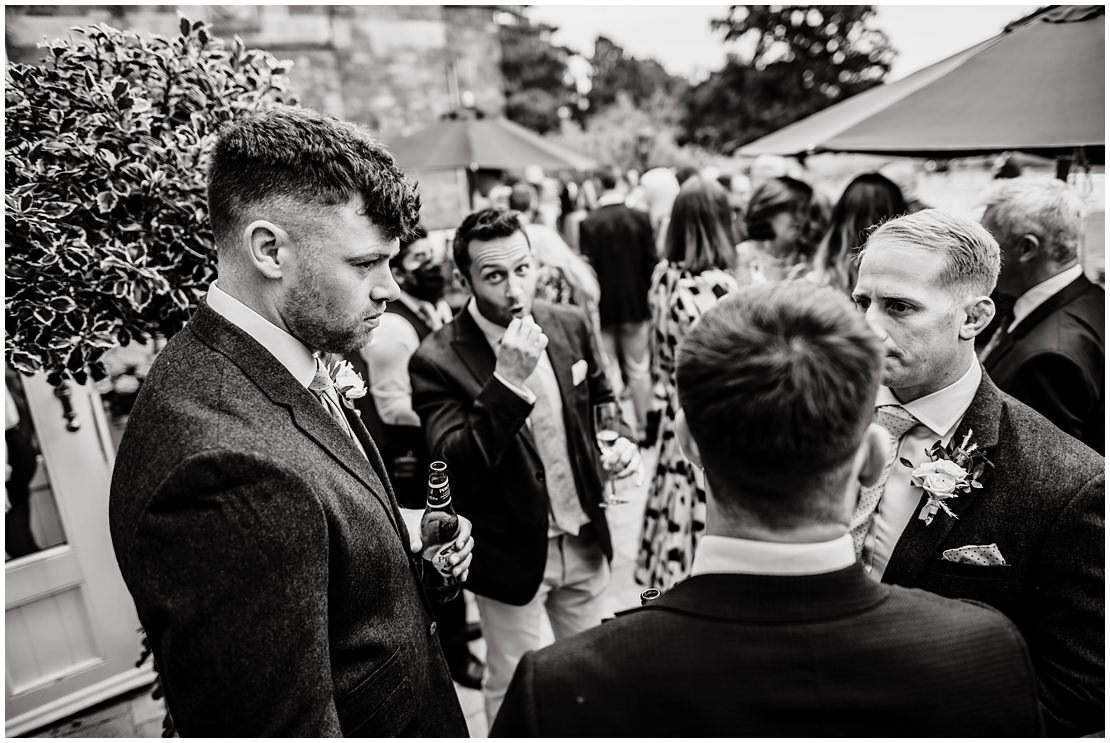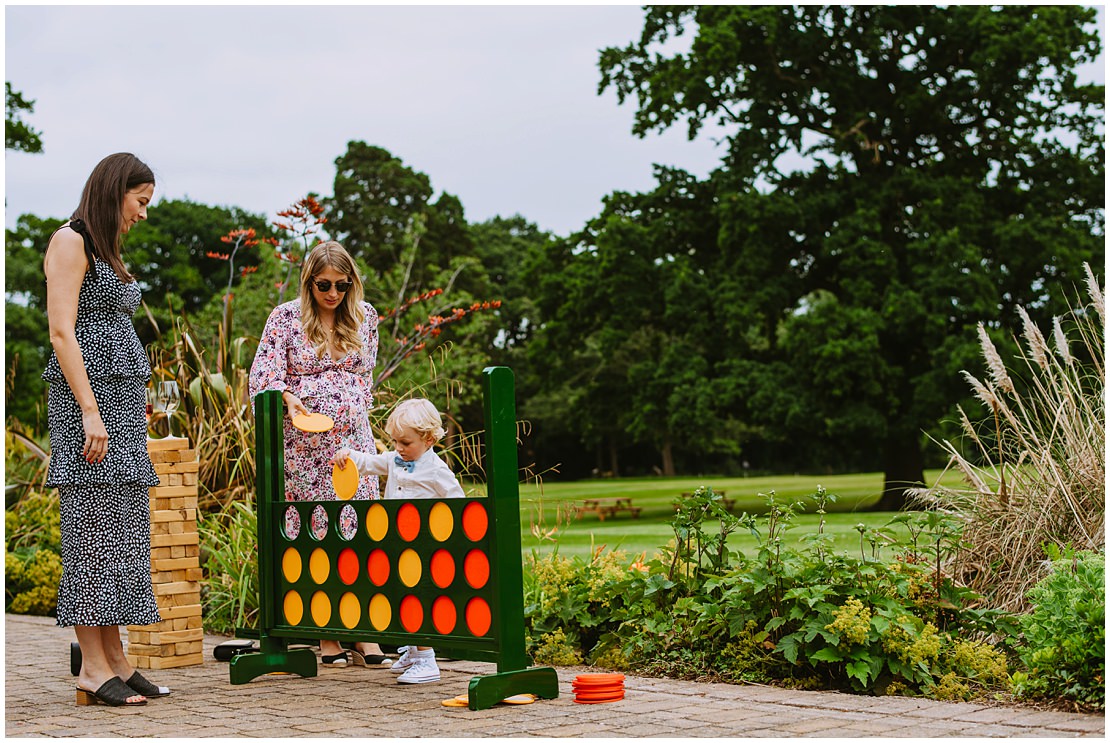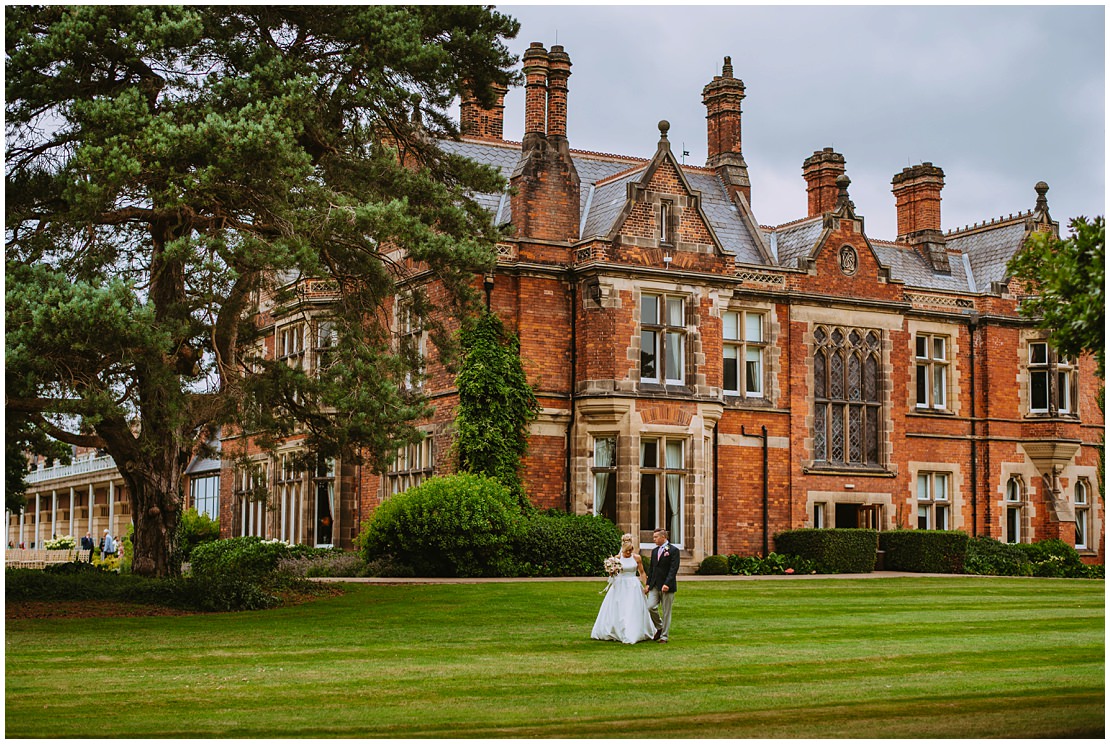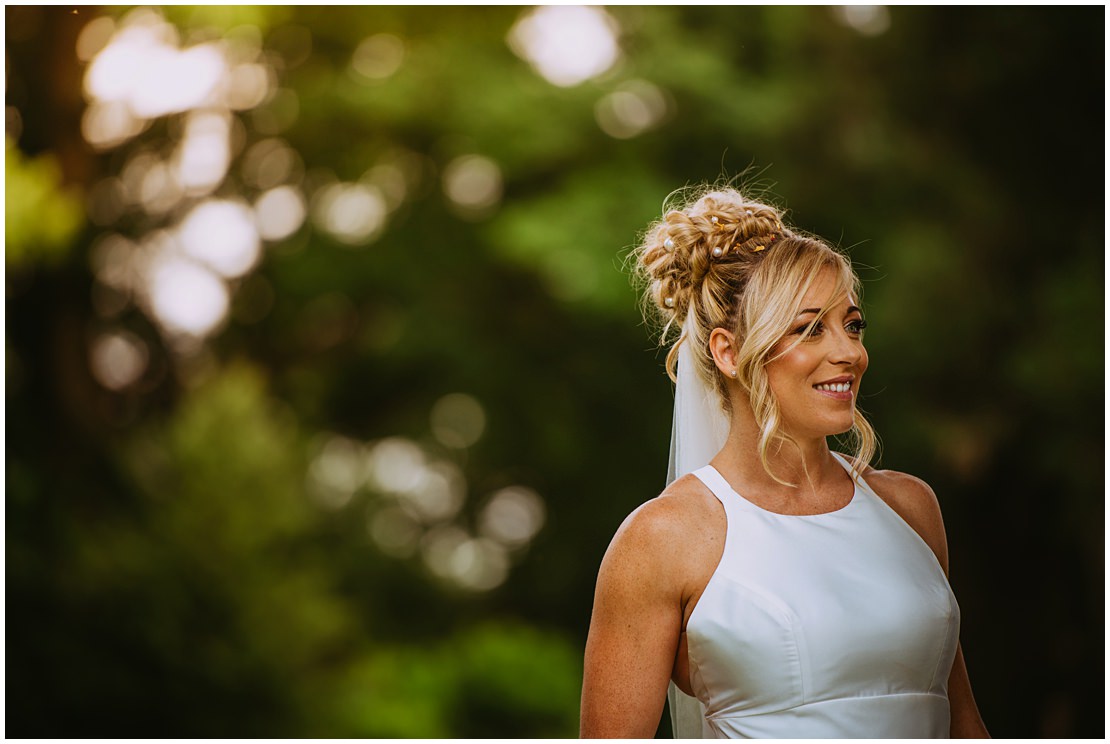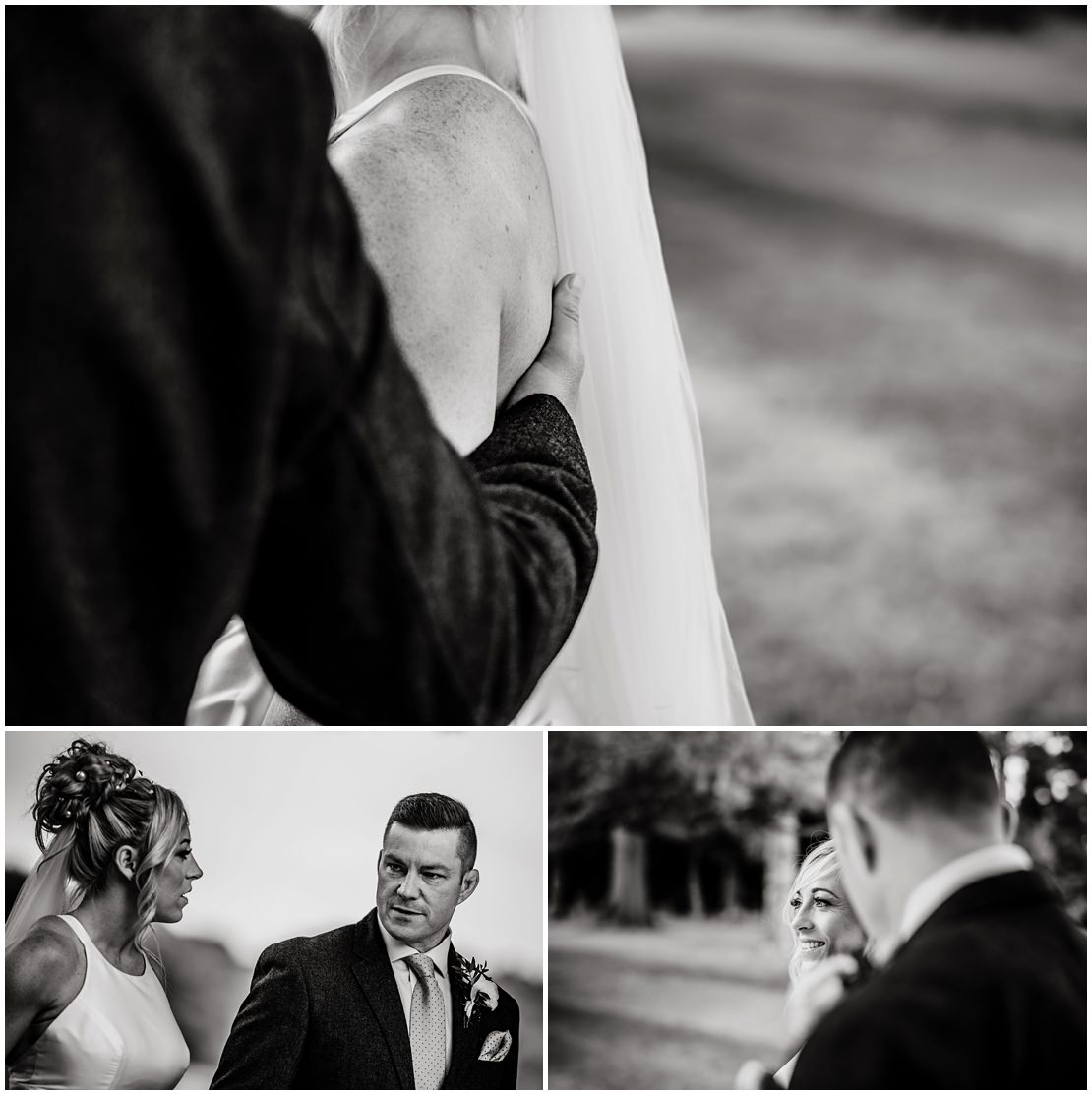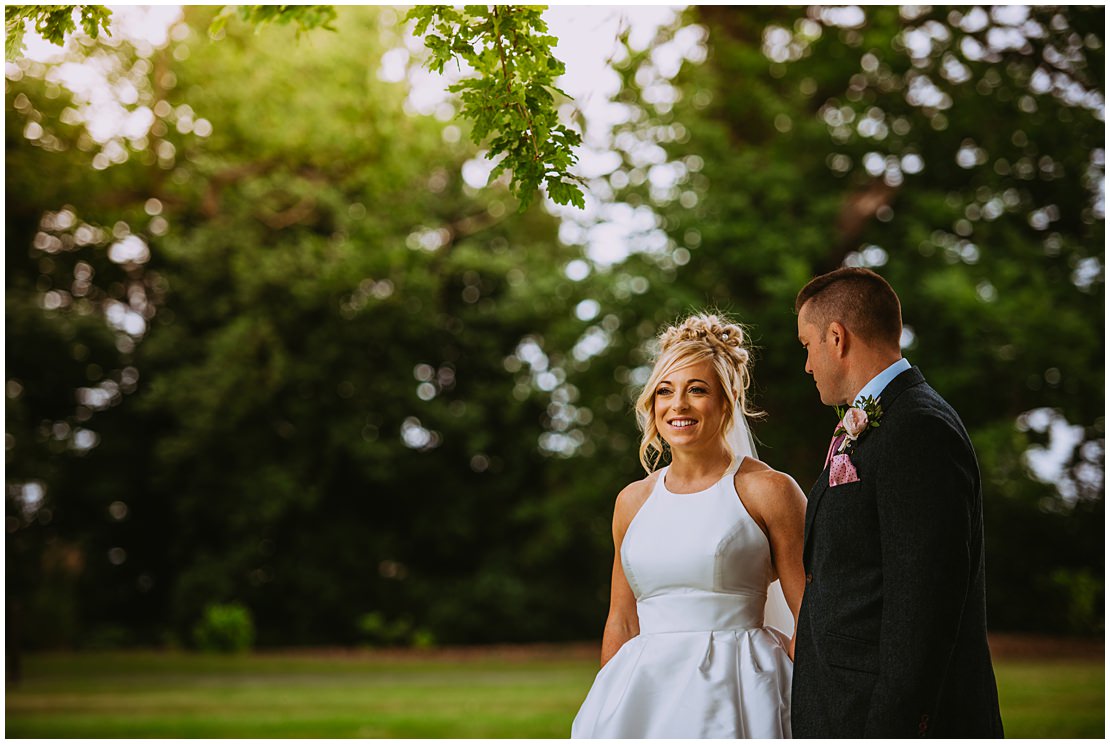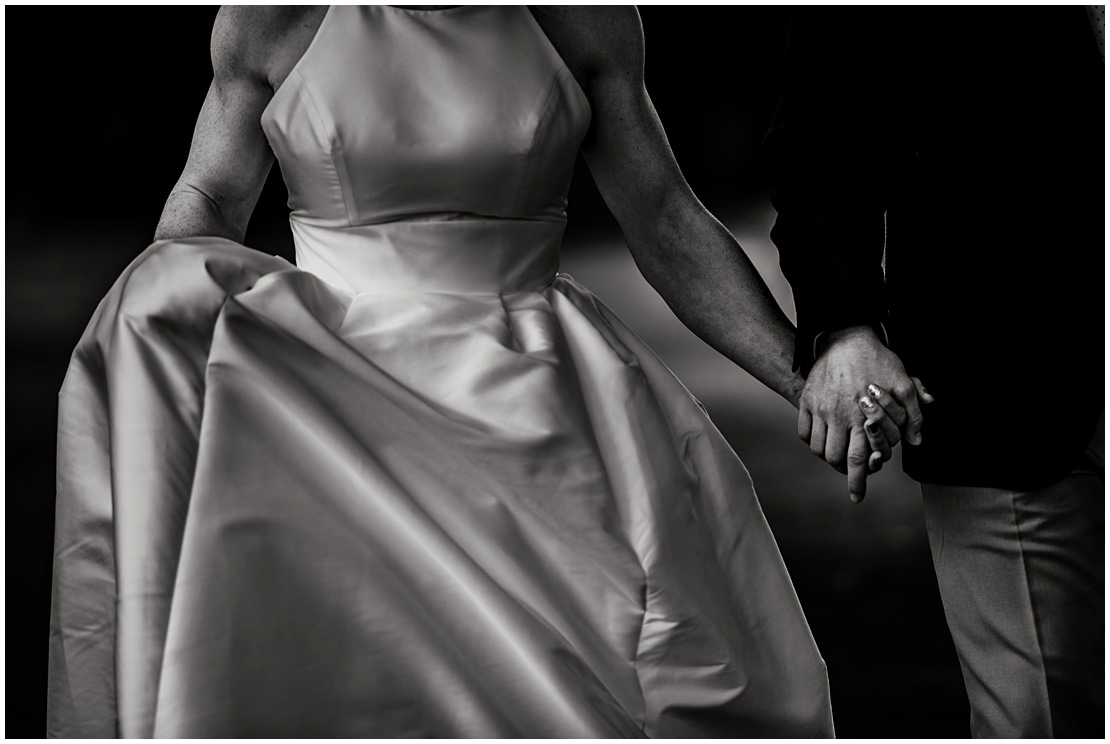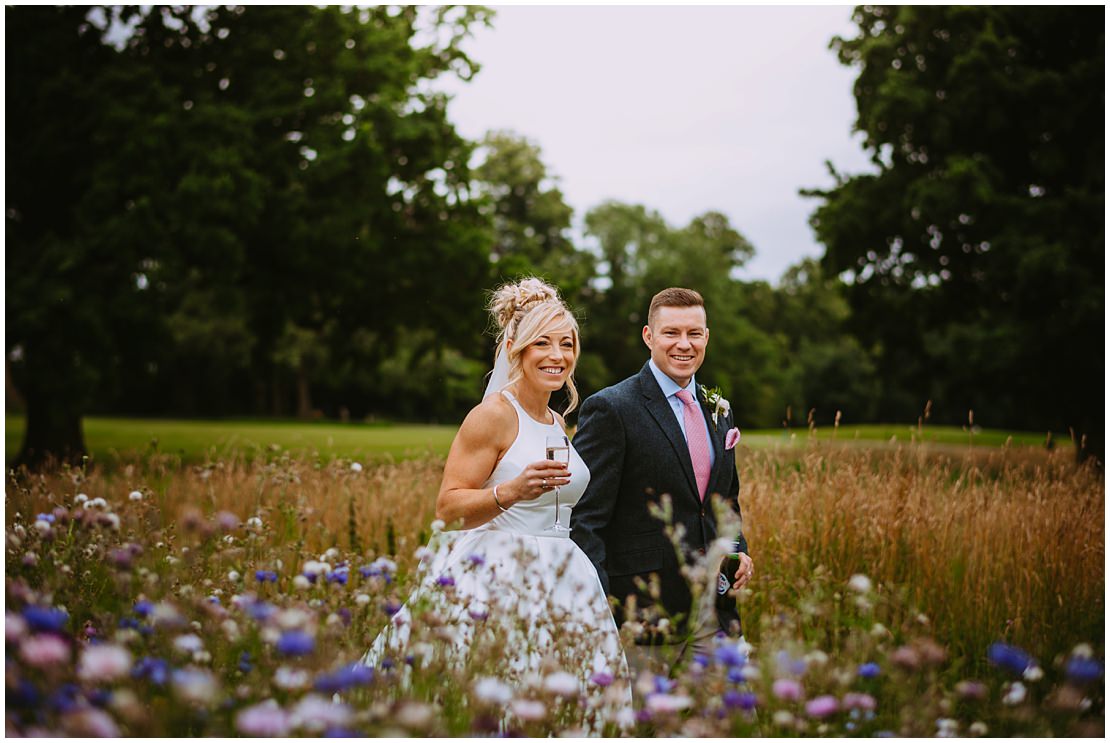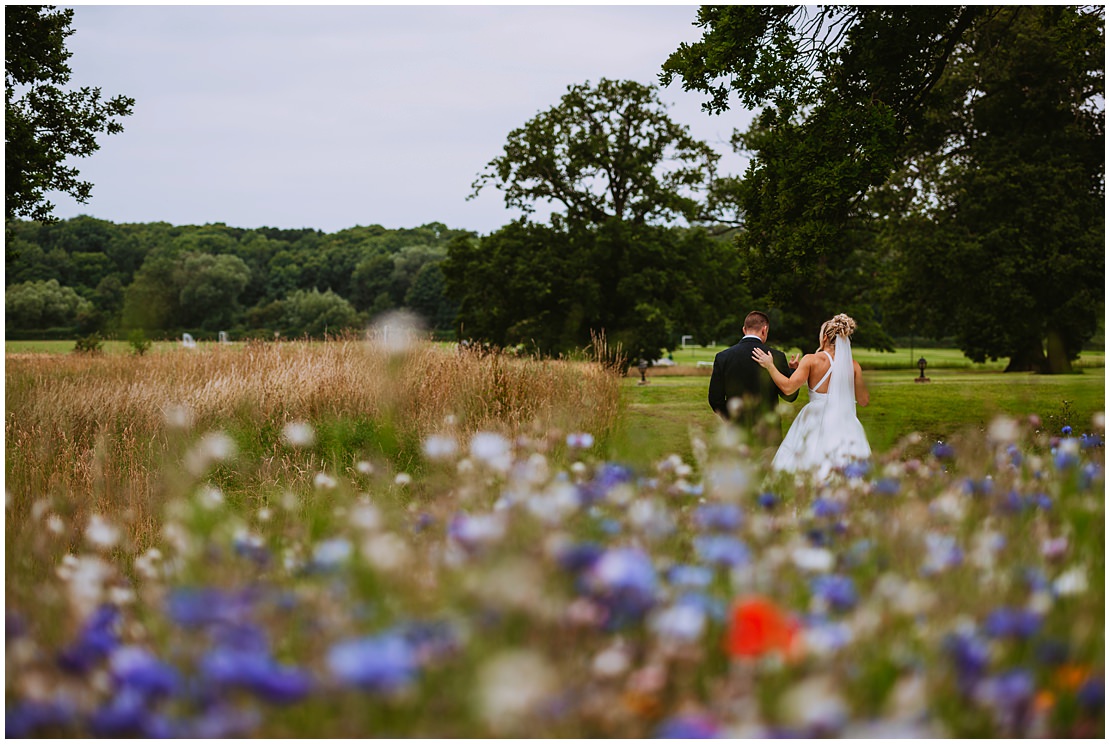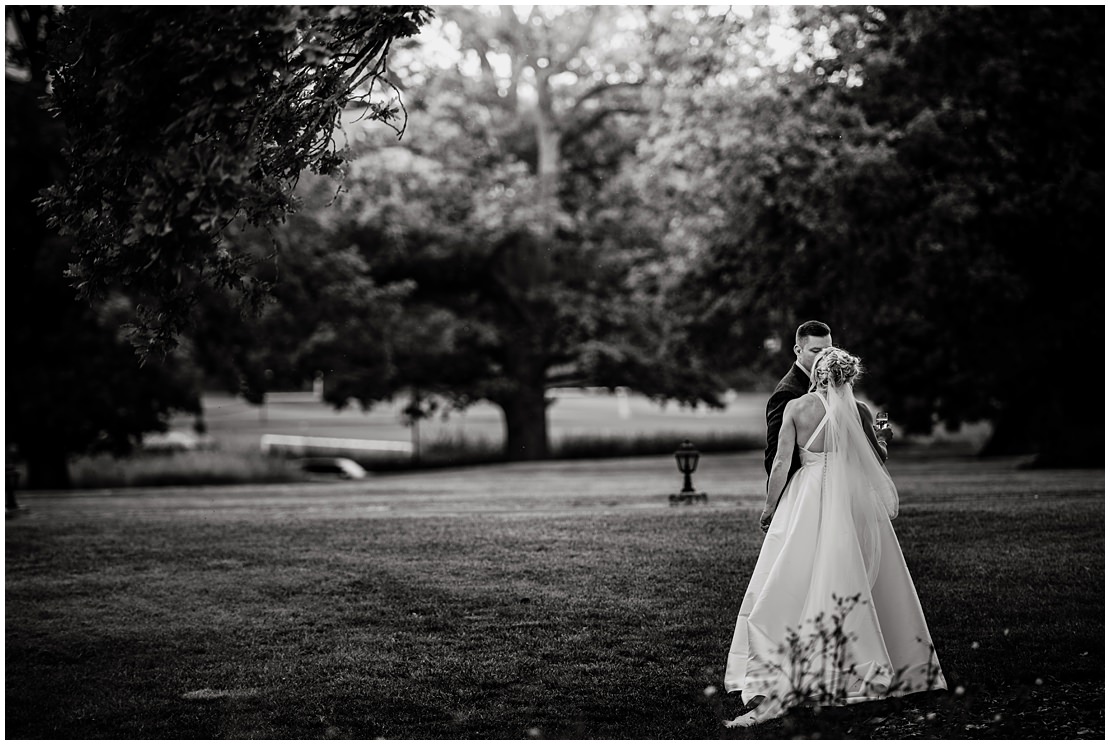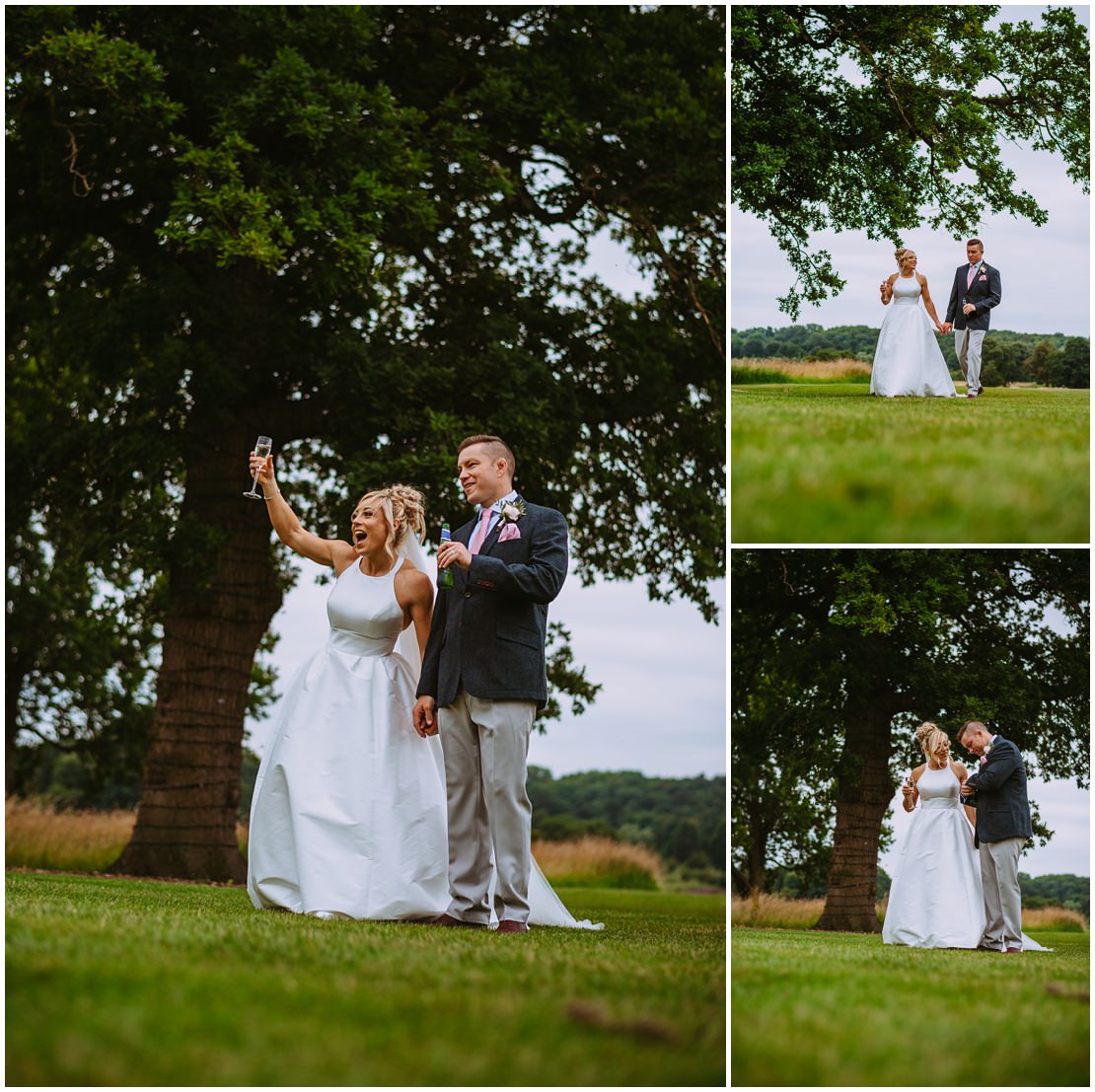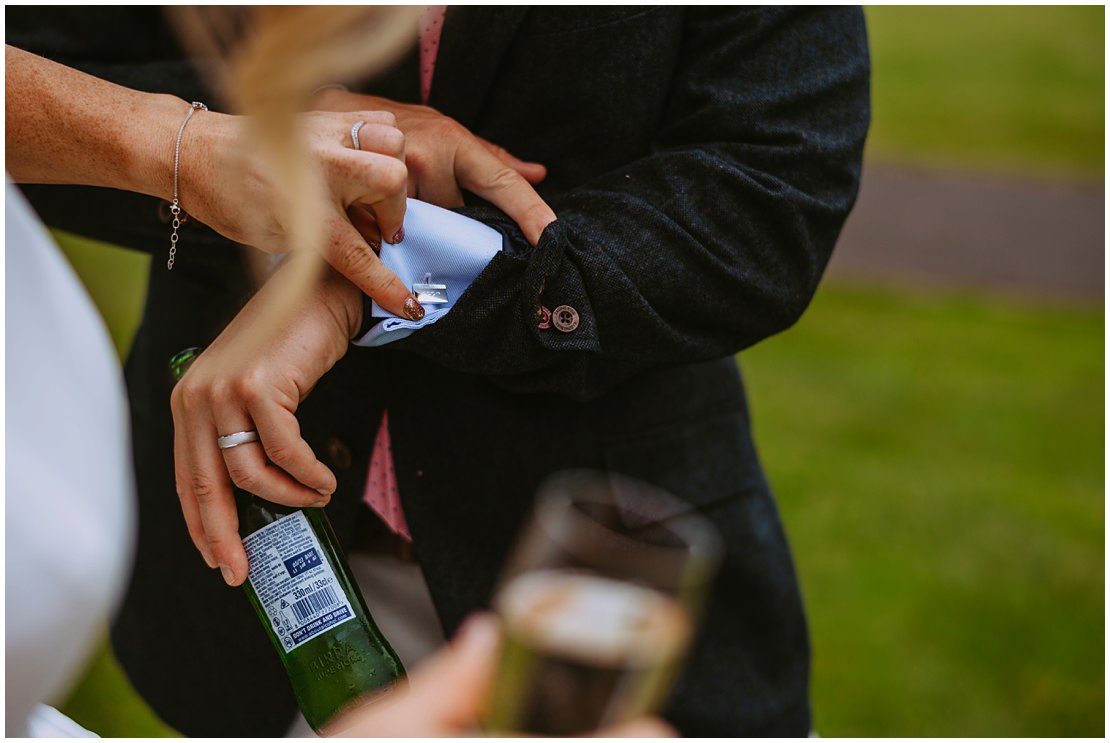 The kids were having none of this photography lark!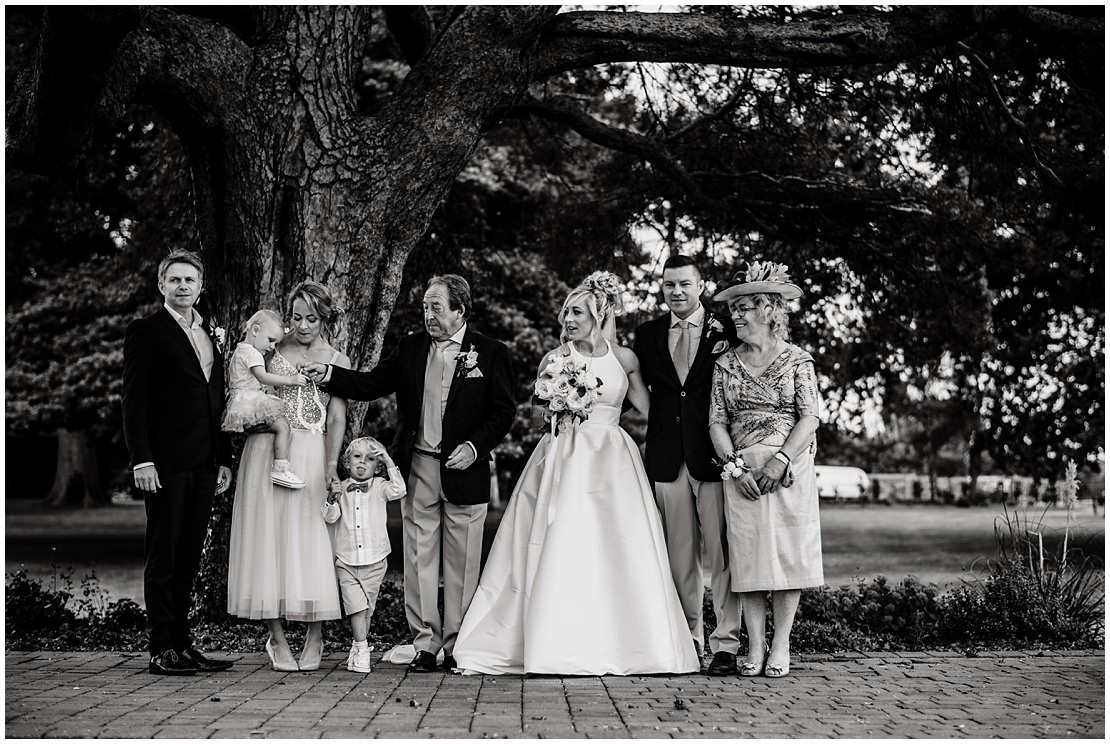 *insert eye heart emoji*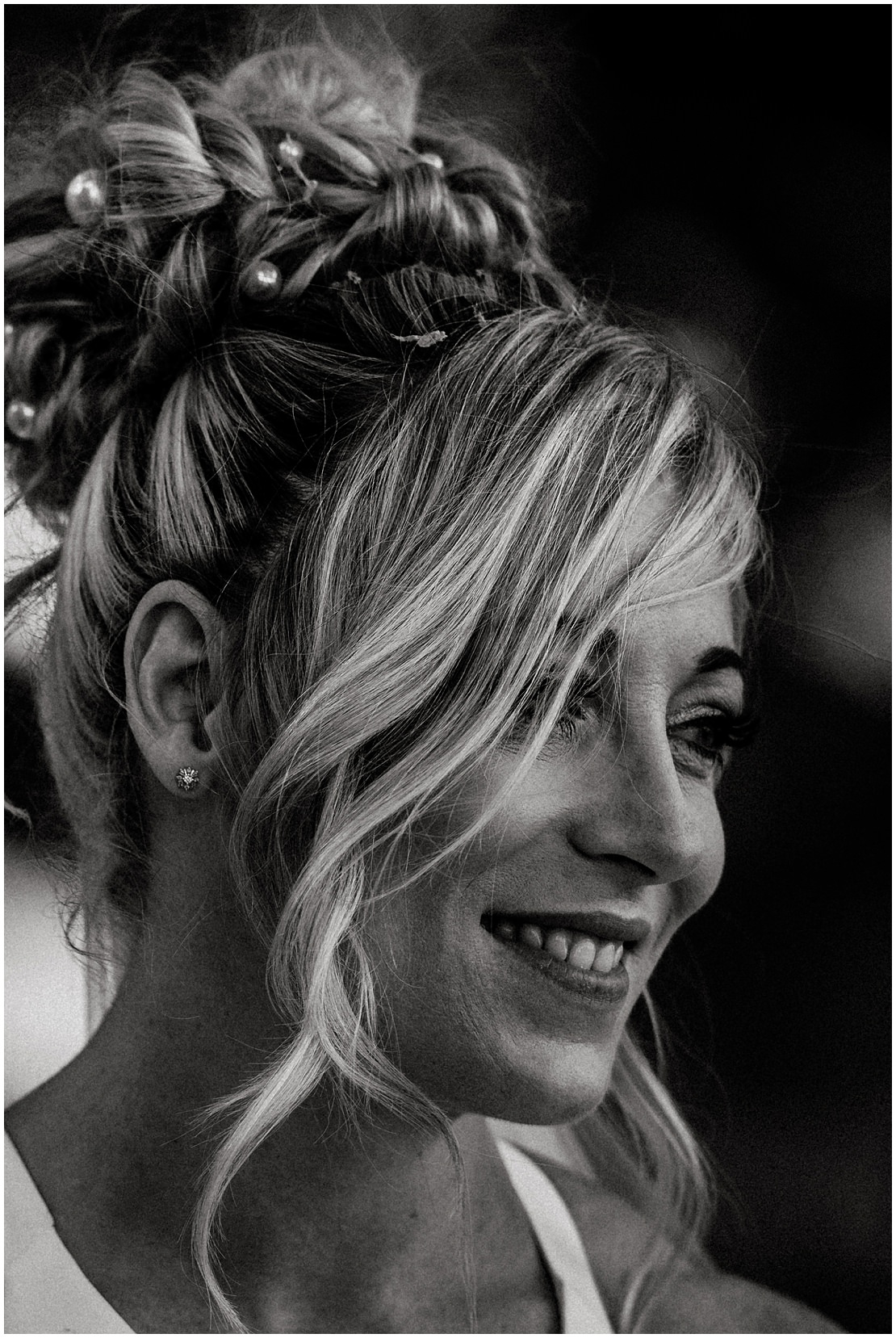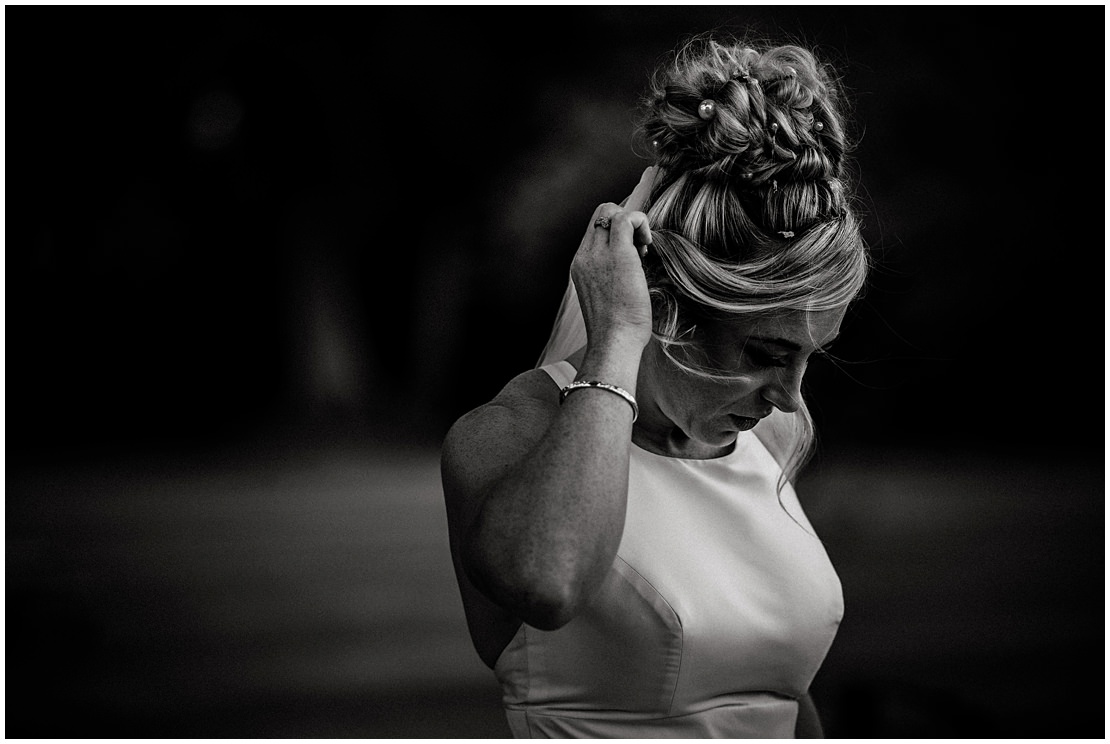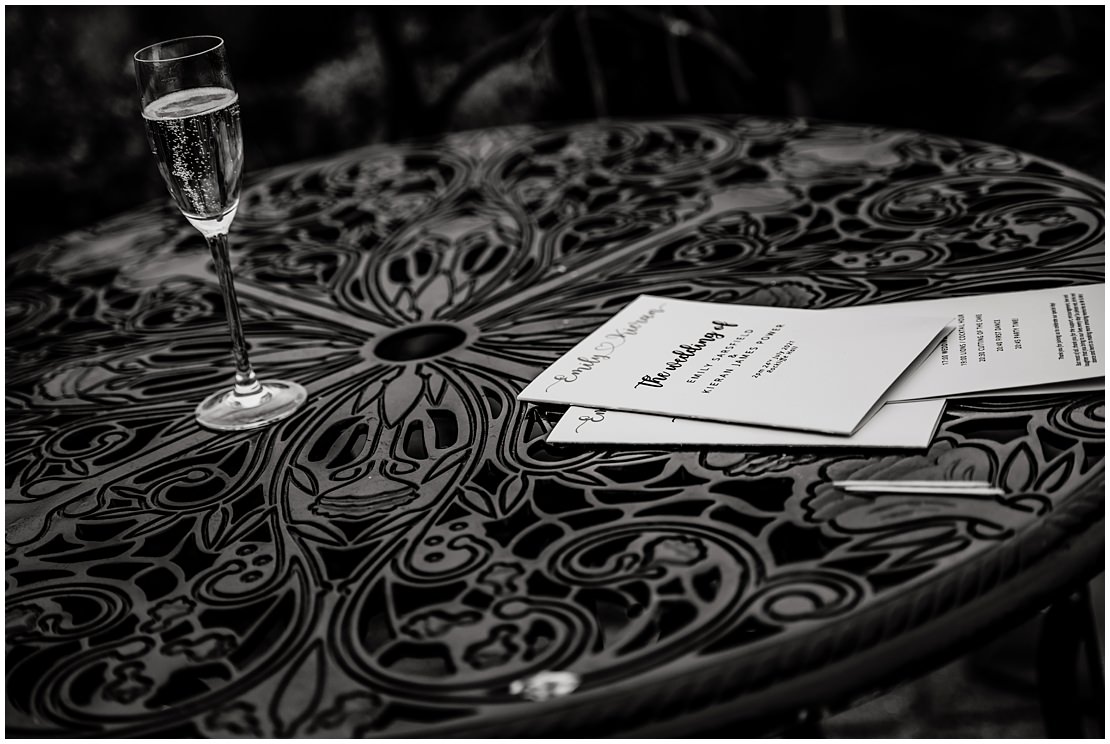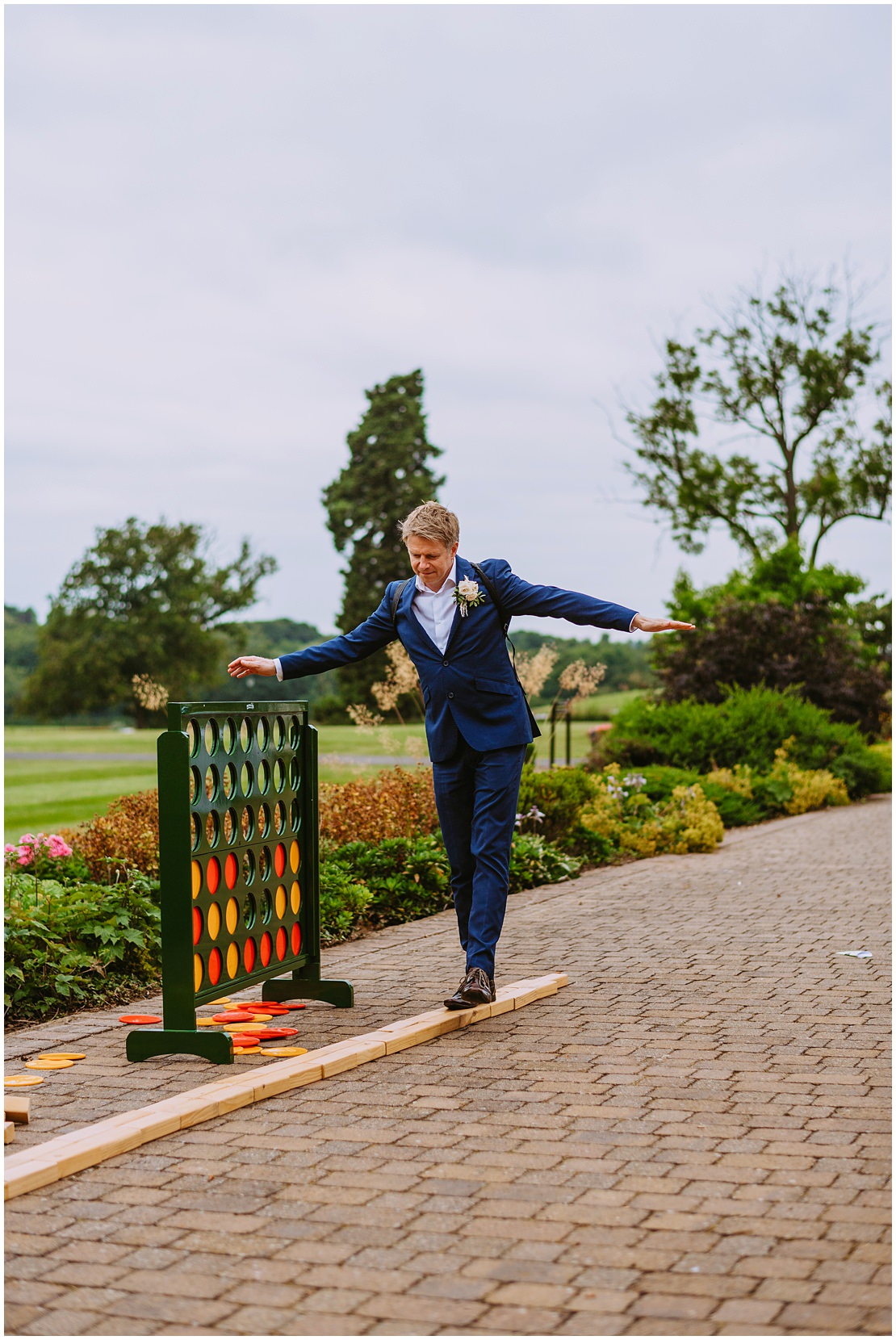 *insert eye heart emoji* - again!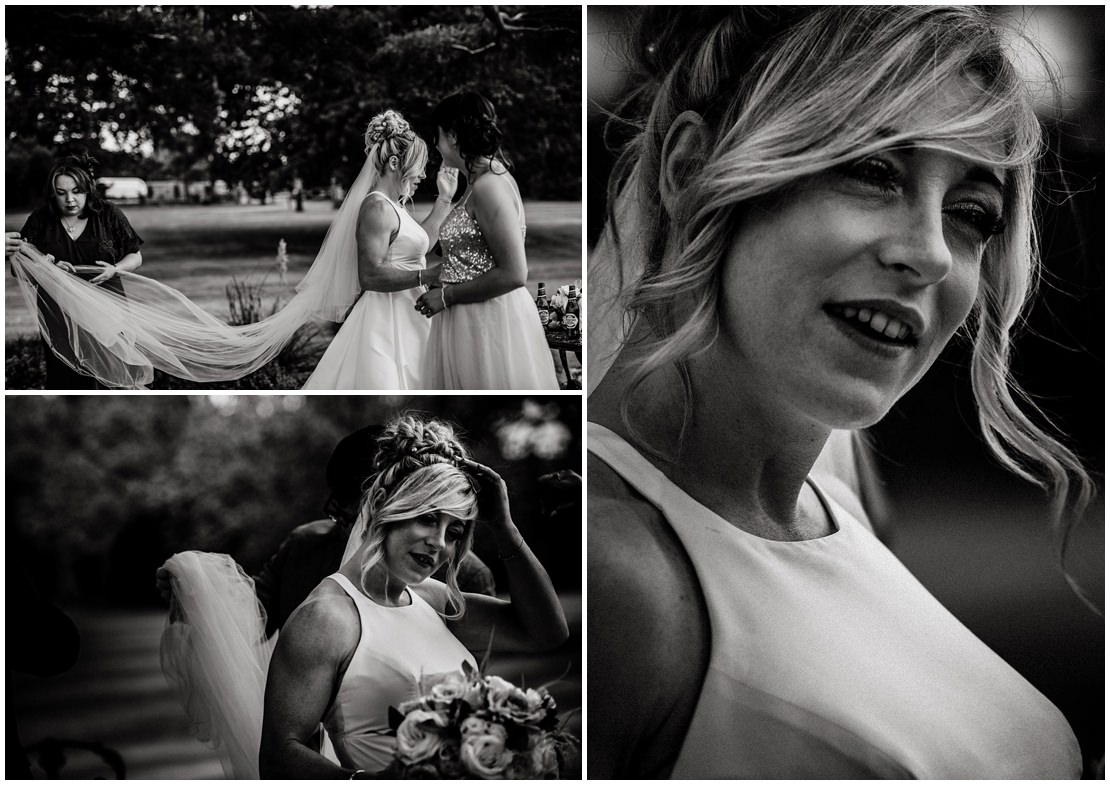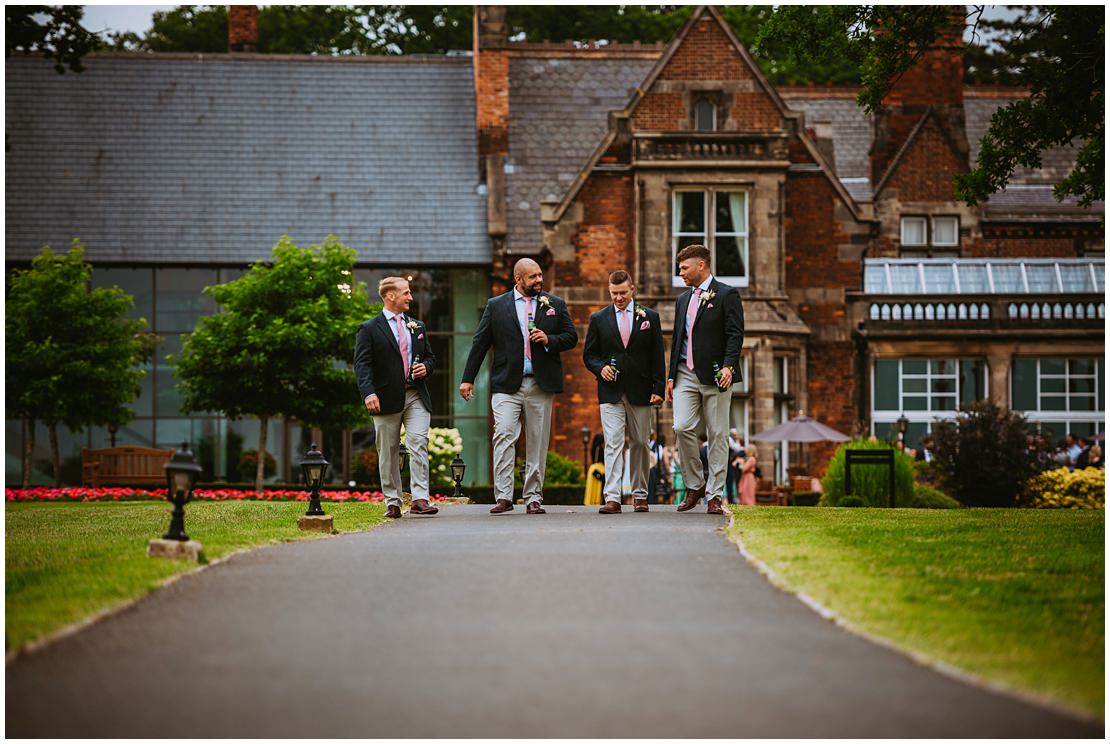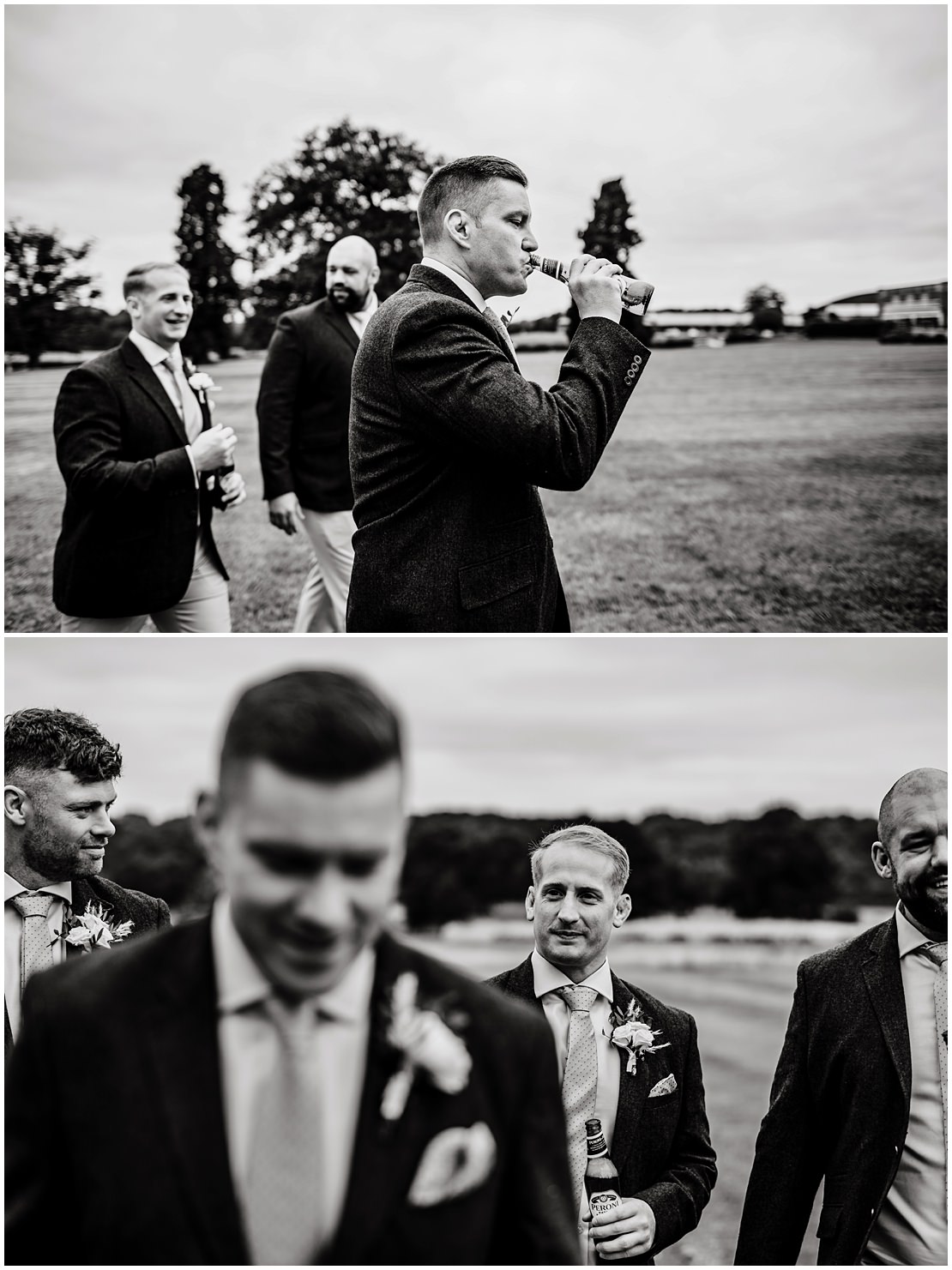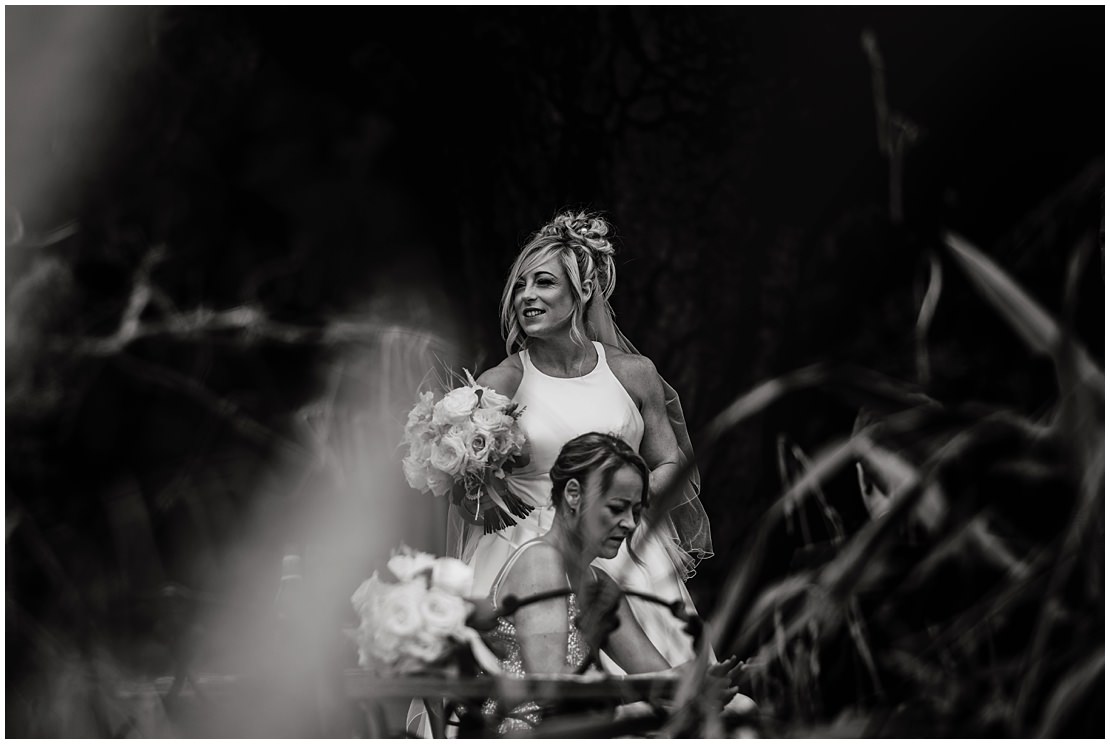 Emily's veil had a mind of its own....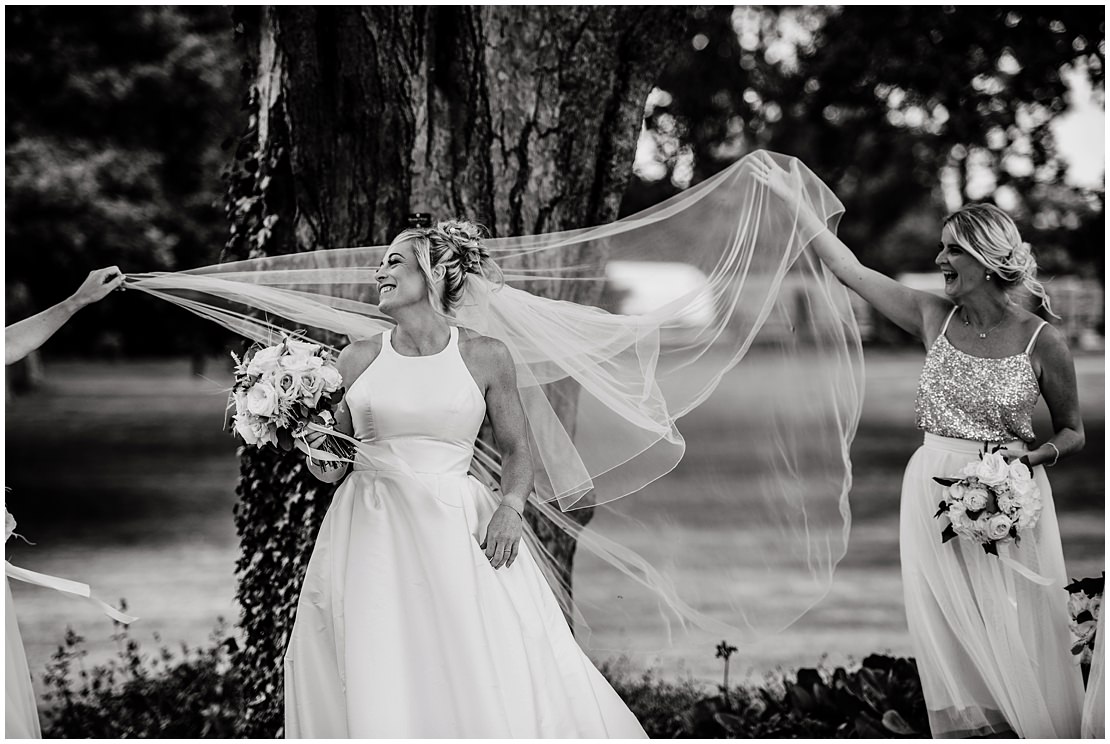 *insert eye heart emoji* - again....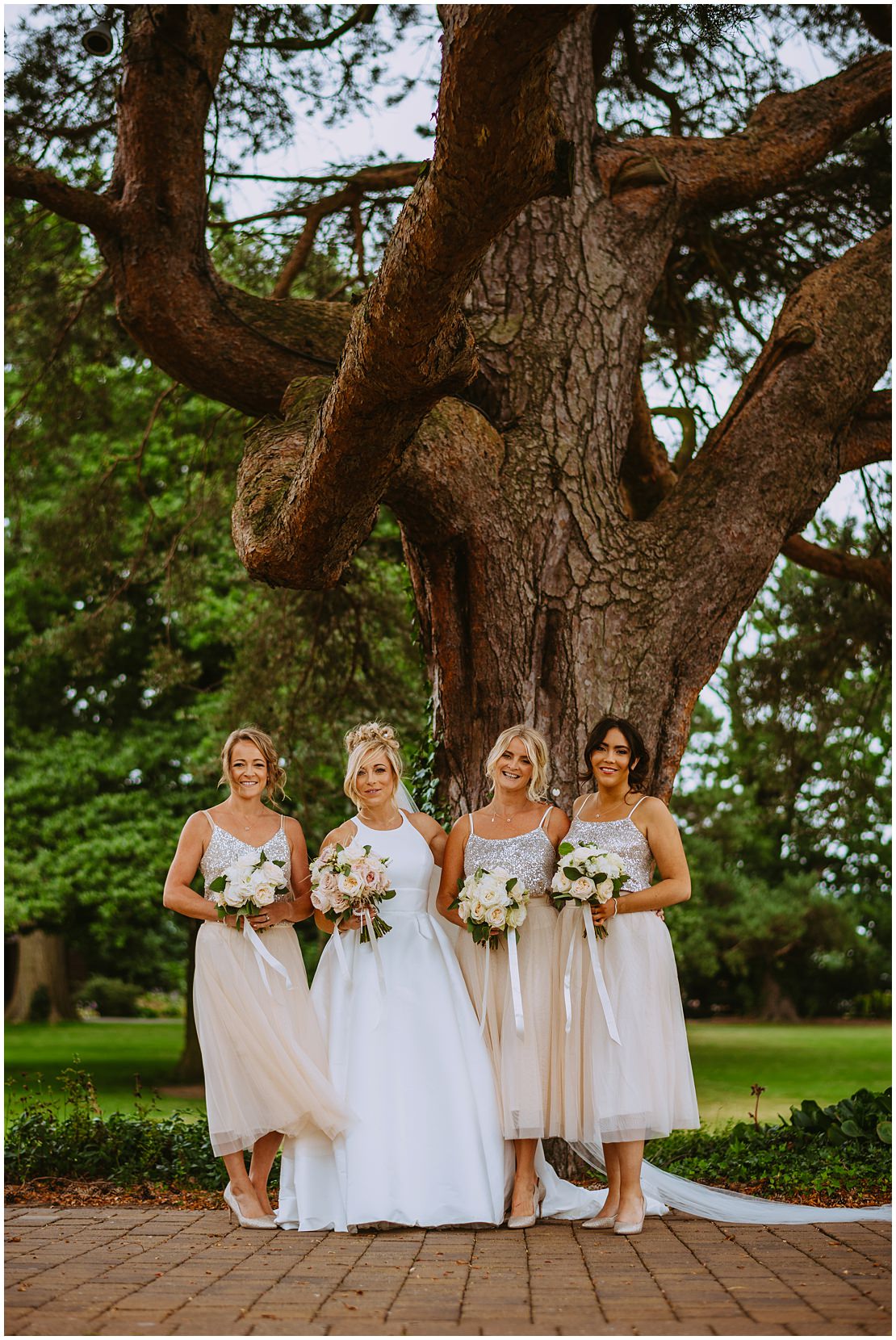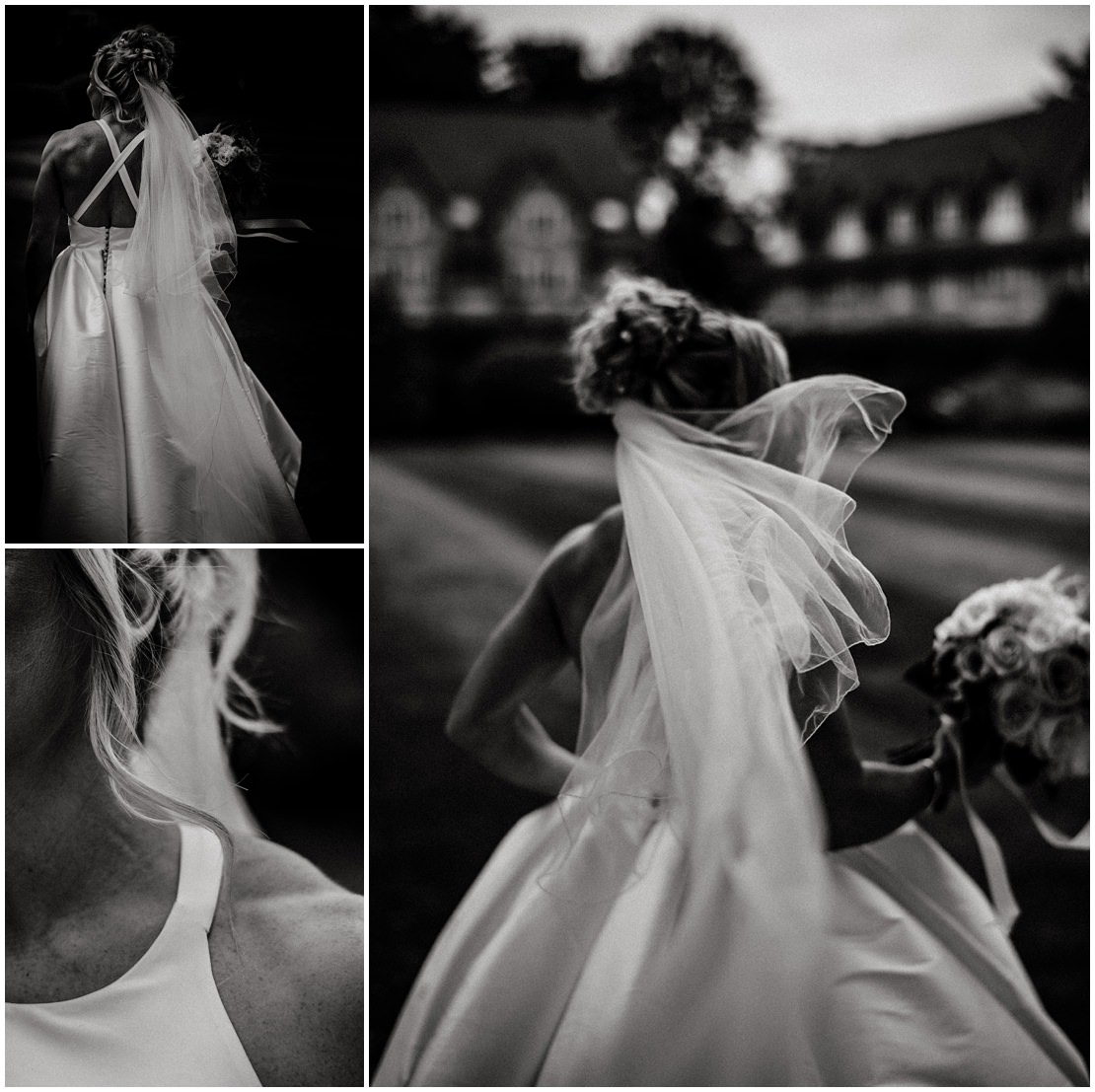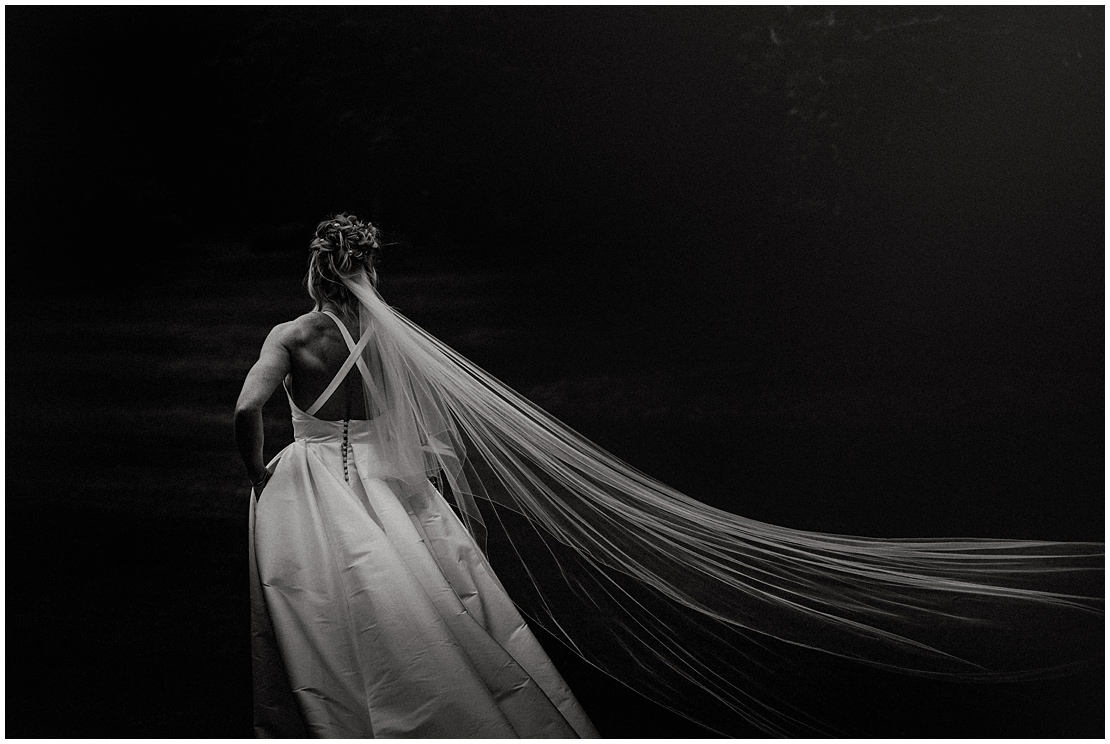 Kieran had stood on Emily's dress!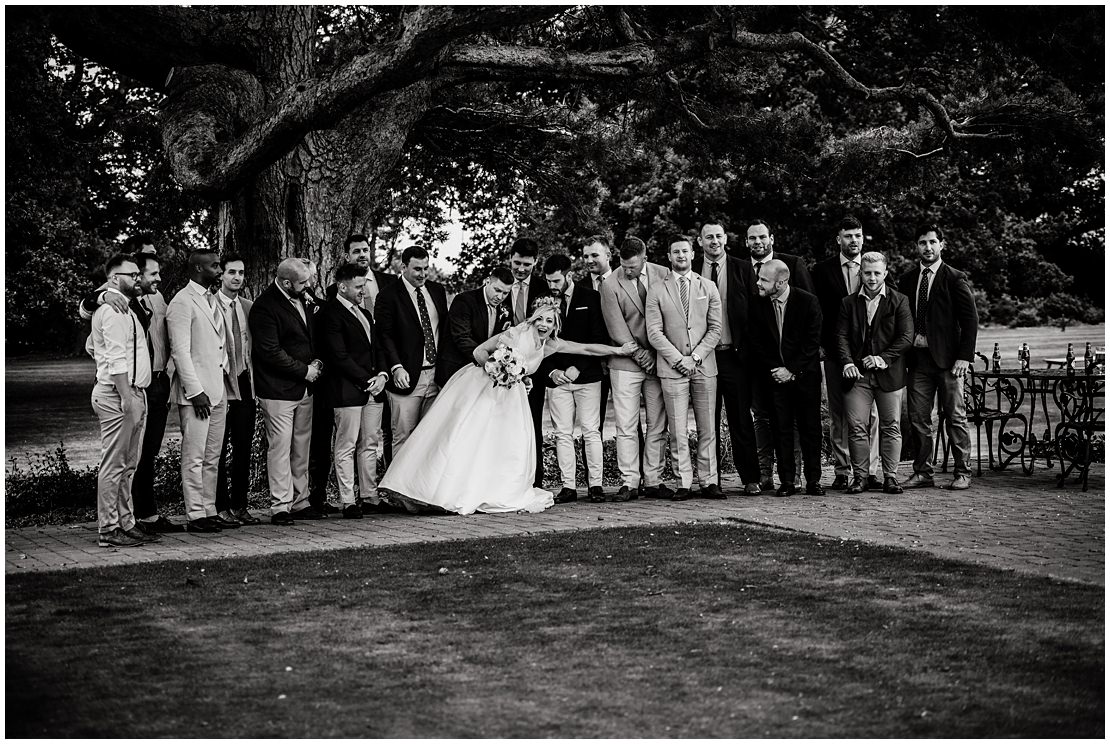 There's always that one guest who goes missing, and here he comes to the applause of the others waiting.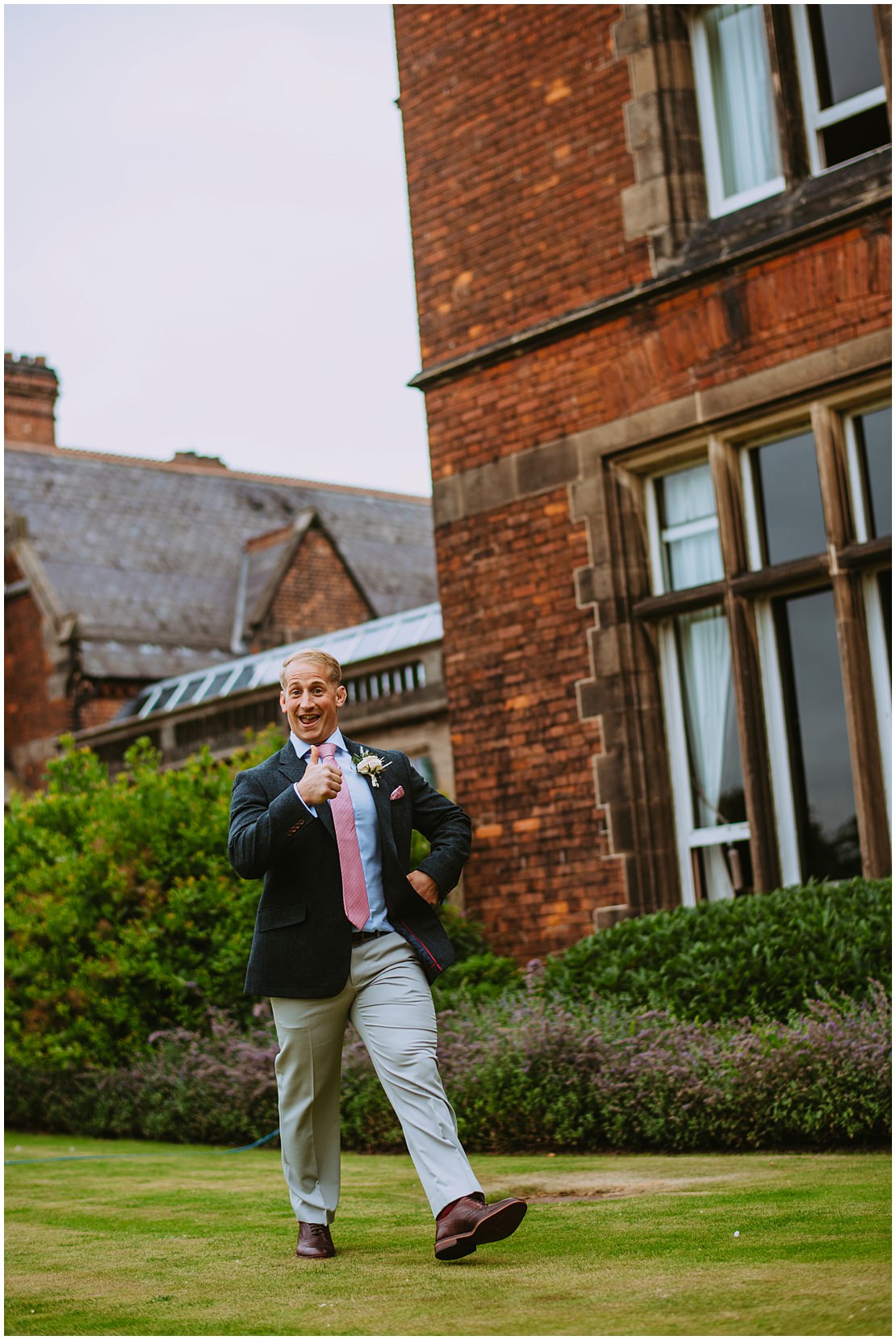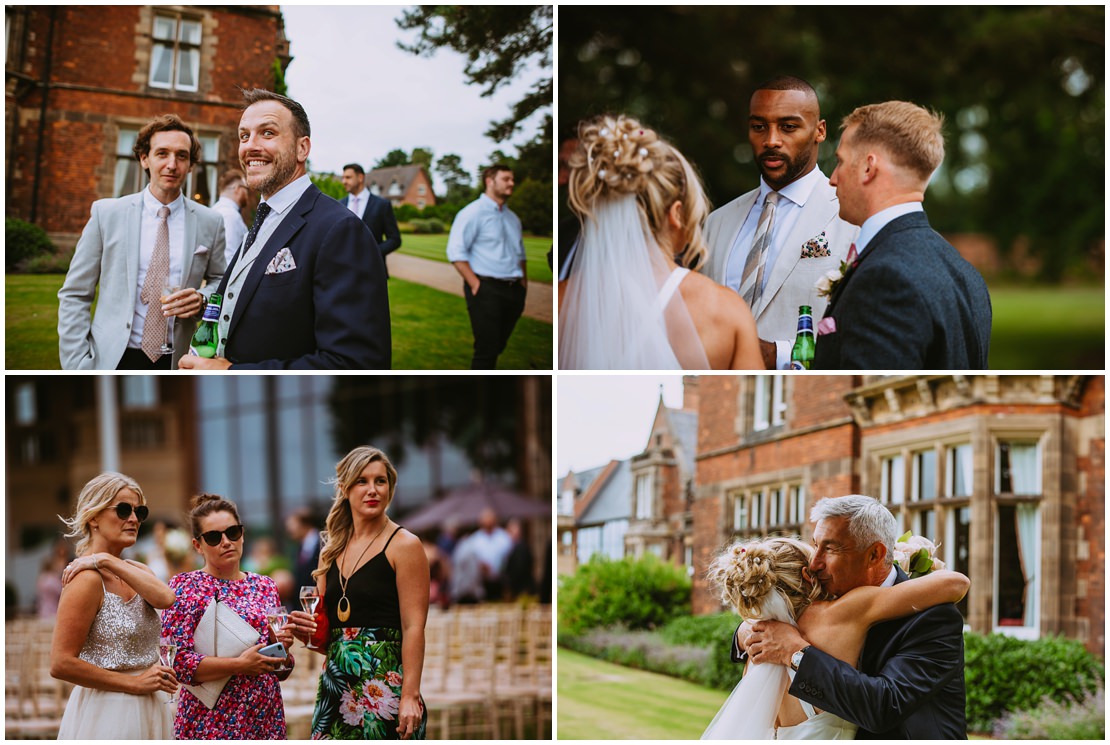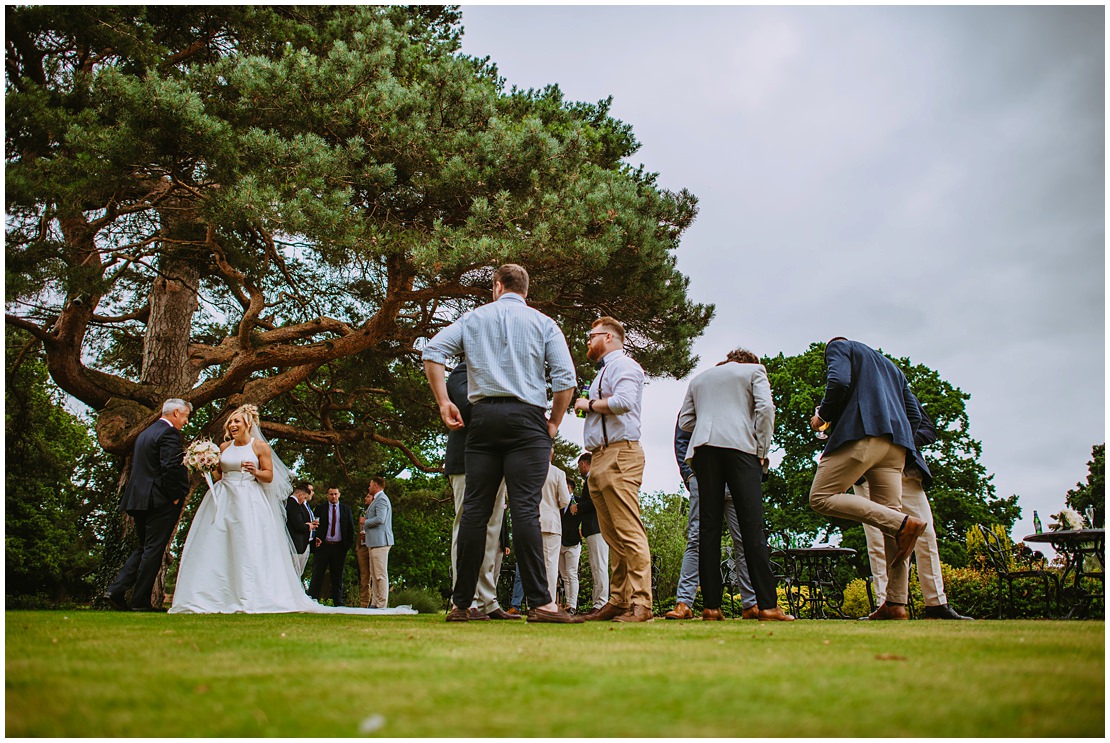 As said, Emily's dad was a character... in a good way :)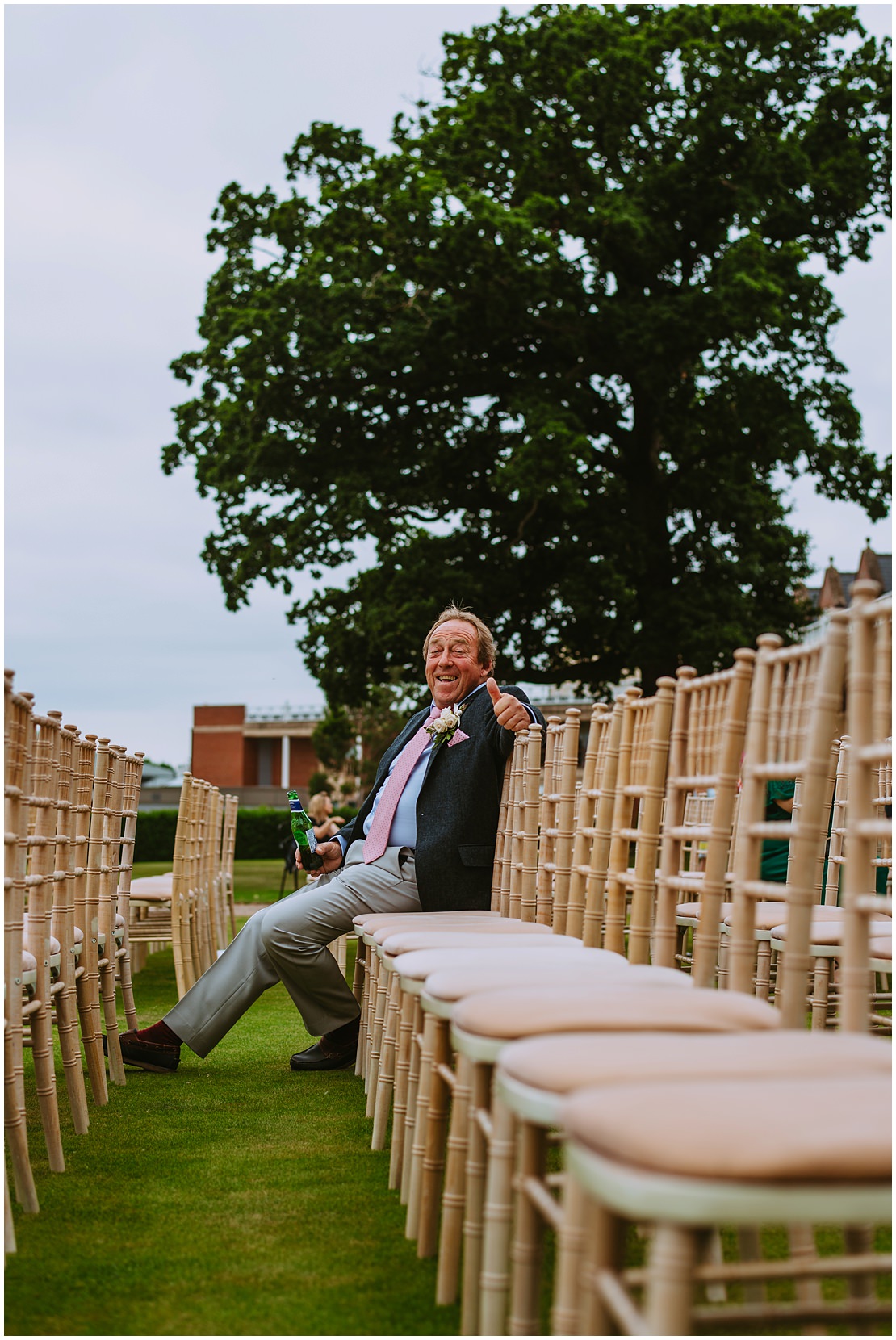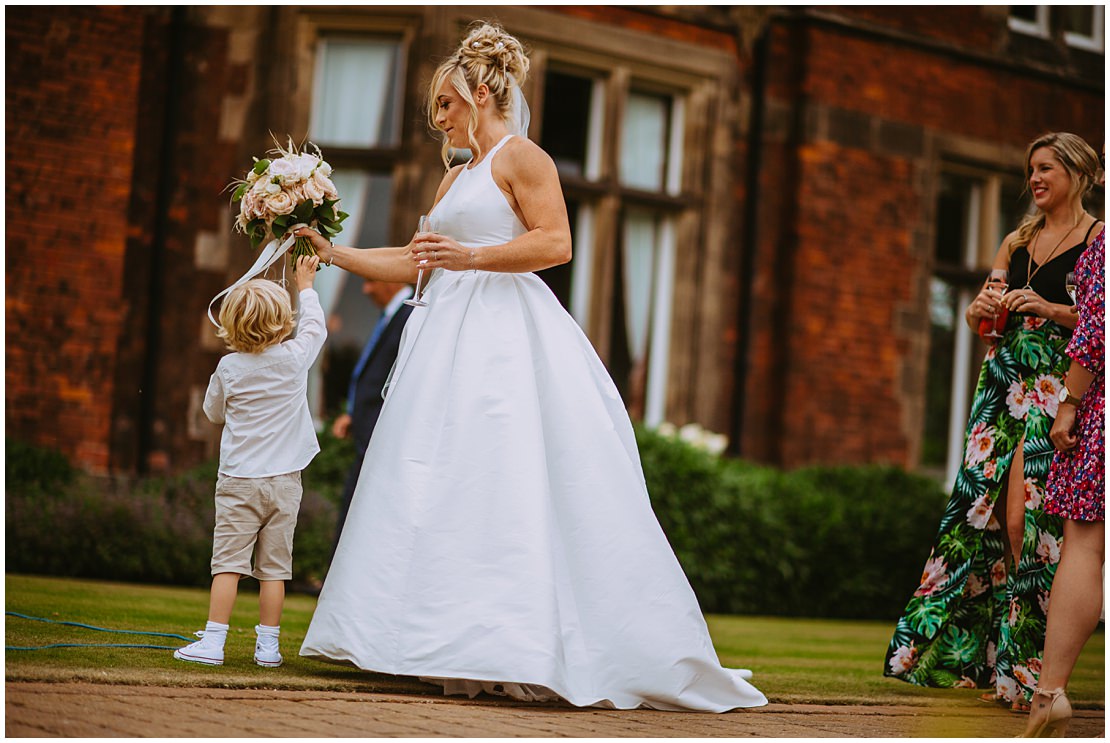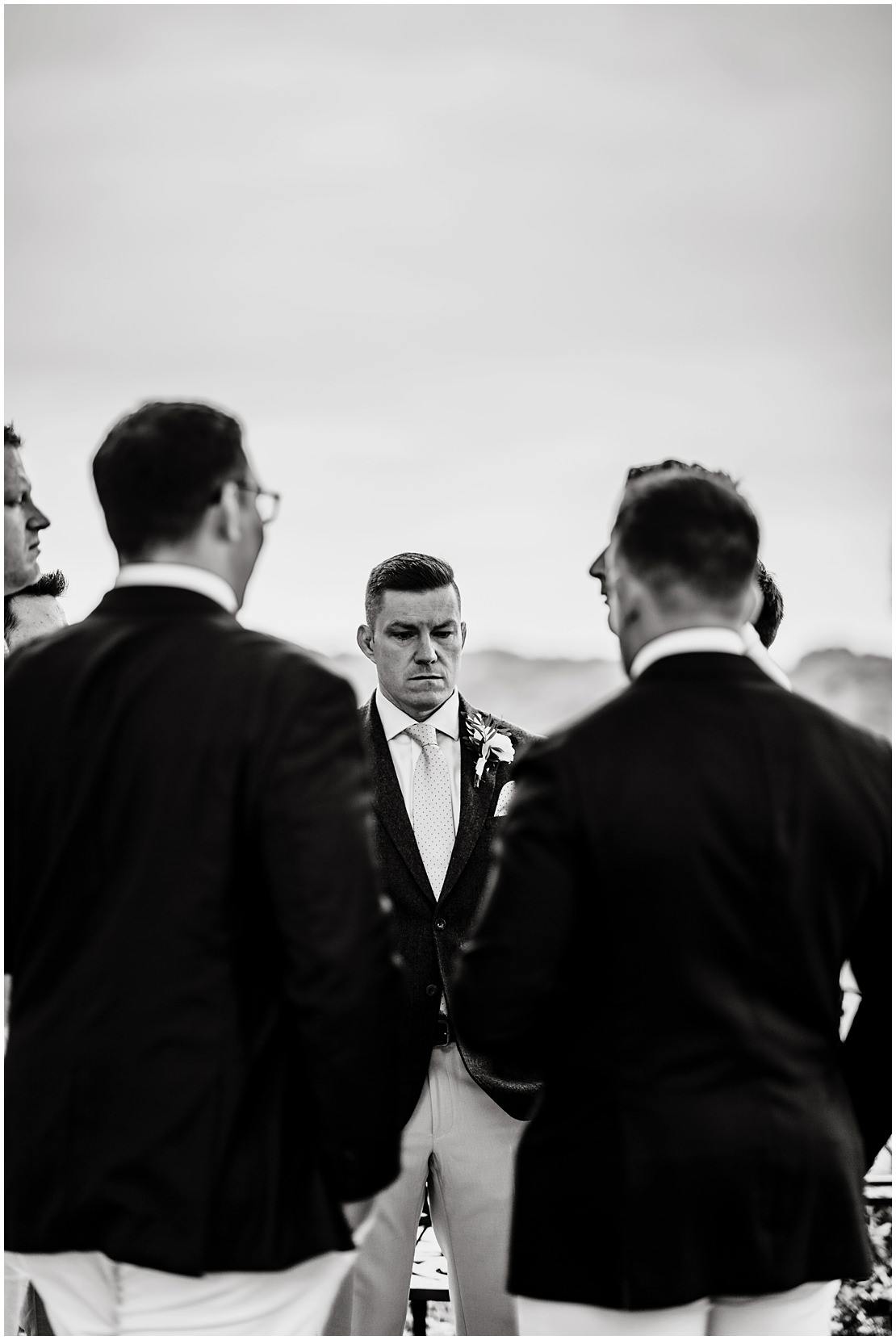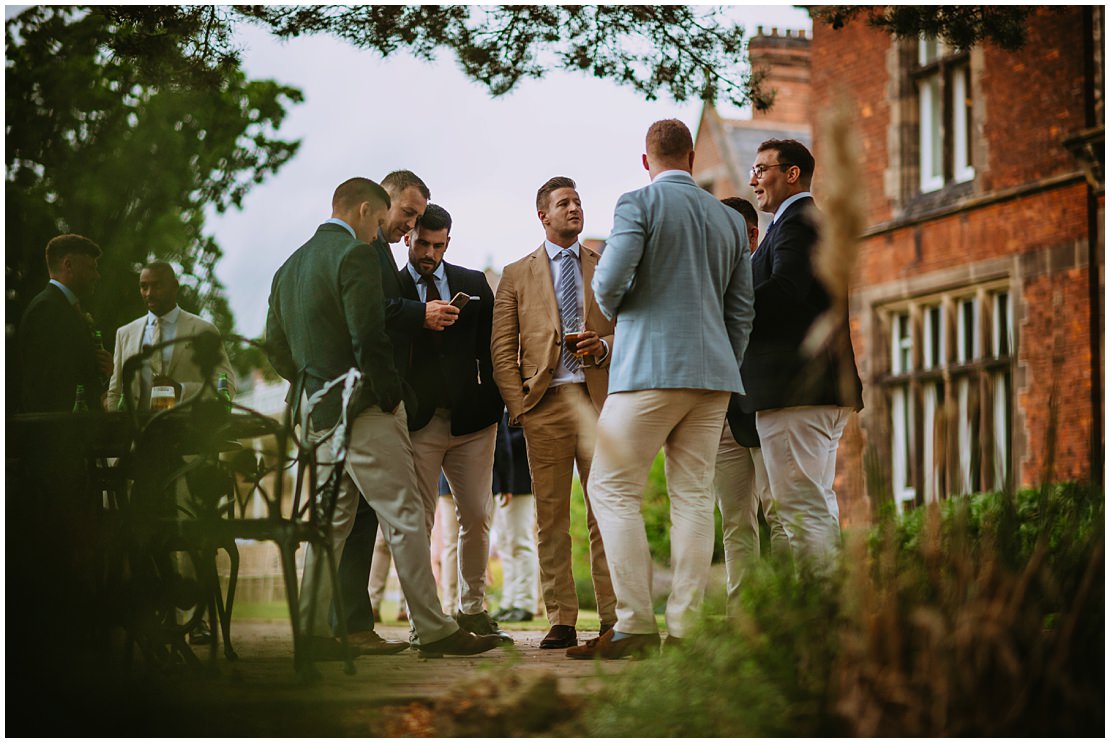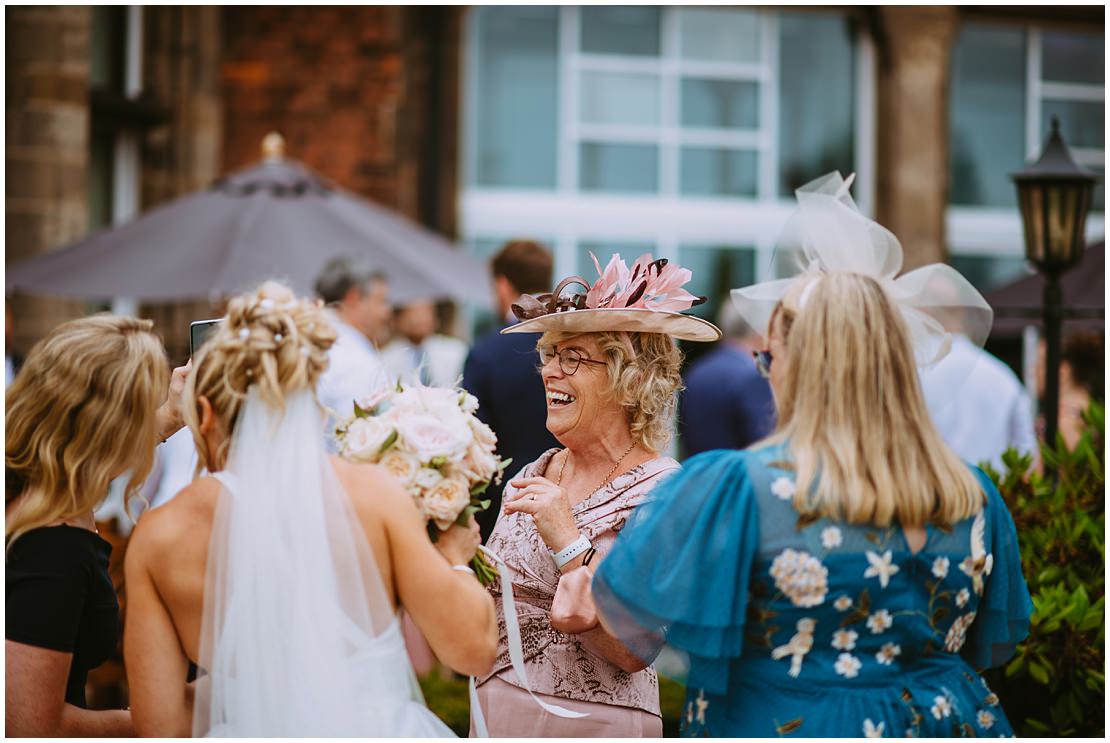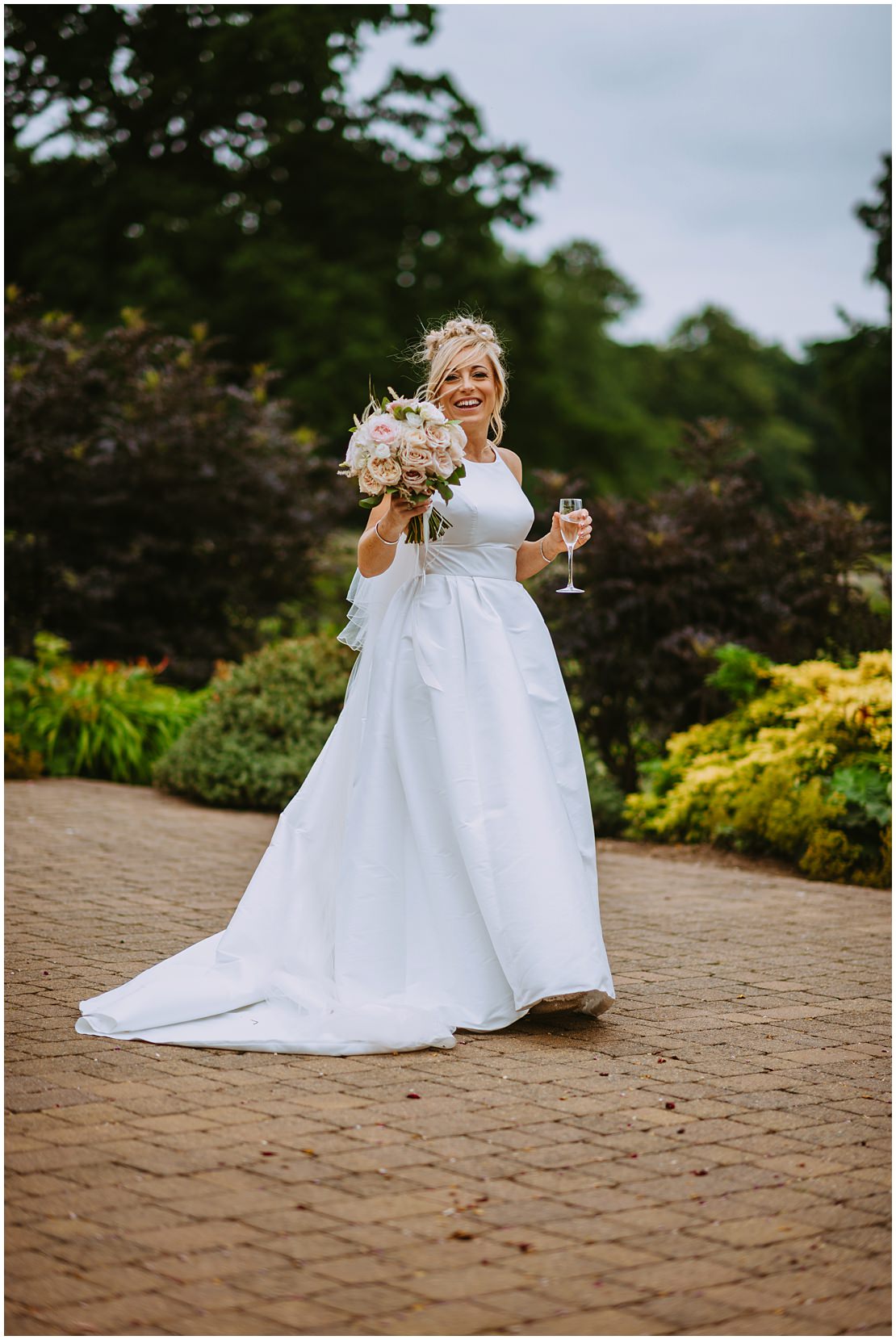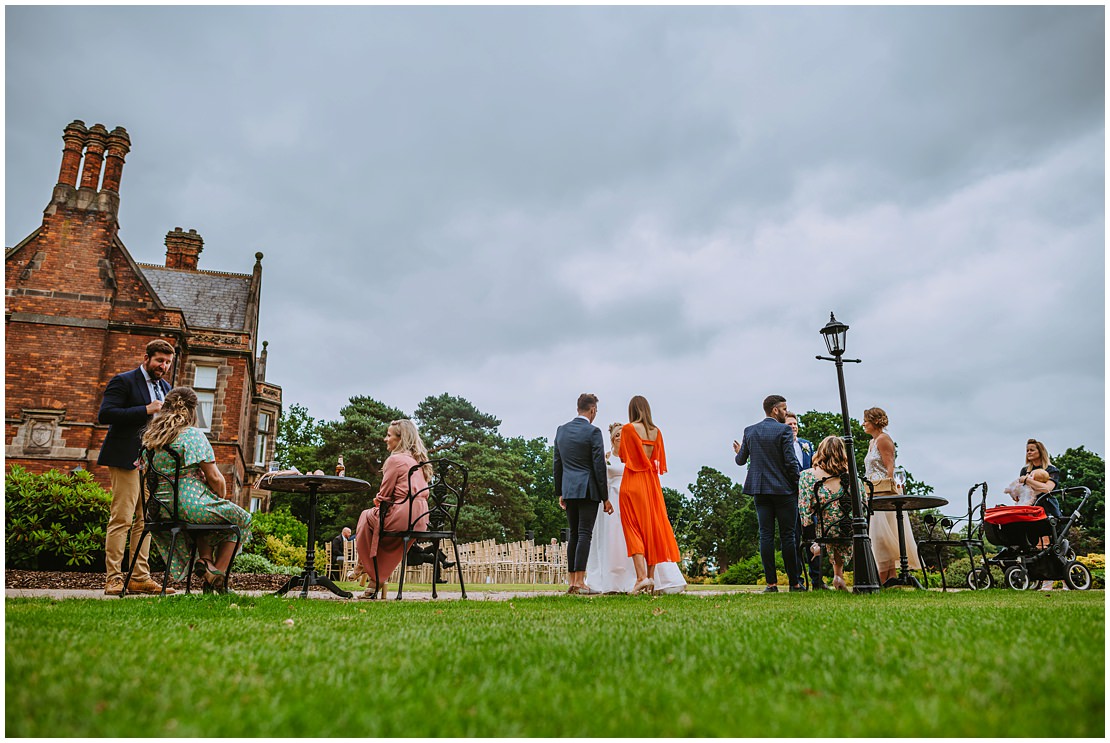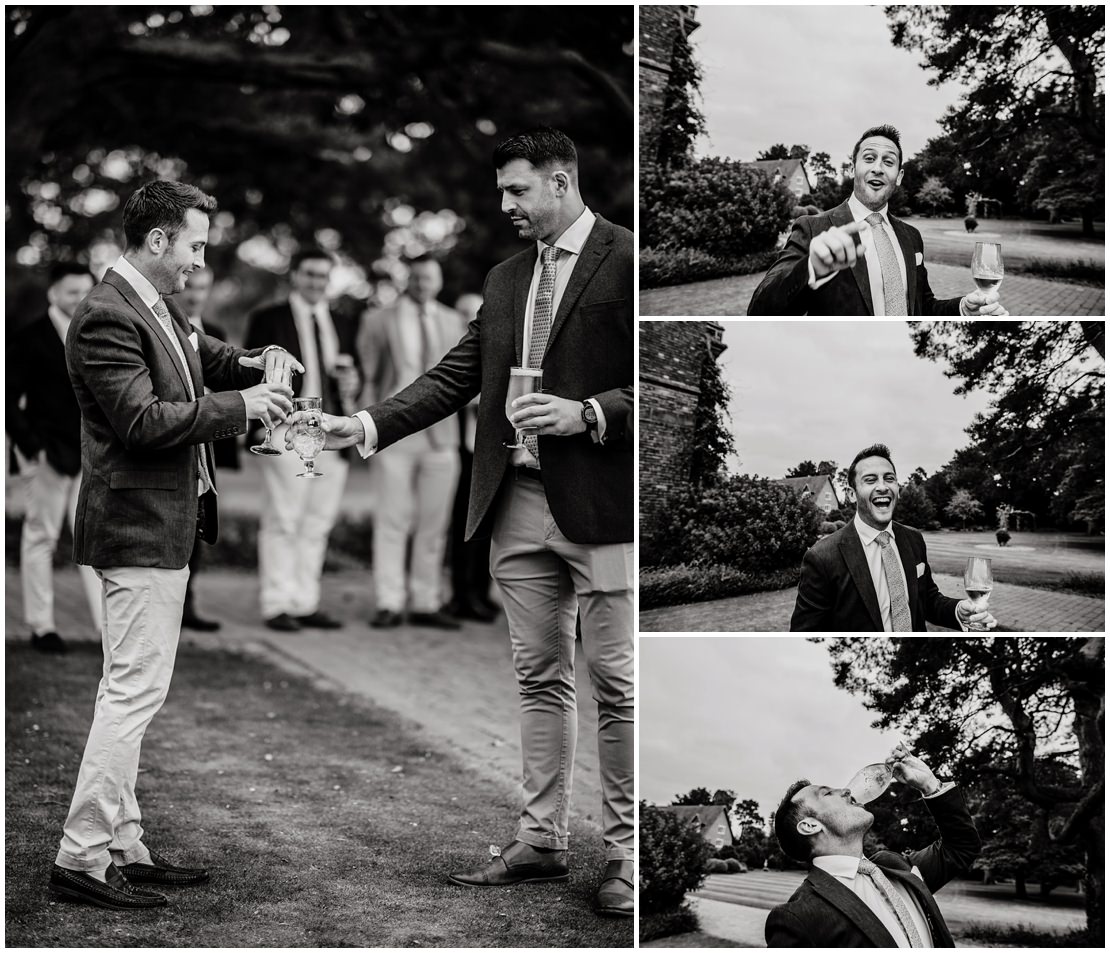 *Disclaimer - No ankles were damaged in the making of this photograph!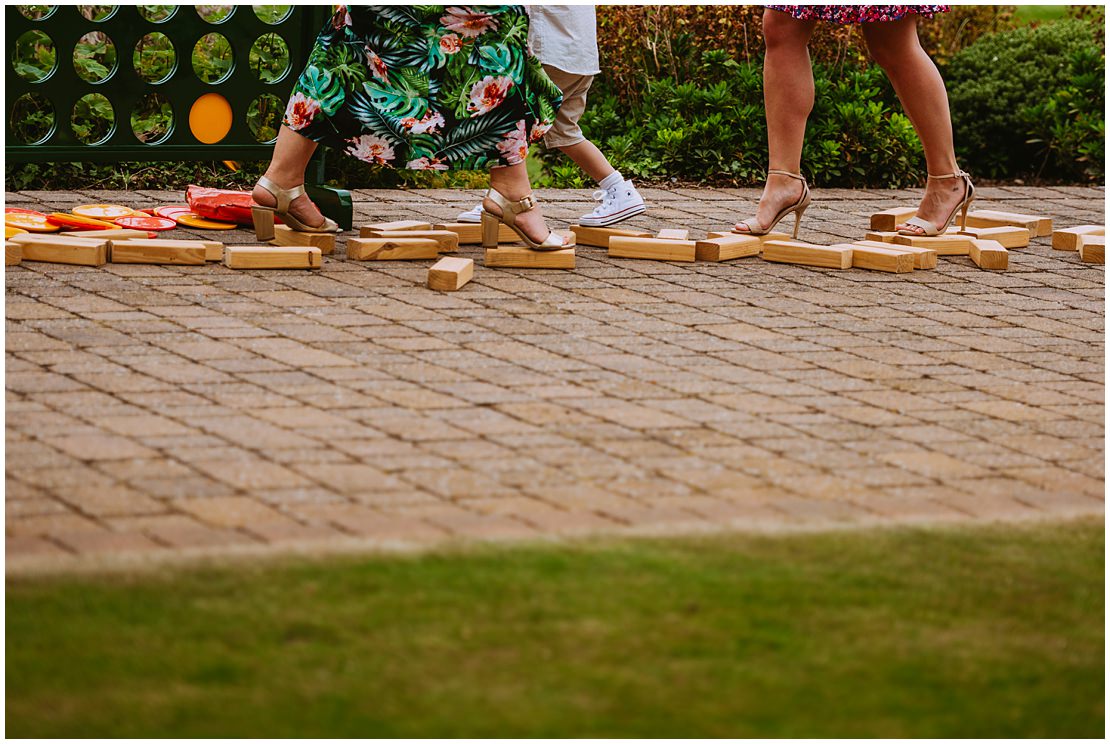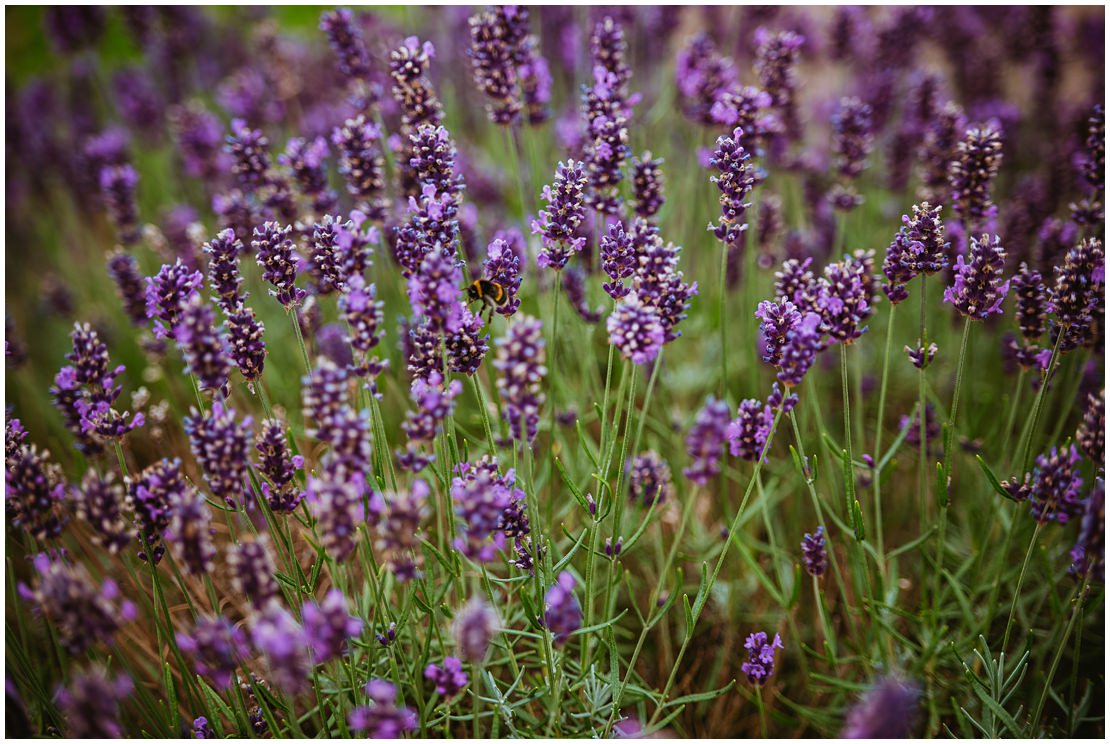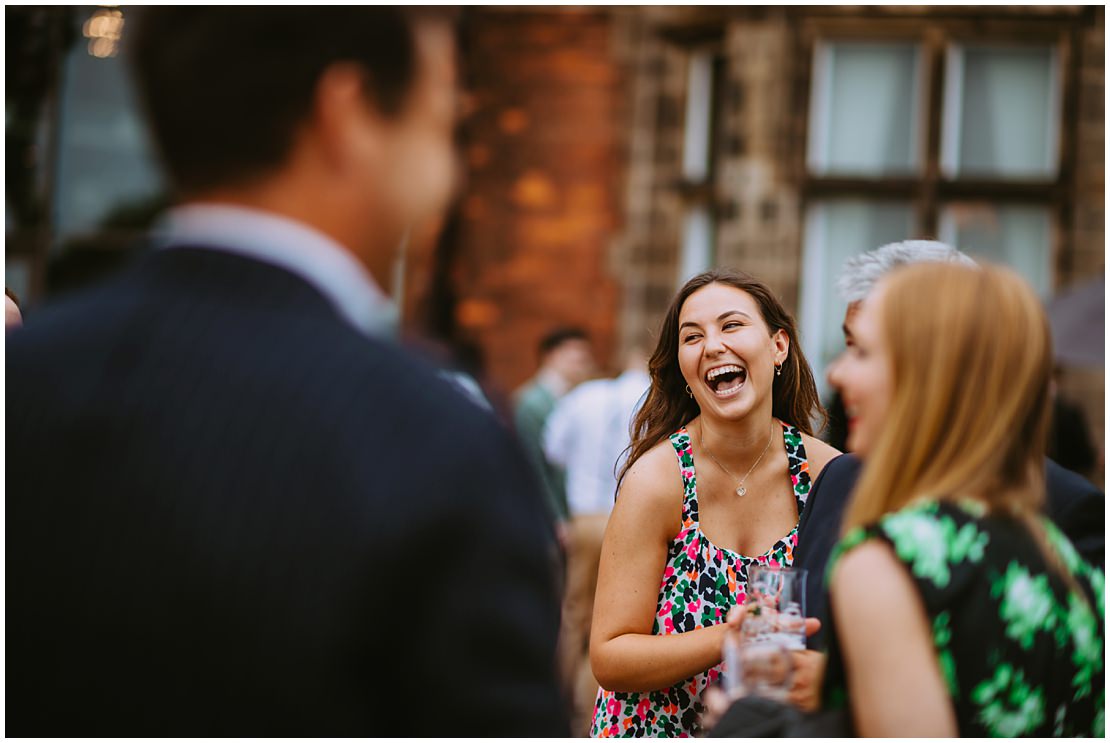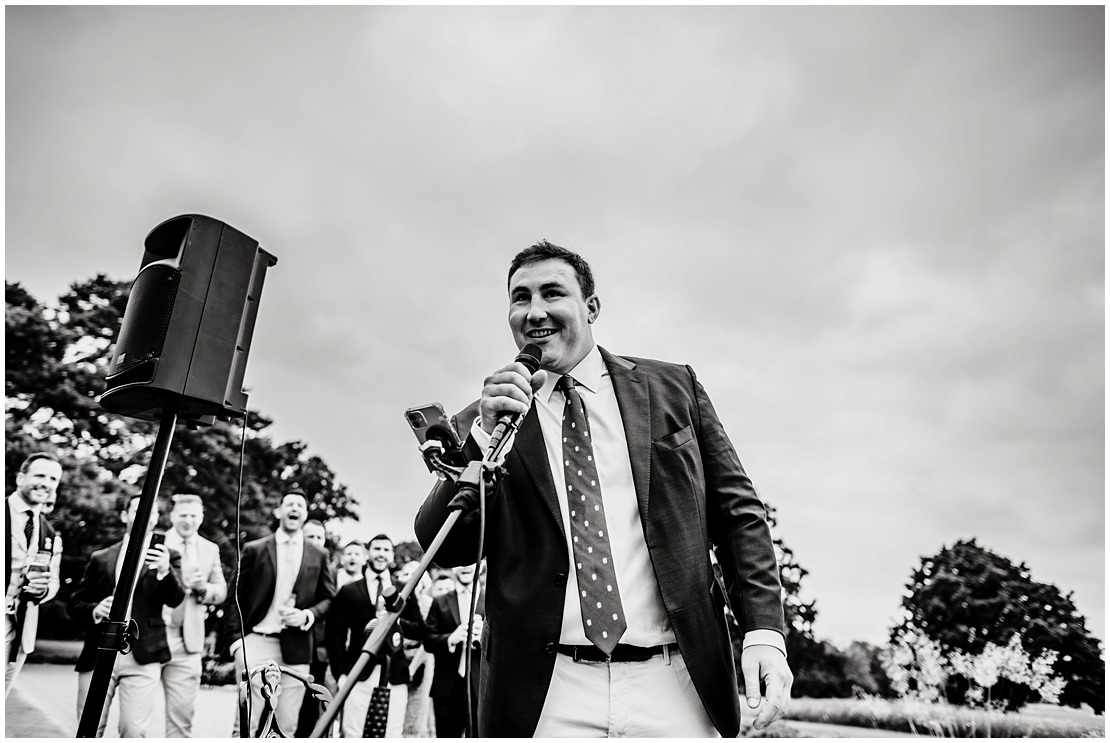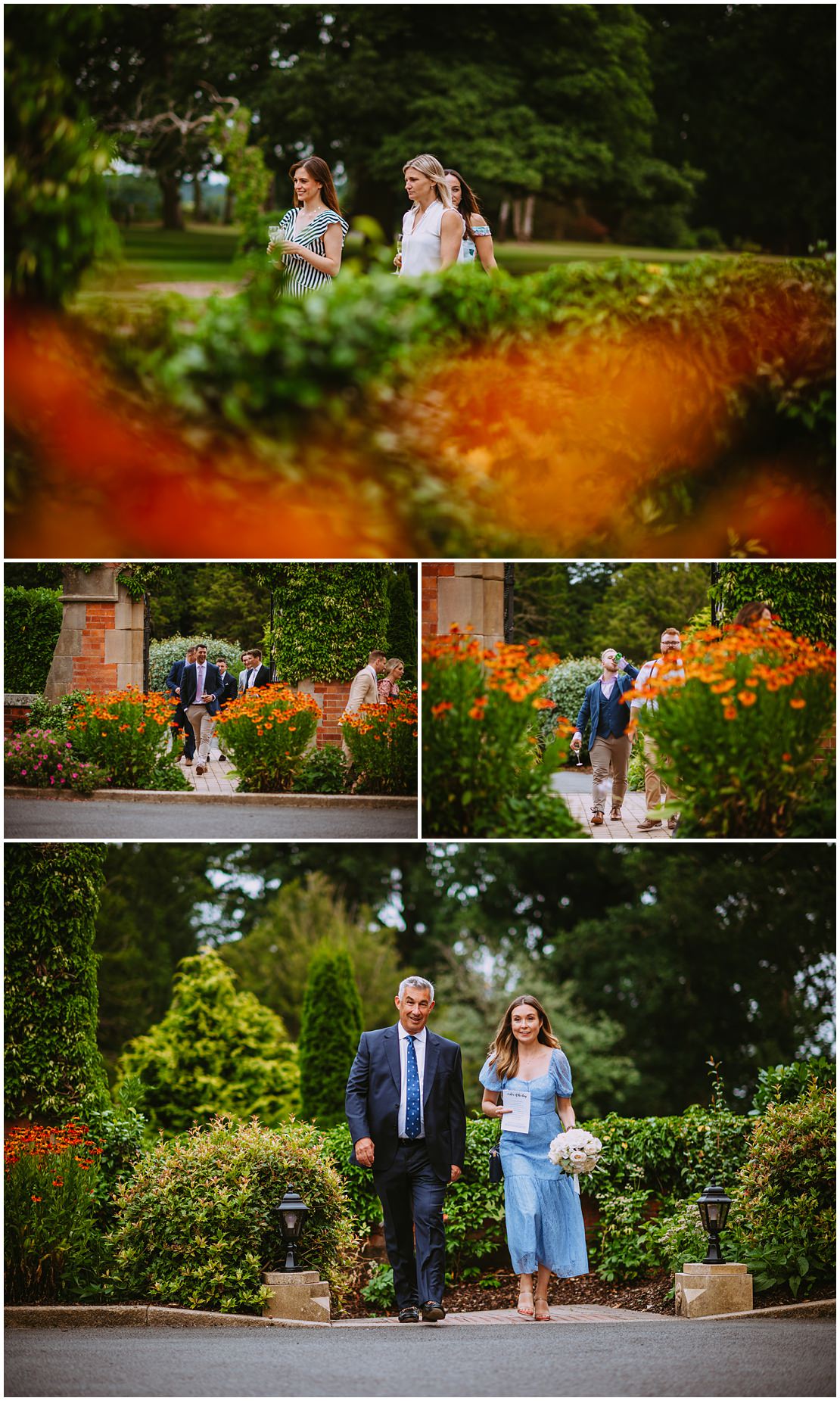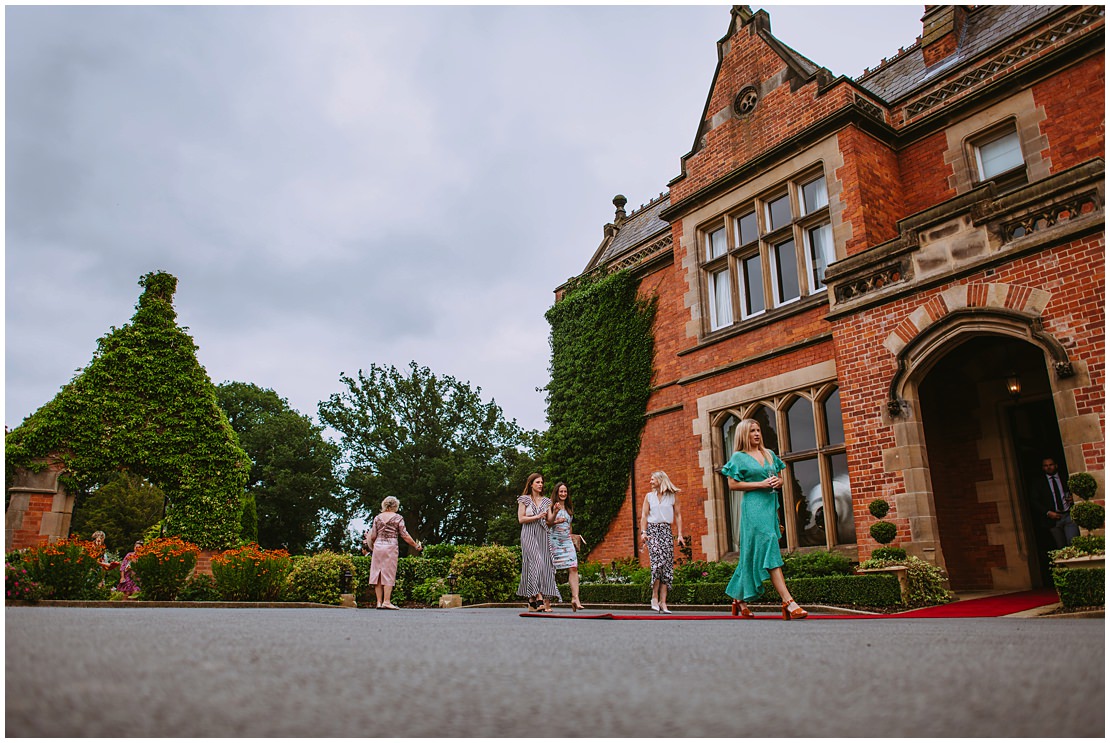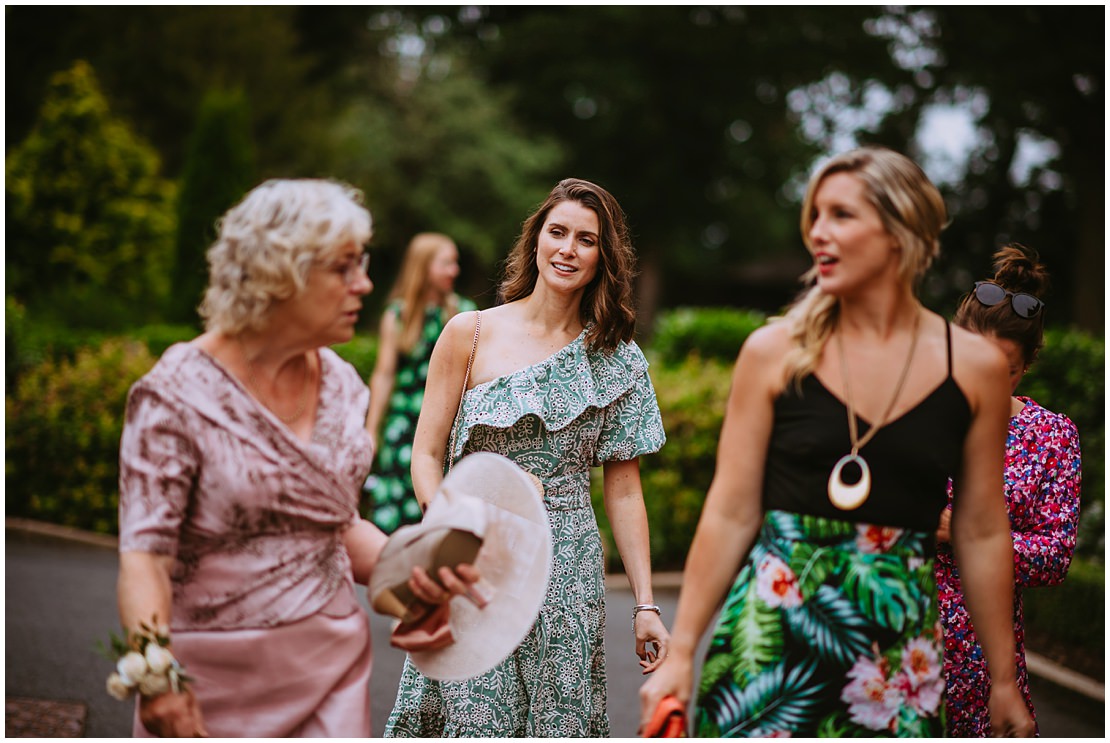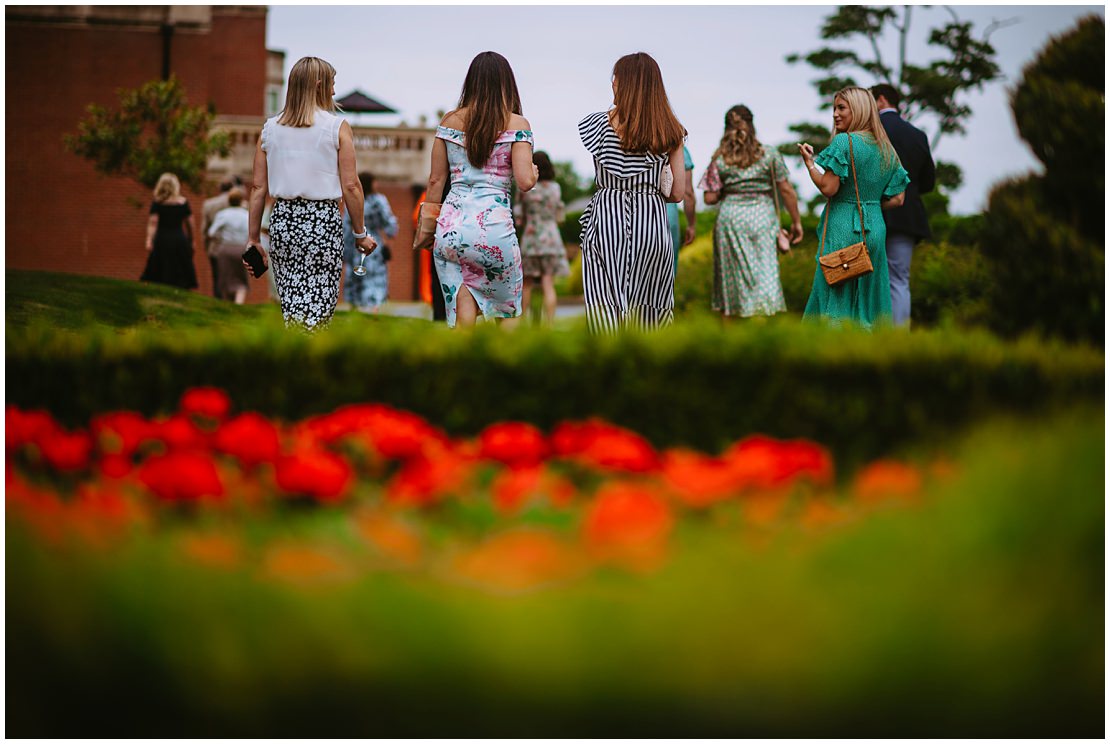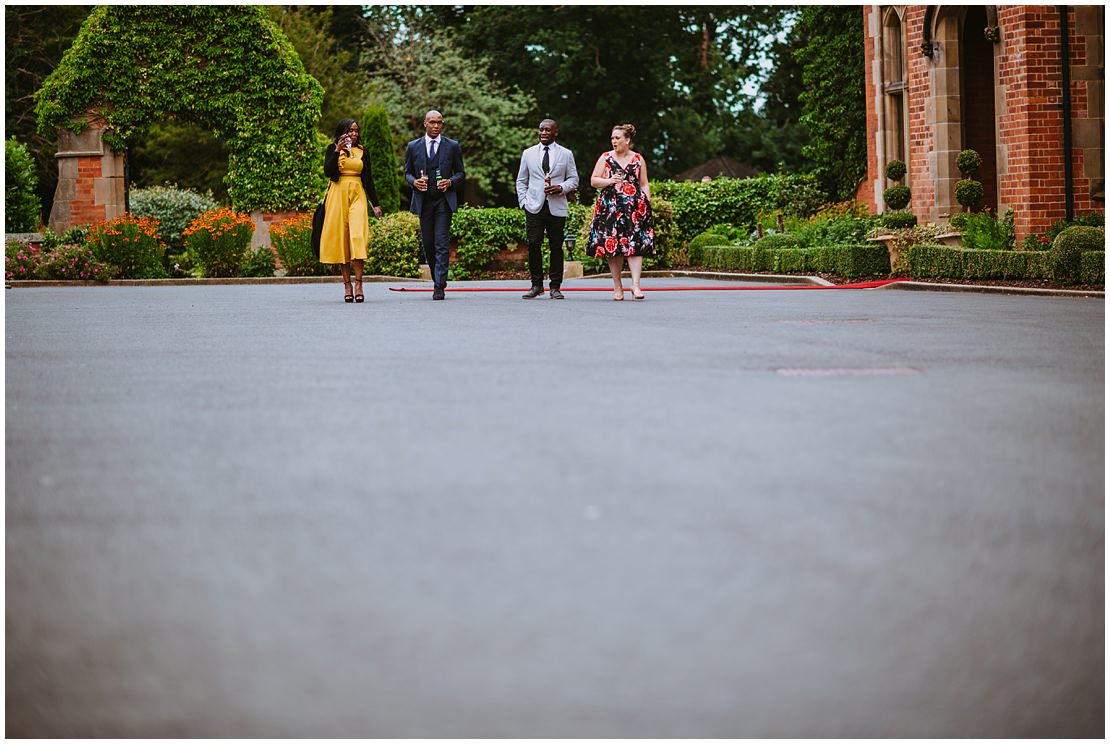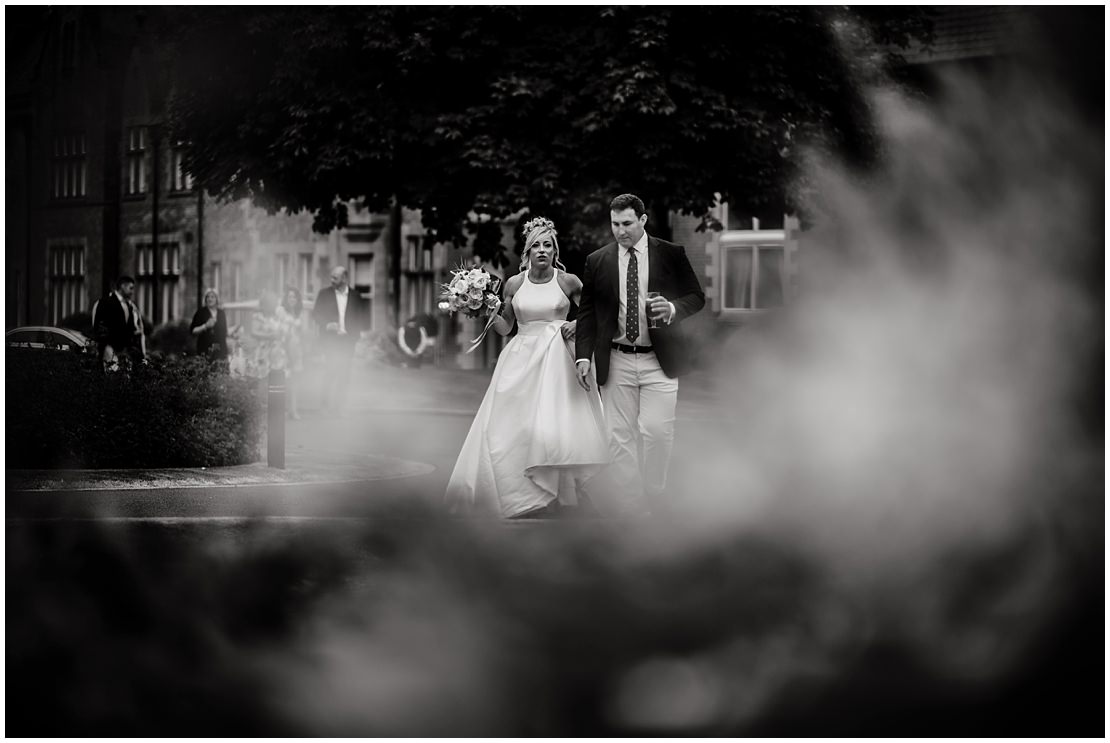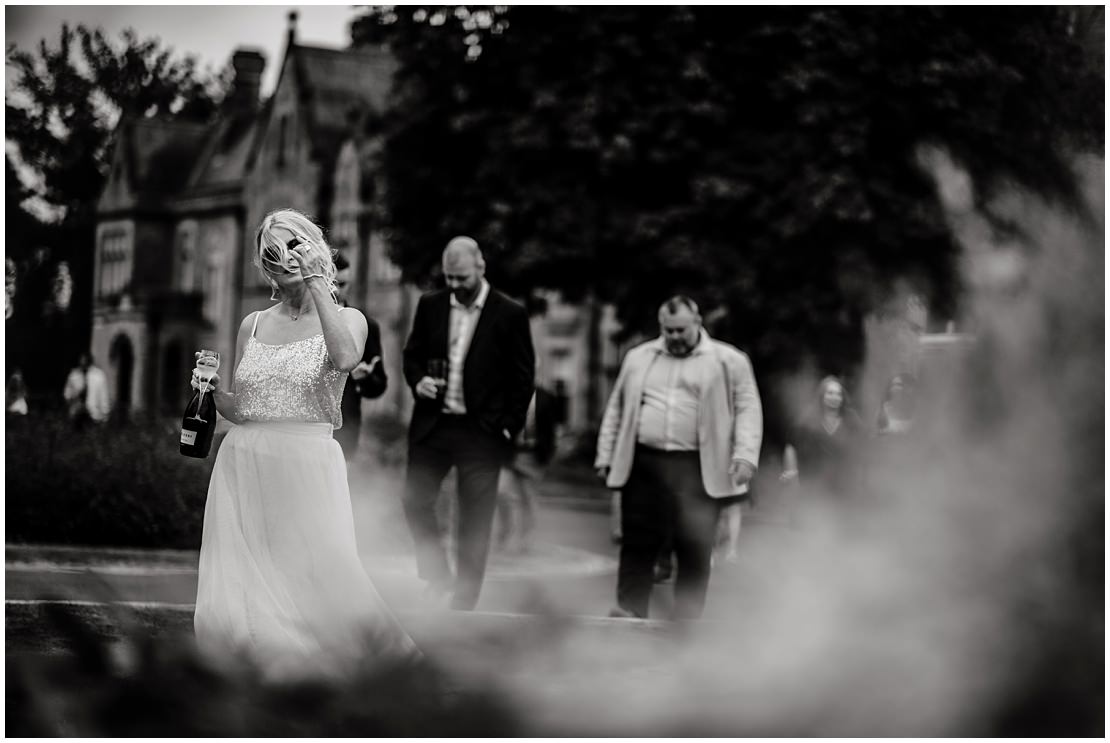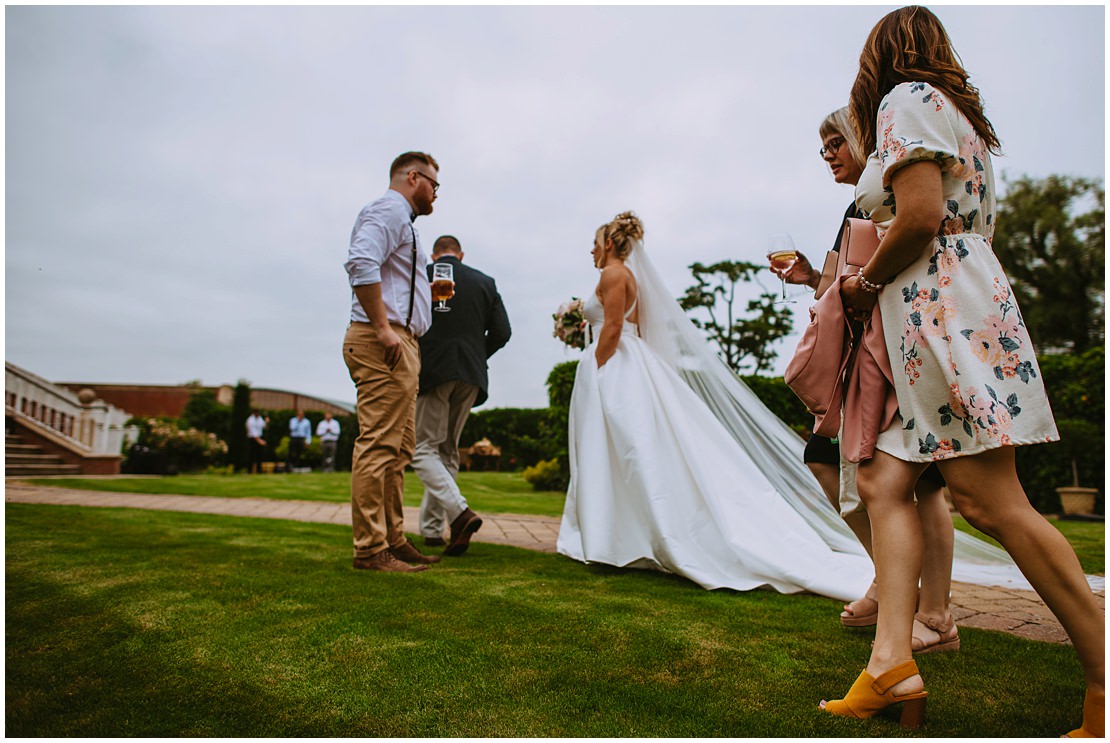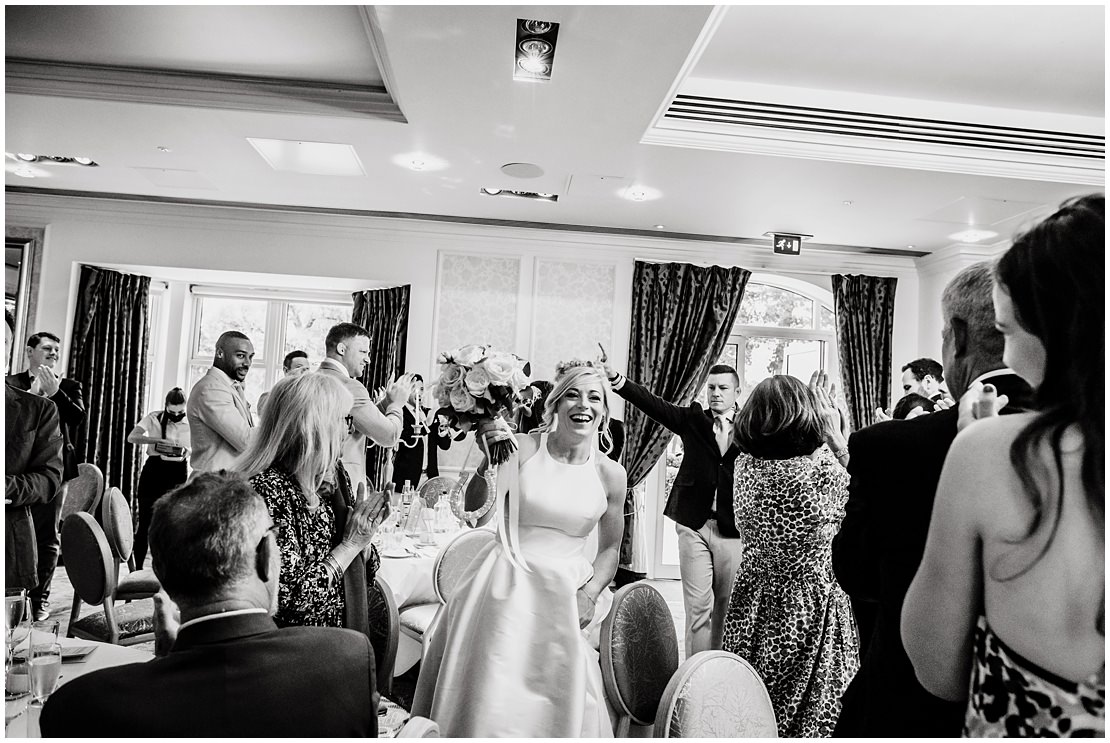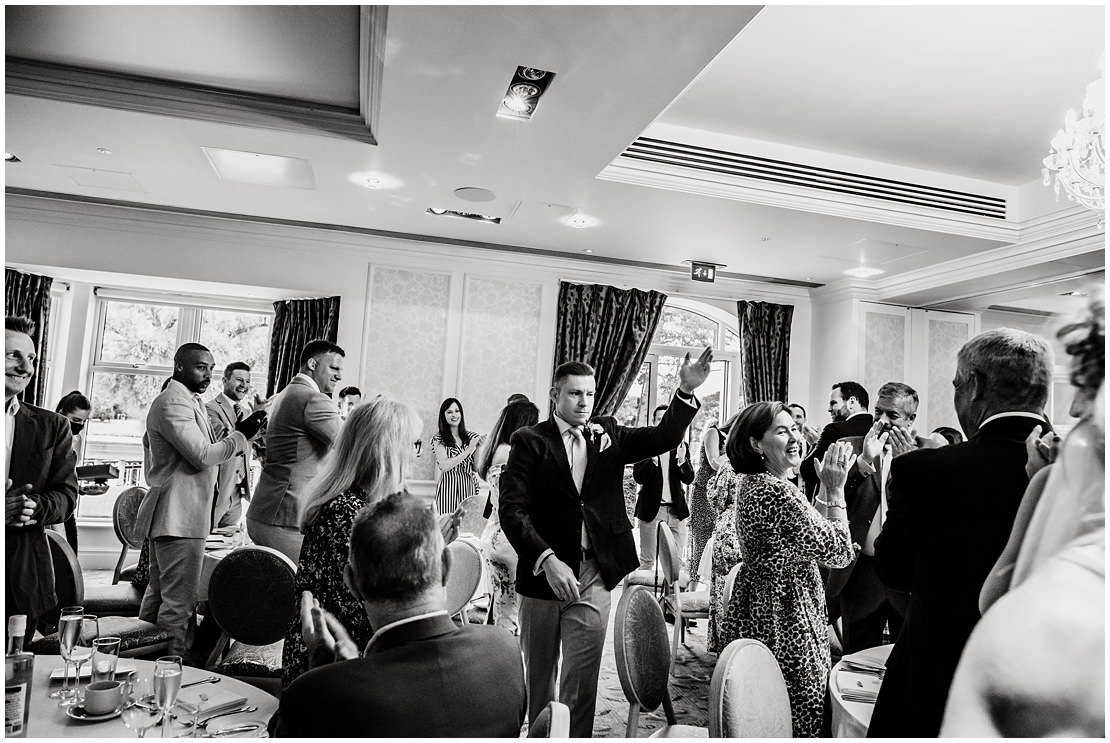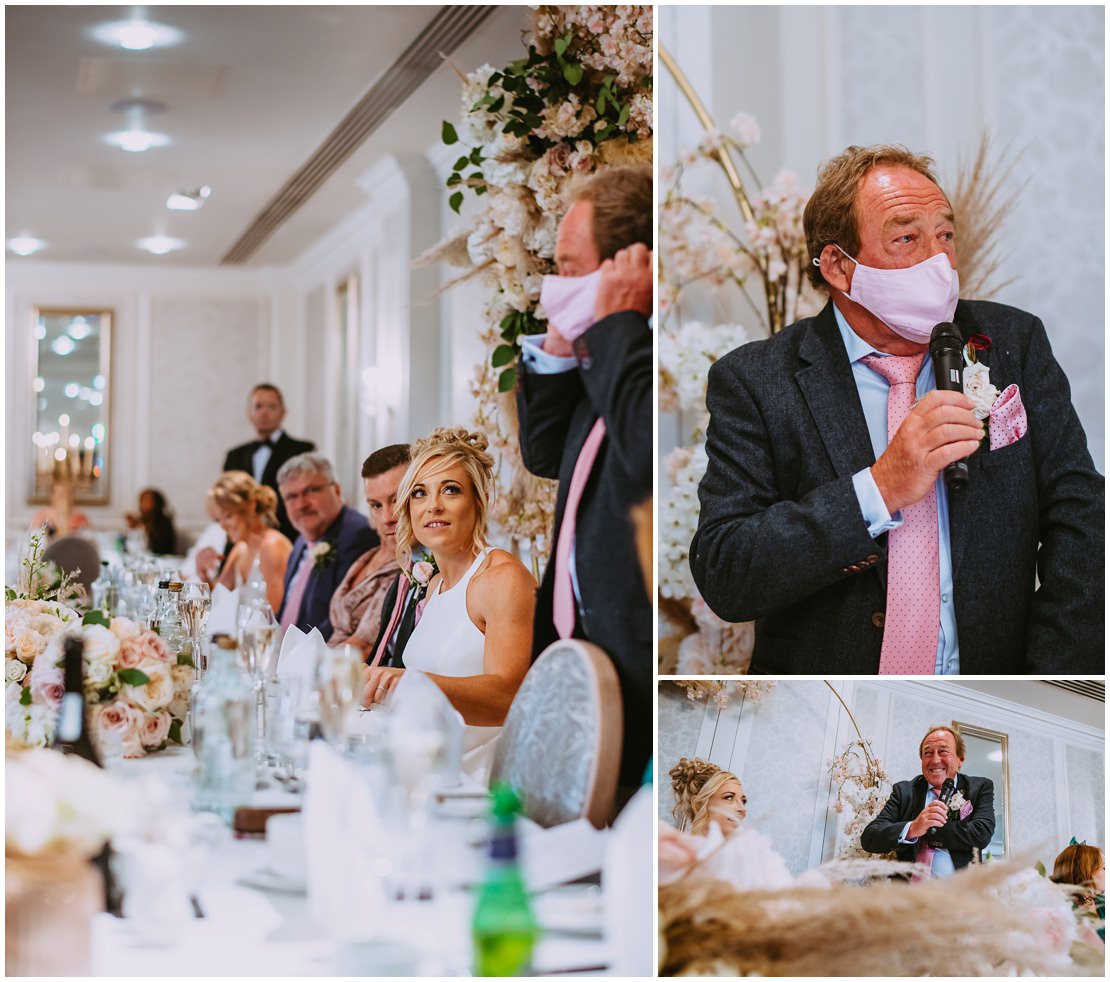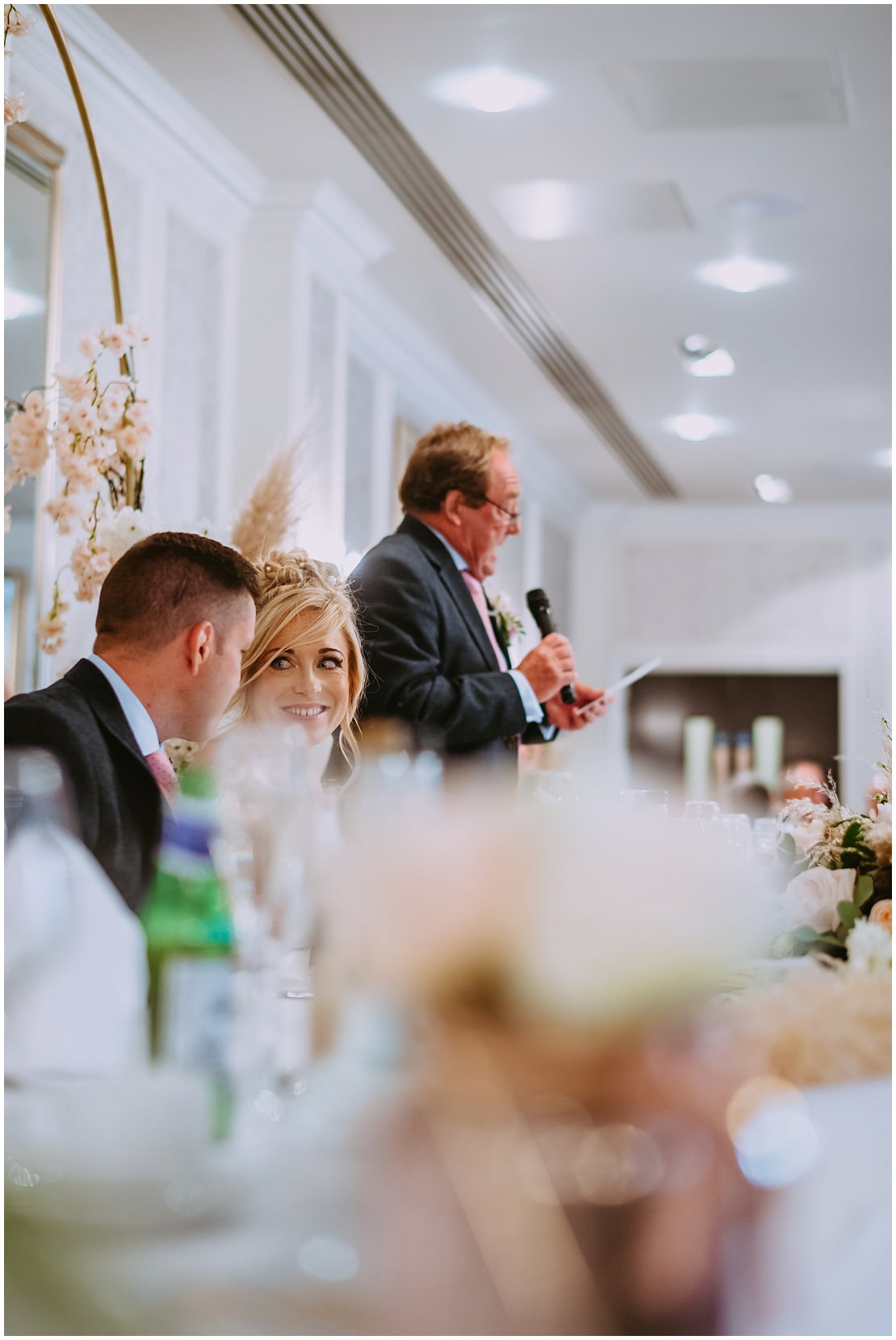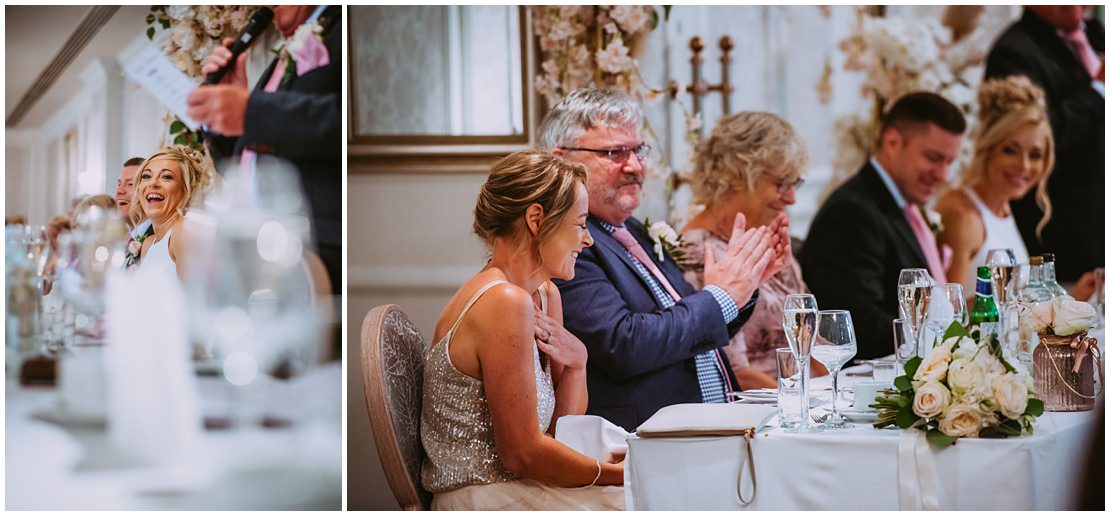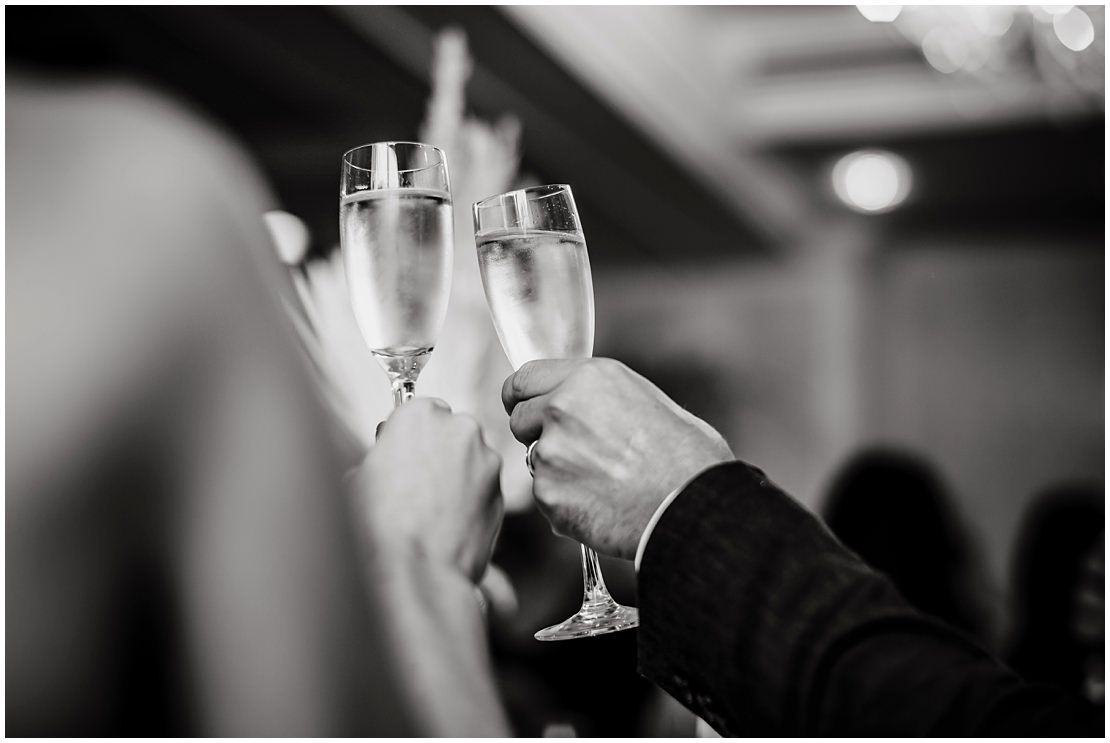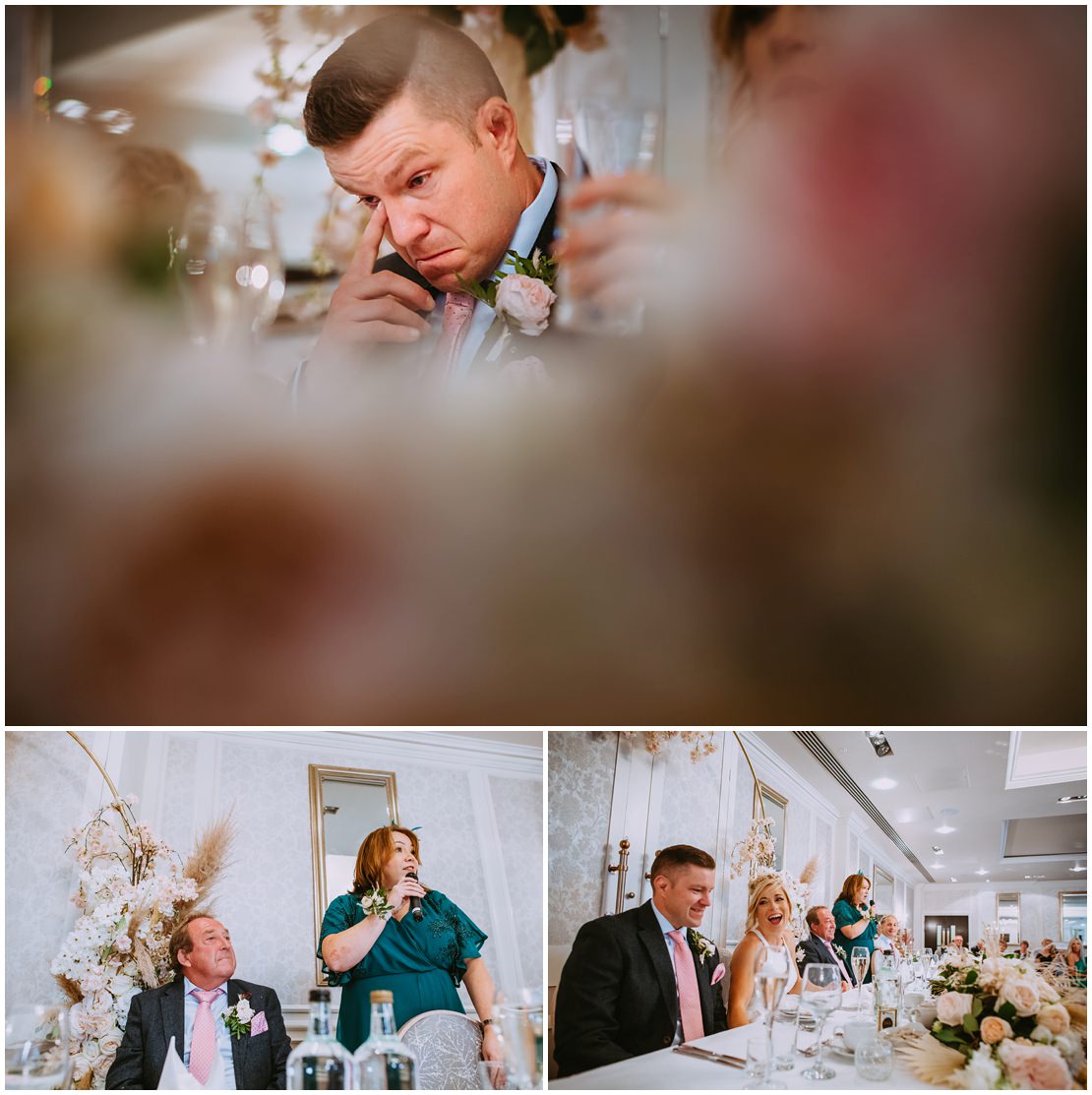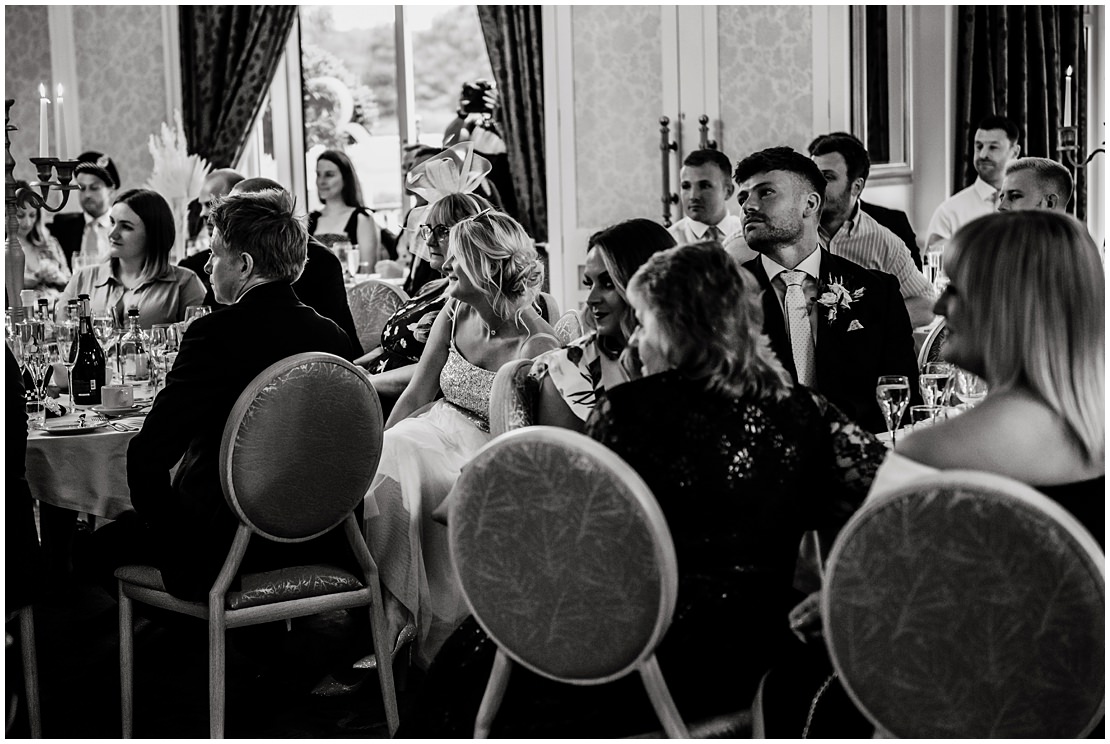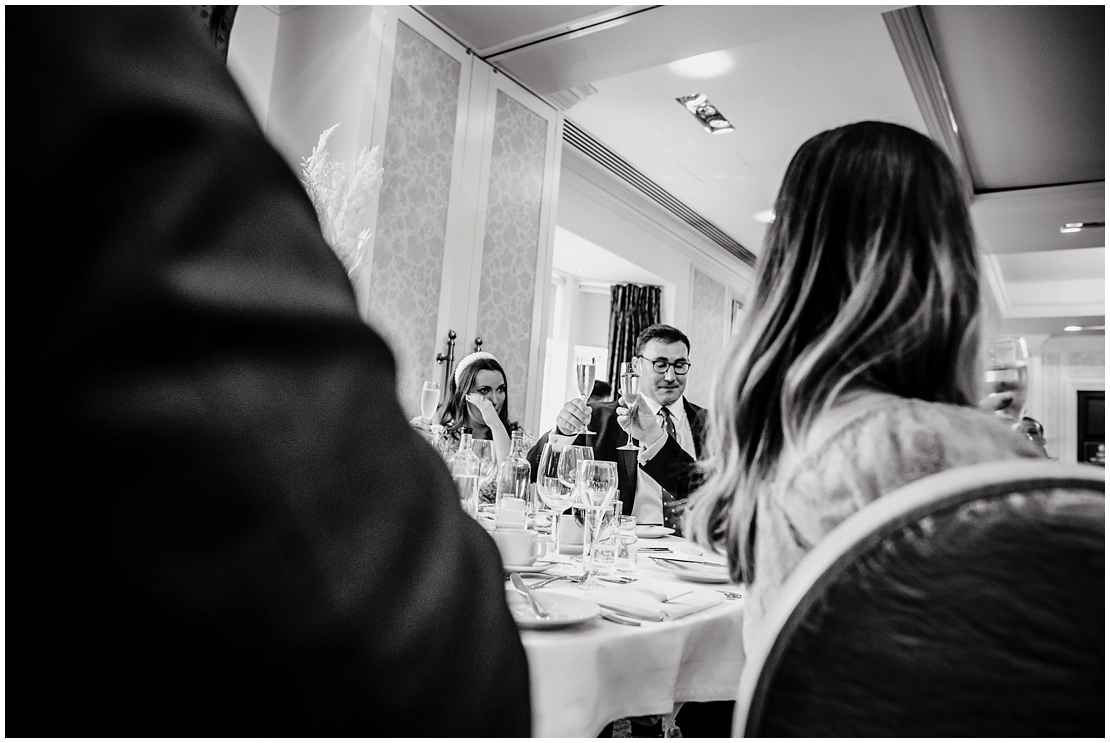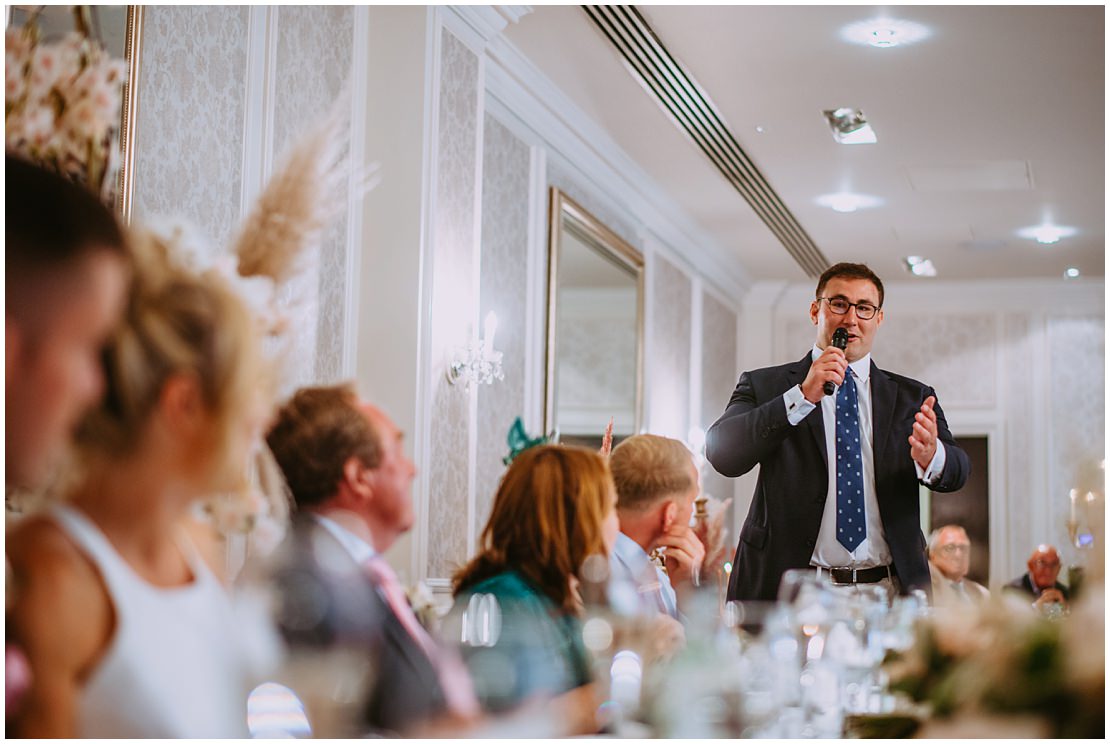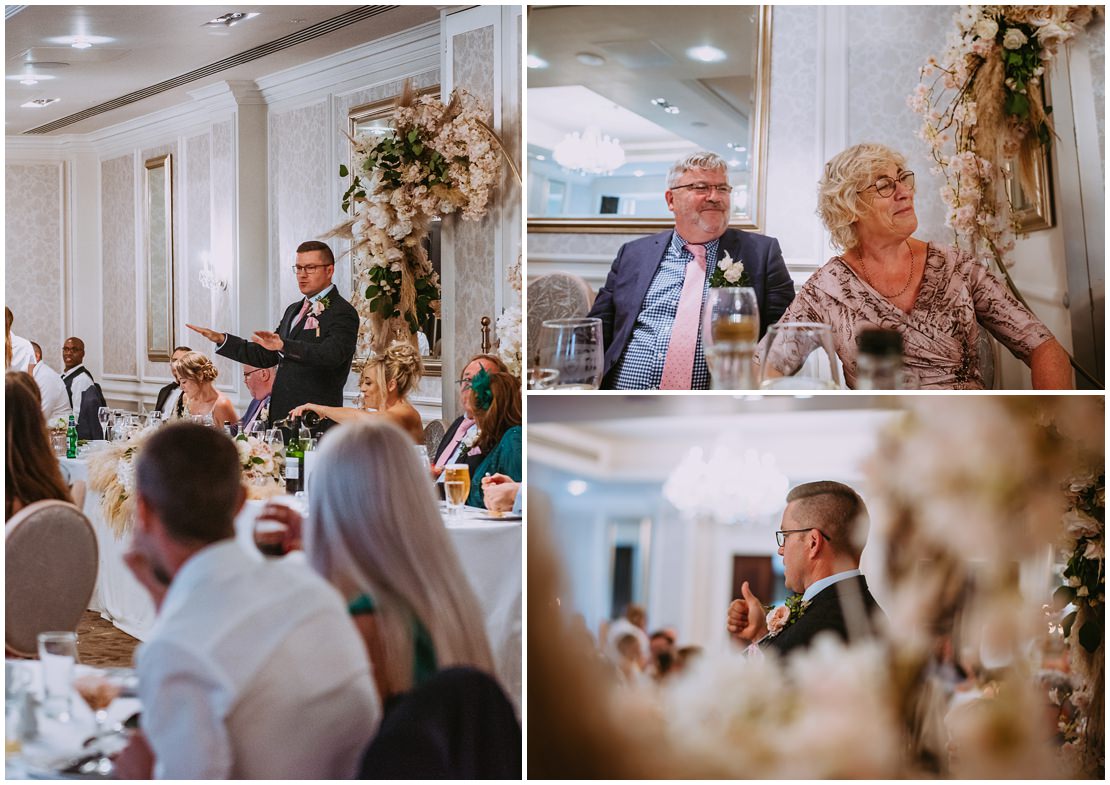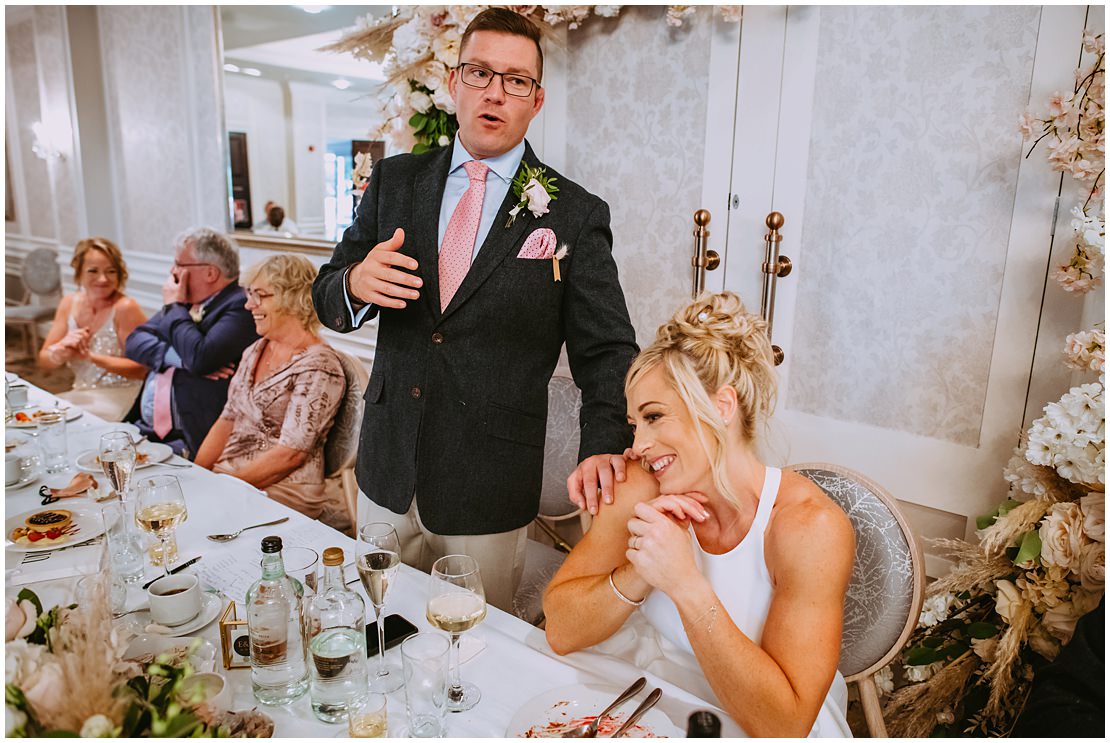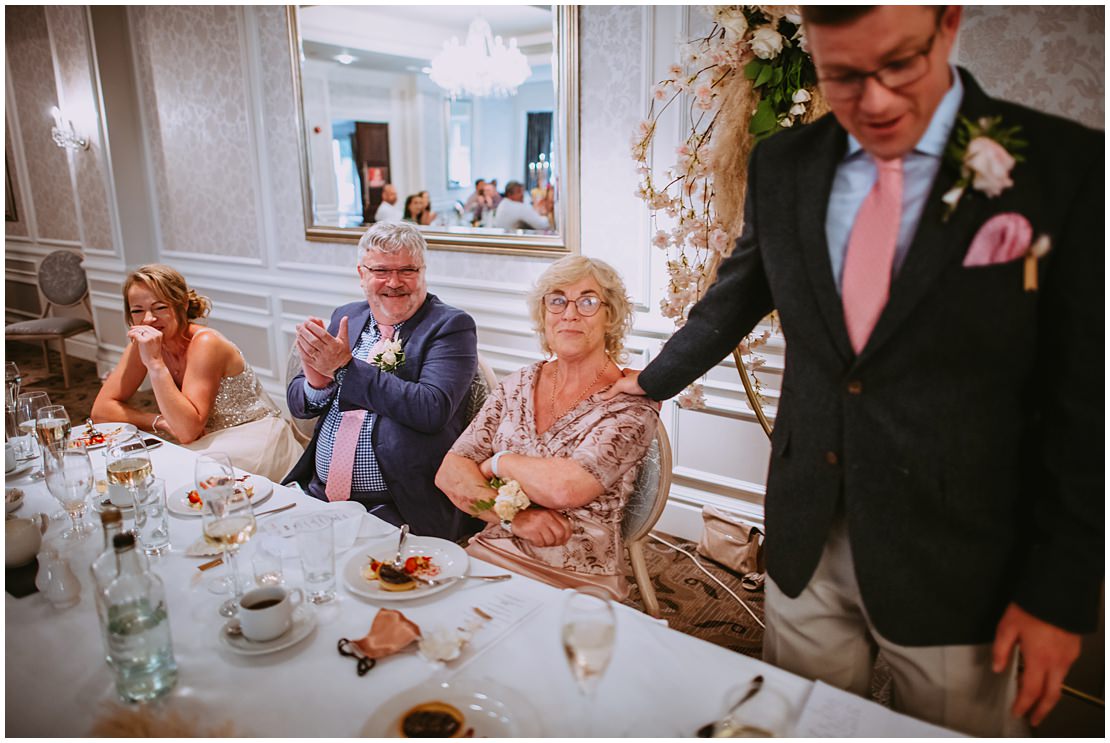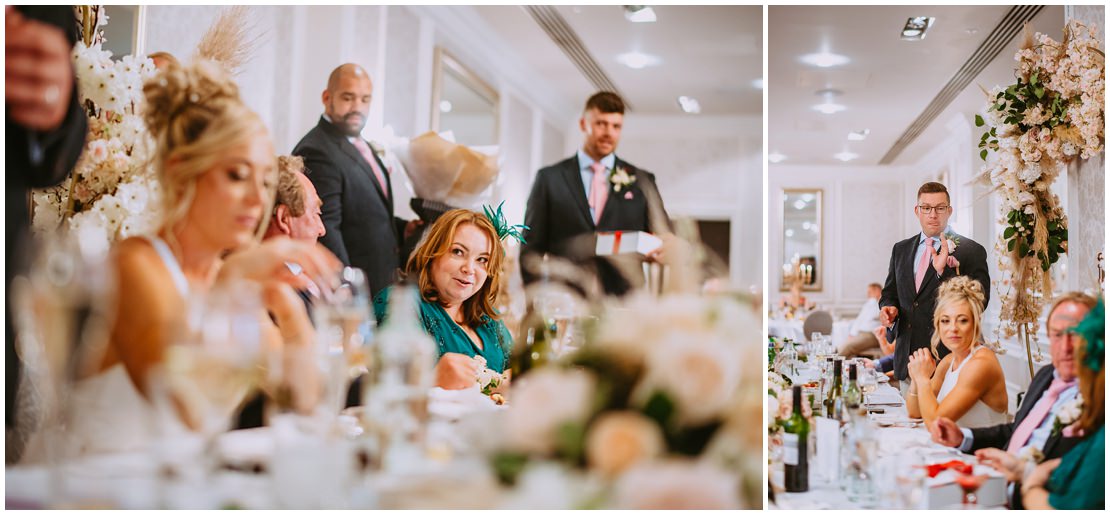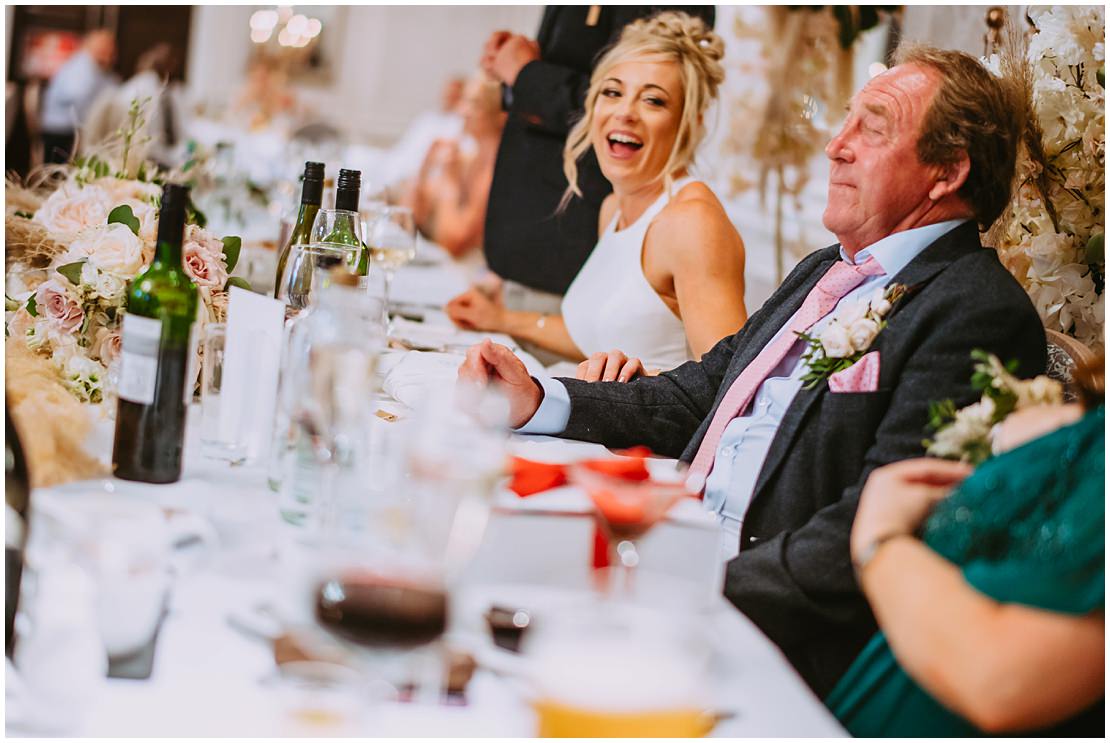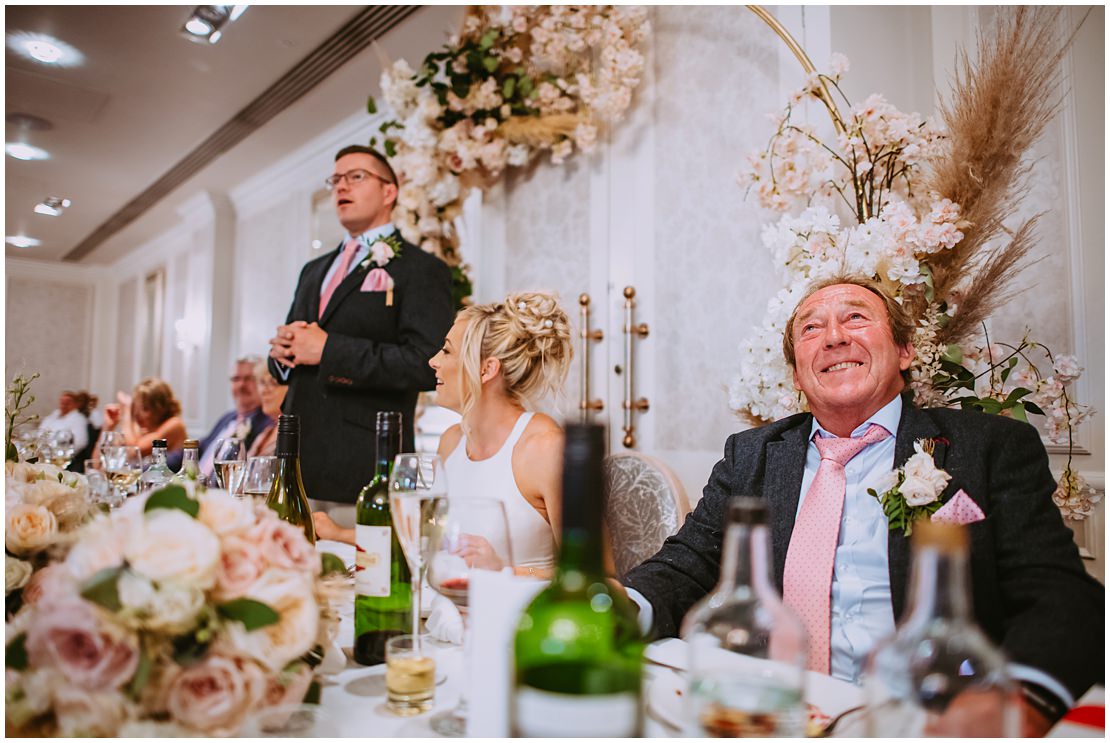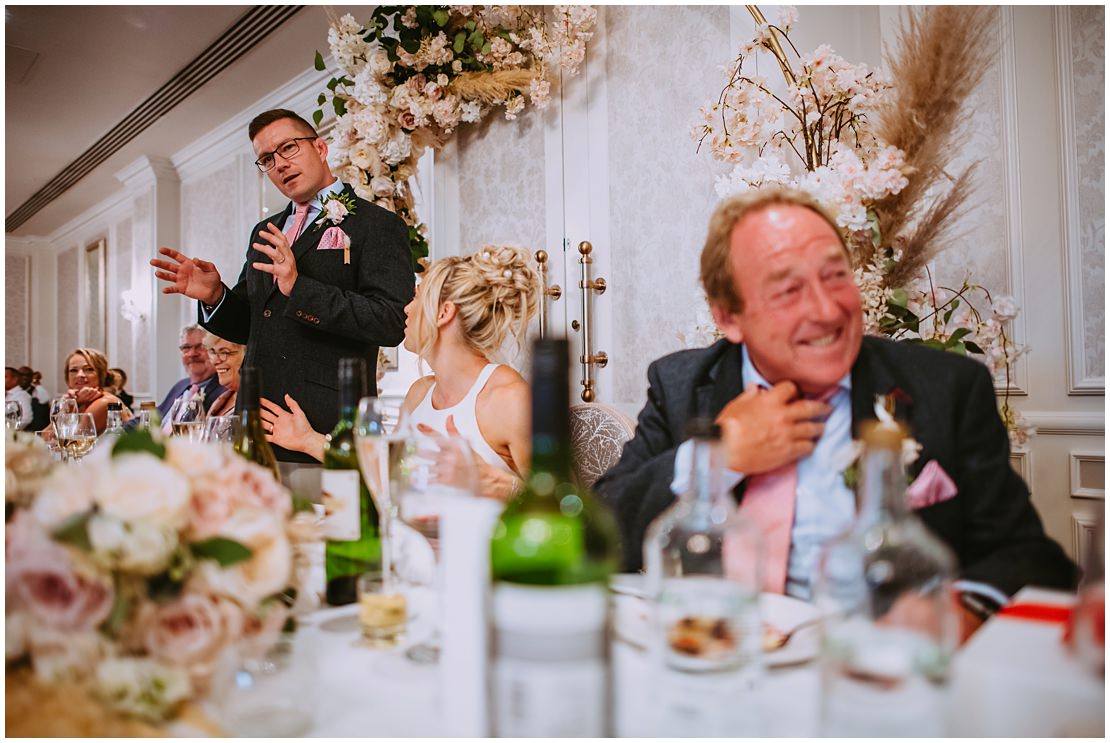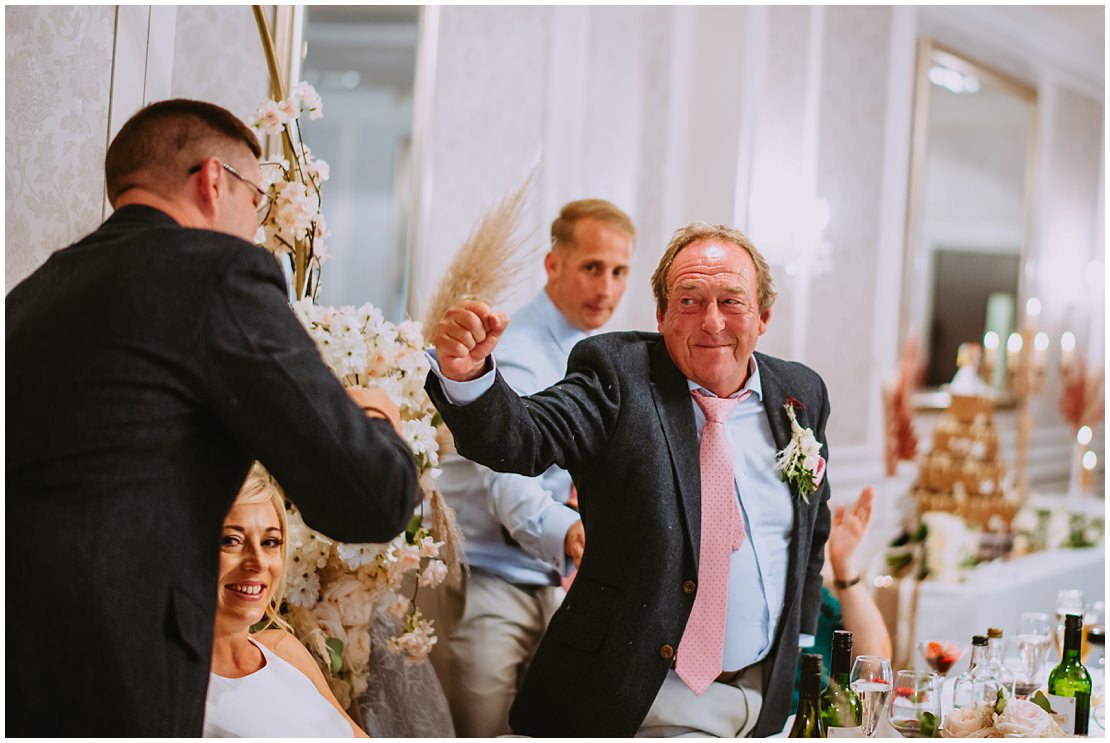 It's a thing... by all accounts lol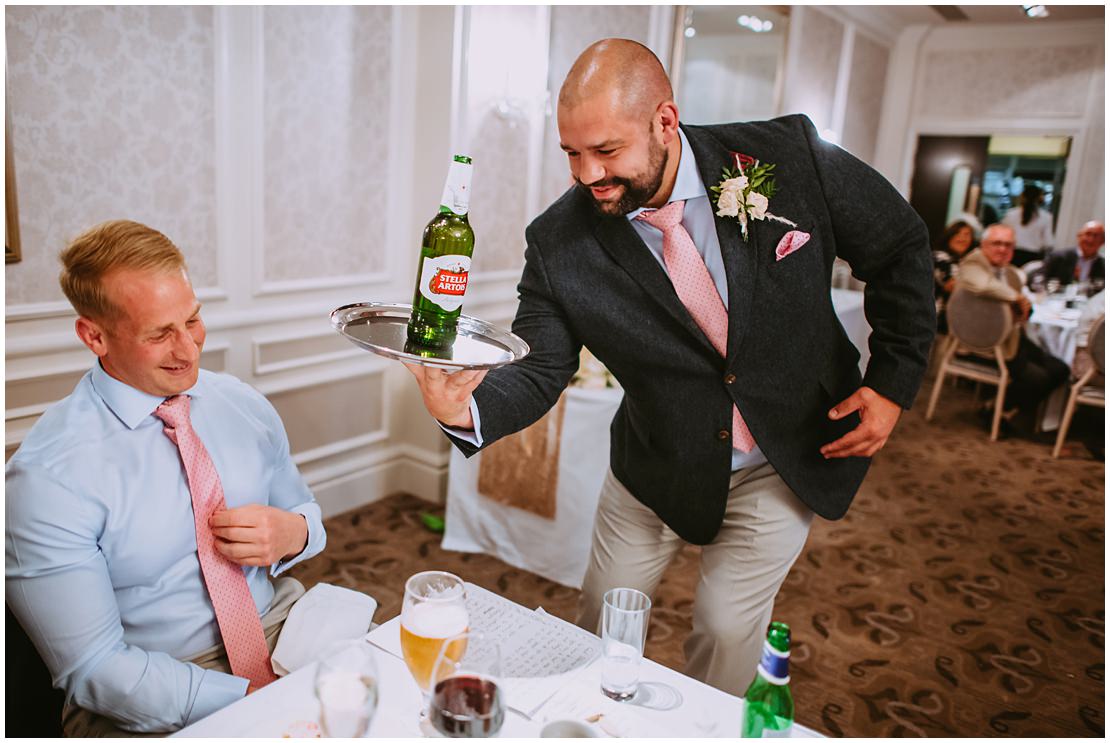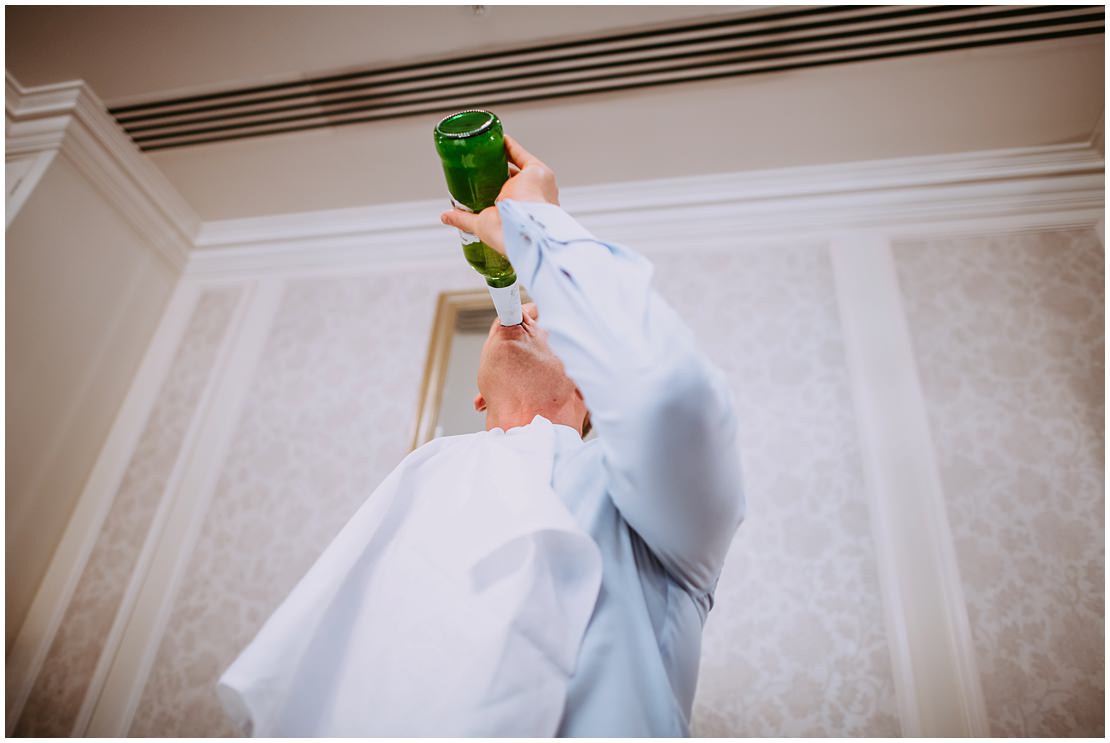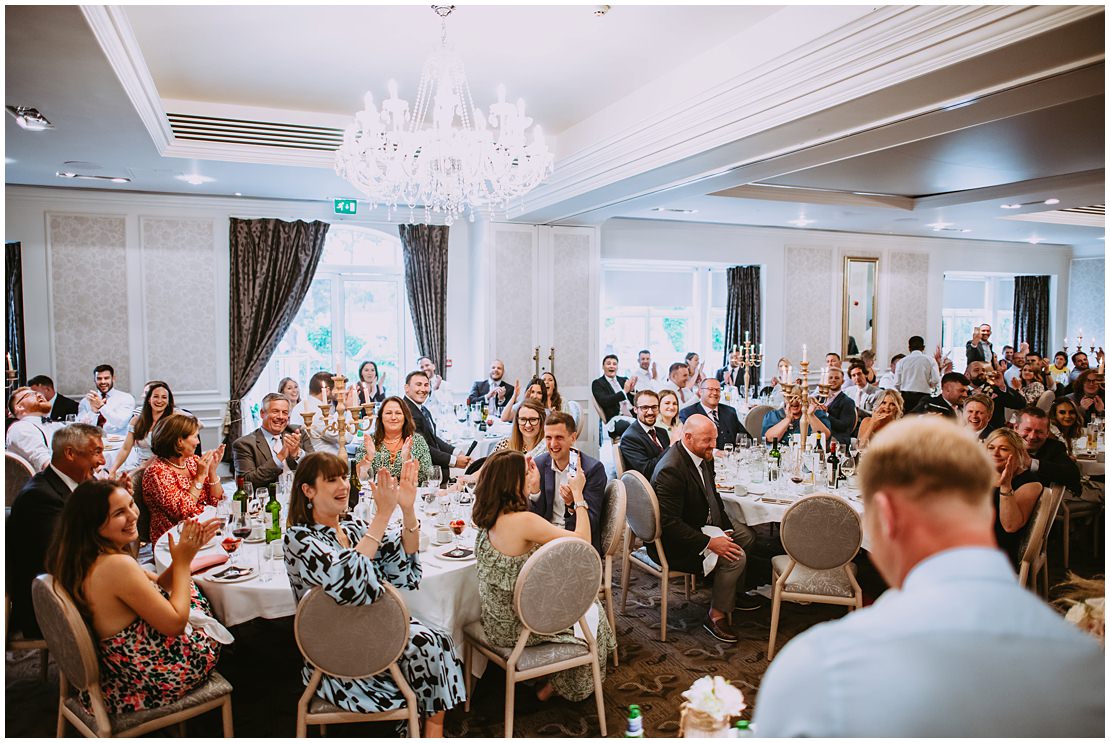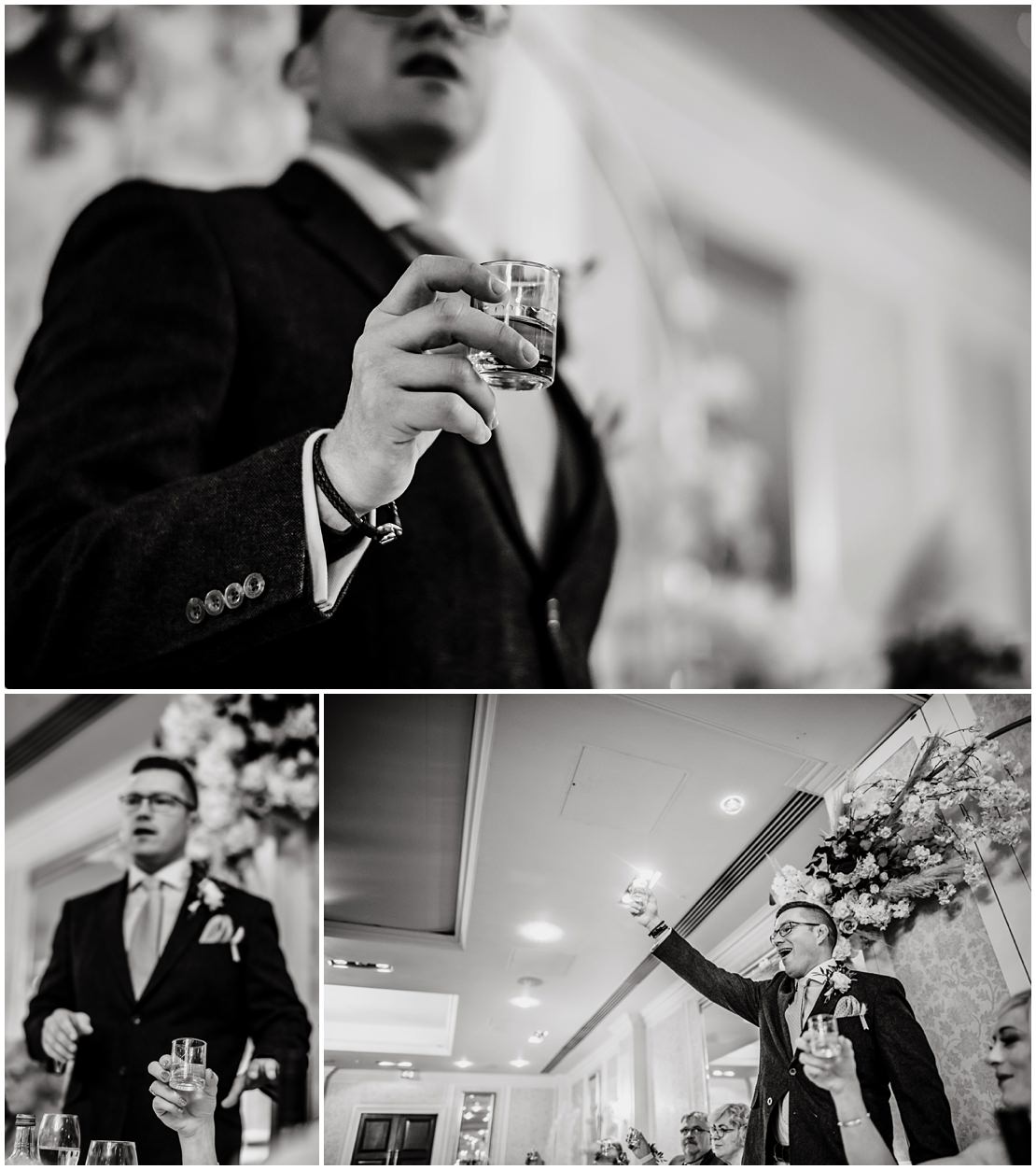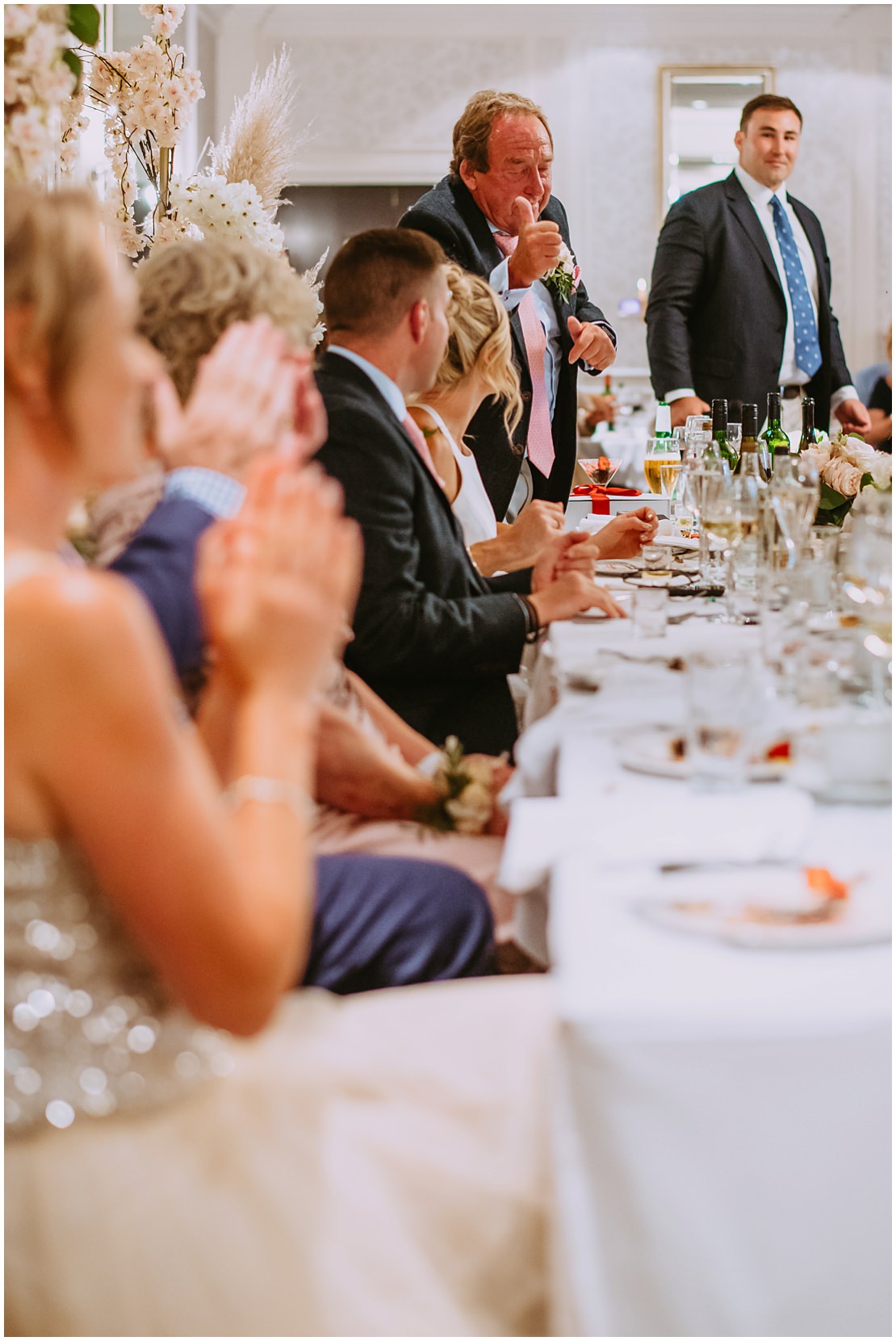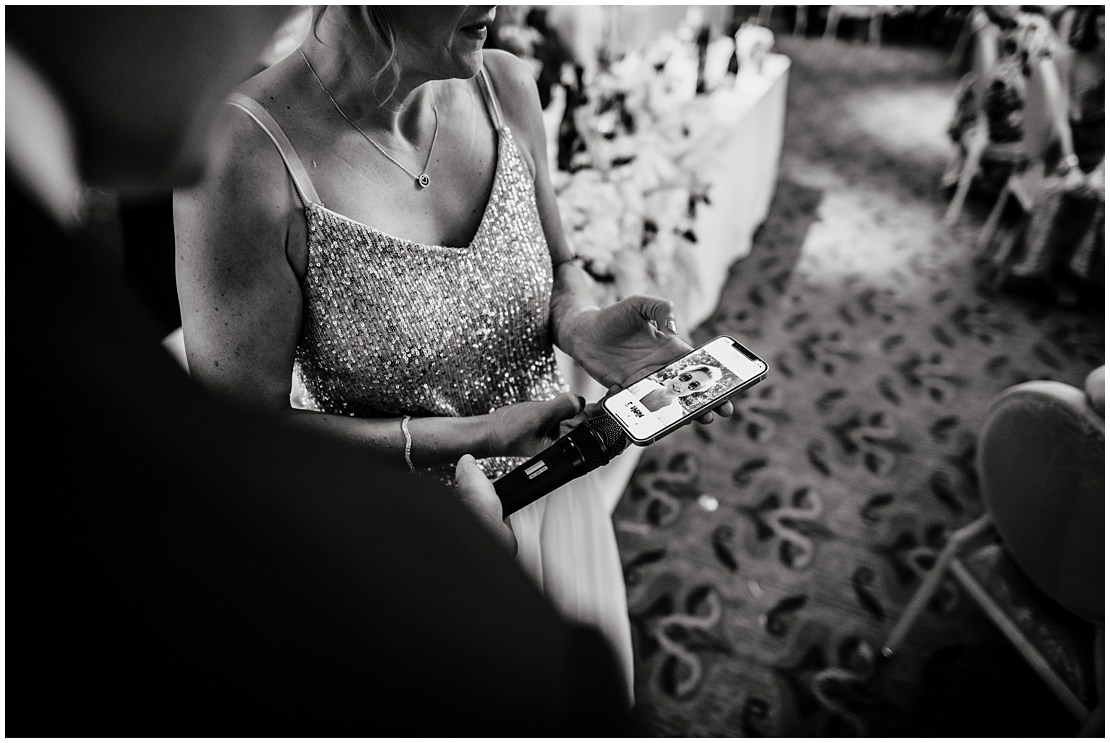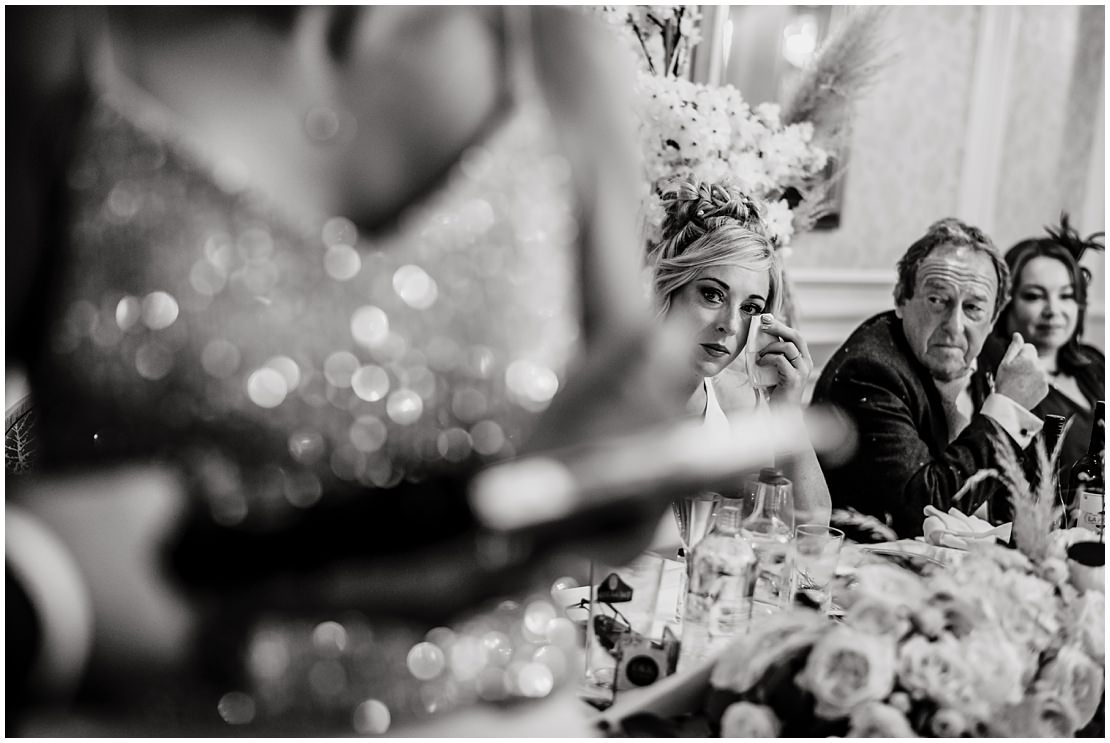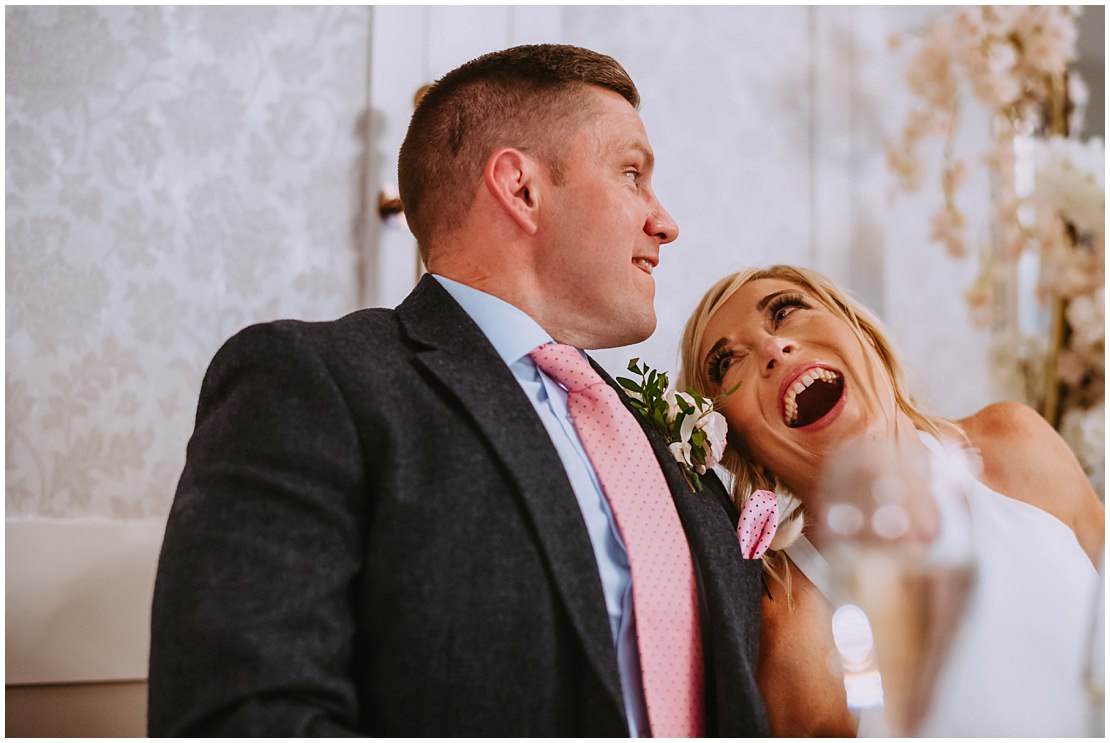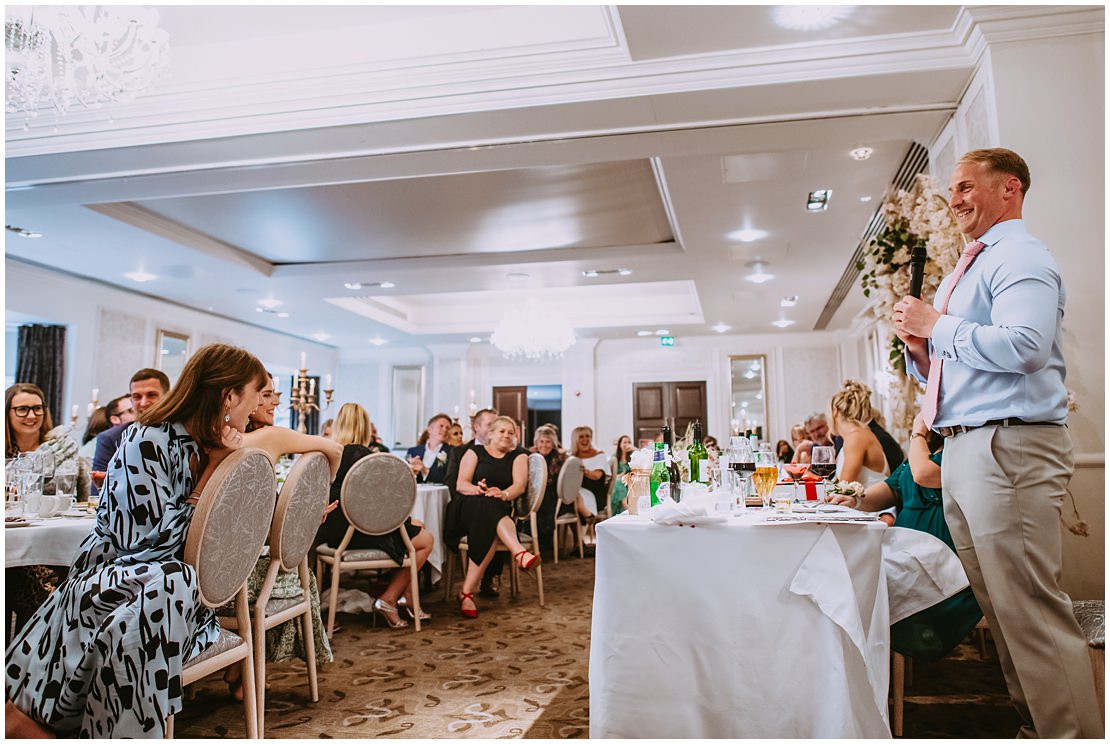 The guys and girls watching the Lions game.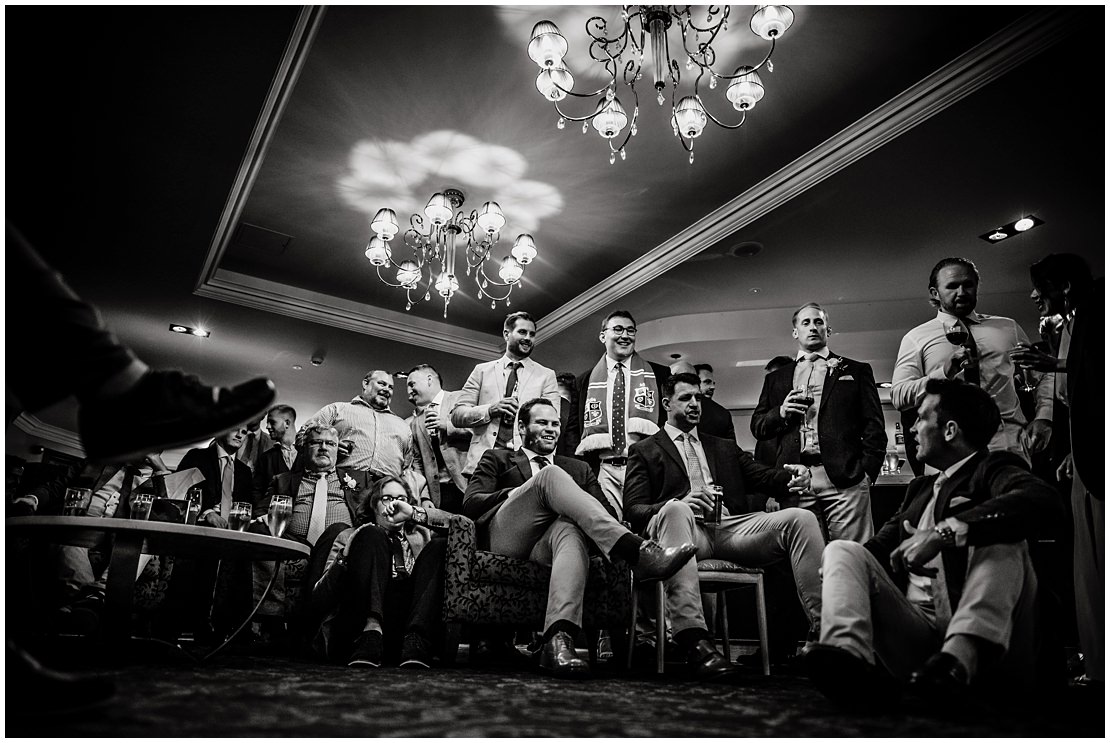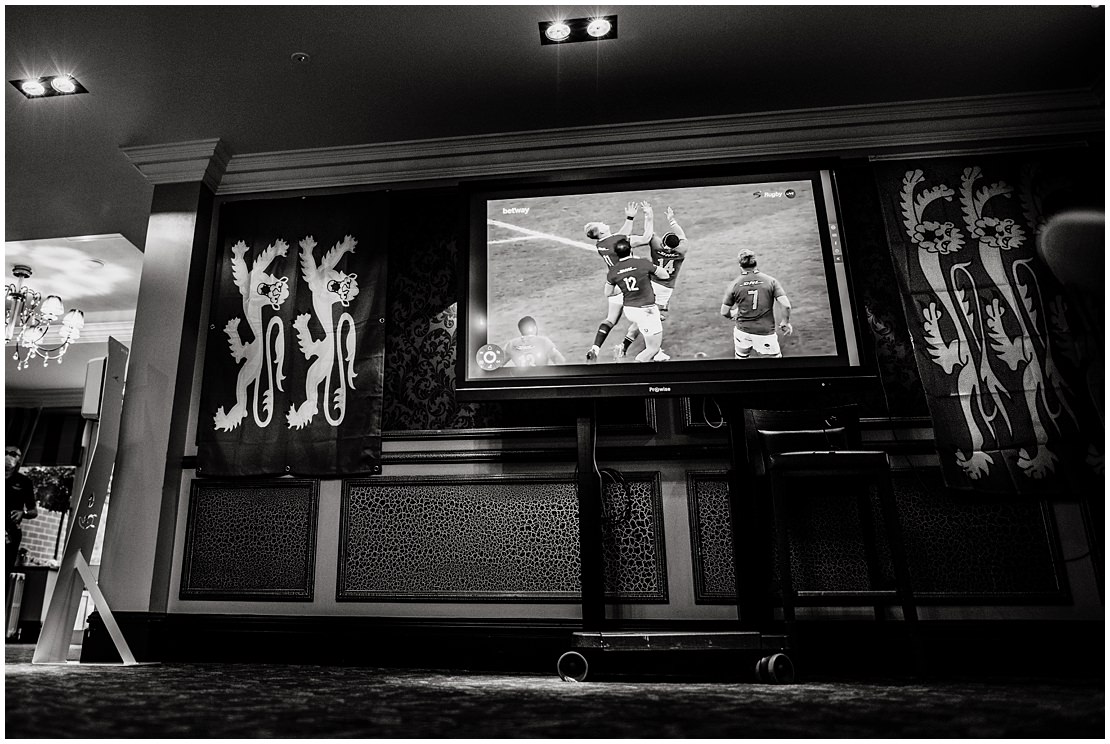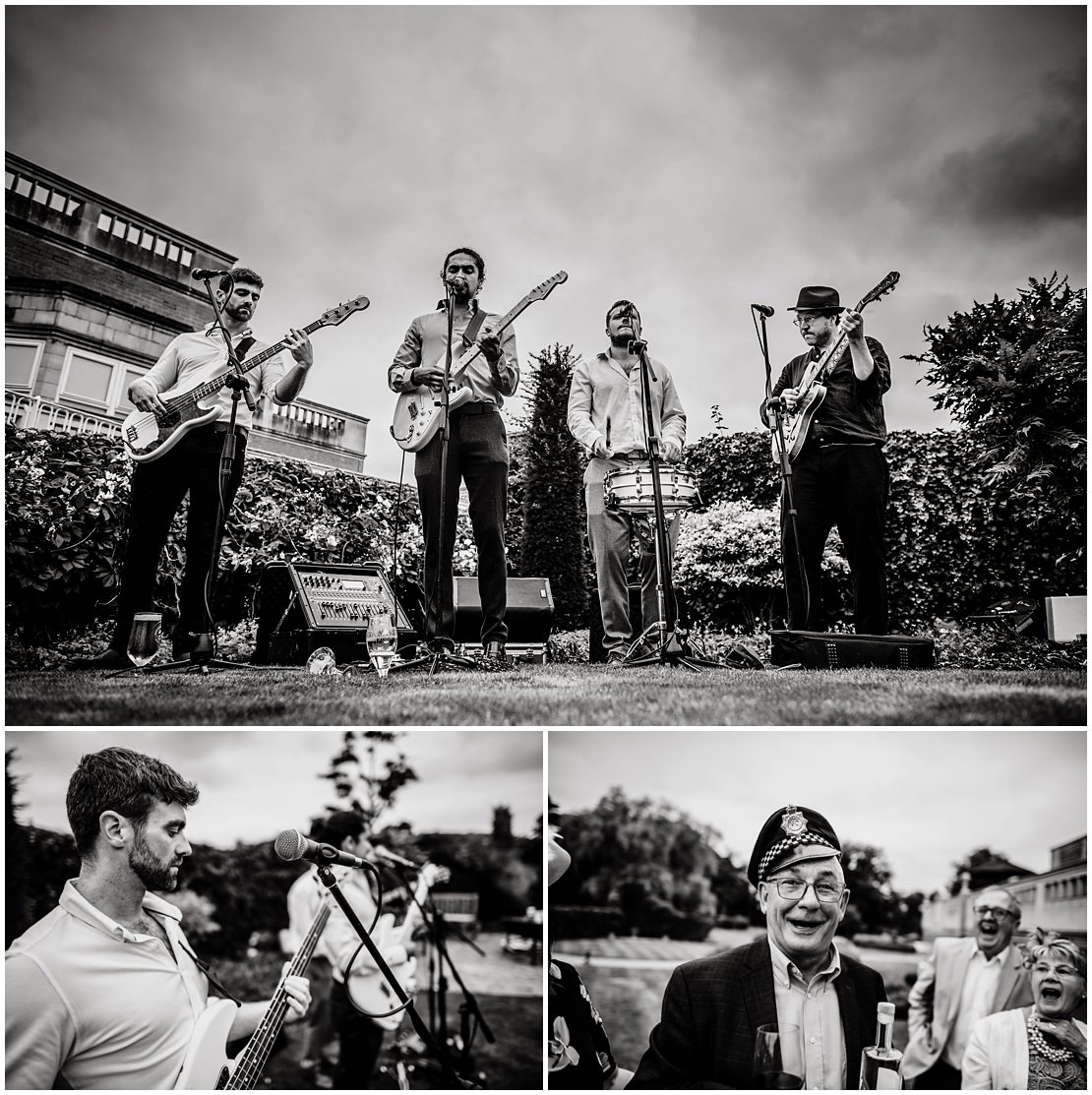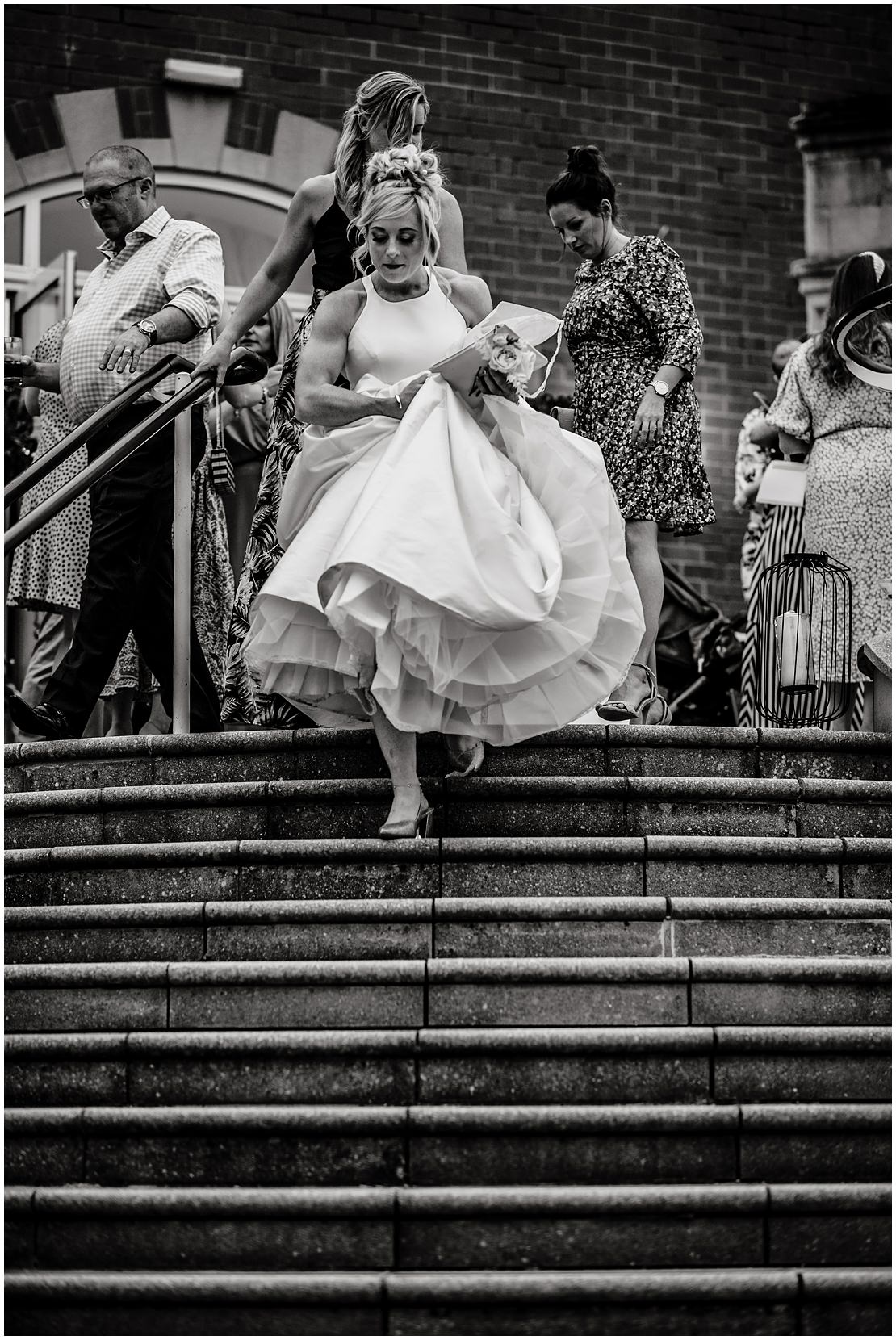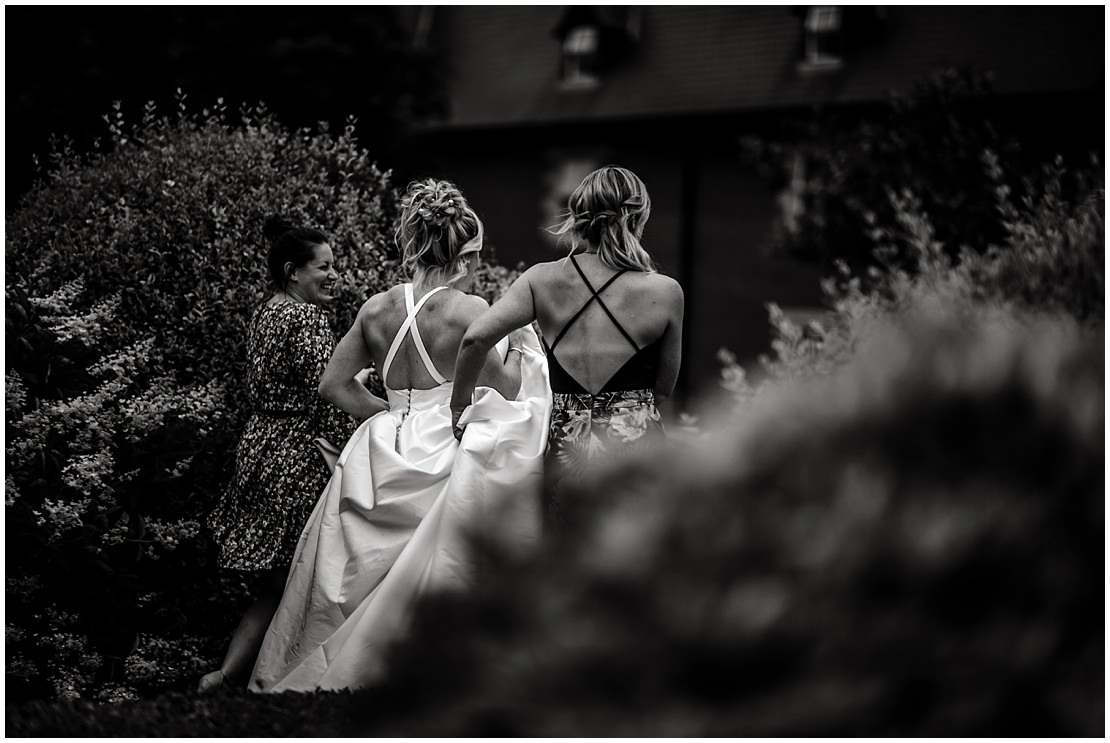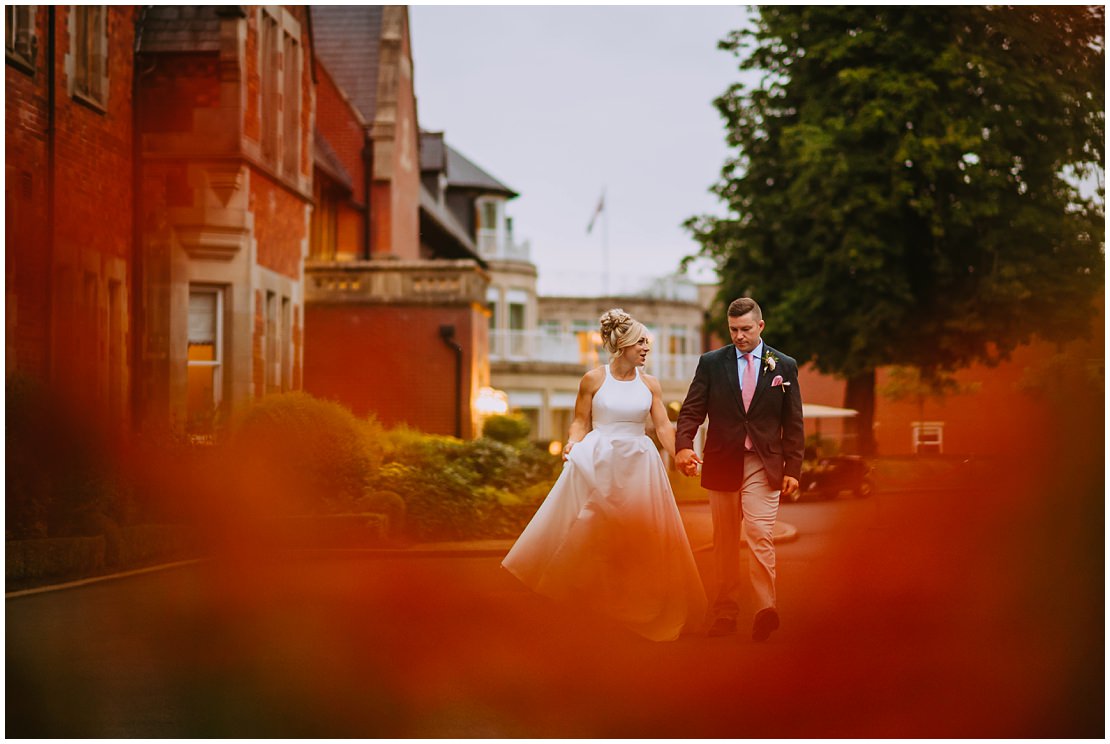 After watching the Lions game, Kieran was, errrrrrrm, quite drunk! Honestly, it was hilarious :)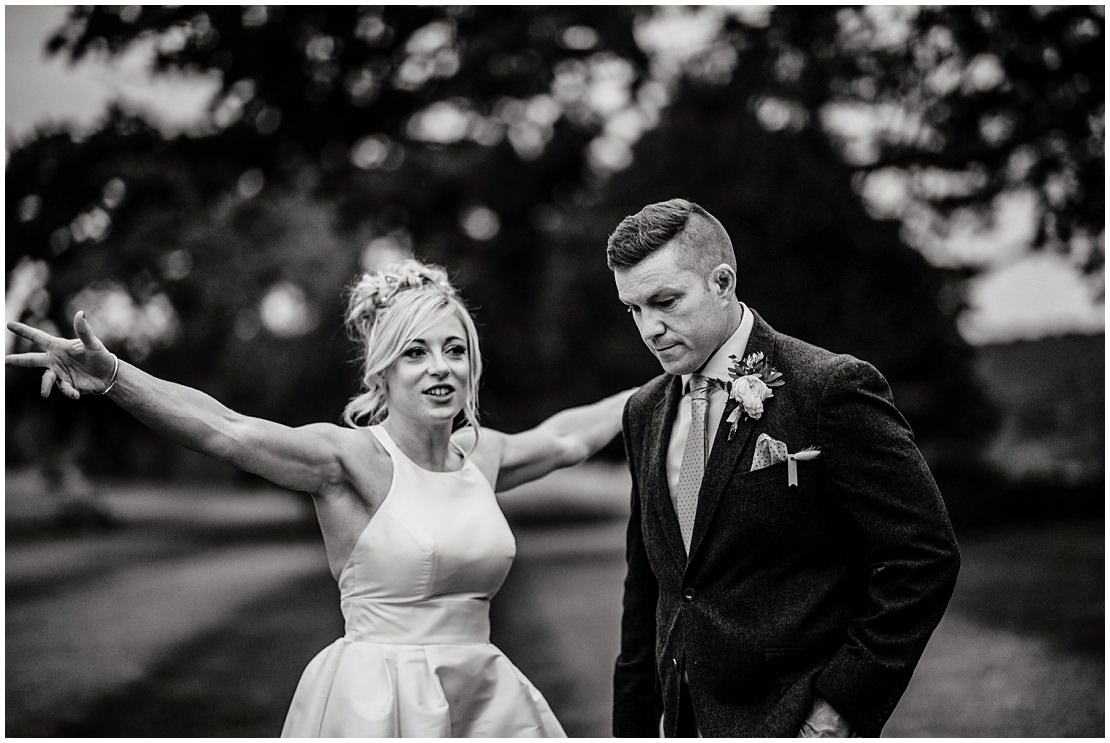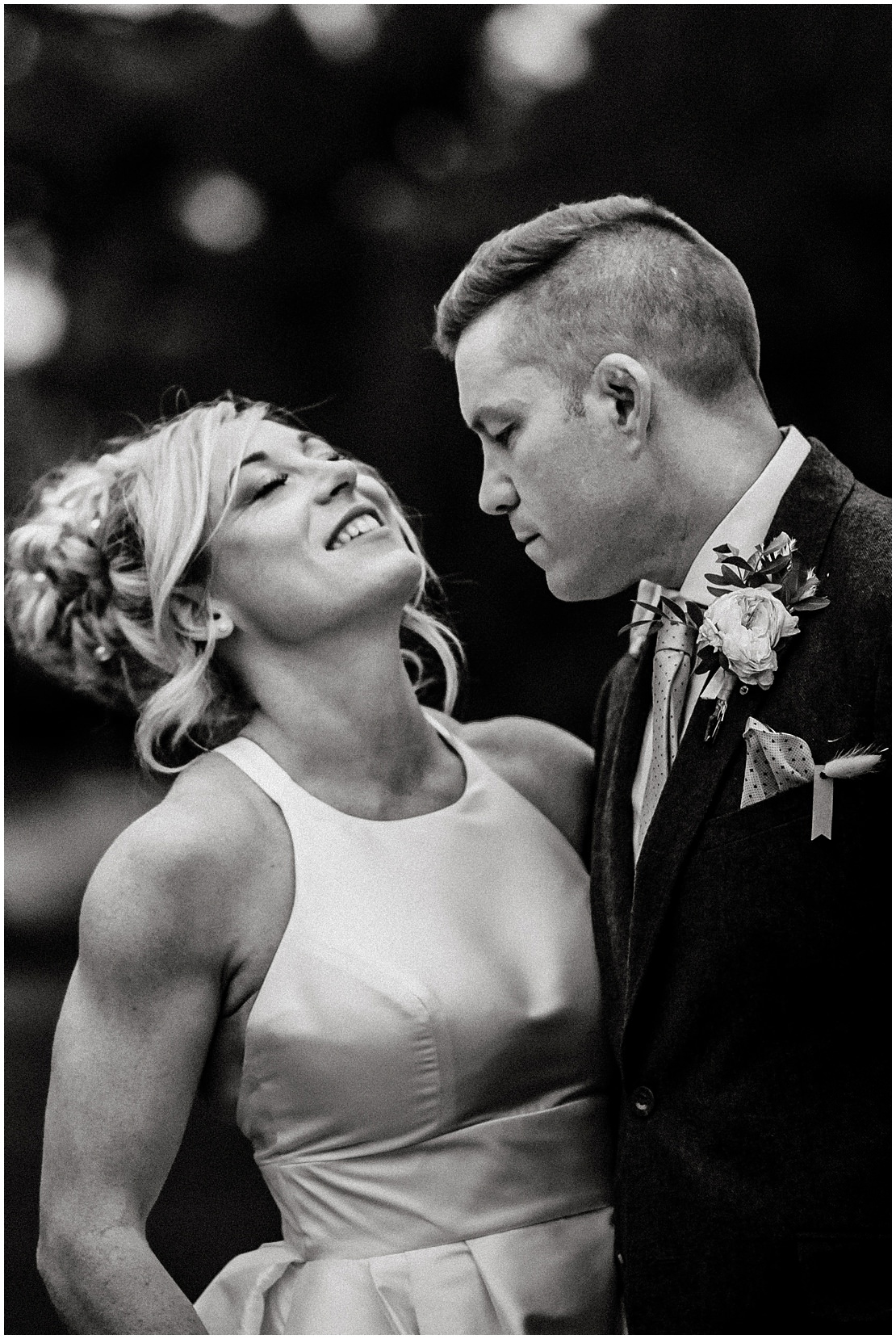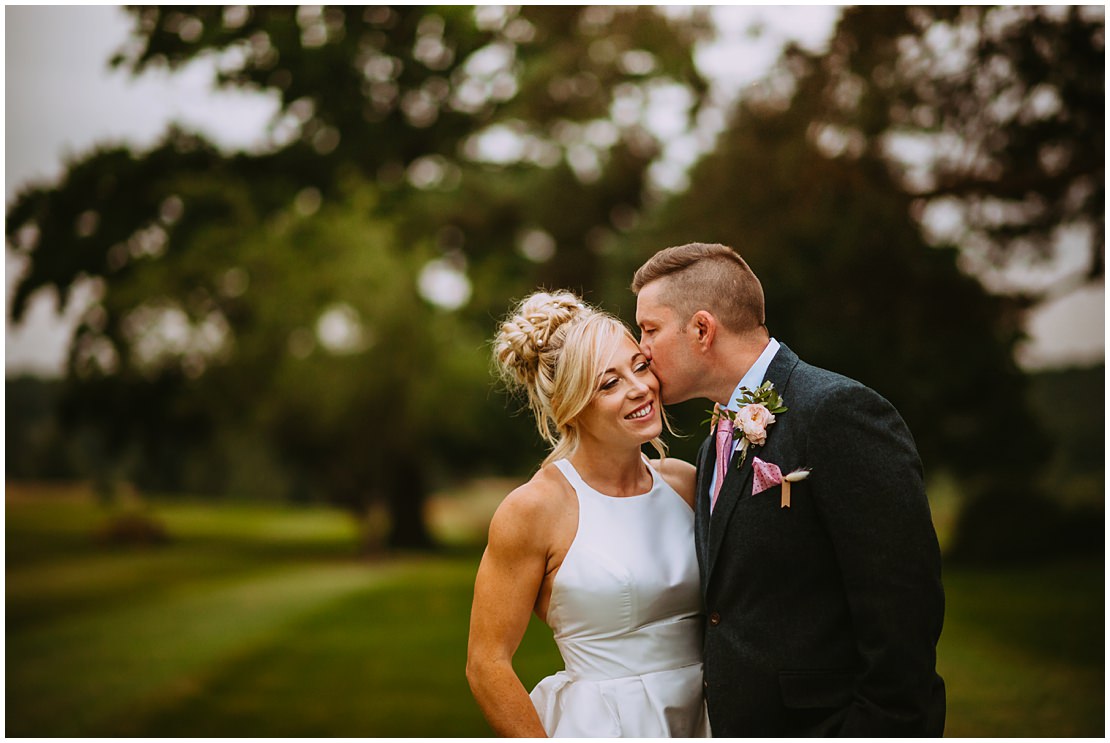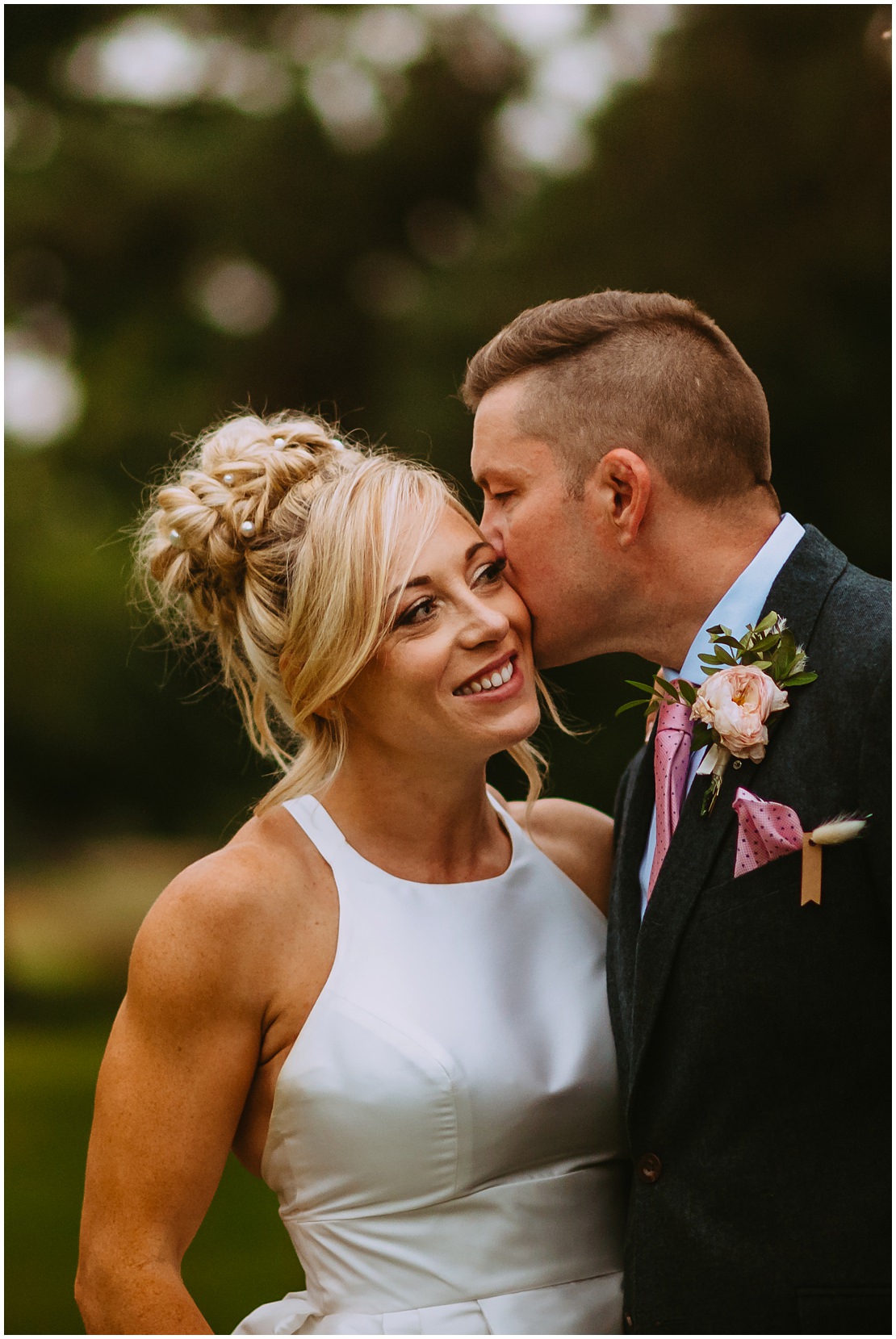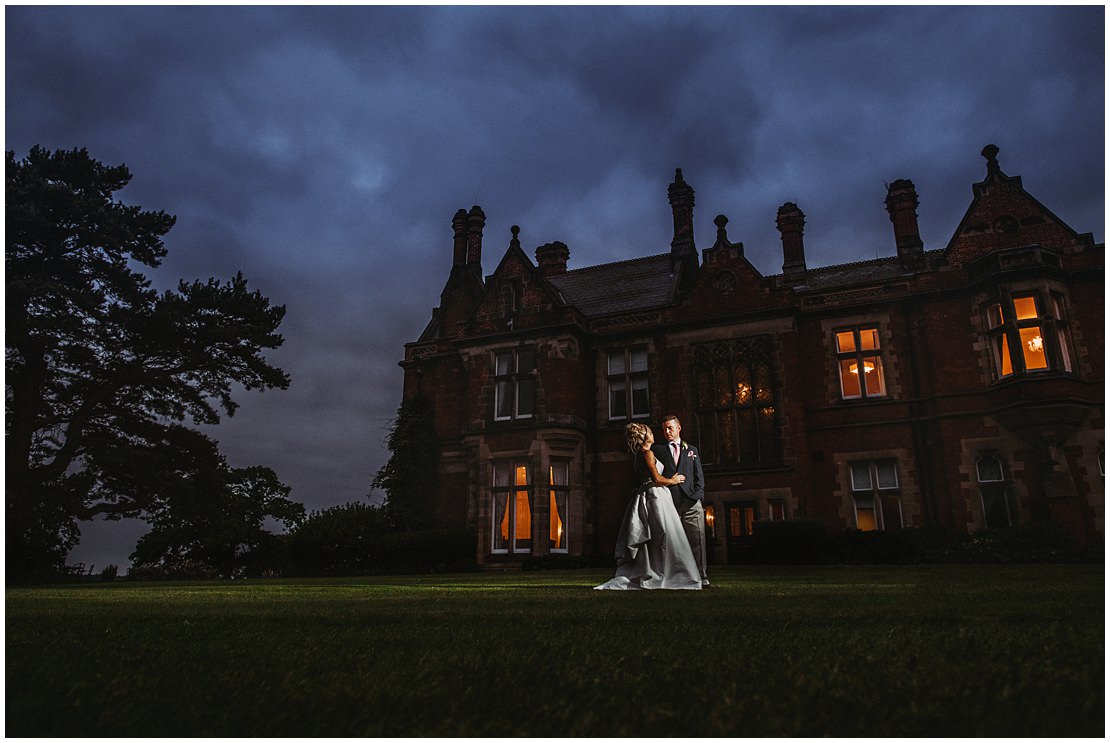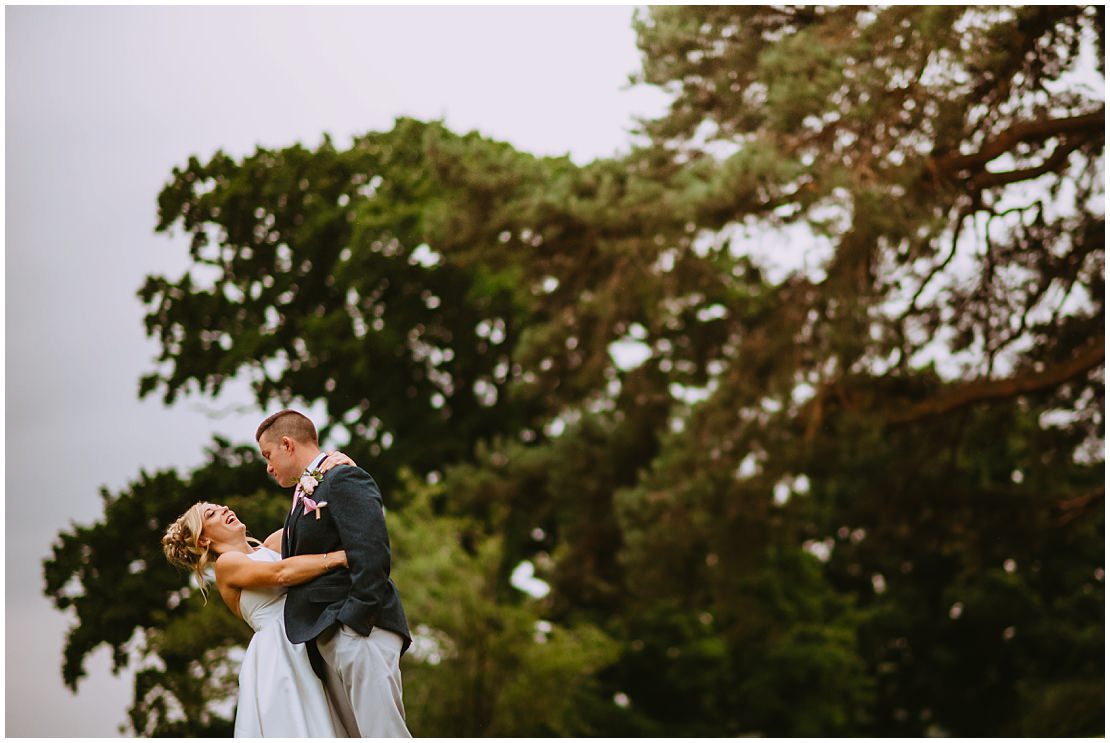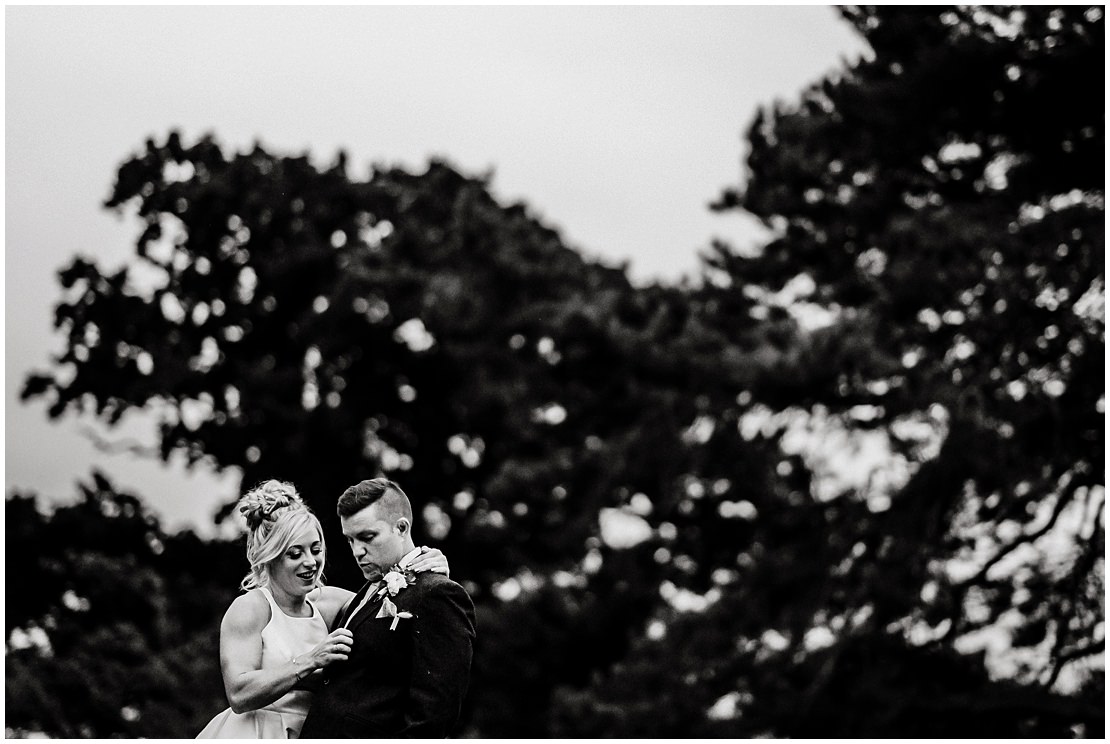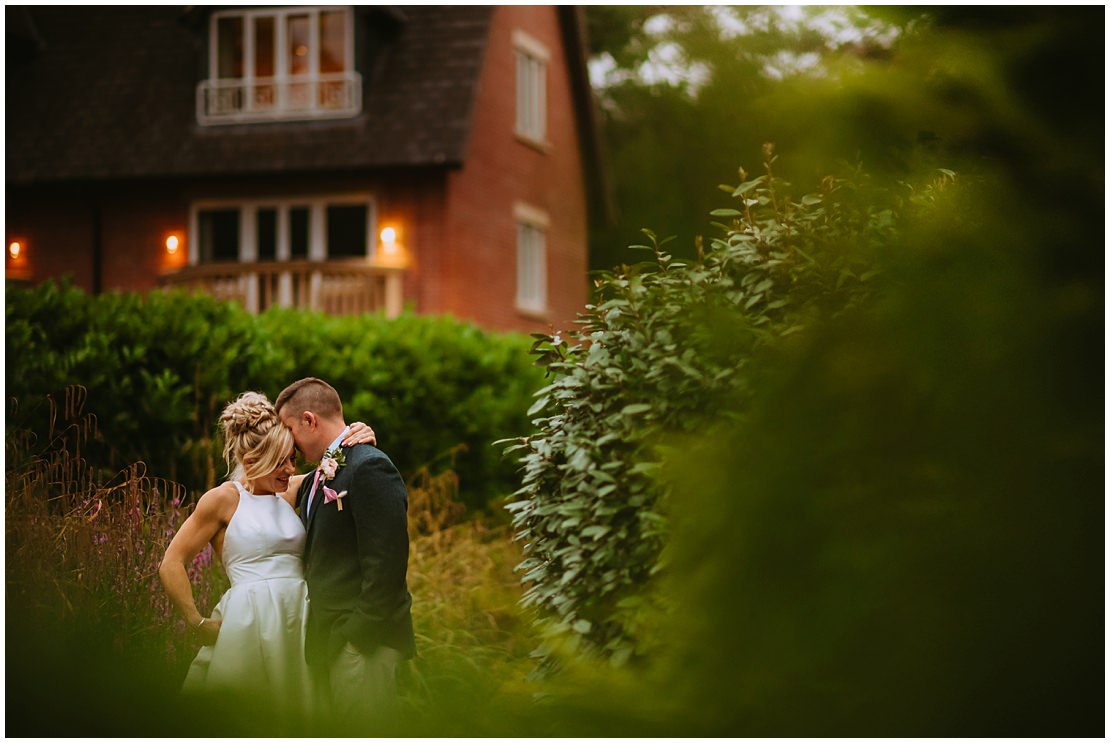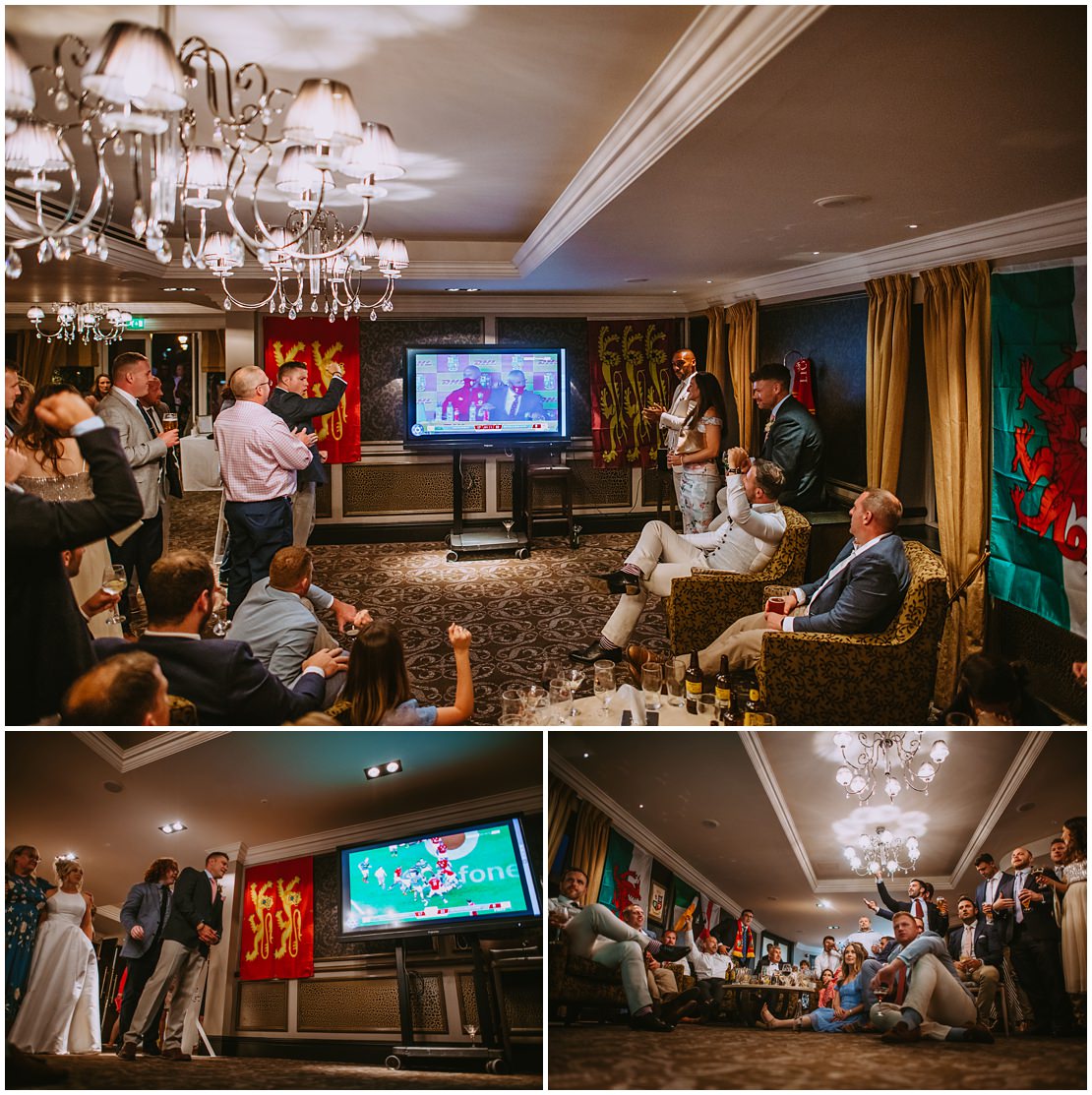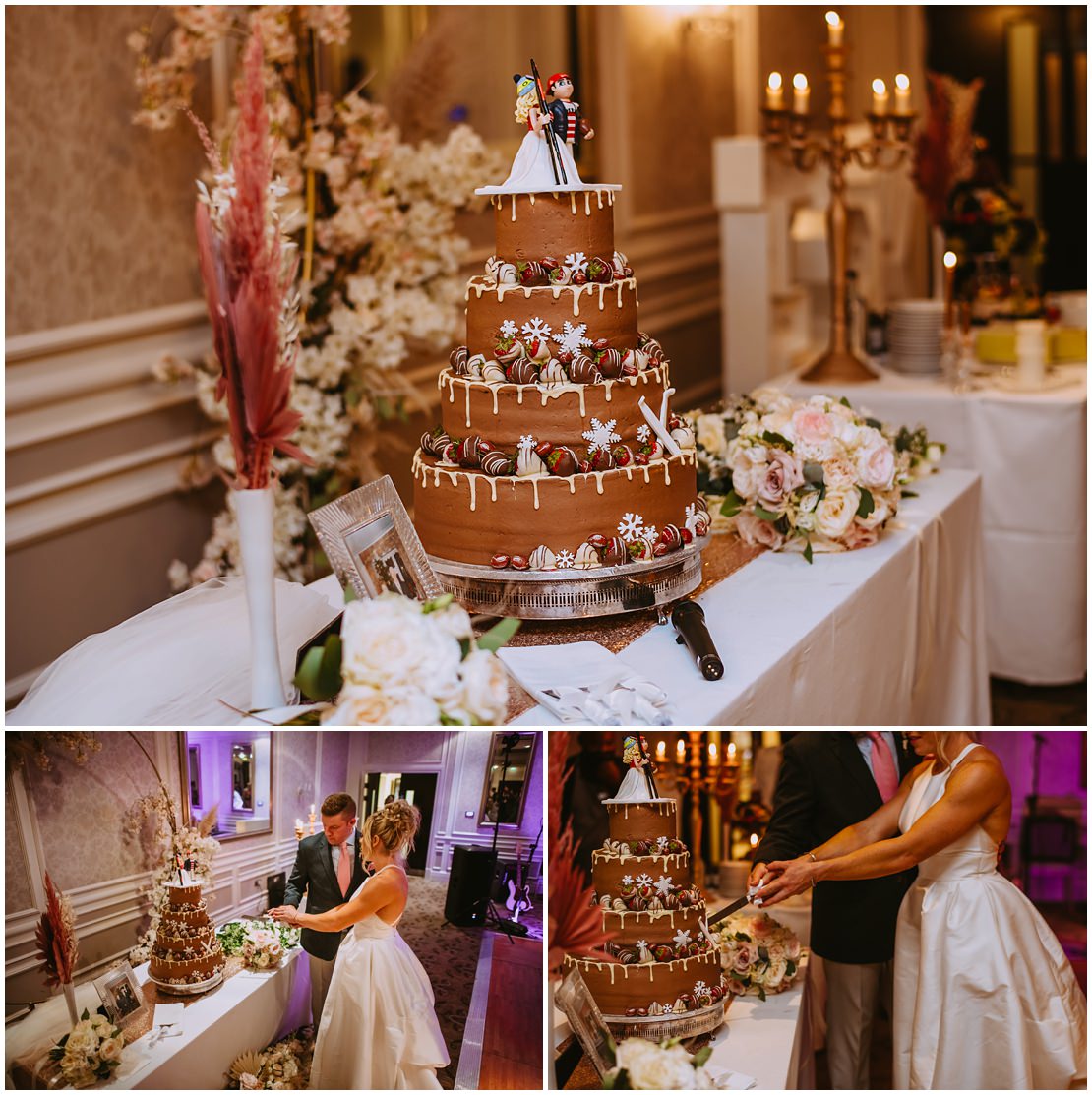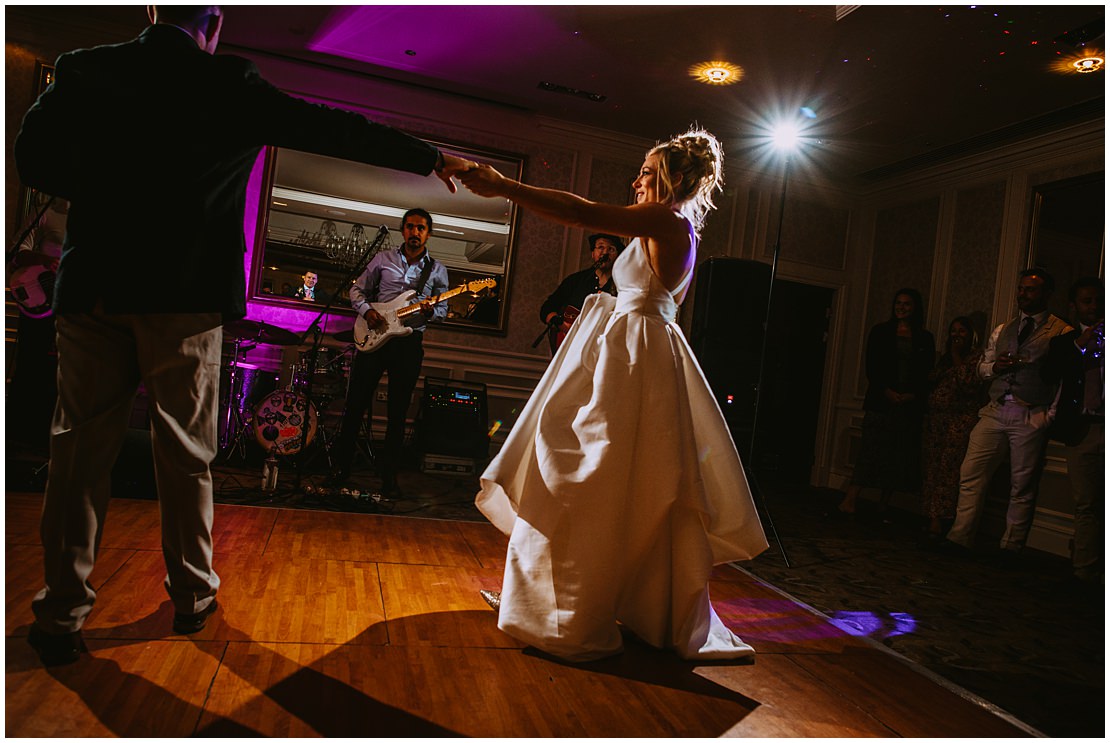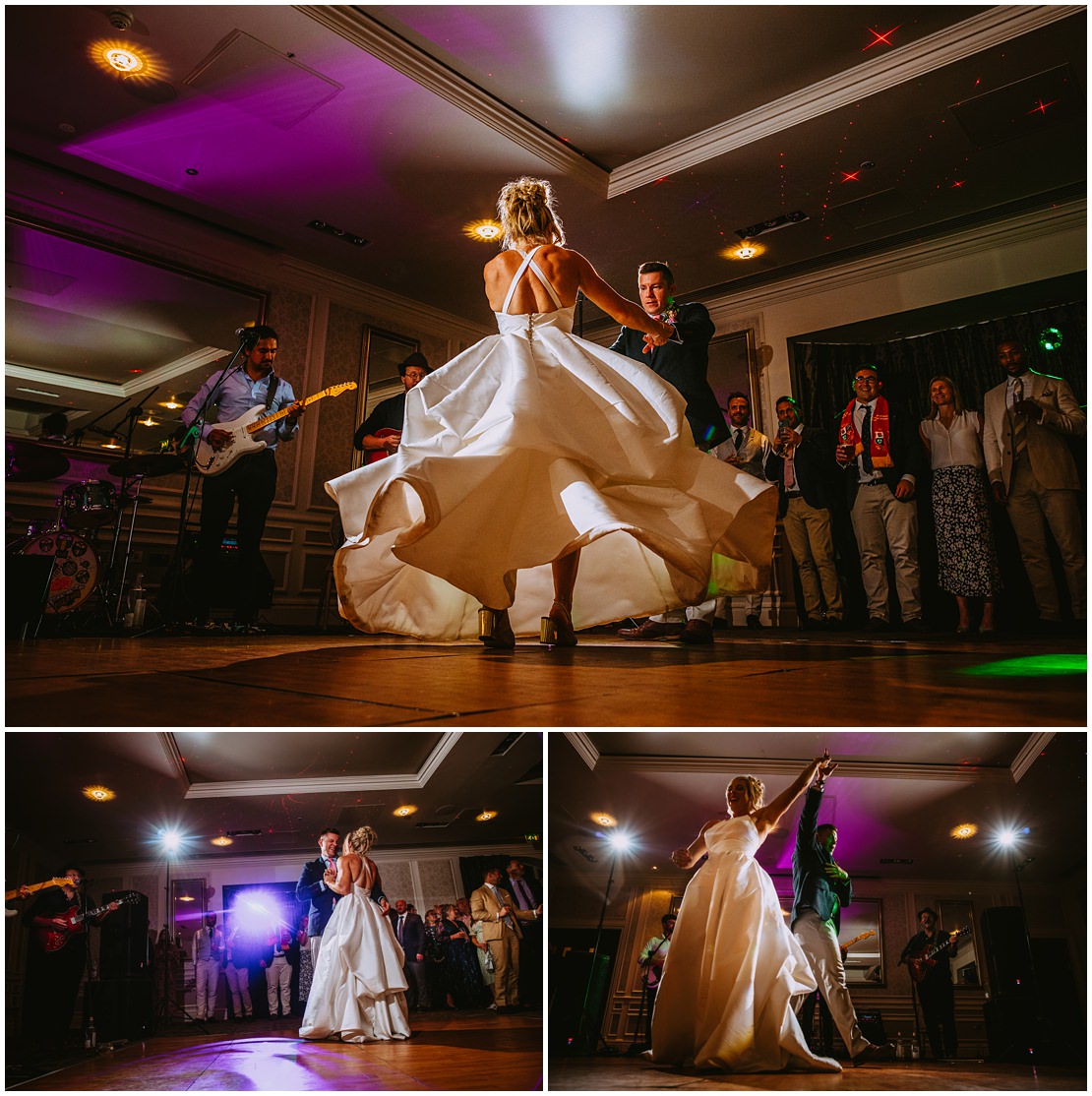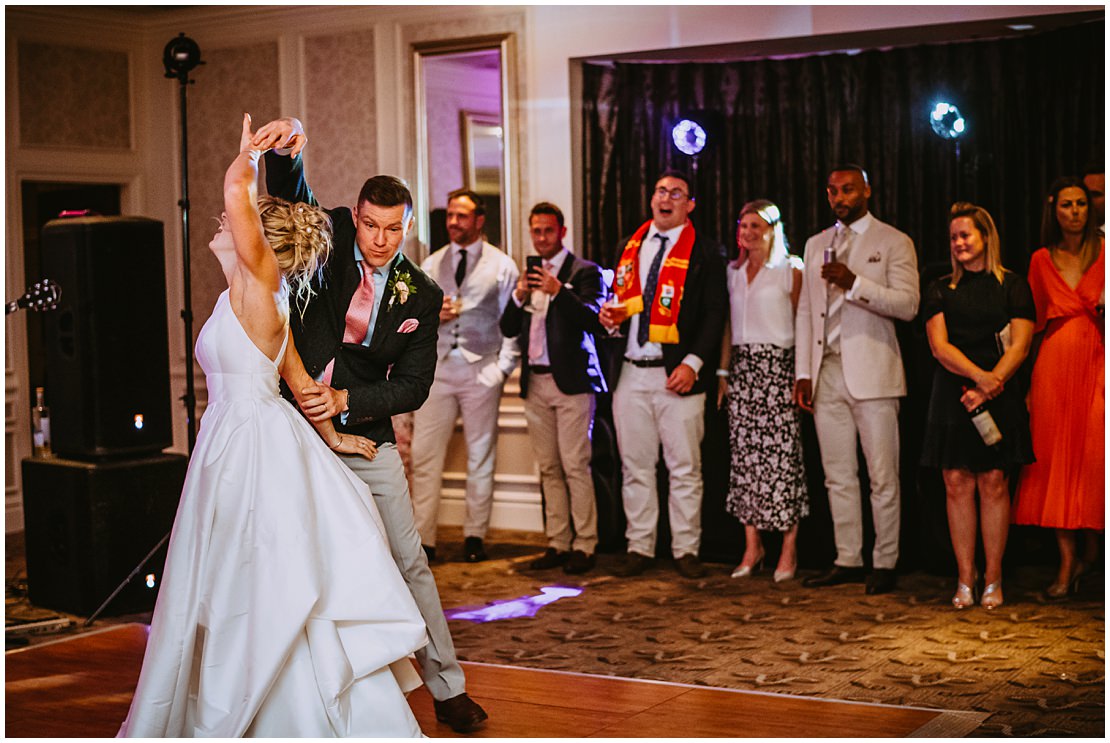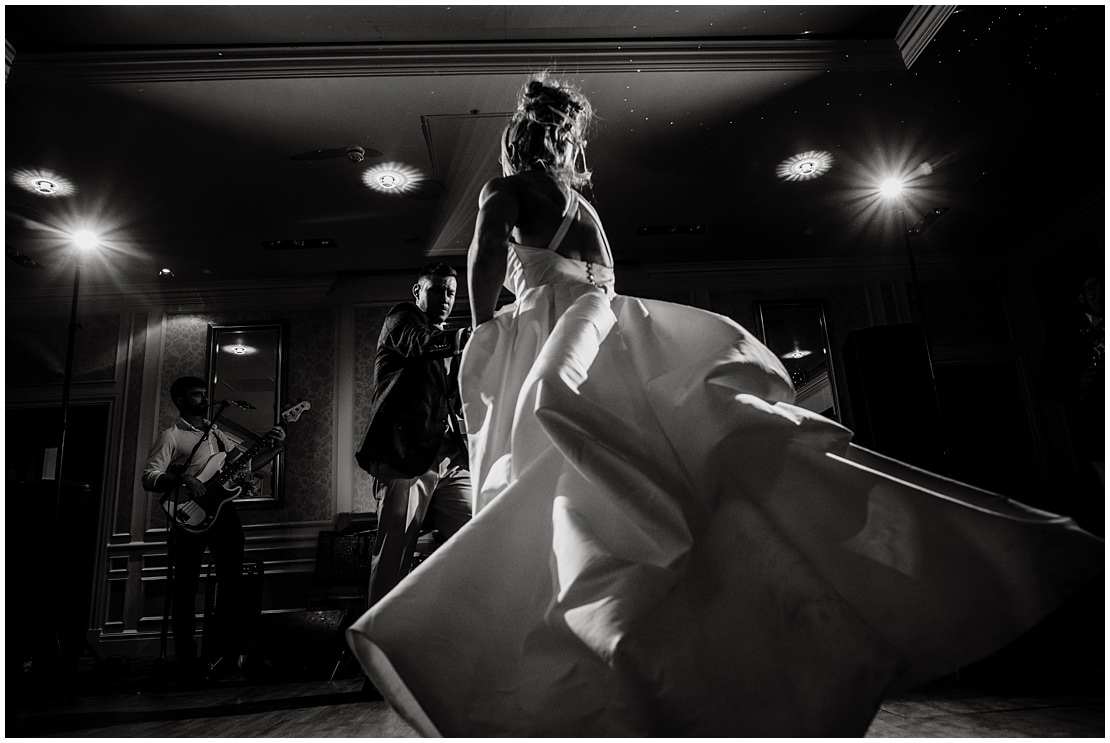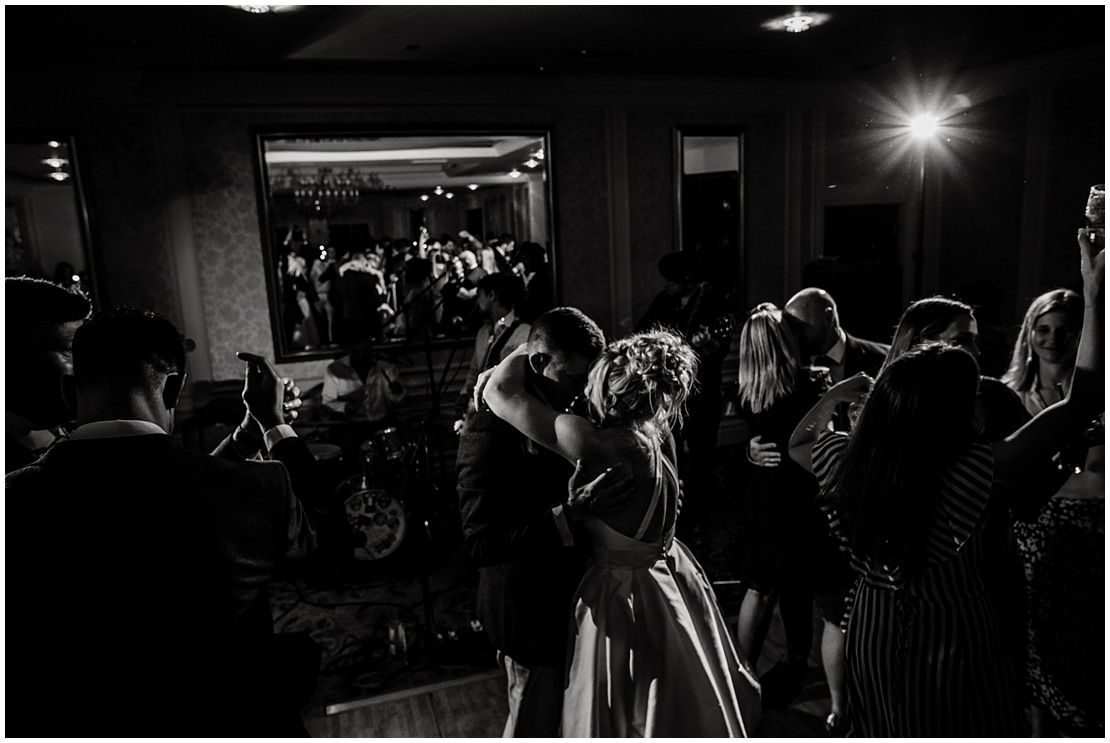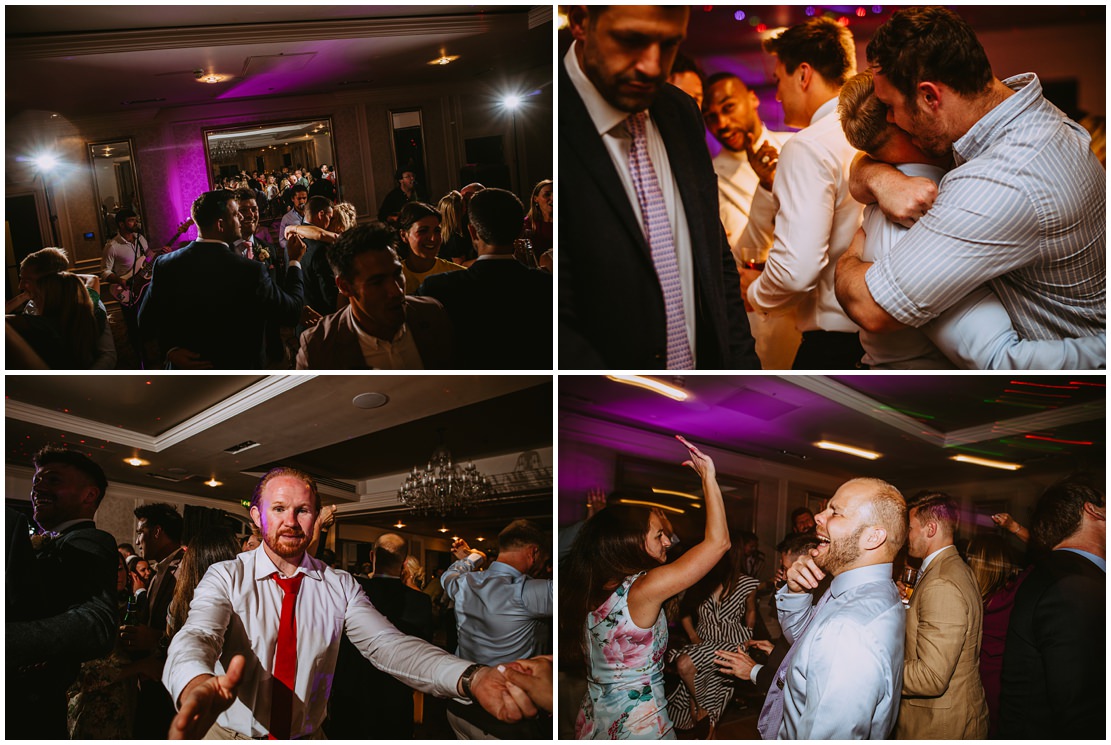 If you're looking for a relaxed, easygoing, and absolutely faff-free Wedding Photographer in Darlington for your wedding at Rockliffe Hall, or of course anywhere else across the UK and abroad, drop us a message, we'd love to hear from you.
Wedding Suppliers - Please respect our copyright; If you'd like some free images from this amazing luxury wedding, drop us a message and we'll gladly help out.
Rockliffe Hall Wedding Photographer | Rockliffe Hall Wedding Photography | Rockliffe Hall Wedding Photographers | Darlington Wedding Photography | Darlington Photography | Darlington Wedding Photographers
All images are under copyright © Richards & Co Photography