Evie + James
Durham Castle Wedding Photography | Durham Castle Wedding Photographer | North East
A Durham Castle Wedding.
Evie and James were originally planning an autumn wedding but changed their plans to July due to illness - their wedding reception was the epic Durham Castle and their day was one of the hottest days of the summer.
Evie and her girls started getting ready at The Marriott Hotel in Durham, with make-up by Kati Jupp - they then transferred to the castle to finish off getting dressed and for Evie to slip into her amazing, Essense of Australia – Beautiful Designs wedding dress!
The crazy hot weather did have it's upside, it meant Evie & James could have their ceremony outside, in the amazing Fellow's Garden and what a backdrop, shrouded in history it makes!
Crazy Hot Durham Castle Wedding
Evie & James had drinks and canapés in the gorgeous grounds of the castle then we spent some time with them around Durham for their portrait photographs. Evie felt the heat in her heavy satin princess dress but made a stunning bride and she was determined to get the shots she wanted as a beautiful reminder of her day.
The reception was in the Grand Hall, with the flowers provided by http://www.poplartreeflorist.co.uk/ and the staff had to put fans on the wedding cake to stop it melting! We made full use of the immense black staircase and hallways in the castle as they such a beautiful backdrop for photography.
Thanks for the memories of an epic wedding day and we wish you both all the best for your future.
Andrea & Craig xx
A few words from Evie & James about their Durham Castle Wedding!
How long have you been together / any stories about how you met?
We are coming up to six years together at the end of this month. We originally met as James was two doors down from me in halls when we started at Durham. We became very good friends very quickly and a bunch of us moved in together the next year. Something that's pretty funny is that Durham has a "college families" scheme and students take it seriously, proposing to one another to be "college married" and getting college kids when the next years Freshers arrive – it's considered bad form to have relationships with anyone in your college family, including your college spouse. So, as a friend, James college-proposed to me and we had already been college-married before we even got together!
On Halloween of our second year I got a bit tipsy and, with the two of us alone in the kitchen, admitted that I had fallen in love with him. Luckily, he felt the same way, and we had to break the news to our college children that college mum and dad were an item. How awkward.
Any stories or tales from the proposal?
James proposed to me at Tynemouth Priory. Tynemouth was the place we had our first holiday – James took me there for a couple of nights for my birthday when we were students. It became our favourite place in the world, and every time we go back to the North East we make sure we visit.
The priory in particular is very beautiful and I have spent many happy days there. It was a perfect romantic proposal with James on one knee and me pretending that I hadn't noticed how nervous he had been all weekend. Something that is funny is that I had been so sure that he was going to propose that weekend (thanks targeted Facebook ads of wedding dresses!), I had told my family.
We had a perfect romantic moment on the beach the night before – and he didn't! I felt so embarrassed. How was I going to go back and tell my excited, expectant mum that I had got it all wrong? It turns out that James had the date engraved on the inside of the ring so was obligated to wait until the next day.
Reasons for choosing your venue / wedding reception?
We chose our venue because it was where we met and holds a lot of wonderful memories for us as students. It was also first choice for my parents because they loved the castle so much when they had visited – who wouldn't? It's a castle! I joke that I only went to Durham because it was as close to Hogwarts as I could get, but even so it never fails to take my breath away when I walk into that courtyard.
Colour scheme/theme/style?
We kept it simple. The castle is so beautiful that it doesn't need much dressing up – marrying the historic site with simple green foliage and cream/white flowers, with accents of gold here helped to make the most of the venue. Nature is very important to us and our relationship, so having the ceremony outside and then bringing that nature in with plenty of greenery like our foliage runners felt right to us. Originally the wedding was going to be in September, so those autumn colours of dark green and my big heavy dress started to worry me that it was too wintery. But looking back I wouldn't have it any other way – we both love history and we both love nature, so it really was perfect.
Any special thoughts/memories from the day?
So many. I often joke that on the one hand it was the shortest day ever because it all went by so fast, and on the other it was the longest day ever because we remember each and every perfect detail. I think we both had the attitude that the ceremony was something to "get through" before the big fun party, but out in Fellows Garden we both felt so moved and happy. There was something so peaceful and touching about having everyone we loved there, listening to the readings that mean so much to us. There was also a lovely moment where my mum was able to stand out of her wheelchair to take photos with us – she is very ill and so much of this wedding had her in mind. It's the people that make your wedding and it meant so much for everyone to be there.
Any advice for couples planning a wedding at Durham Castle?
Things will go wrong, but having an attitude of not worrying about it makes the day so much more enjoyable. The fact that a bird did his business on my dress, that there was a mix up in the prices to take photos in the Cathedral (£150?! You must be joking), that some of our foliage briefly caught fire in front of my firefighter uncle – I find all of it hilarious and just adds character to our day. Your wedding day is something to enjoy and treasure forever so don't sweat the small stuff.
Finally, what can you say about Craig & Andrea, your Durham Castle wedding photographers, on your day, and your pictures?
I don't know what we would have done without them. They really have a way with people; so many people told us how much they liked them and it was great to see so much banter. It made the smiles all the more natural. They were also so understanding and flexible when it came to balancing how we wanted the photos with the expectations of our family – I feel awkward standing and having my photo taken so I emphasised how much I preferred standard shots, but we knew a lot of people would want those big family pictures.
It was lovely to do those but then also escape for a while and take some private shots out in the city. The pictures have come out beautifully – just the other day someone was telling me that they are the most stunning wedding pictures they have ever seen! We will treasure them forever and I can't stop looking at them.
Here's a small selection of Evie and James's Durham Castle Wedding Photos.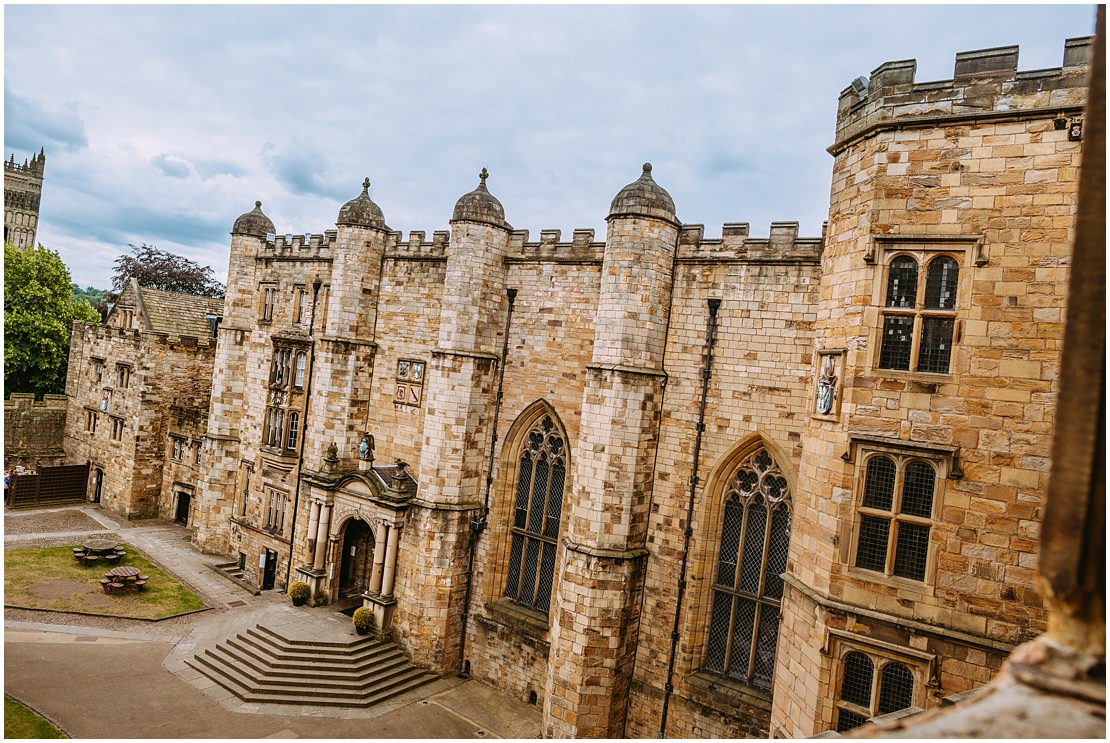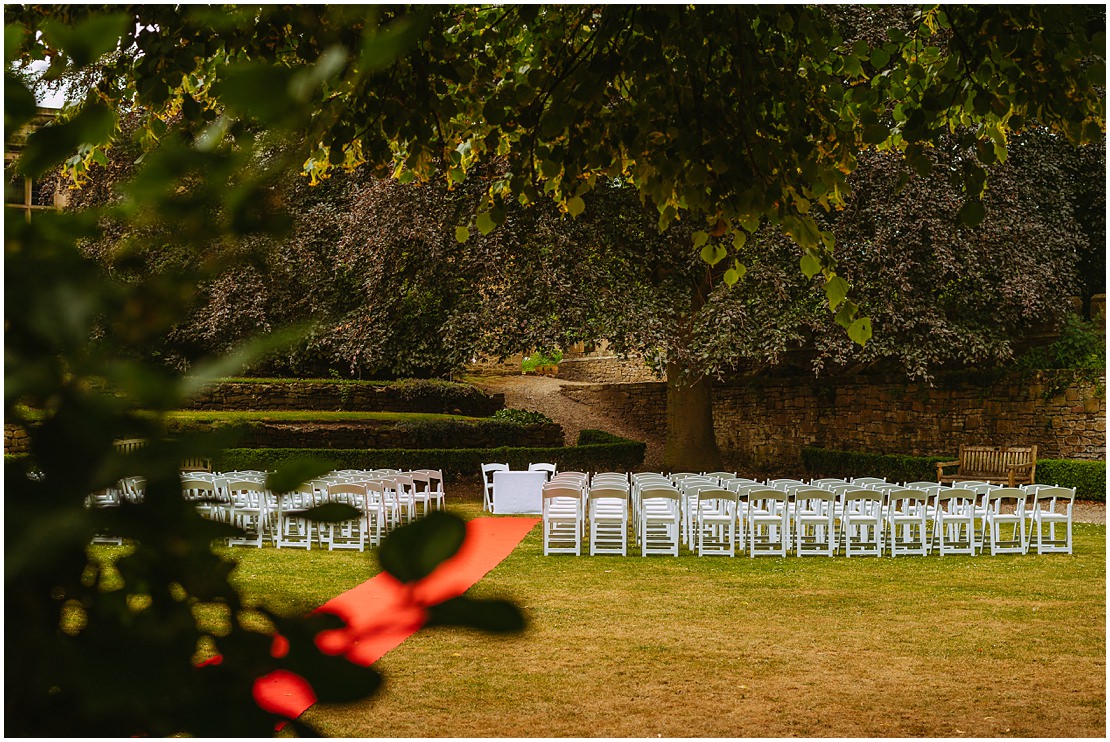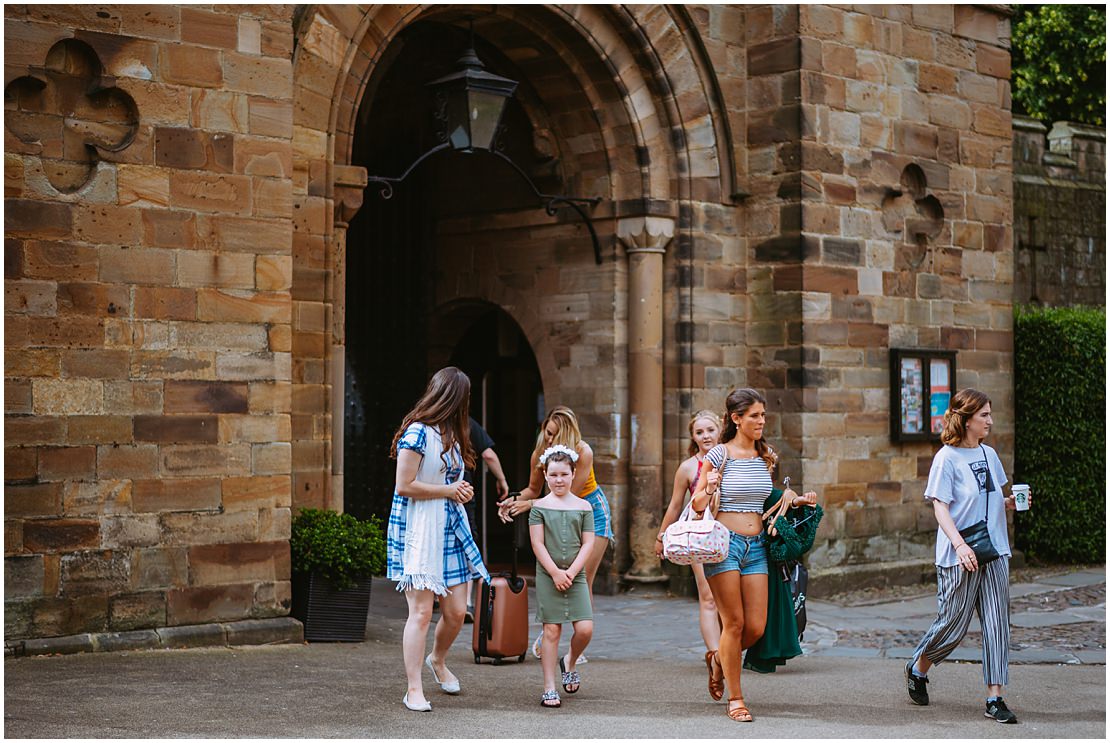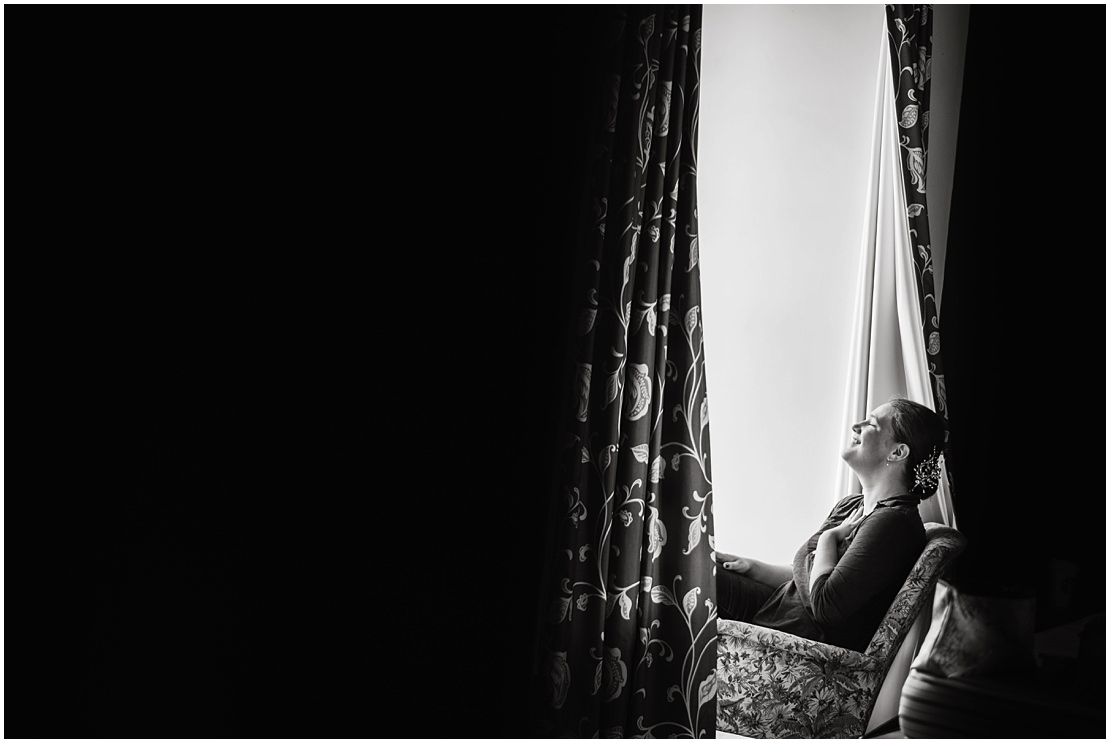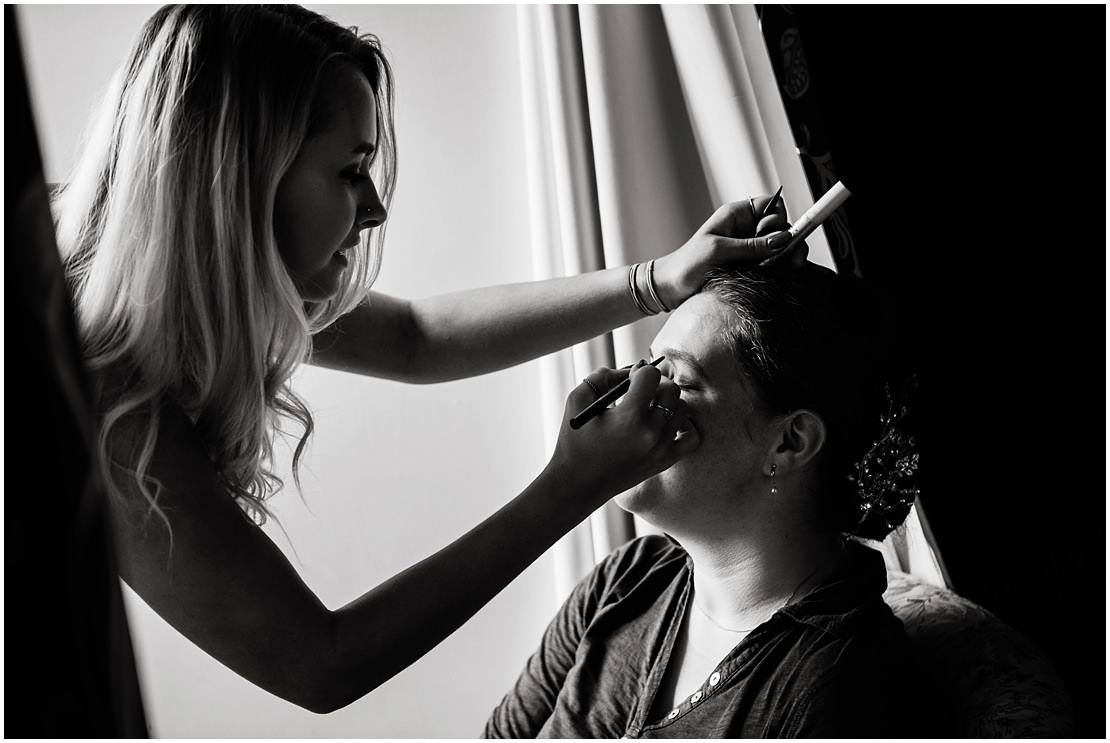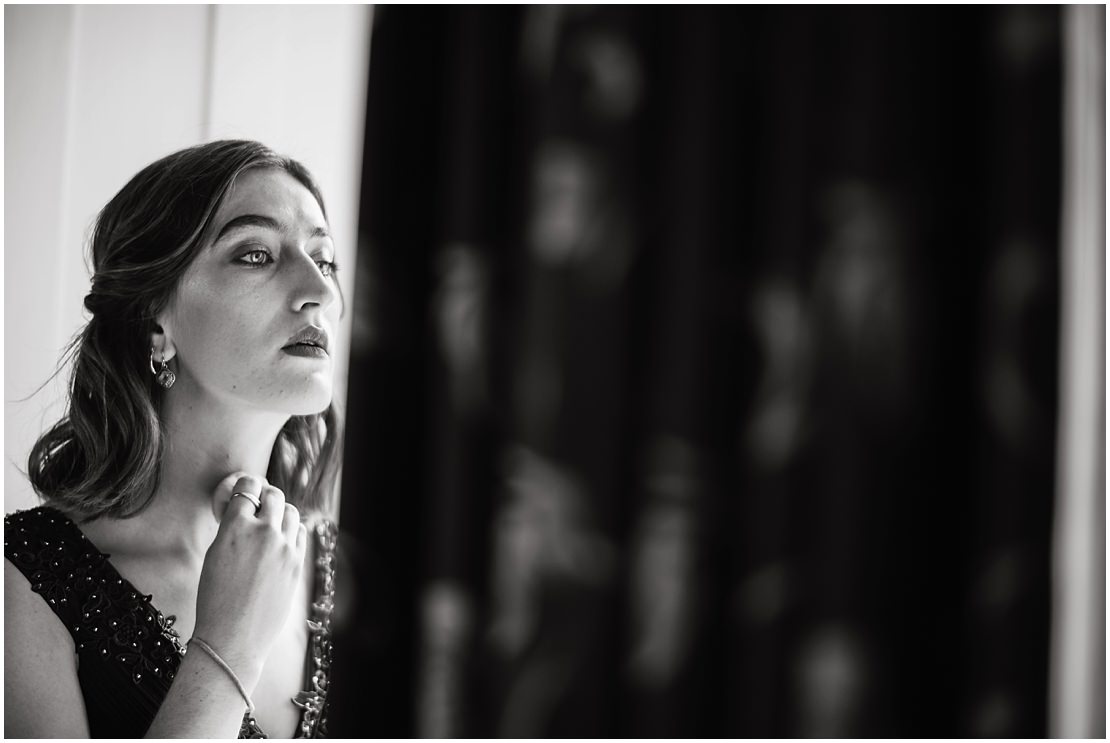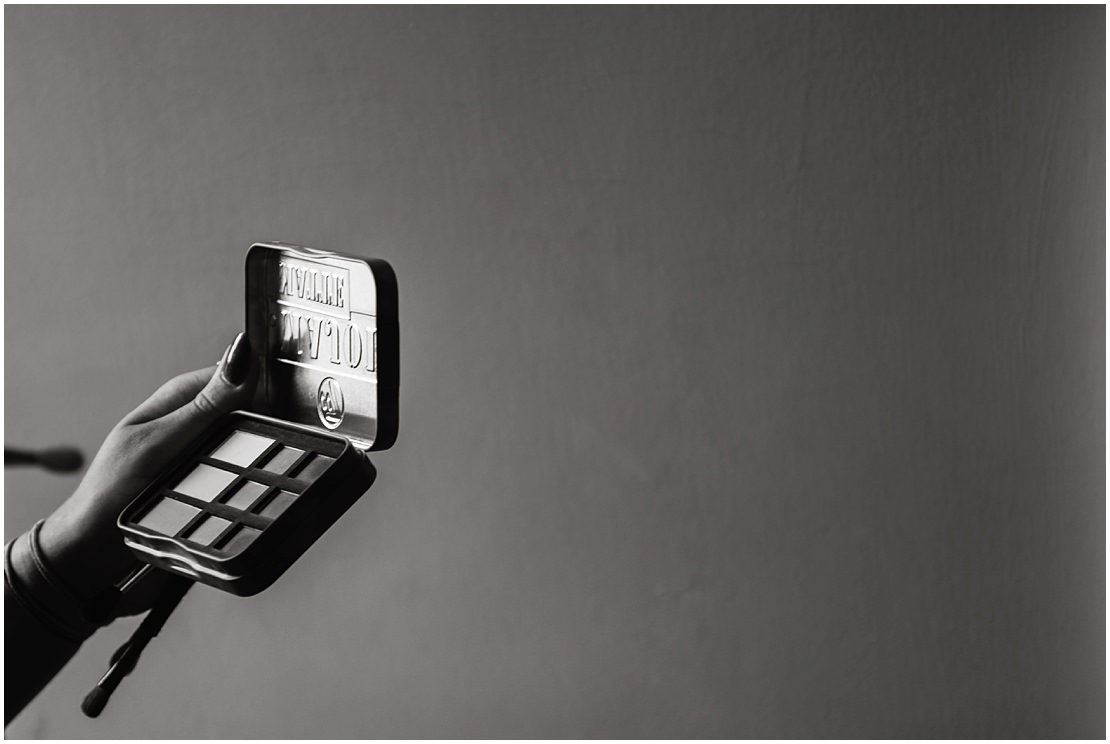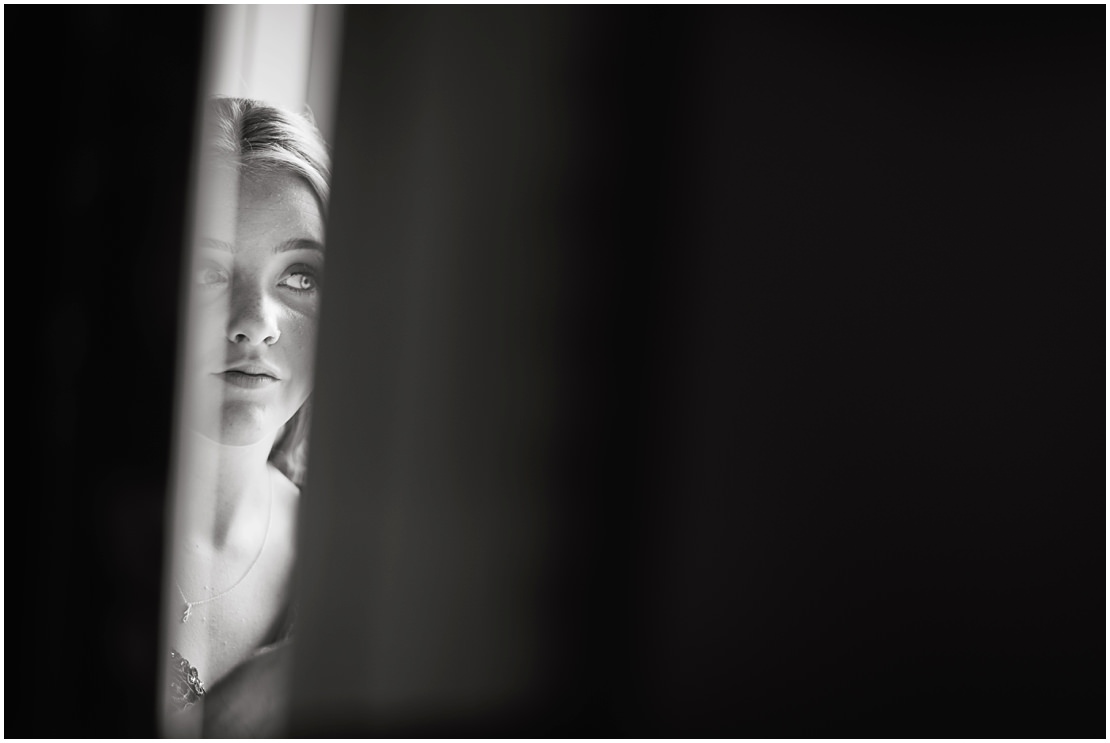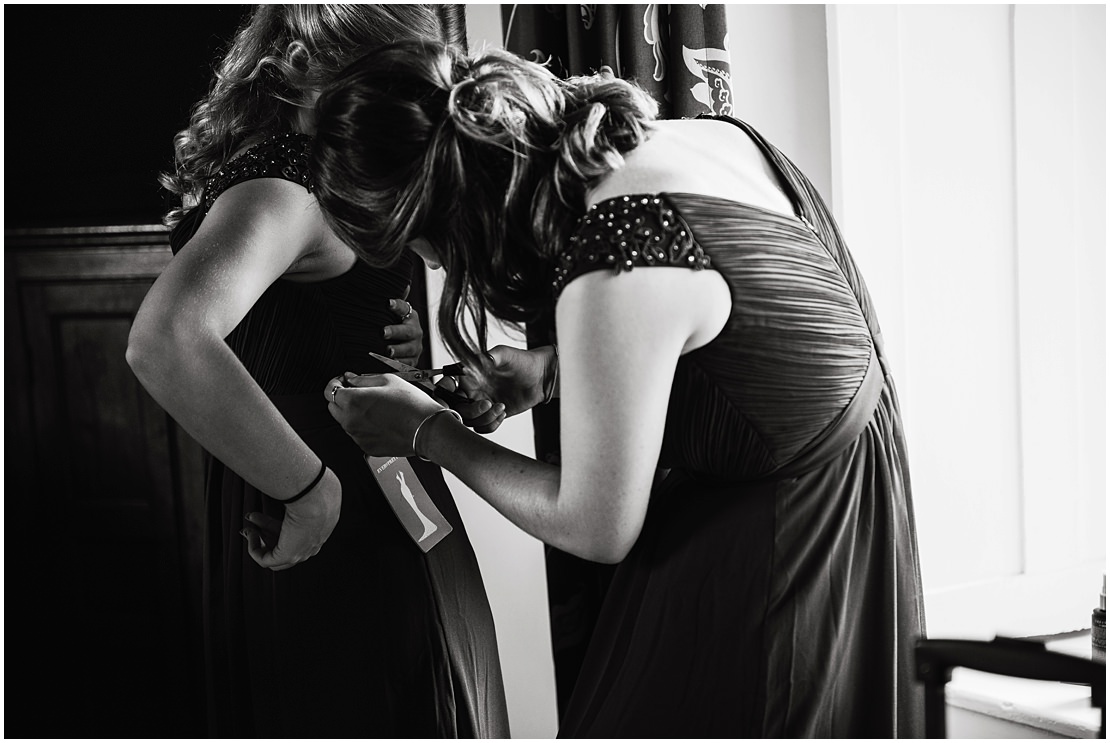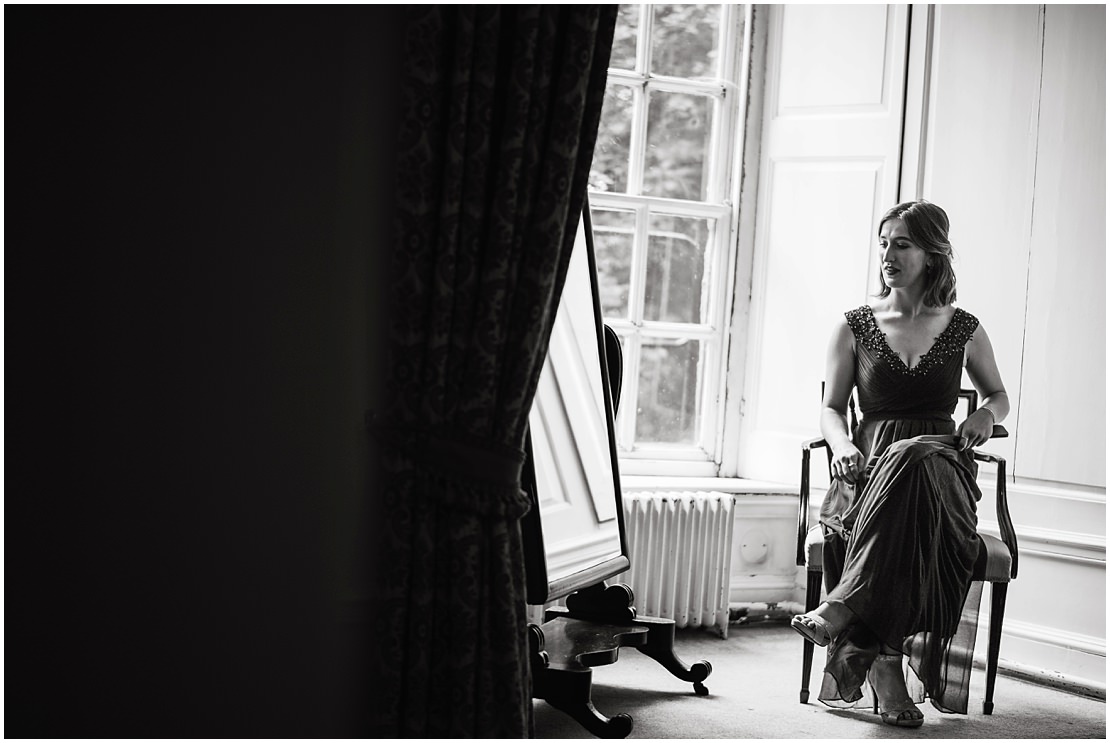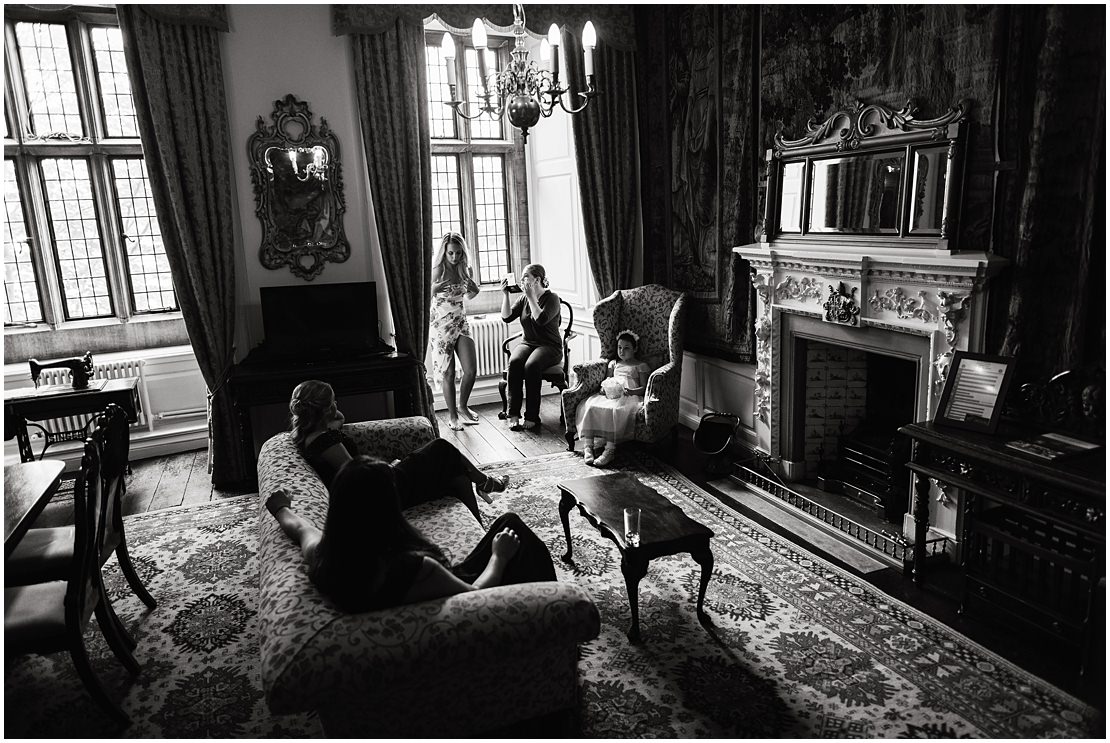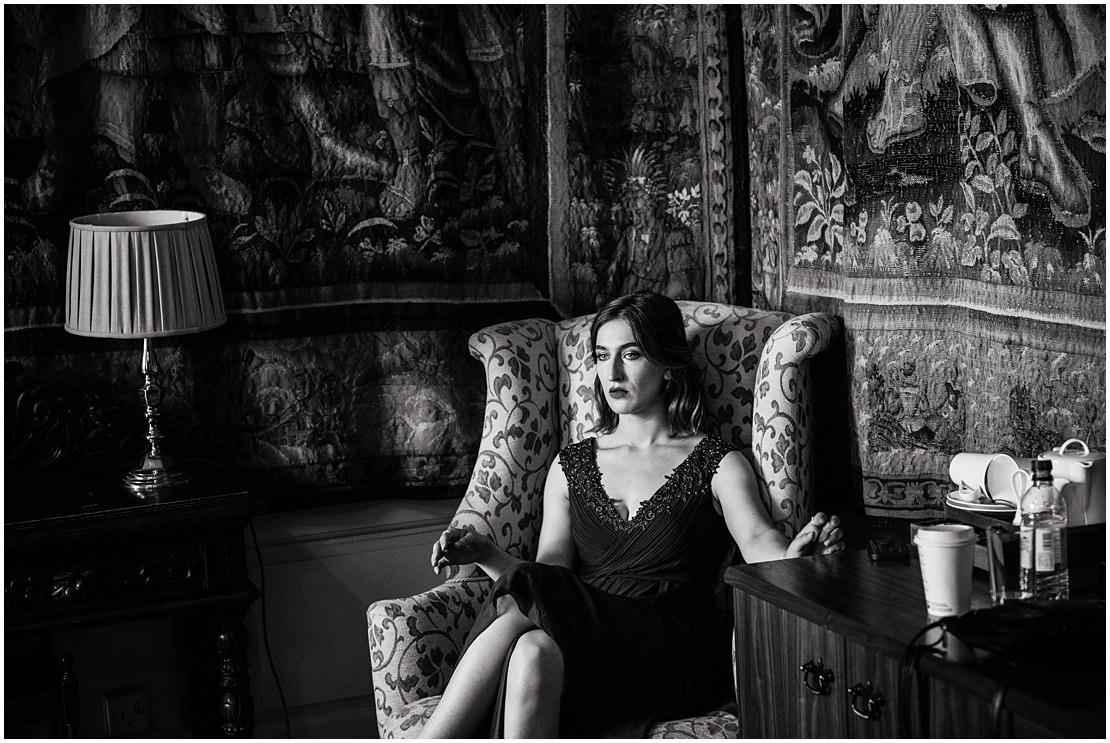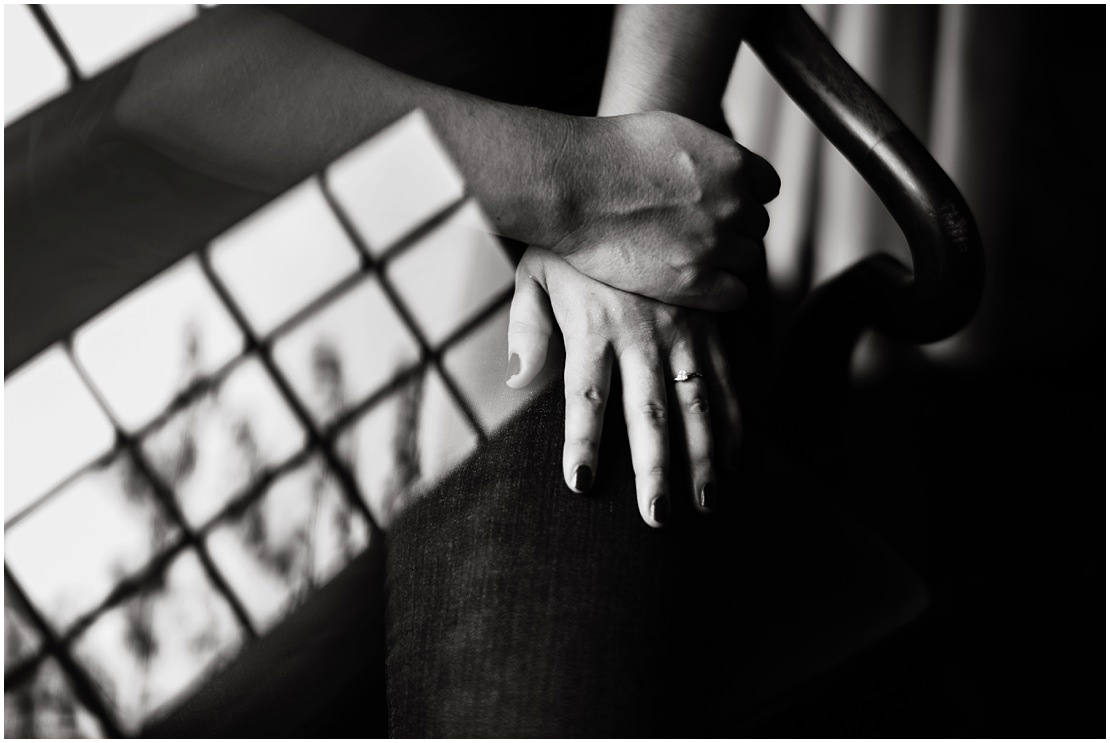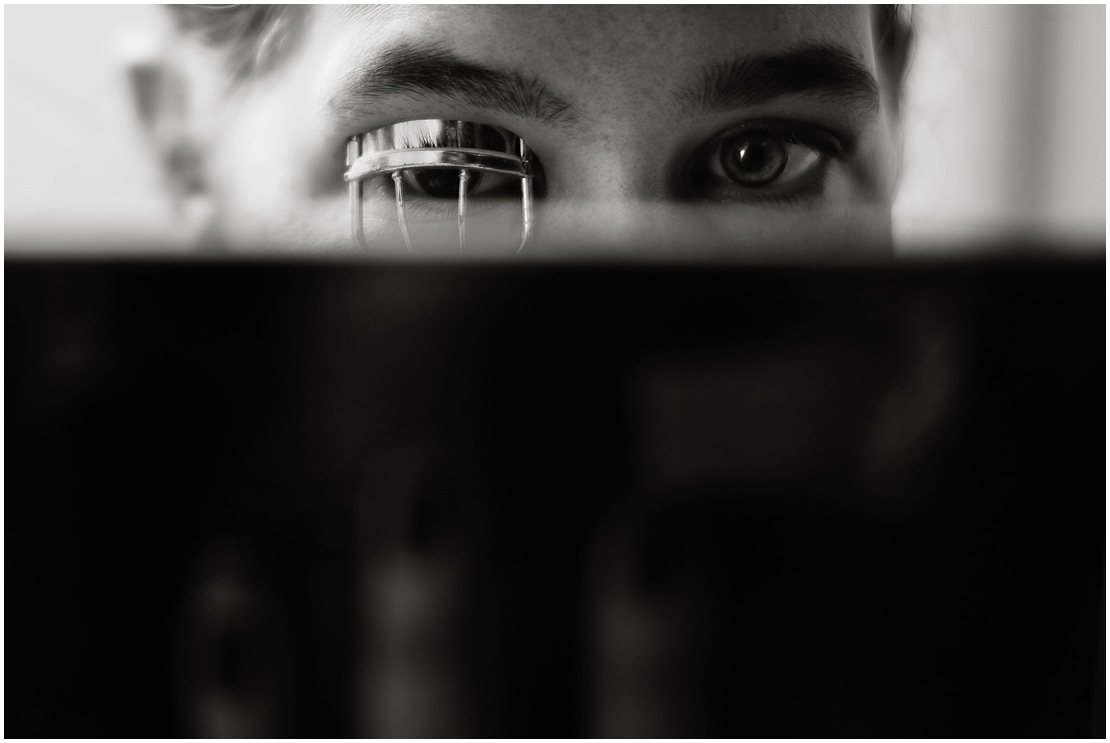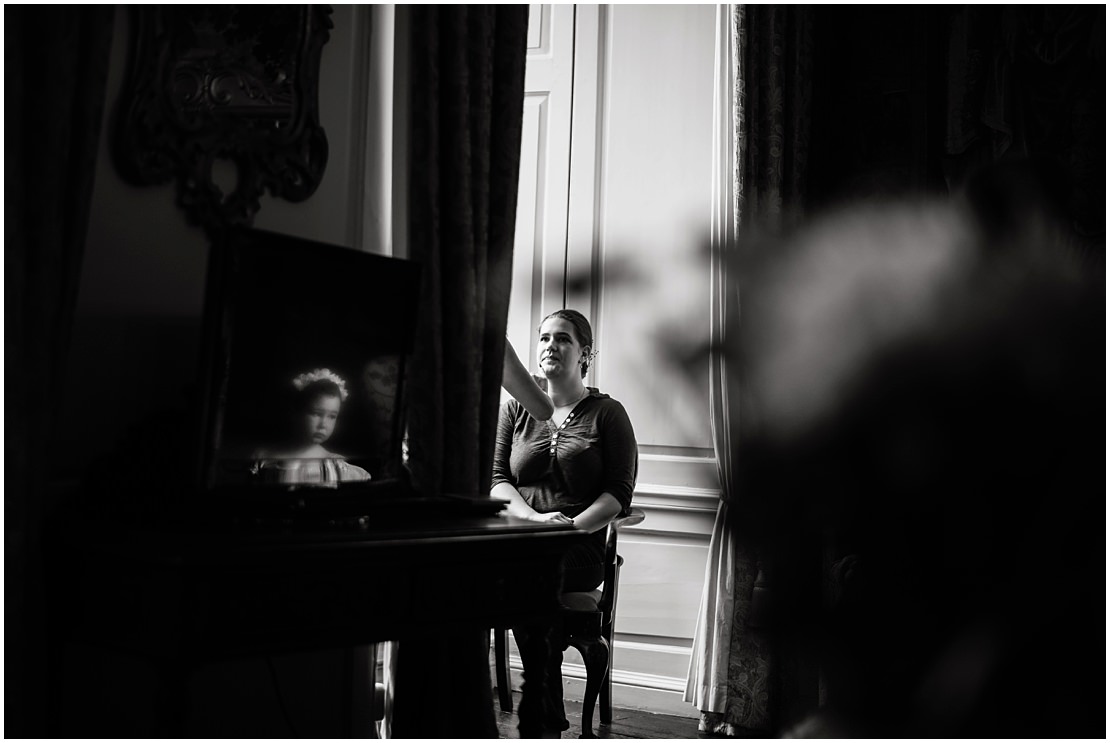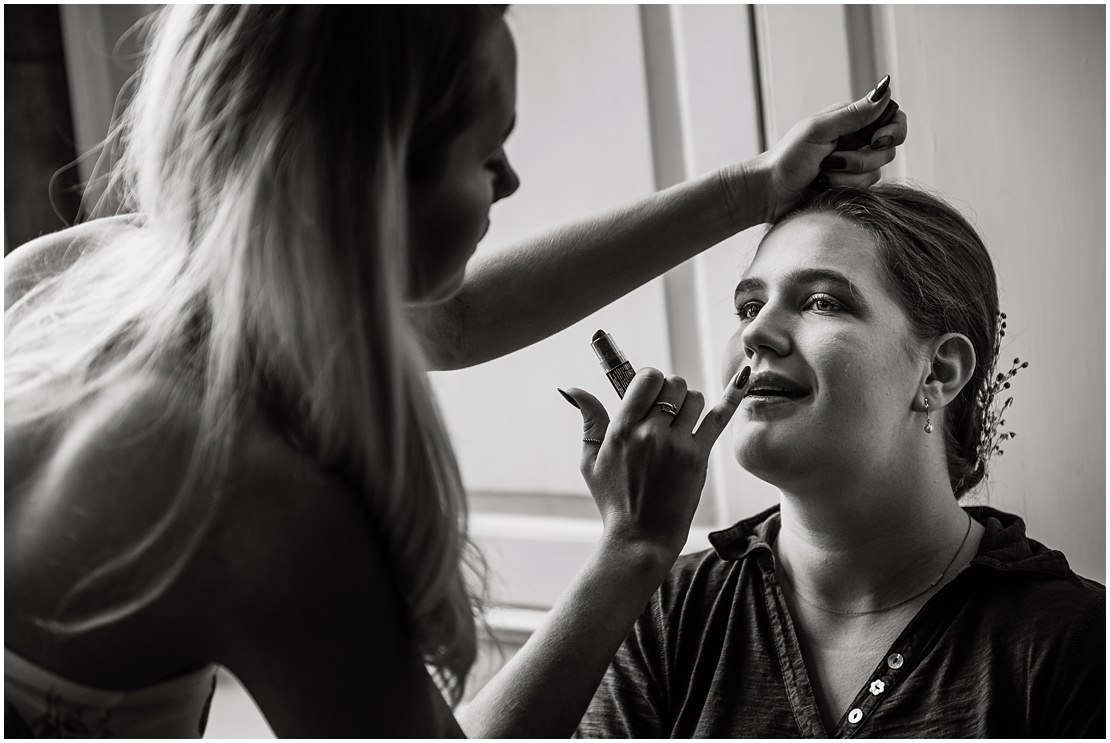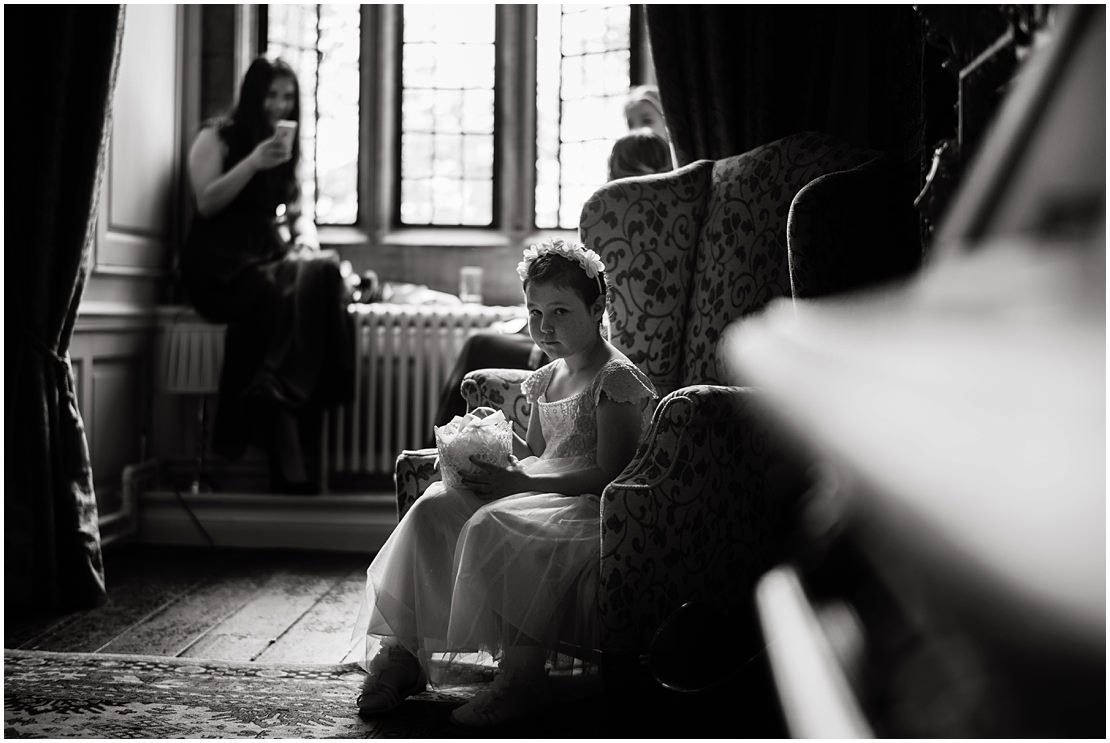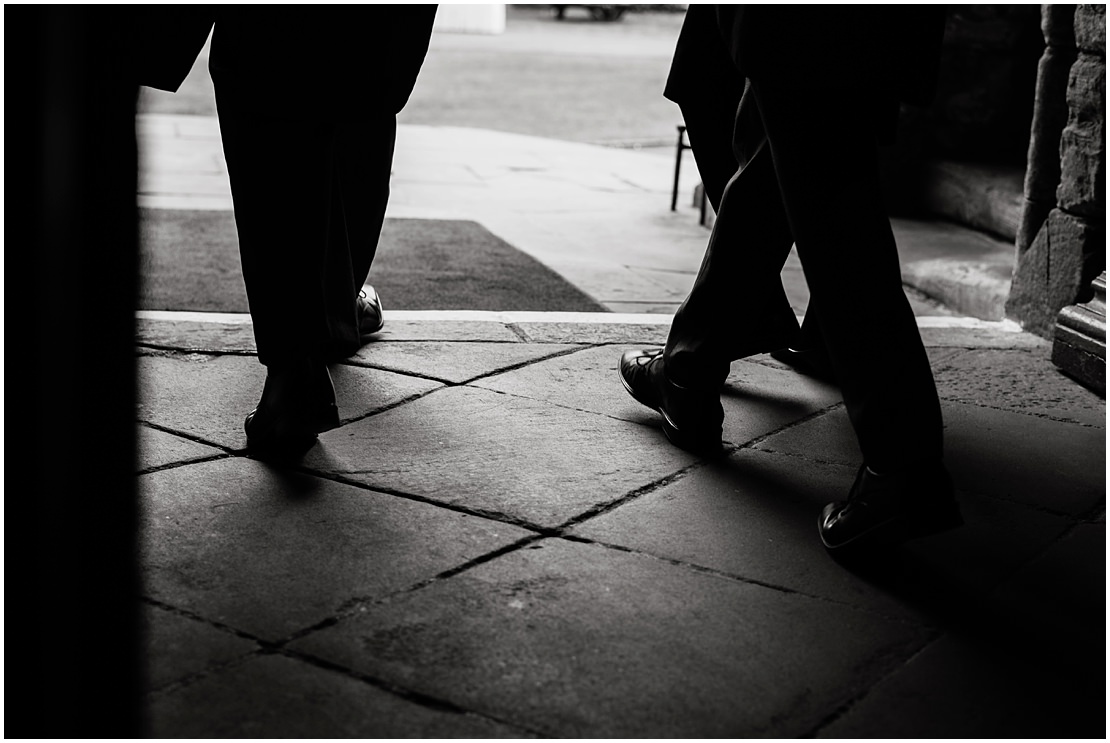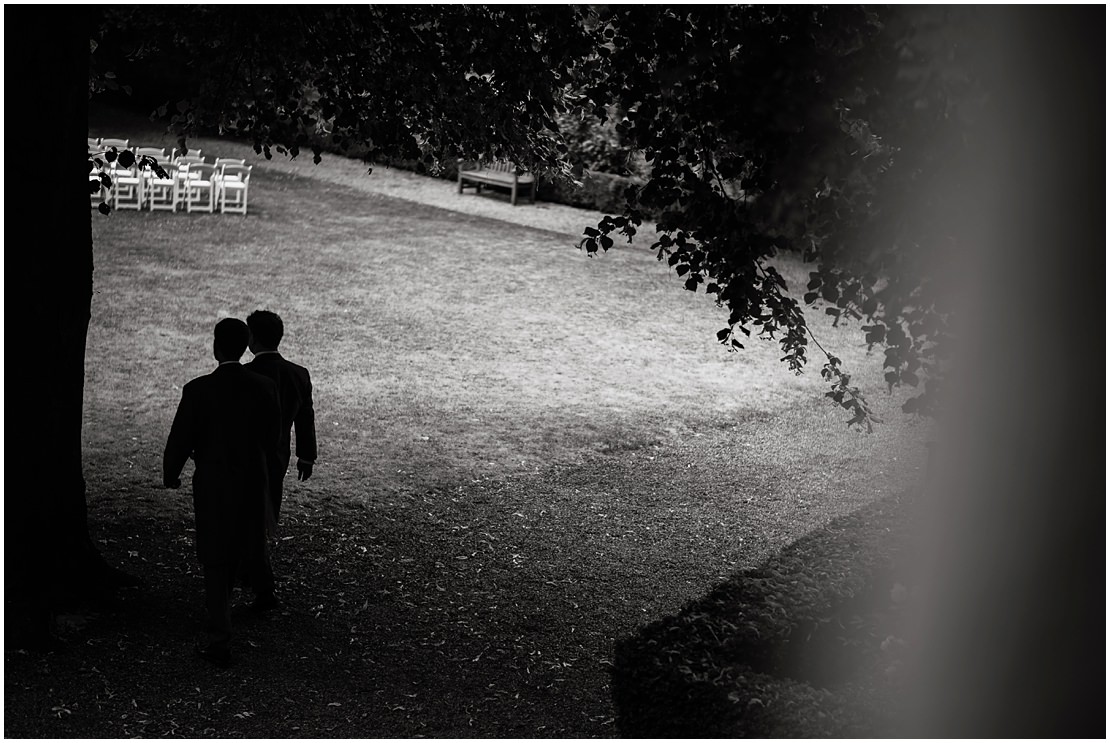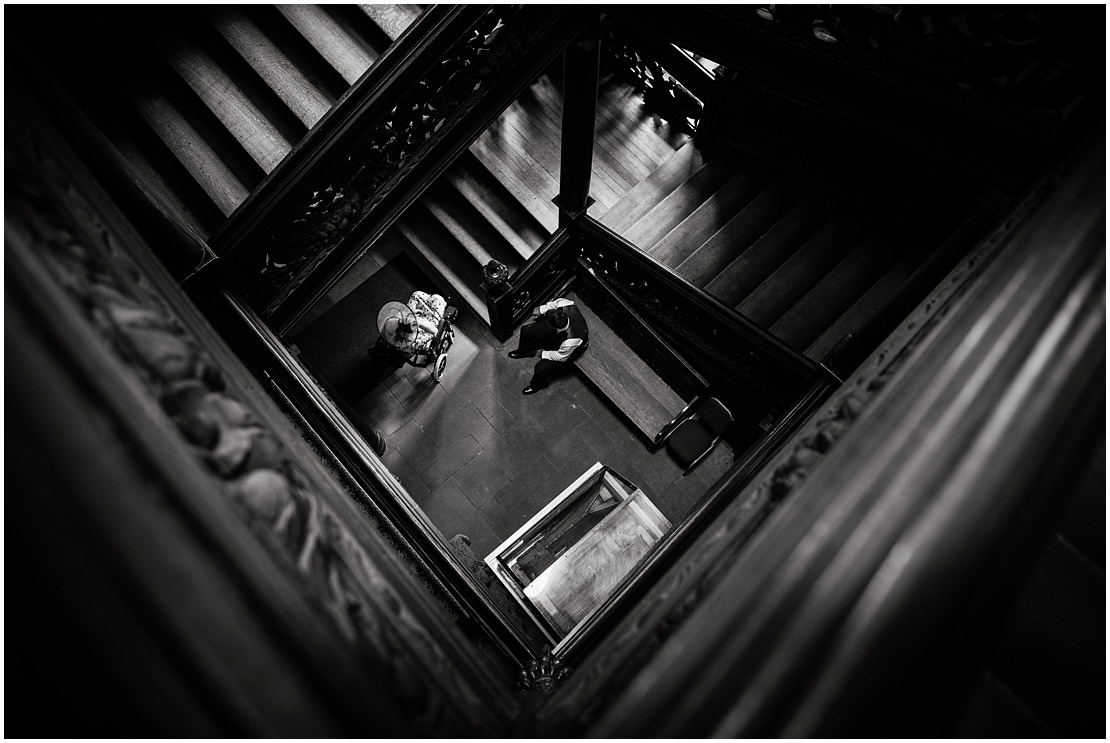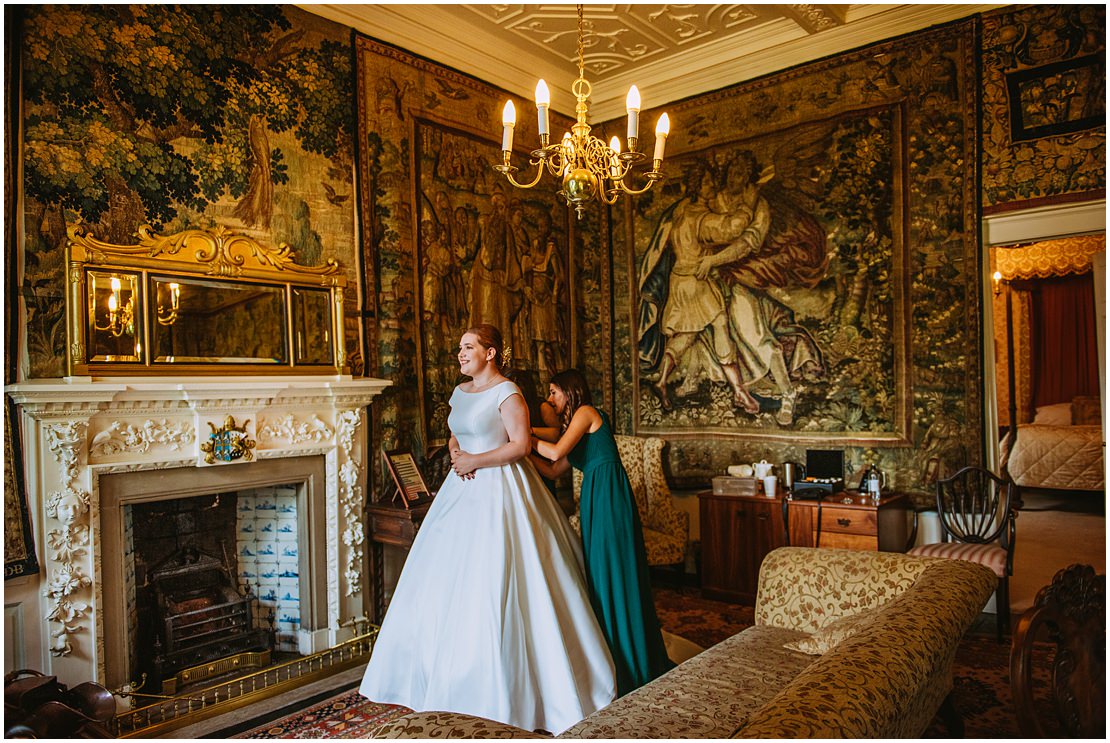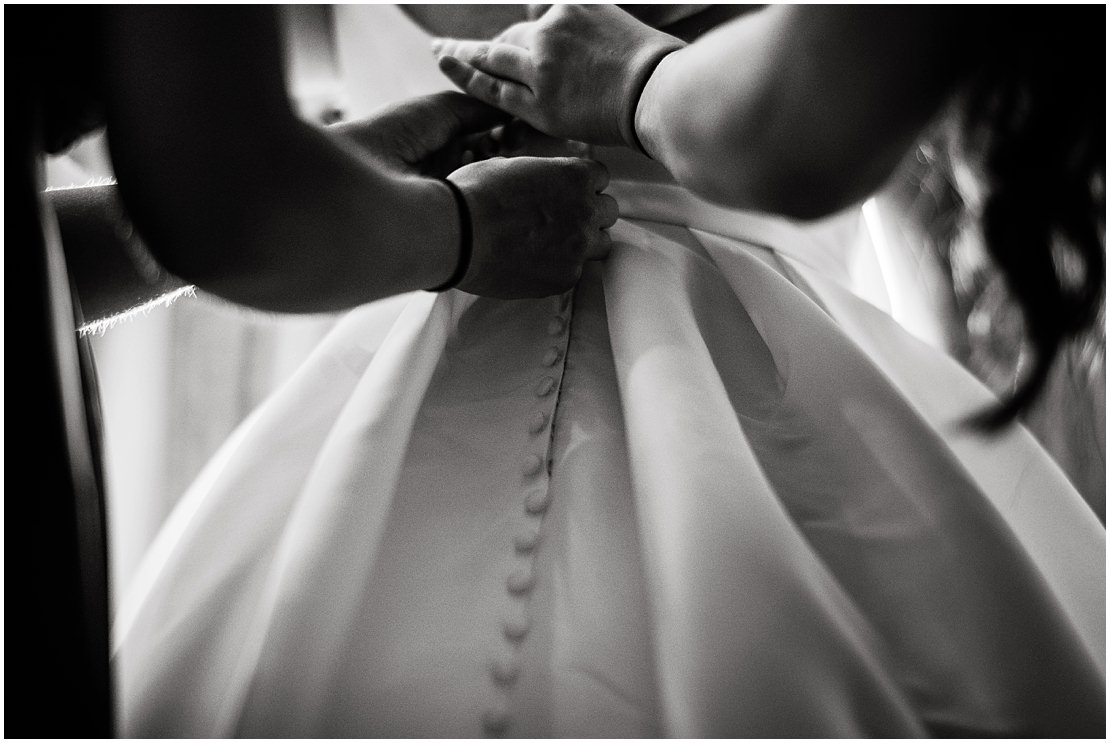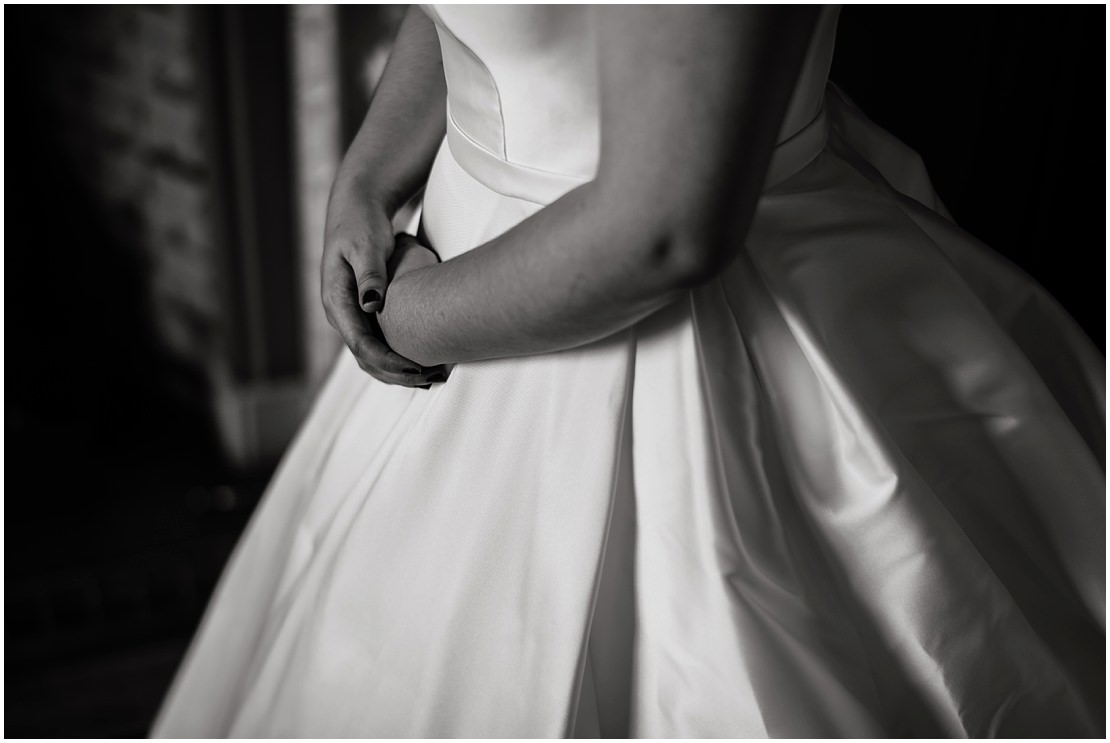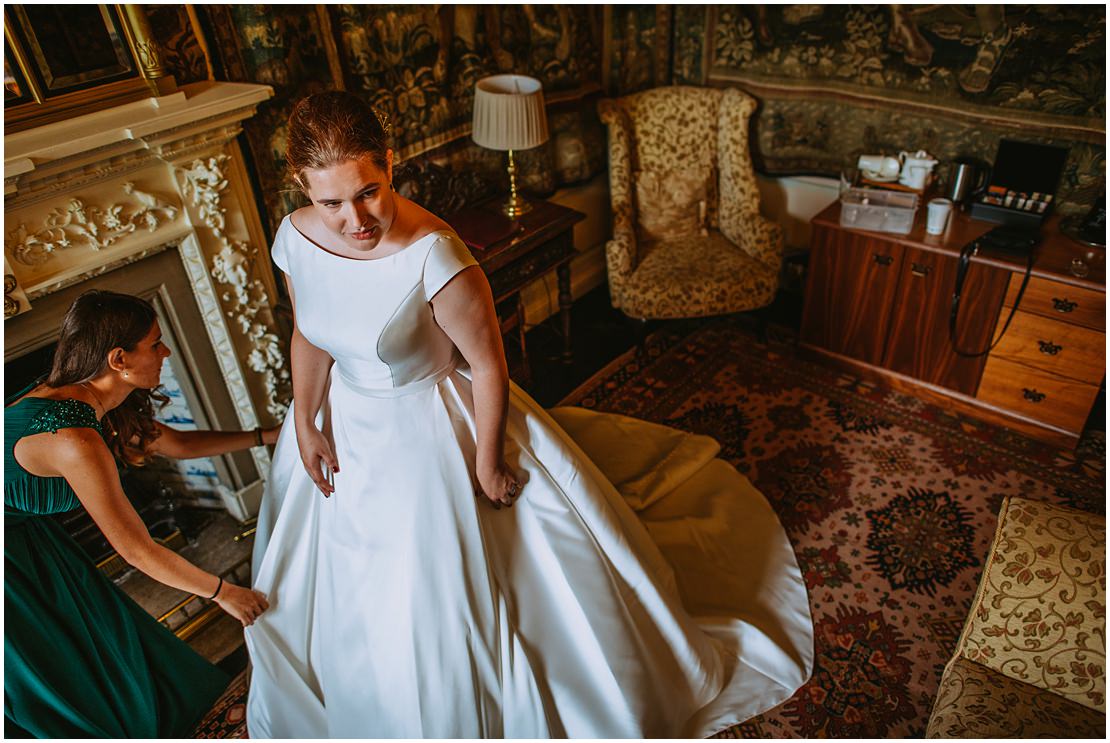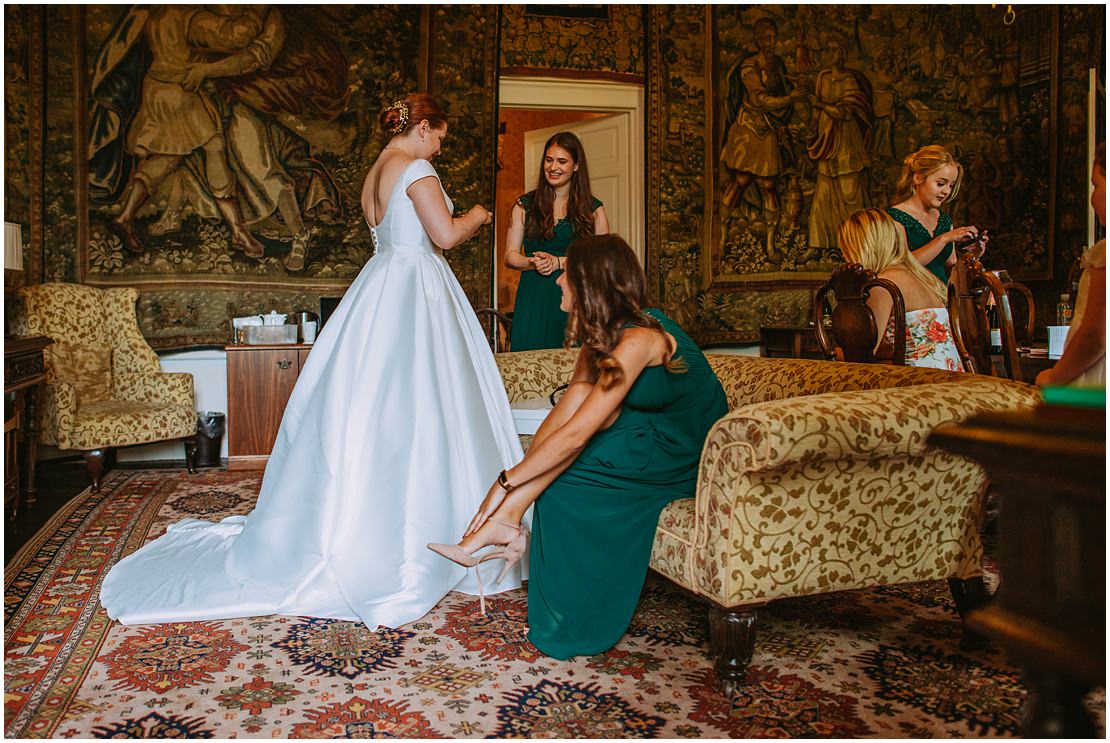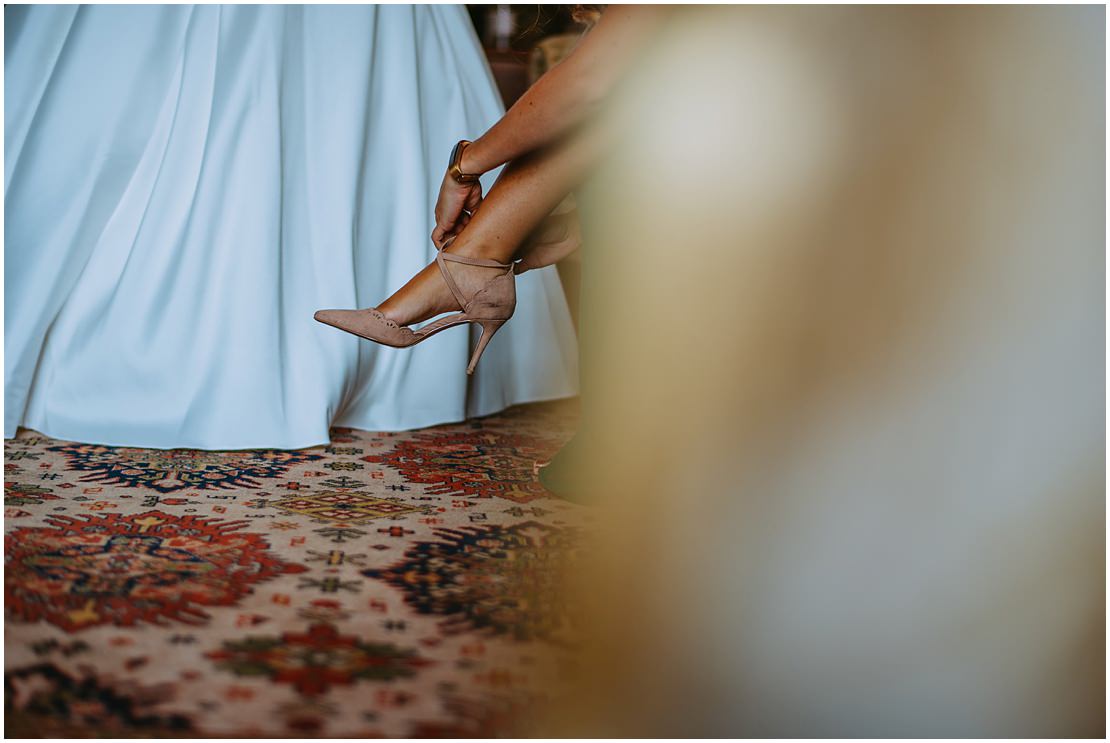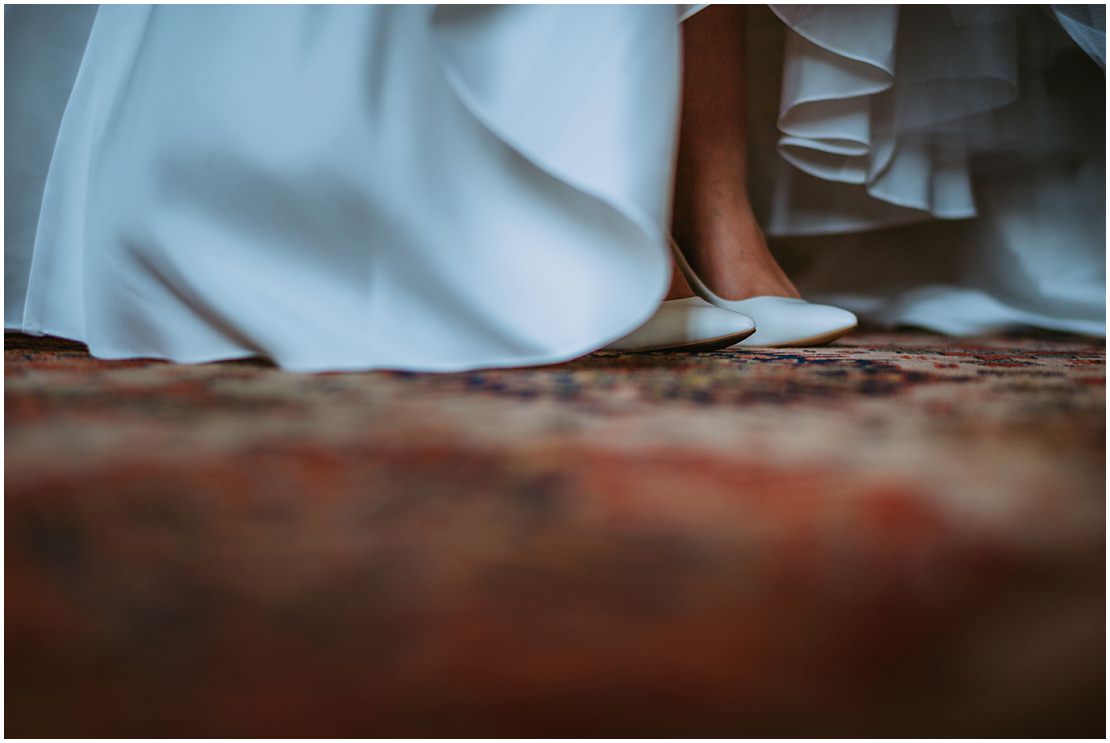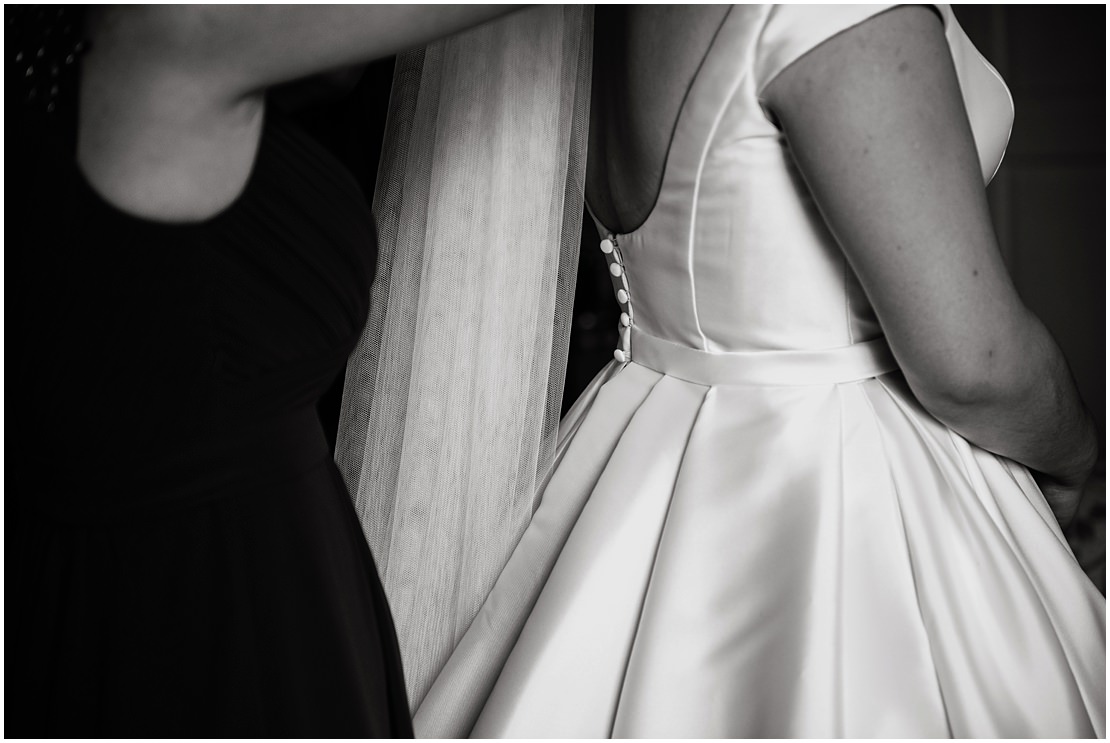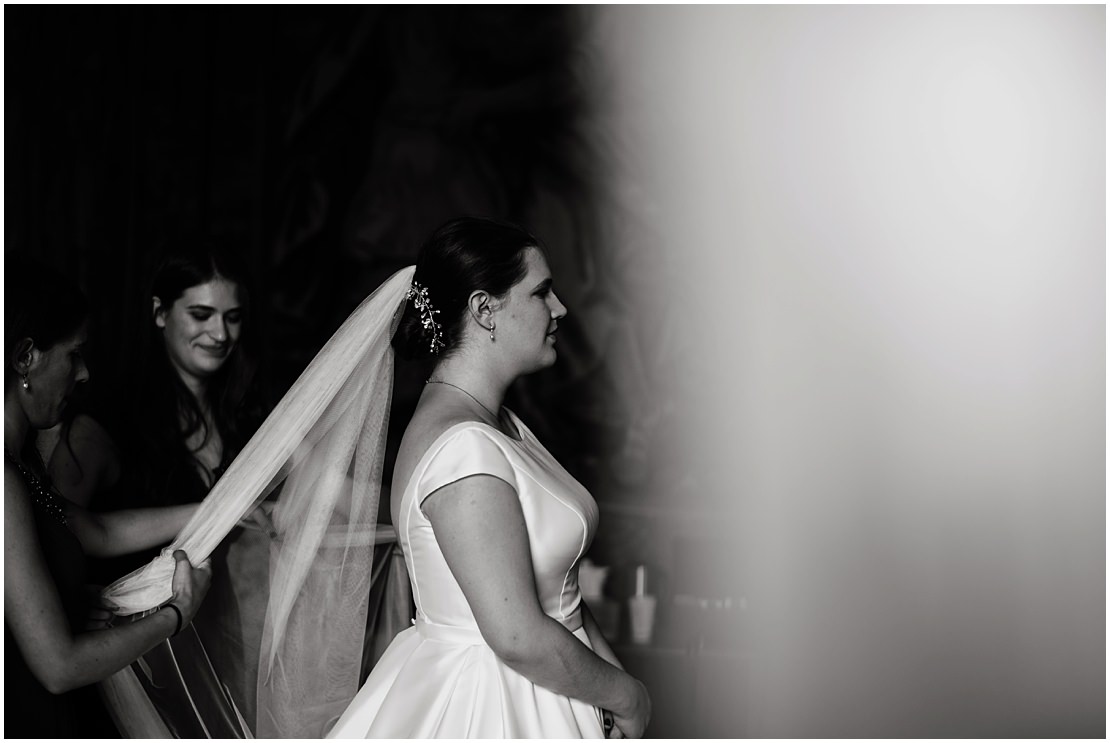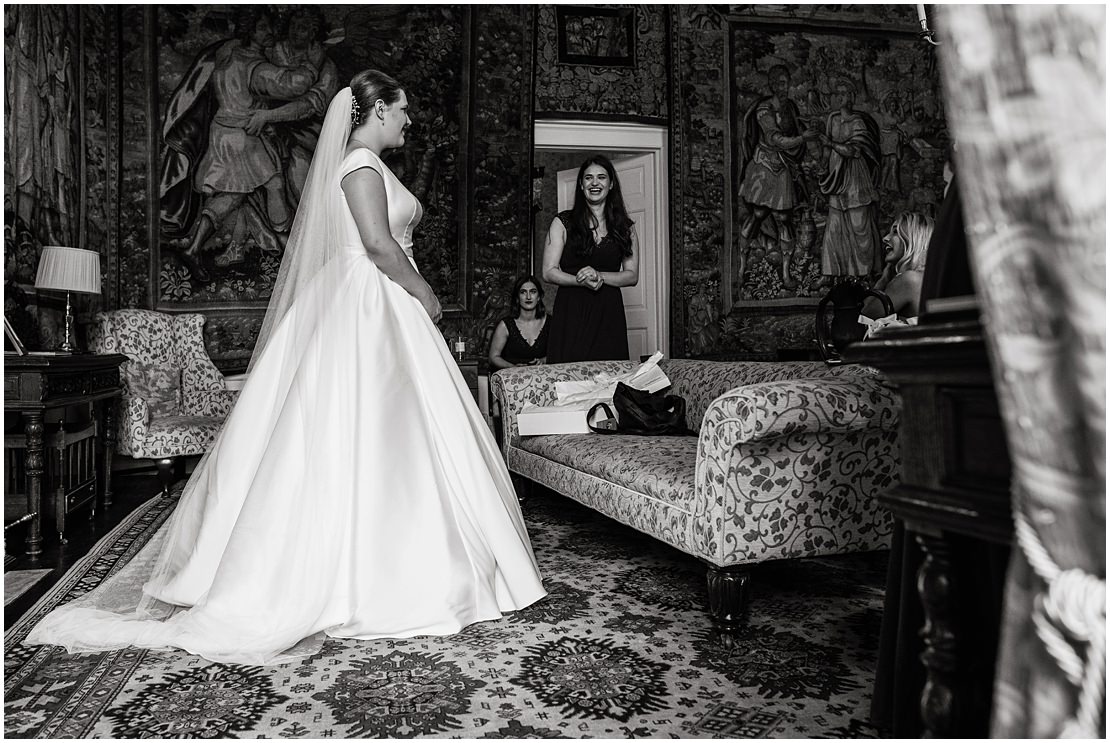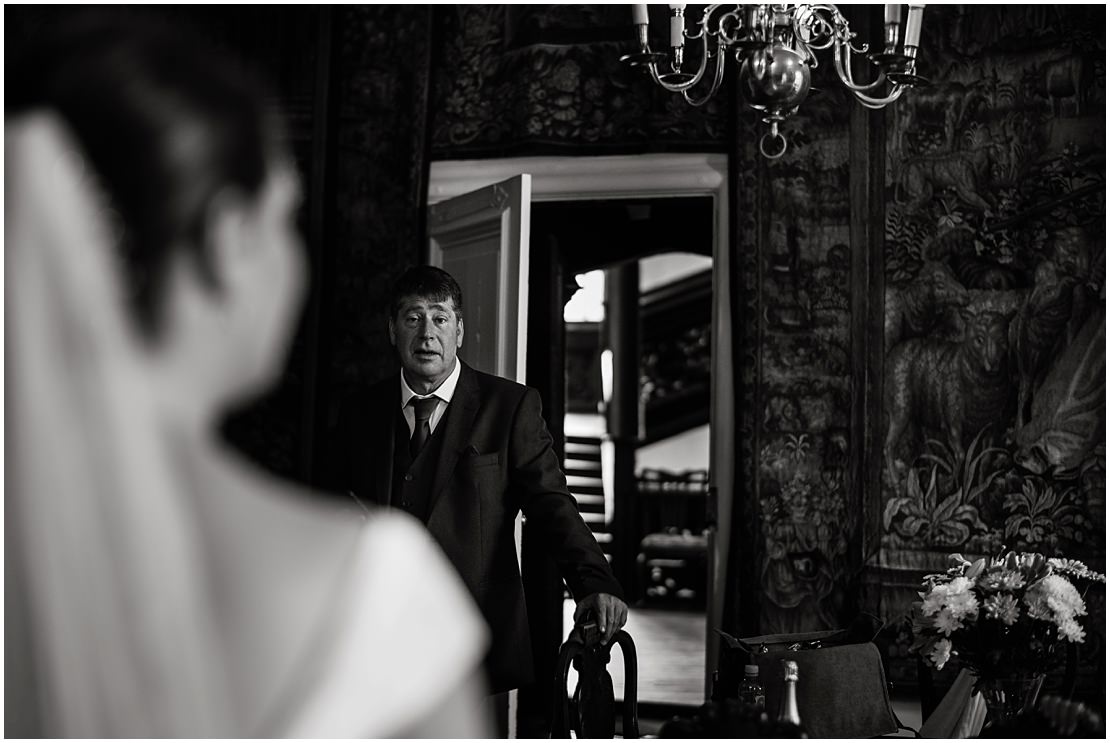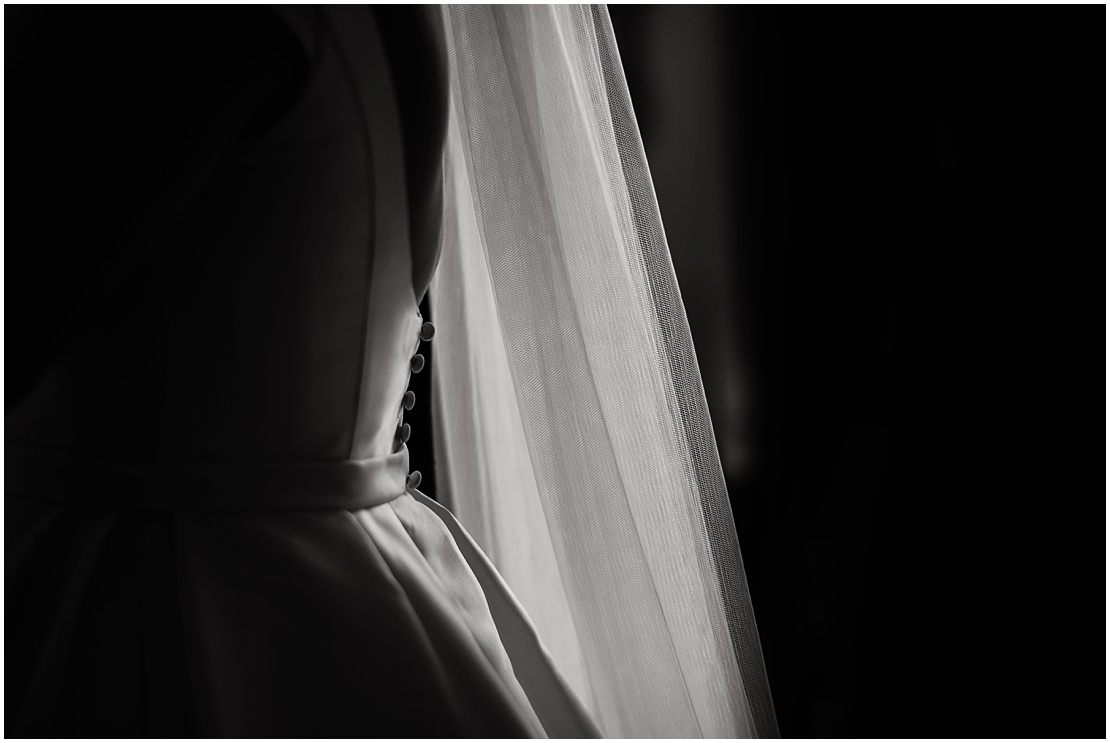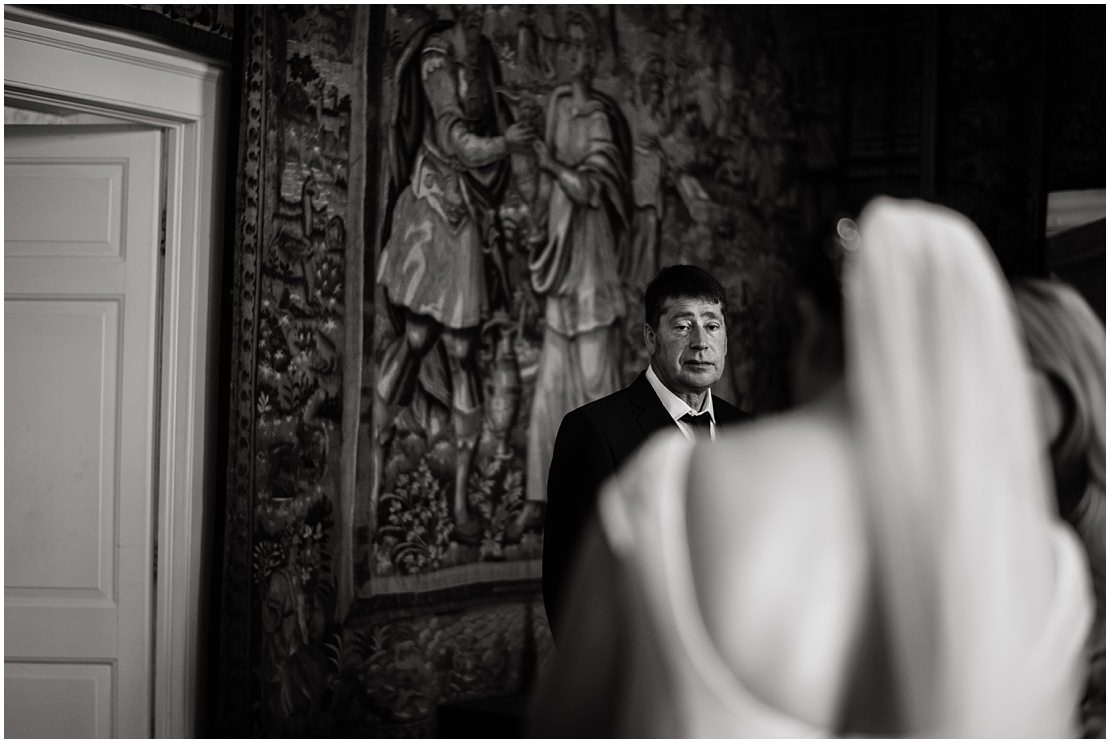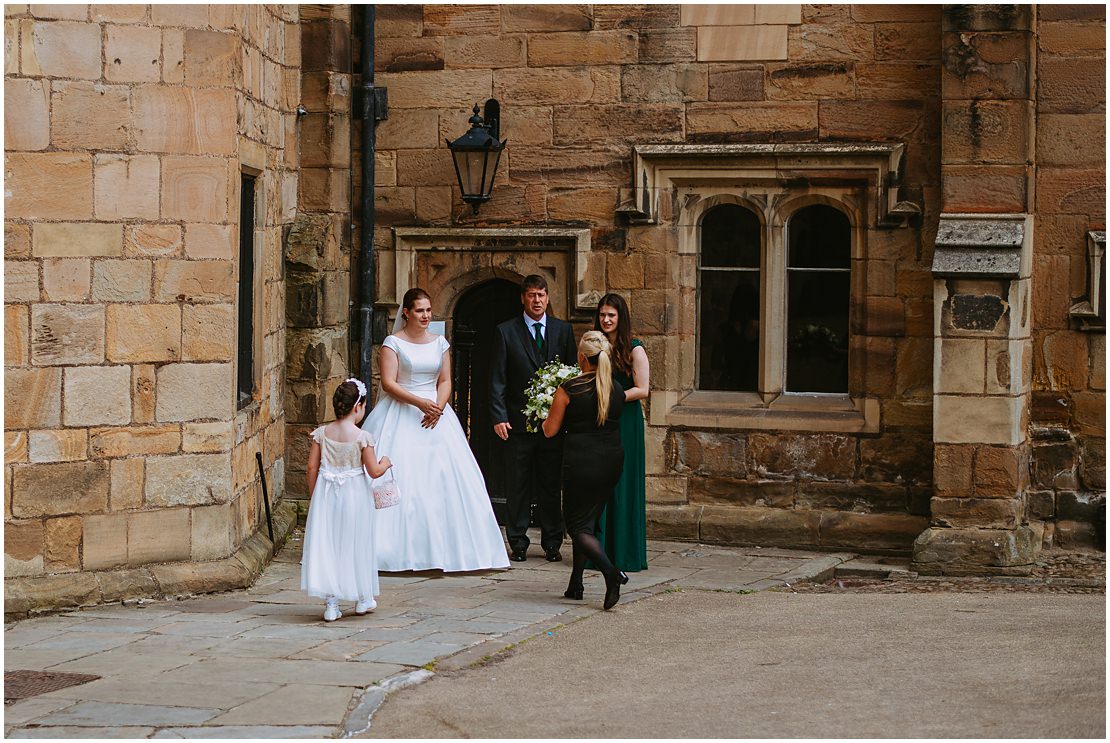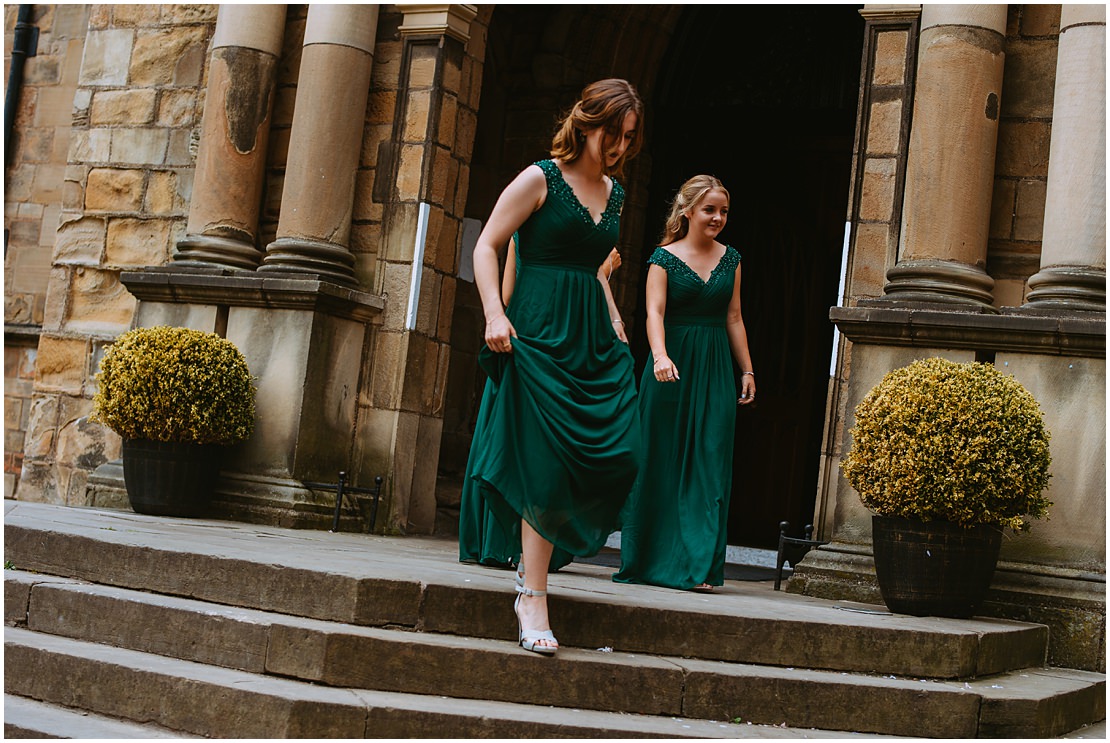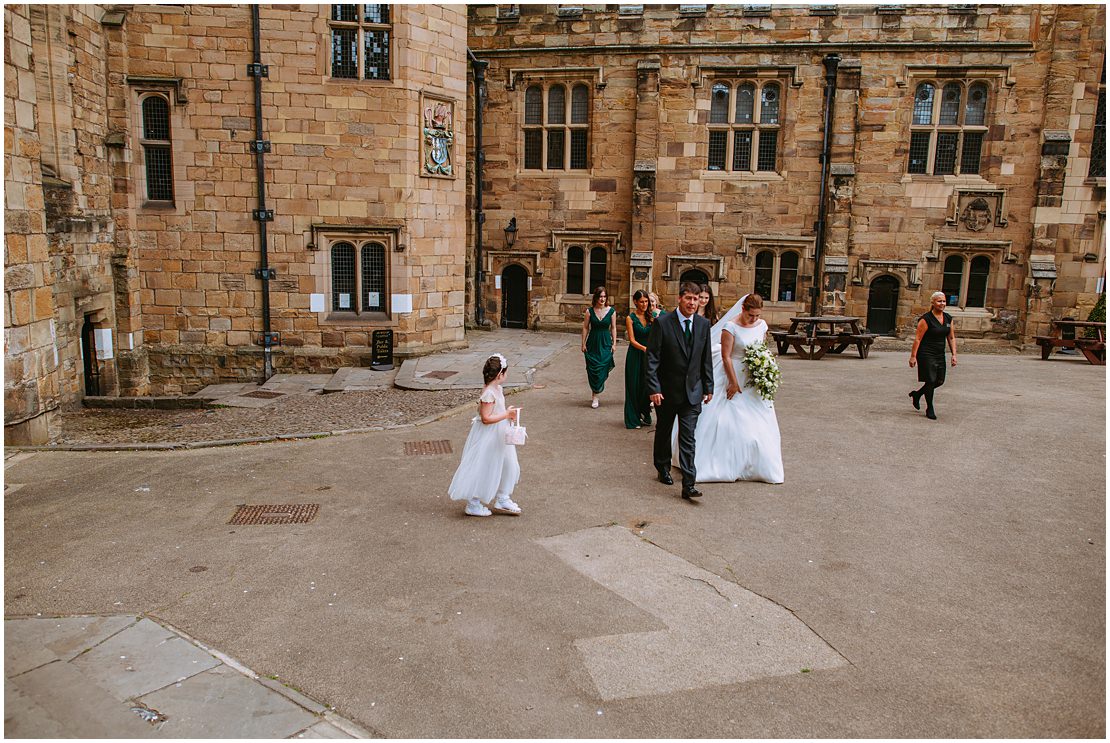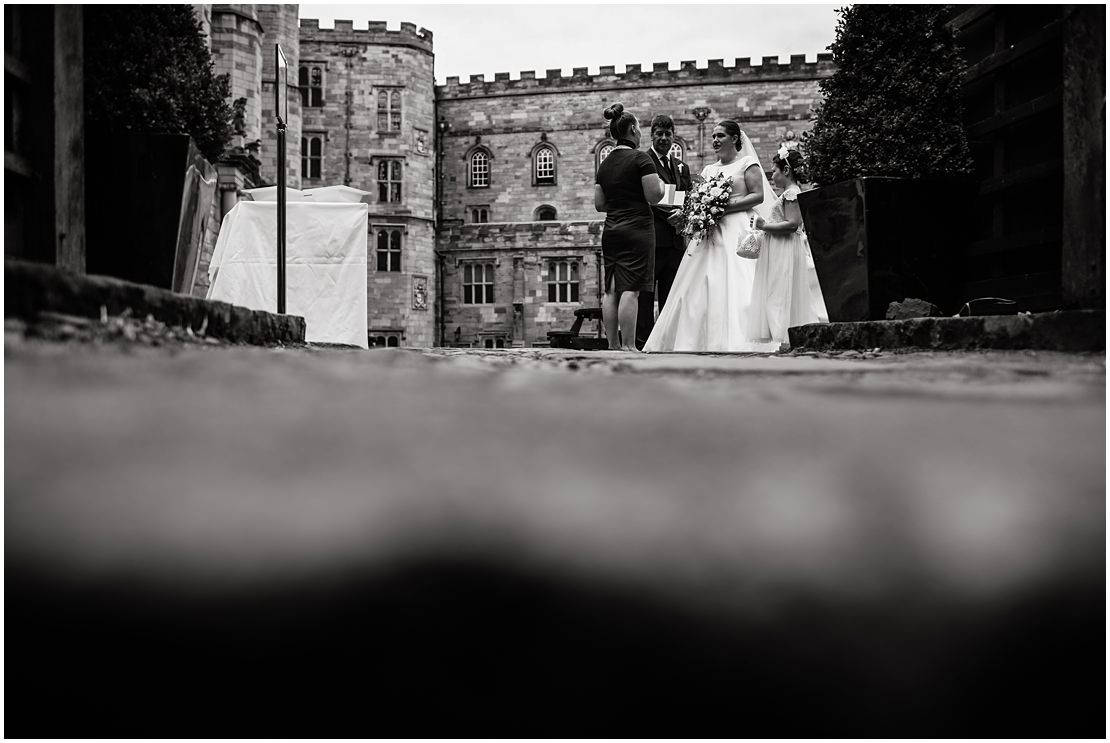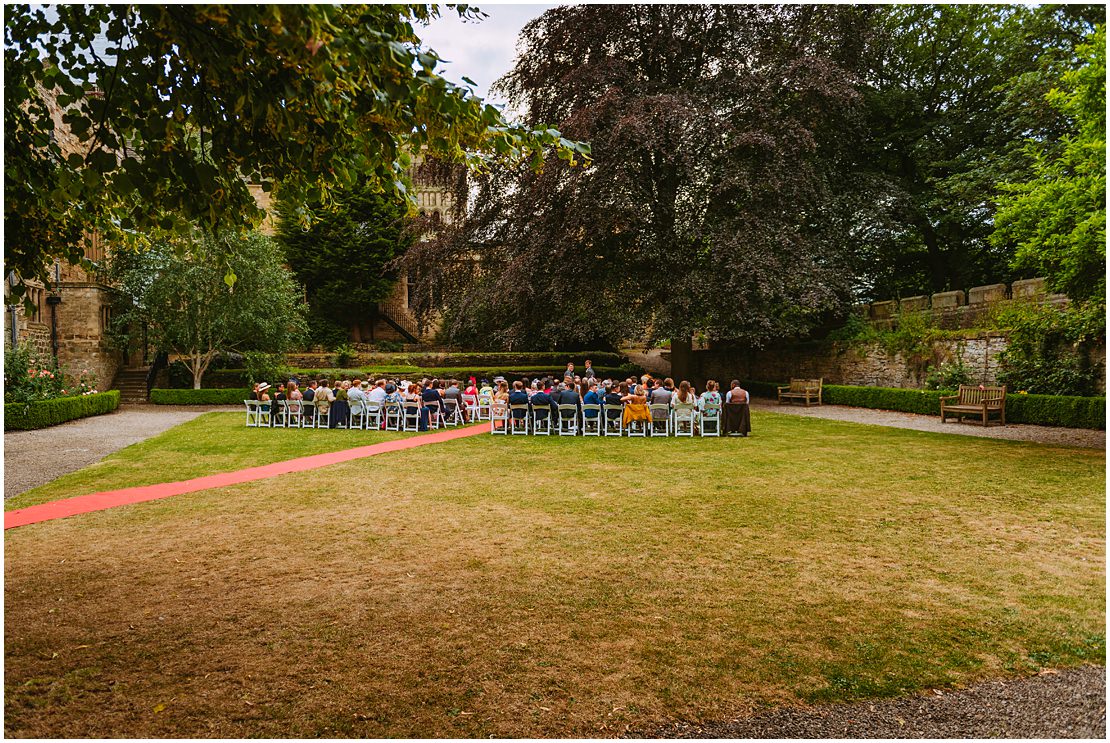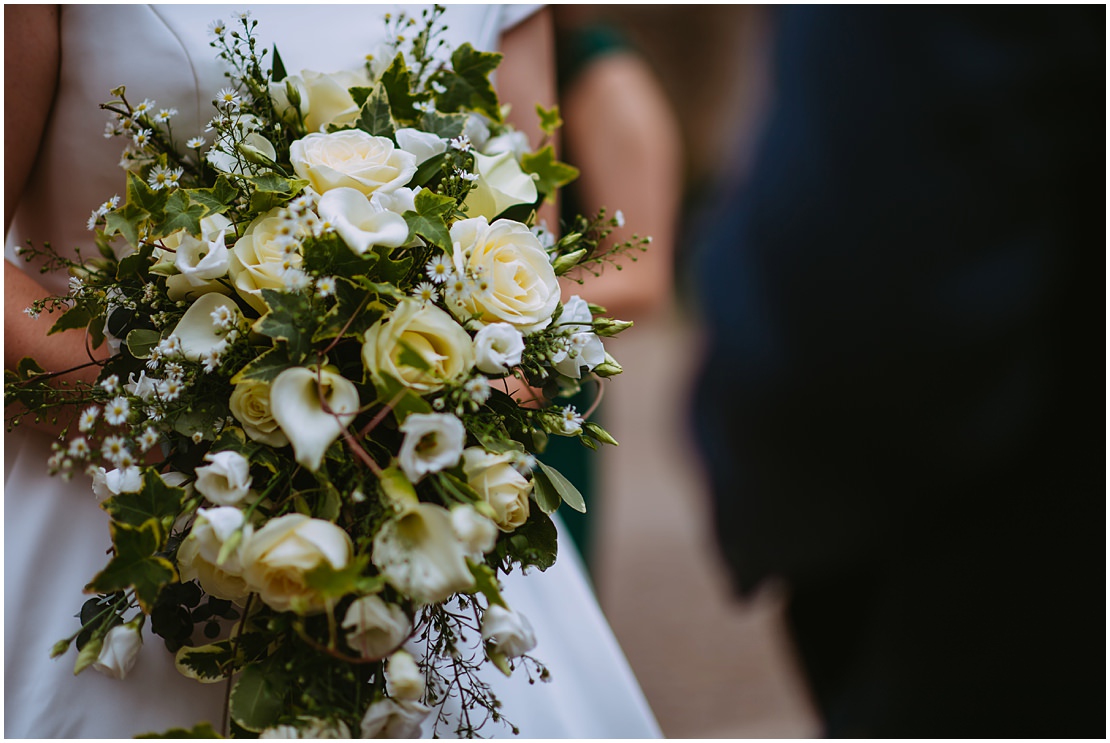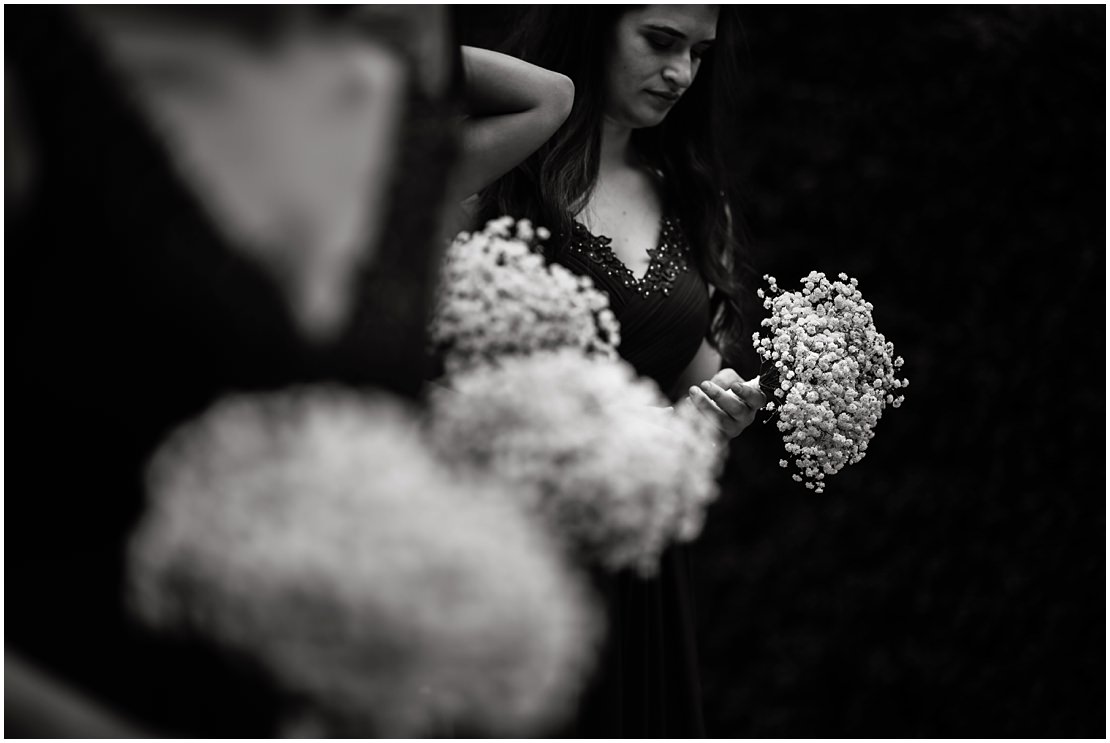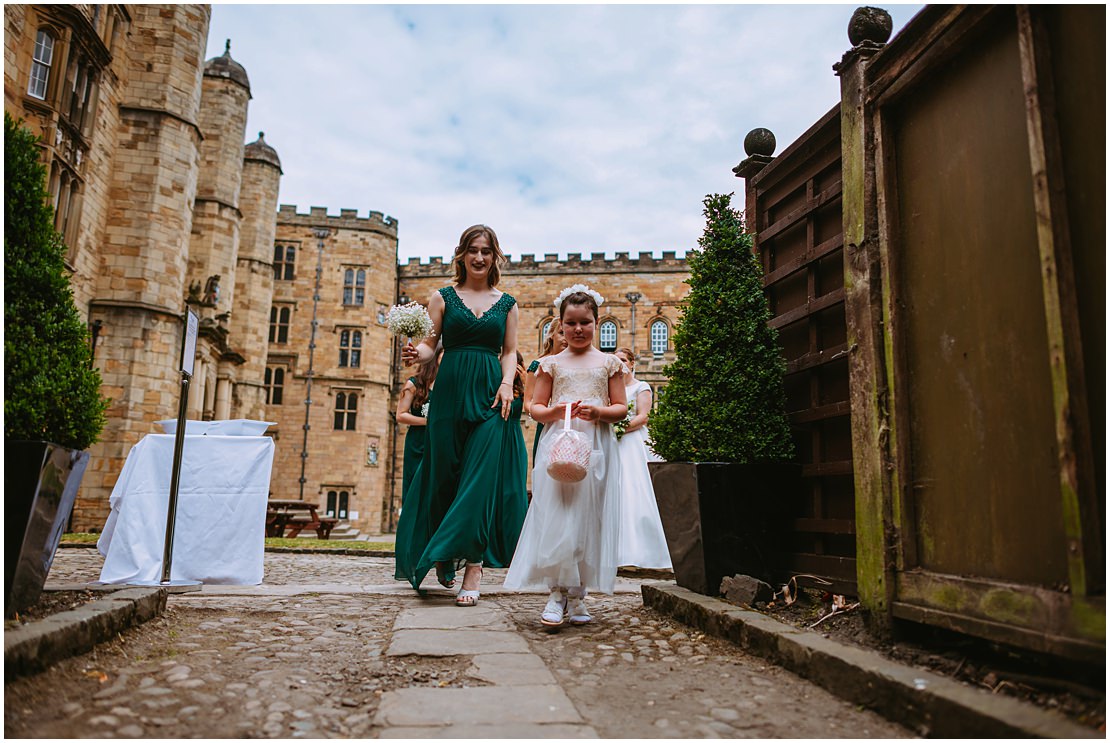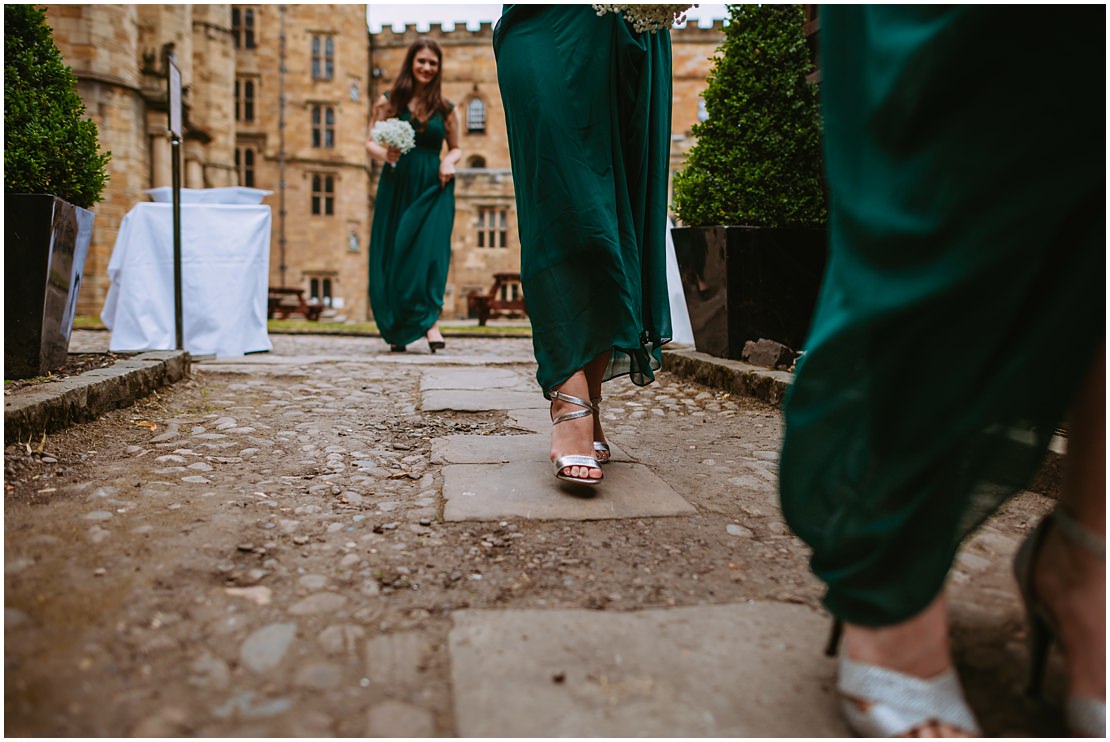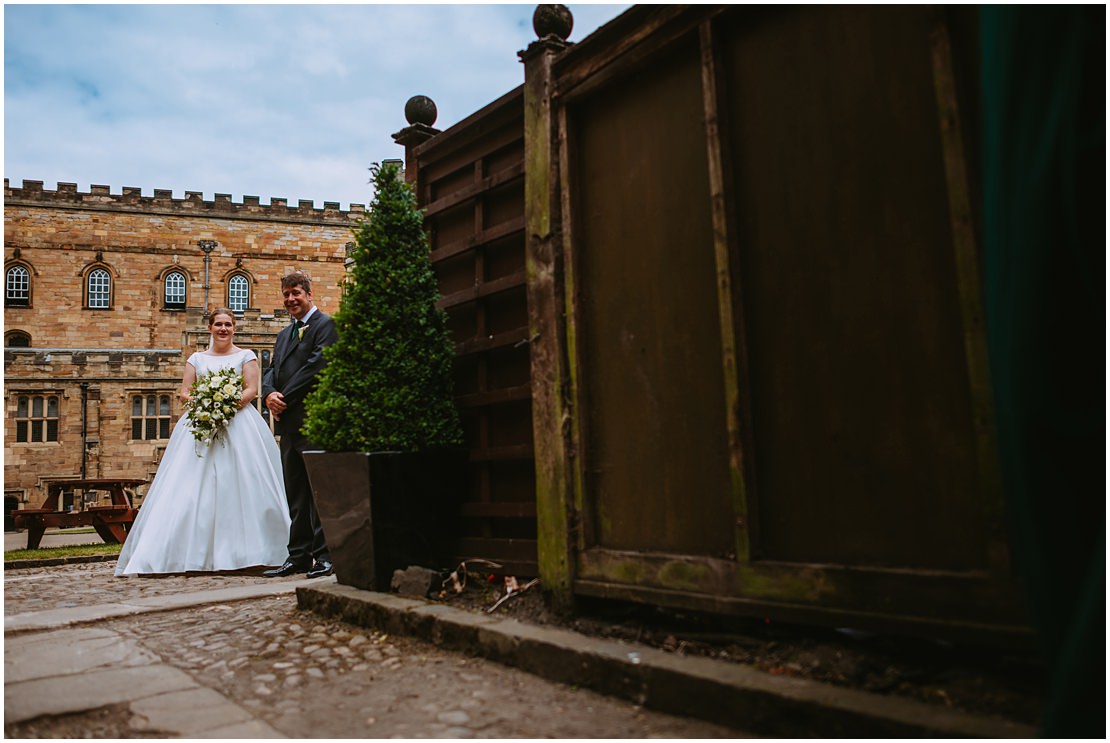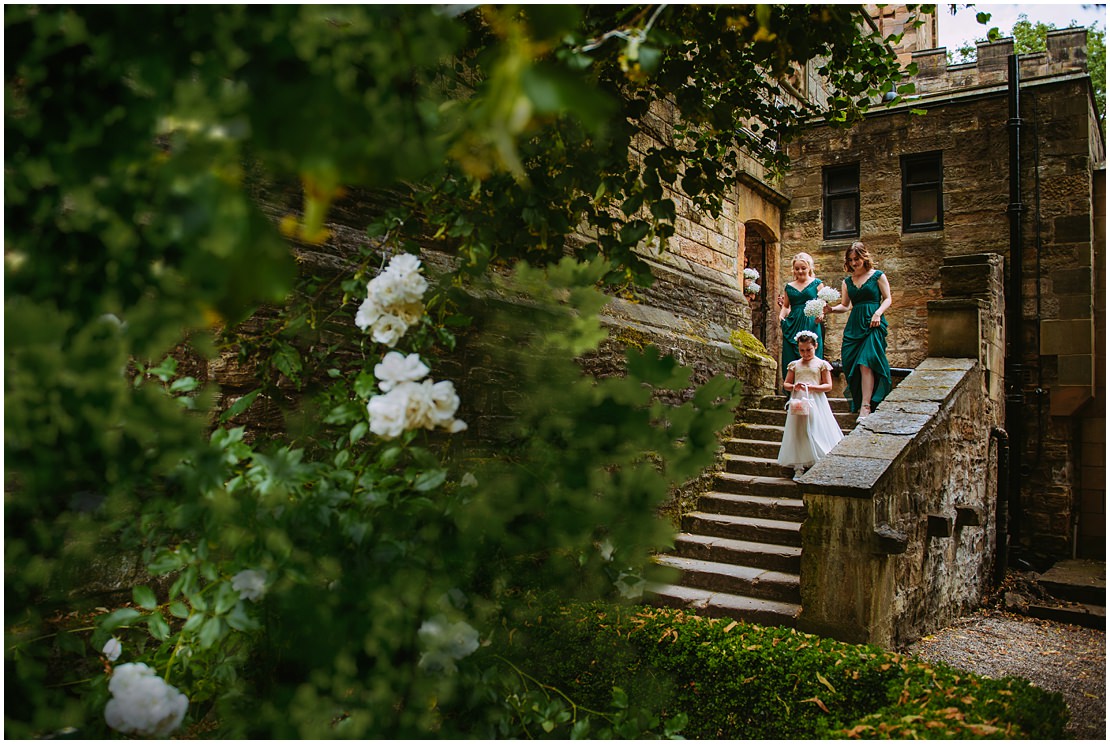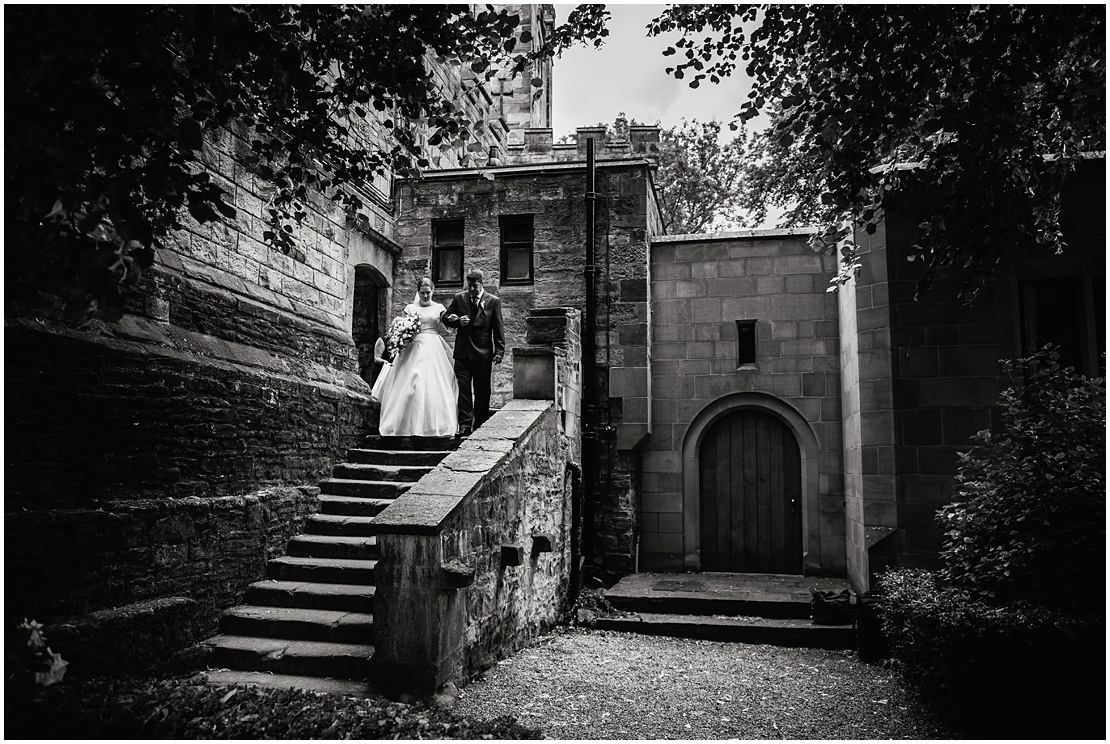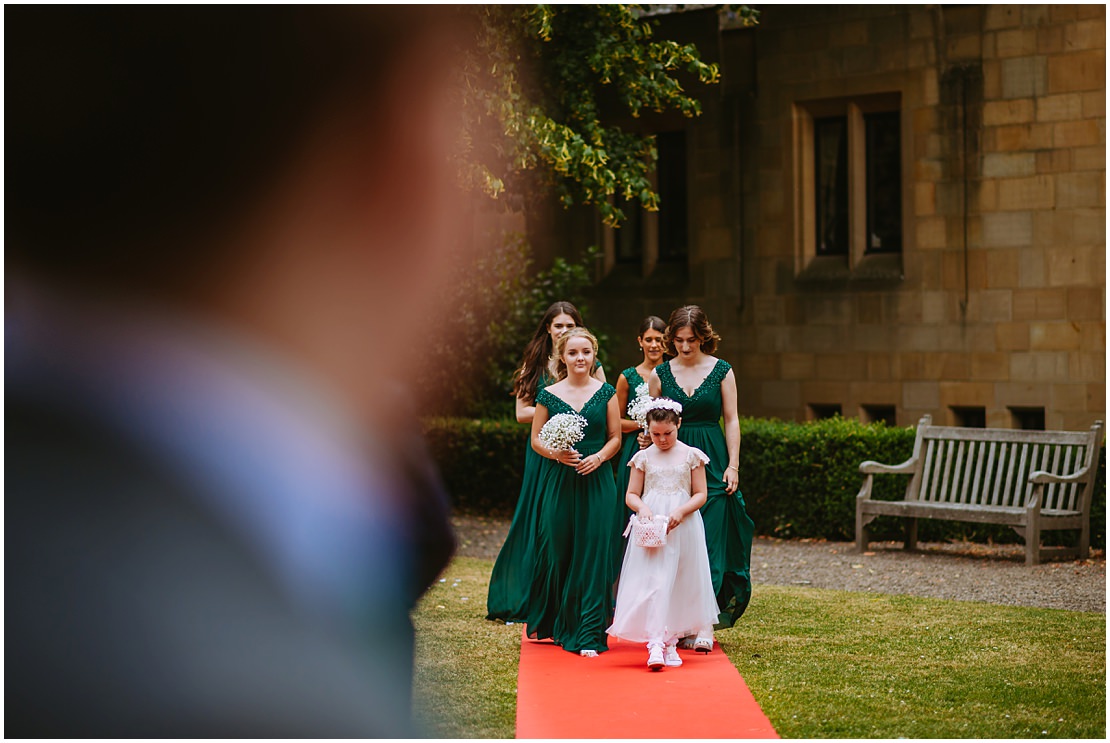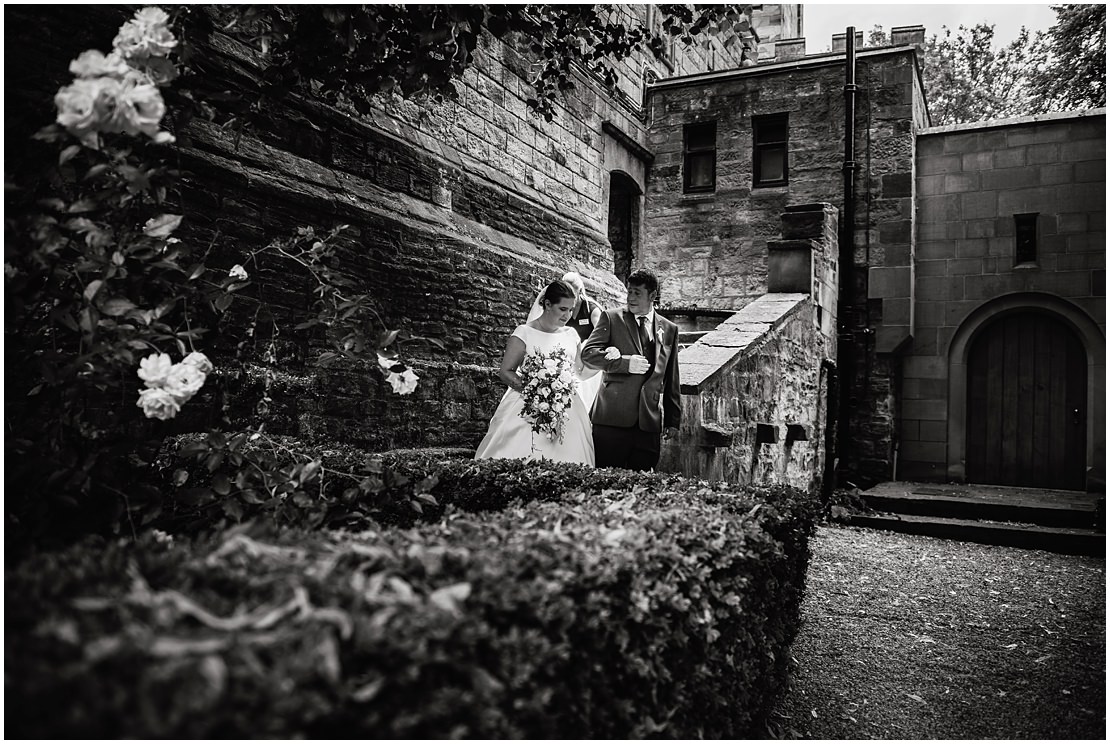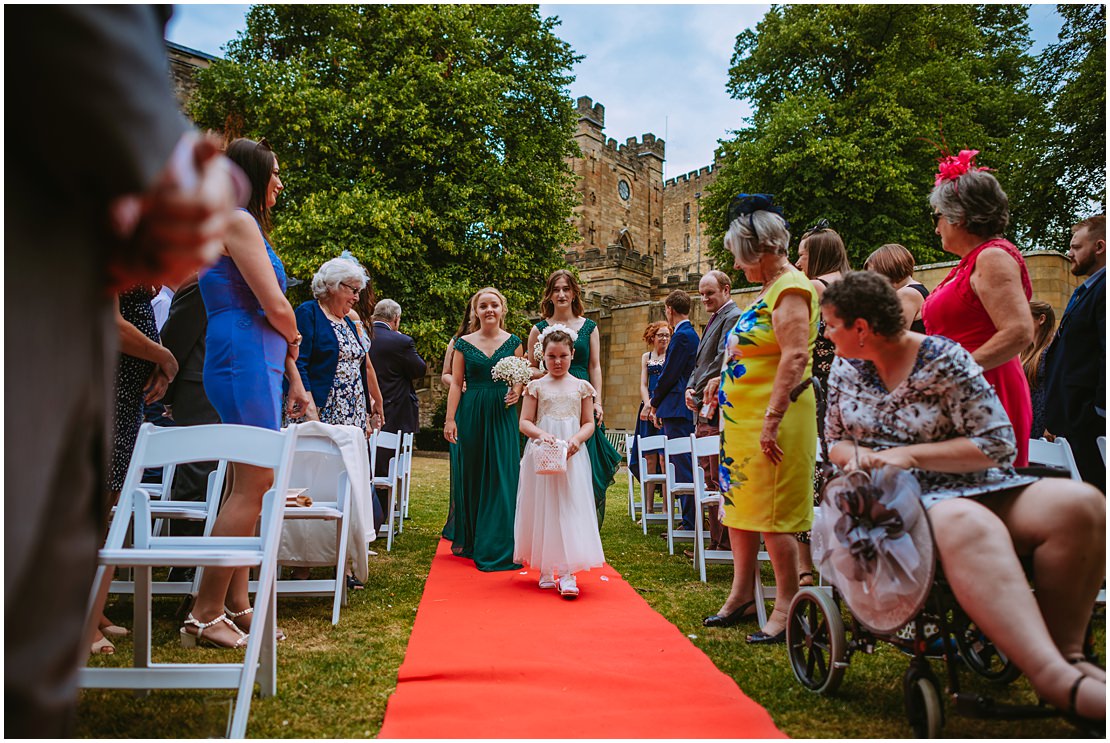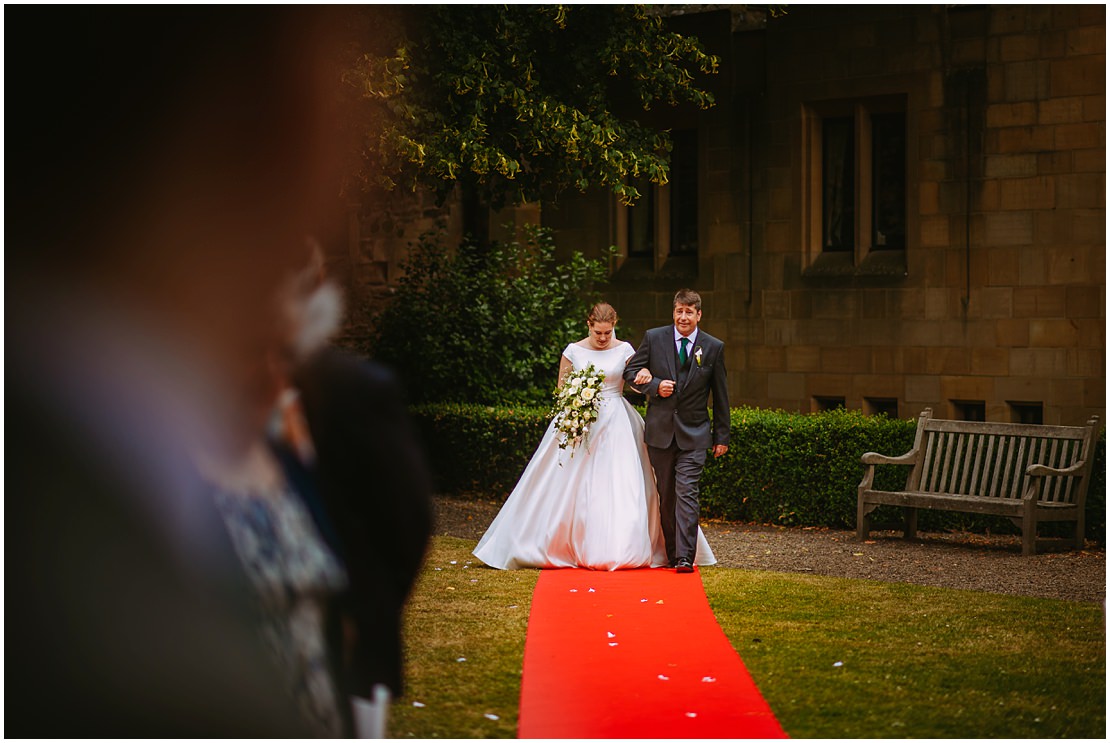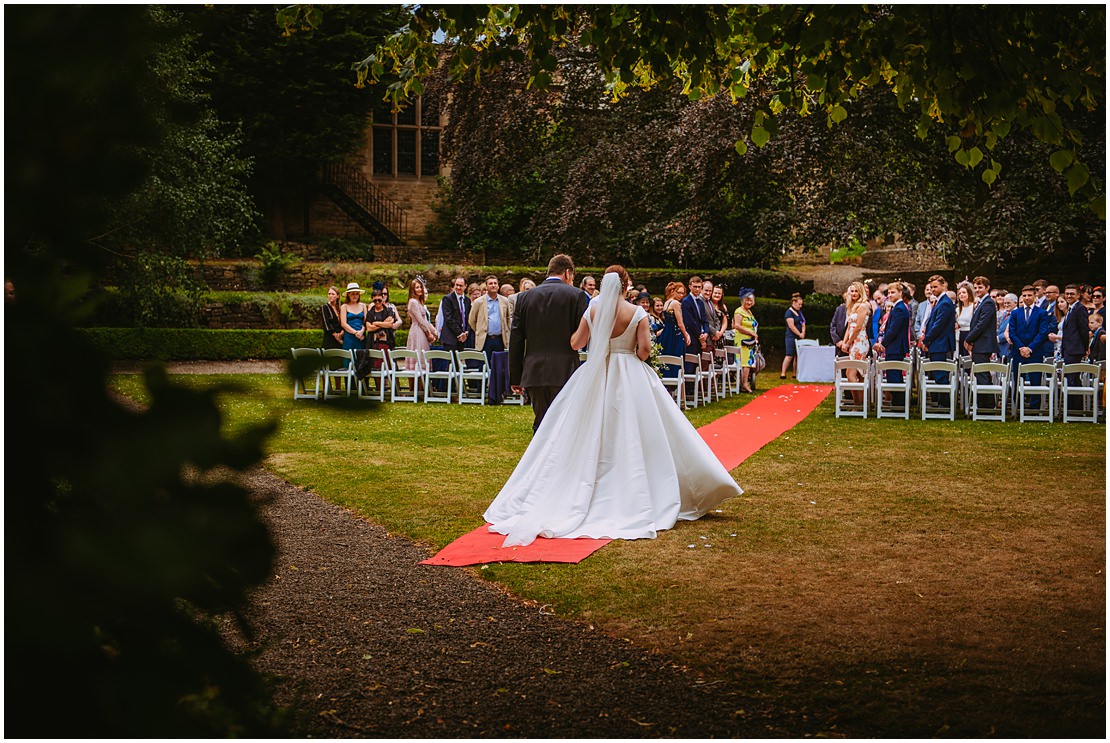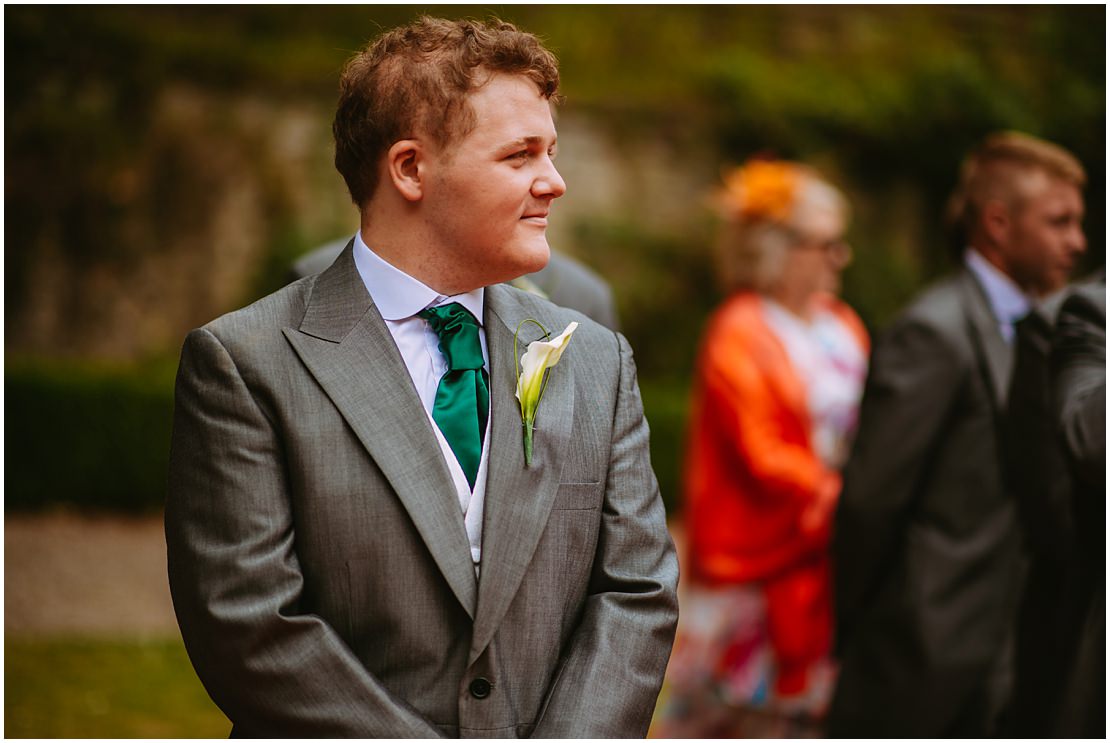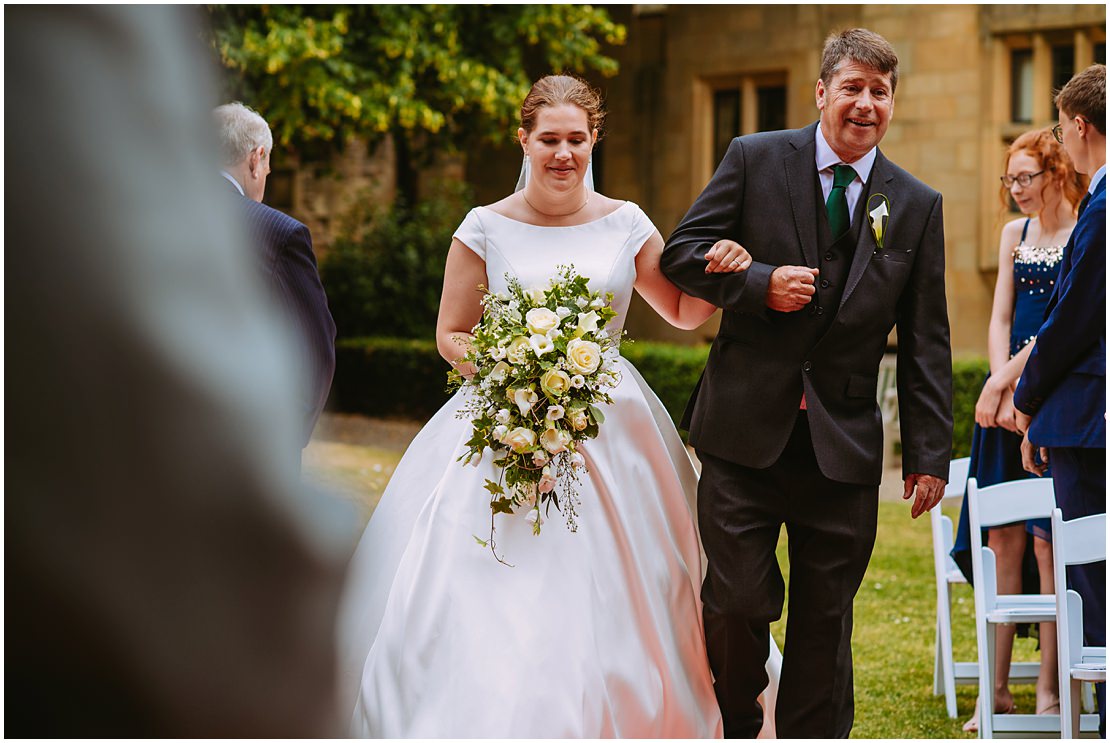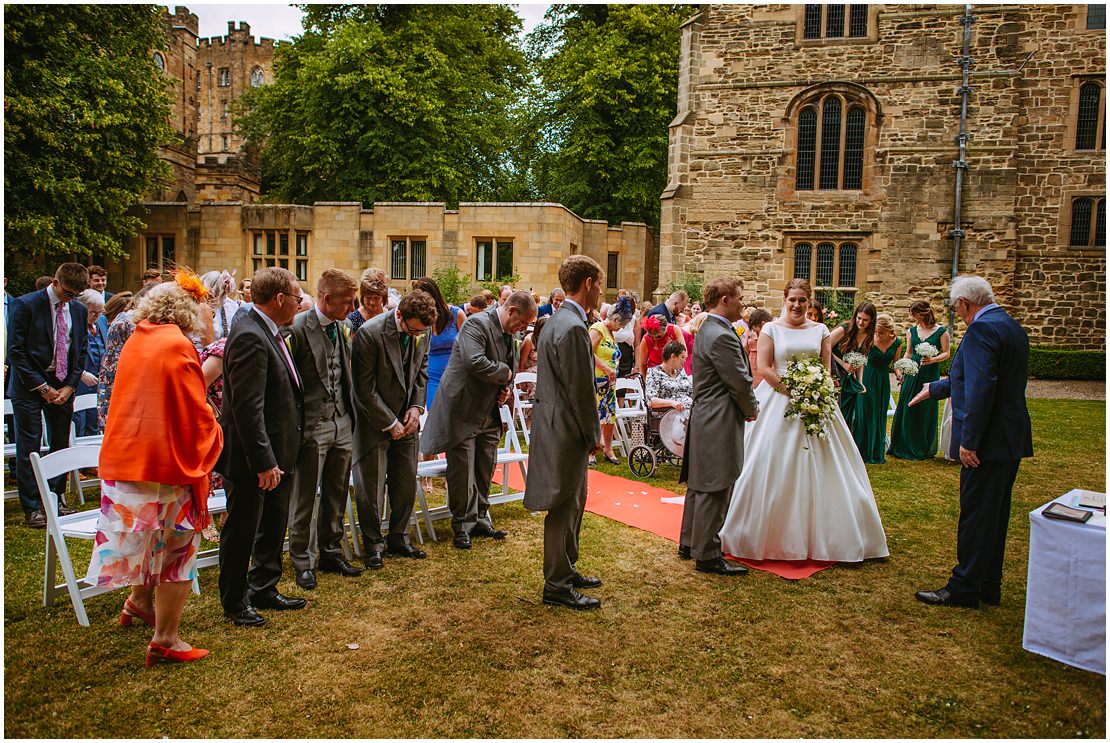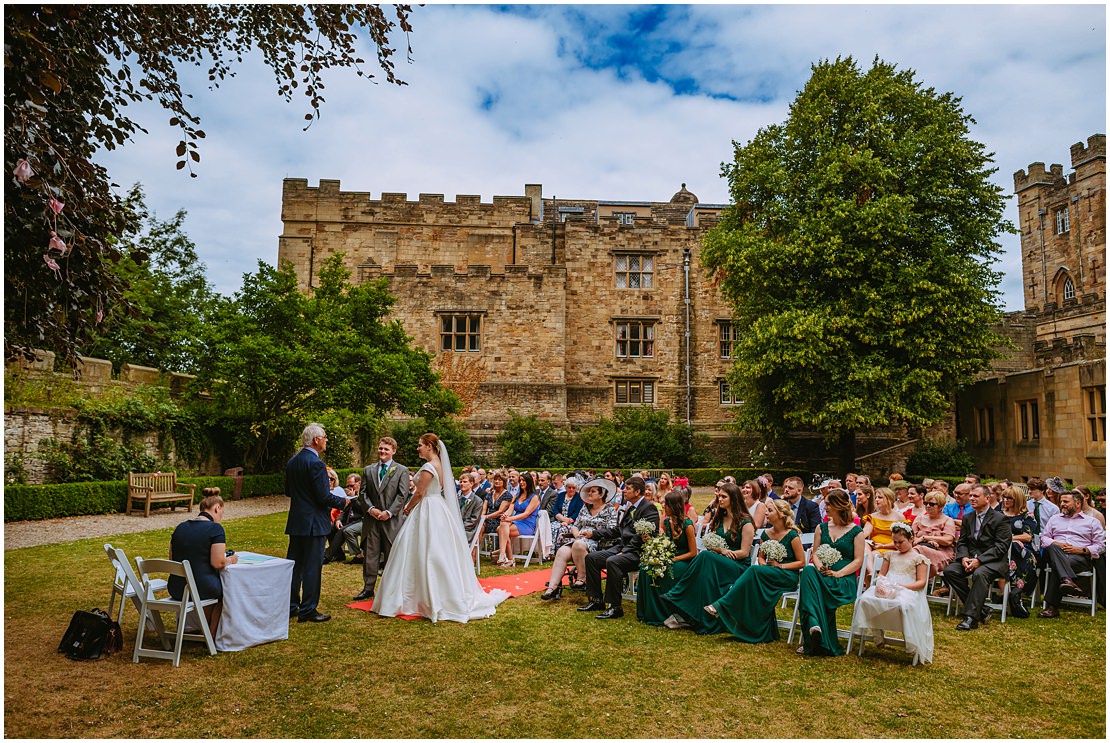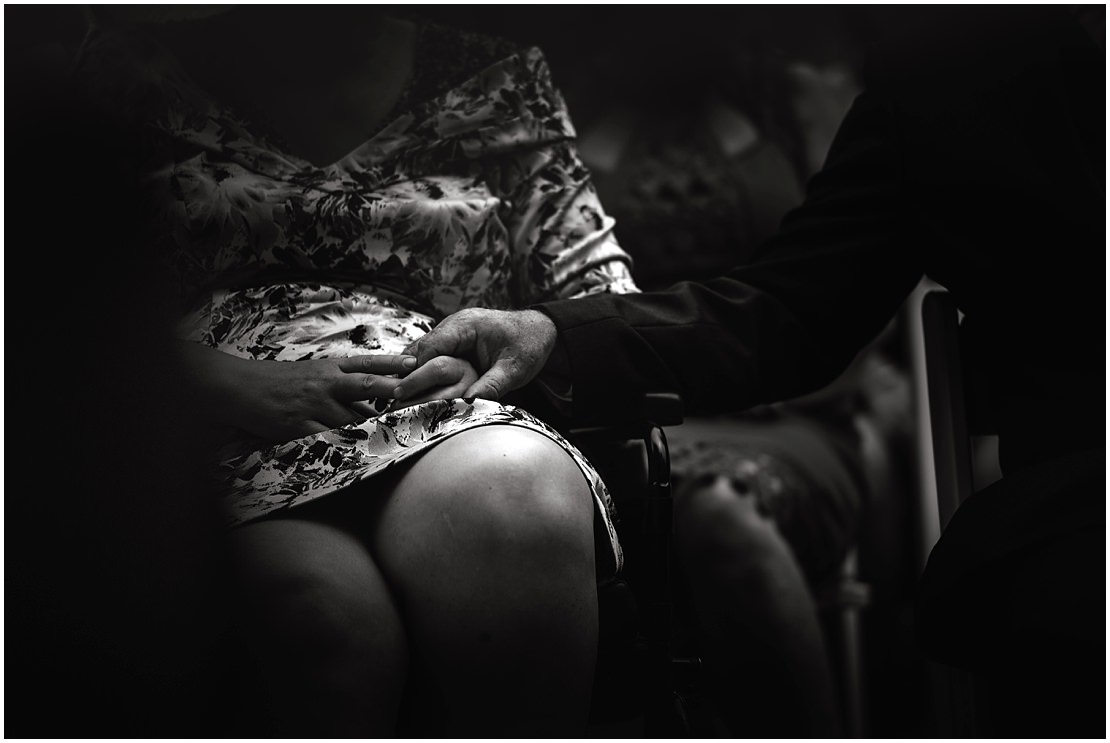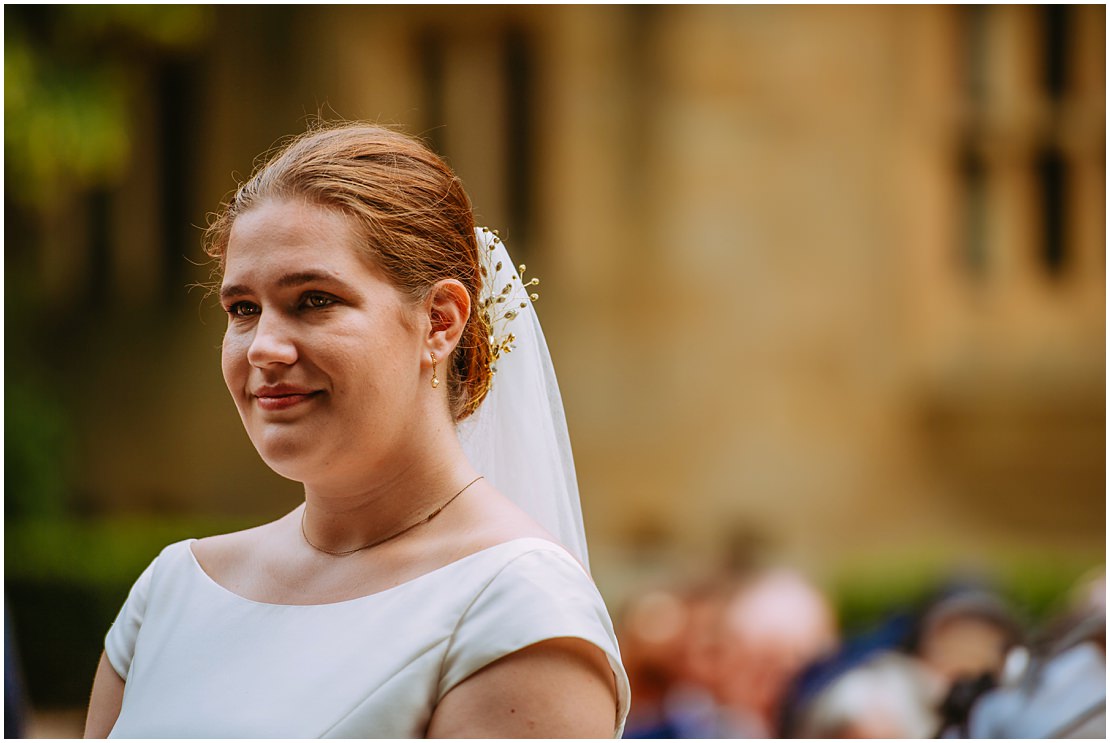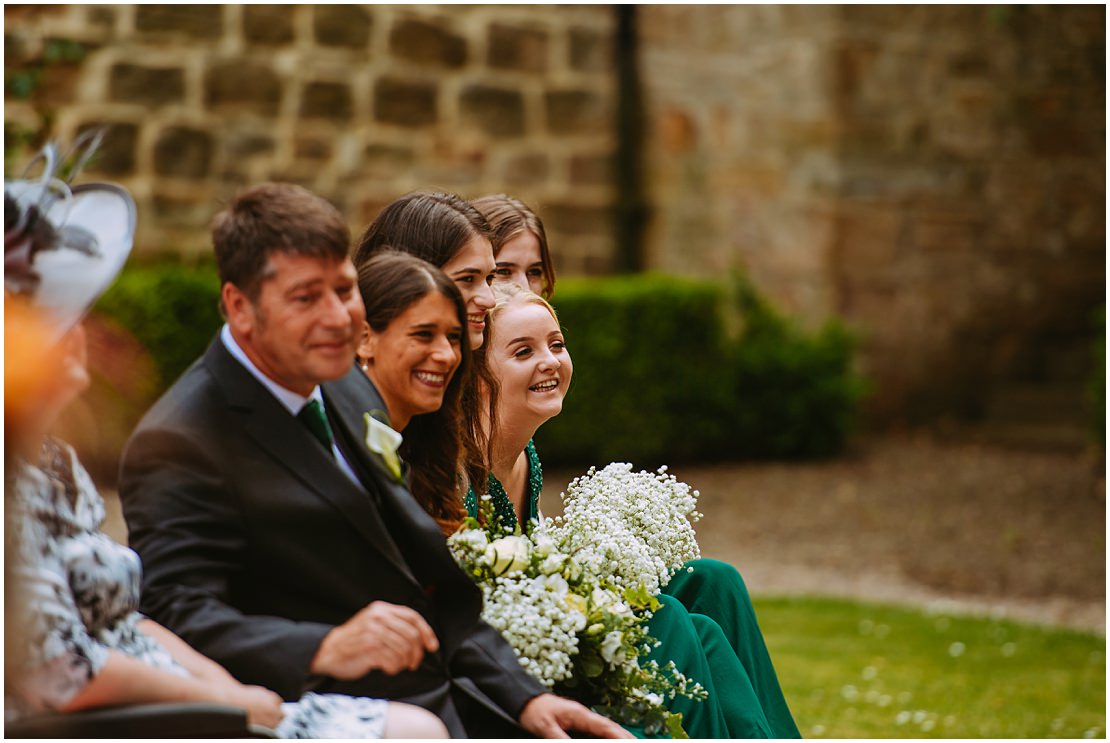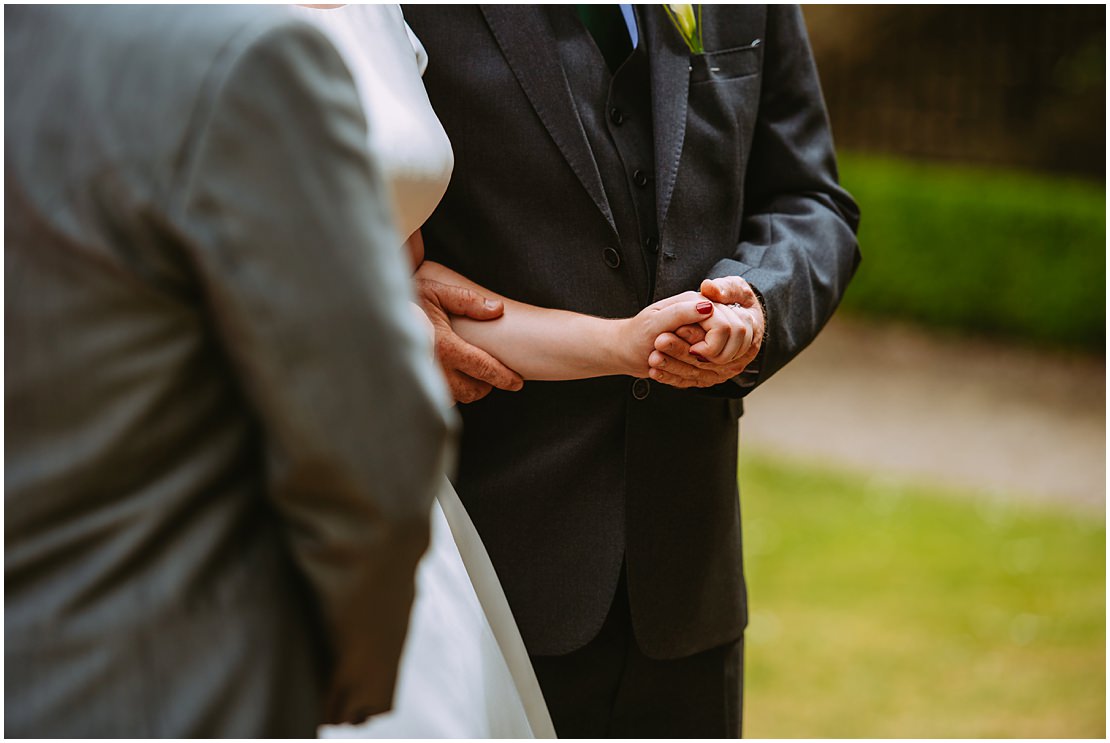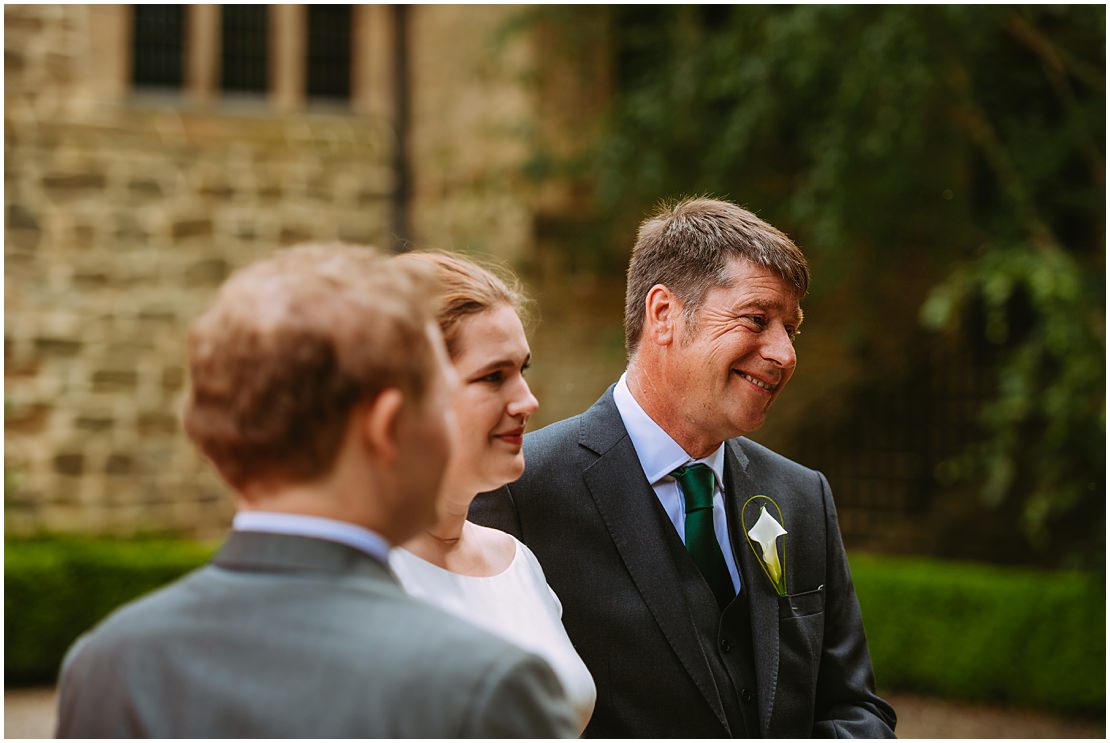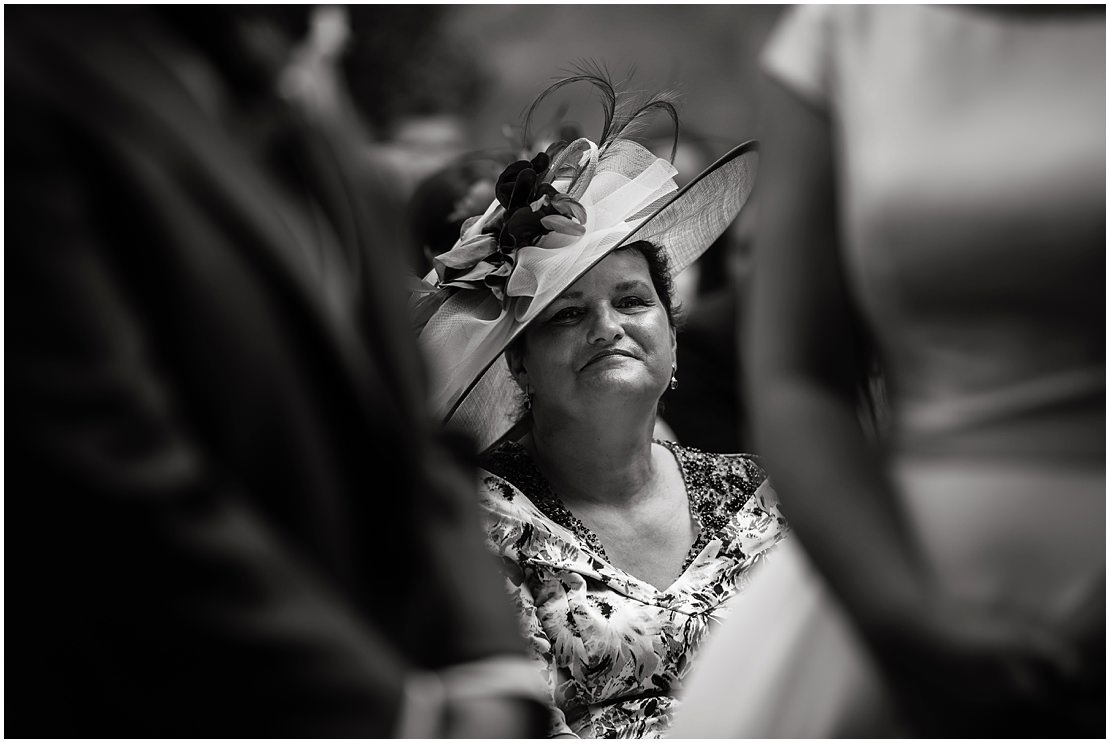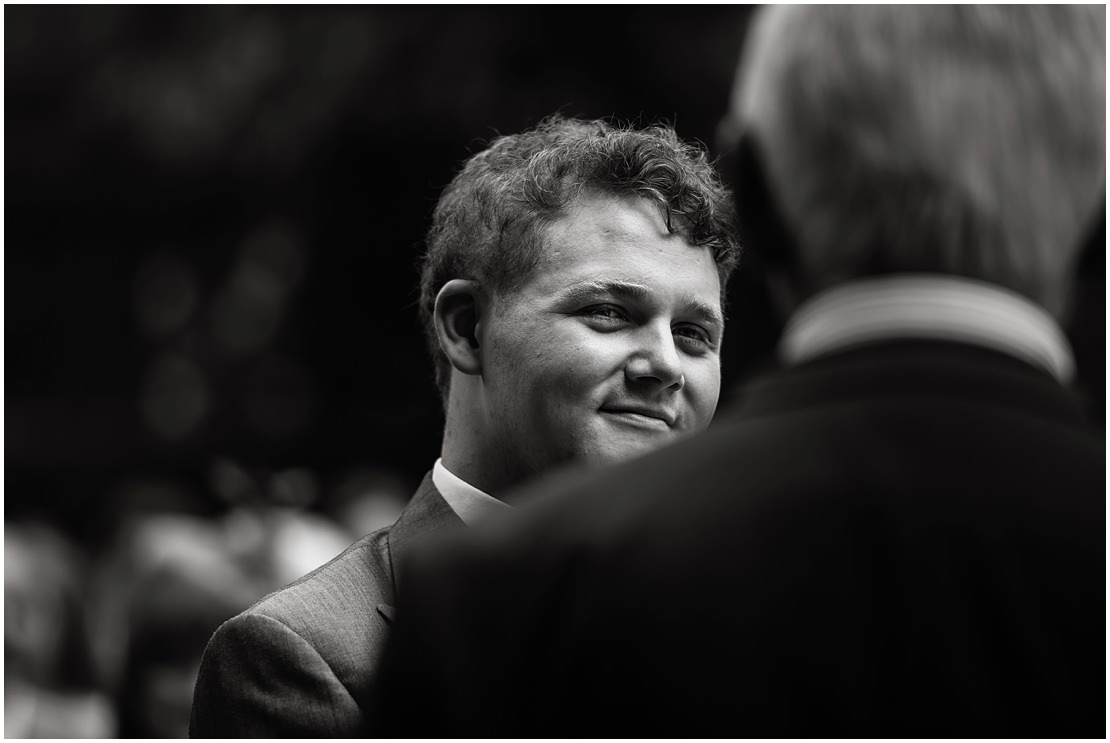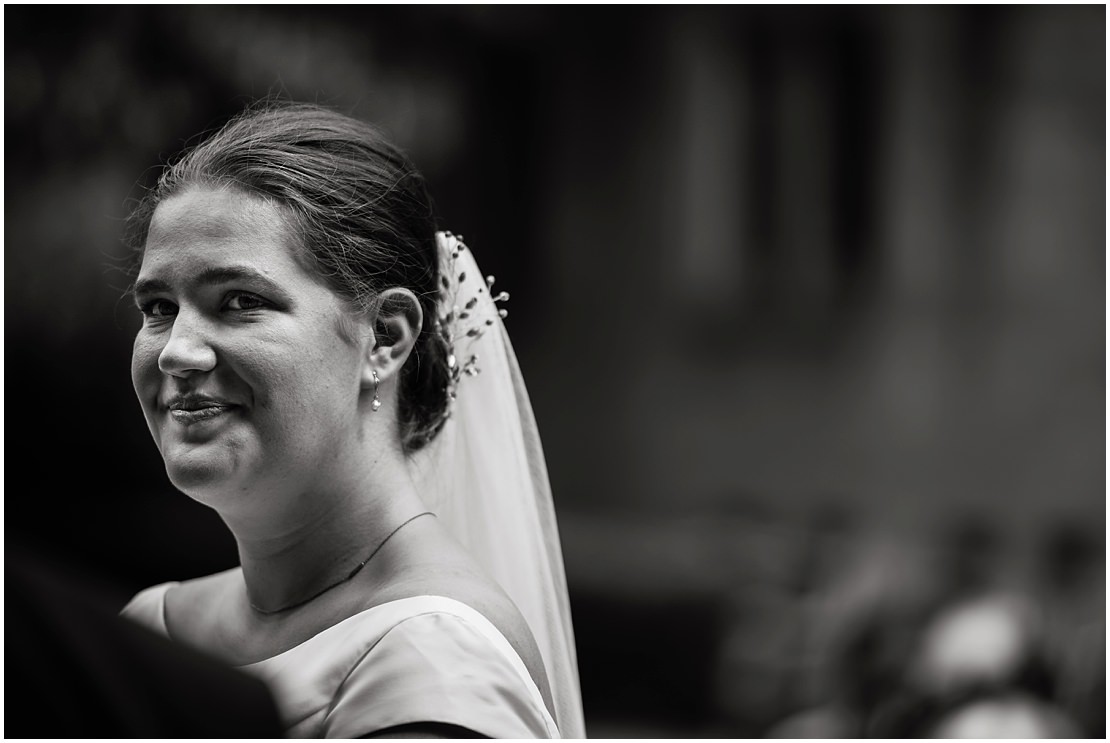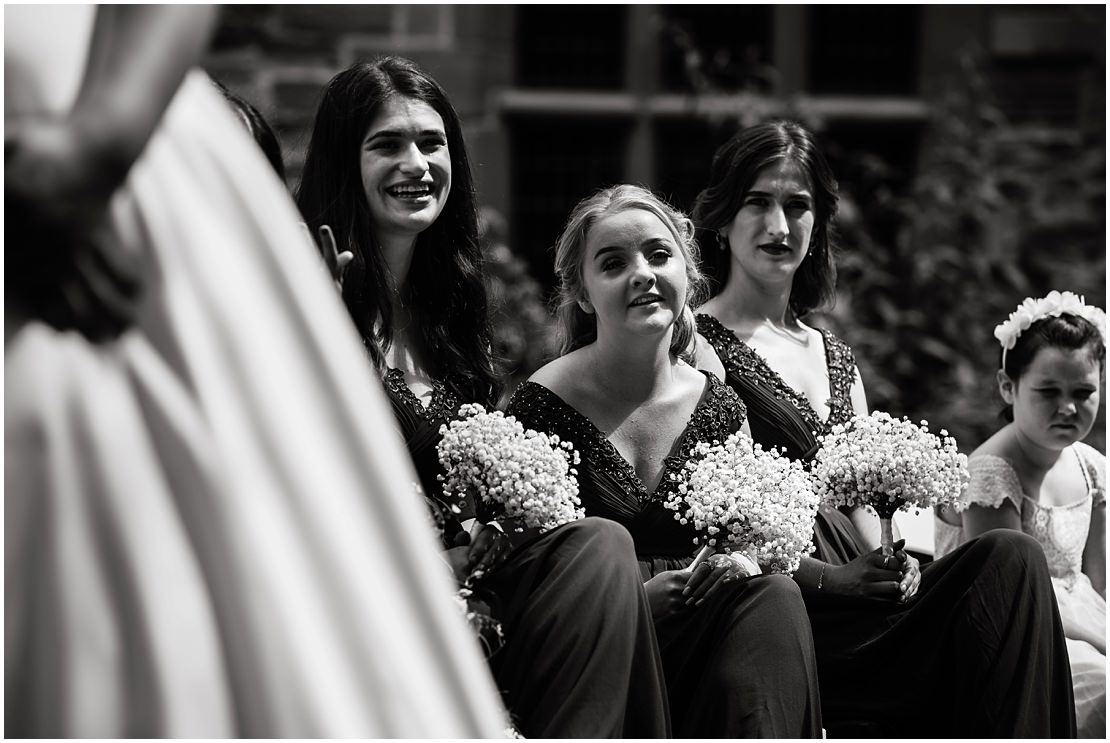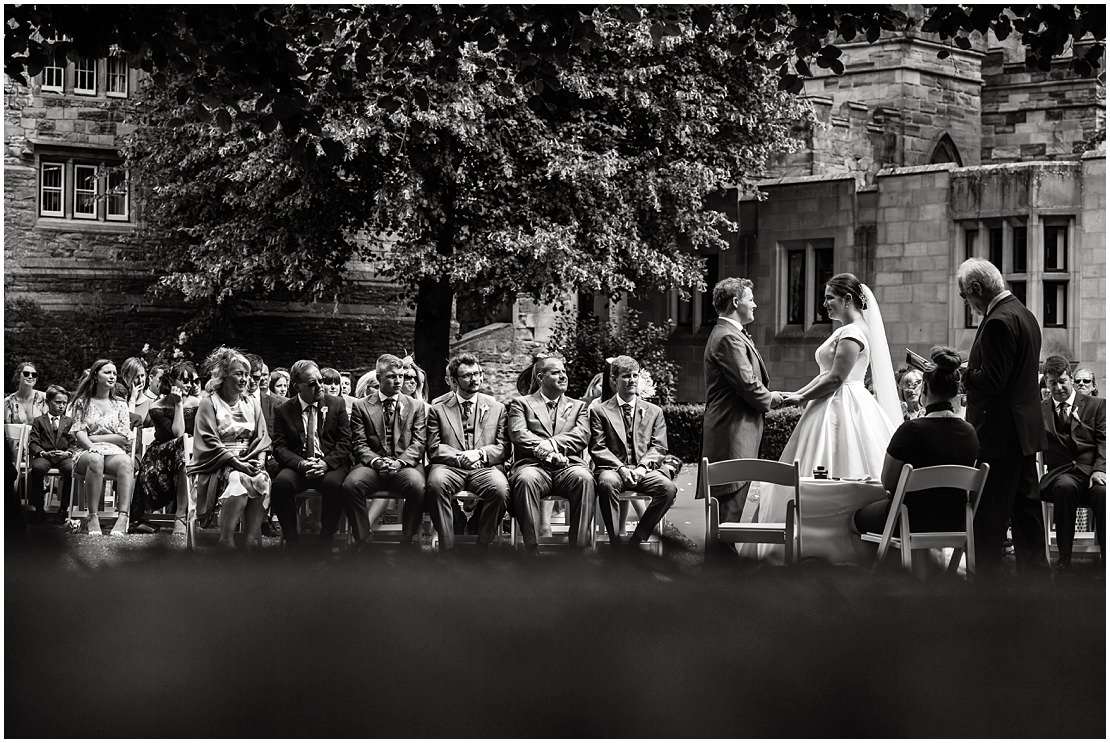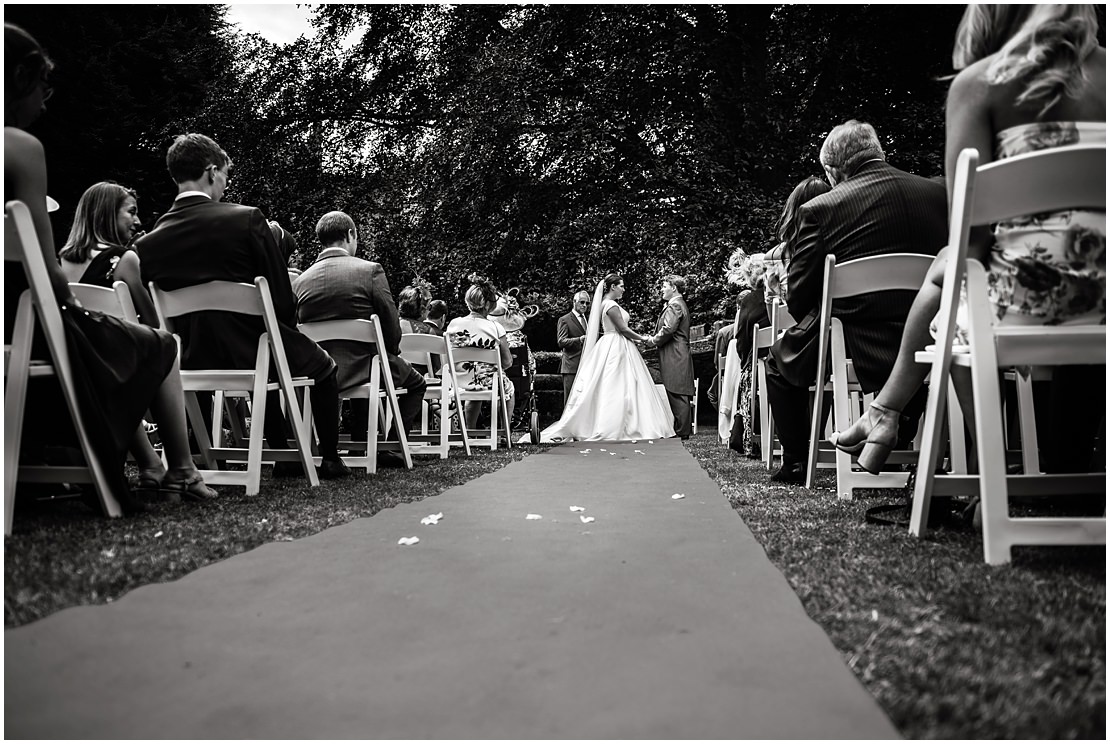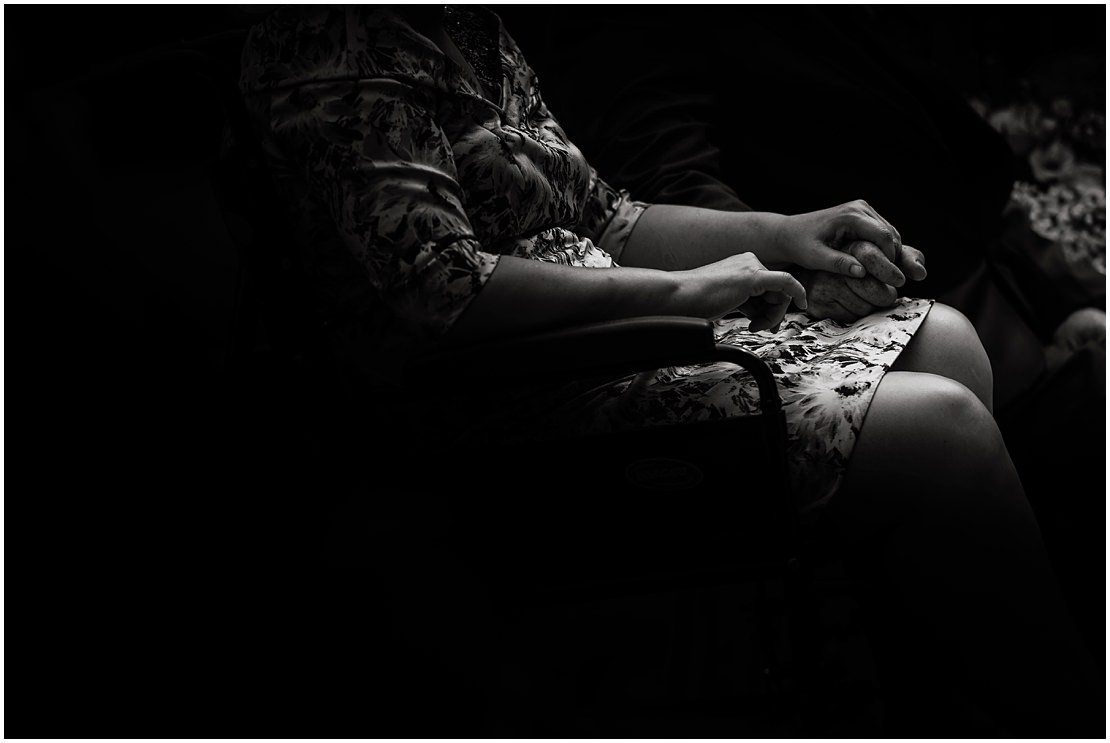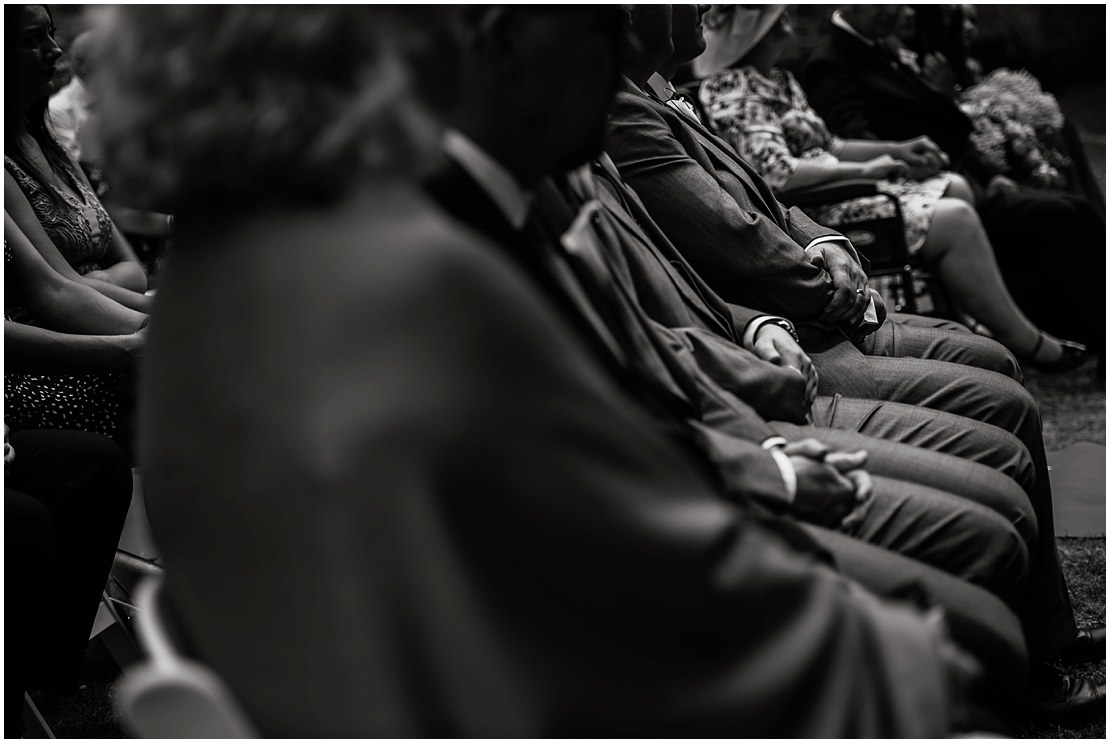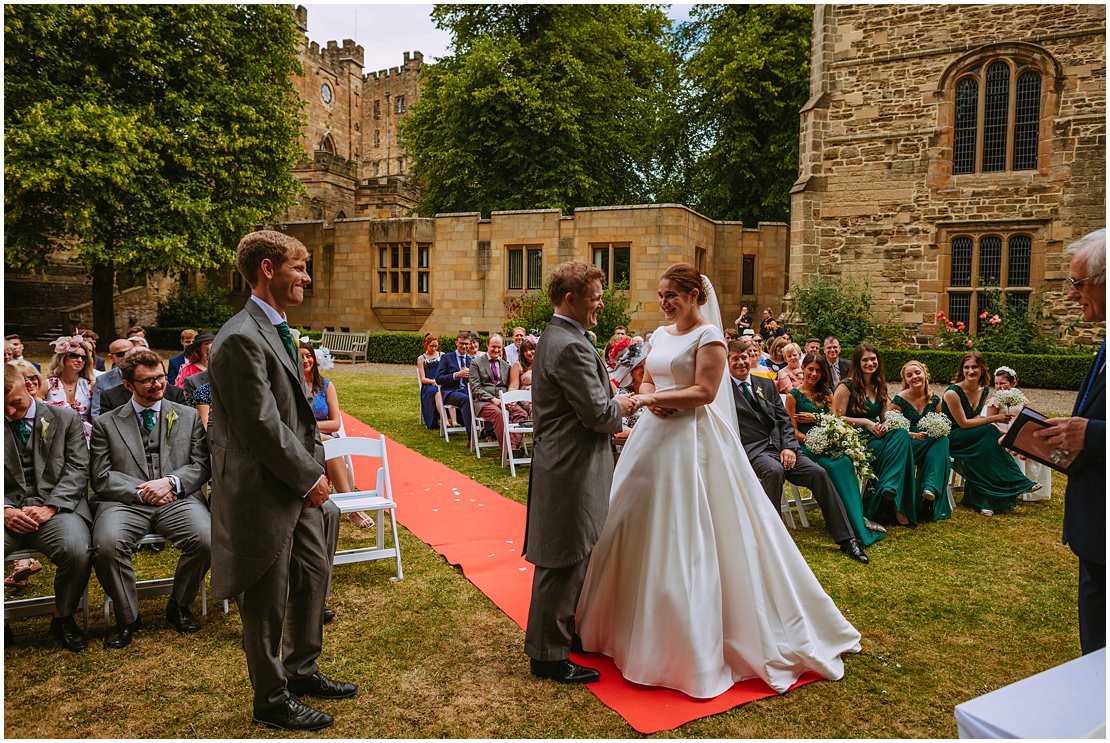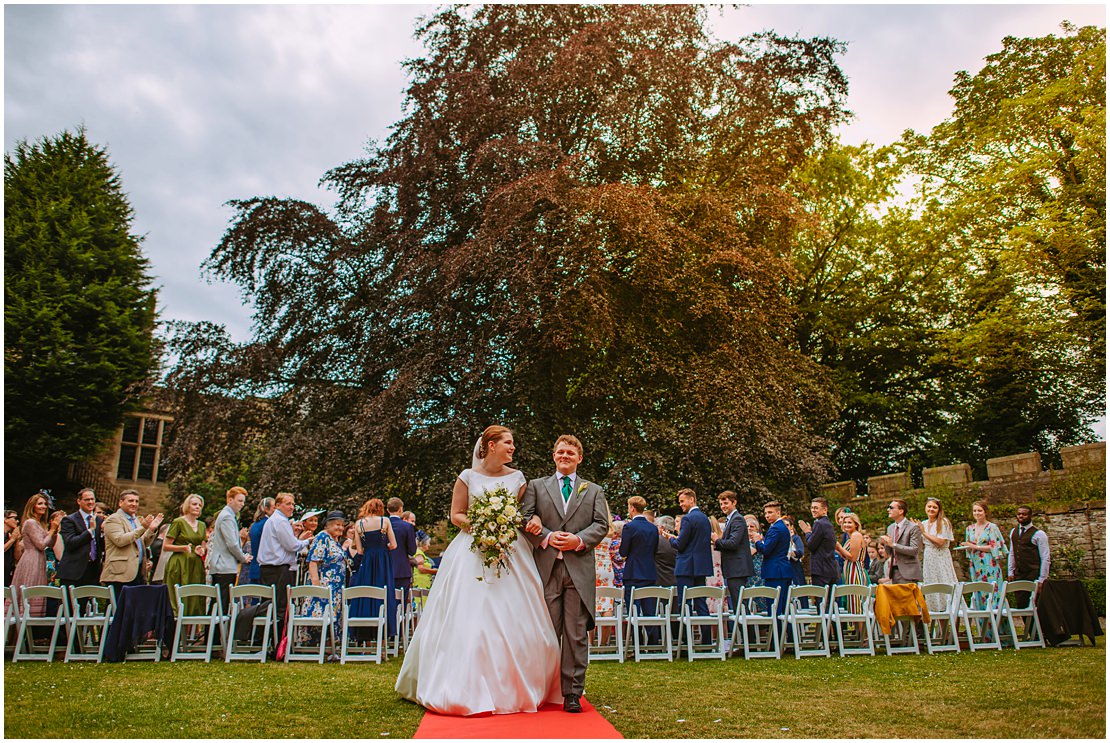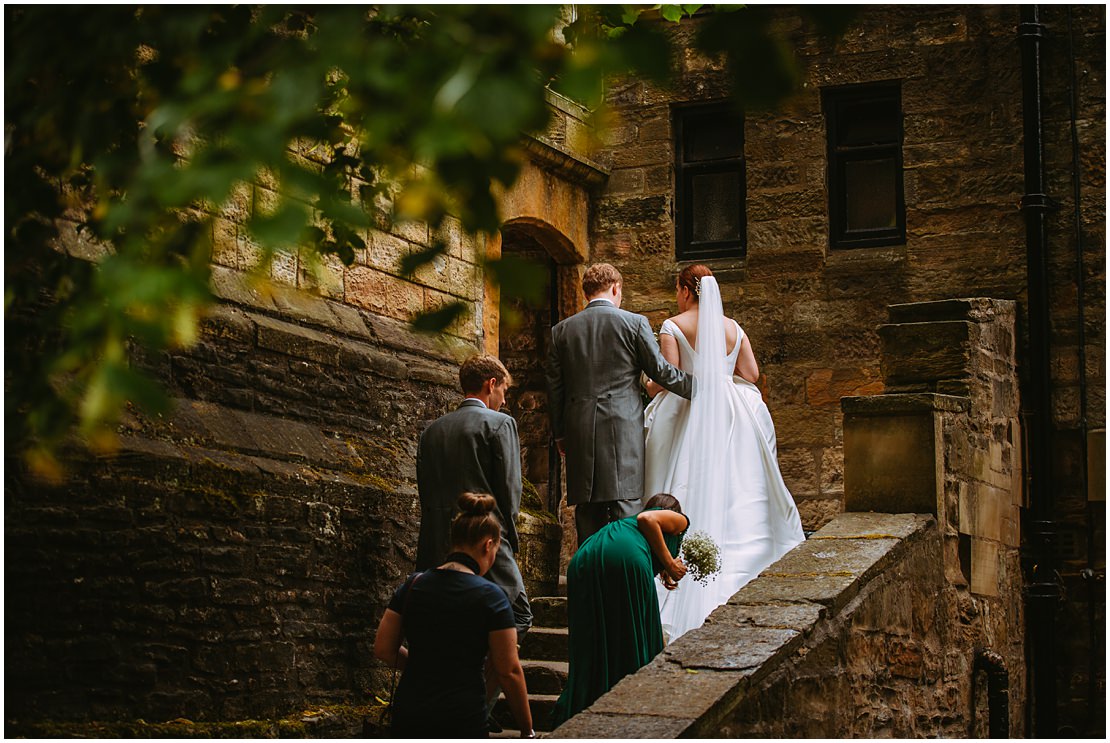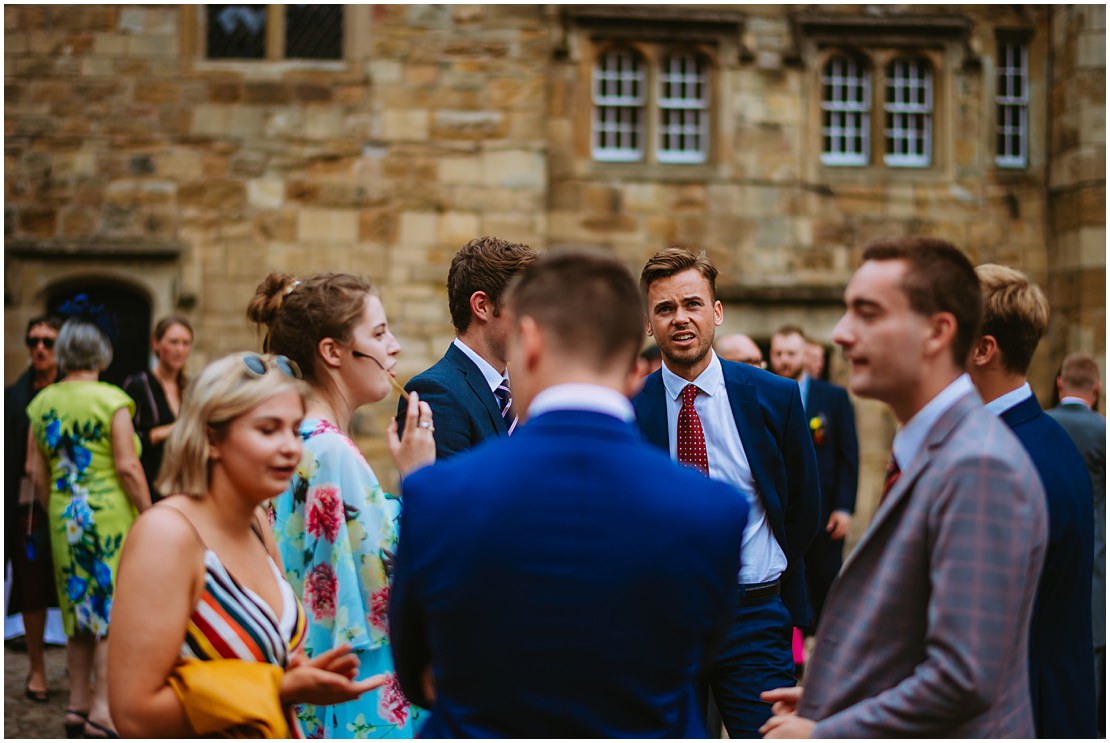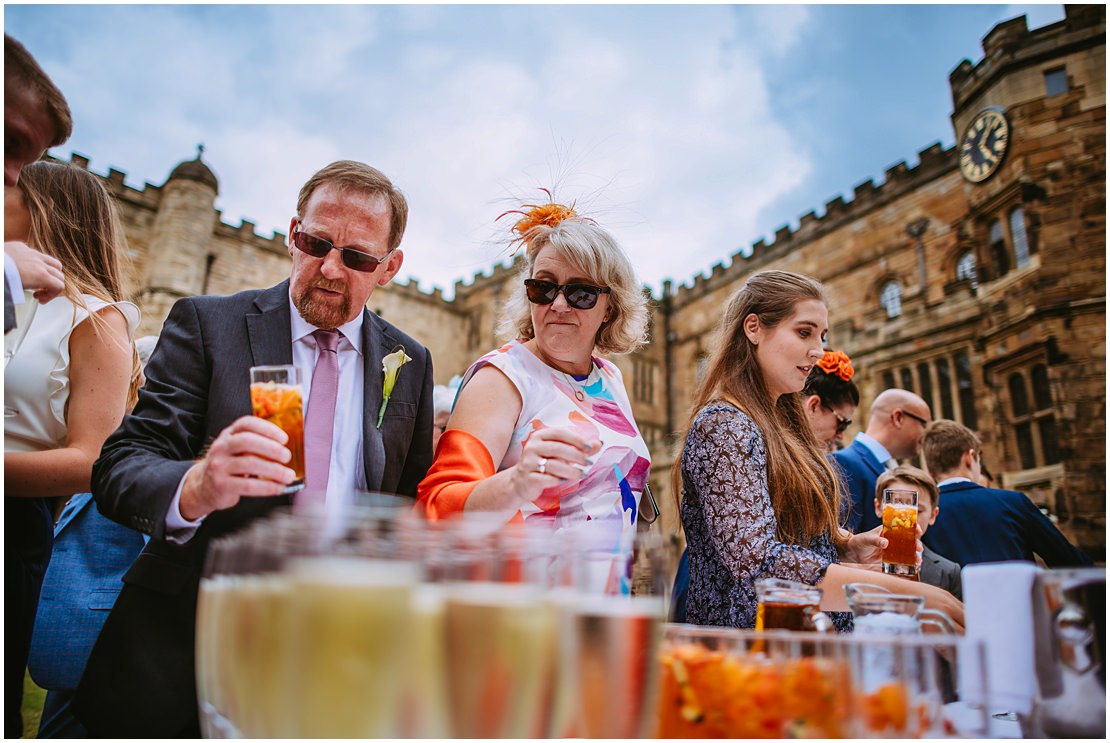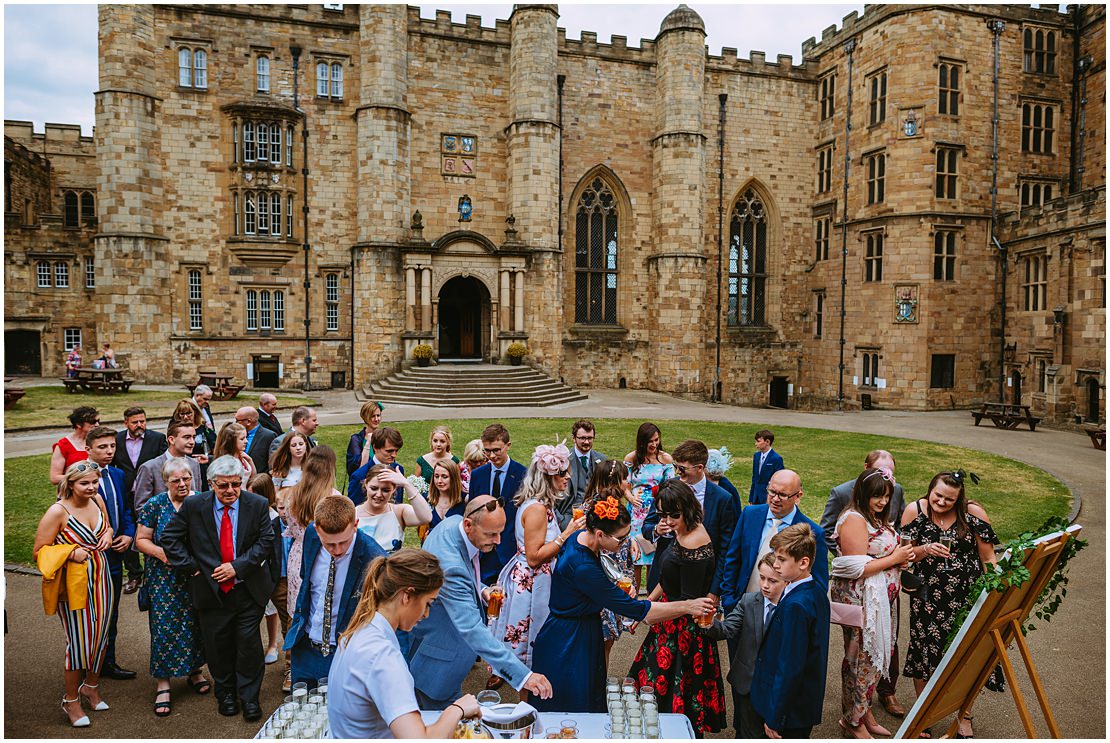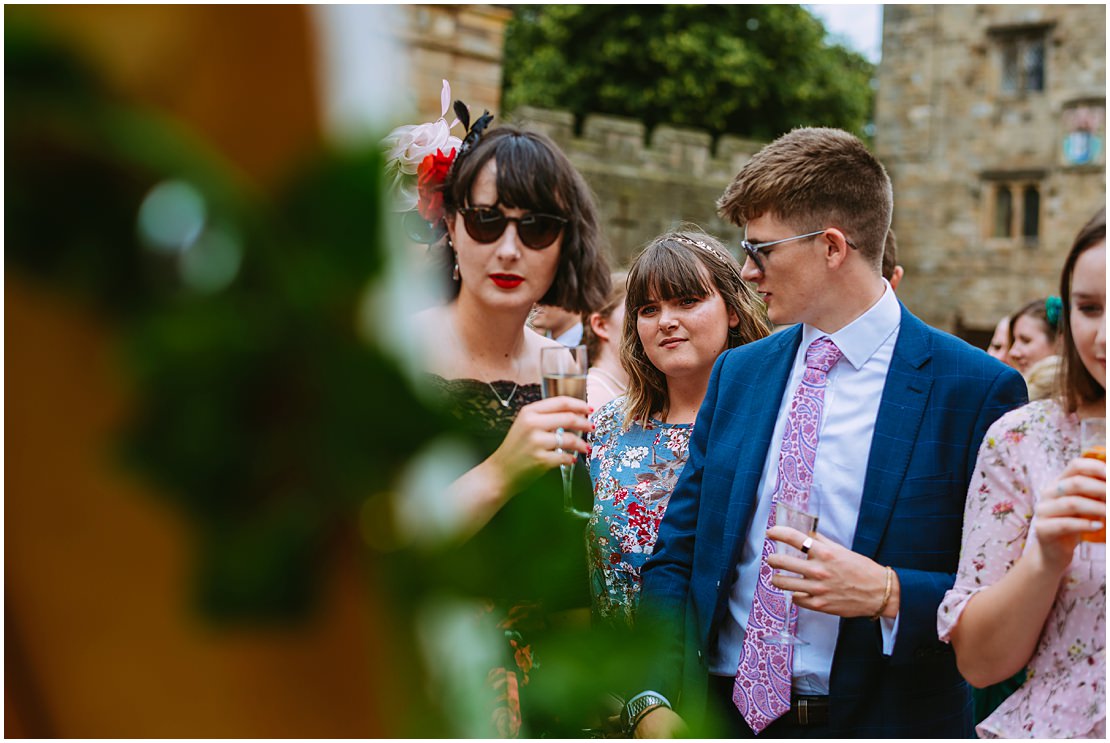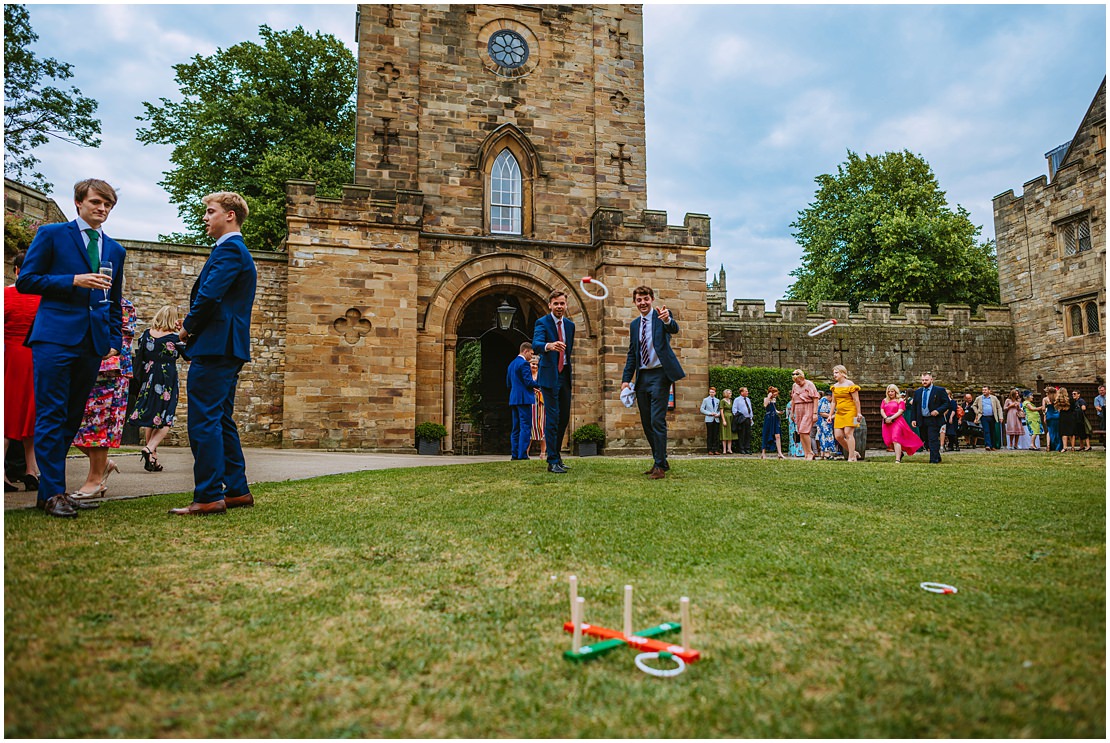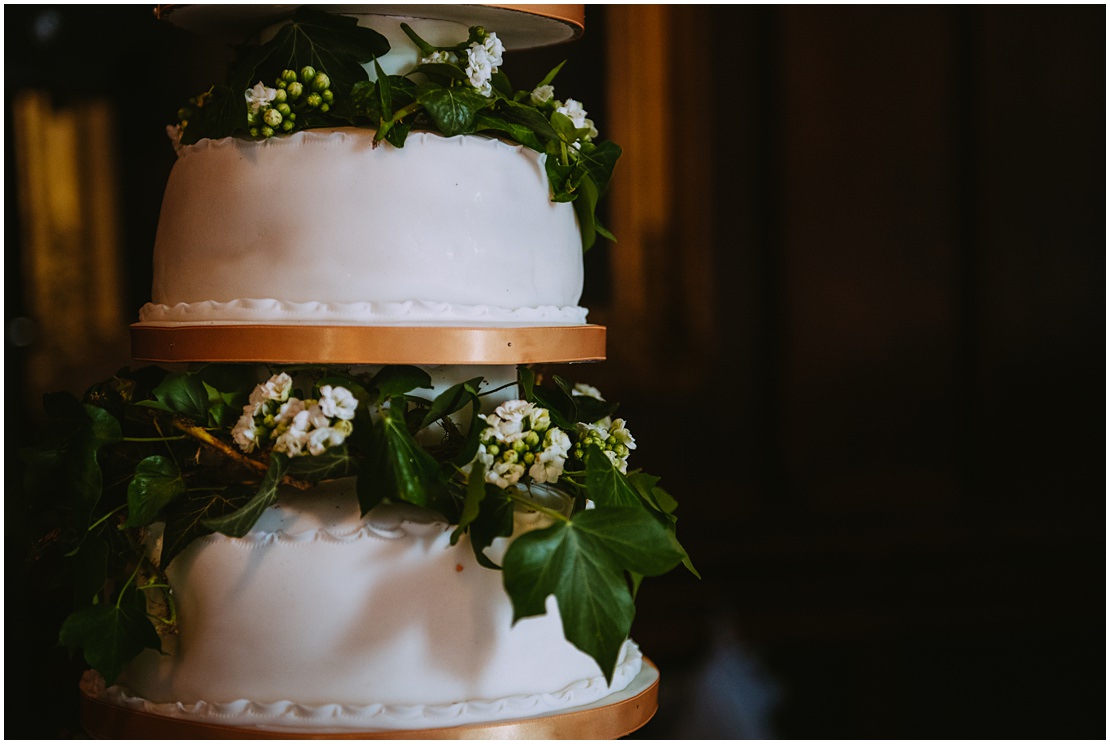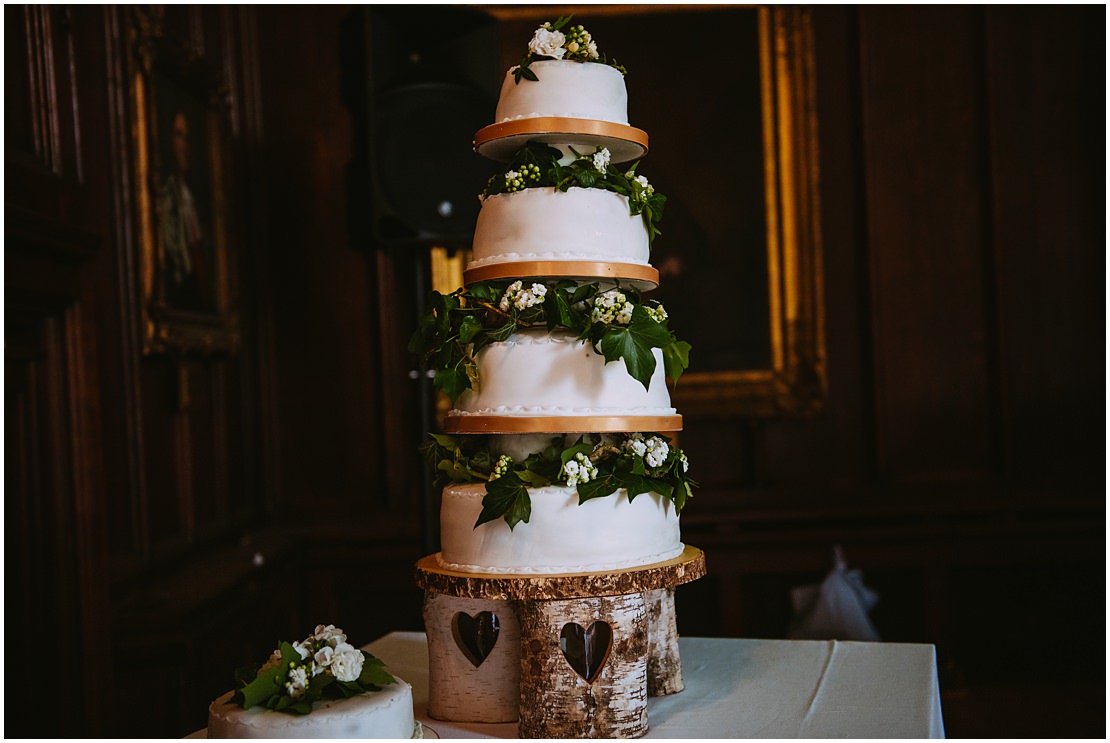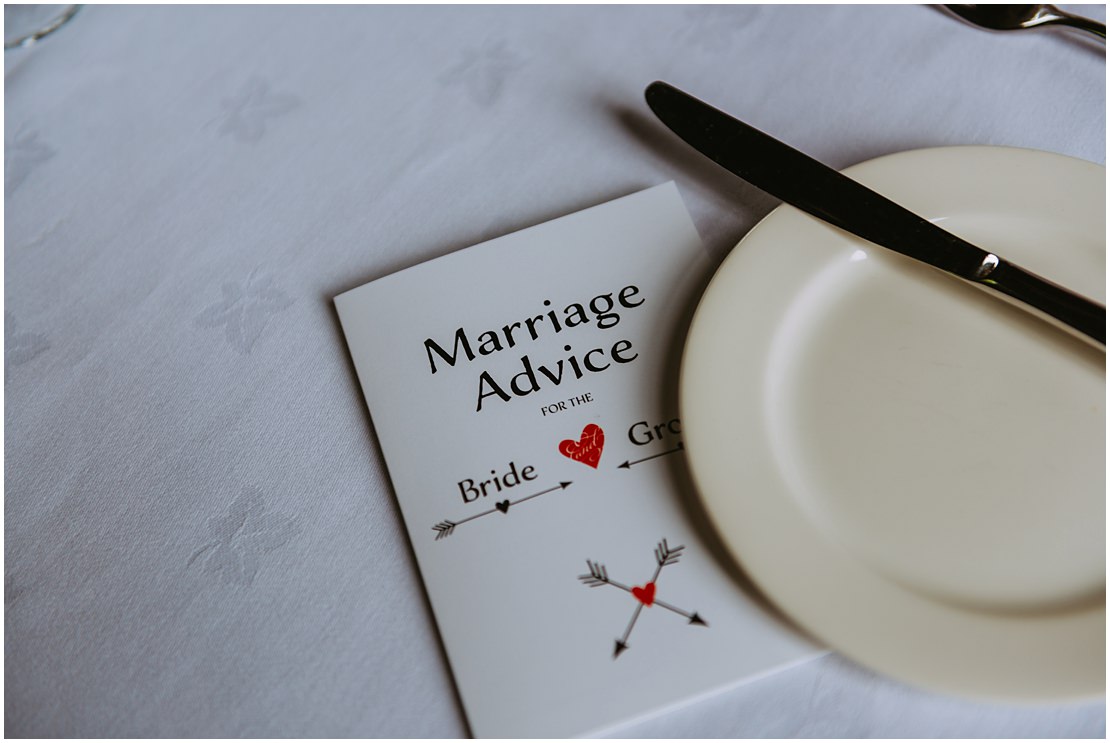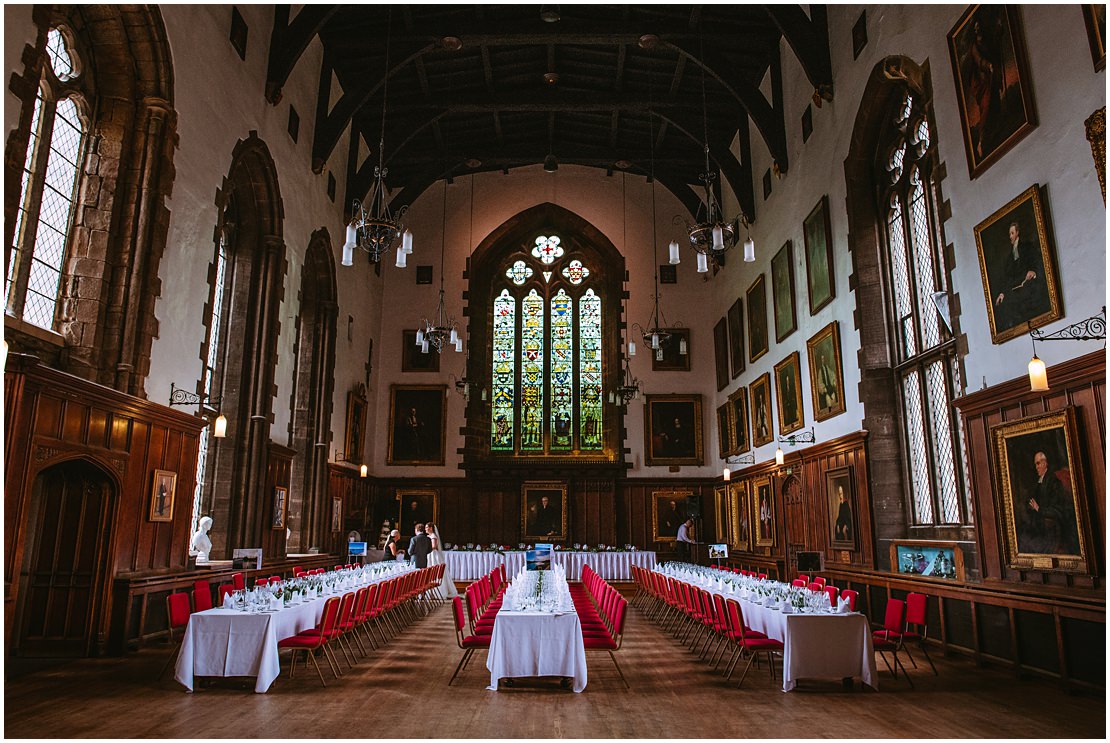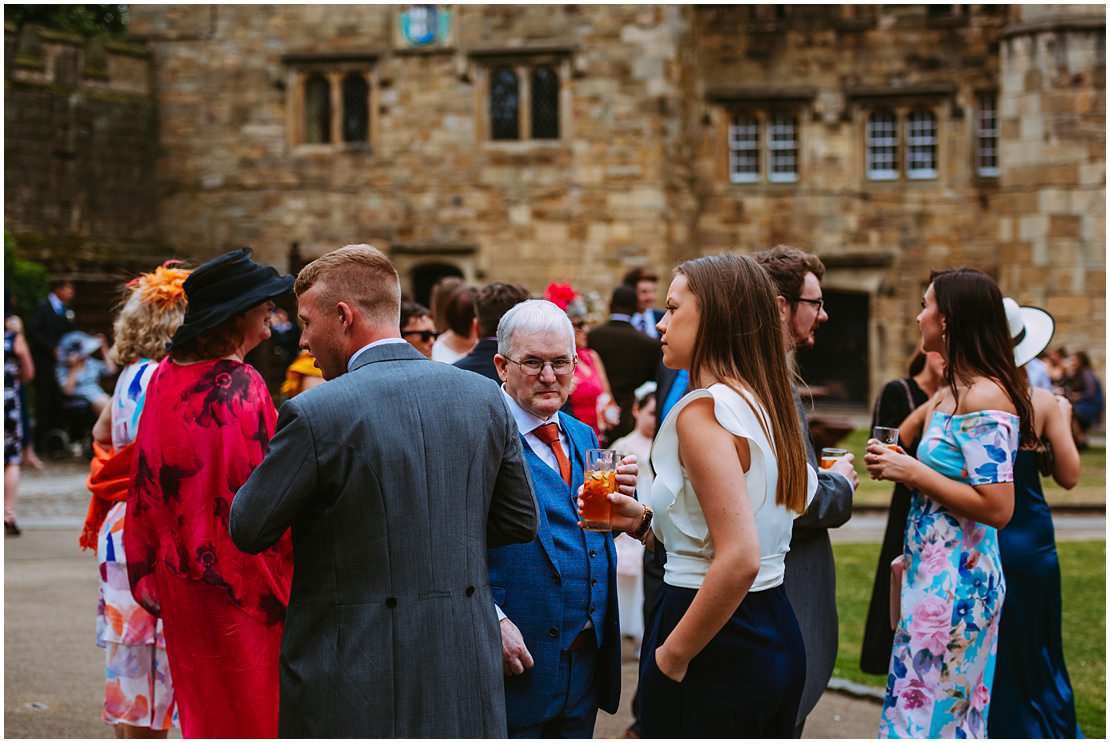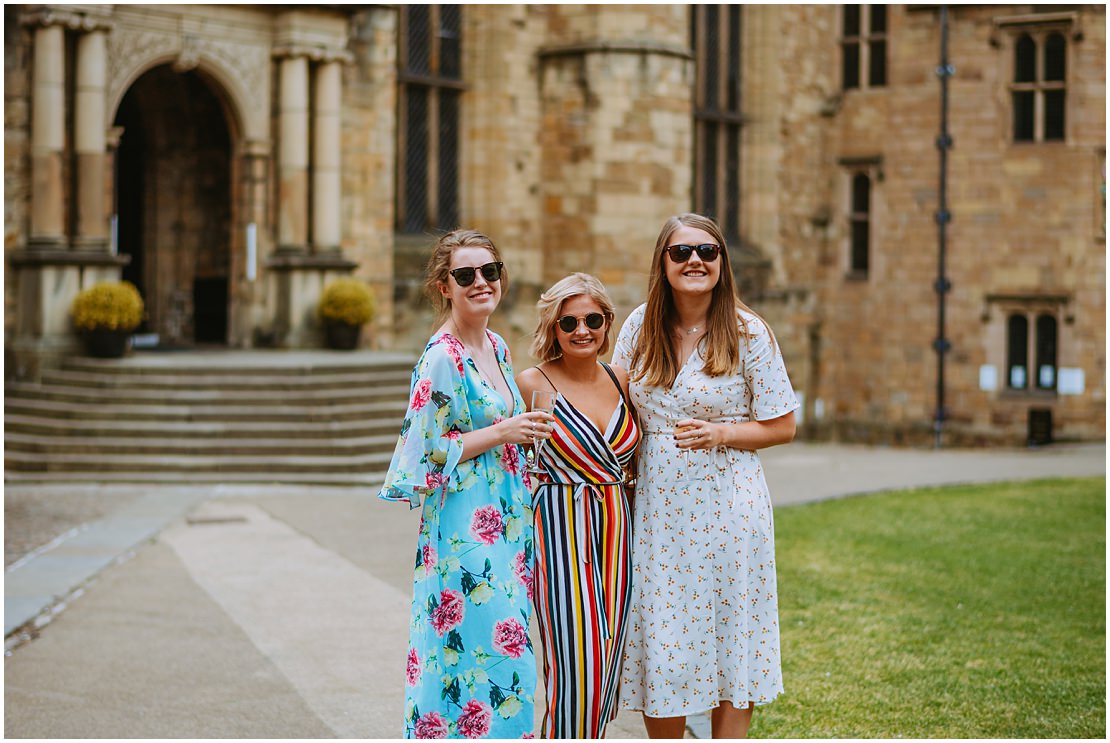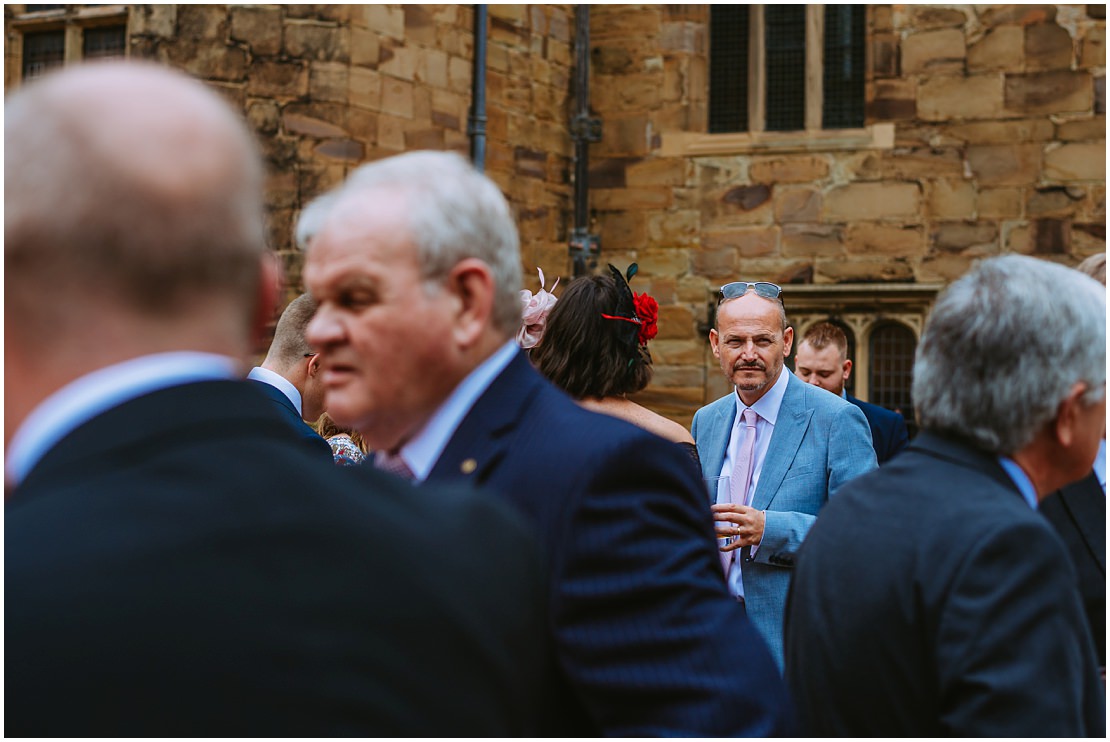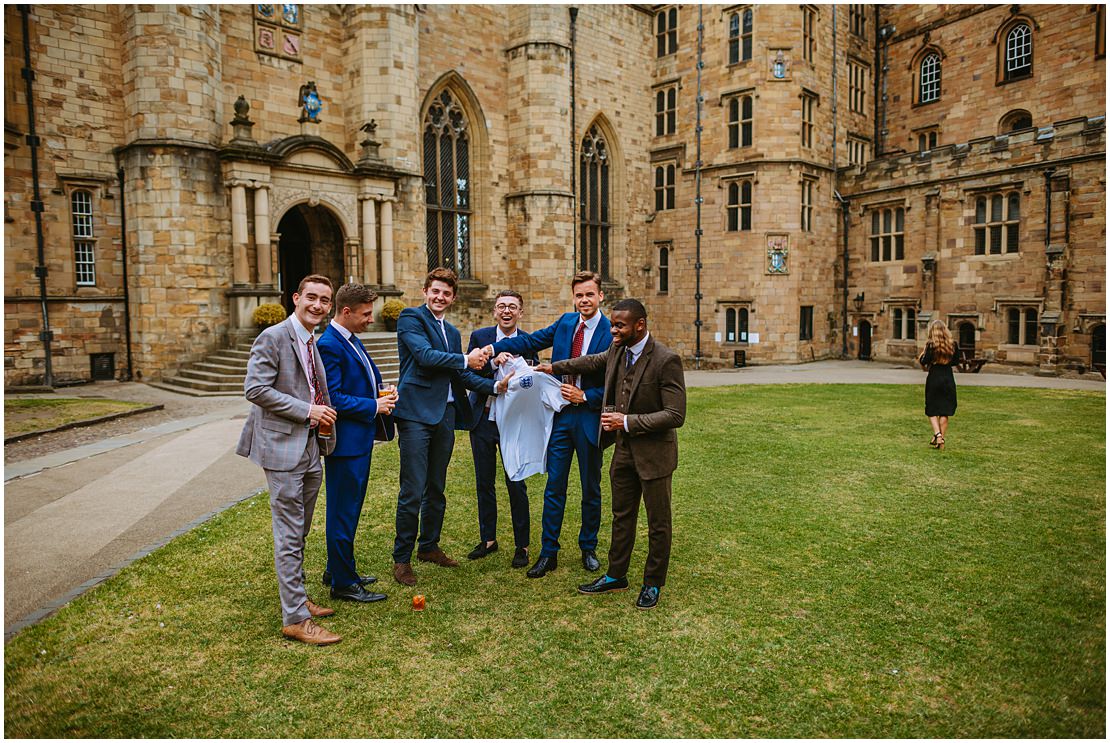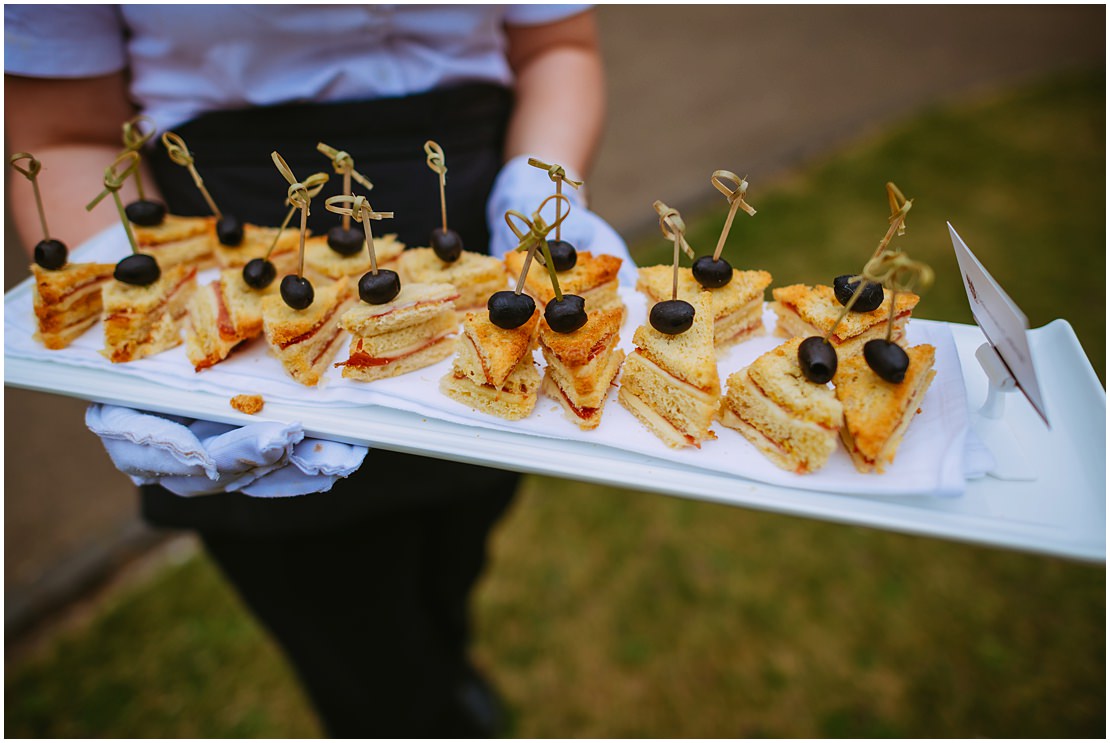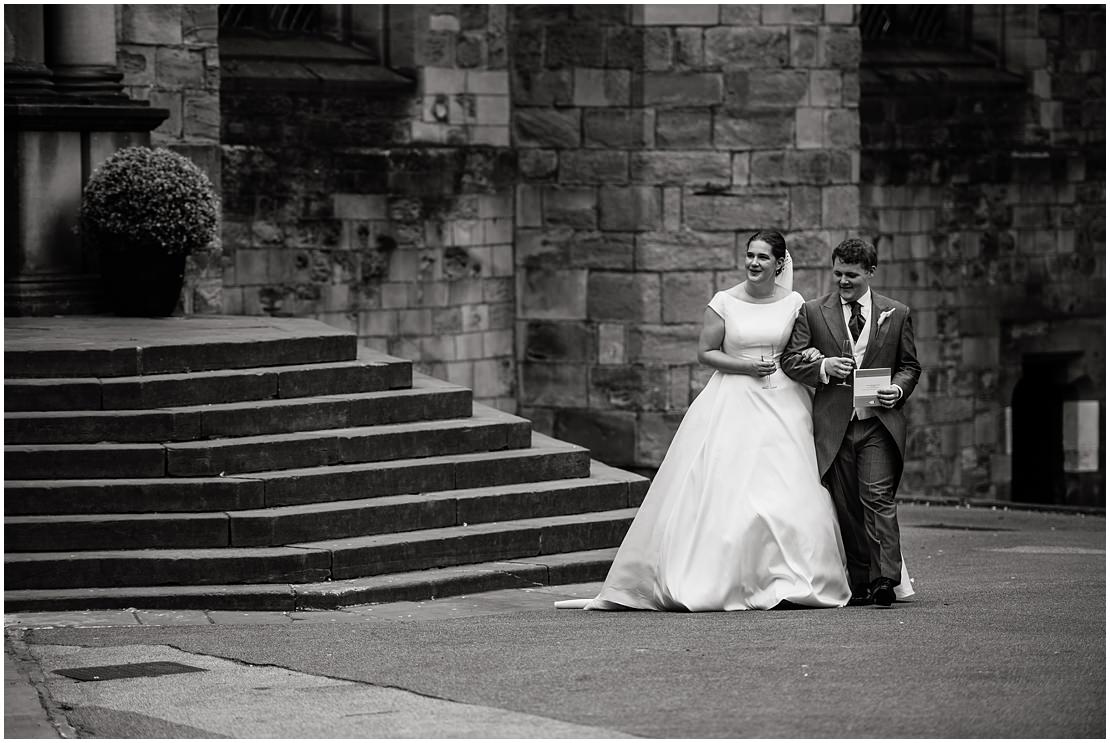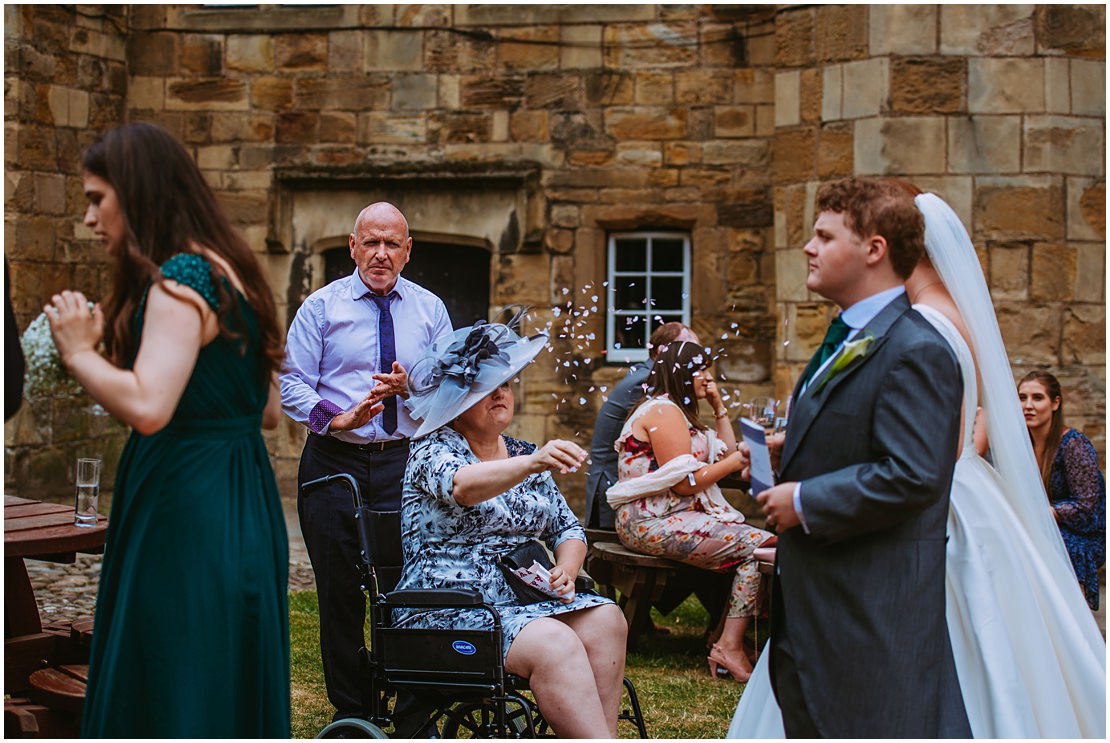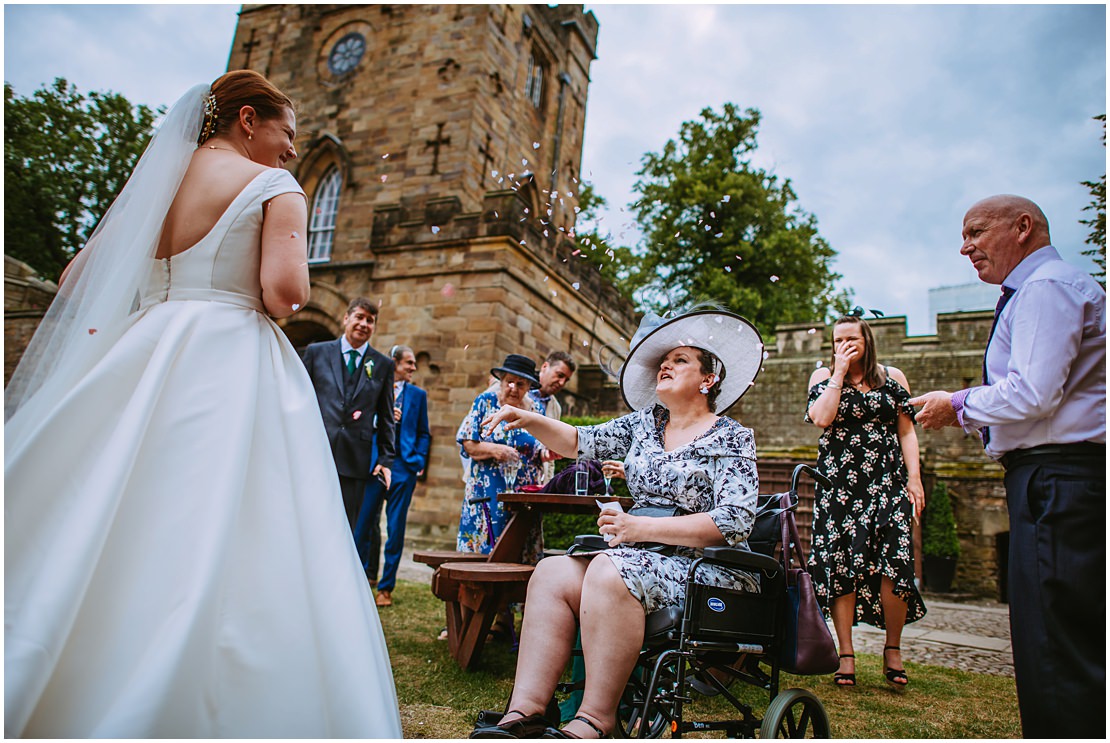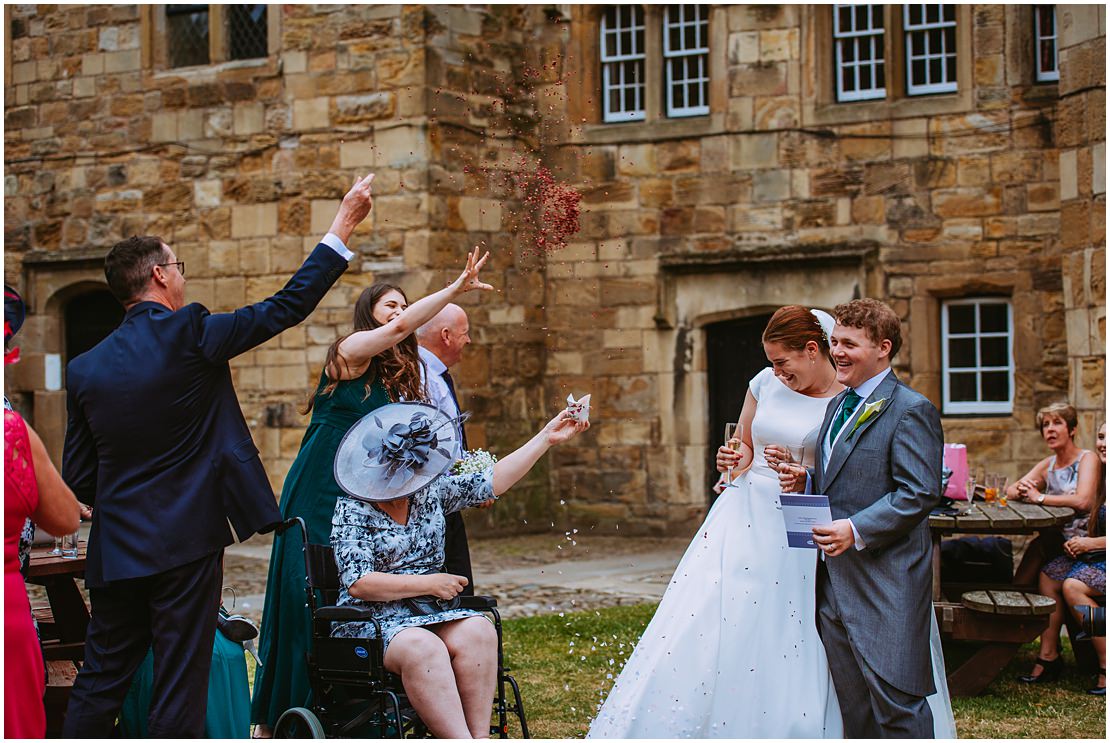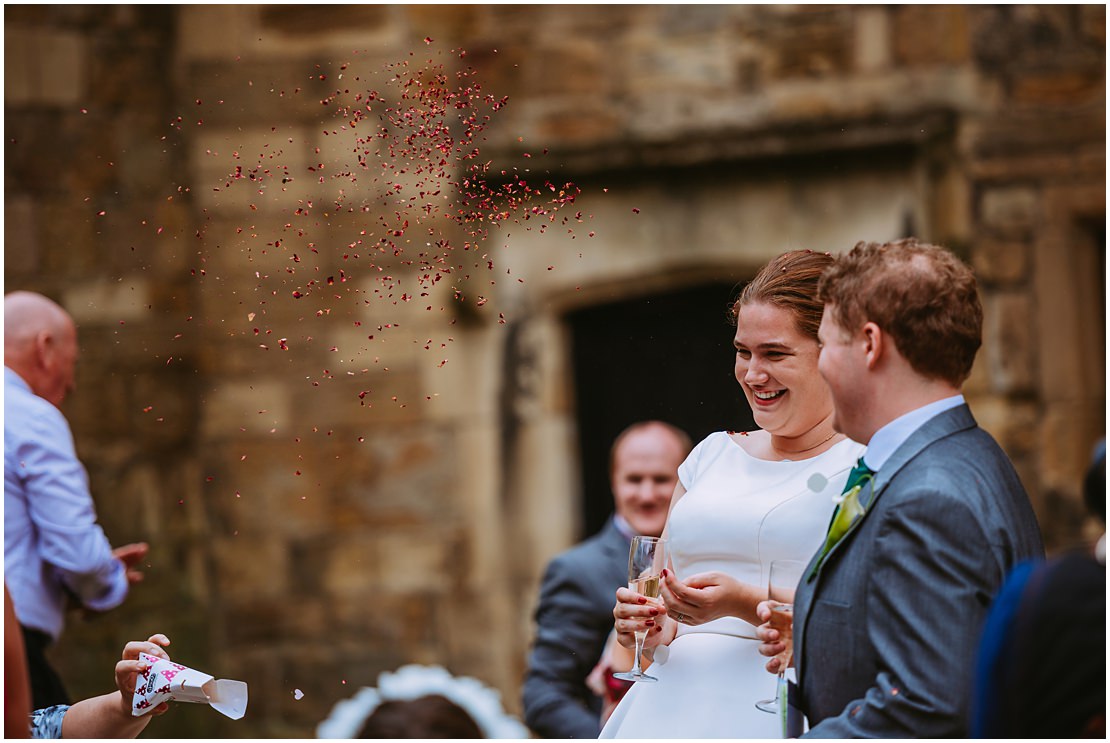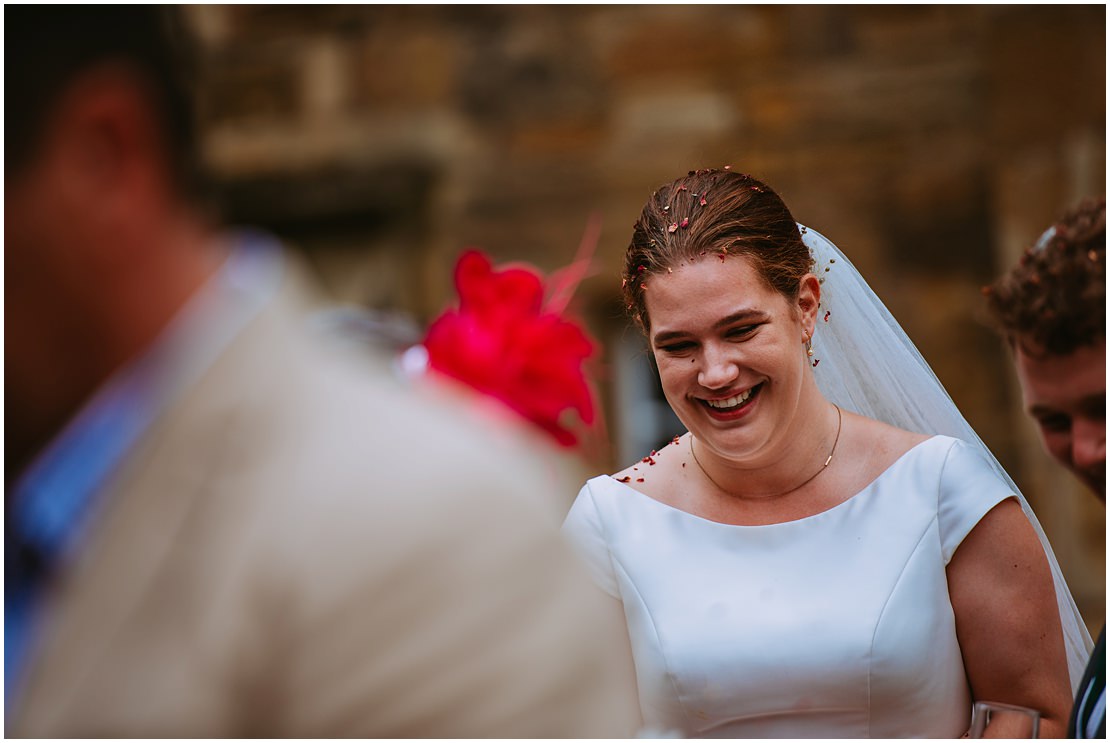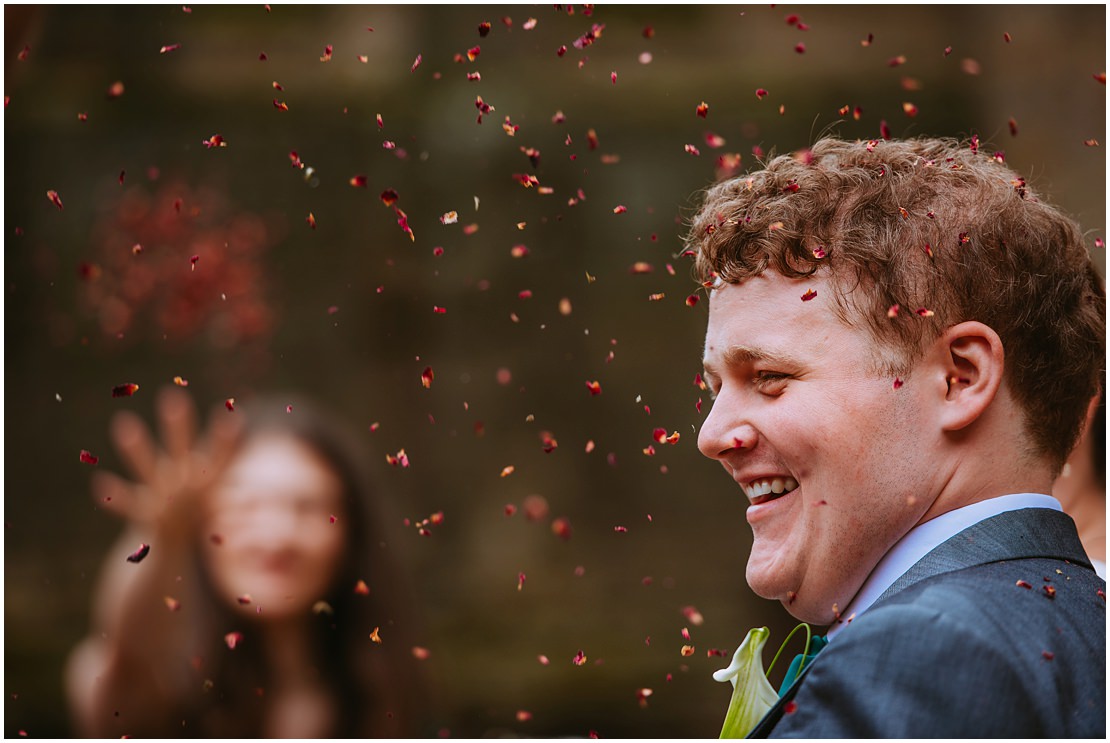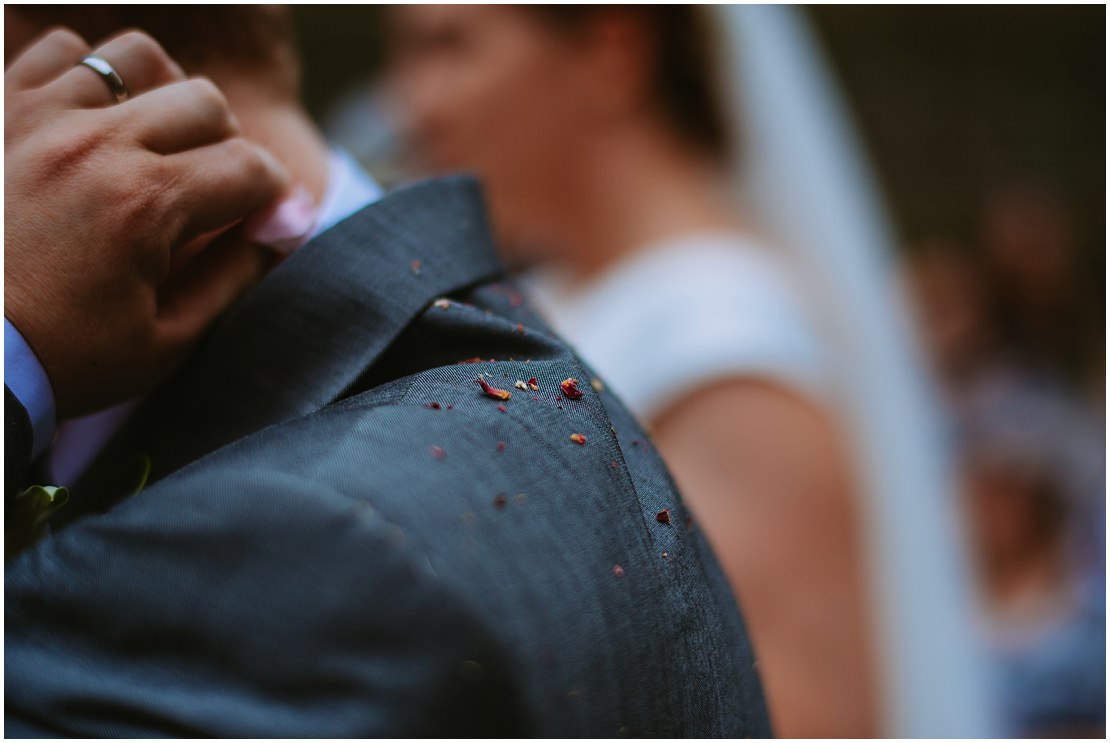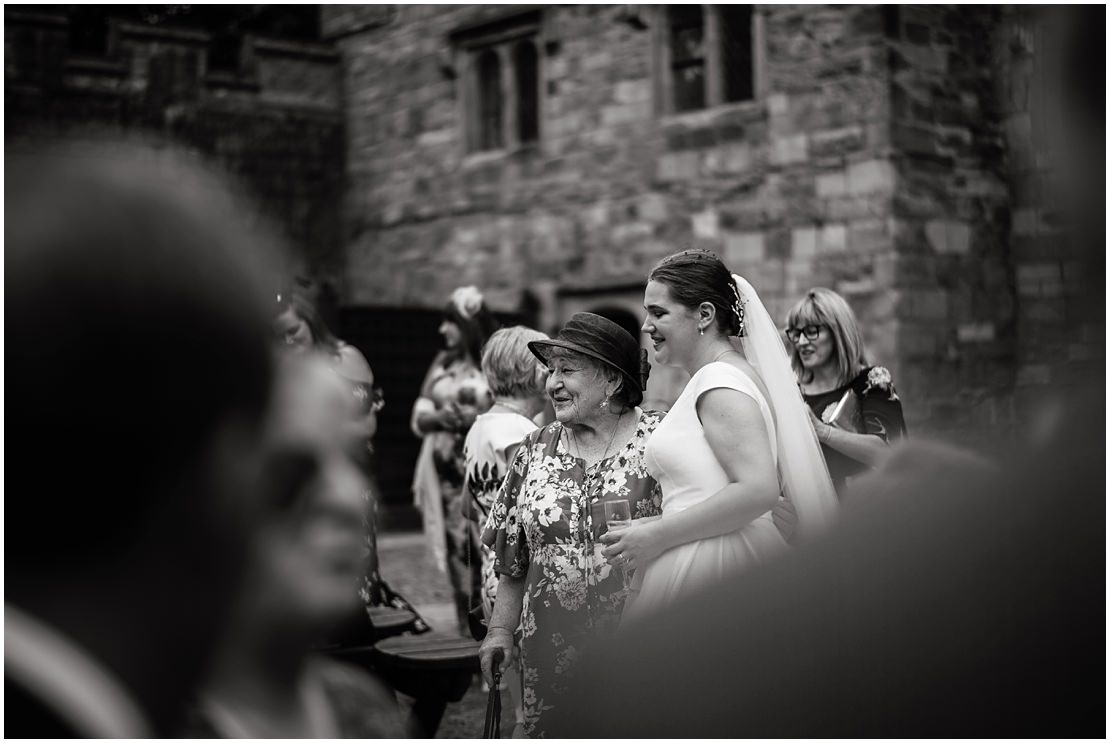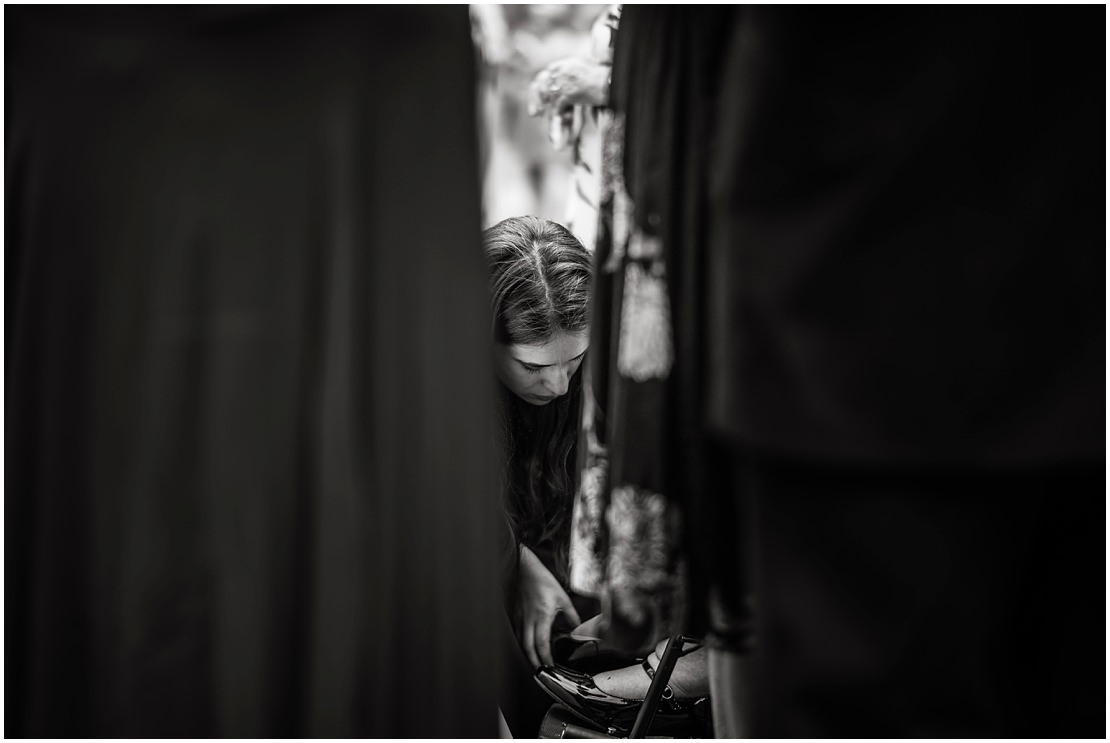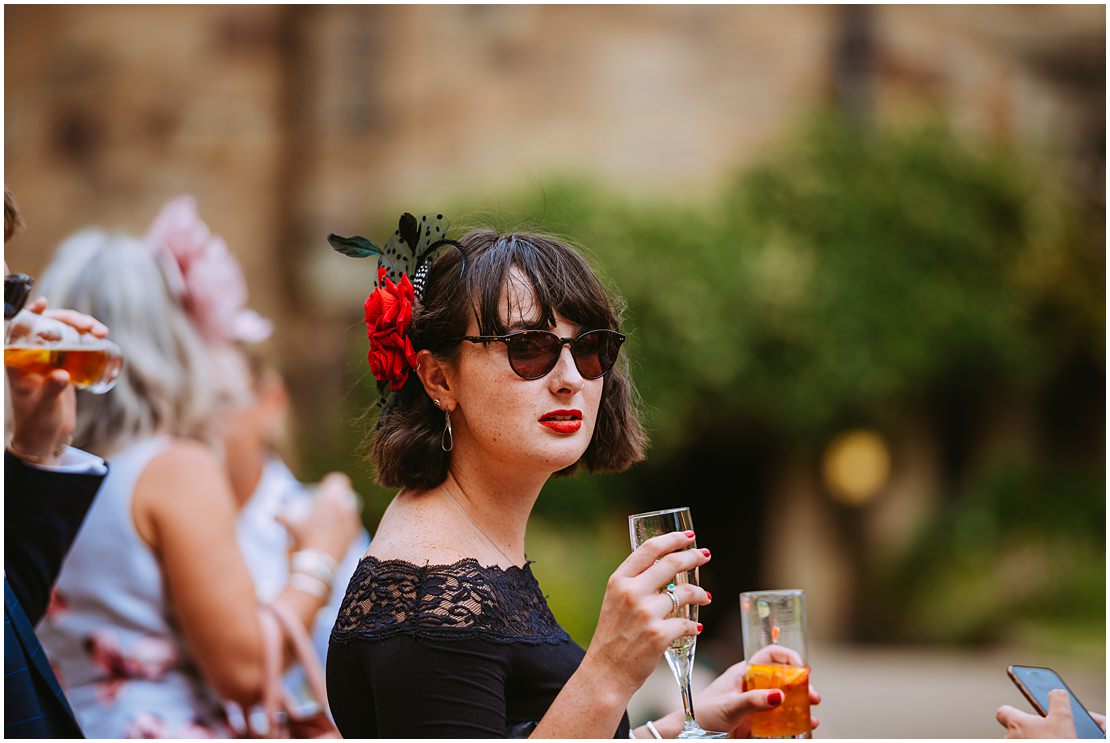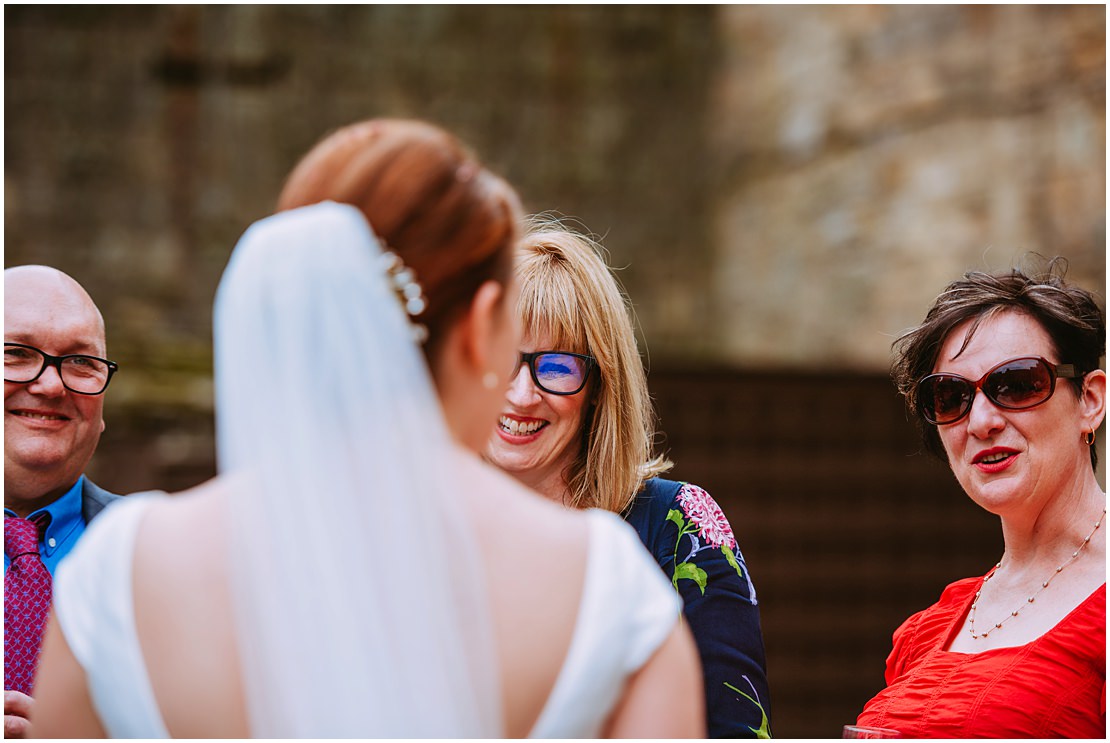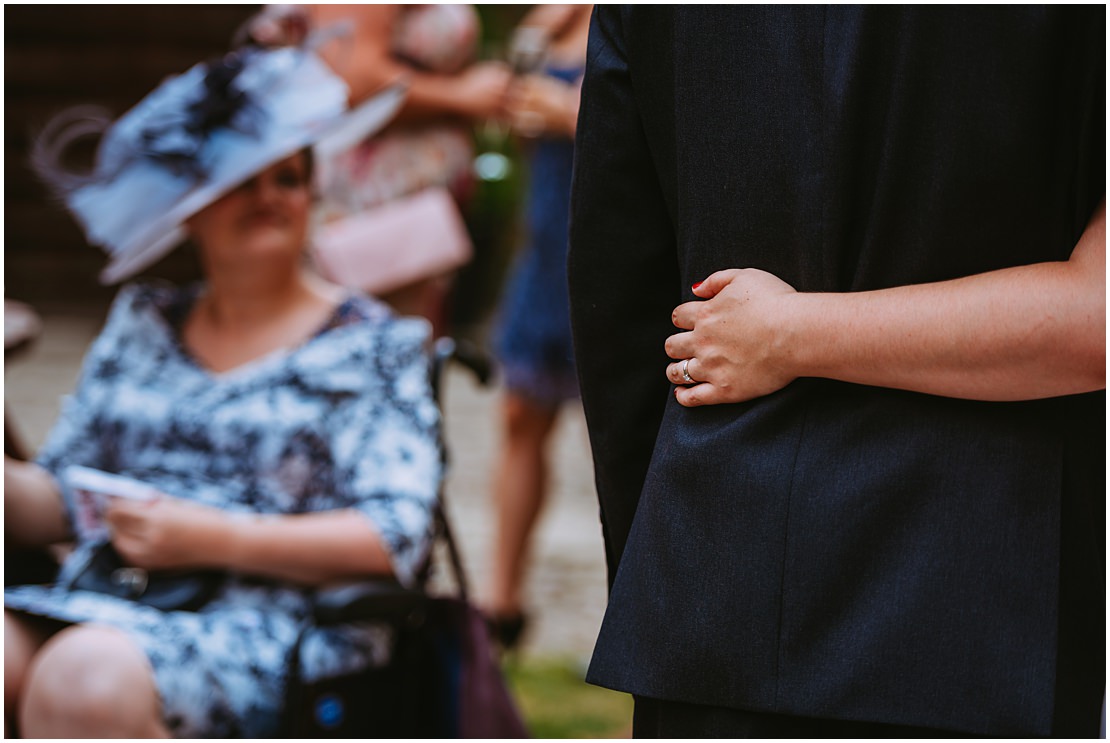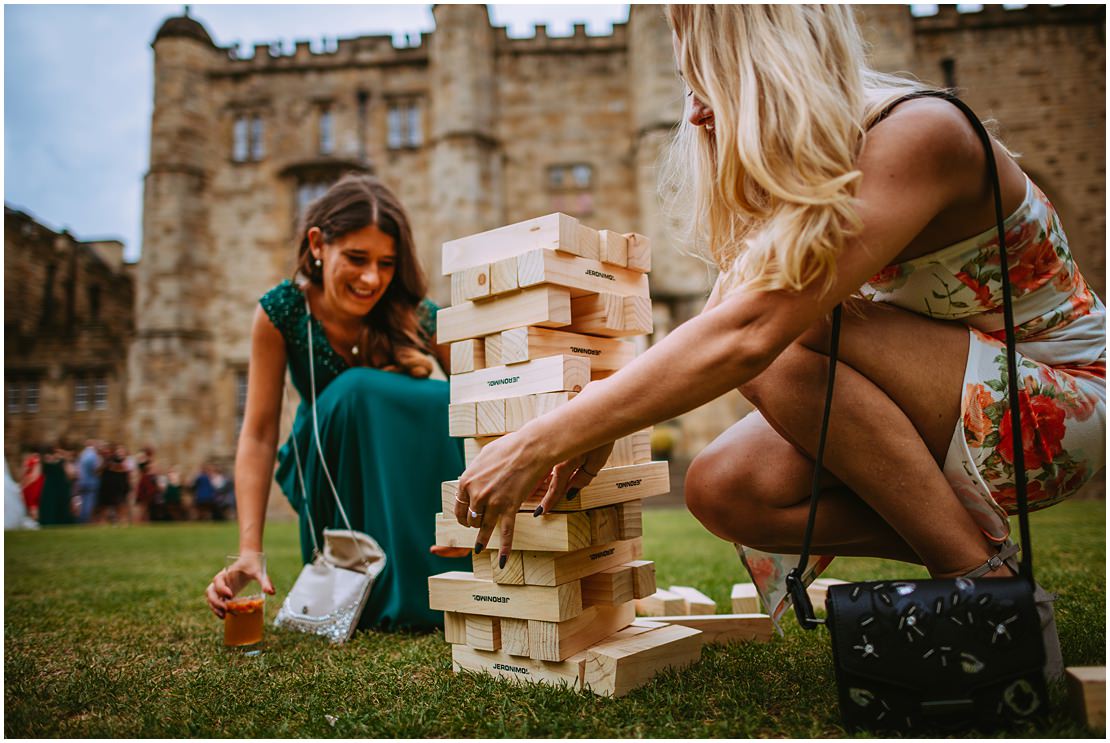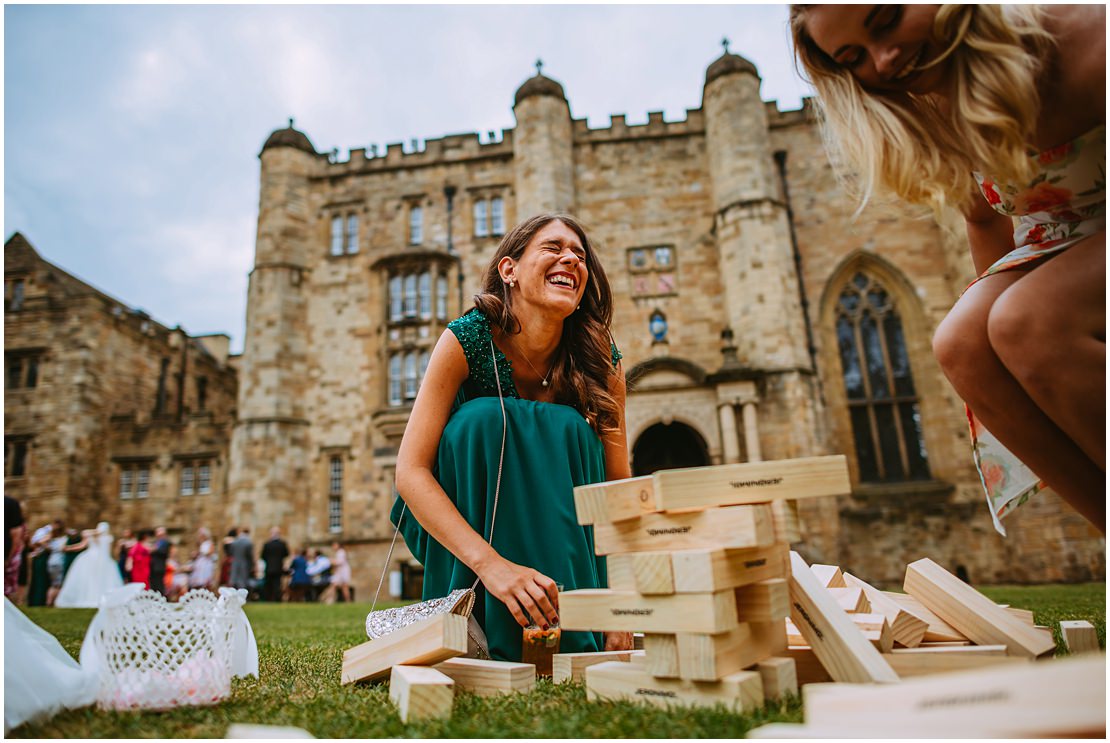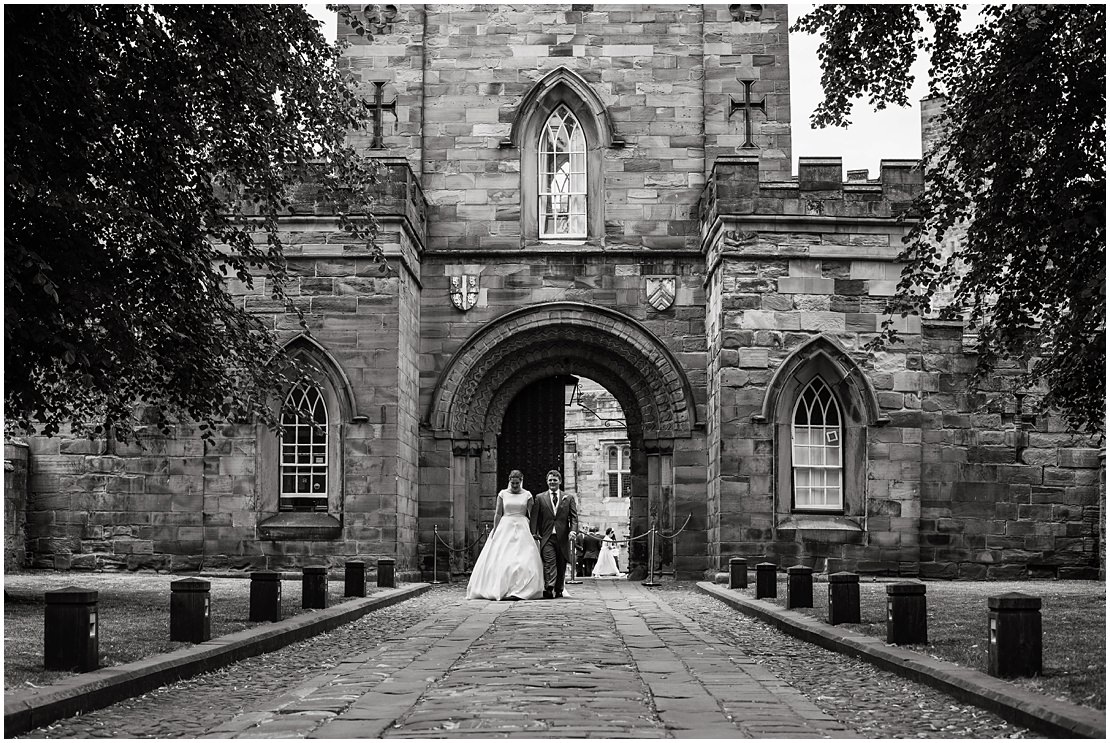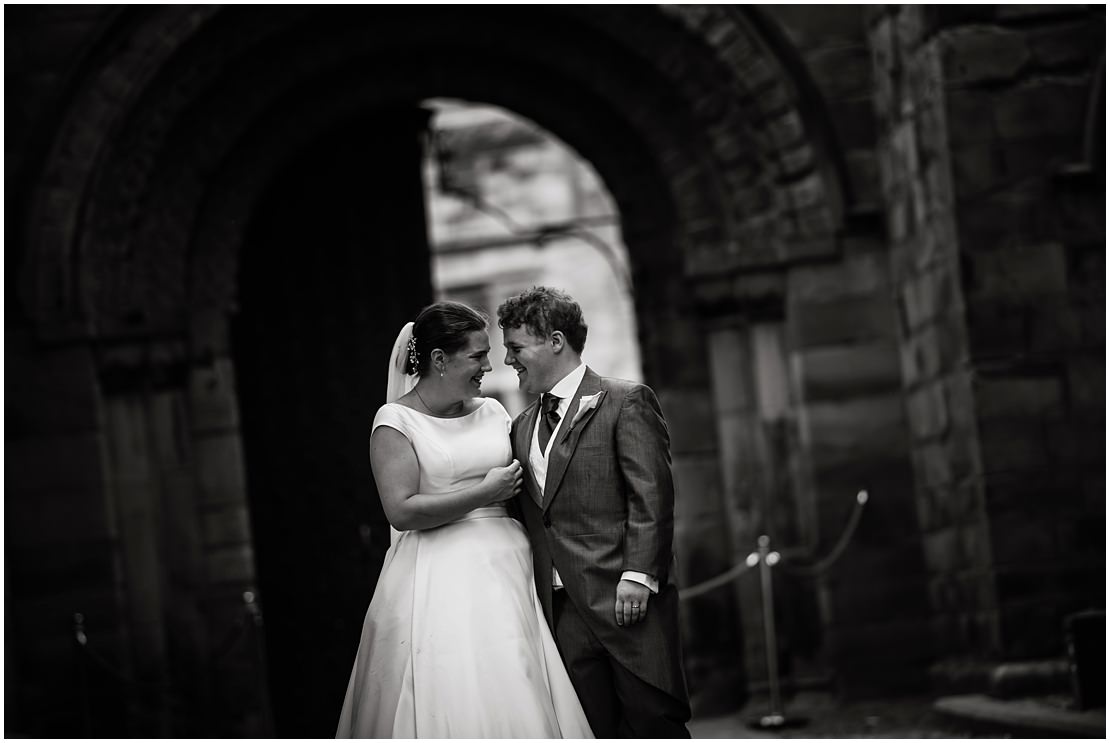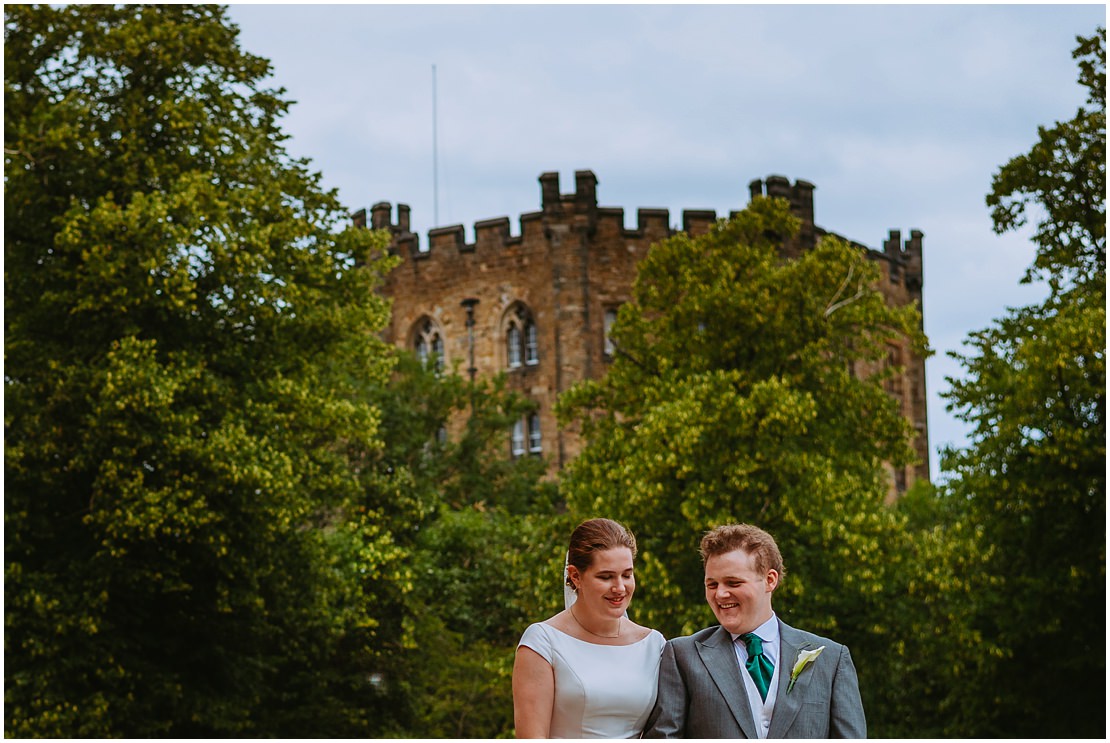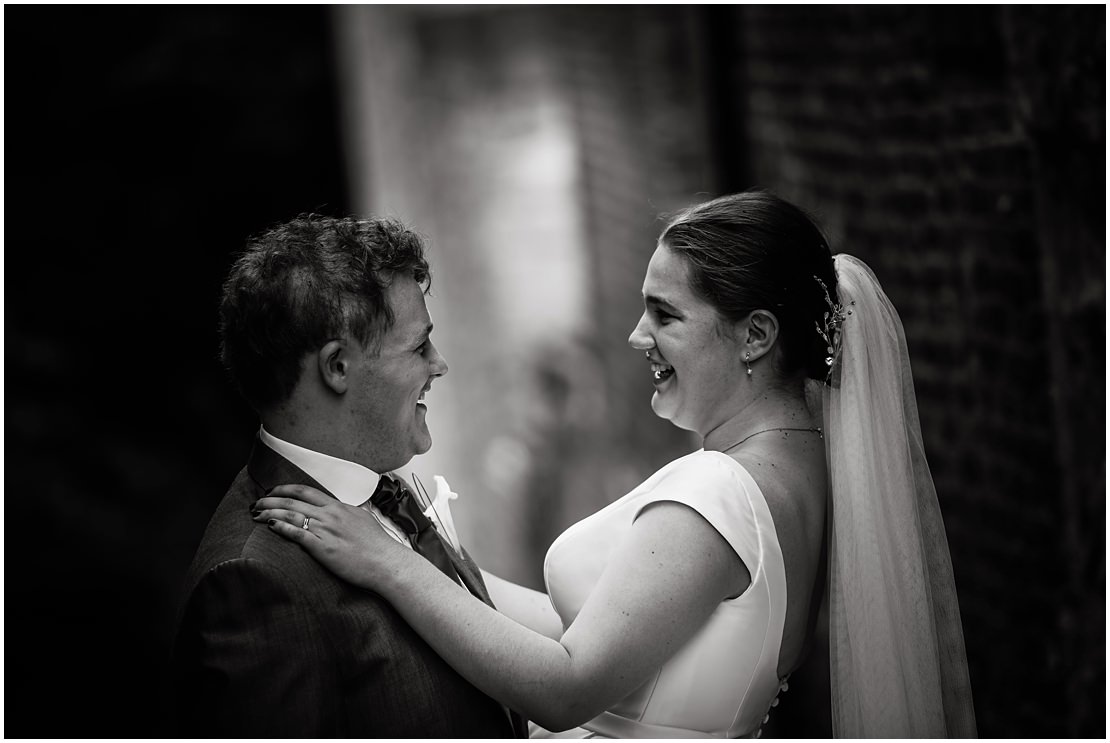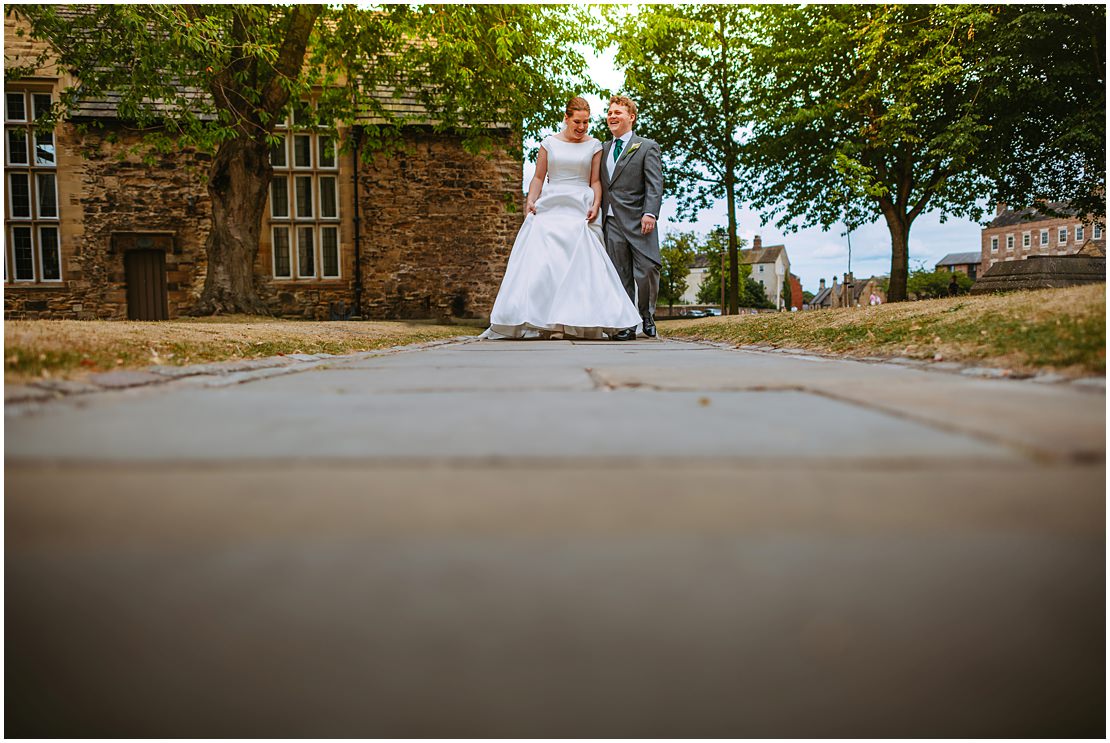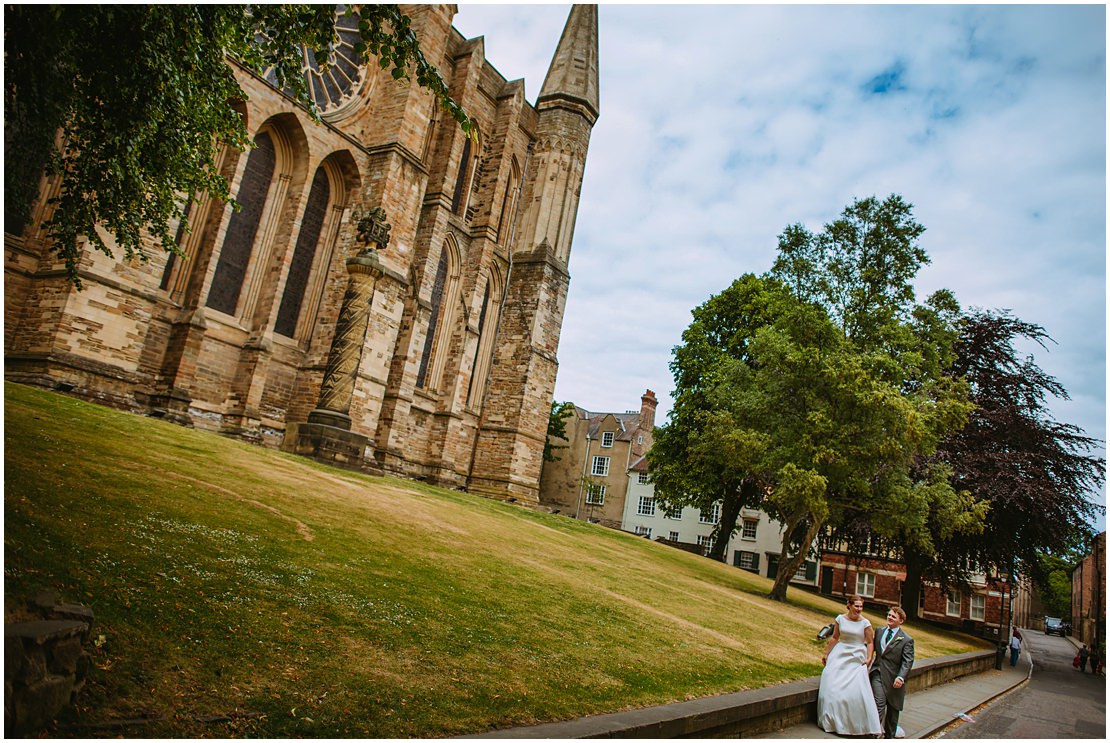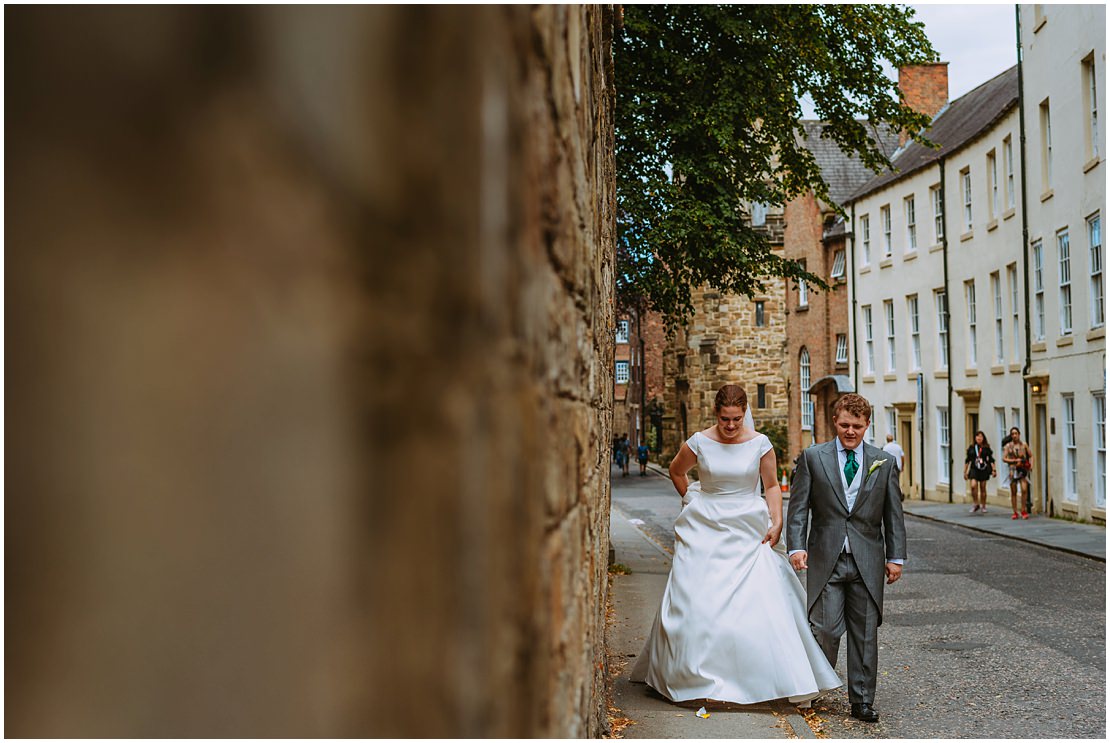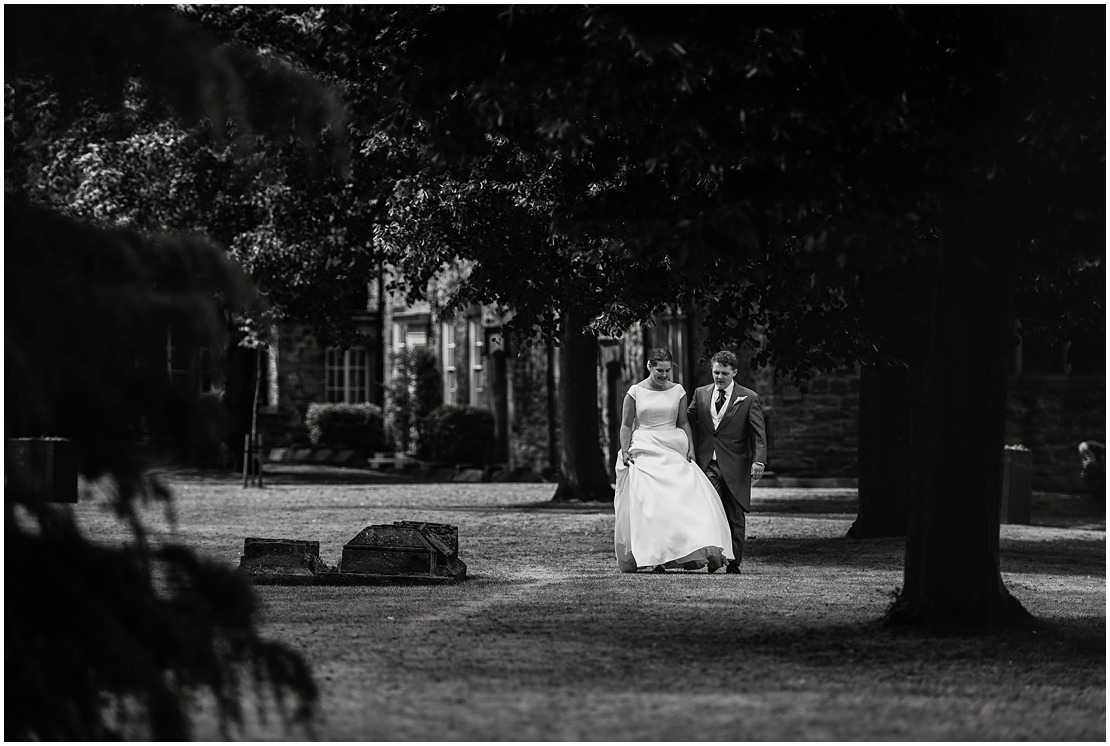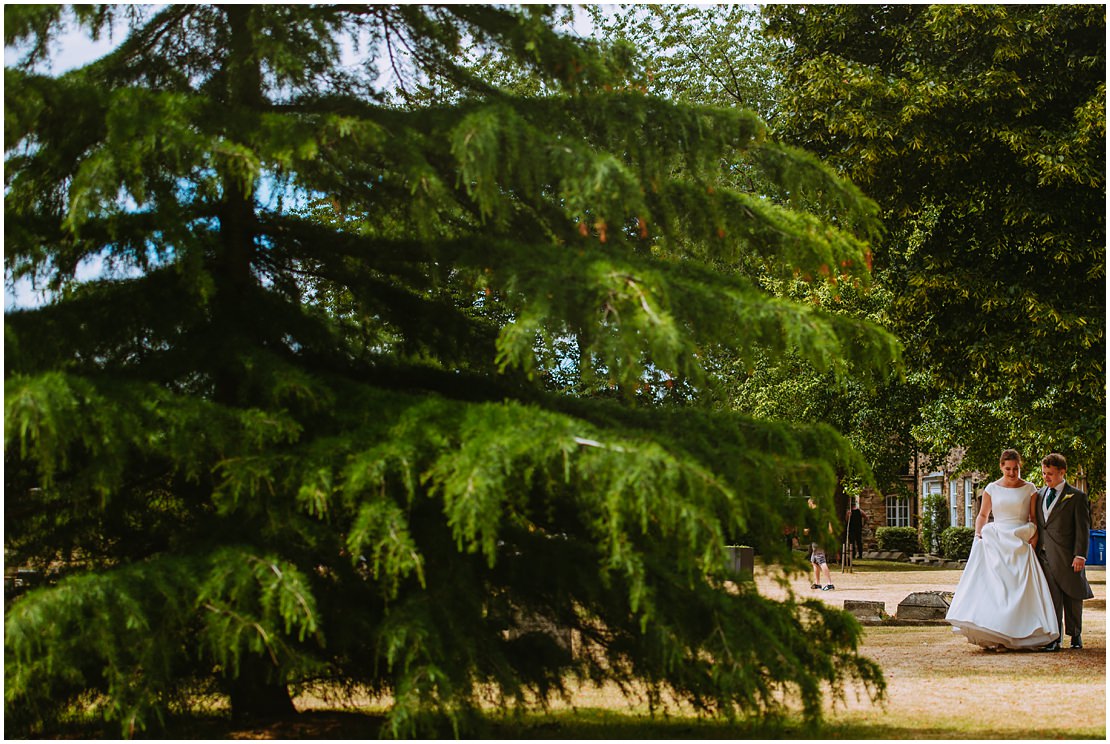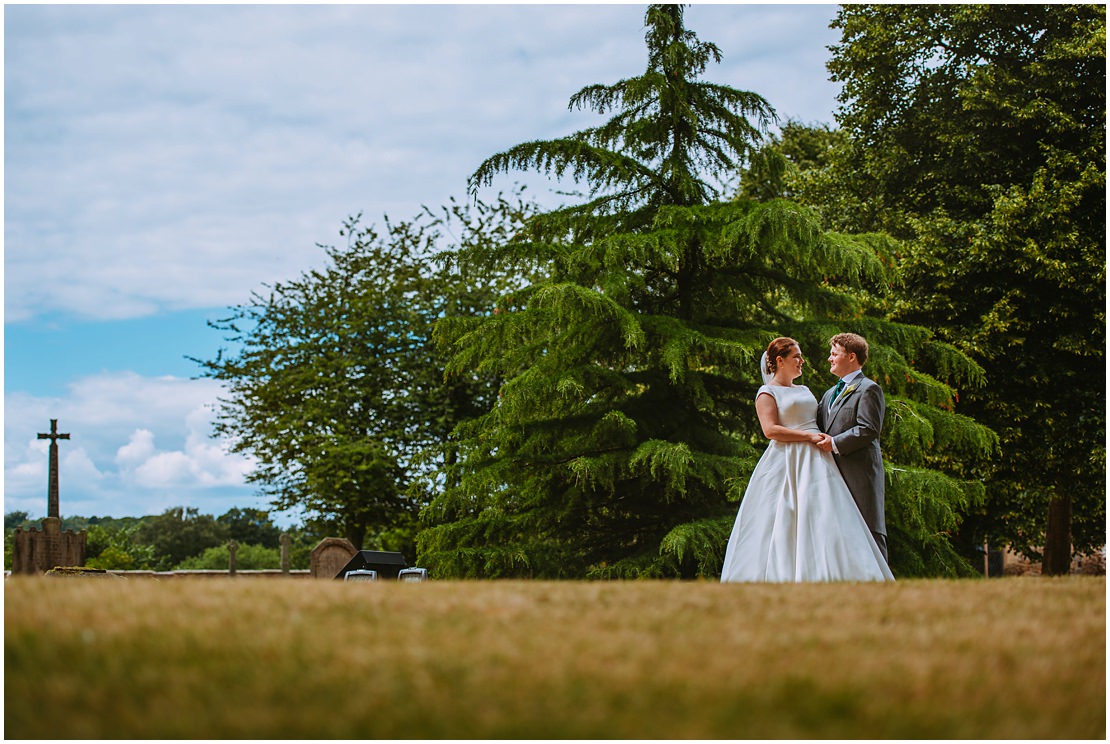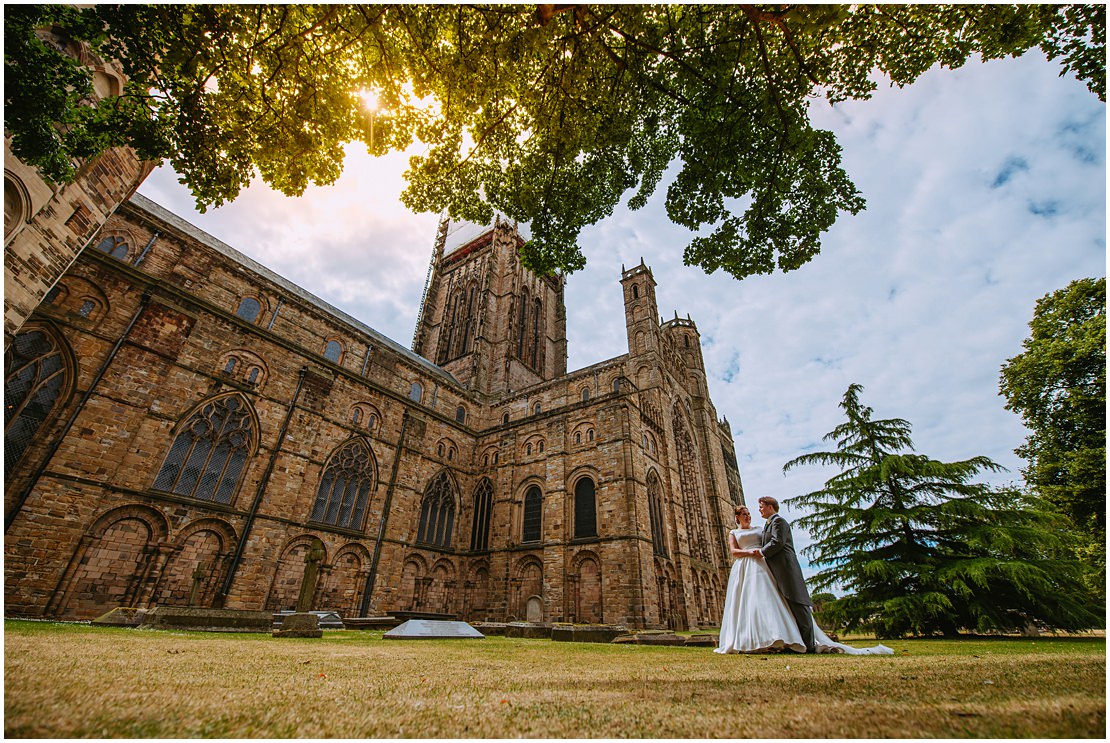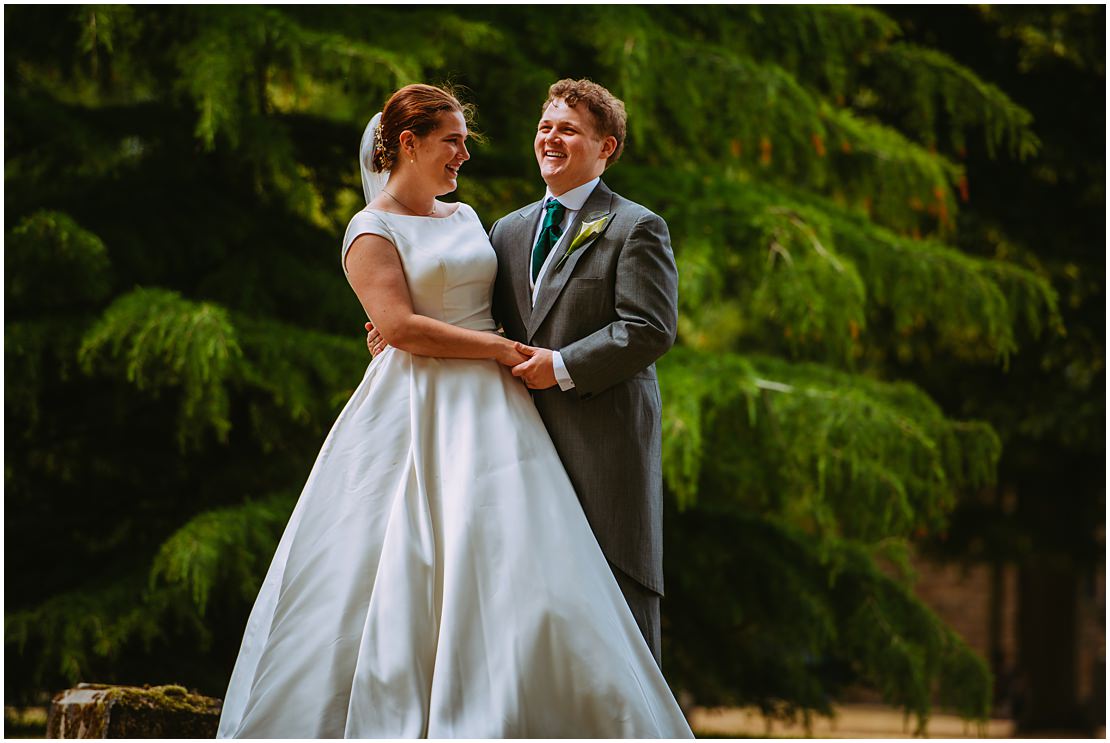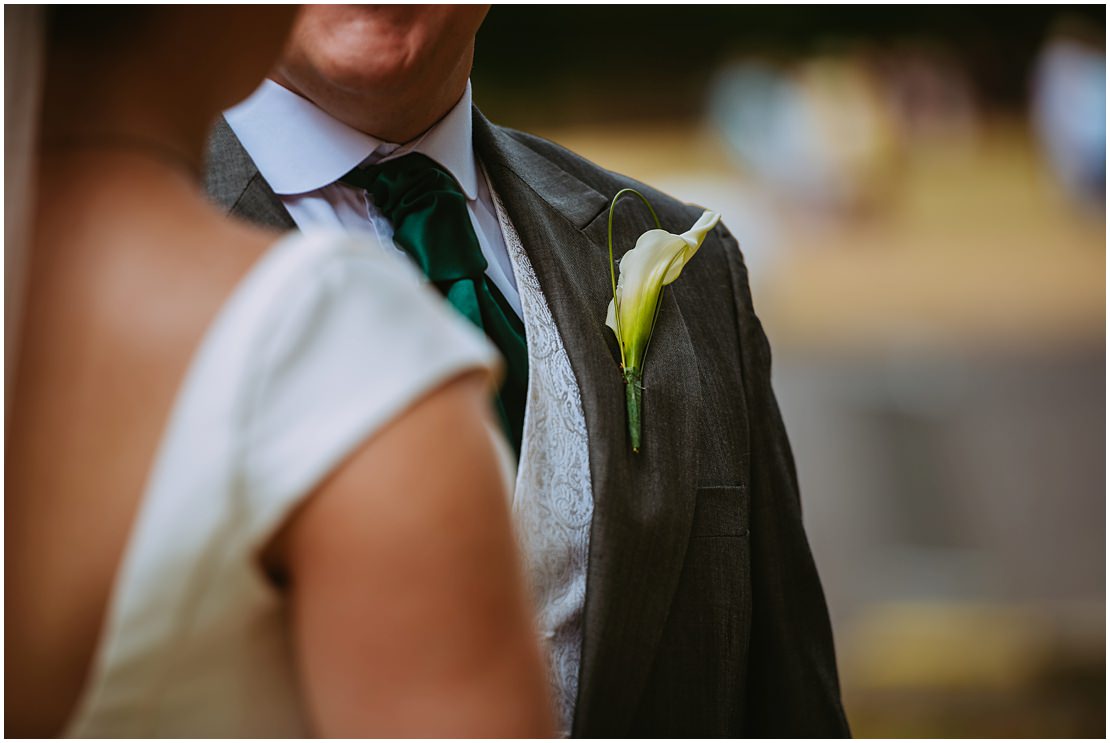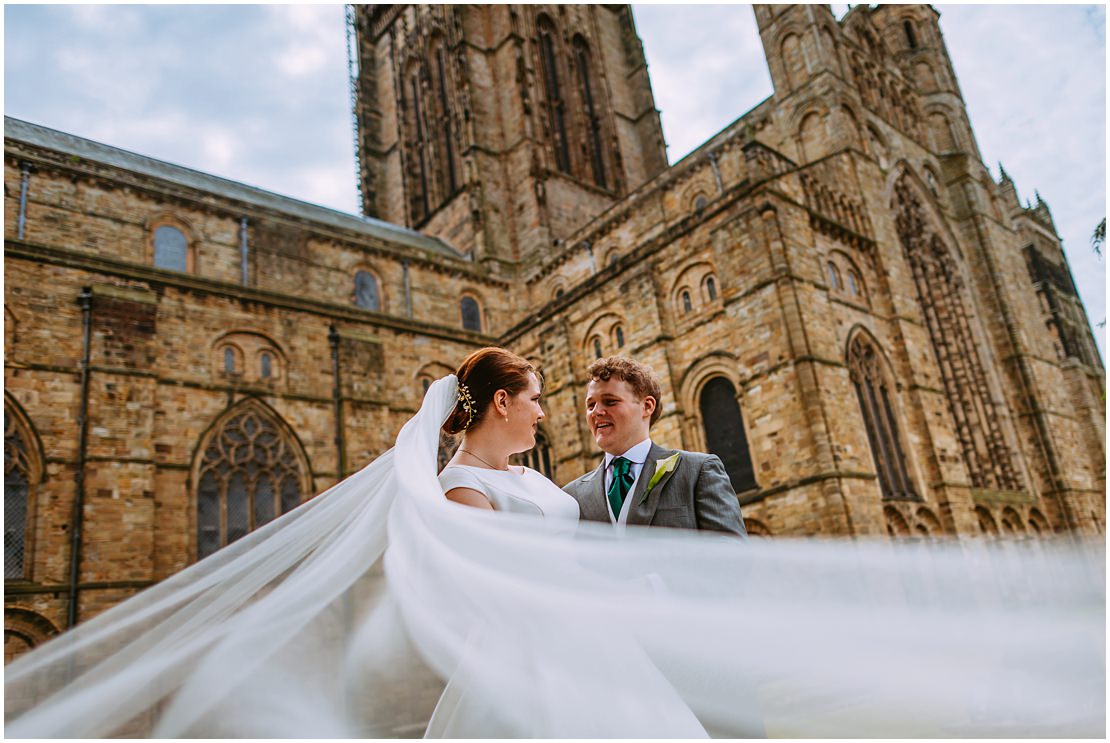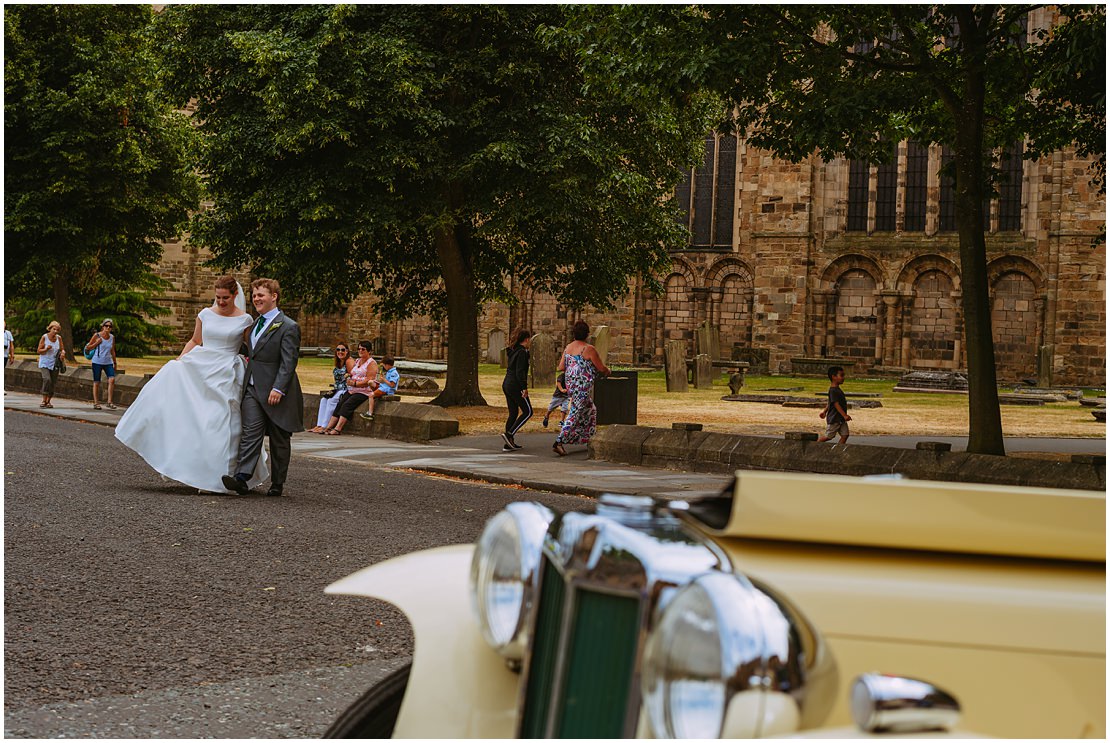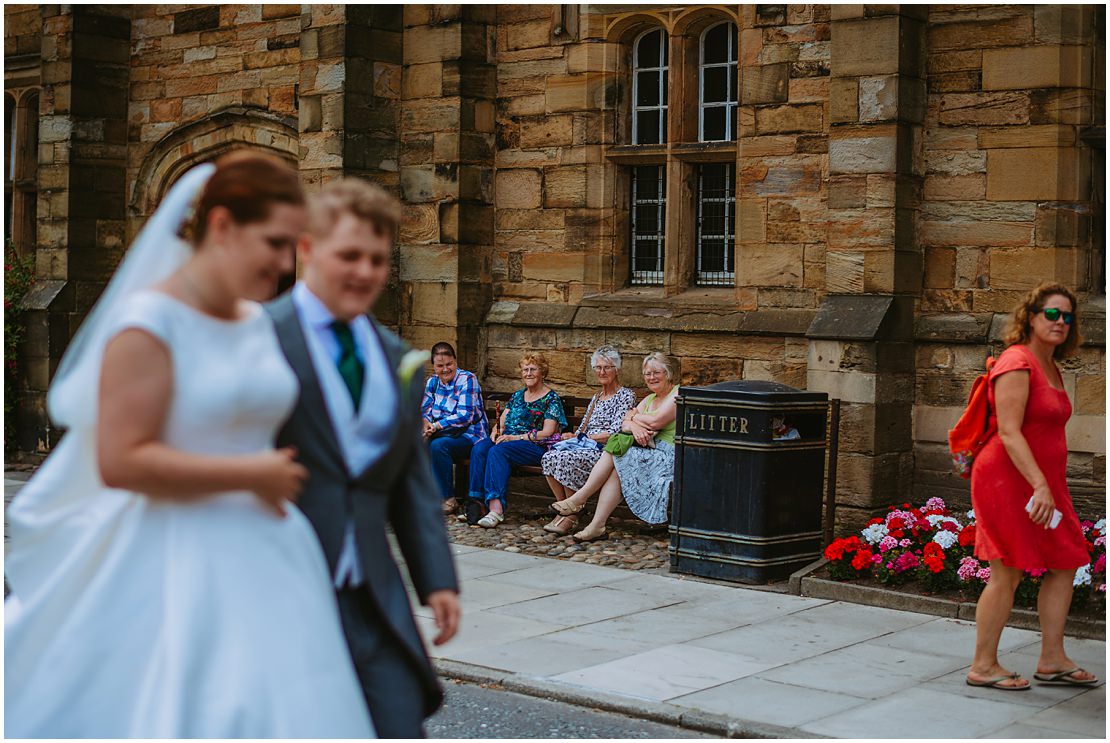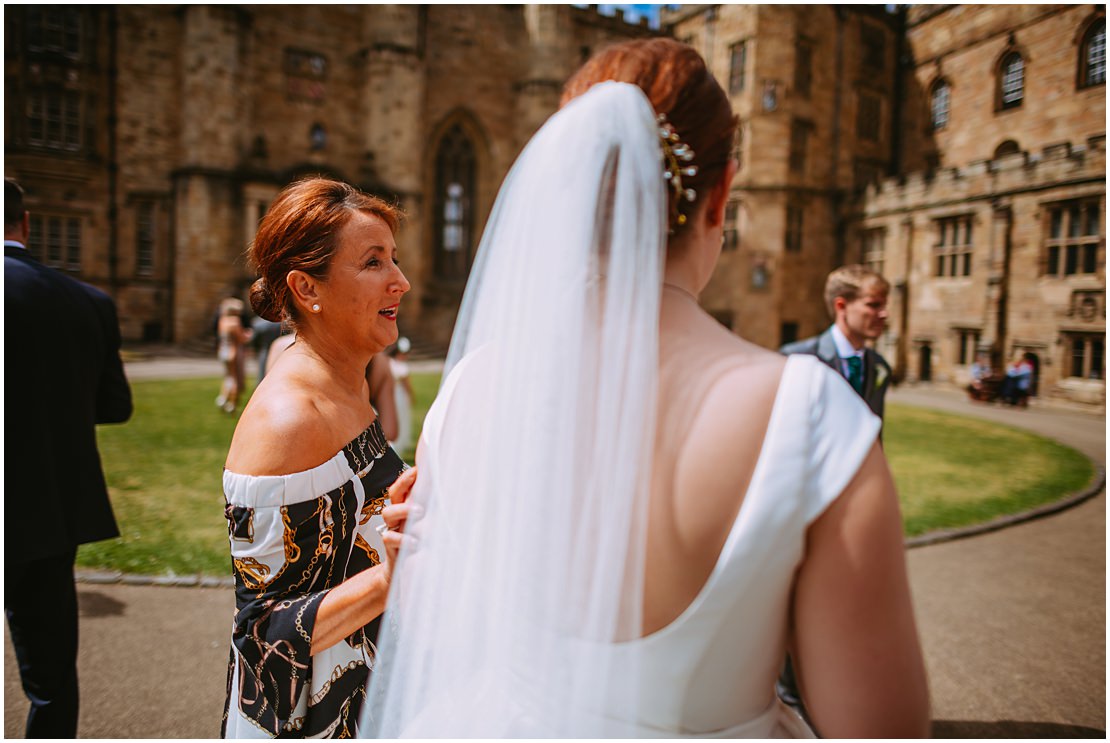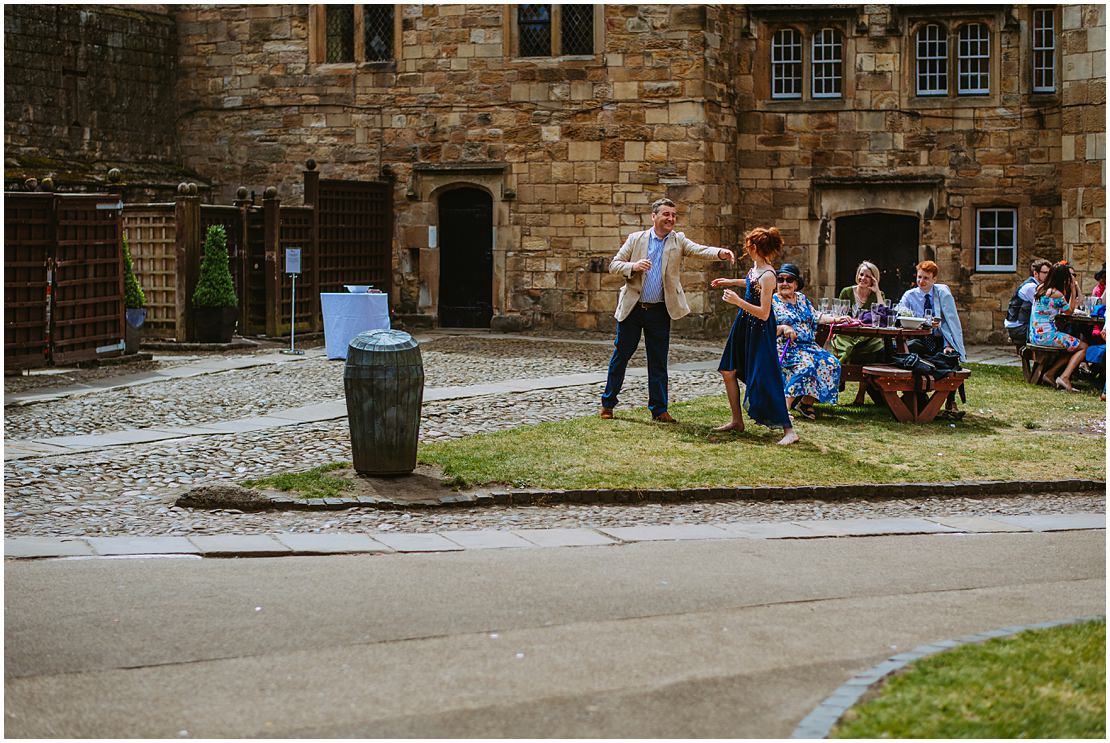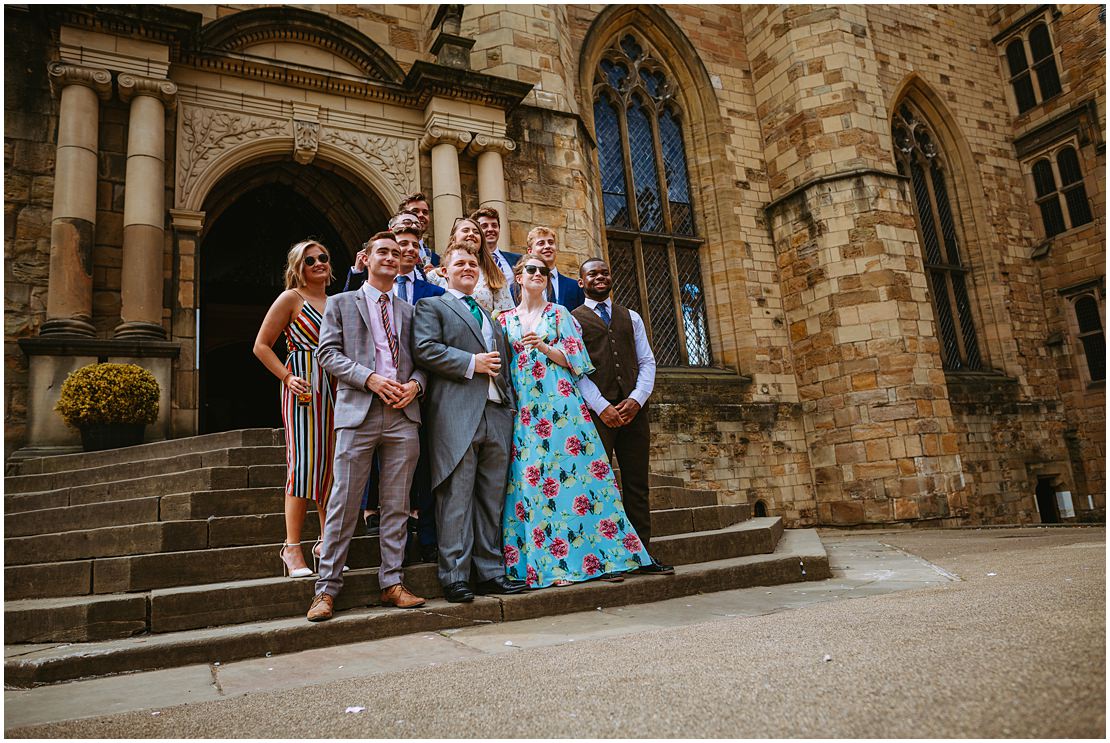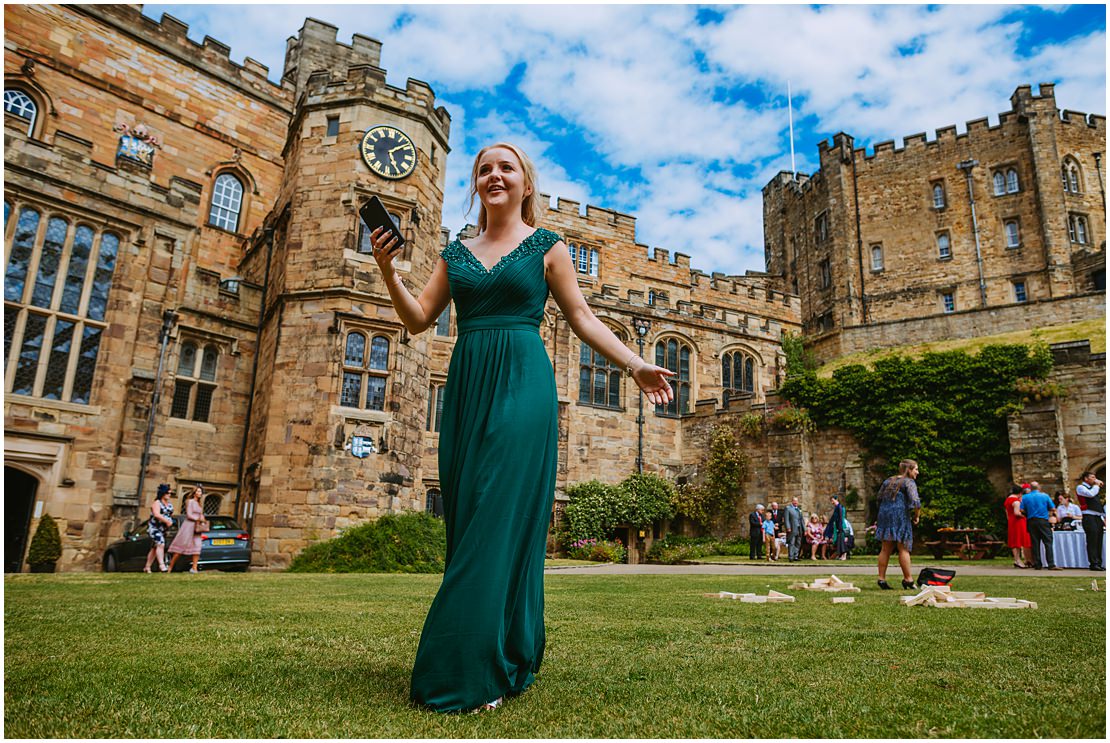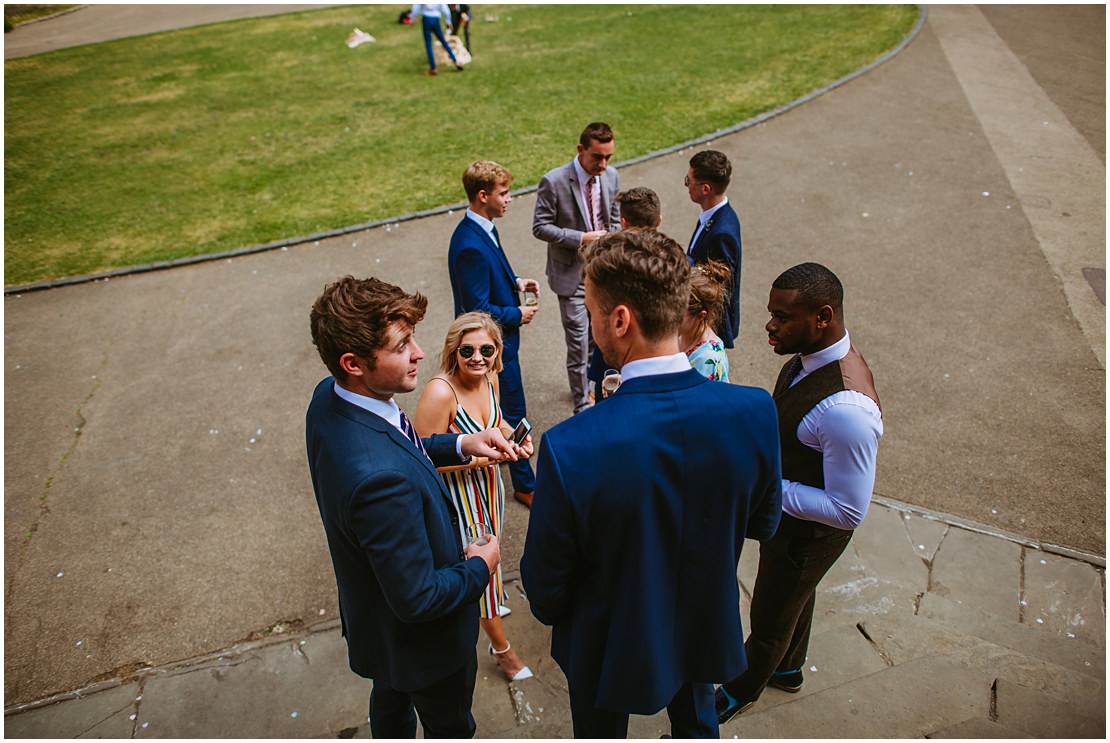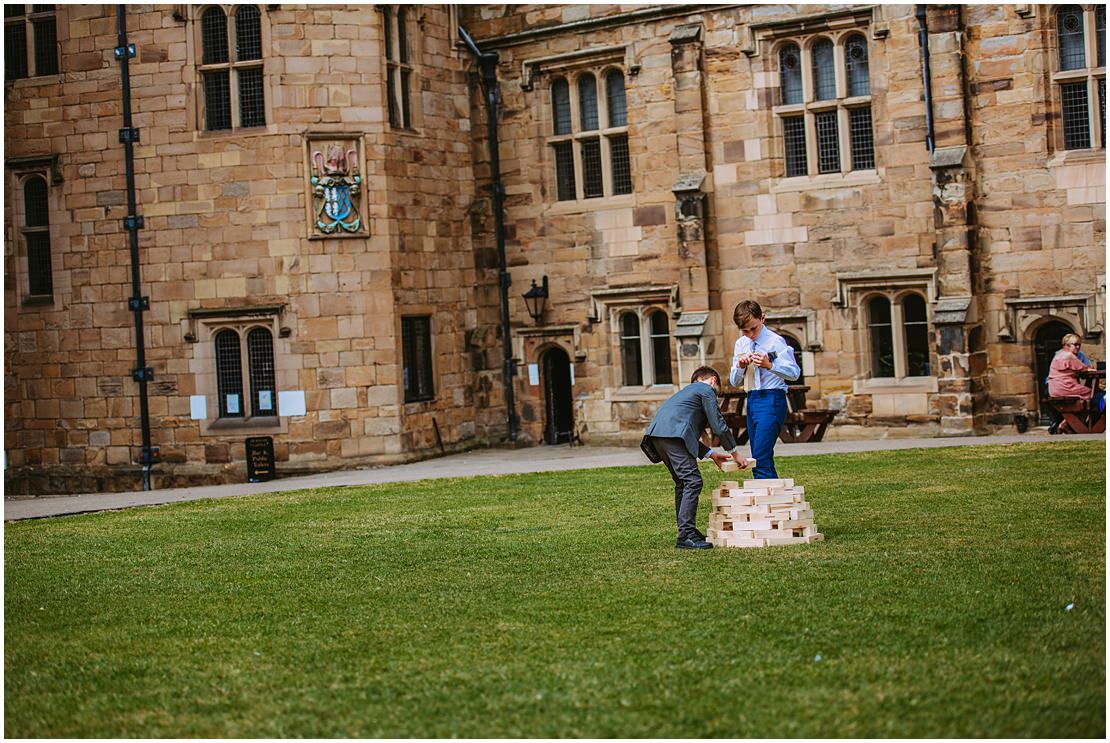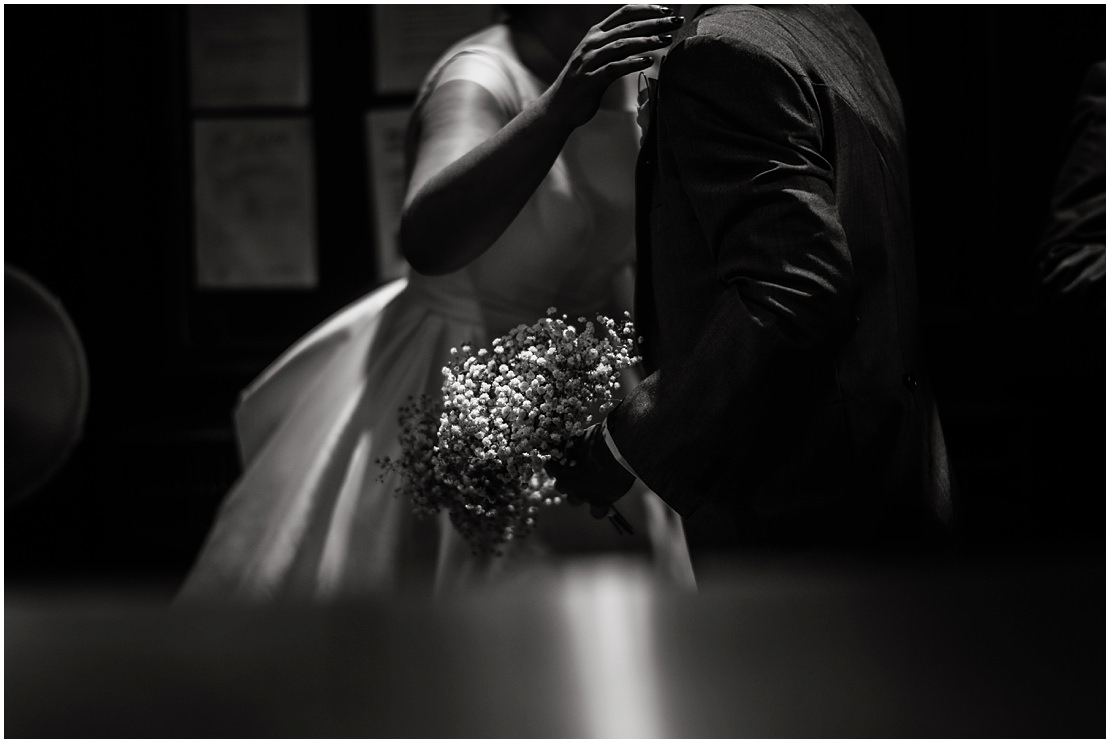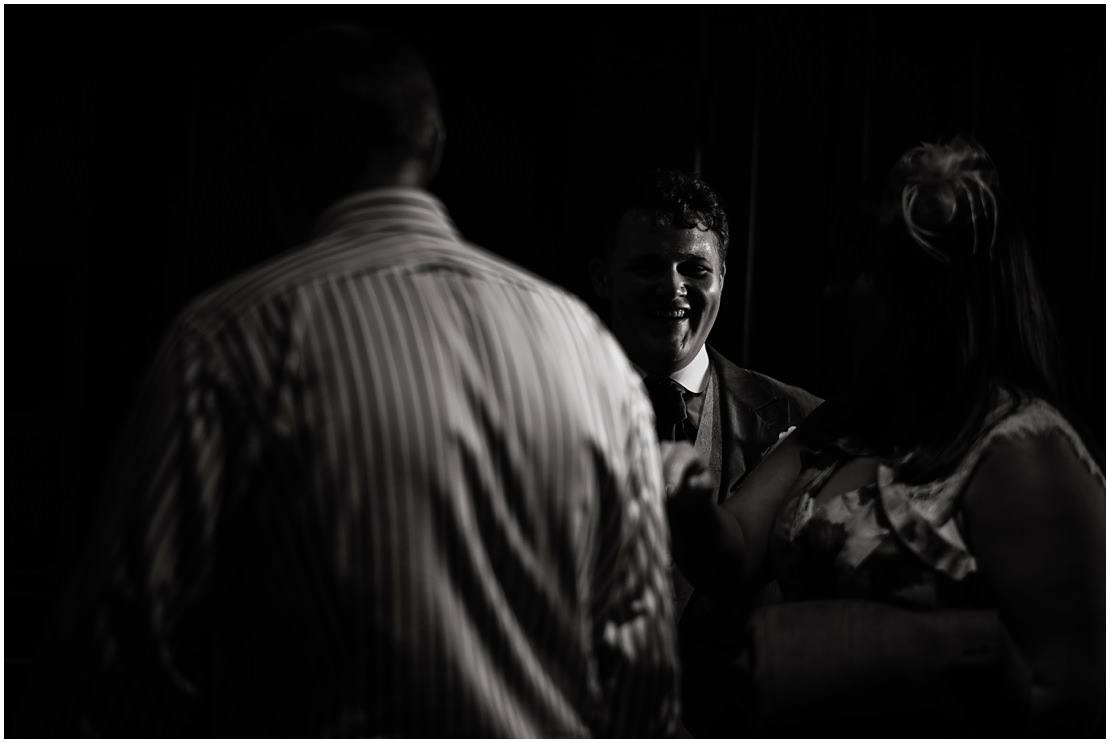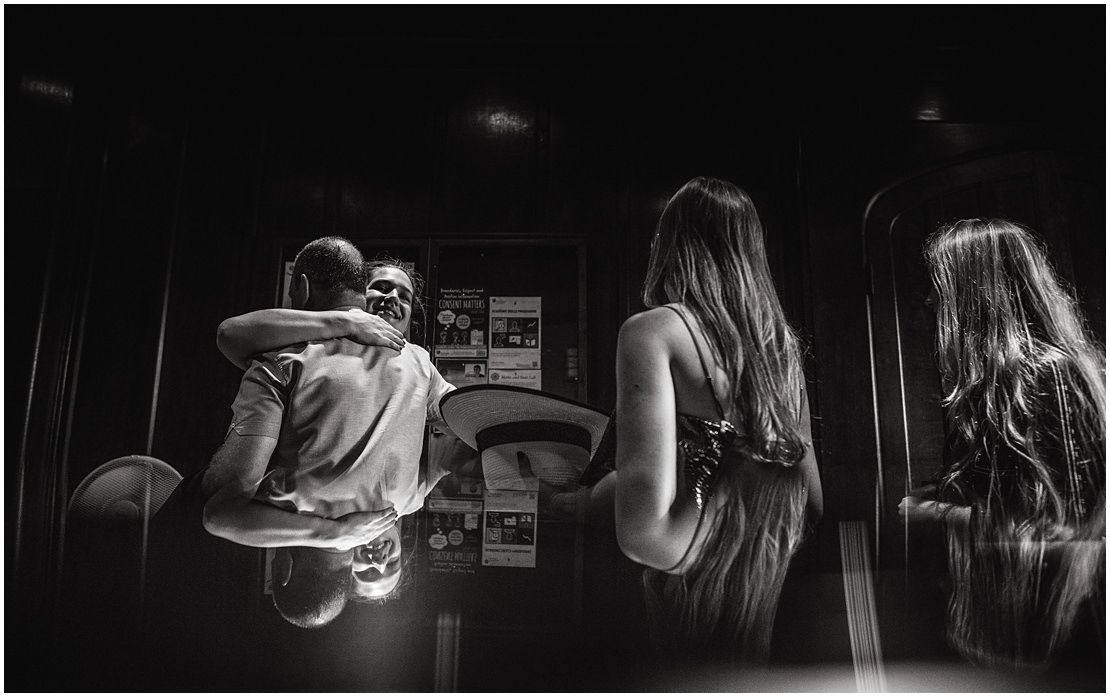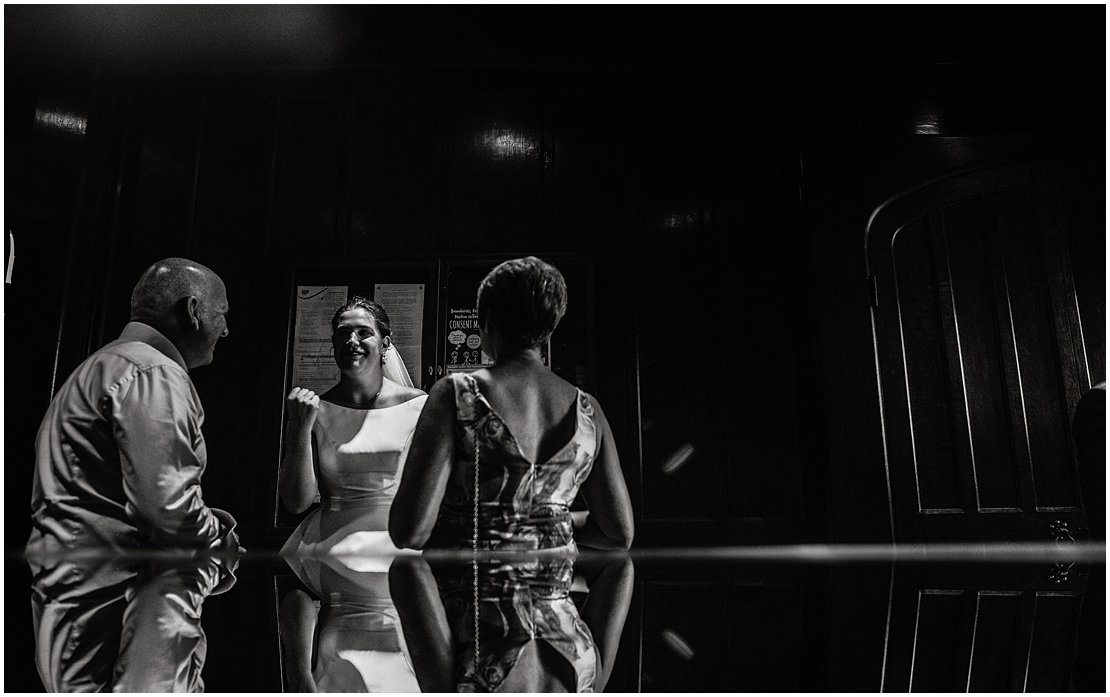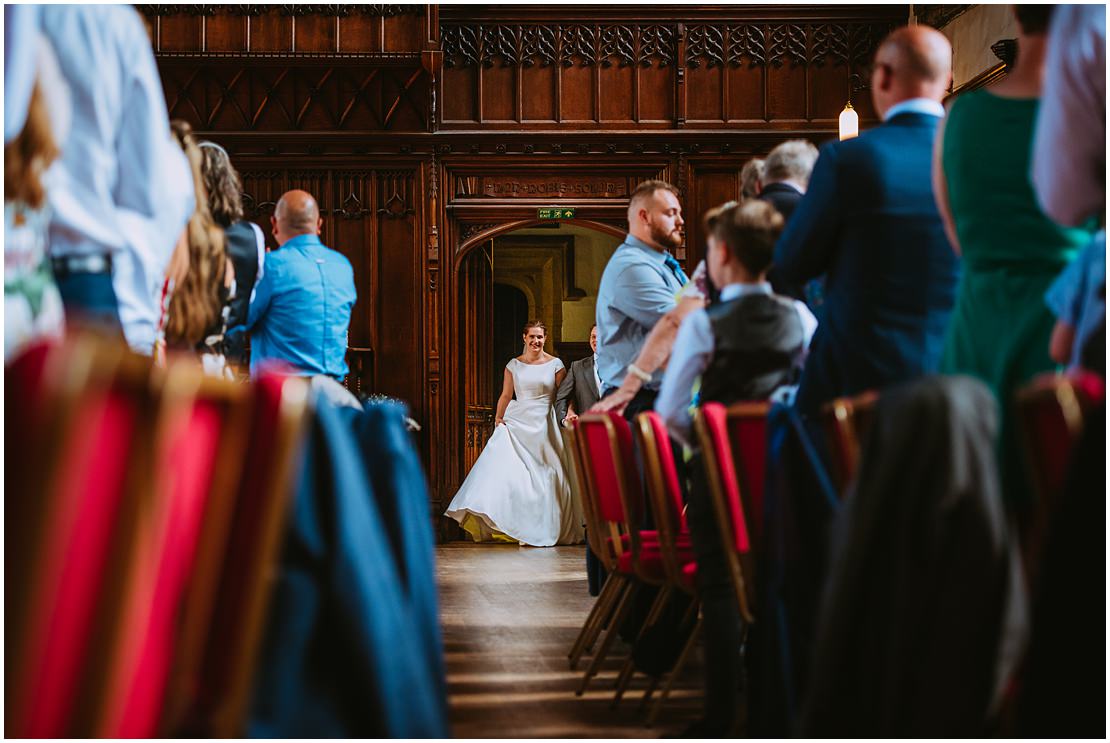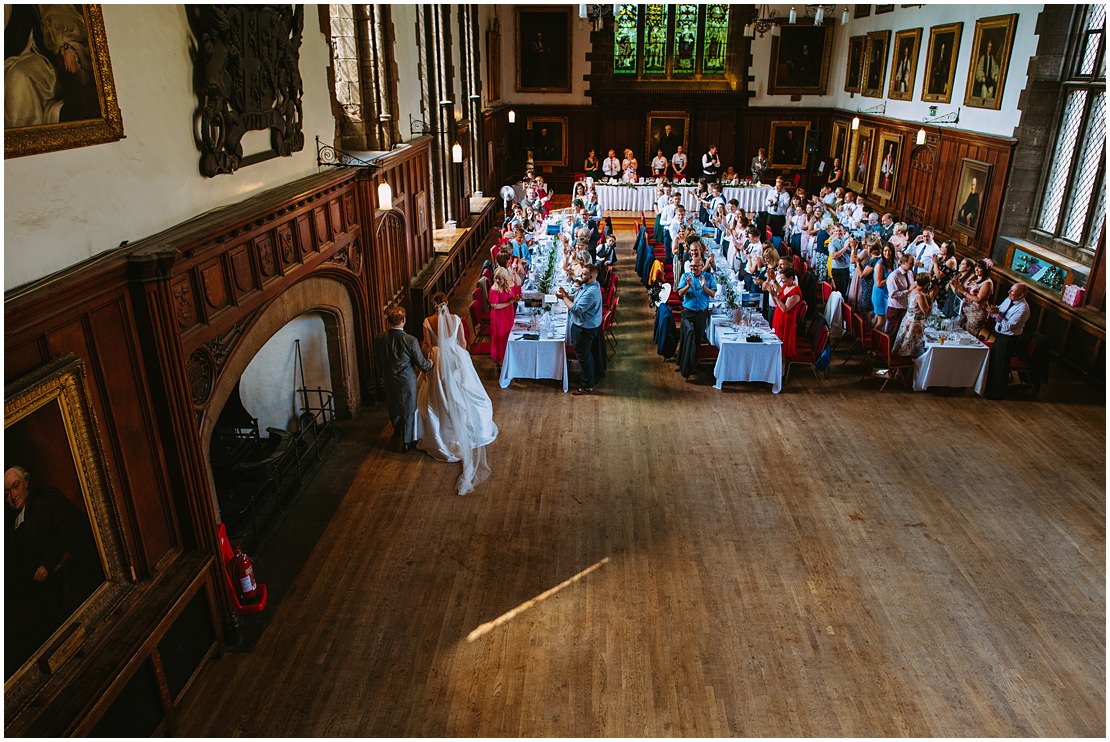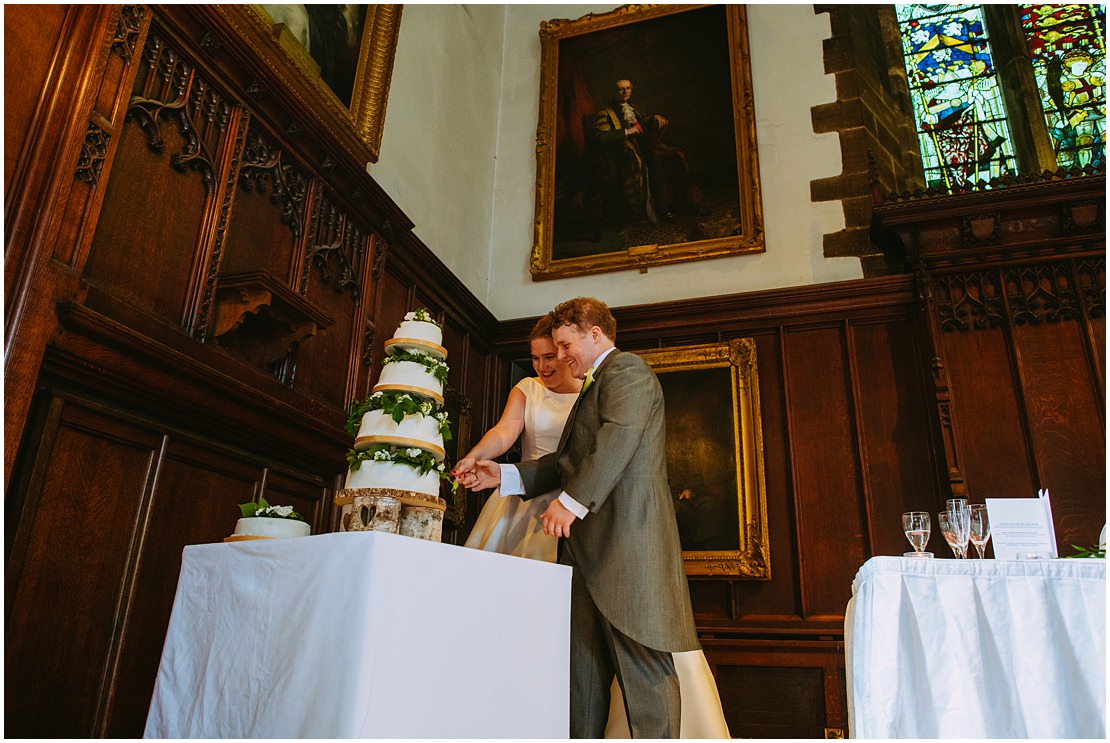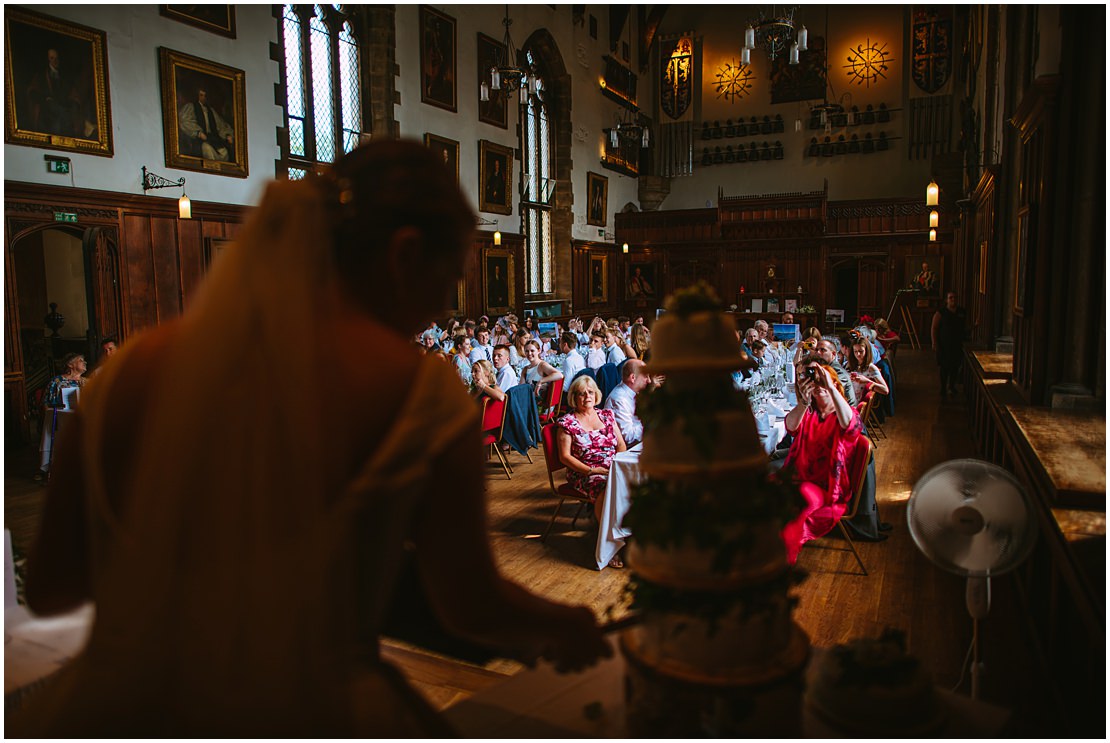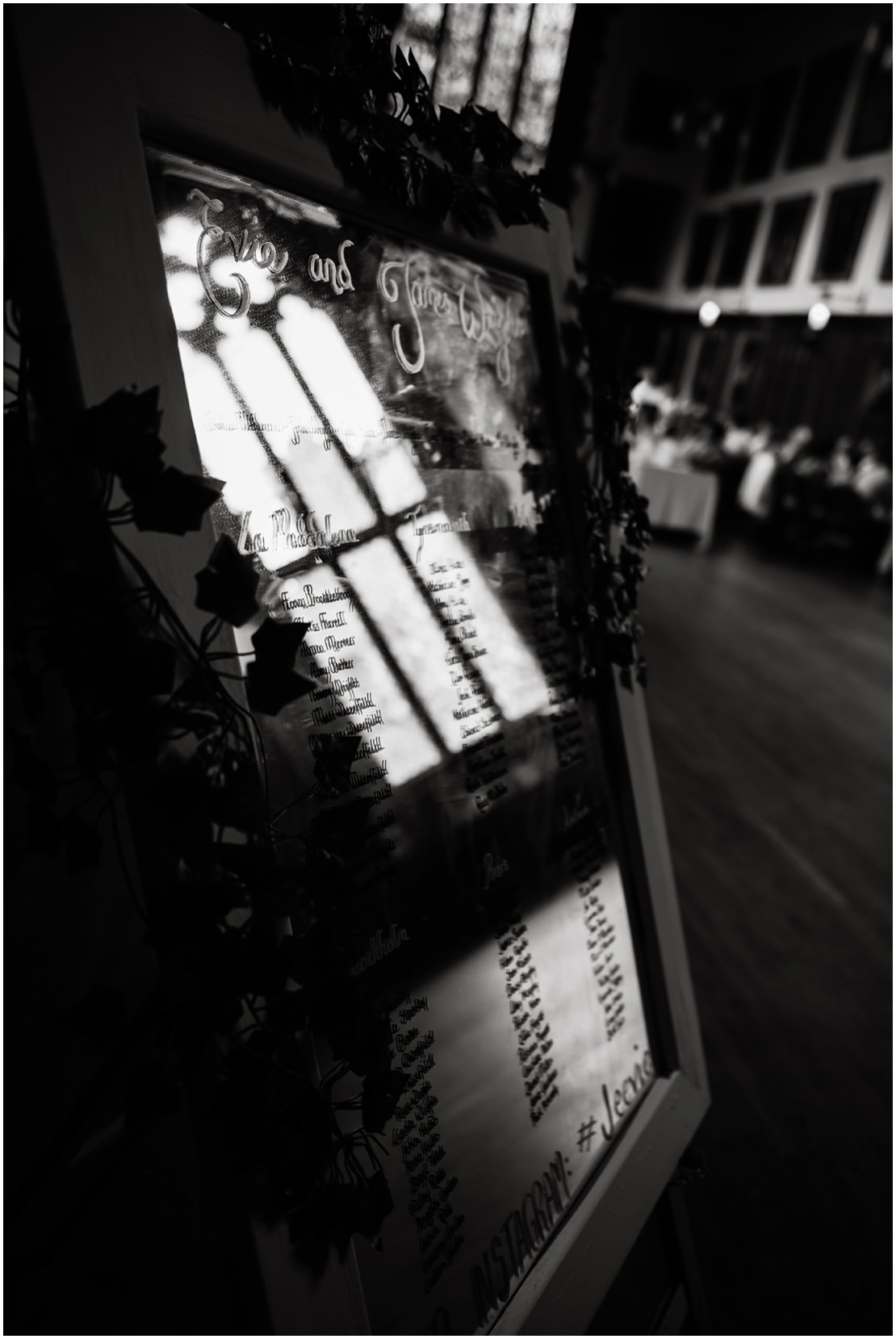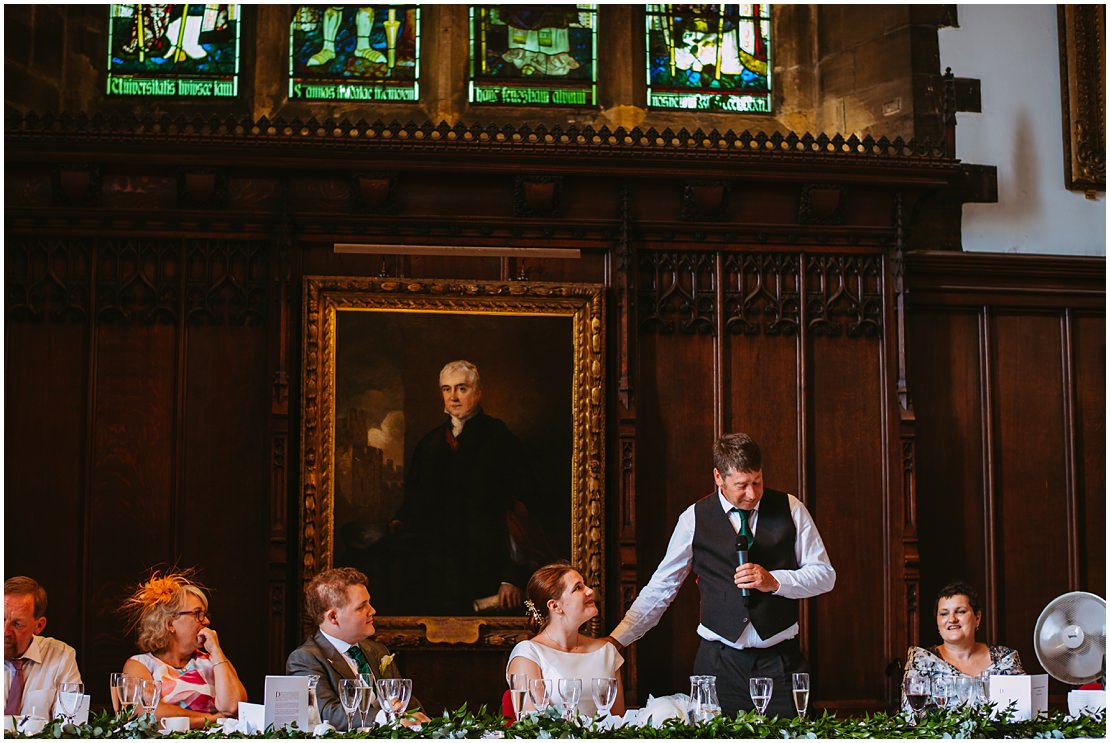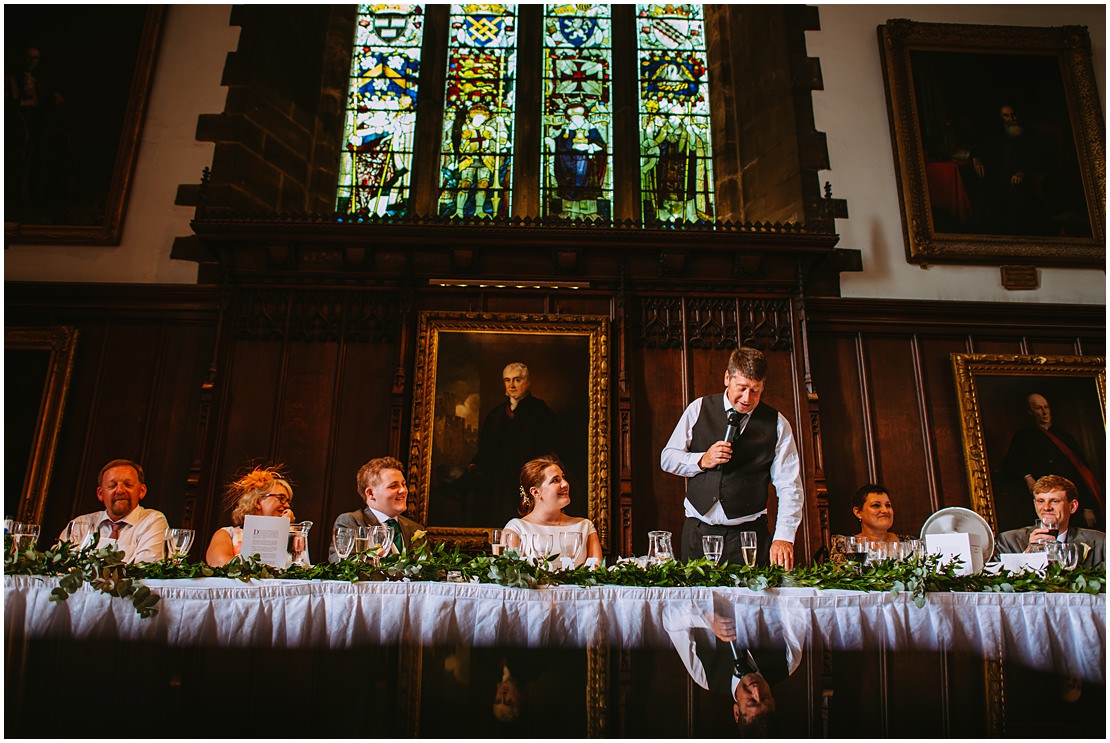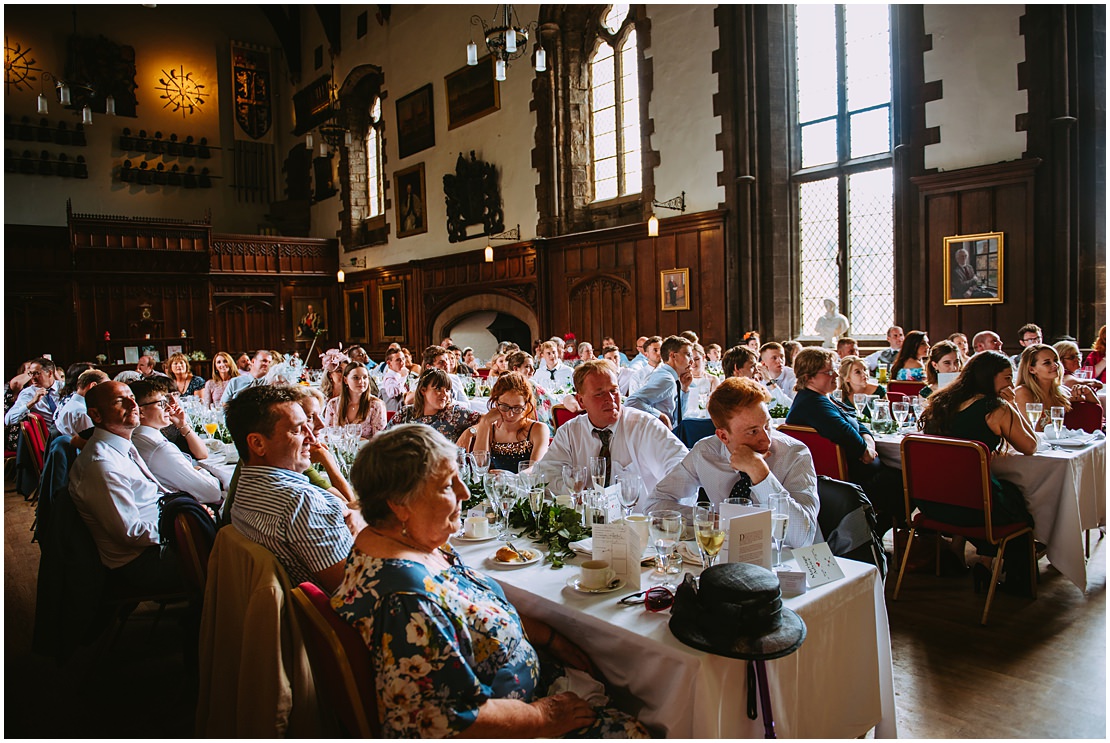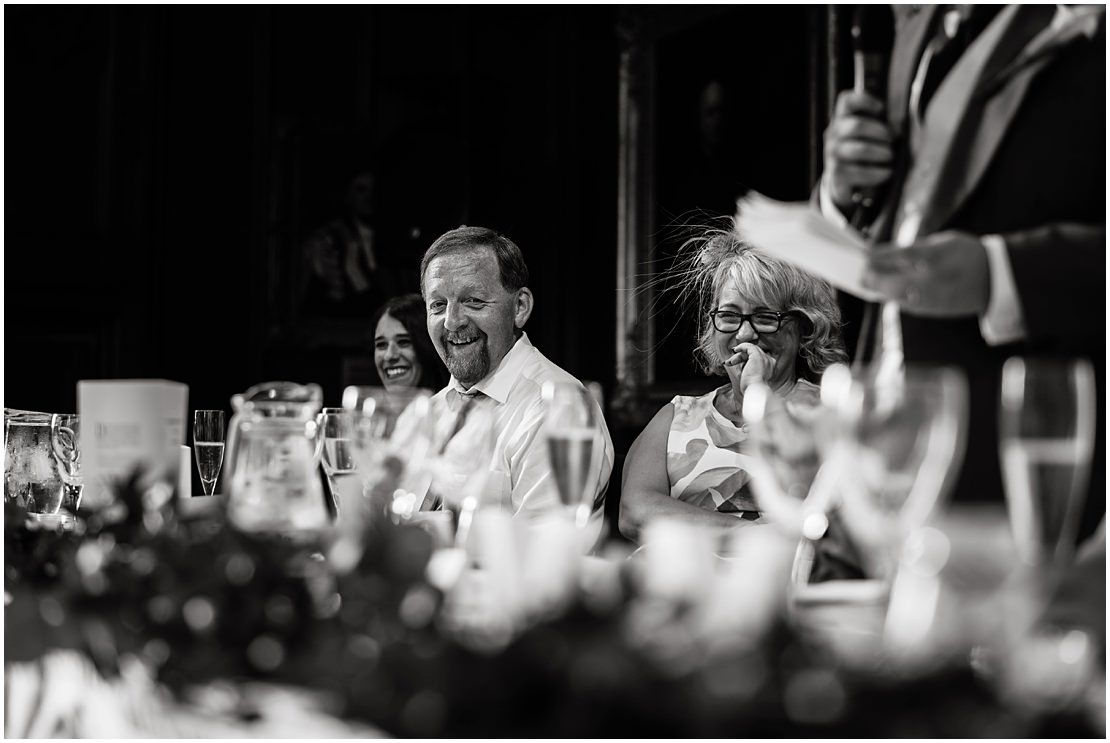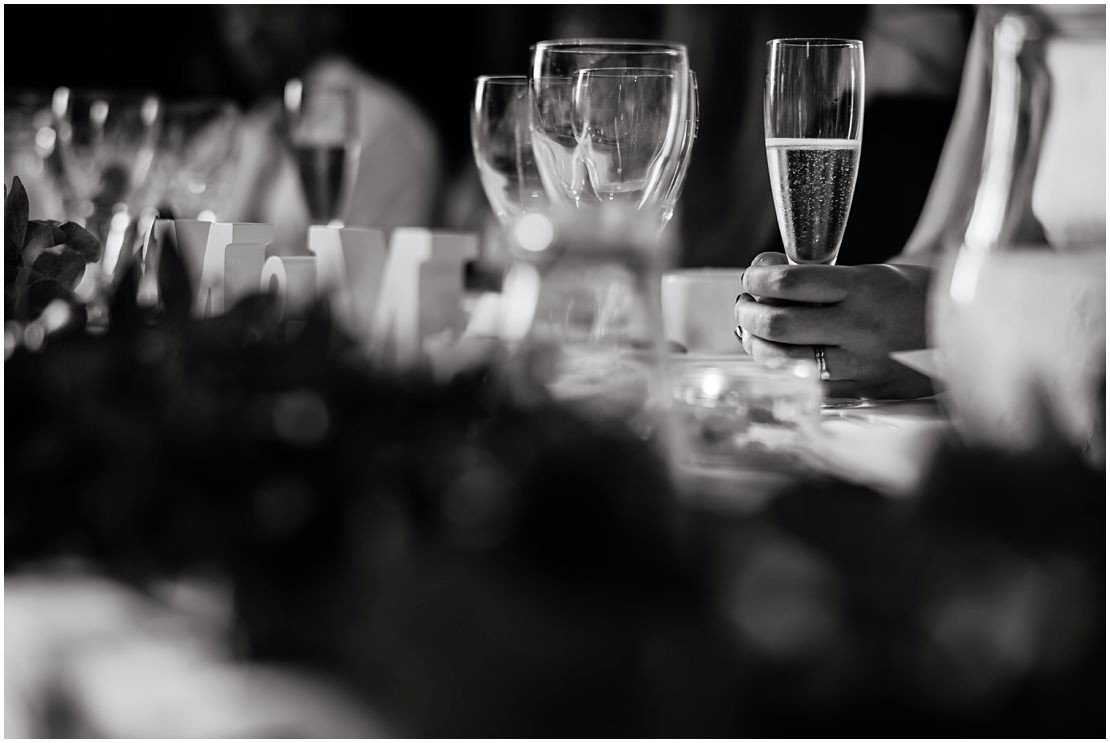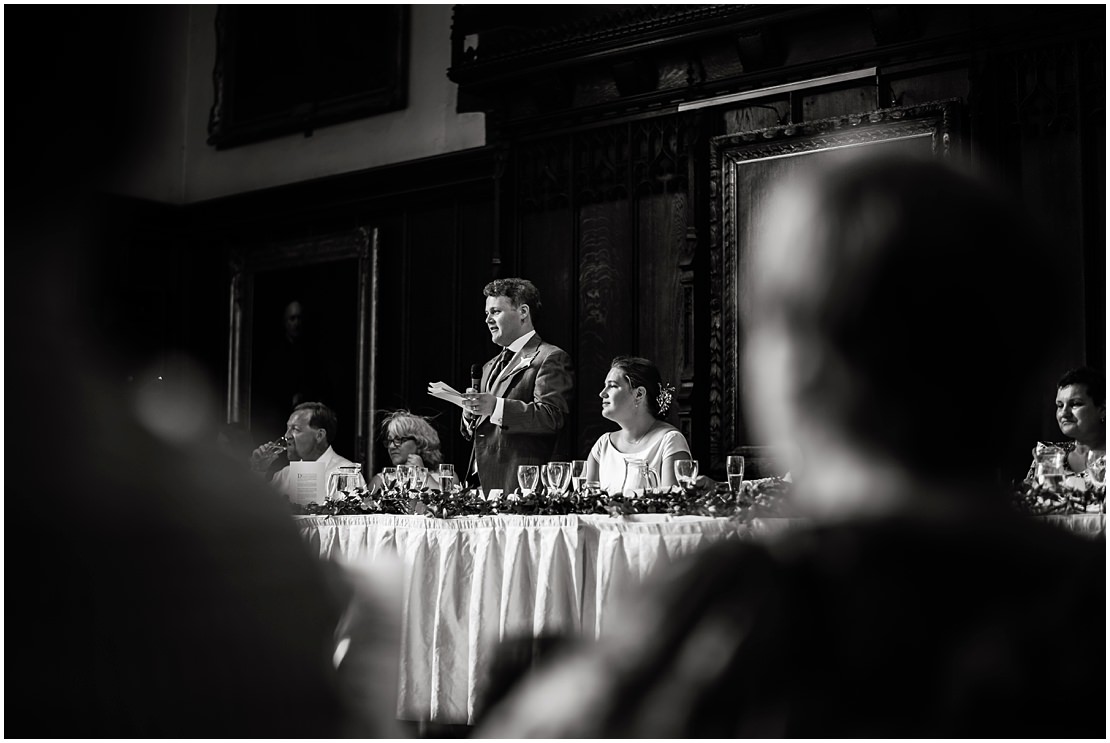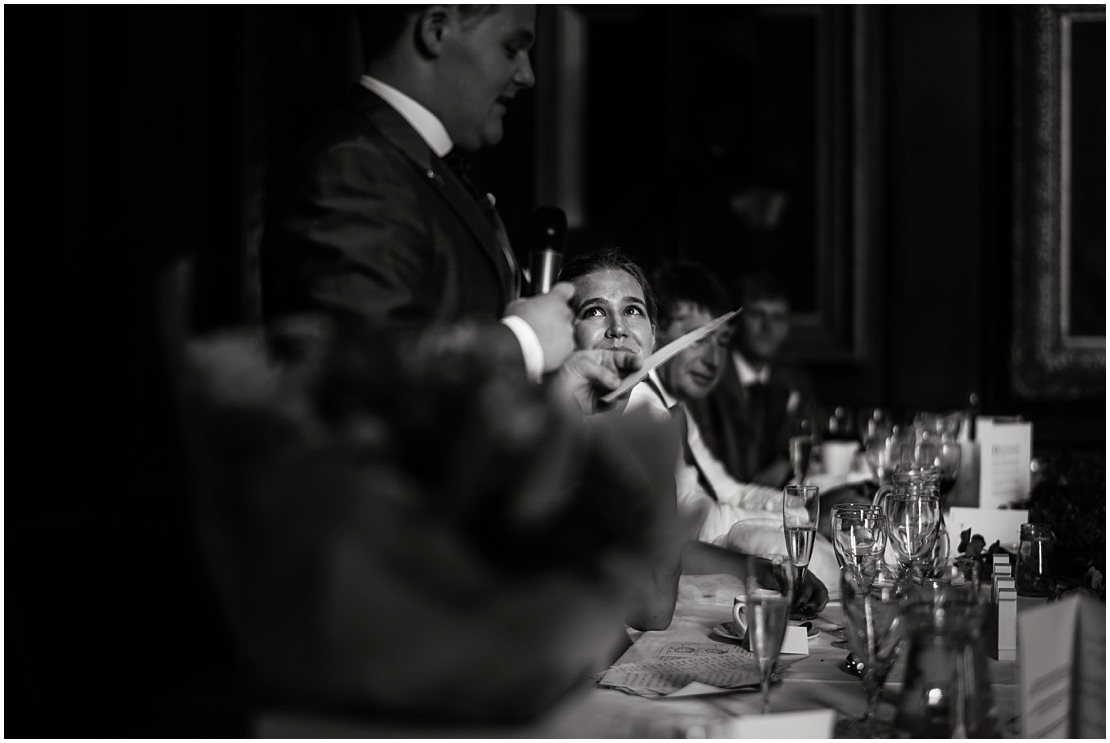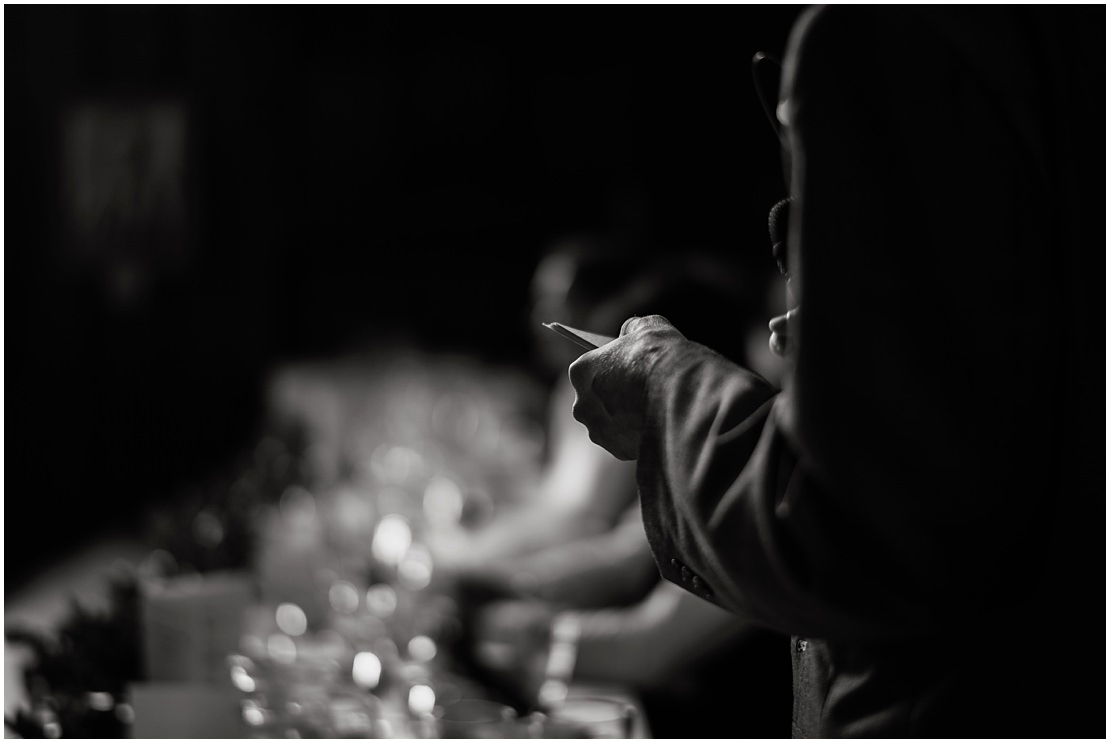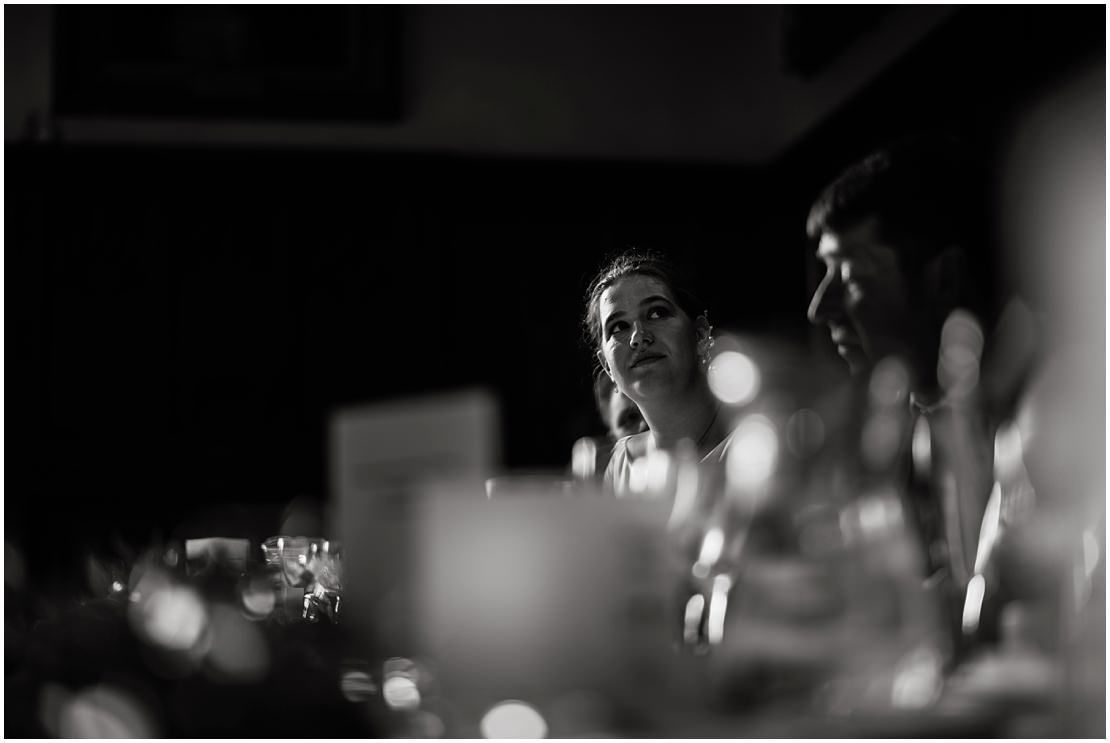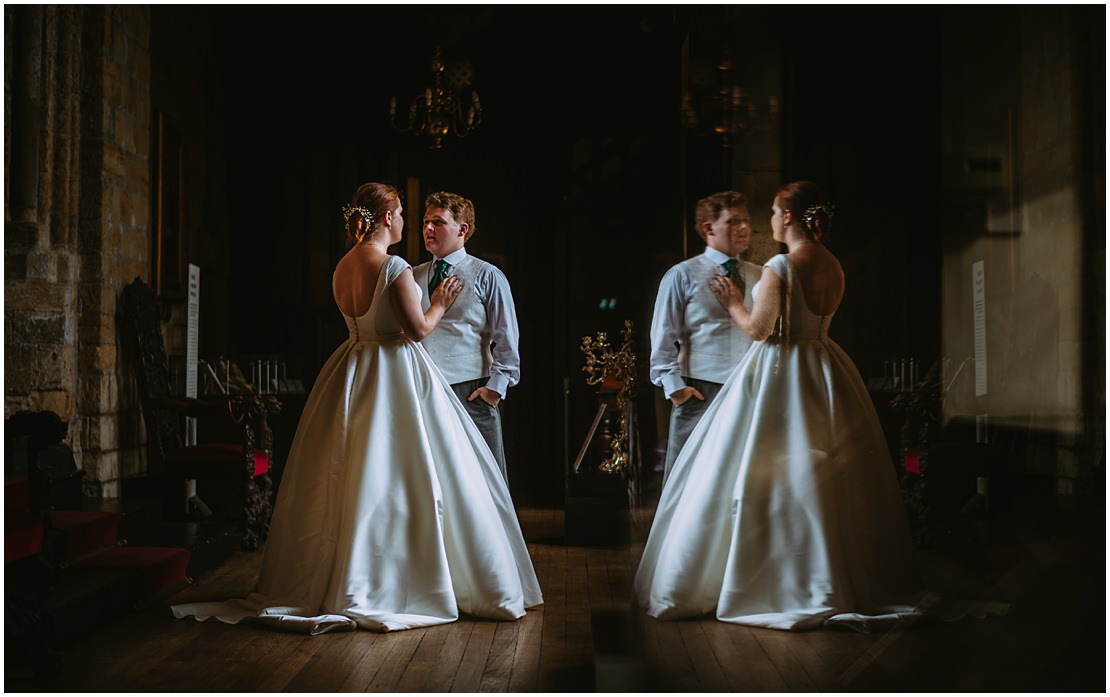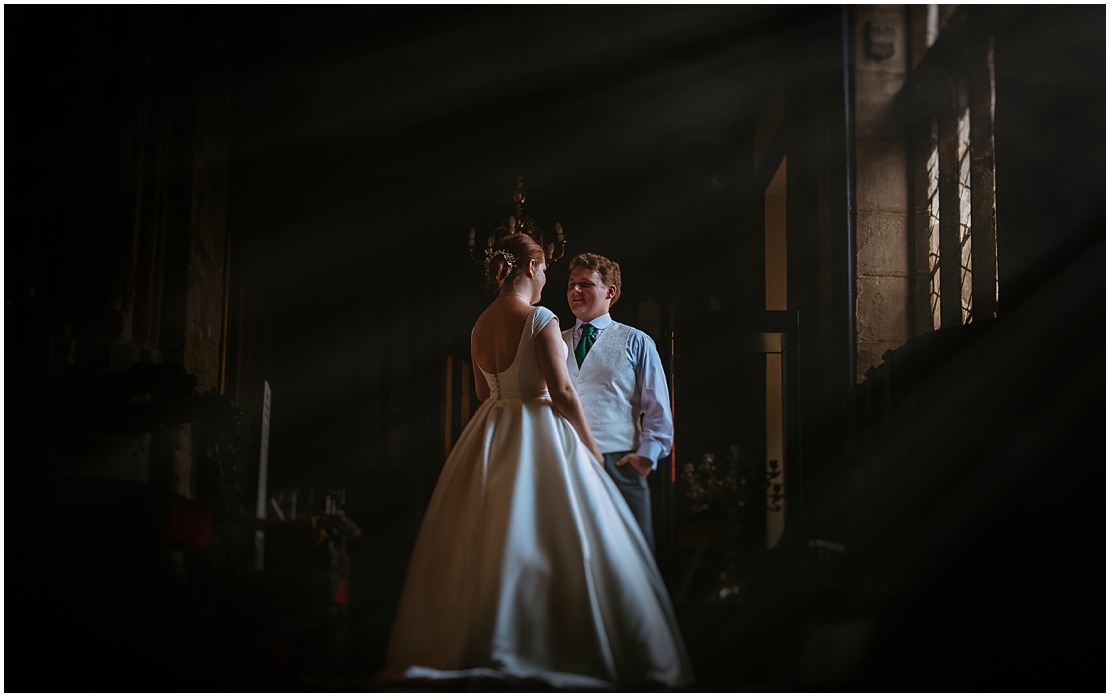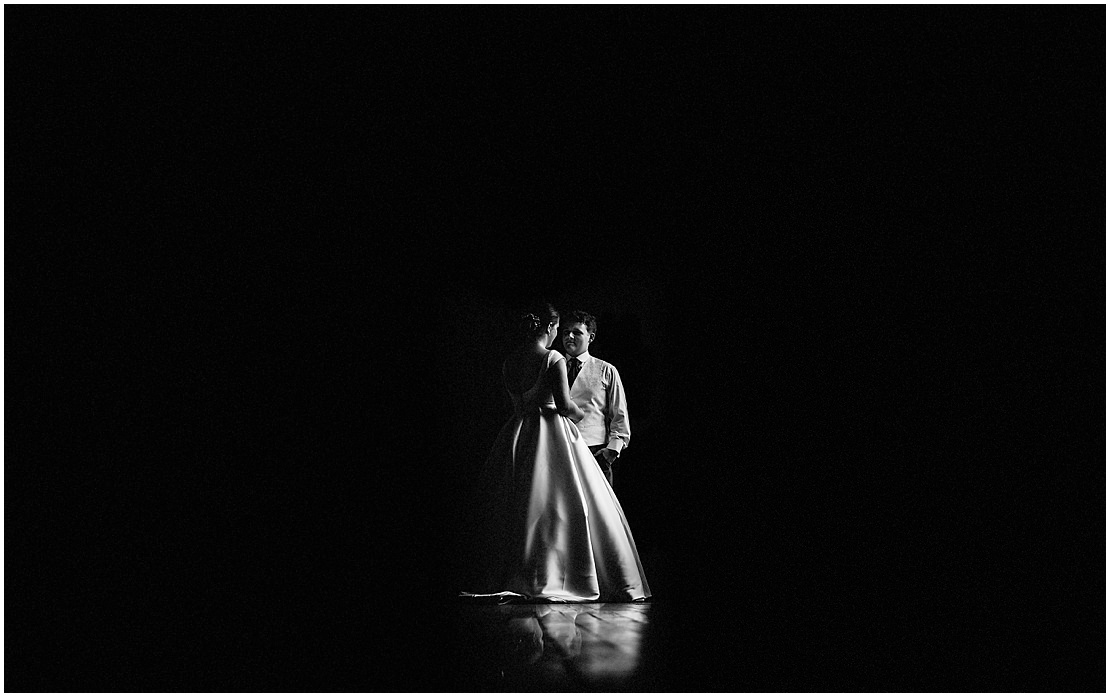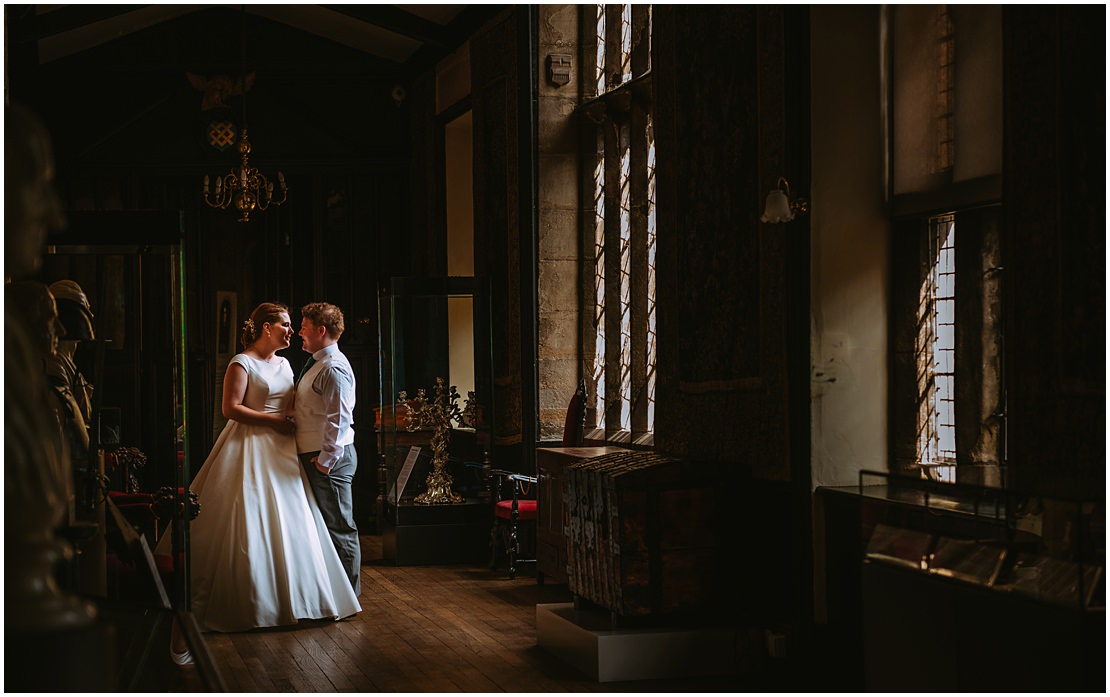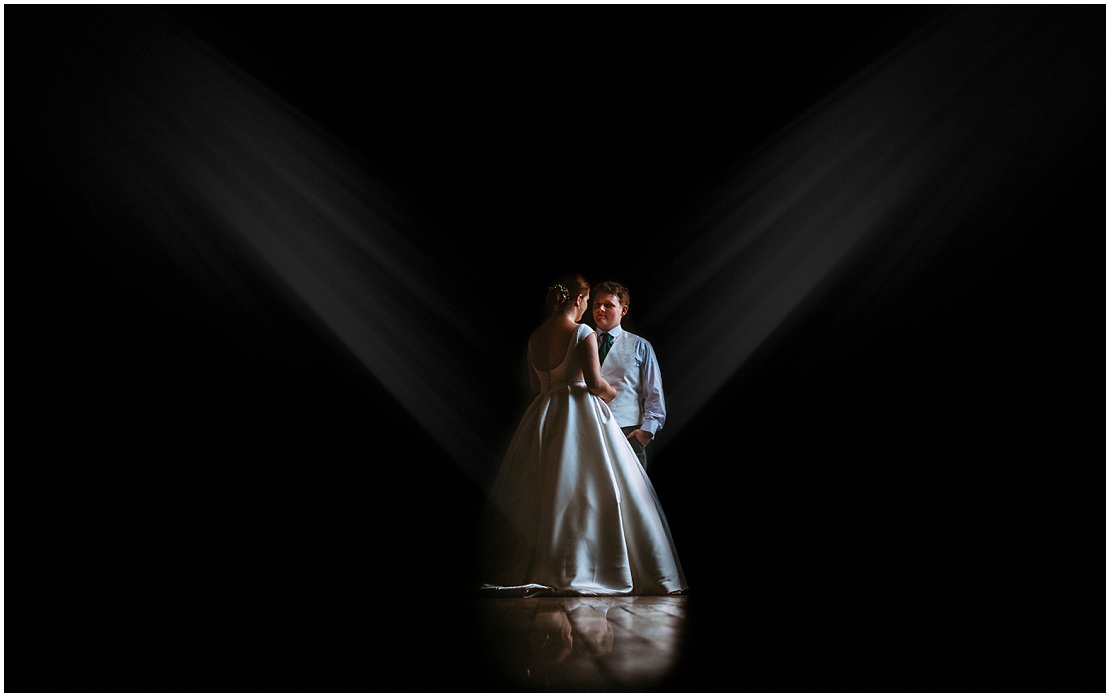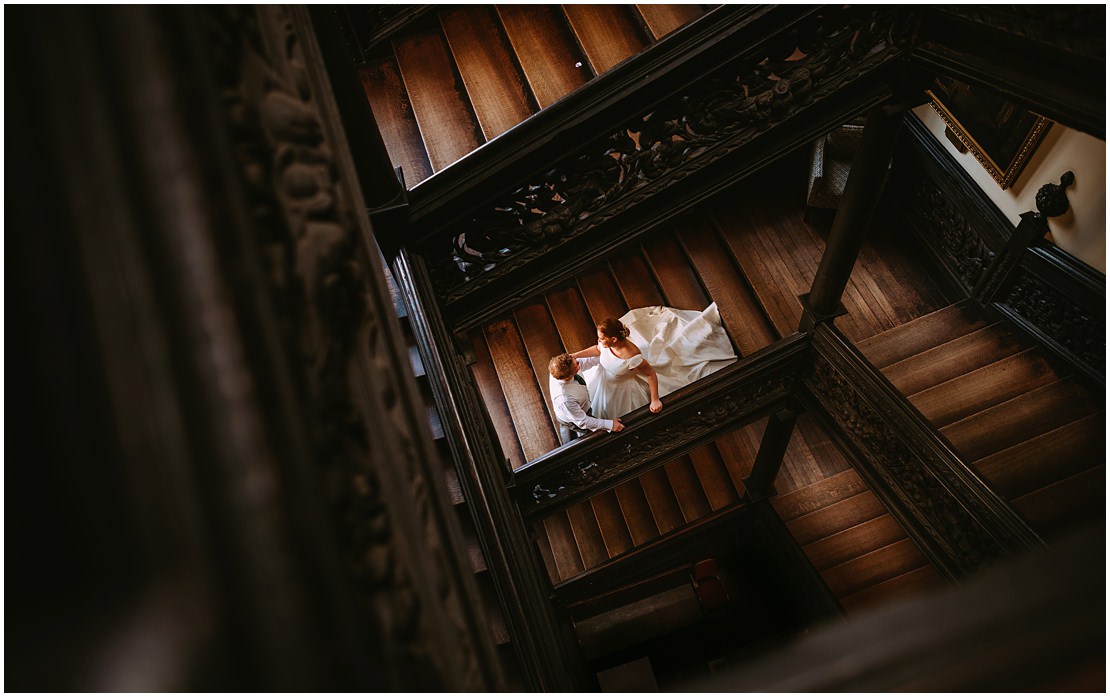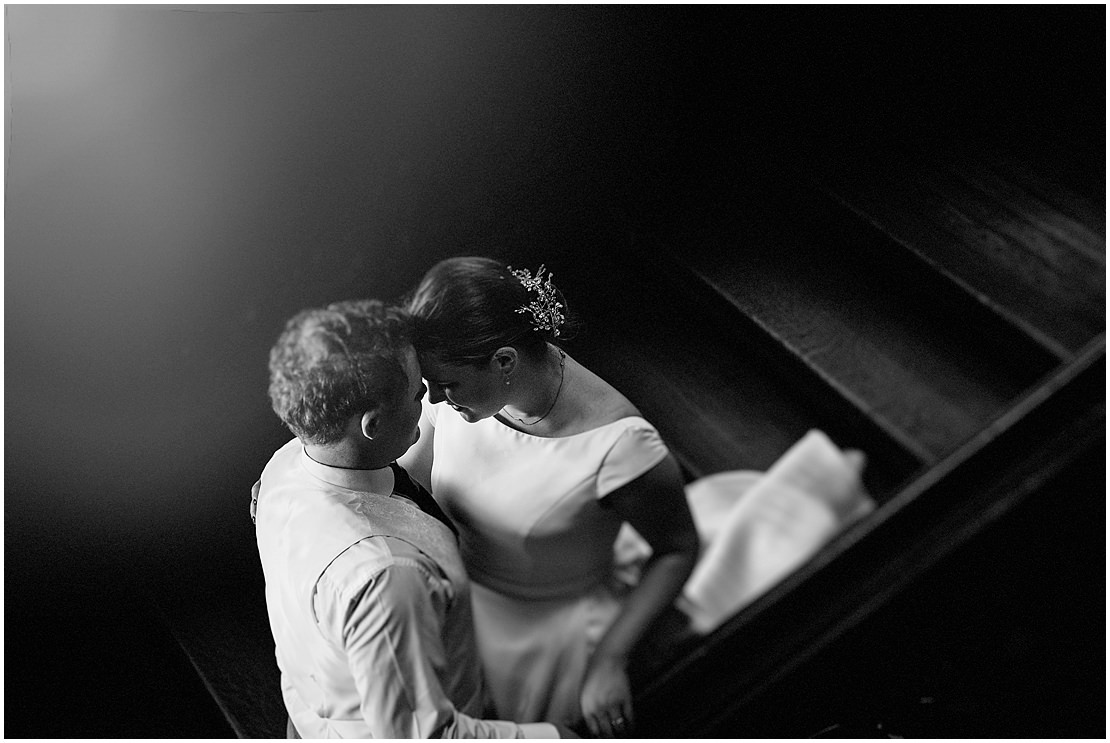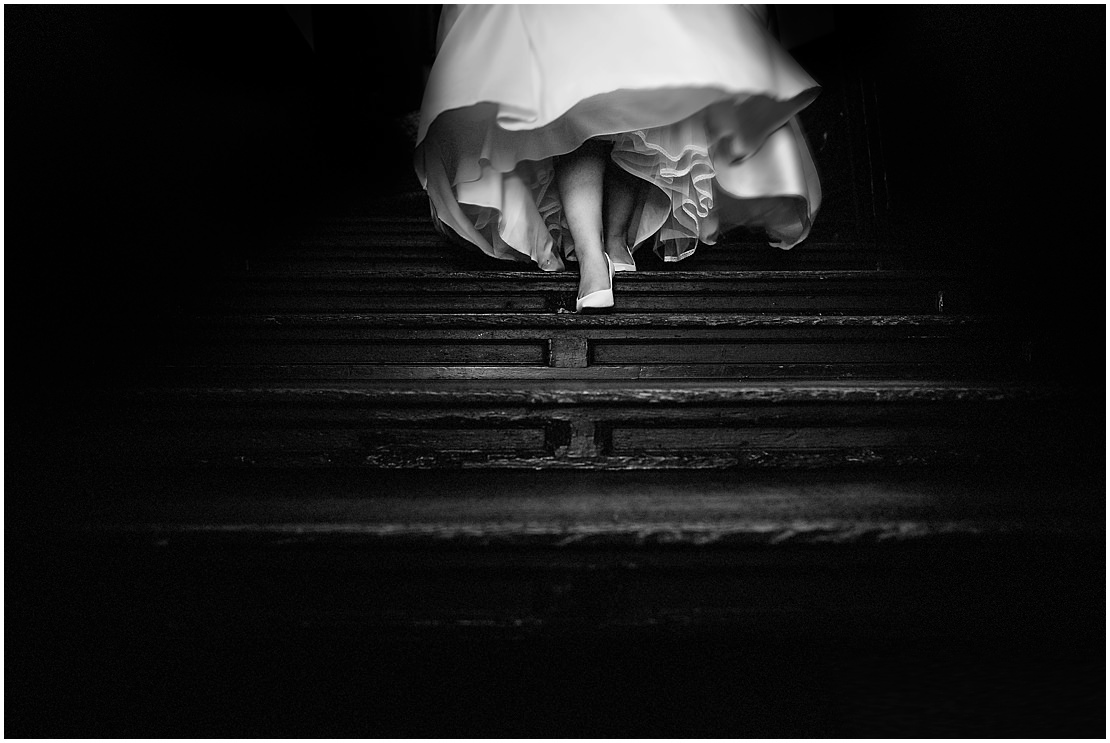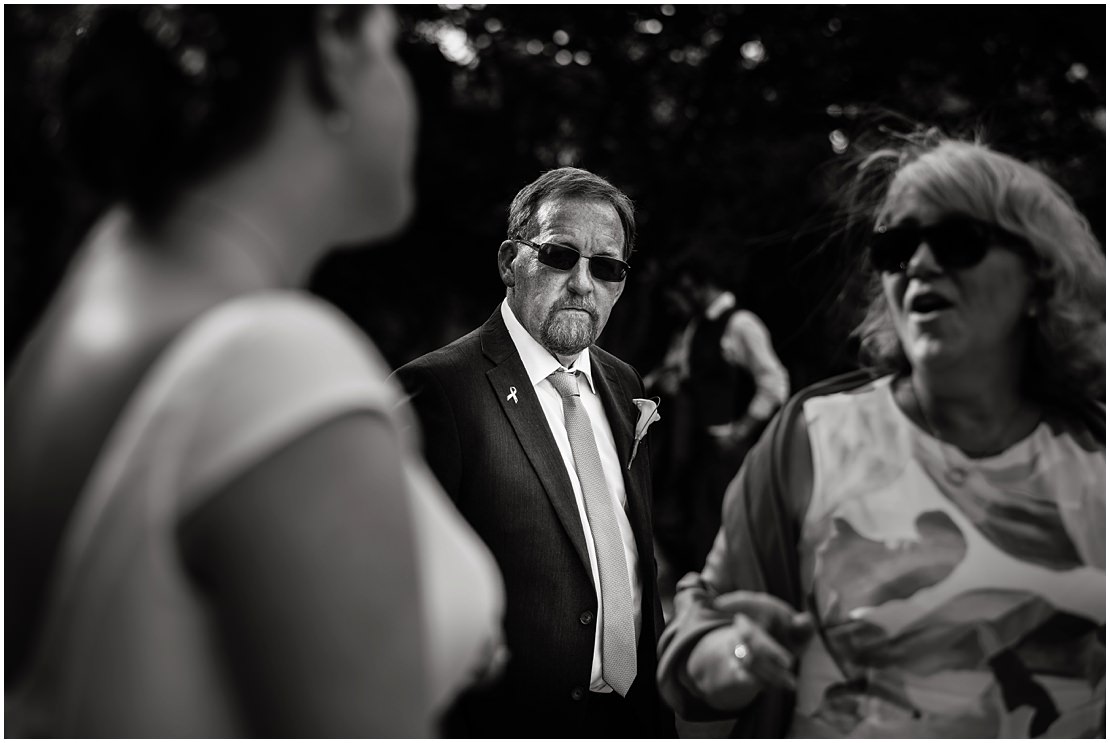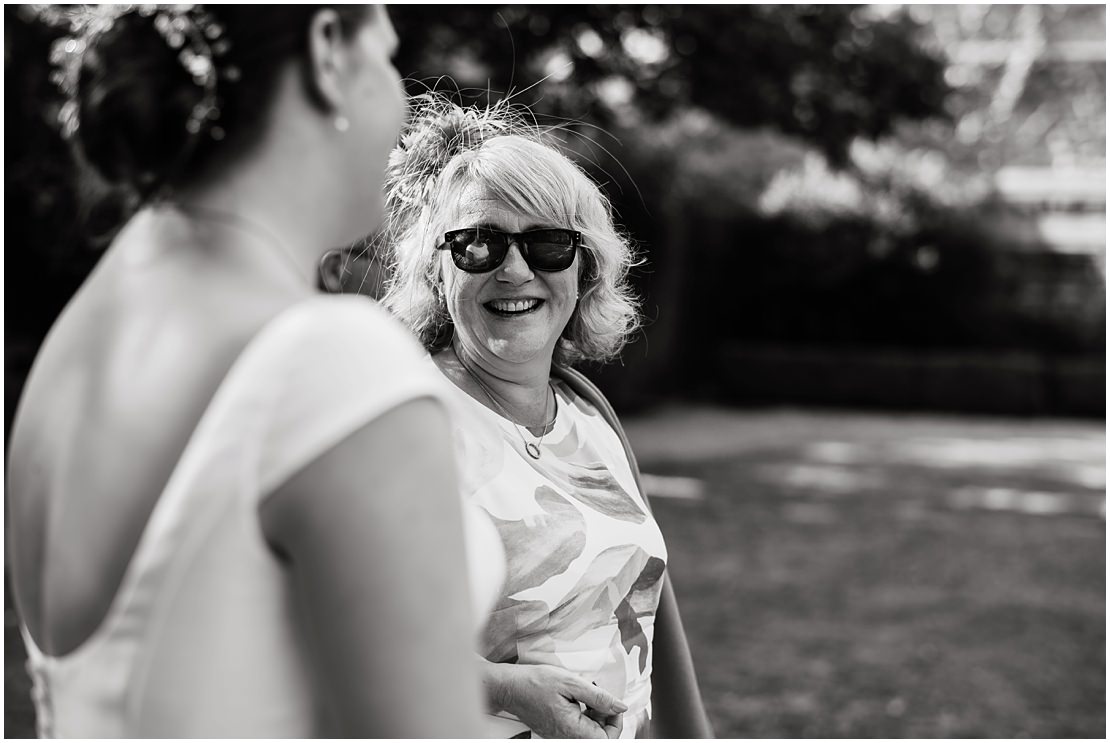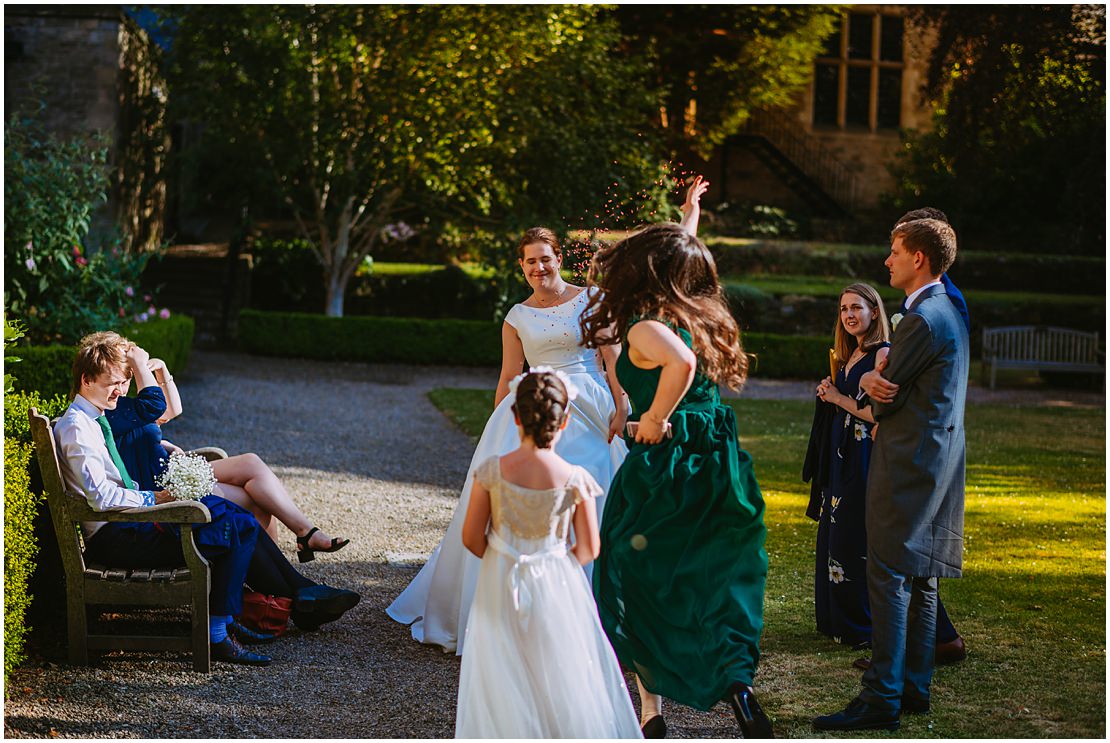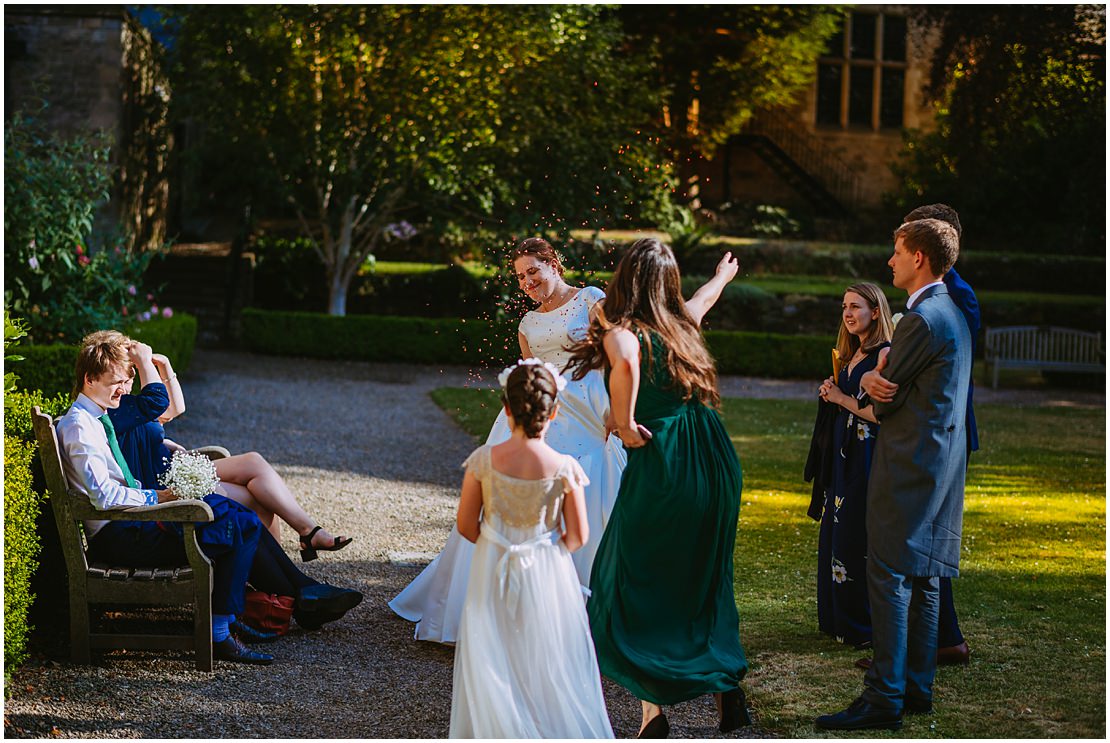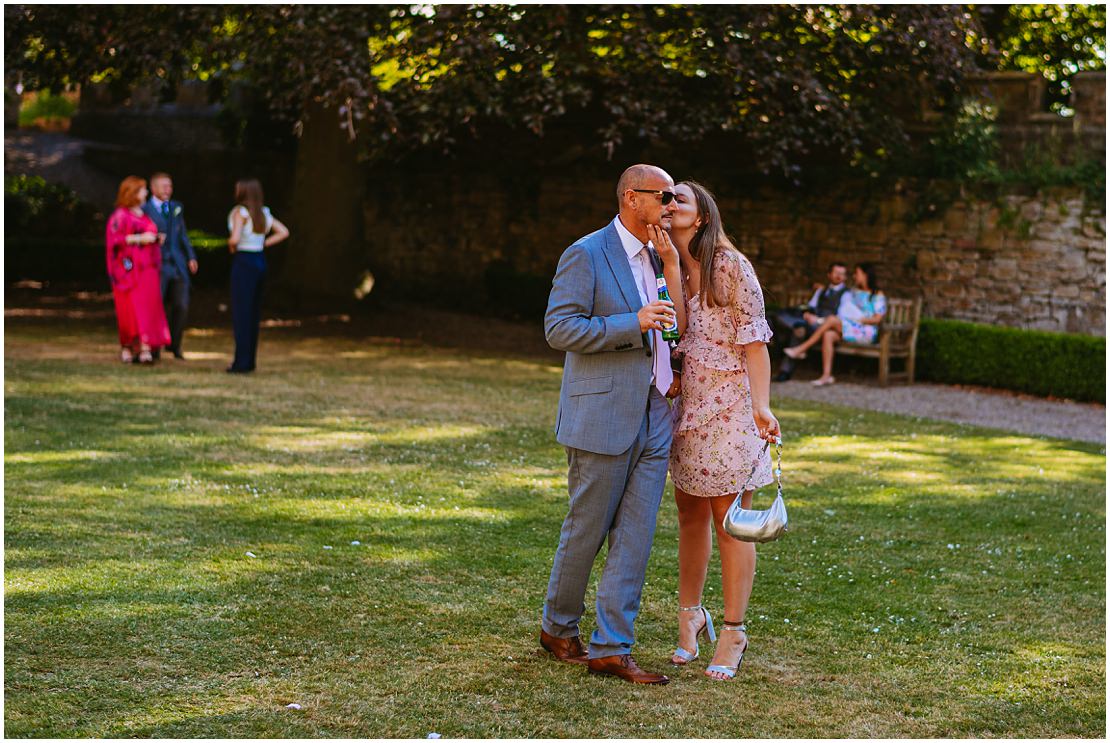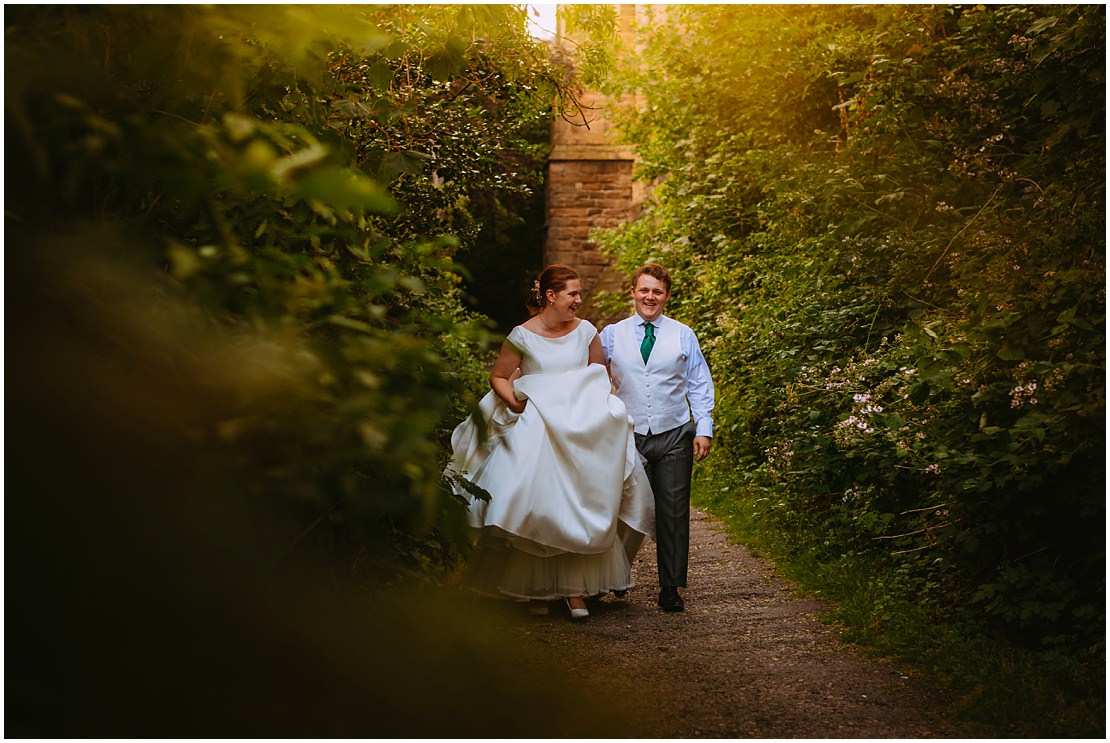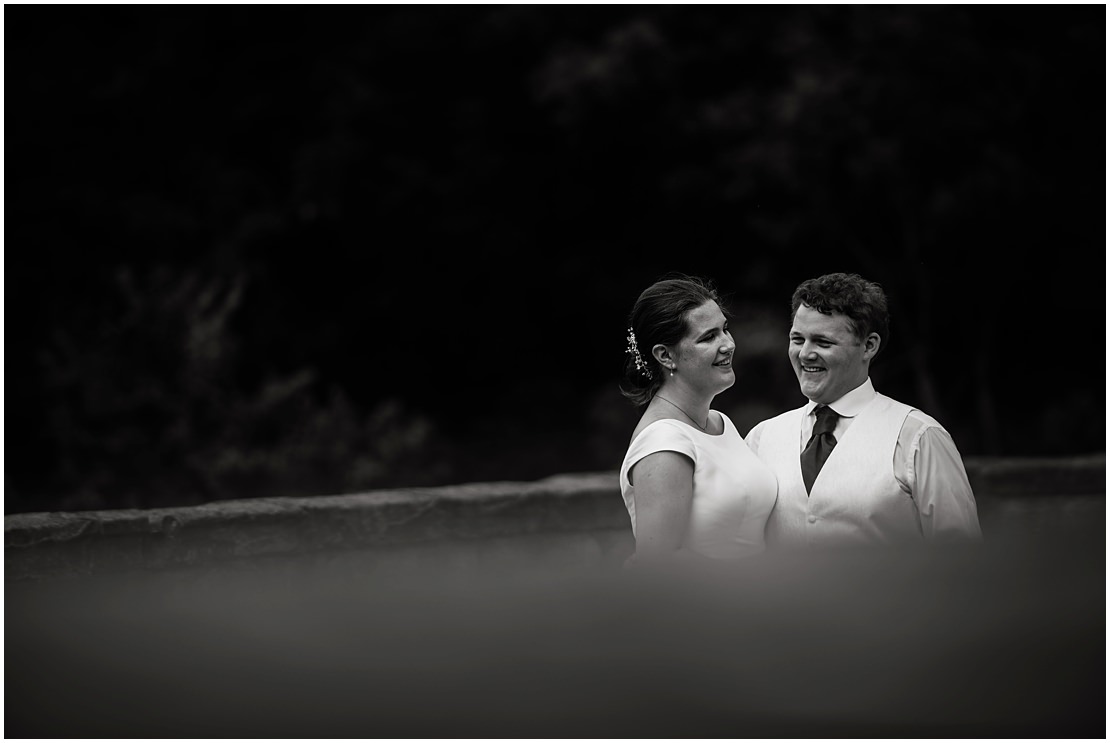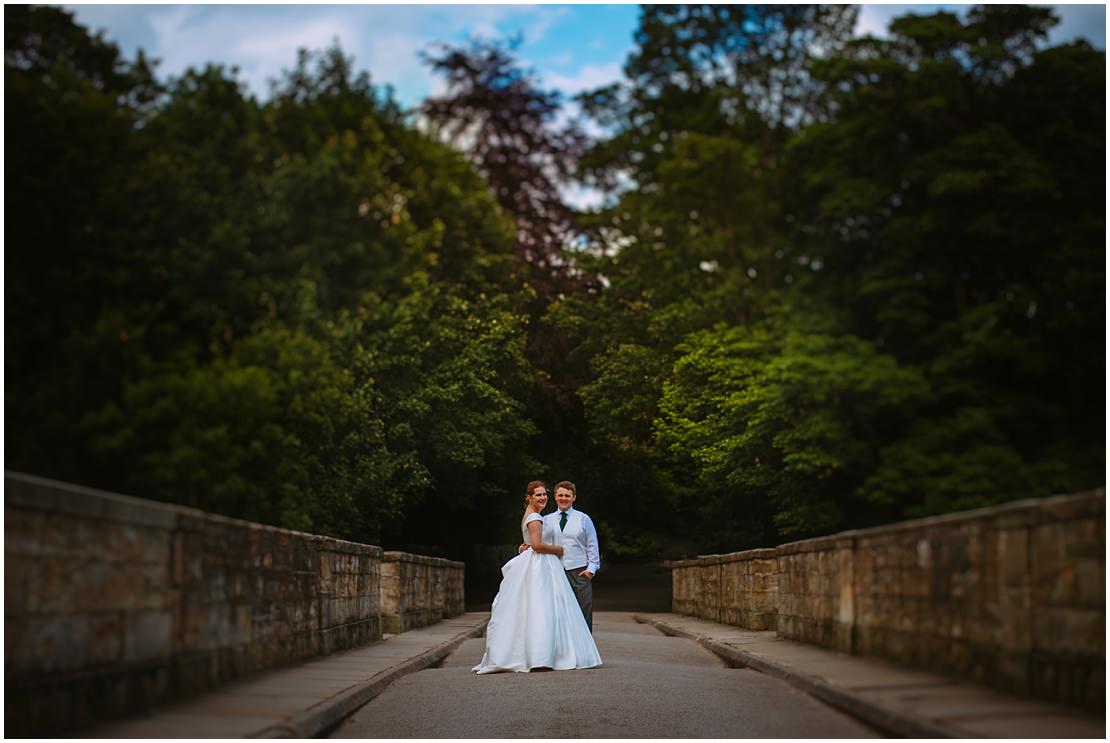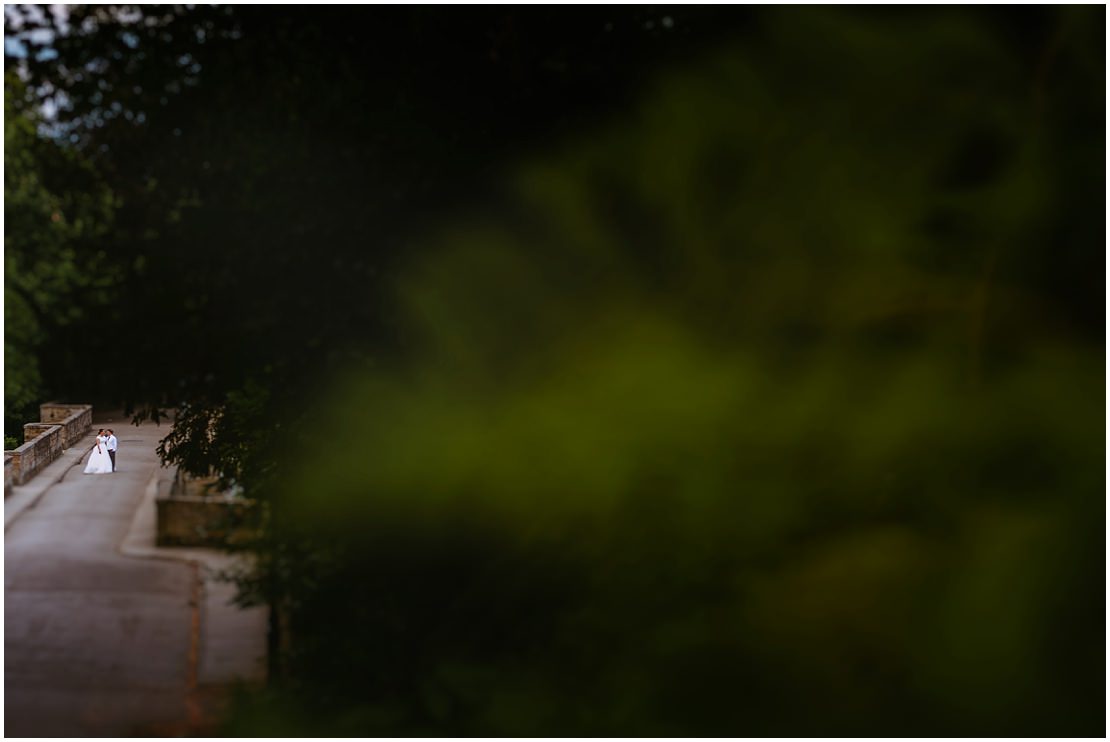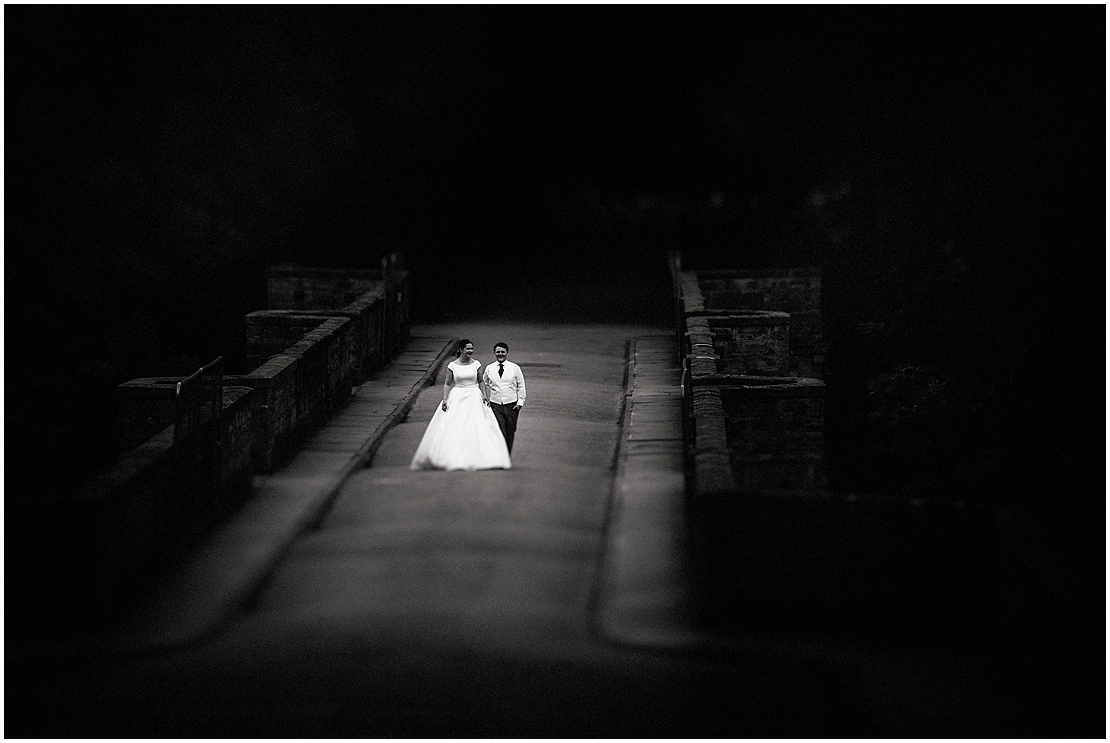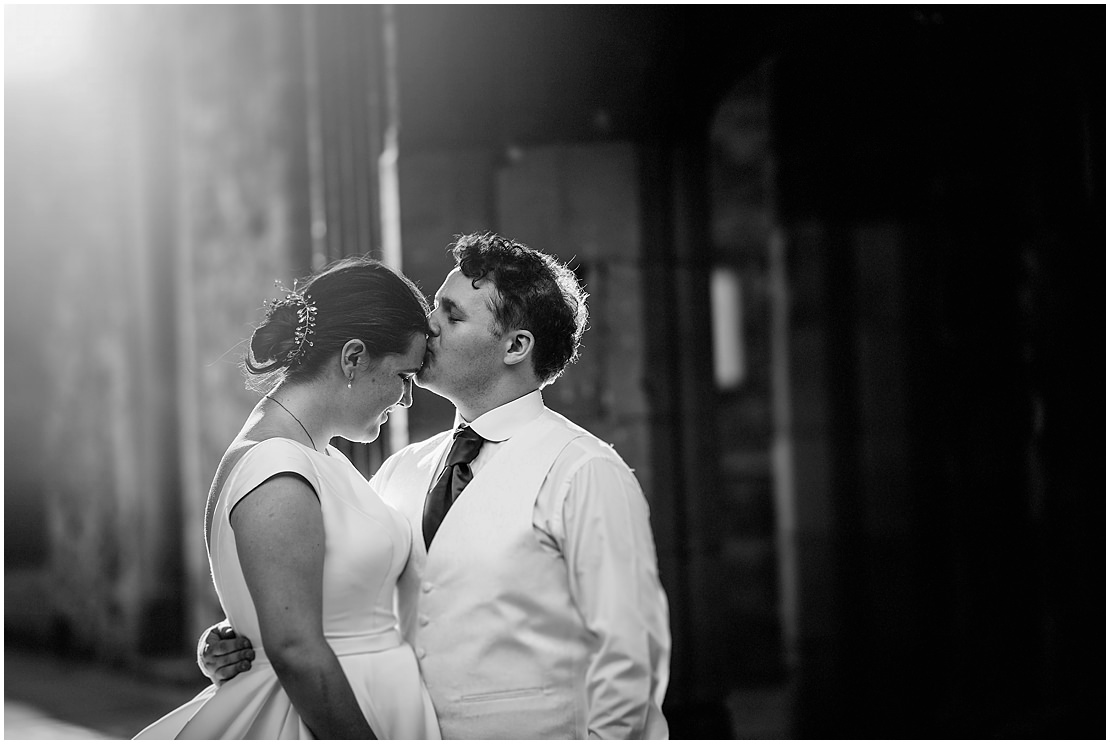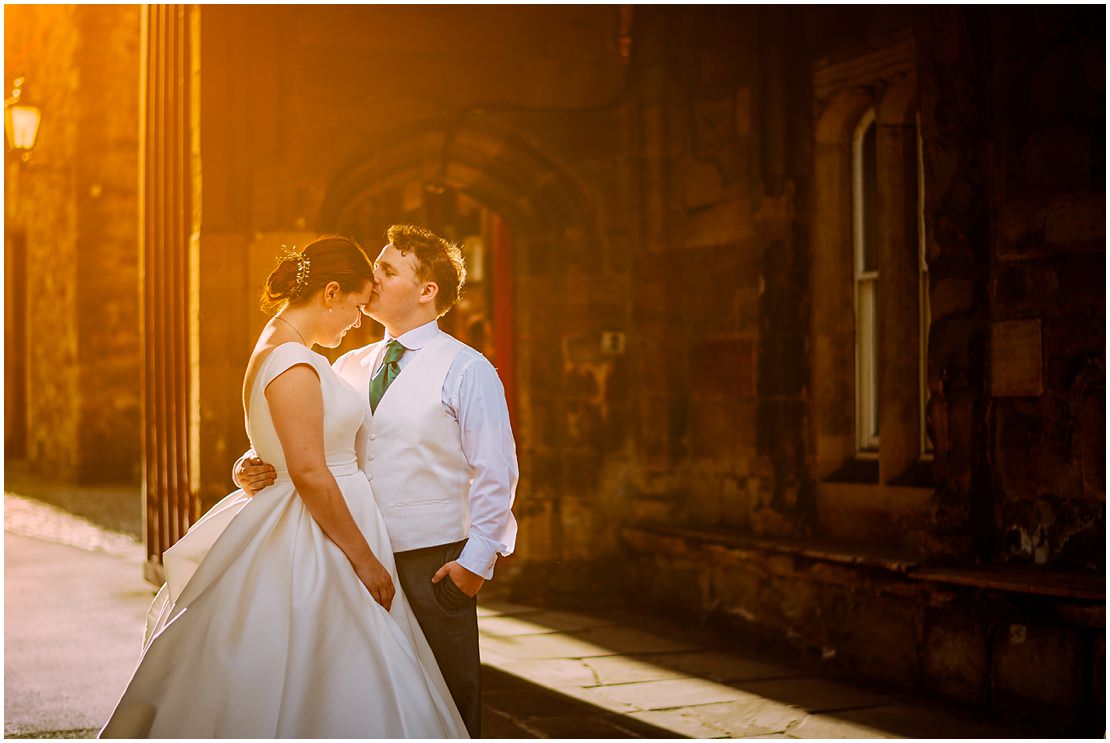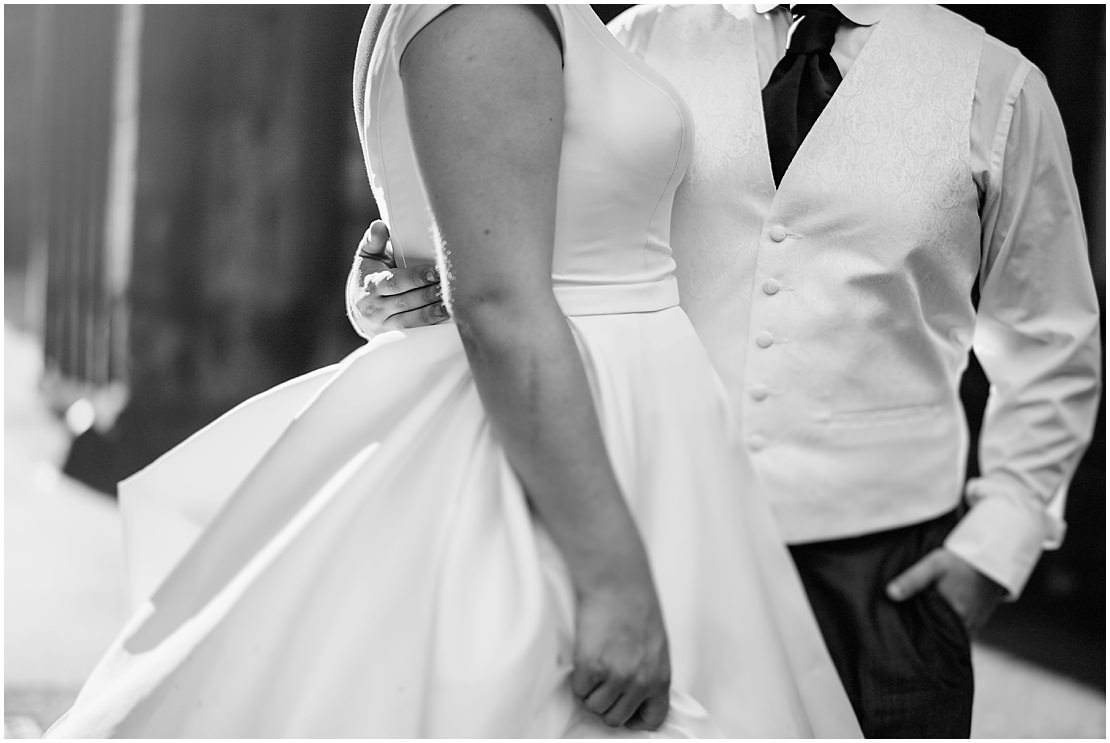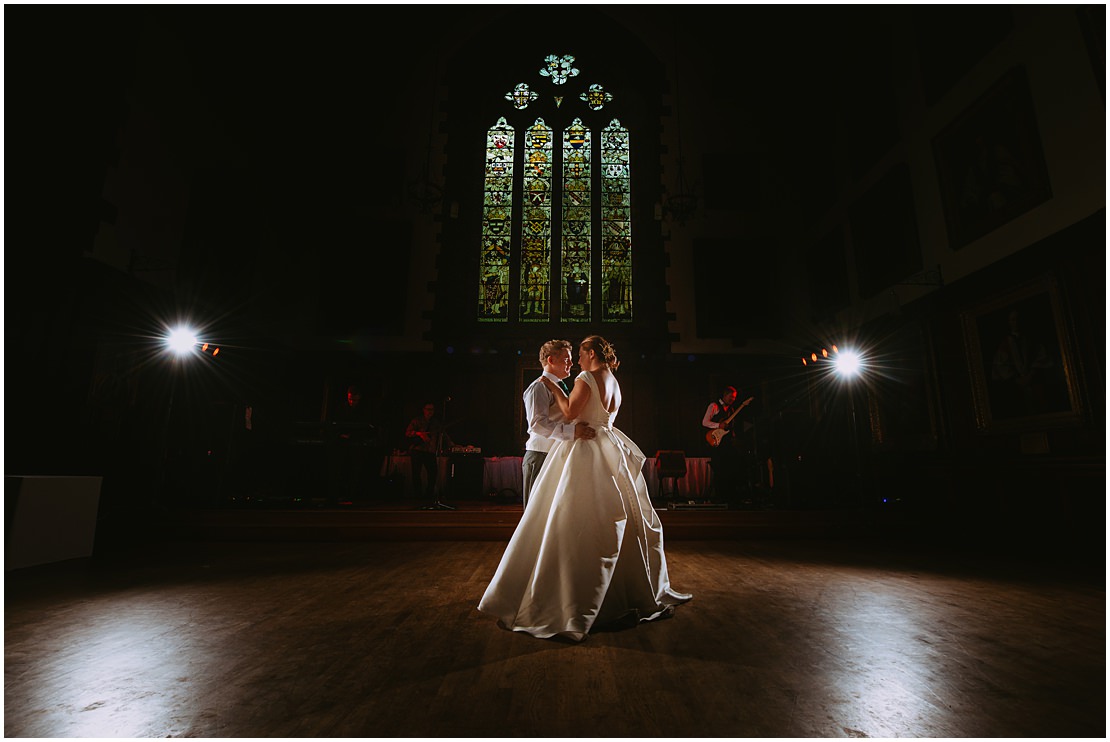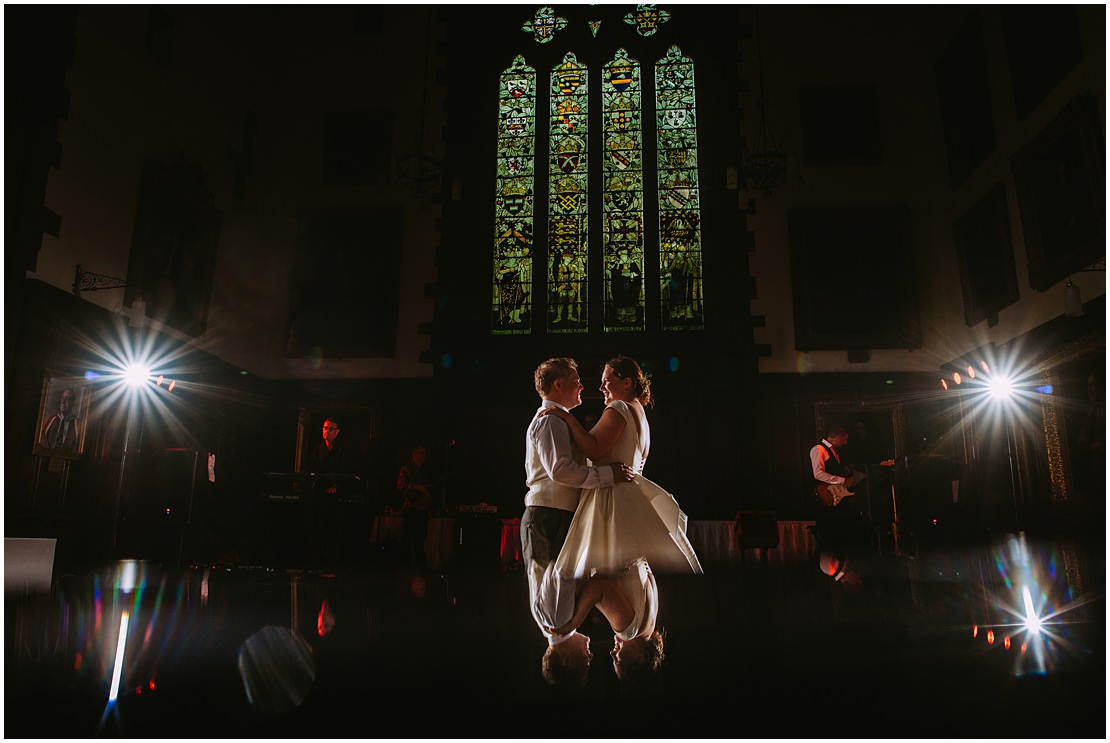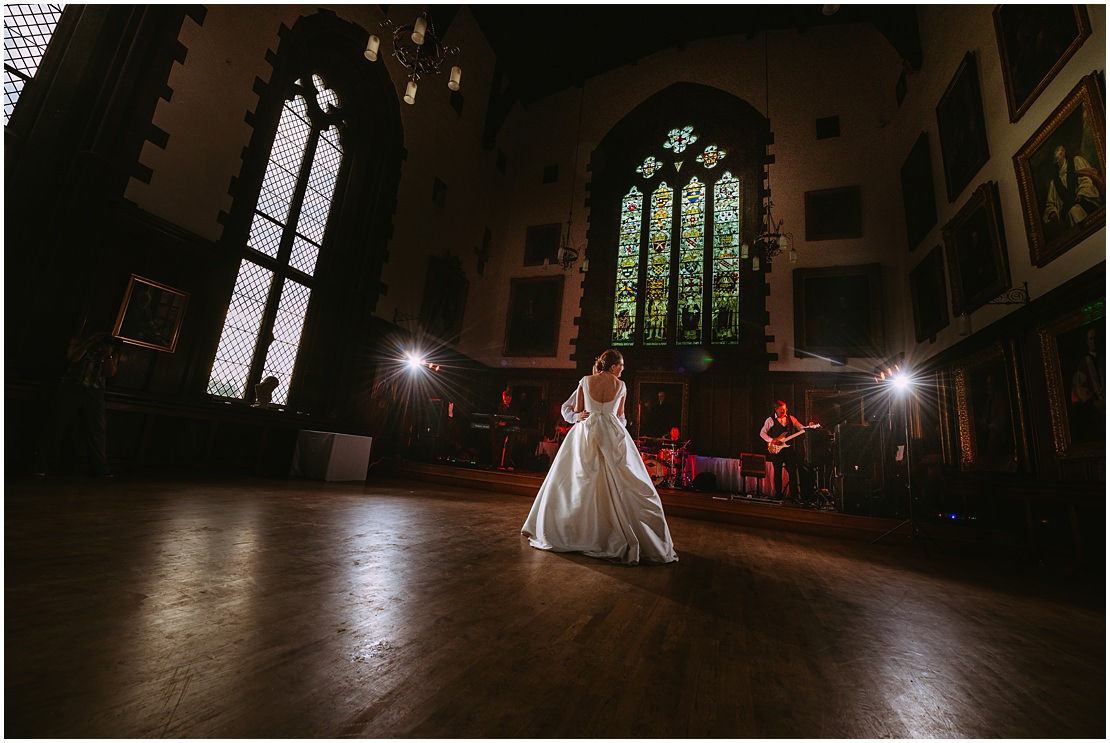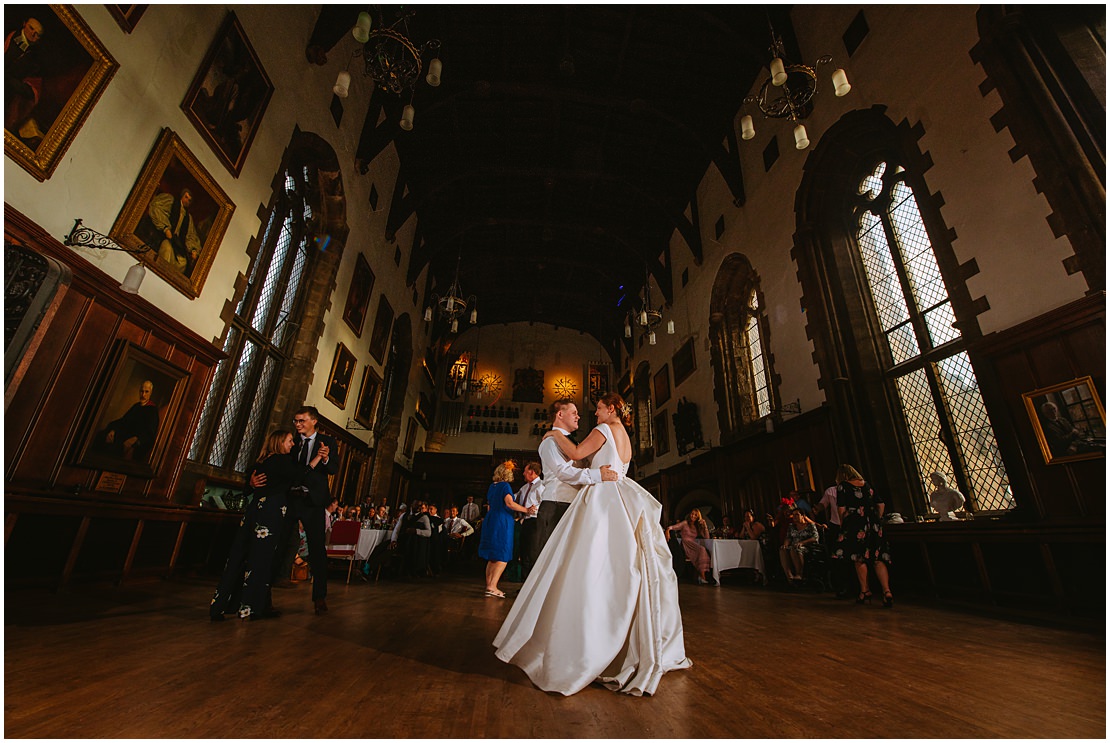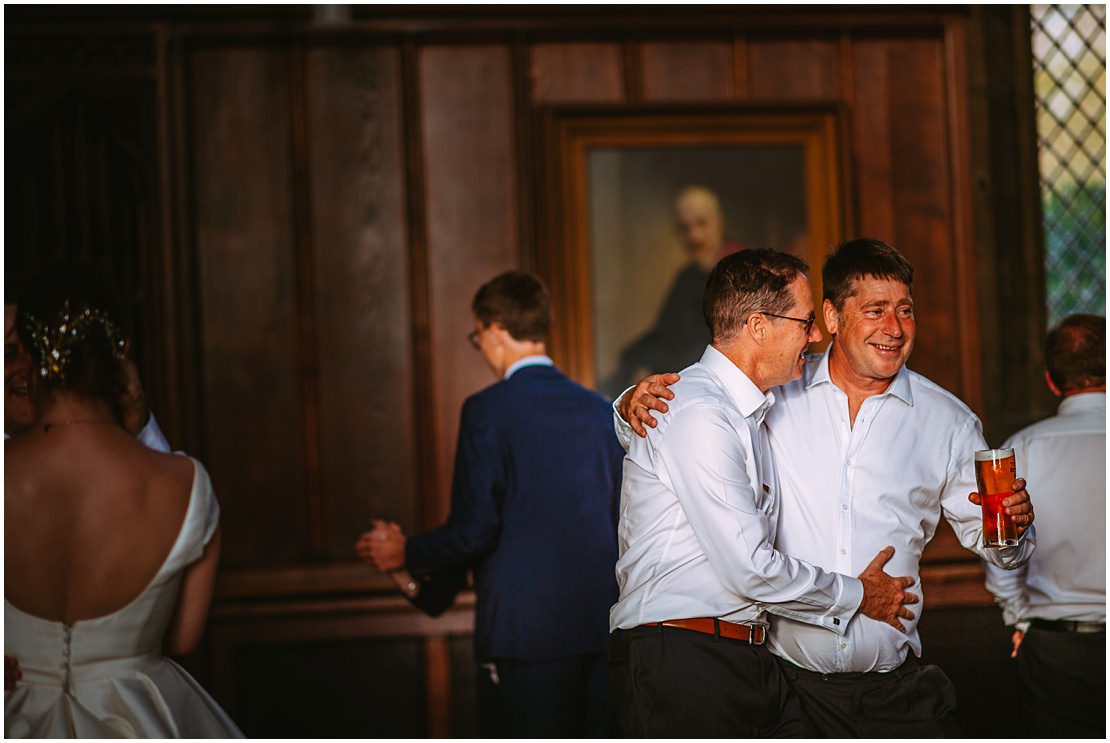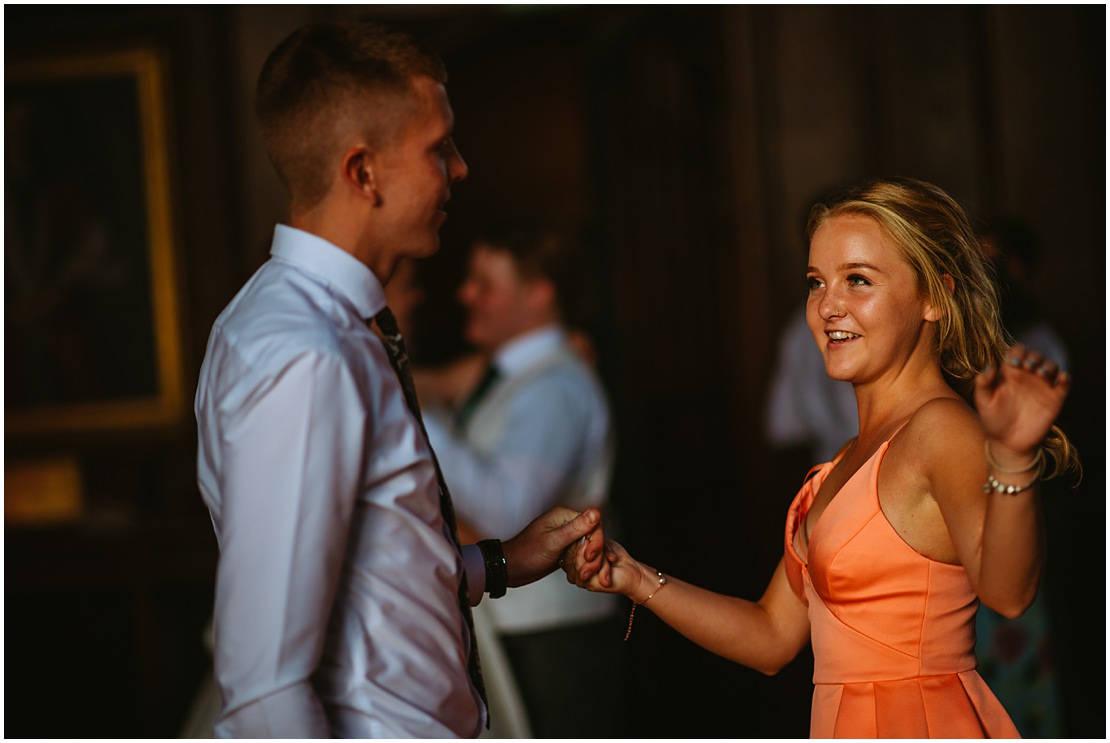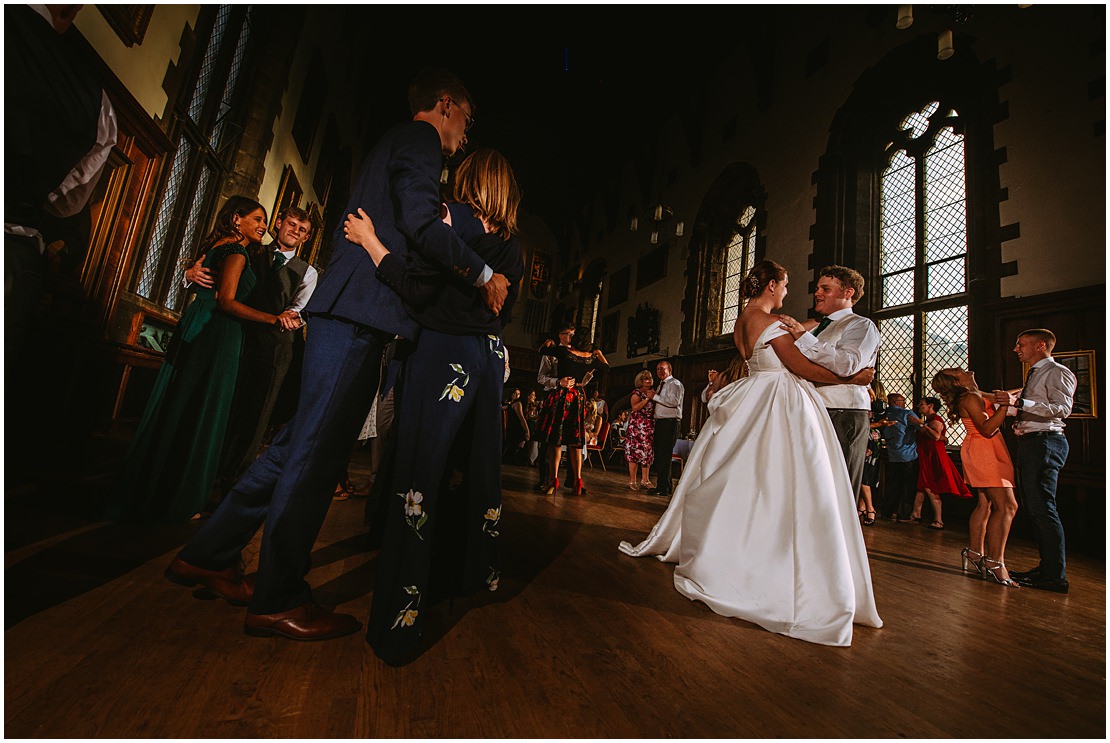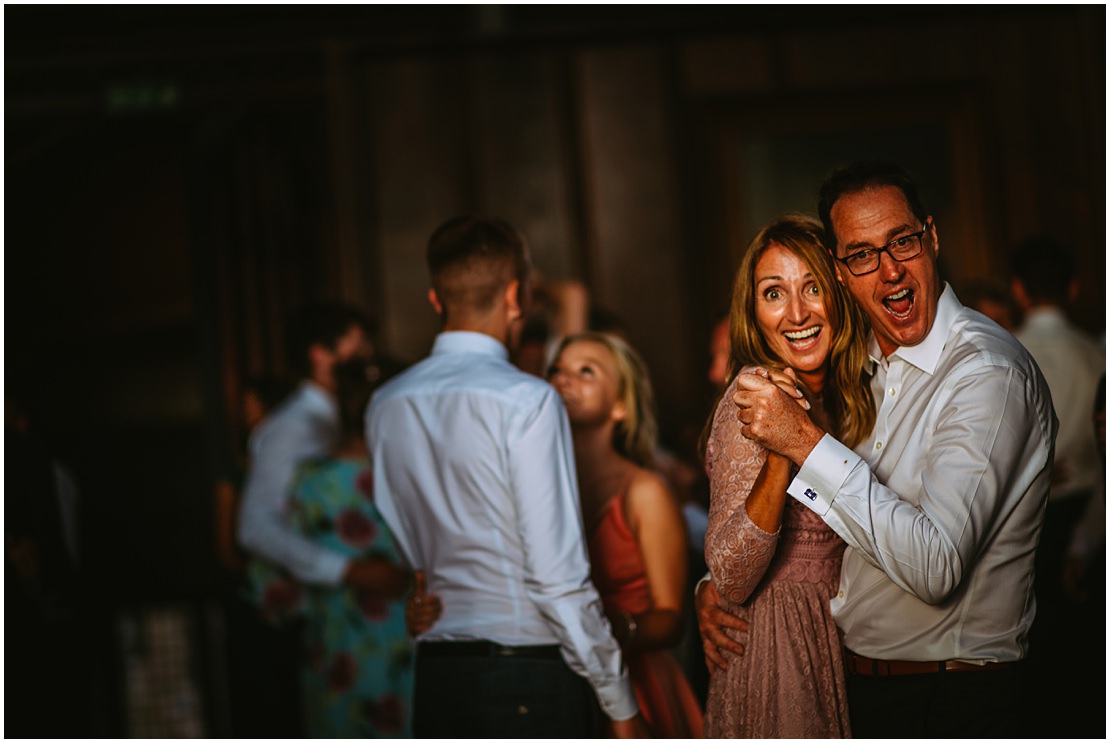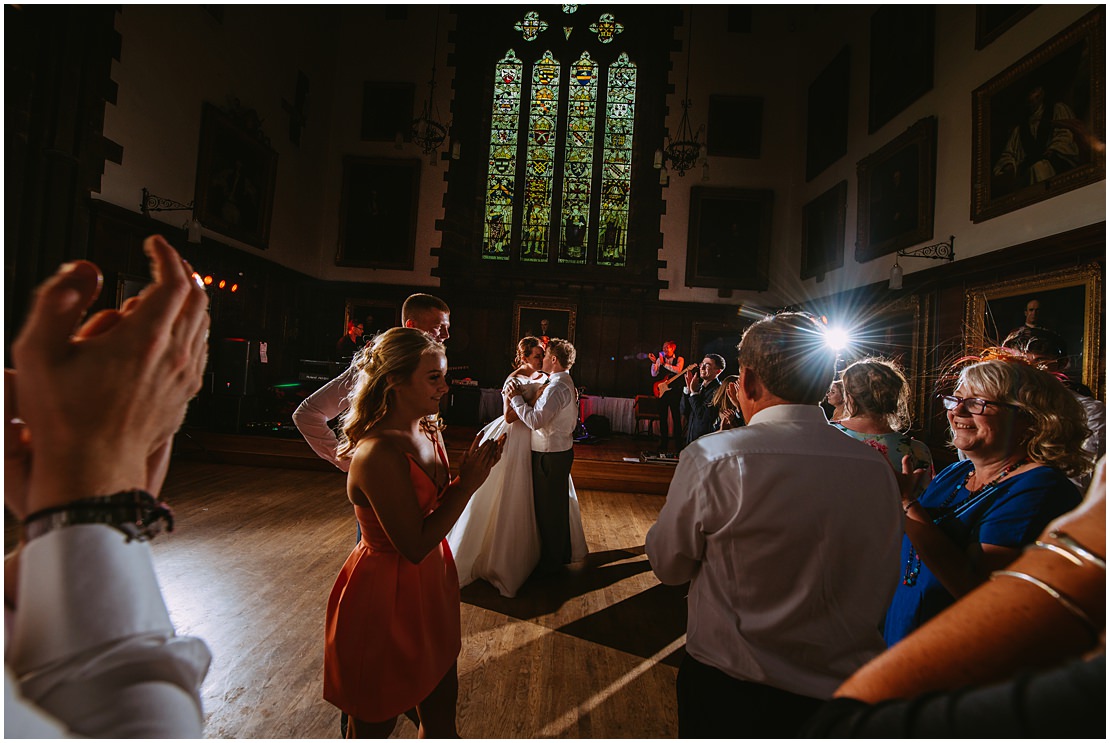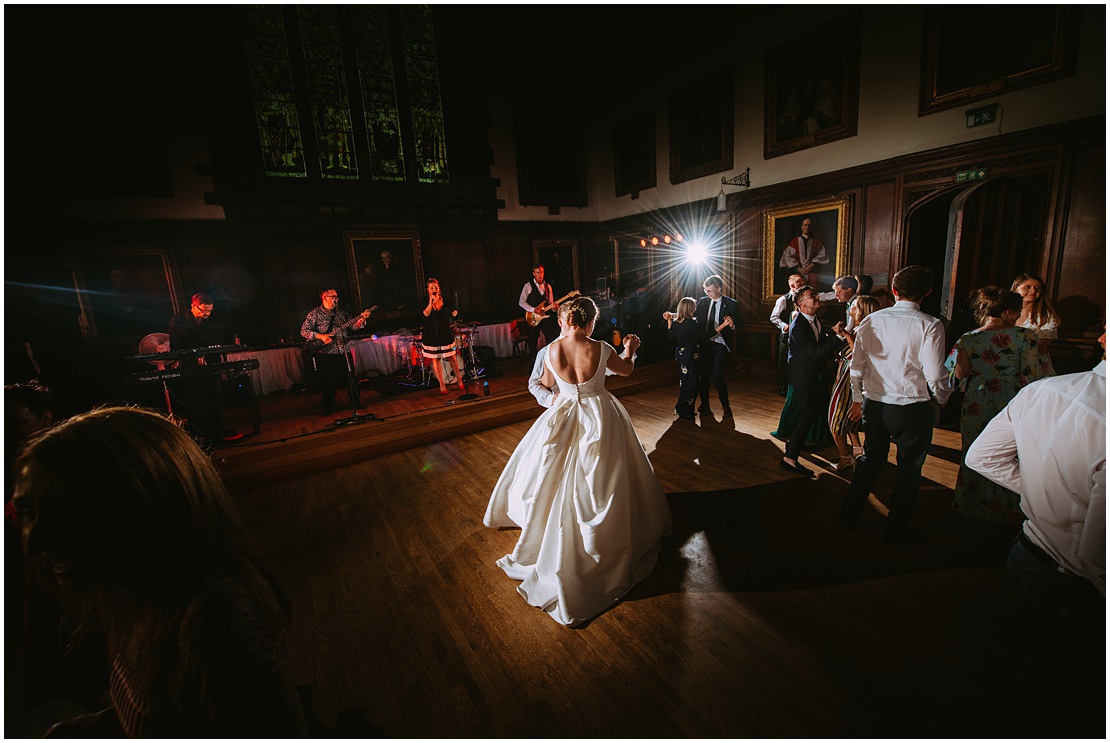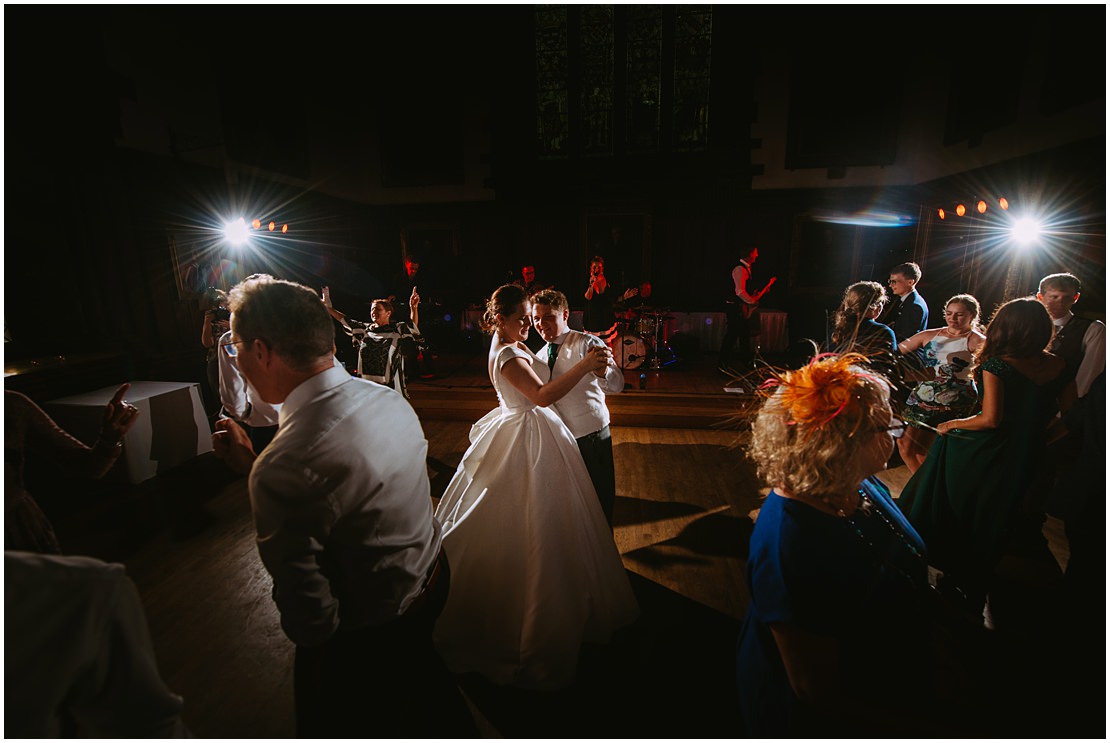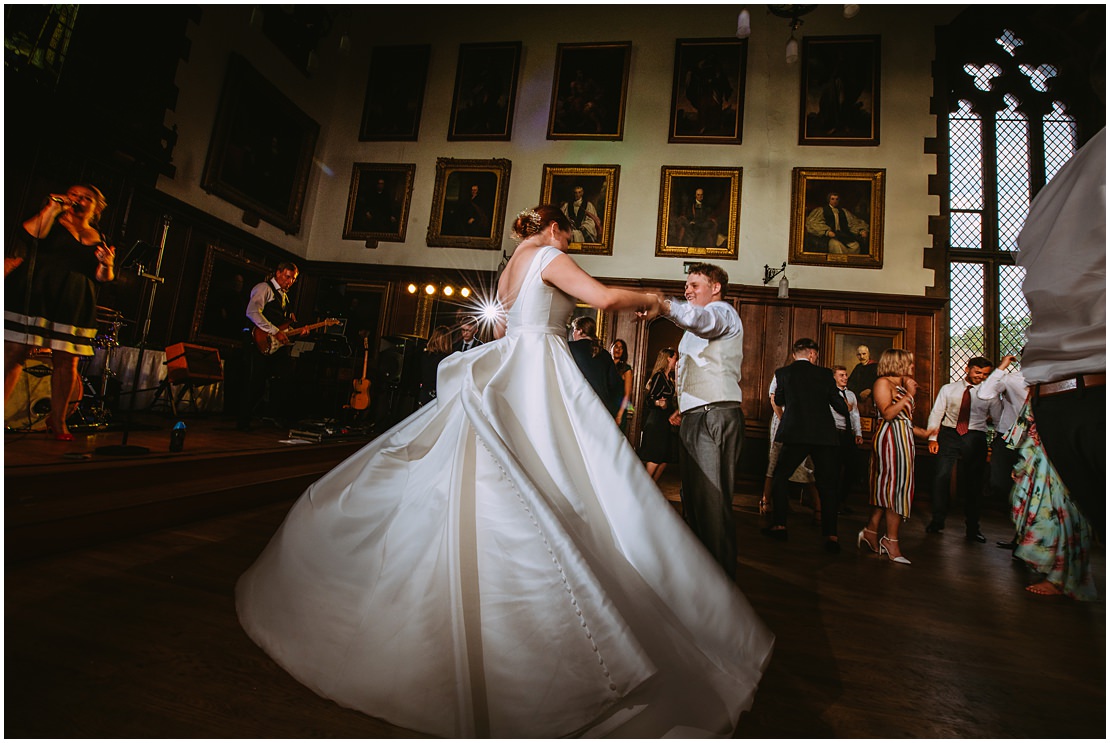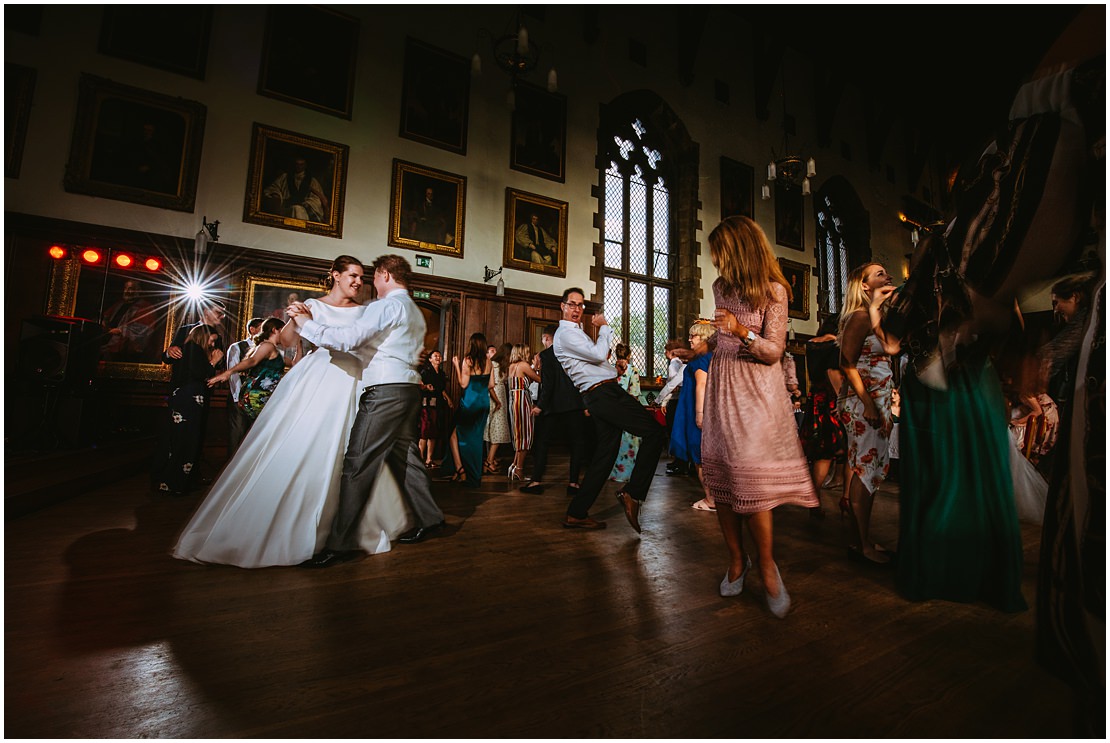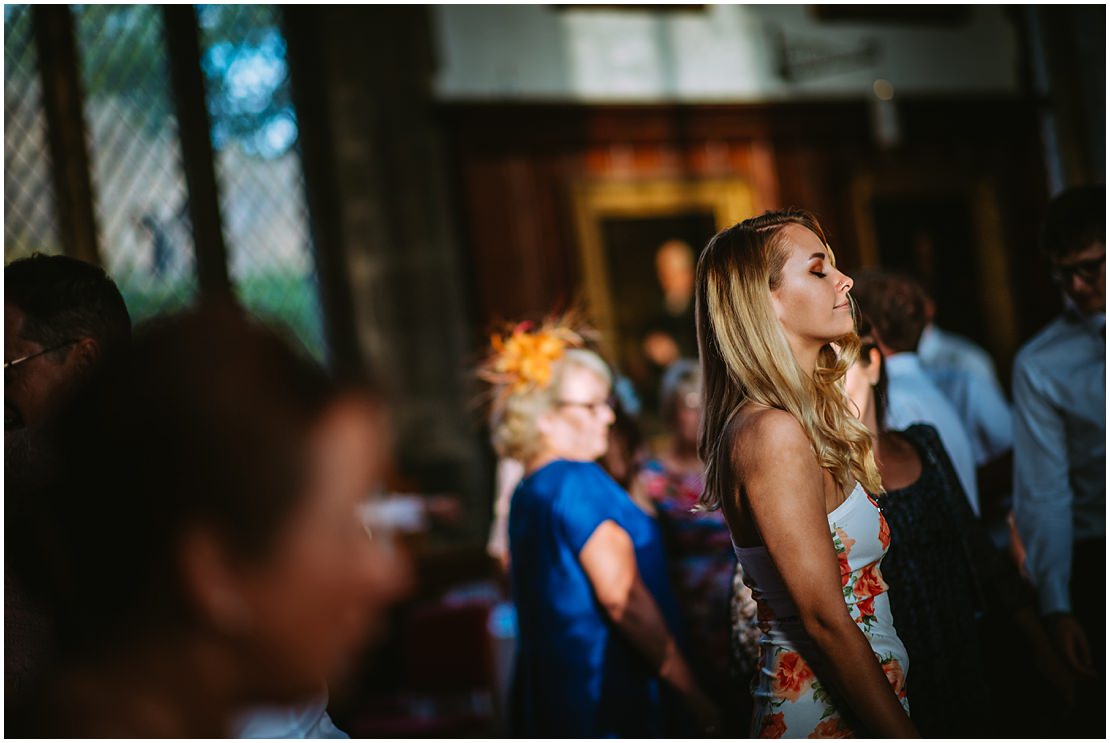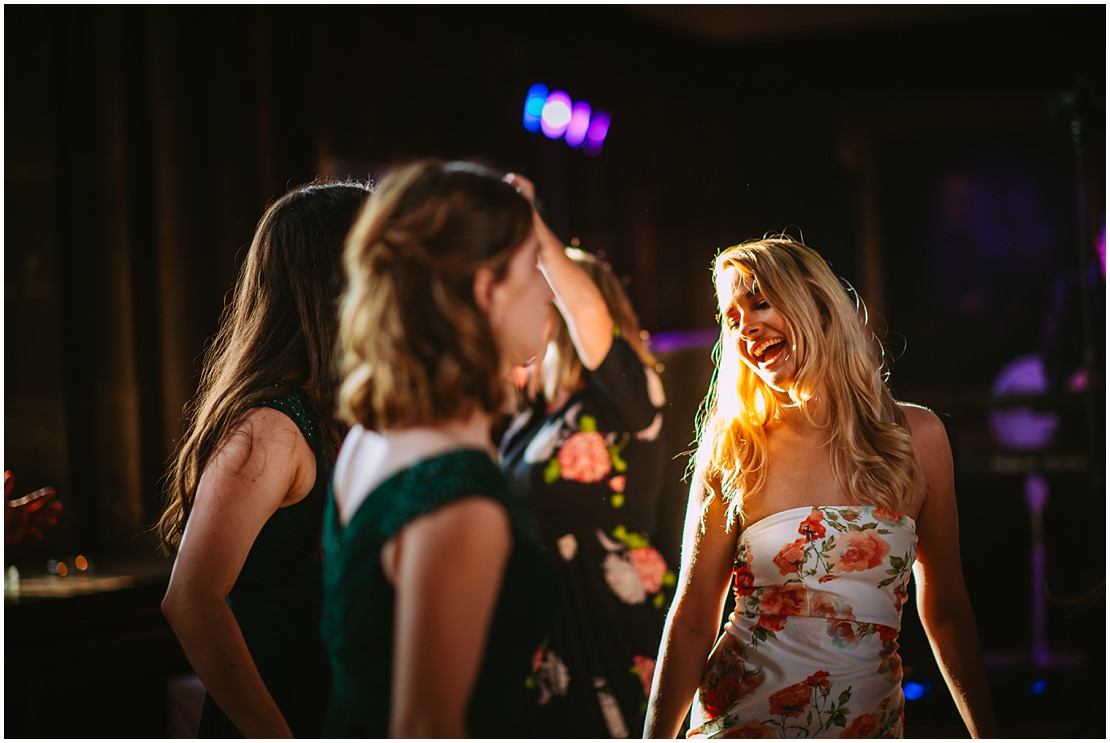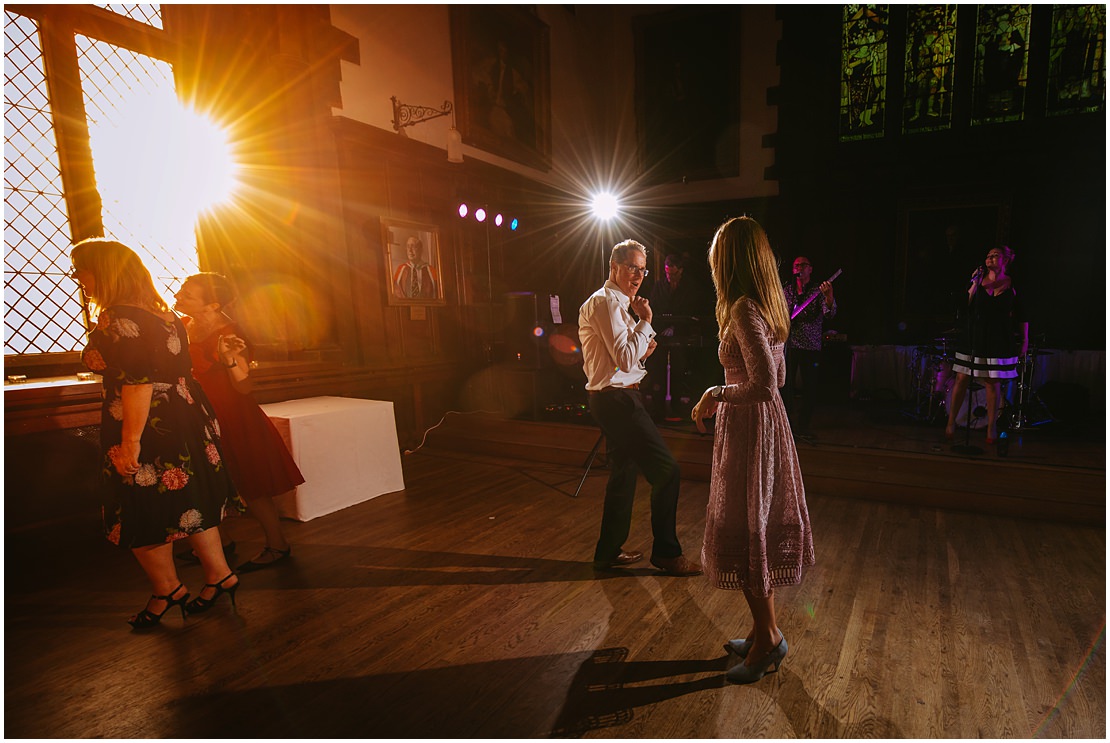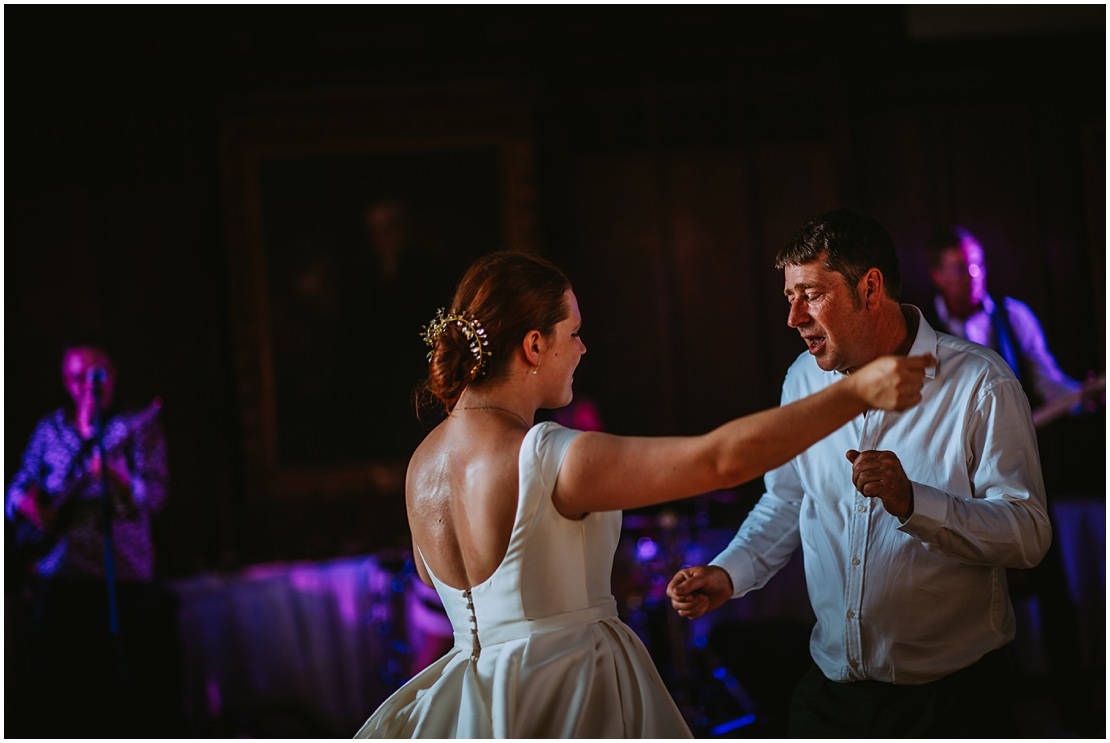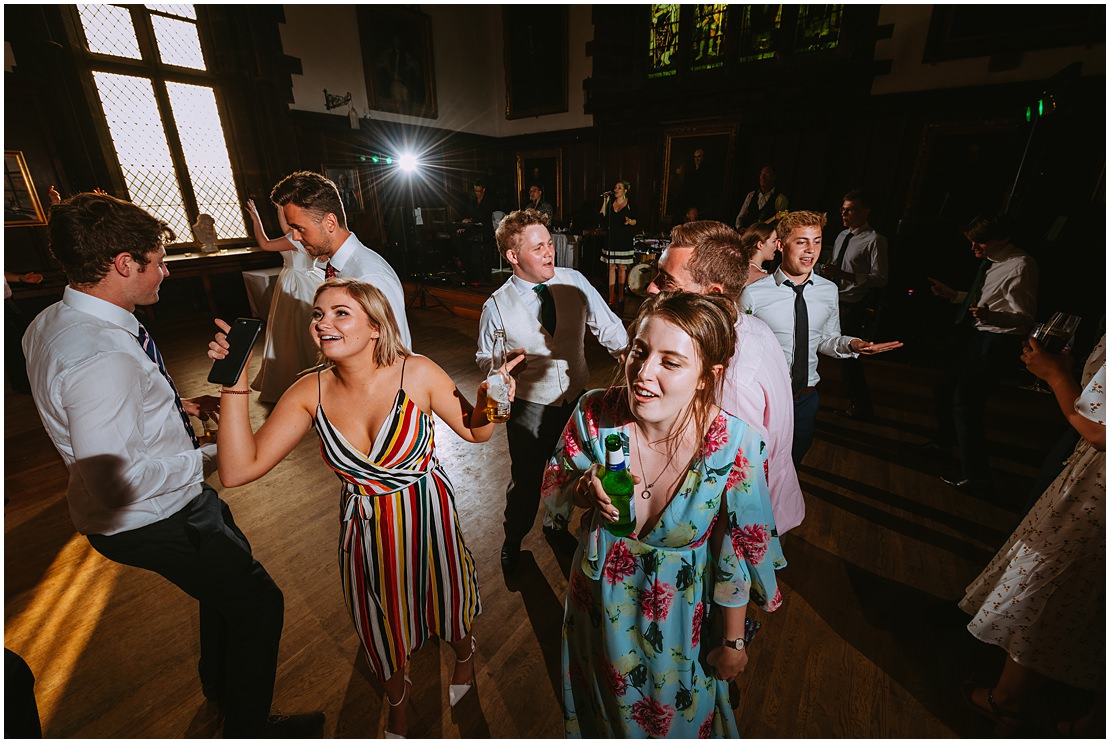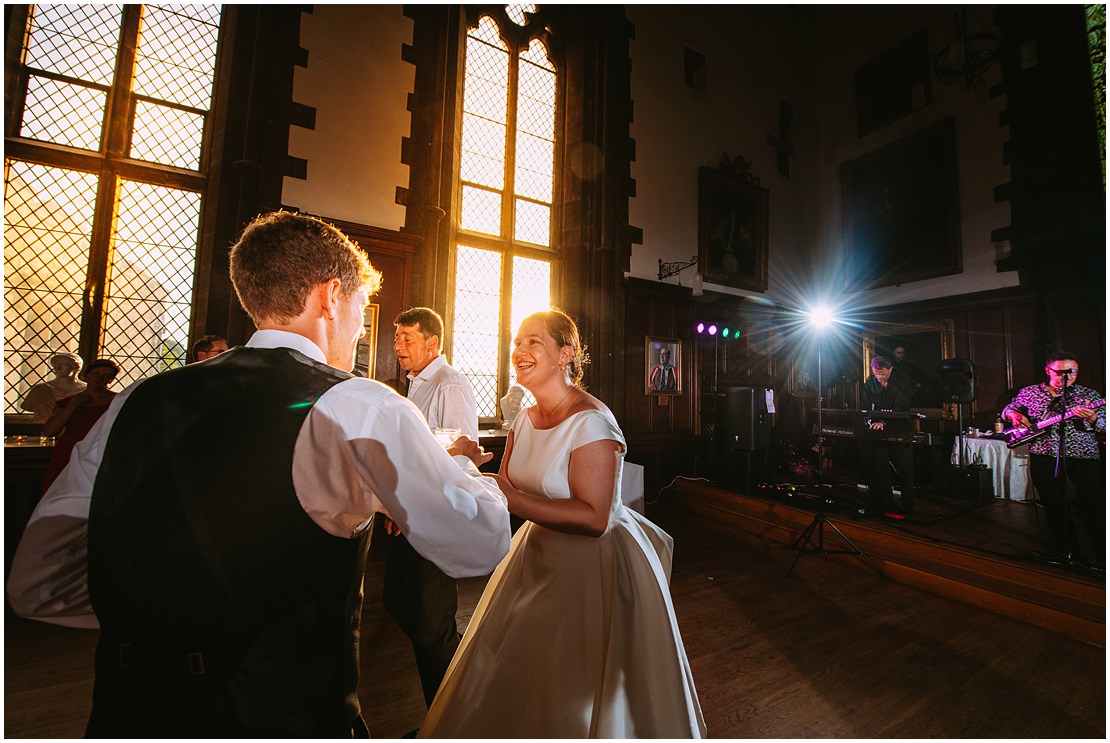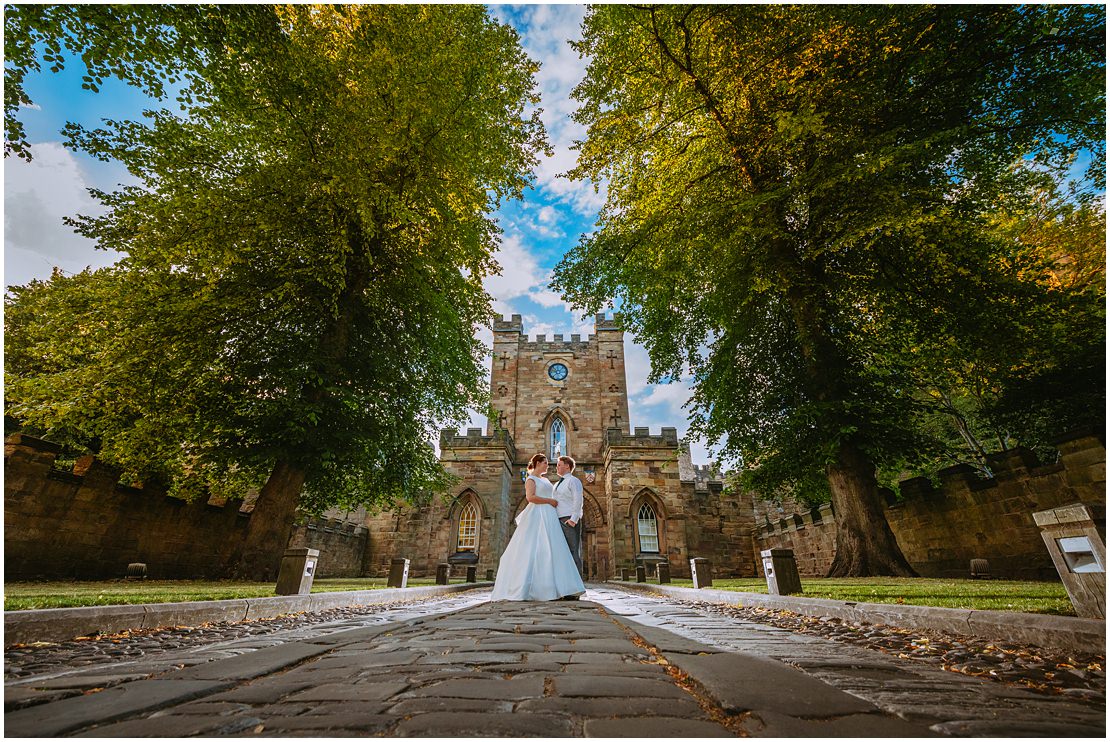 Are you getting married in Durham, are you having your wedding at Durham Castle and in need of a Durham Wedding Photographer? If so, drop us a message, we'd love to chat with you about the plans you've got for your day!
All images are under copyright © Richards & Co Photography