#WexMondays
#WexMondays anna maria island passing storm
Wex Photographic kindly got in touch and asked me to write a blog post about my recent submission to their weekly photographic competition titled #wexmondays. It is open to all, and submissions are open until 12pm on the Monday. The rules are straightforward; The image has to be taken during the past 7 days (they do check the EXIF data). Each image is reviewed and a 1st, 2nd and 3rd place is awarded and then tweeted. The winner gets a prize of £20 worth of vouchers with runner-up prizes too. There is a leader board for regular contributors in which the overall winner gets £1500, 2nd place £500 and third £250.
My entry for last week was one that I captured of a passing storm on Anna Maria Island, Florida. We're getting married at The Sand Bar on the island next year, so had a week with the to-be-in-laws (they have a house on the beach) to sort a few things out.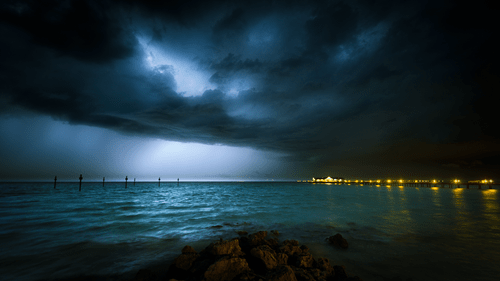 Normally during May, the island doesn't get many storms, but during the week we were there, there was one near enough every-night, but normally when we were either eating, or driving.... a little rude to go back to the beach house for my gear during a course! There's something about the power, drama and down right drama of these tropical storms; they produce stunning cloud formations, bright white lightning and huge cracks of thunder for miles... truly epic.
This particular photograph was captured on our second night on the island - the main part of the storm passed over us while we were out for dinner, so unfortunately I only managed to capture the tail end of it…. quite a simple photograph in reality, although being stood on rocks with the sea lapping around me during a 'large' storm was somewhat unnerving! After dinner, I dashed back for my gear, then headed out to the city pier (678-ft long, built in 1911 and rebuilt numerous times after storm damage!) knowing I'd also manage to get the Skyway Bridge in the distance.
The bright section is the lightning at the lead of the storm lighting the cloud at the tail of the storm.
I normally shoot astro stuff, which would mean starting out with an ISO of around 800, although in this particular instance, I knew that ISO 800 would be way to high for lightning as it would just blow out the highlights, so I settled on ISO 320, f/2.8, 14mm for 5s, shooting with a Nikon D800e and the excellent Nikon 14-24. Focusing at night can be a difficult thing and one that normally catches people out; An easy way to do it at night is to use 'Live View', which is just what I did in this instance. I flipped the D800e into video mode, cranked the ISO up to 12,800 and moved my focus point onto one of the bright lights on the pier then focused (I also zoomed to make sure); Once focus was assured, I flipped the camera back into normal mode and also flipped the lens focus to manual so that it wouldn't re-focus.
I'd decided on a 5s exposure as I also wanted to capture some moment in the water, but also because I knew that a flash of lightning would in effect freeze the water across it's high-lights - just the same as using flash at night!
In hindsight, I'd have shot this at f/5 for a better depth of field and probably ISO 100/200 for 10s, but you live and learn sometimes! All in all, I'm chuffed with the result and can't wait for our return next may!!
Processing was straight-forward, with simple tweaks to shadows, contrast etc, then a quick change to the curve and a slight tone and then into Nik Effects Pro for a couple of tweaks, but otherwise, not a great deal was done. The sea already has a beatiful torquose hue to it, which also affected the colour of the clouds giving them this wonderful colour.
Here's a few others from our fantastic week on the Island.
The first two are literally from the beach next to the house - Very quick run out of the house, set up, focus and shoot!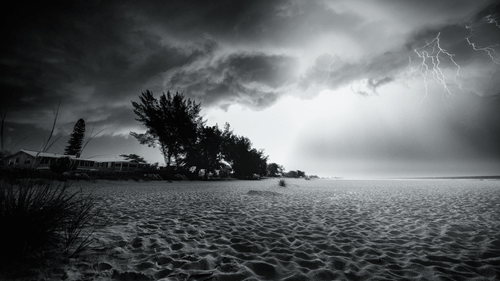 Our beach house is the one on the far left.... not far to run after I lost my bottle during this storm!! Exif for: ISO 480, f/2.8, 14mm for 5s. 
Both of these processed in the brilliant, Nik Silver Effects Pro, with small additional changes made to curves with luminosity masks to finish.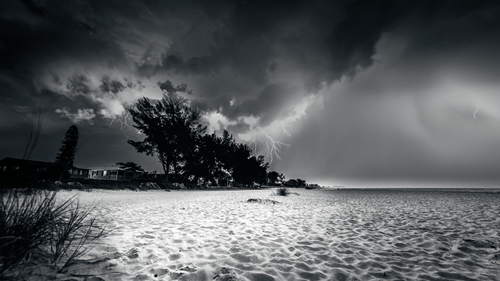 Chocolate Box....
Chocolate box sunsets.....not something I tend to shoot, but when in Florida and on the Gulf of Mexico, it's hard to resist the beautiful warm orange glow! The beach was teaming with people sat/stood watching the sunset - as they would every night.
One of only two sunsets I shot - I missed the best ones as food and drink won. I have to say, shooting sunsets in Florida are much more enjoyable than shooting them in the middle of winter off the north east coast line.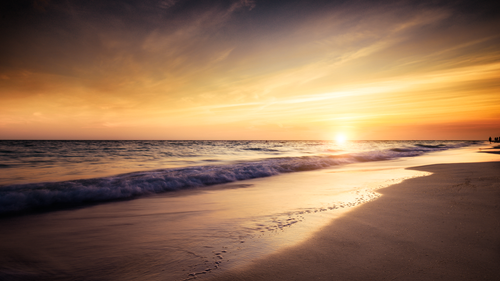 Larger versions of all of these and many others can be found on my flickr stream.
A few more... randoms from the trip too!
Beer, white sands, turtle nest (across from the house) and unfortunately a dead baby hammerhead shark.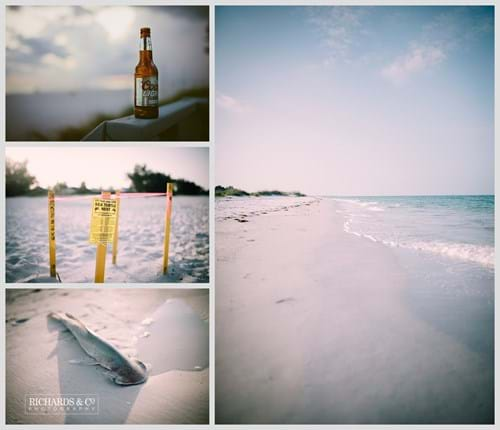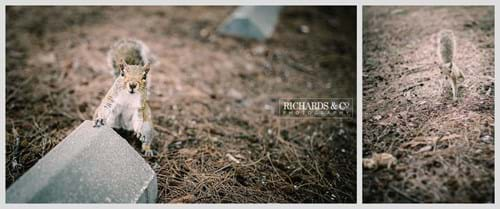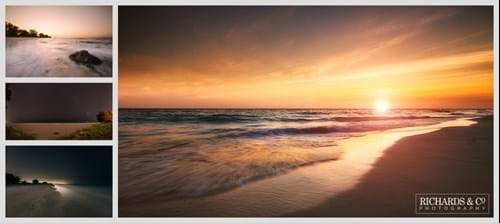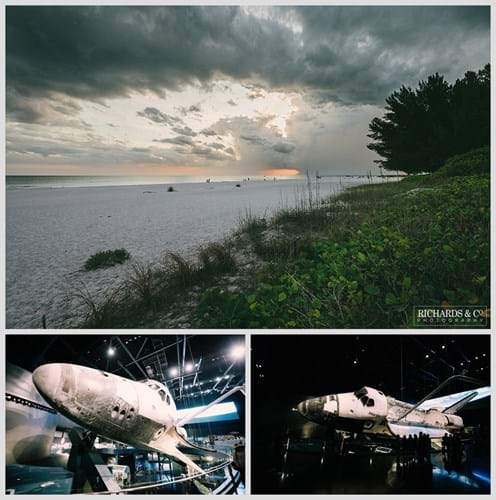 All images are under copyright © Richards & Co Photography