Jenna + Duncan
Piperdam Wedding Photography with Jenna & Duncan
Duncan & Jenna chose to host their wedding at Piperdam Golf & Leisure Resort.
Piperdam is an award winning multi-leisure resort. Set in beautiful Scottish parkland, yet just 3 miles from the City of Dundee makes it one of the finest wedding venues in Scotland.
This was our Scottish wedding where the groomsmen & most of the male guests were in kilts & I have to say it's one of my favourites, they all looked amazing.
The ceremony itself included a 'knot tying' ceremony which symbolises the bride, groom & their families all joined in unity.
Unfortunately the weather wasn't kind to us and there was constant rain until around 7pm so we couldn't get the most out of the beautiful surroundings that we would have liked (soggy grass isn't a plus point) but we did manage to take our bride & groom outside later on in the night to get some effective photography using puddles for reflection & soft candle light.
Huge thanks to the groom's father, the groom & groomsmen for stepping up & bump starting our car at various points during the weekend, the starter motor dying wasn't on our 'to do' list ;)
Thanks to Duncan & Jenna for sharing their special day and allowing us to be their wedding photographers, we wish them all the best for their future.
Craig & Andrea
xxx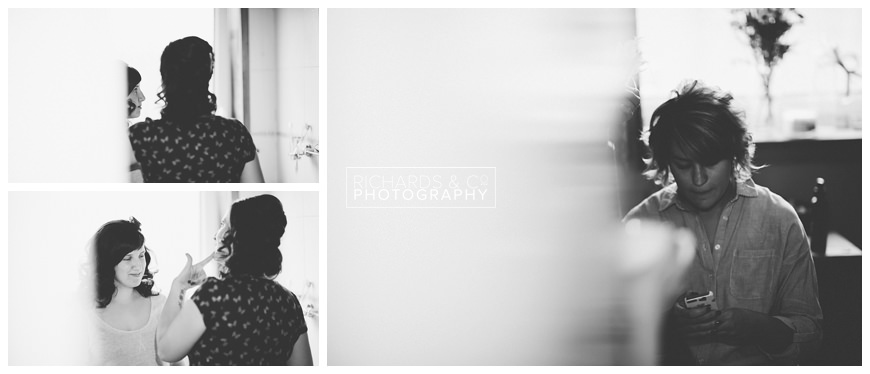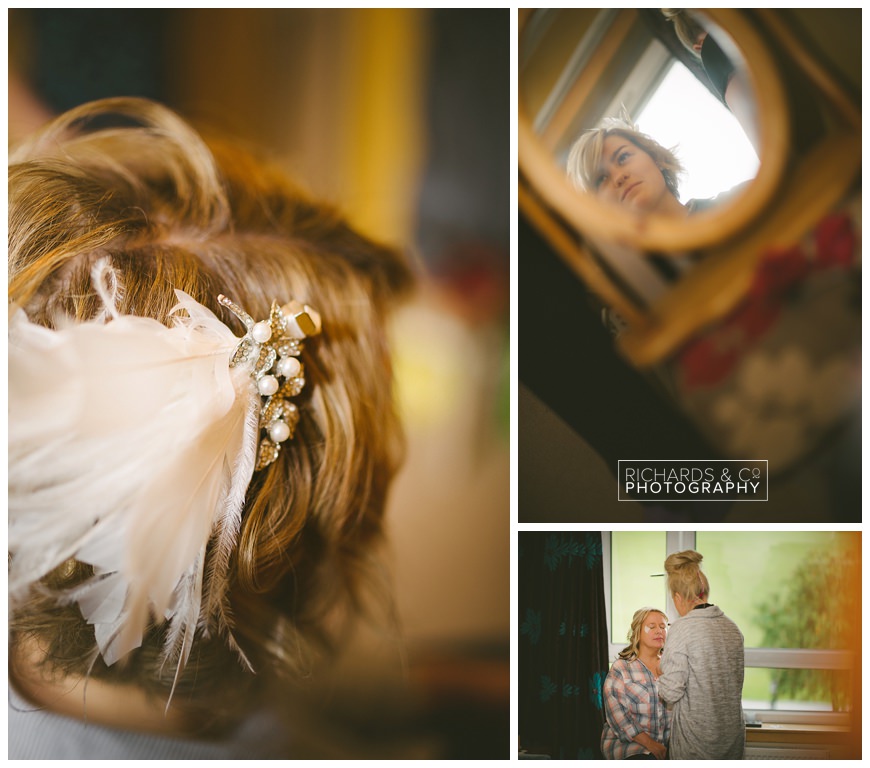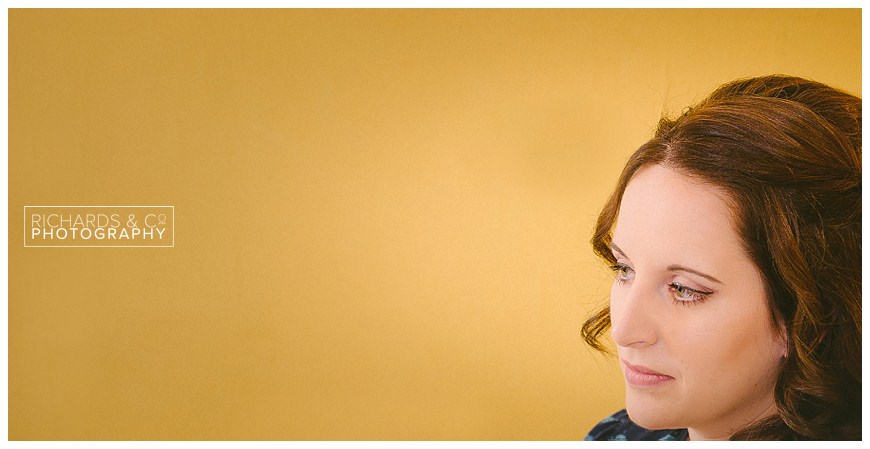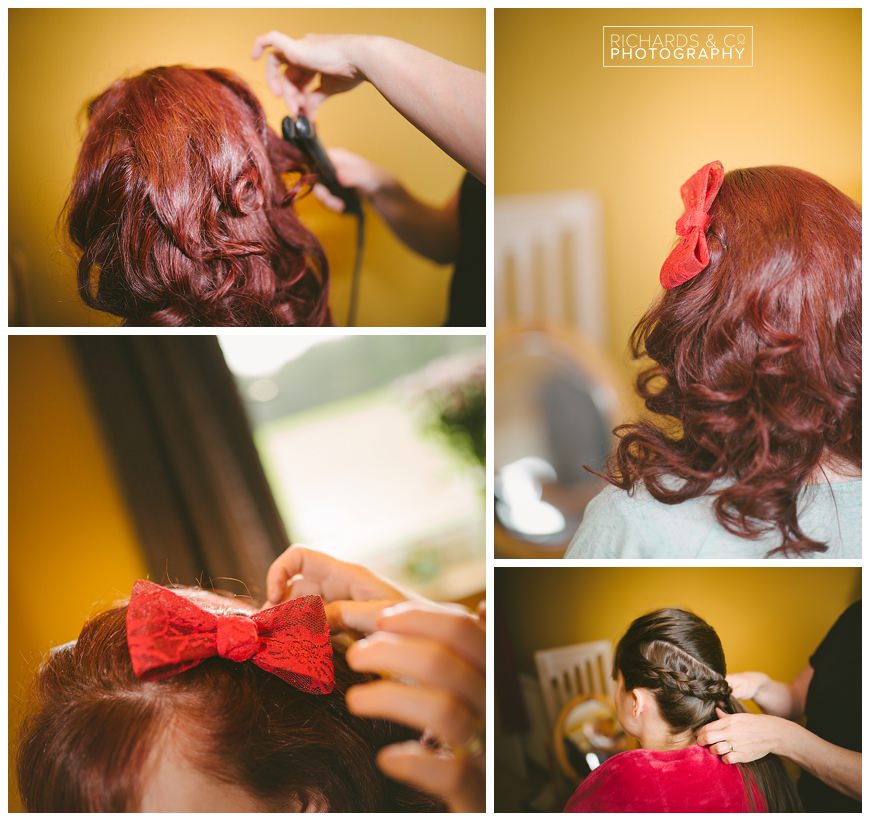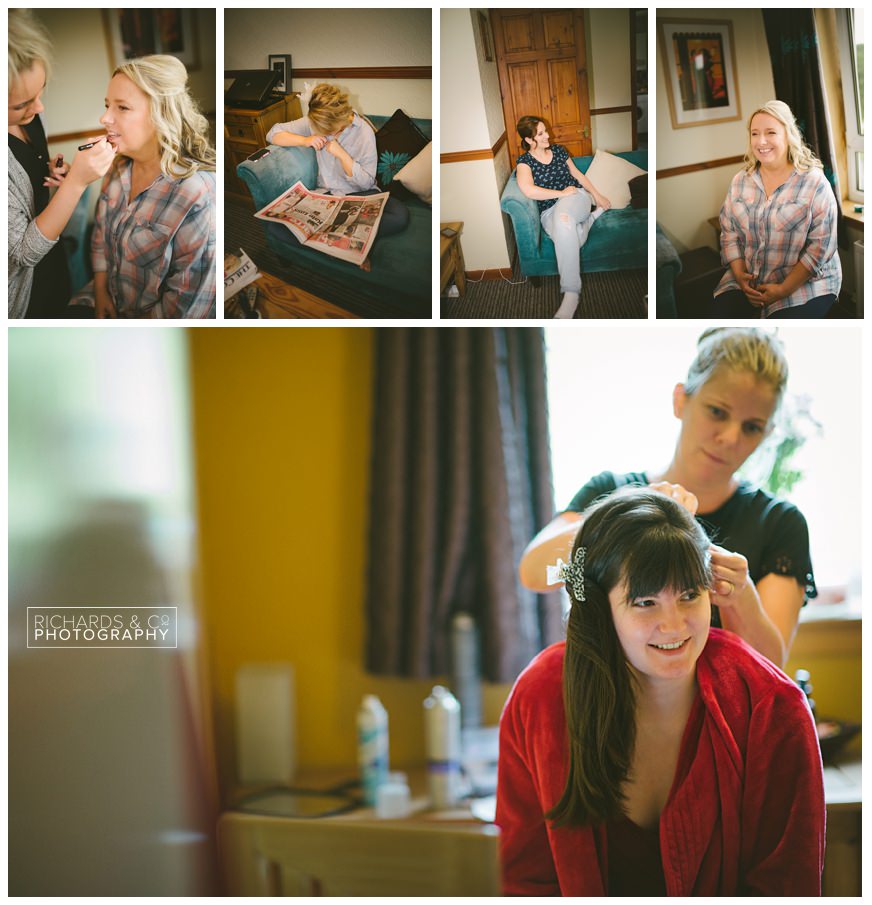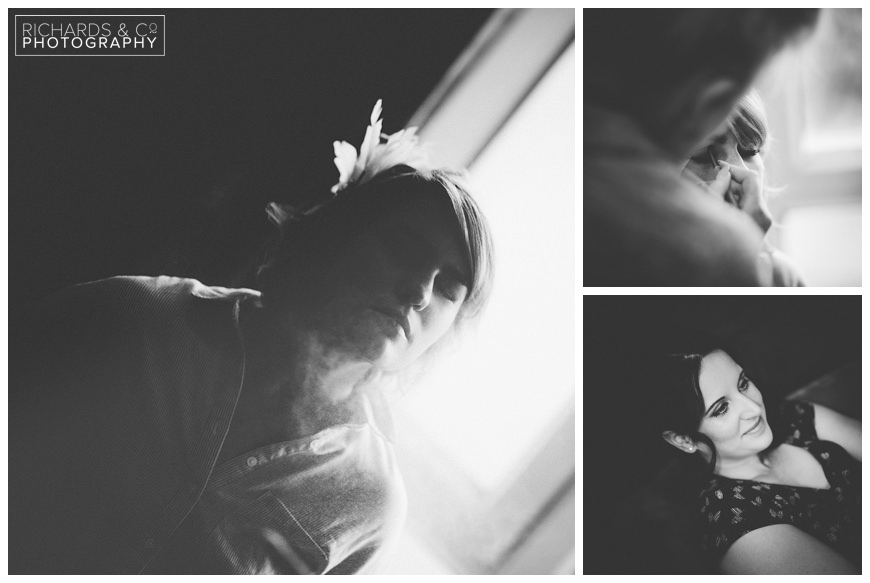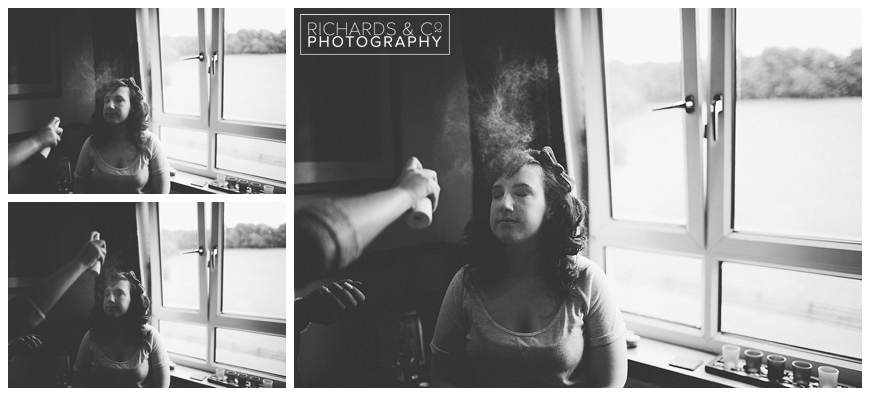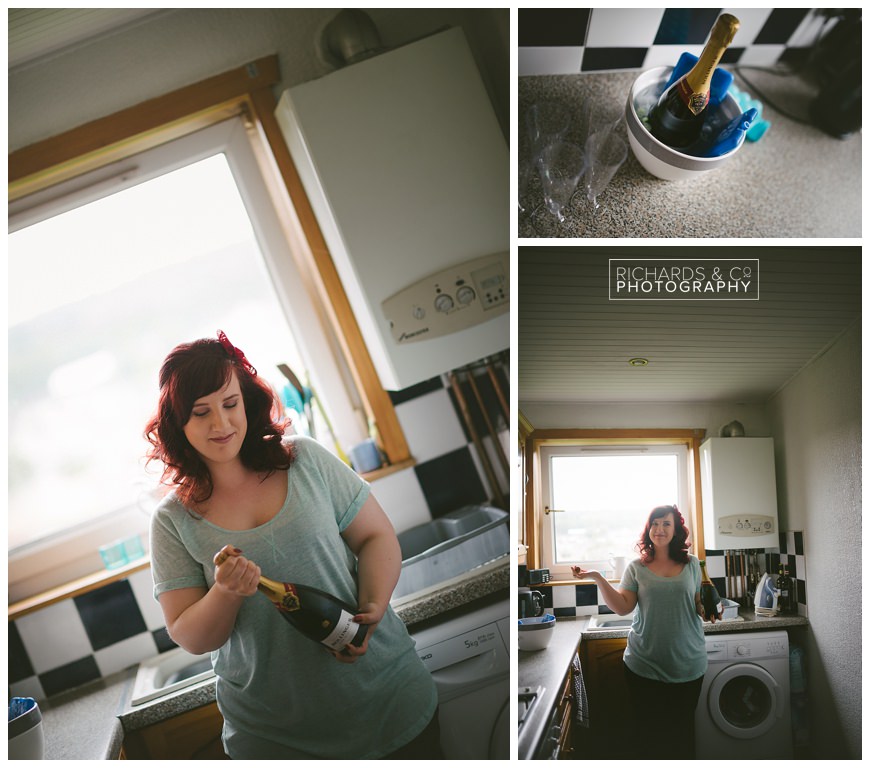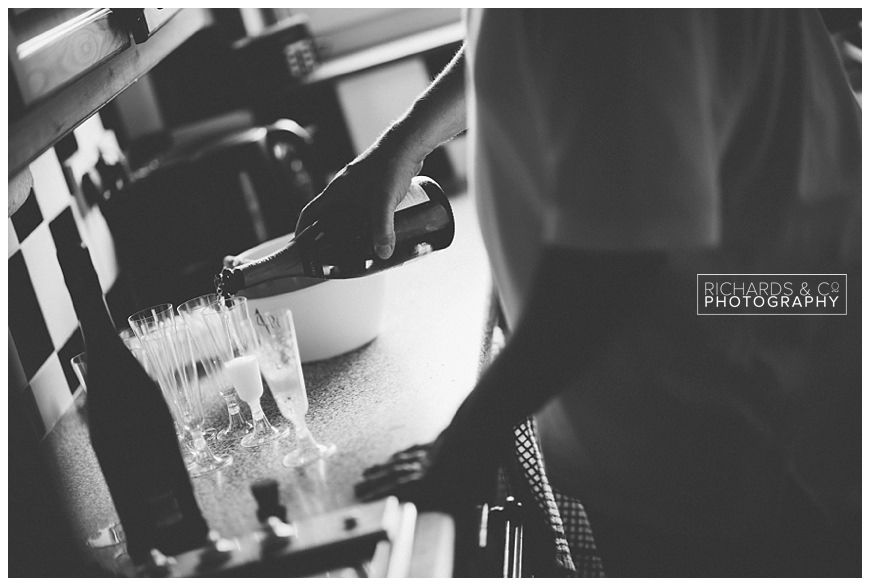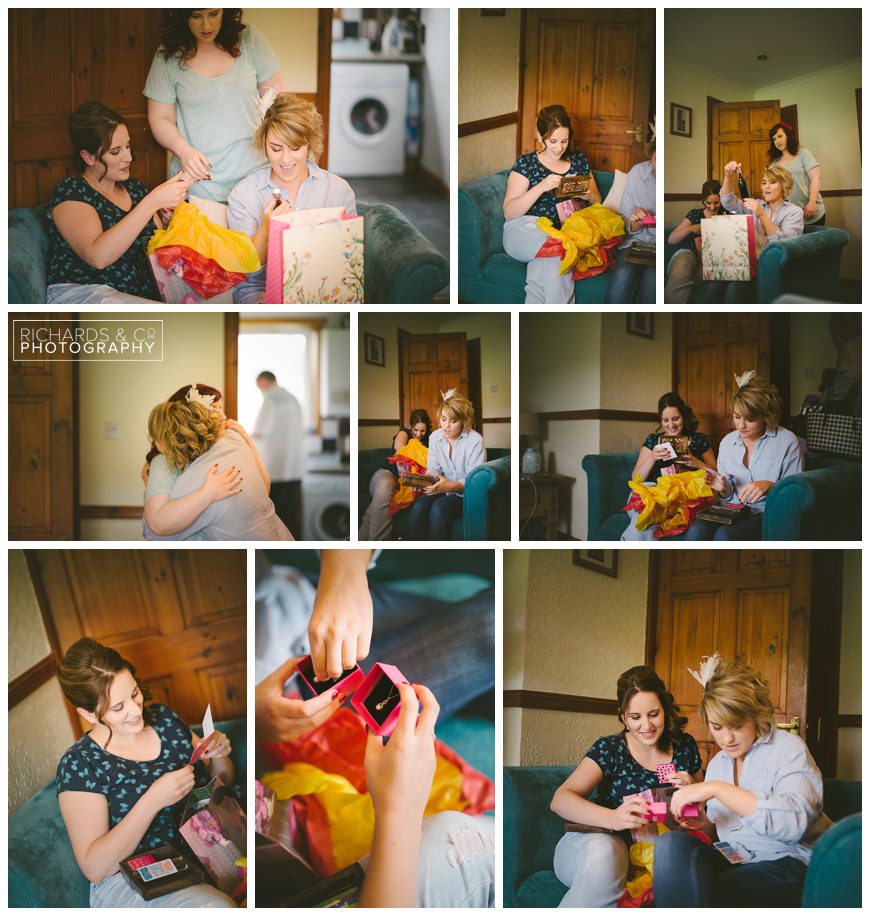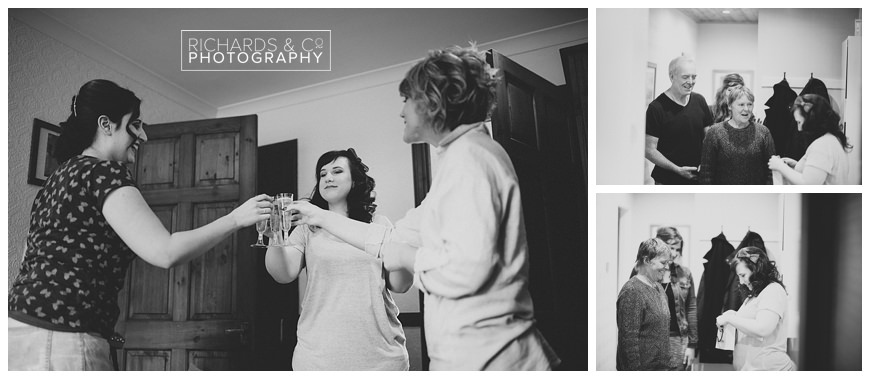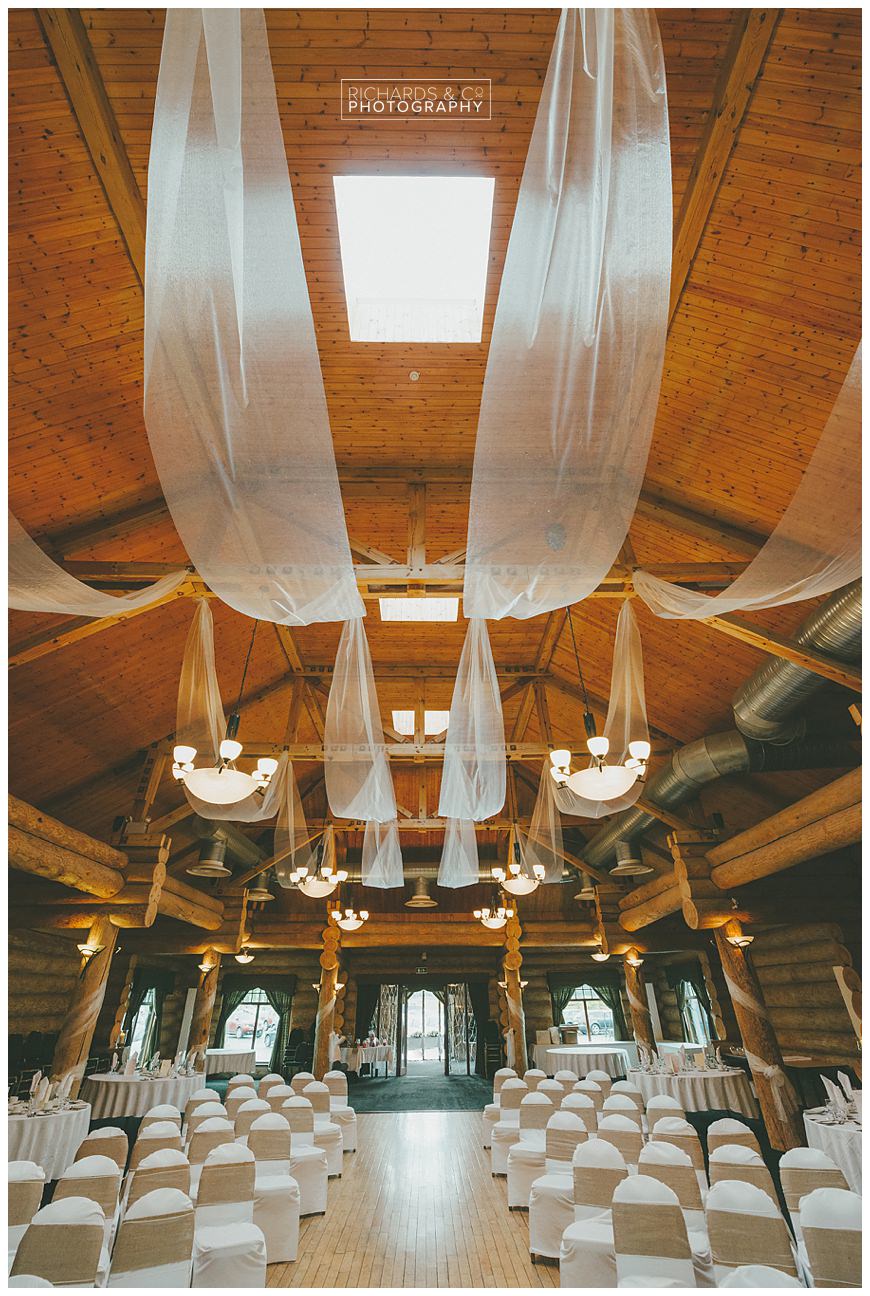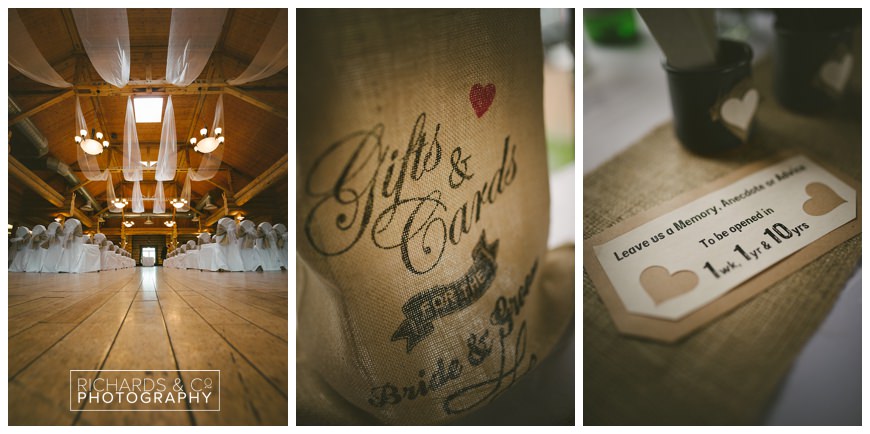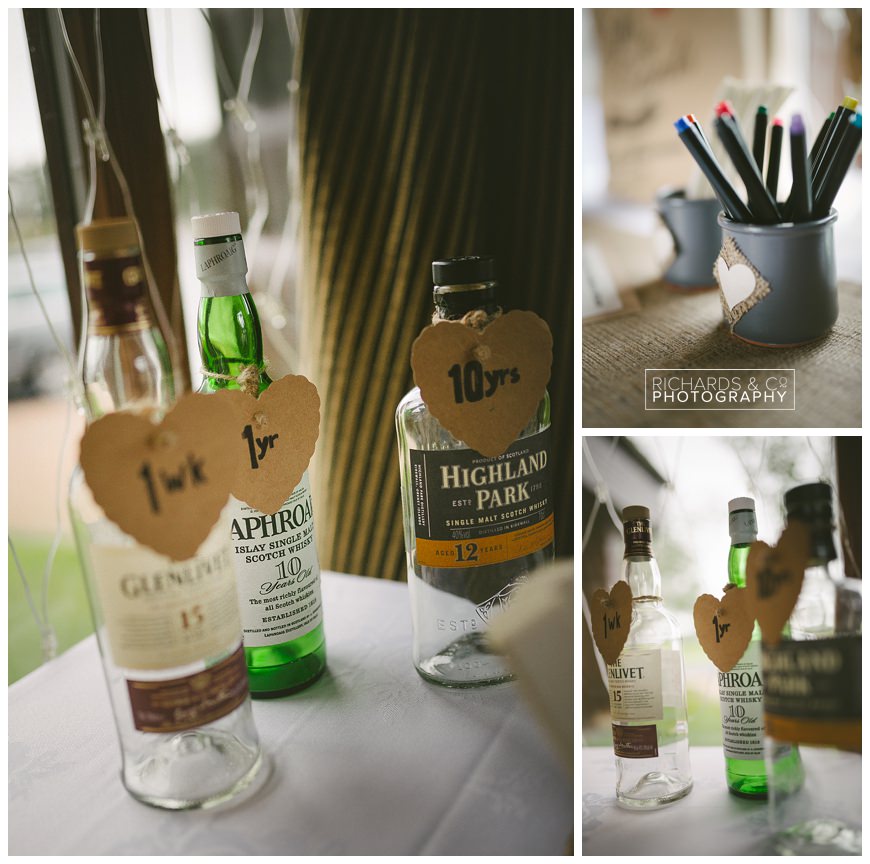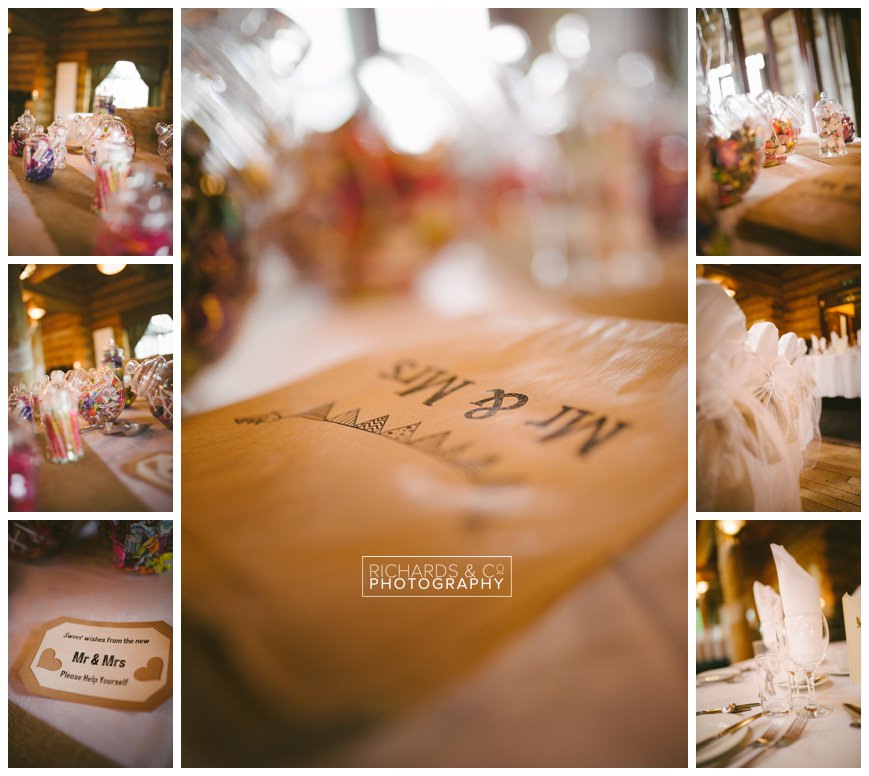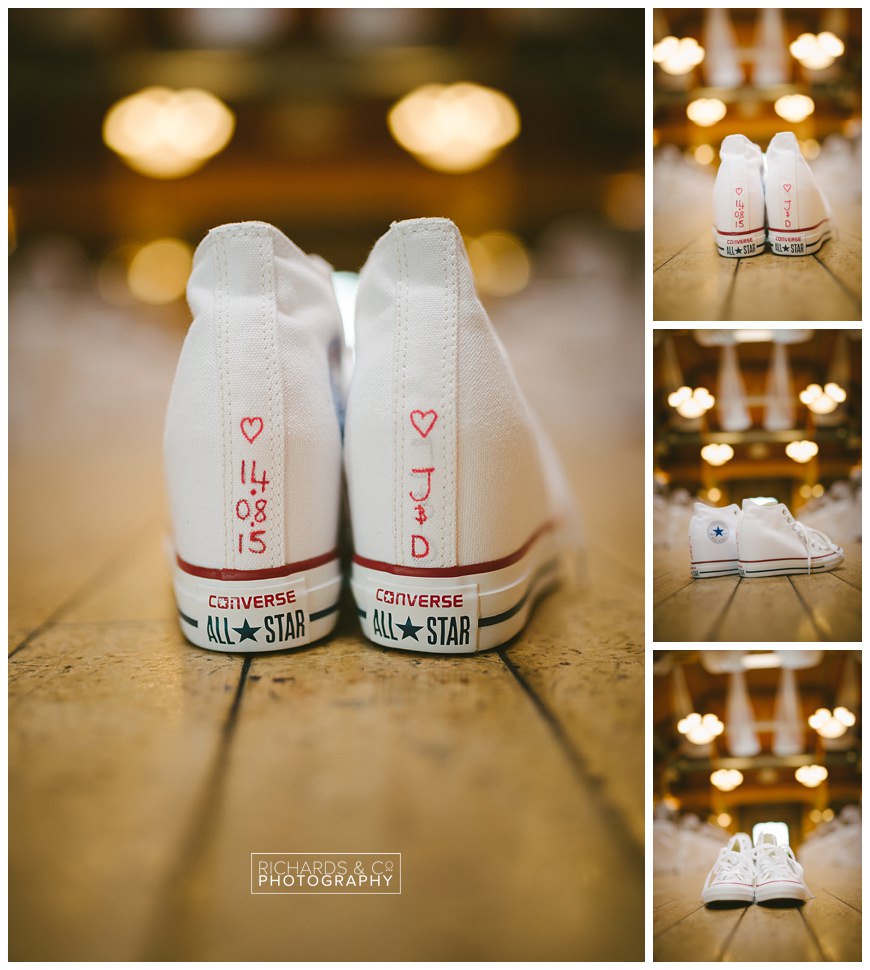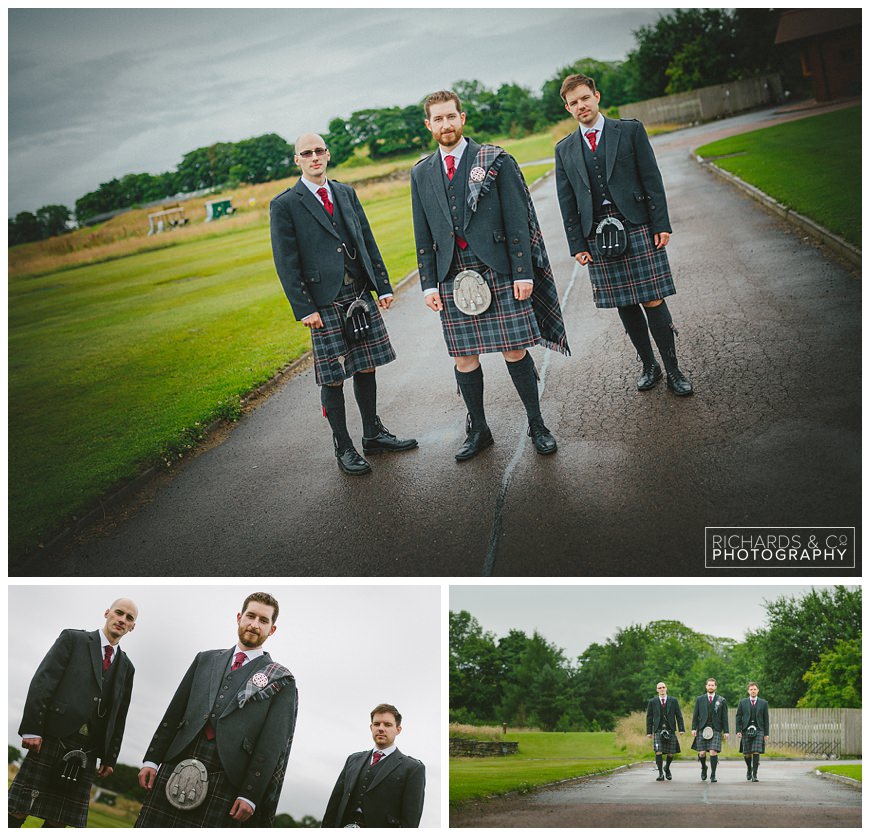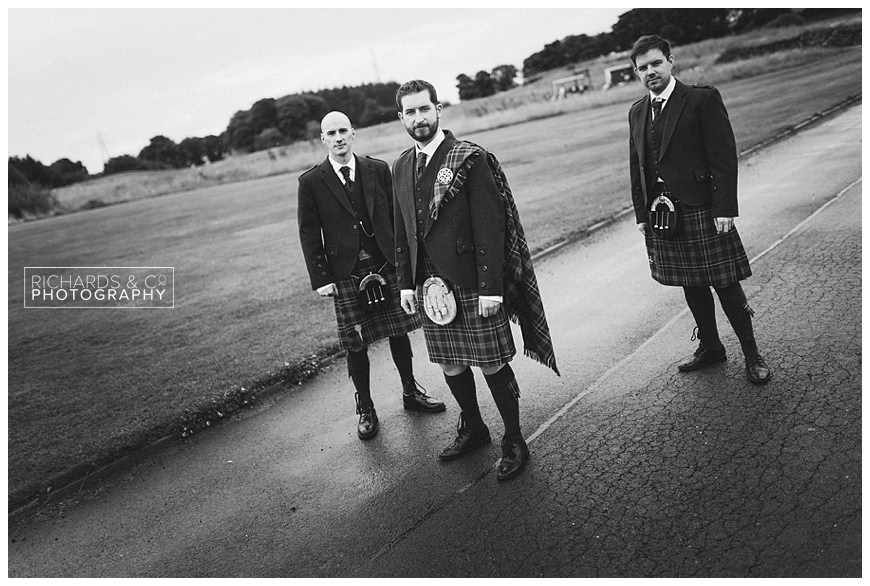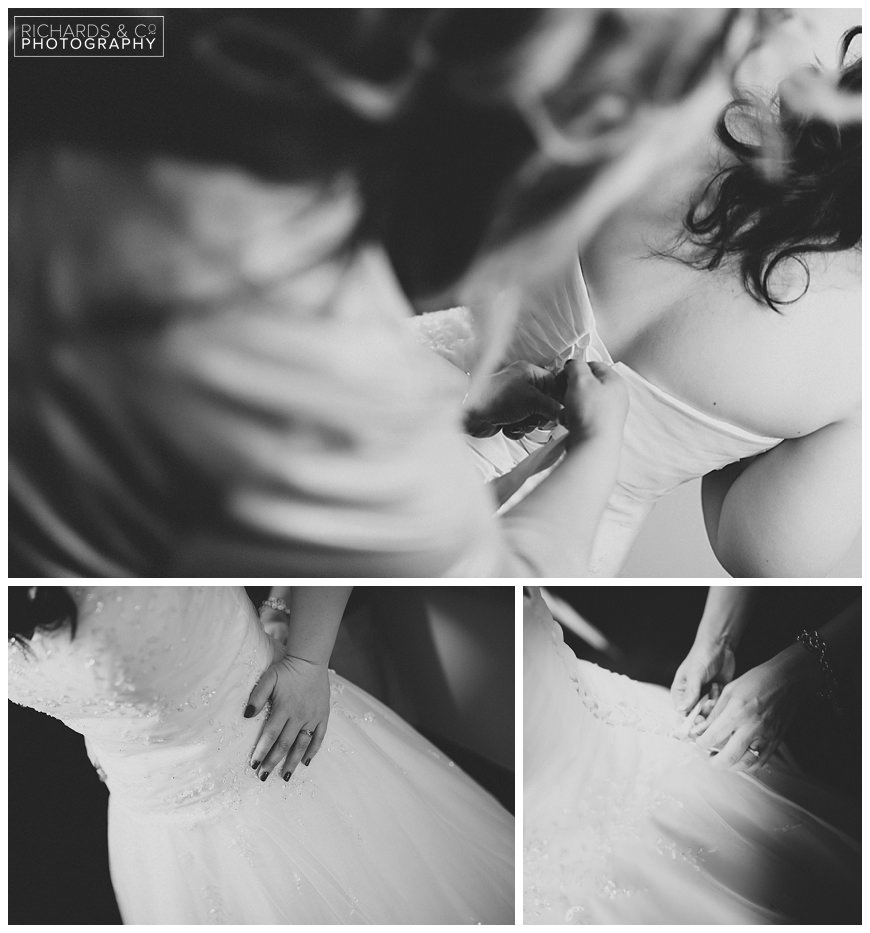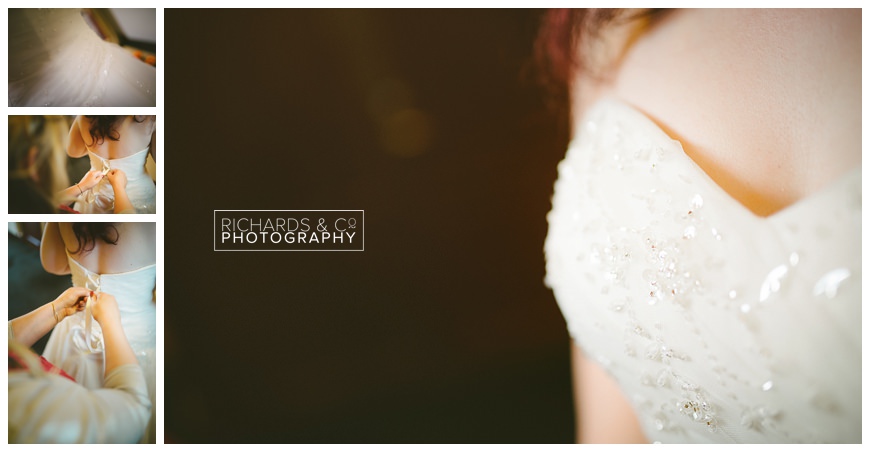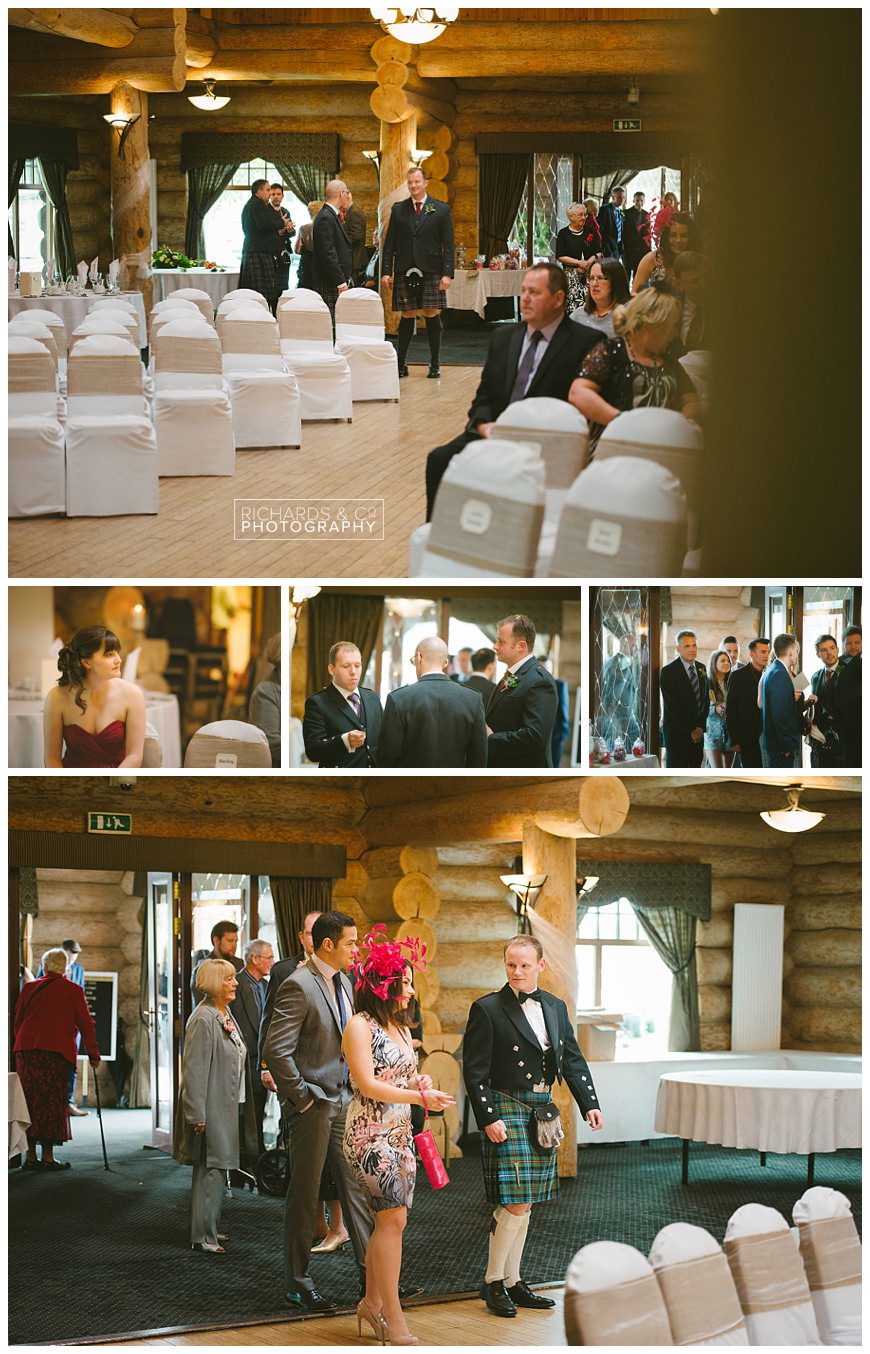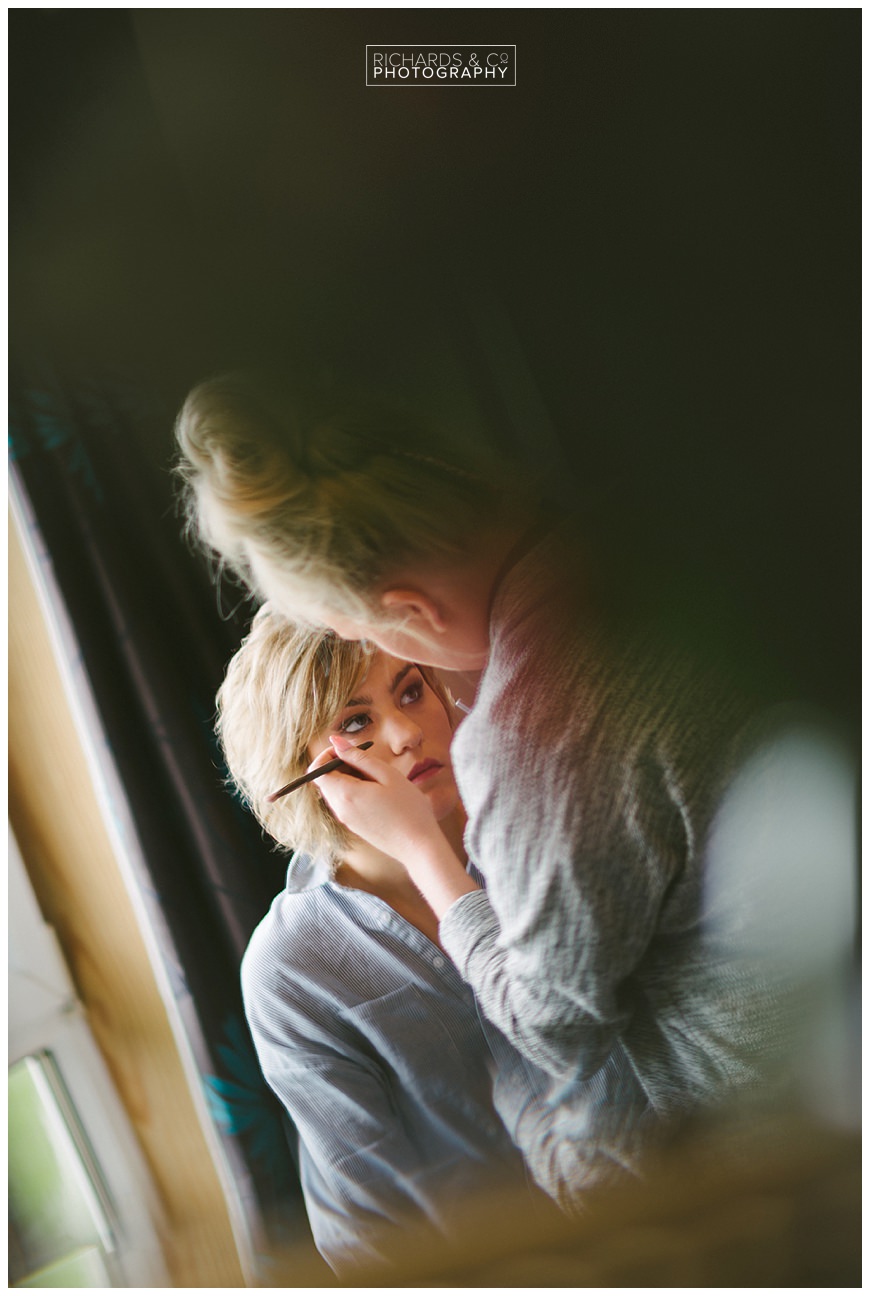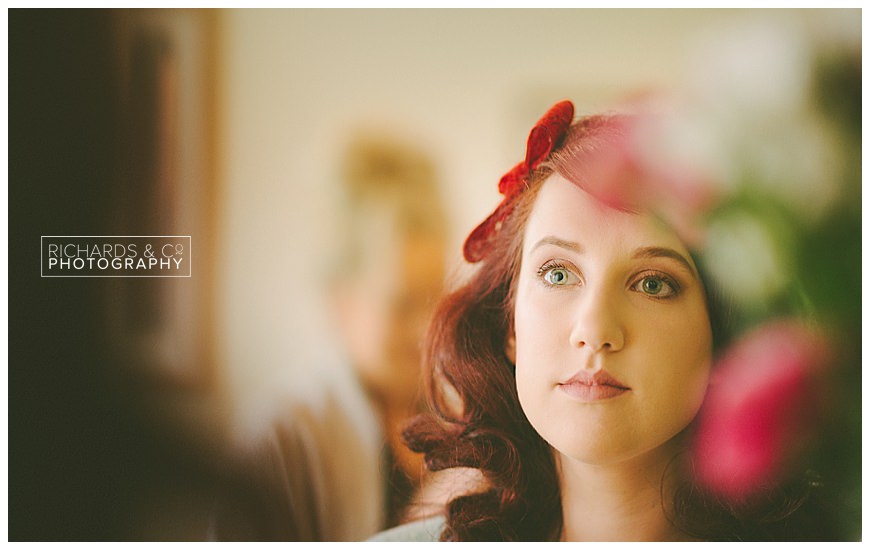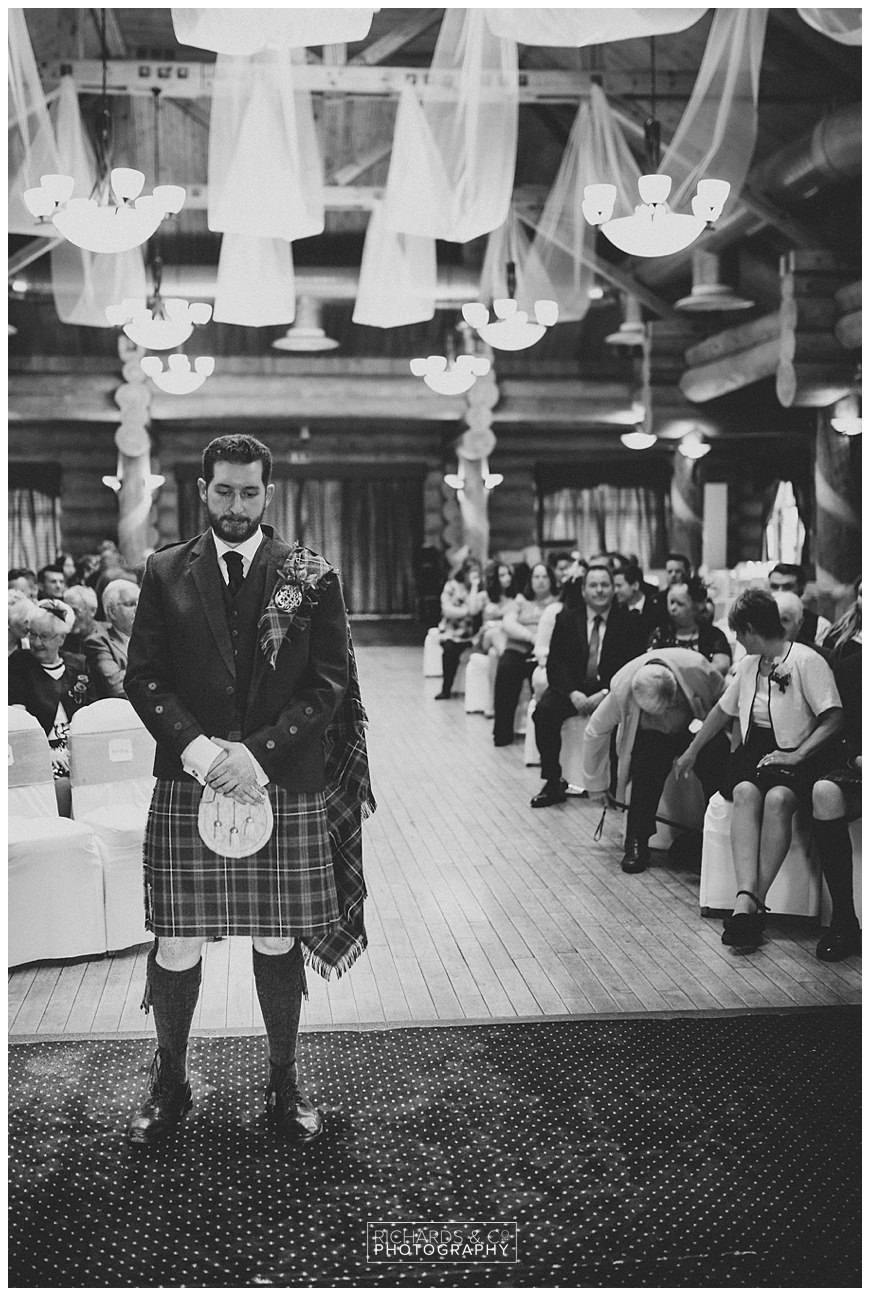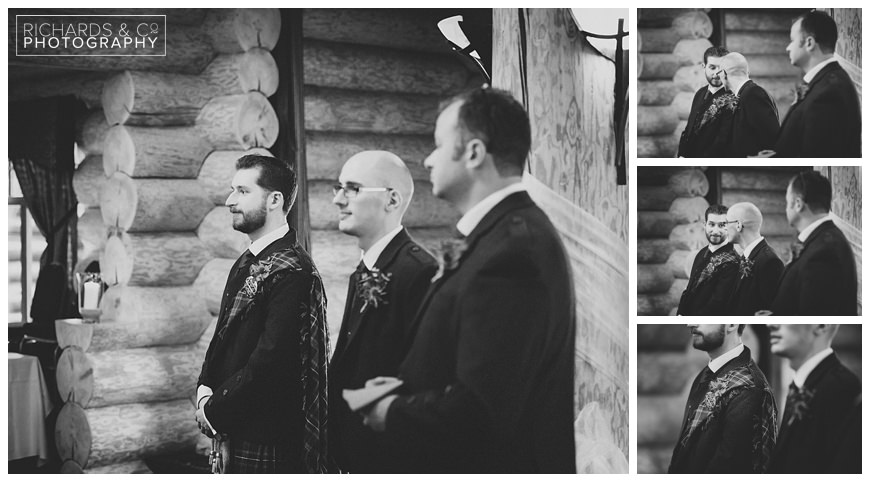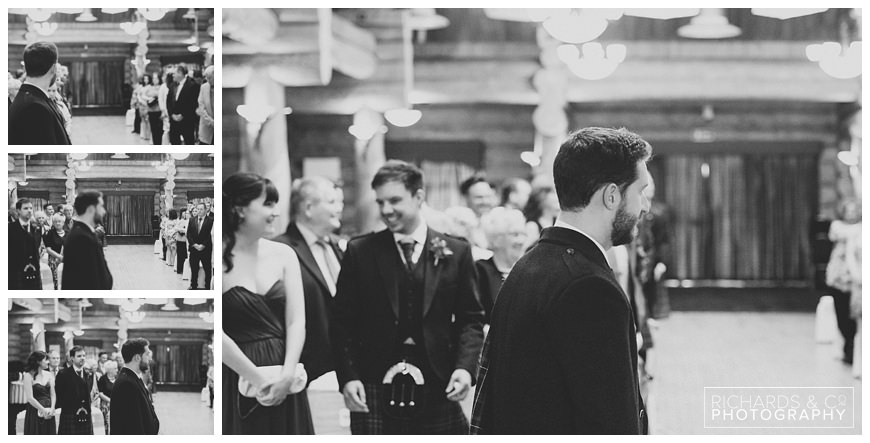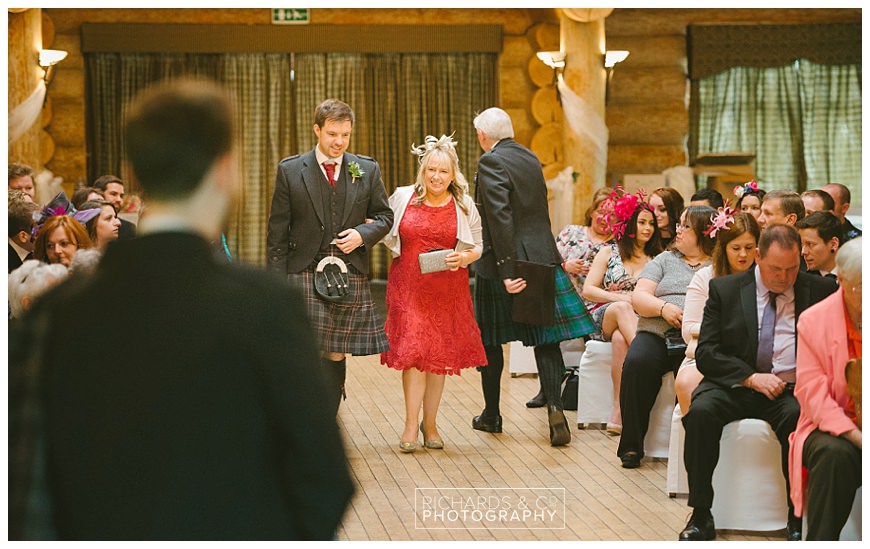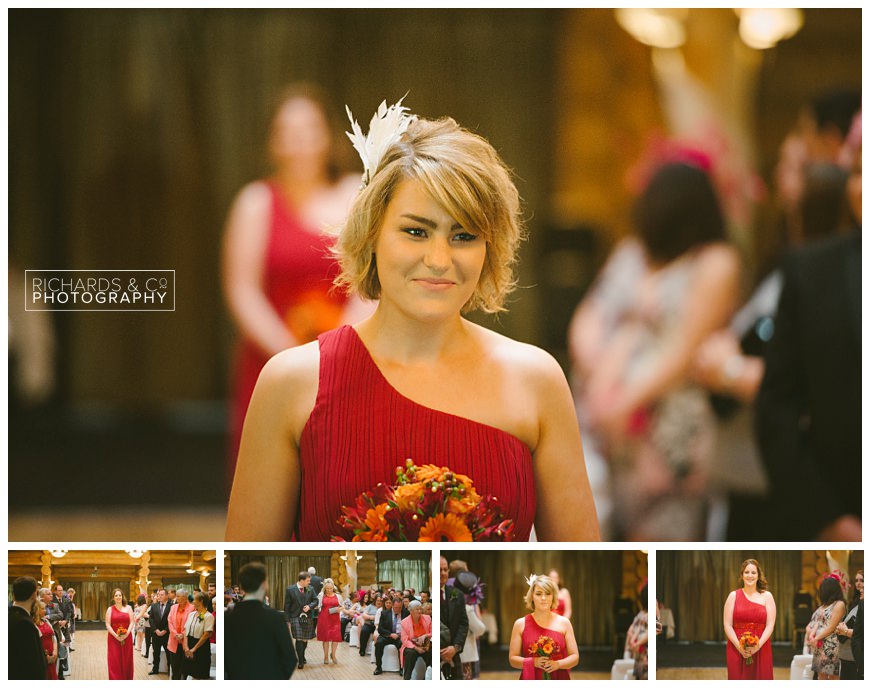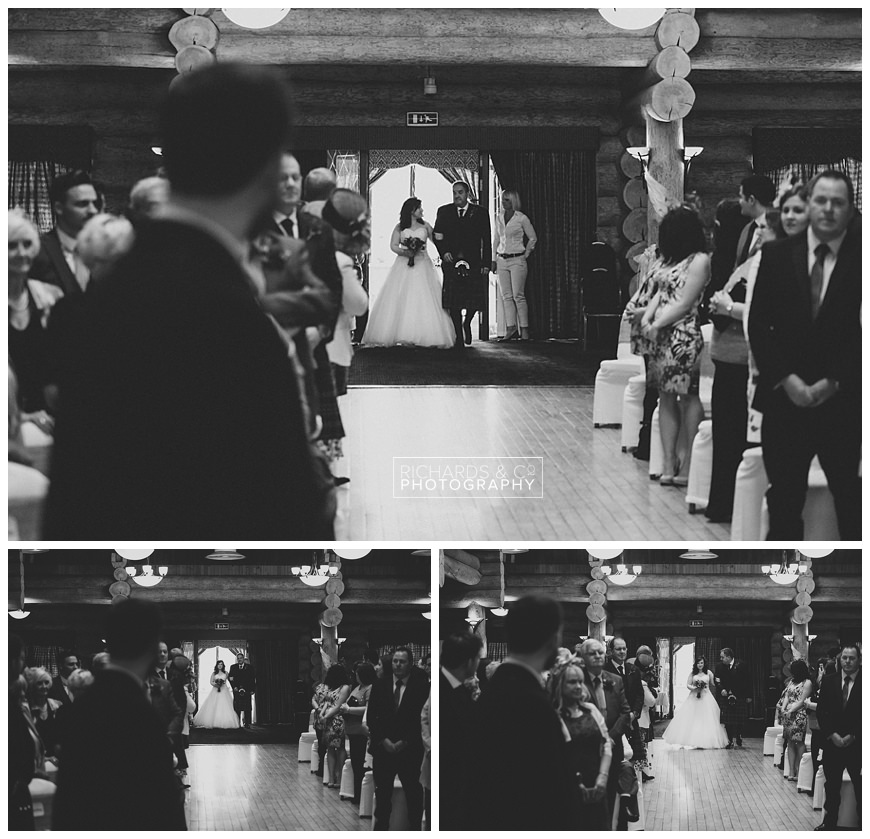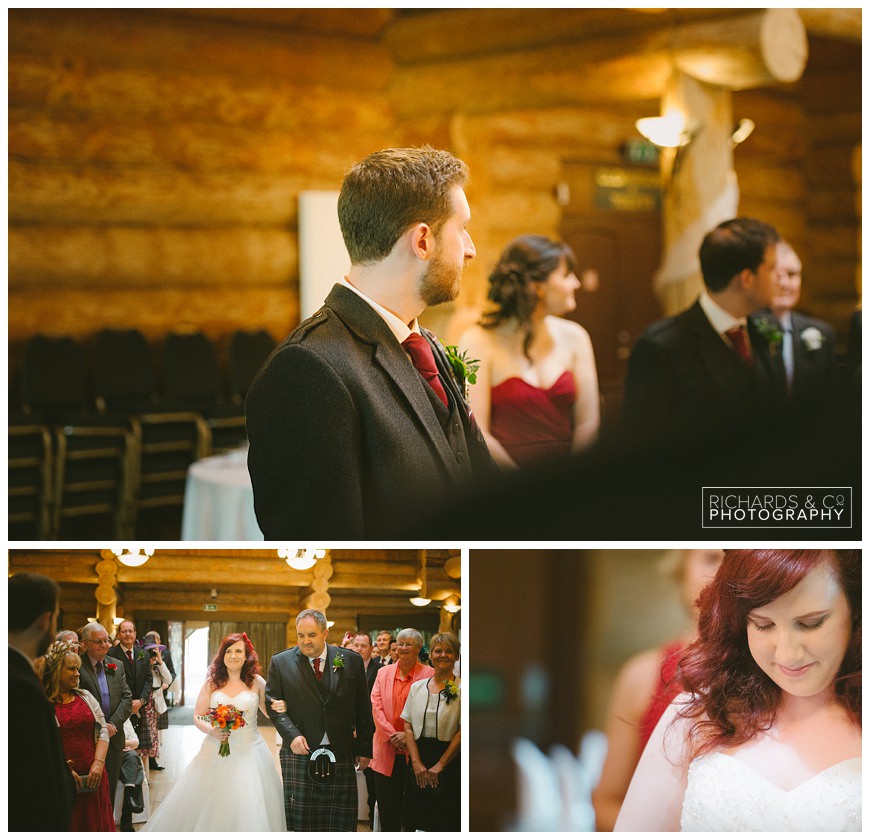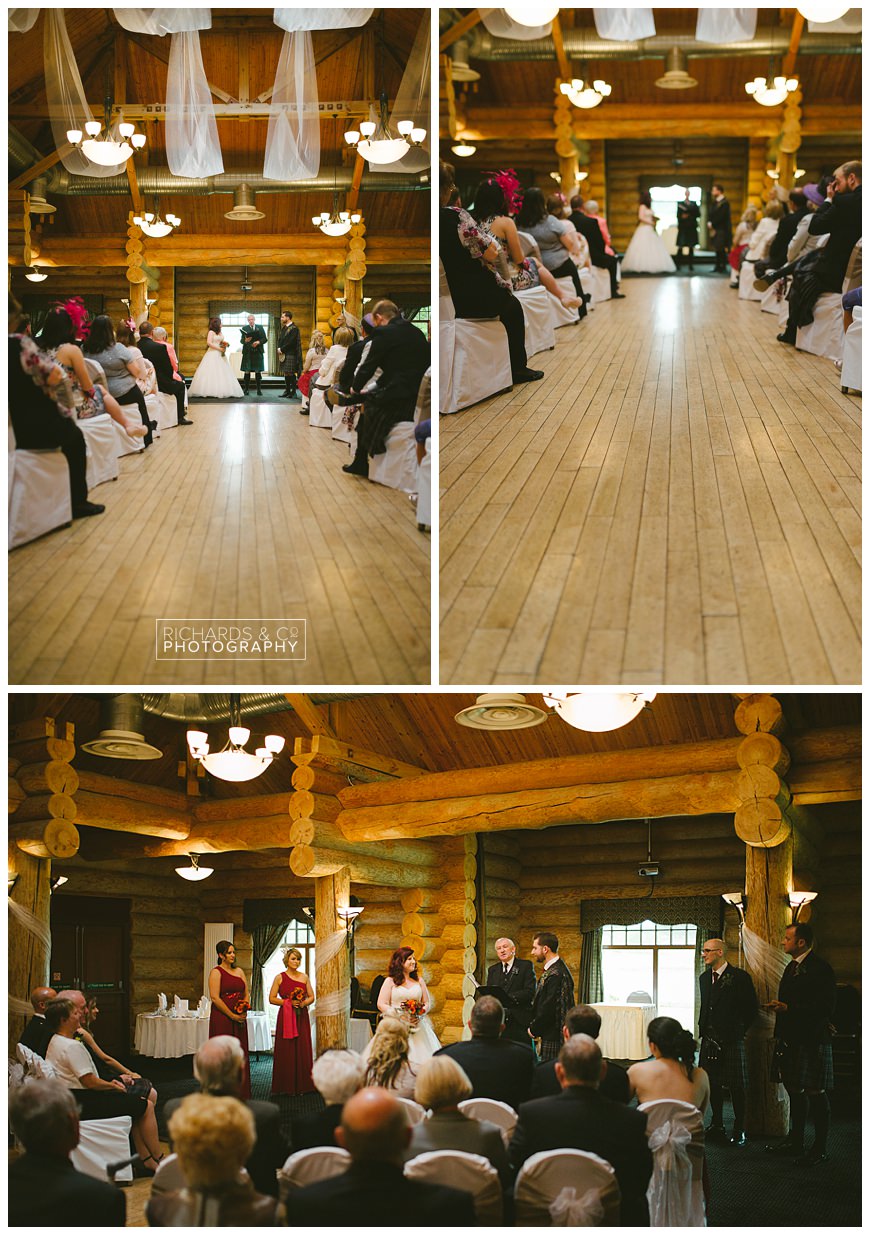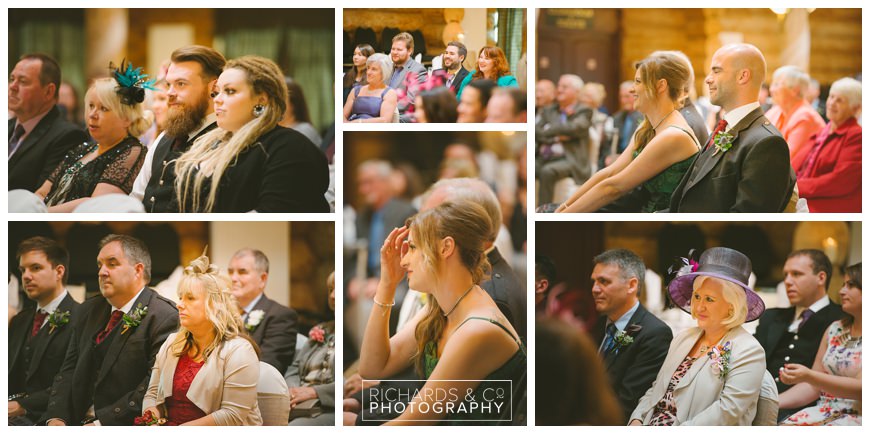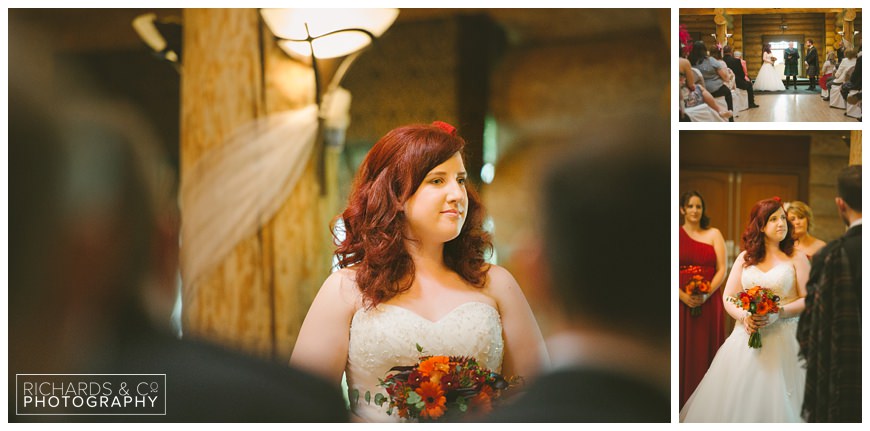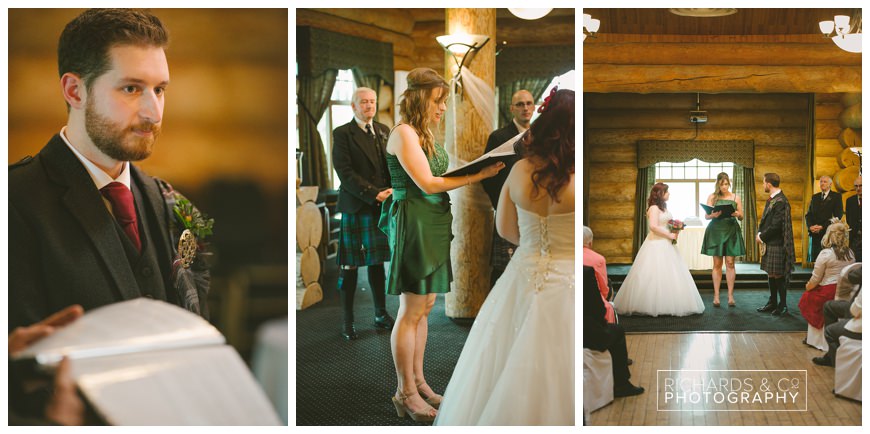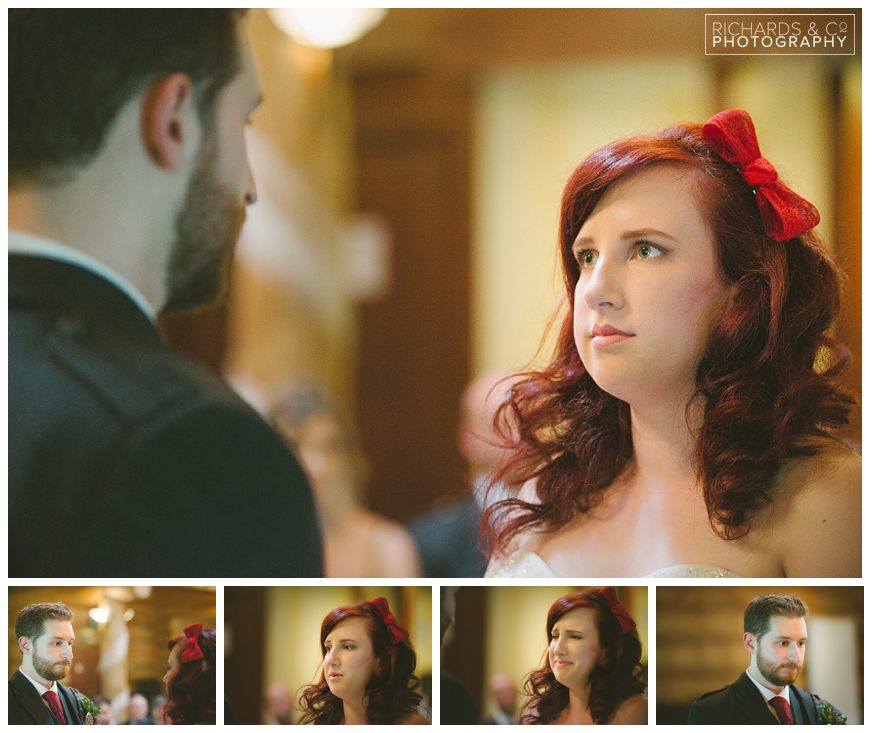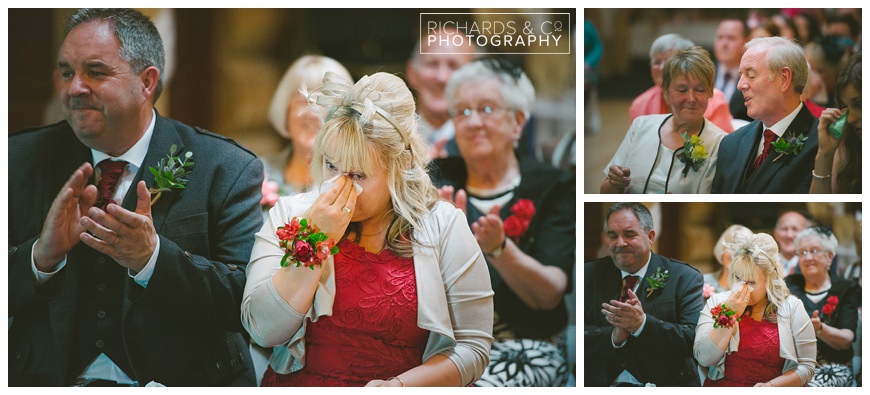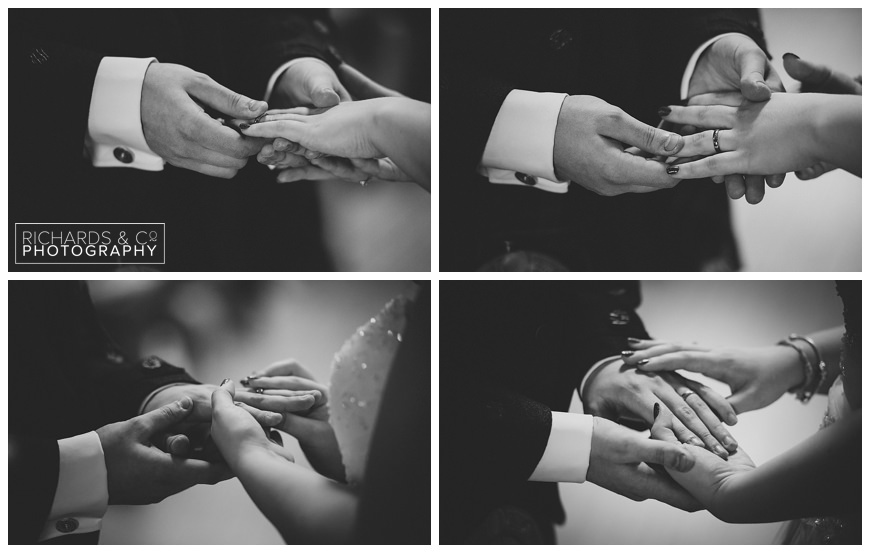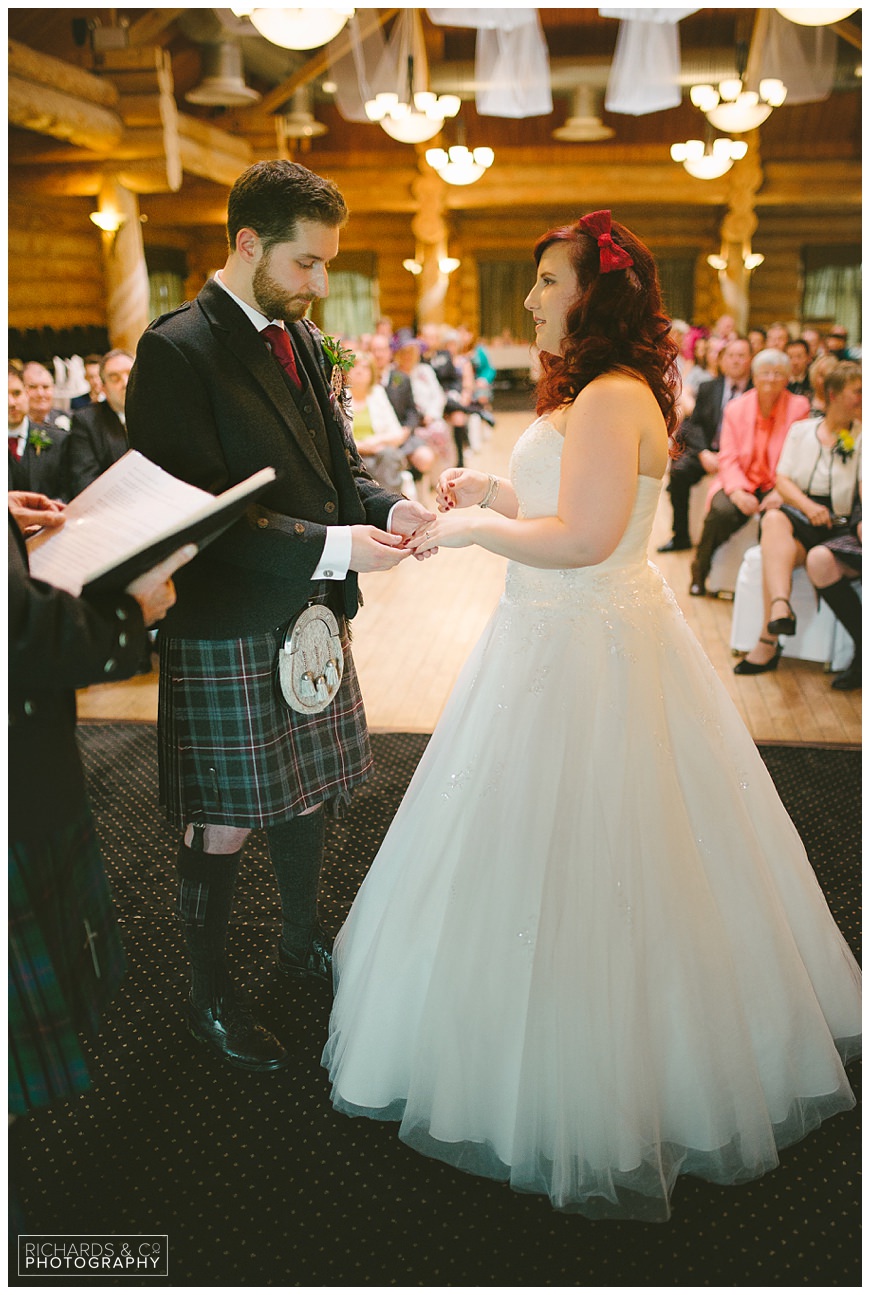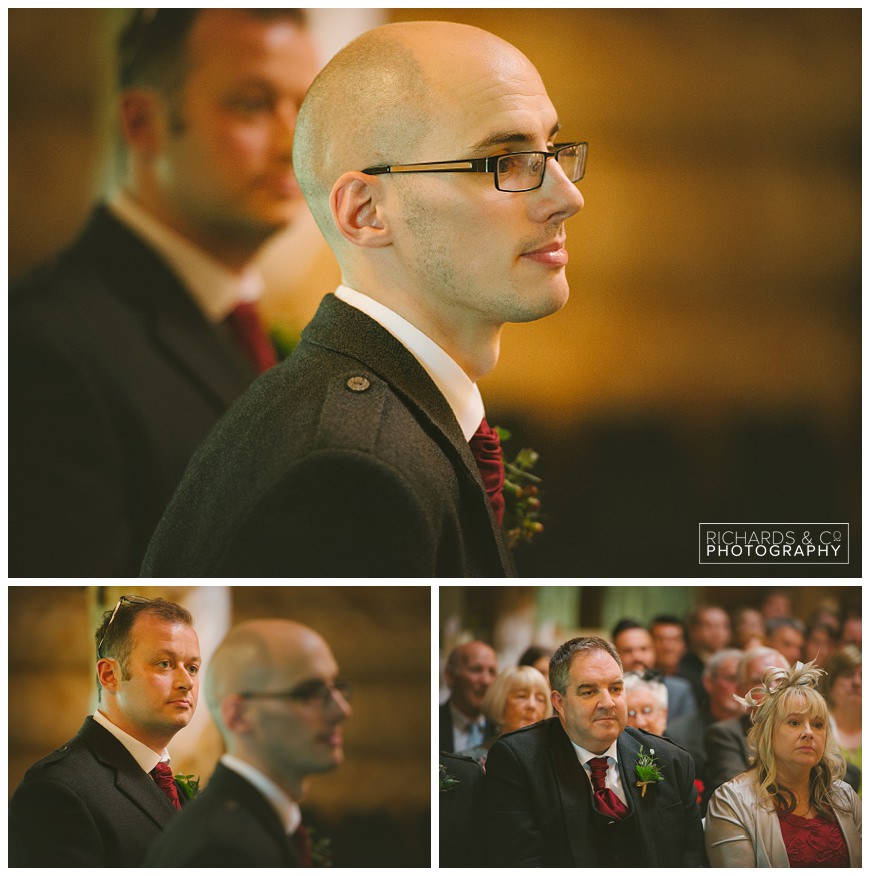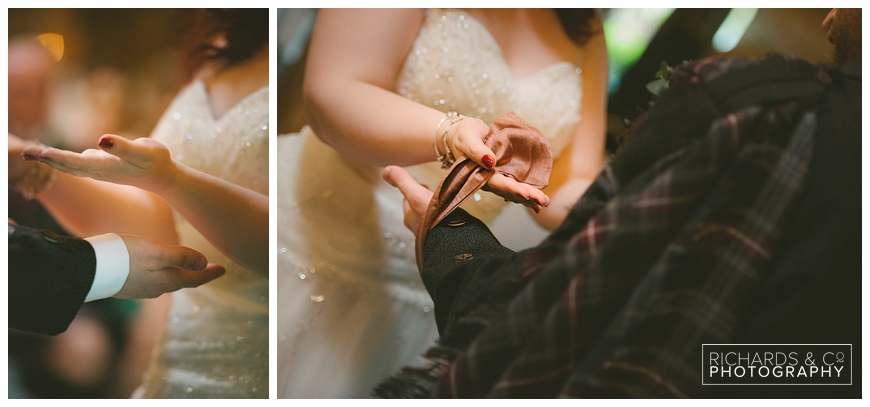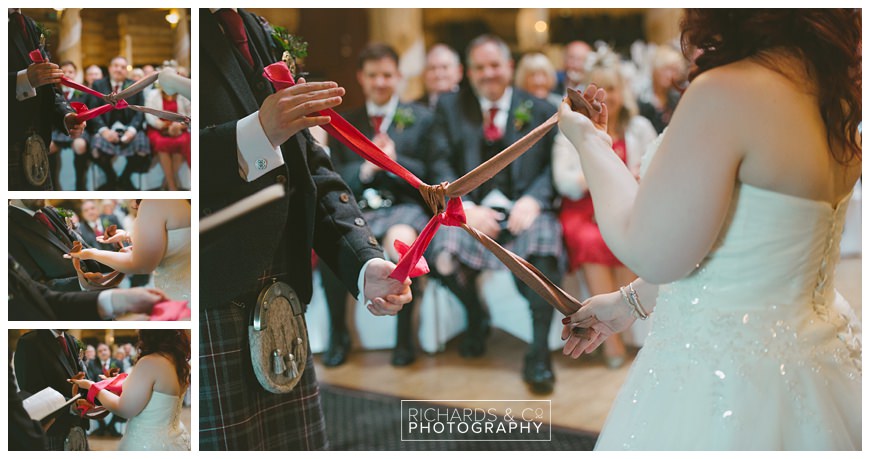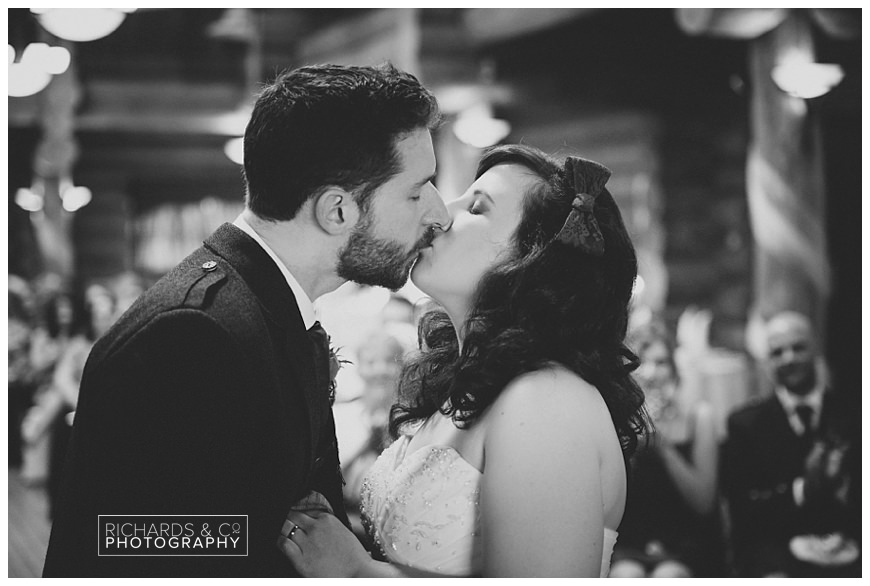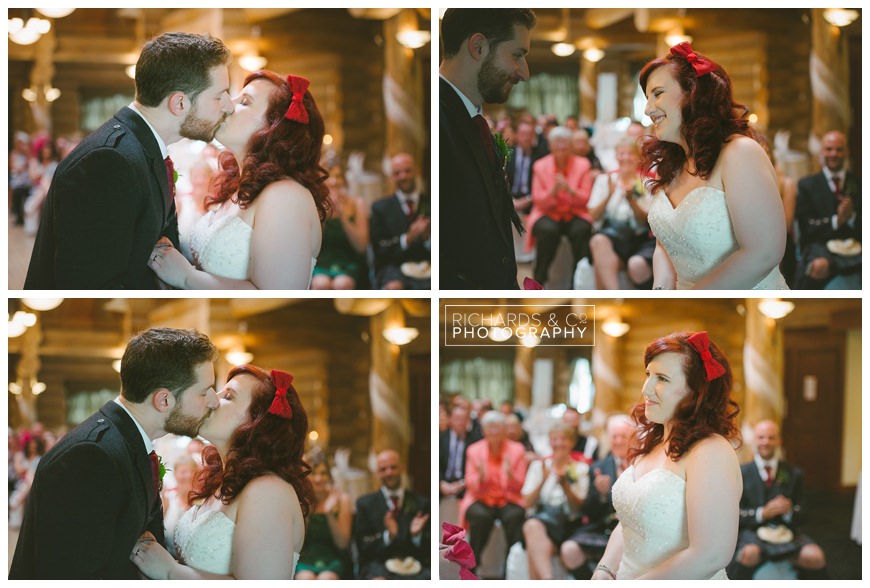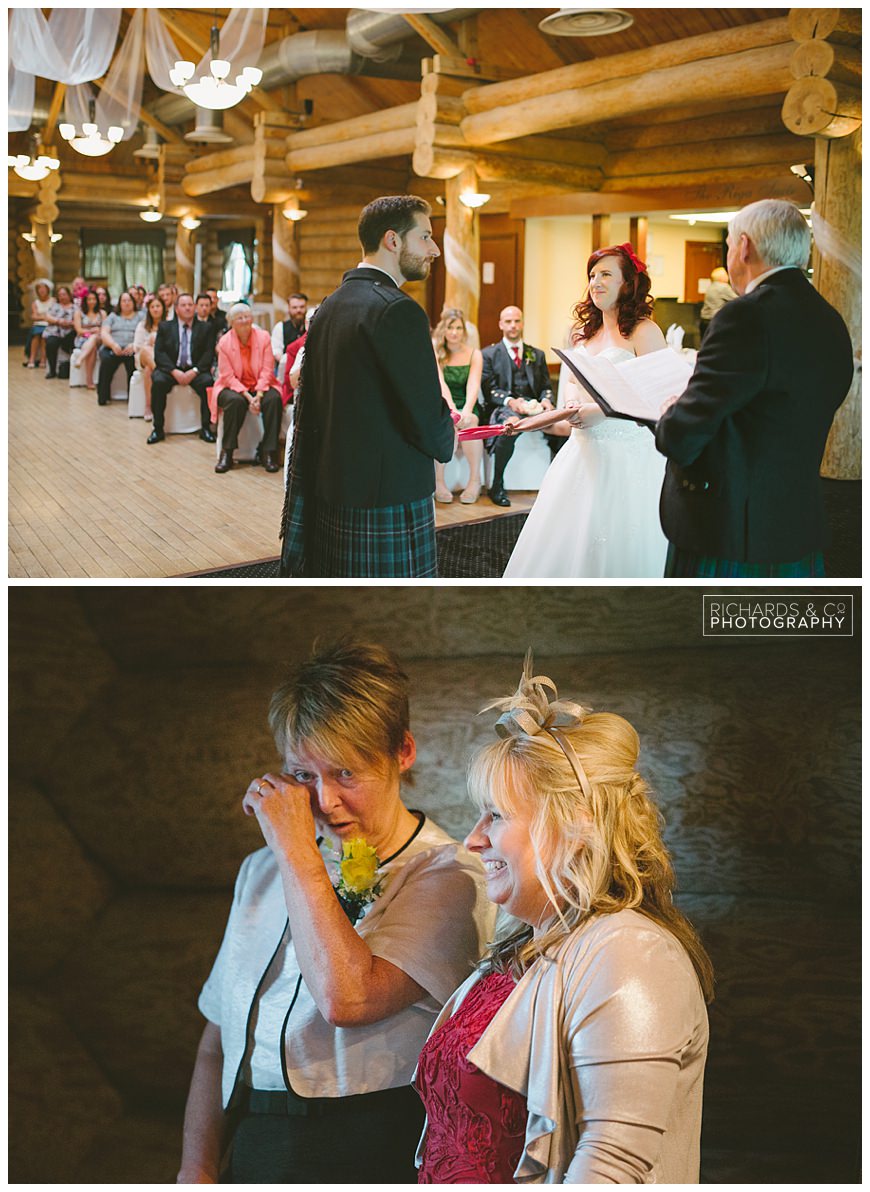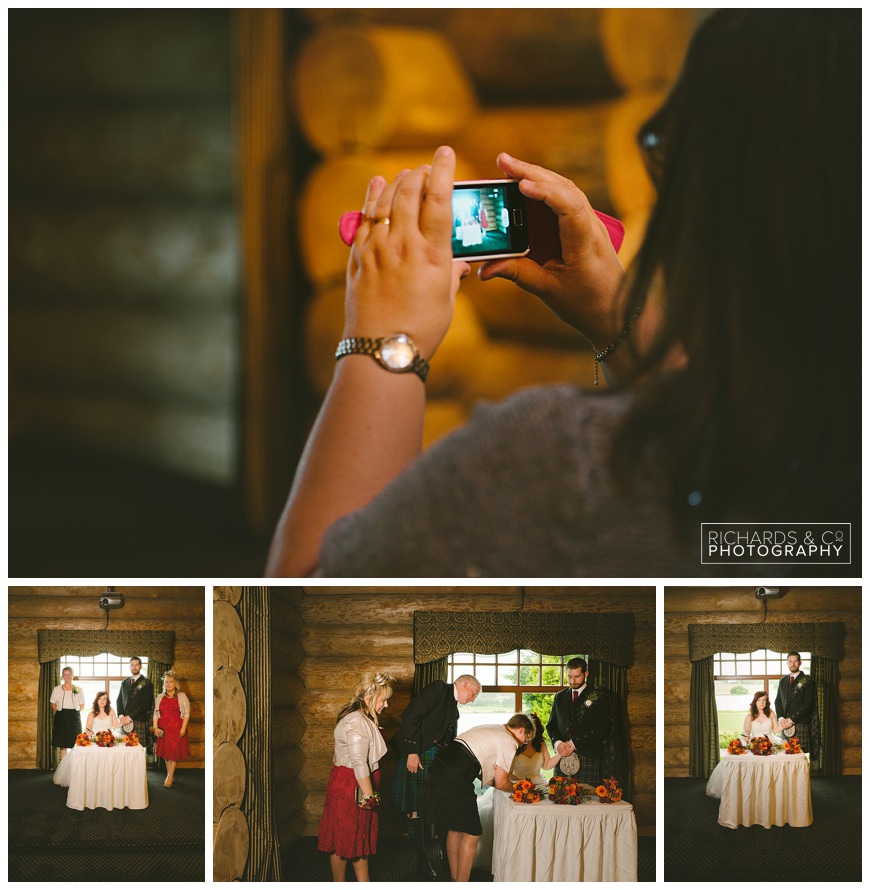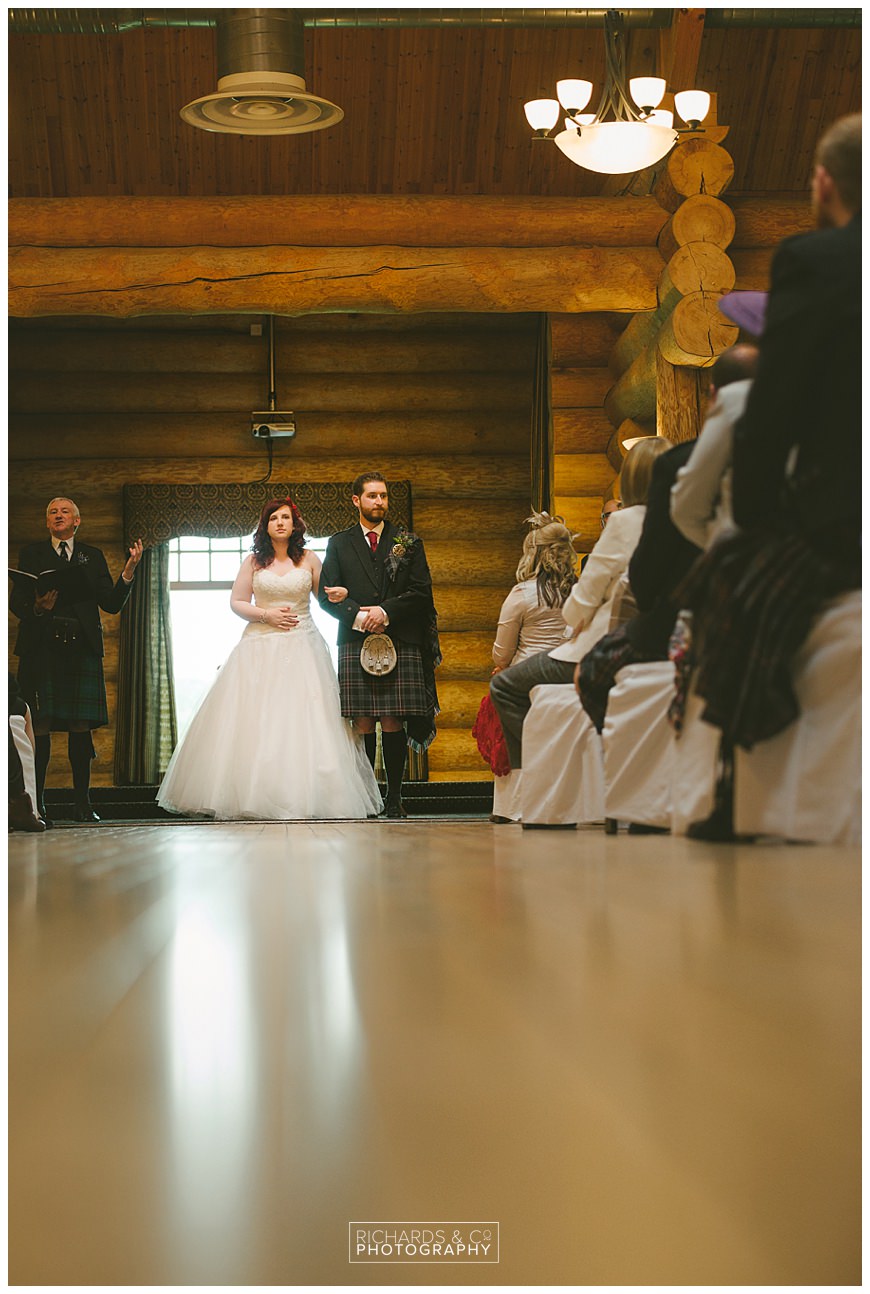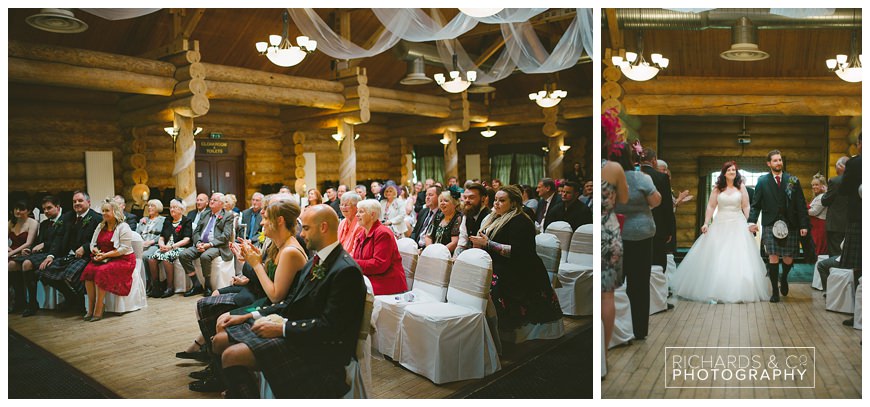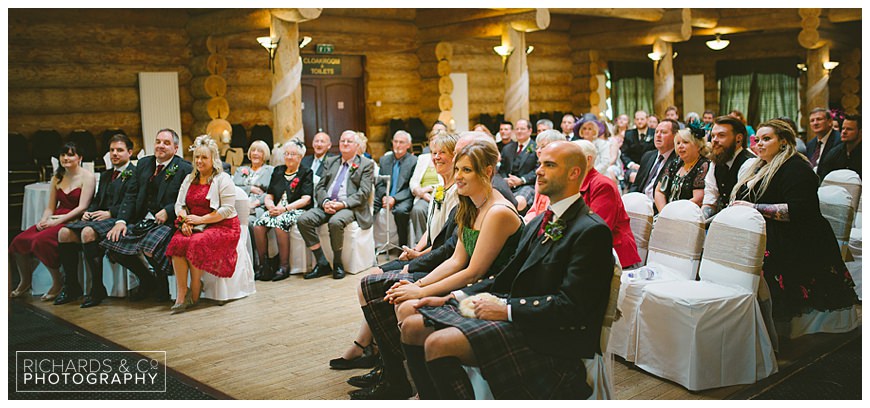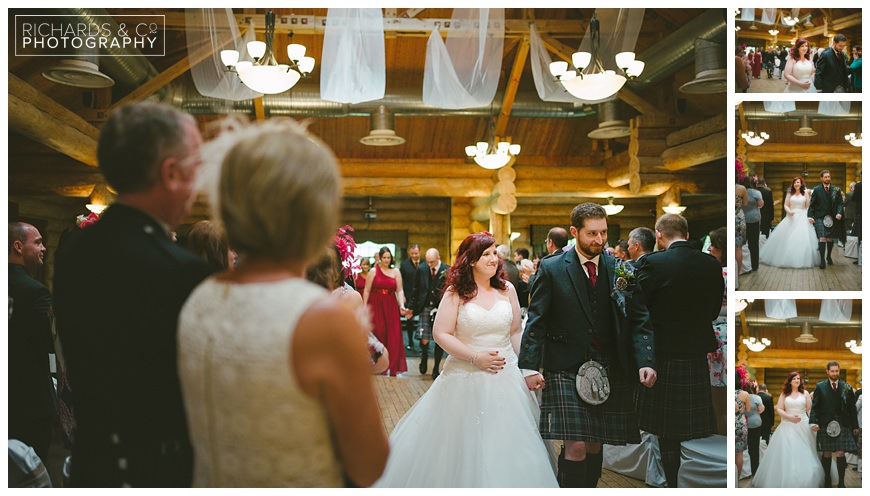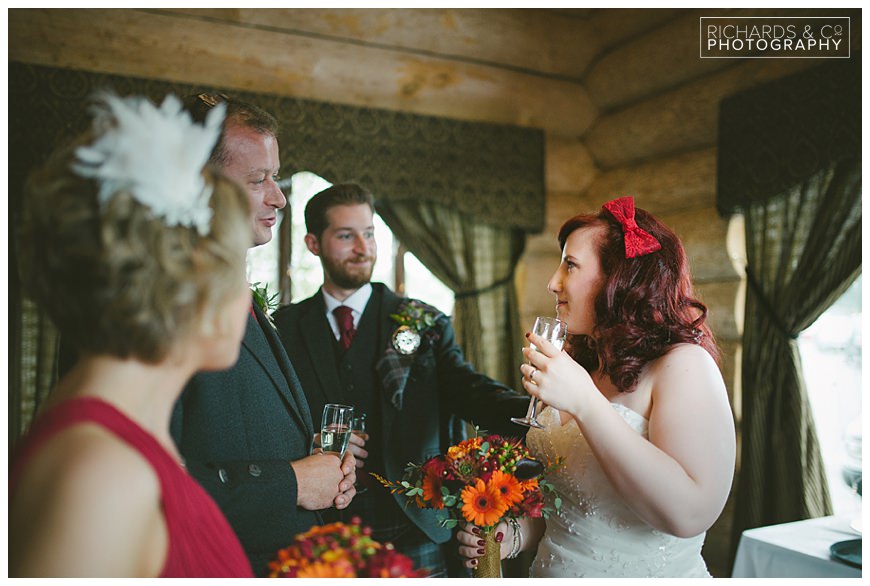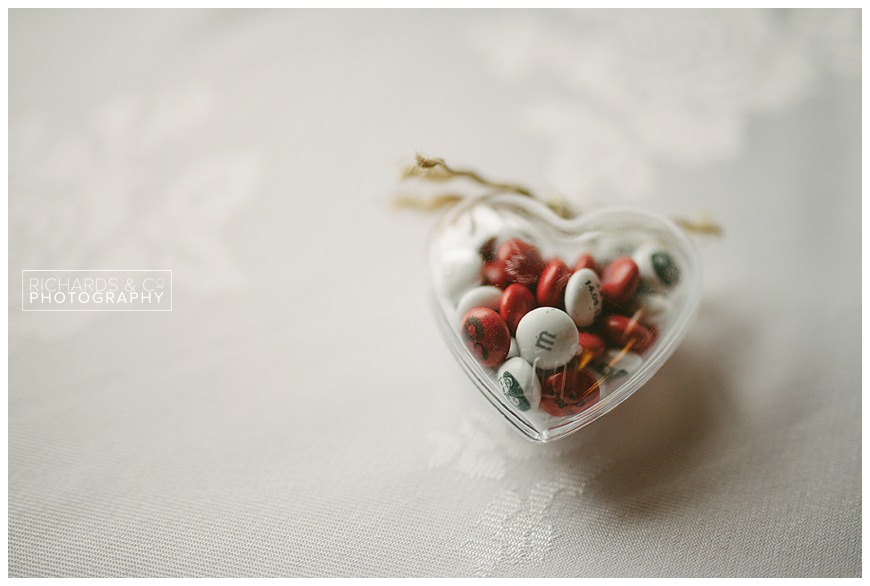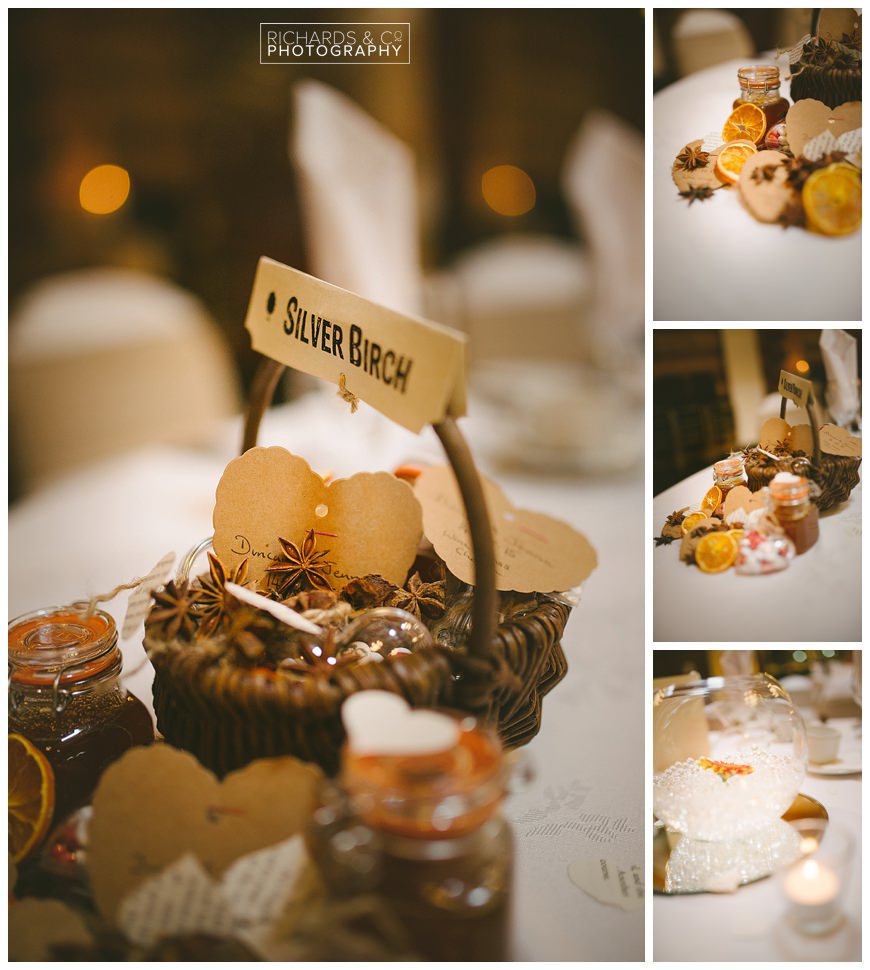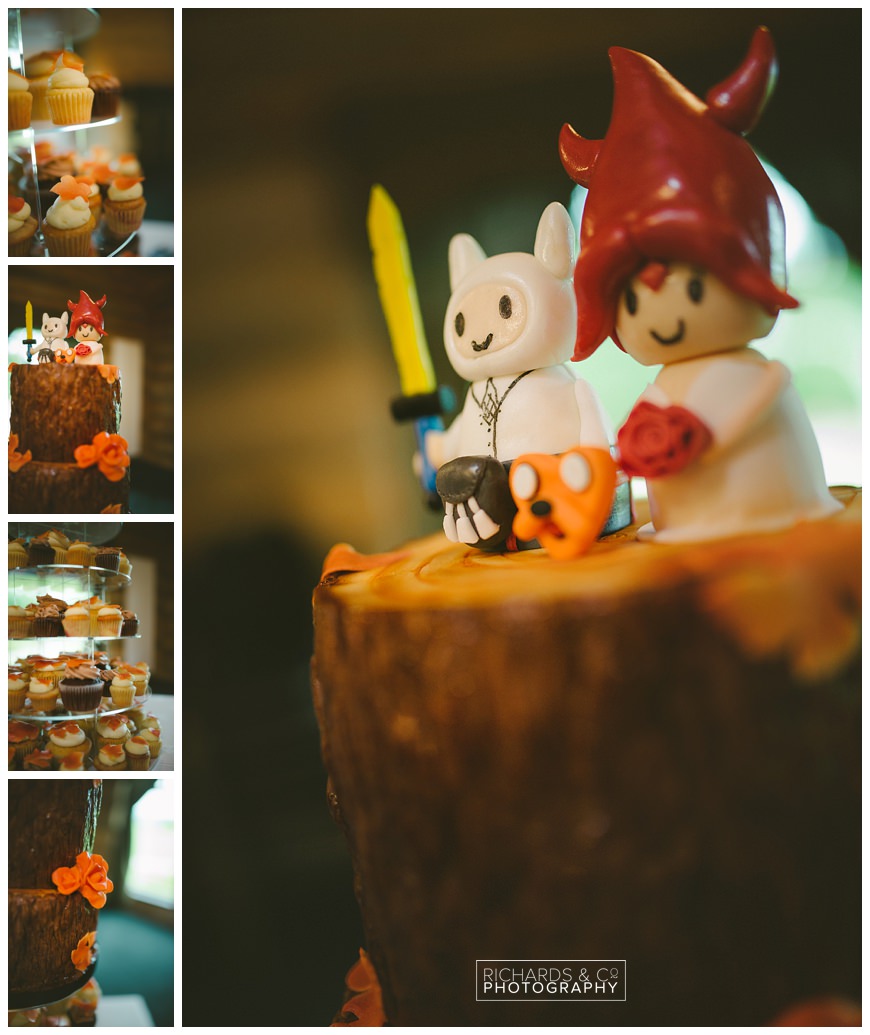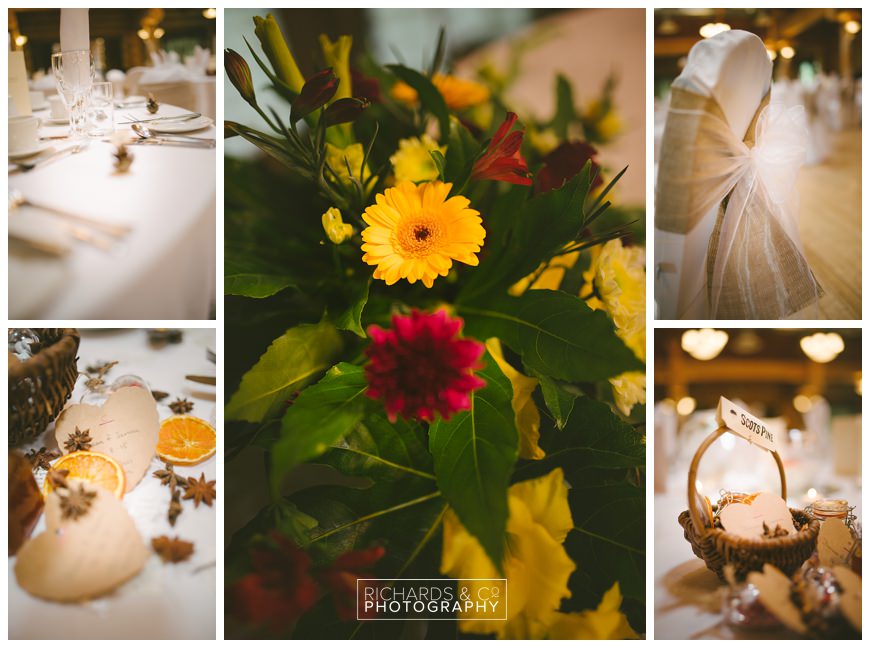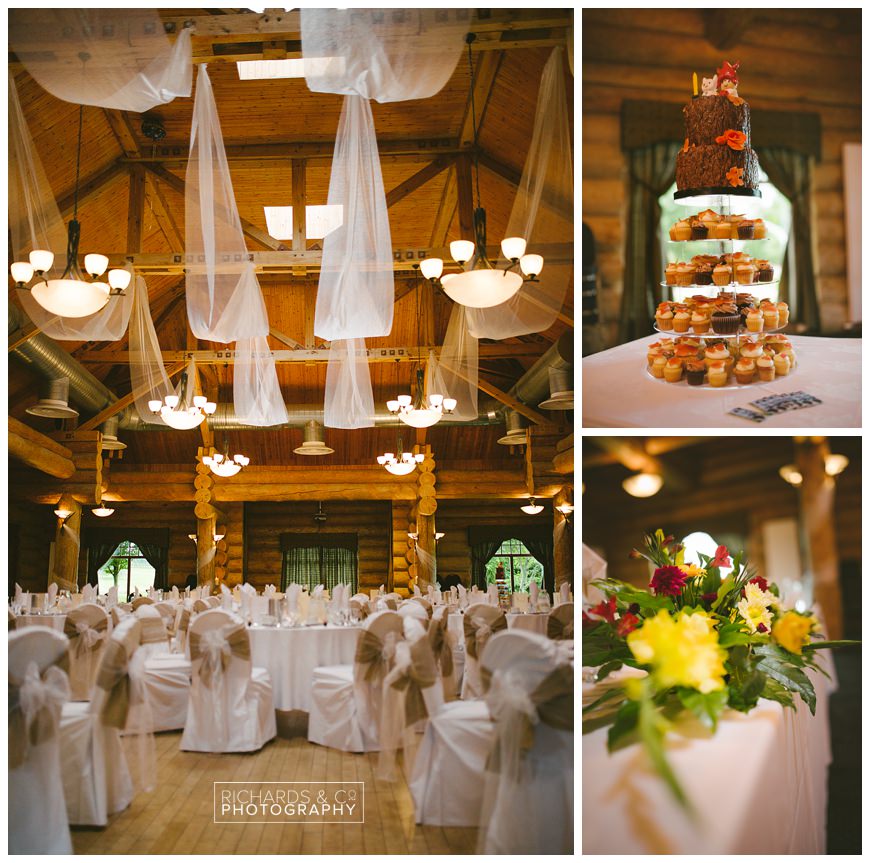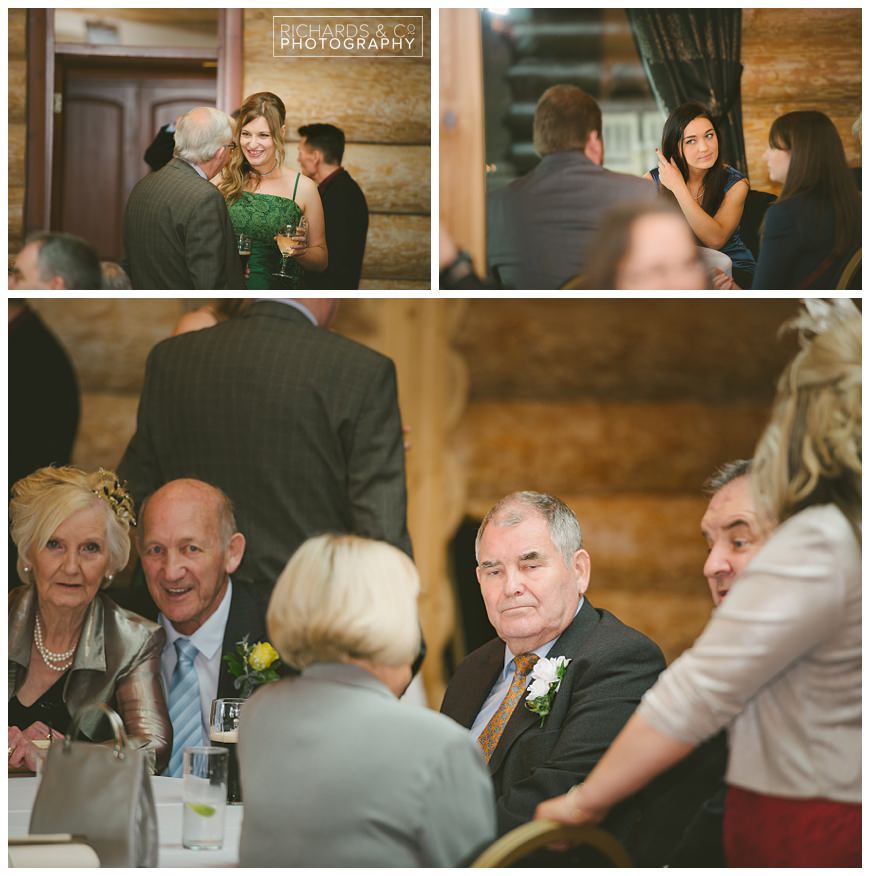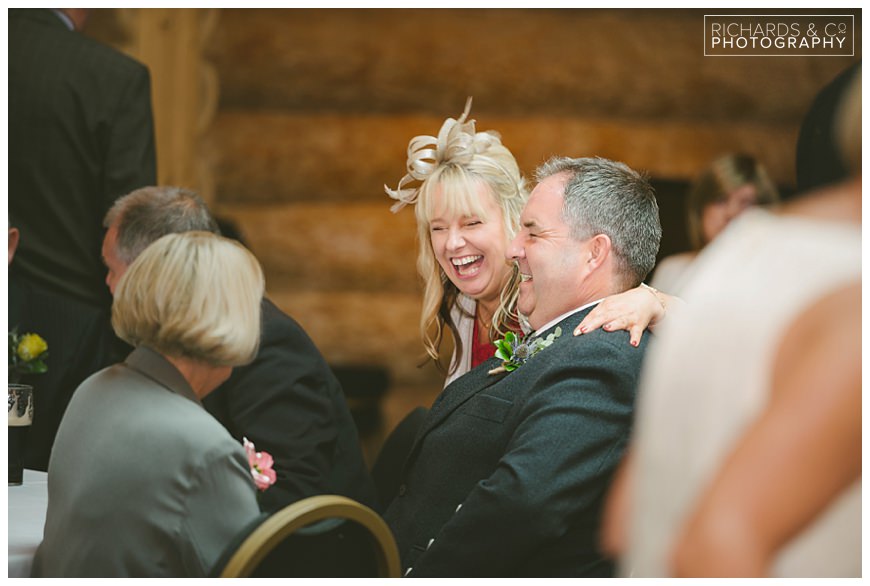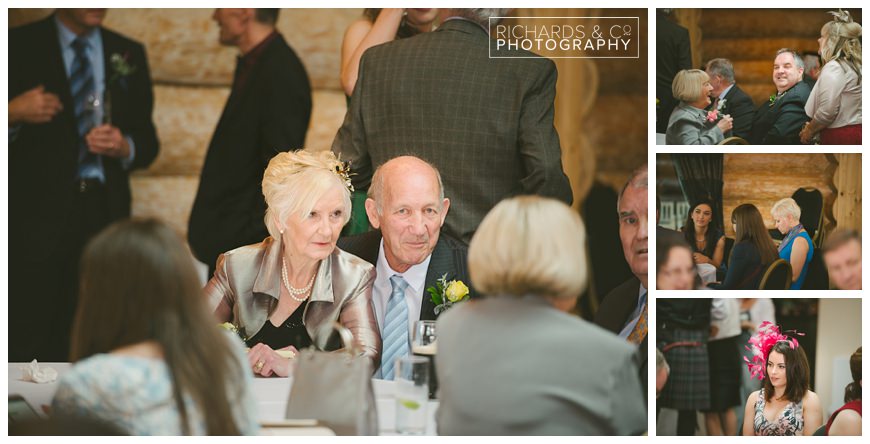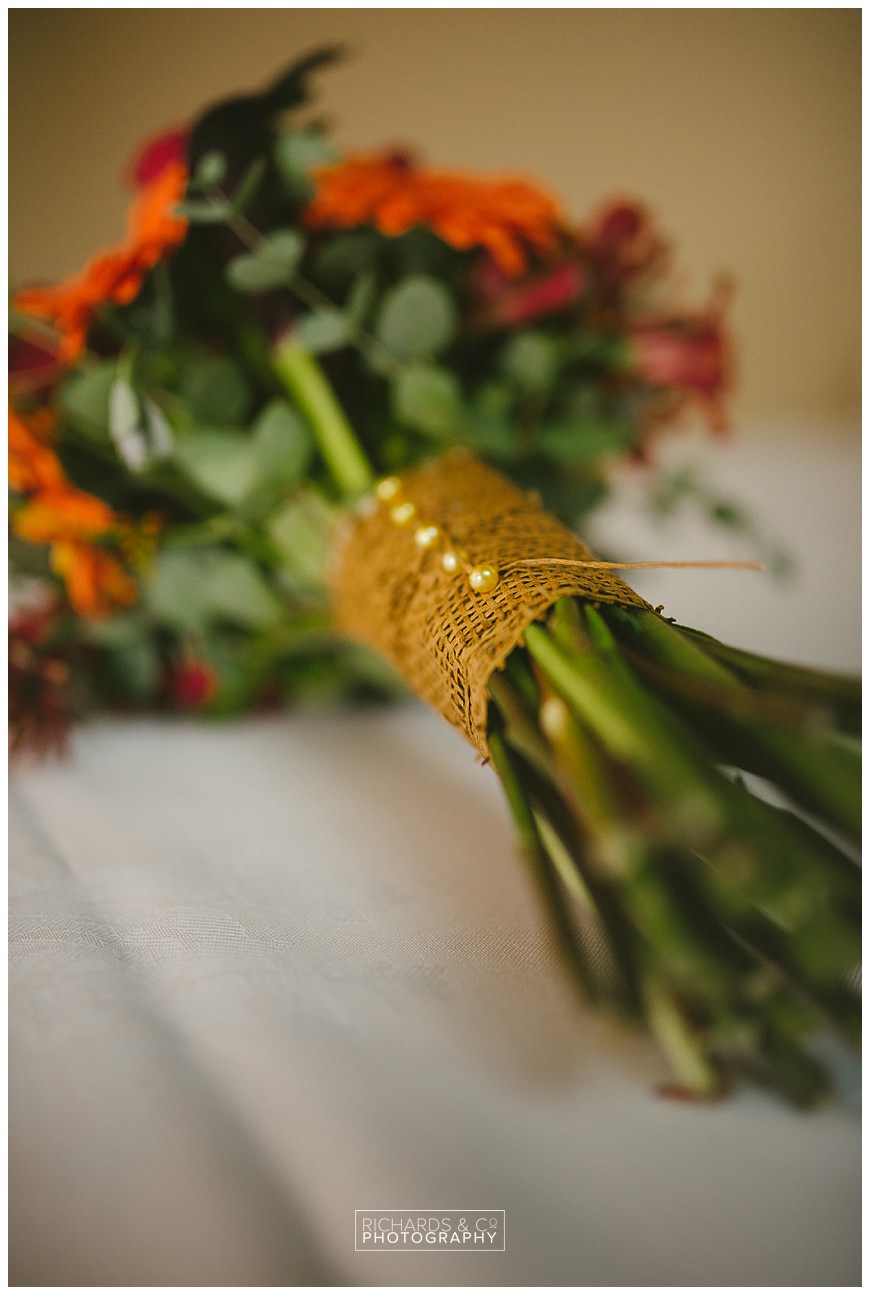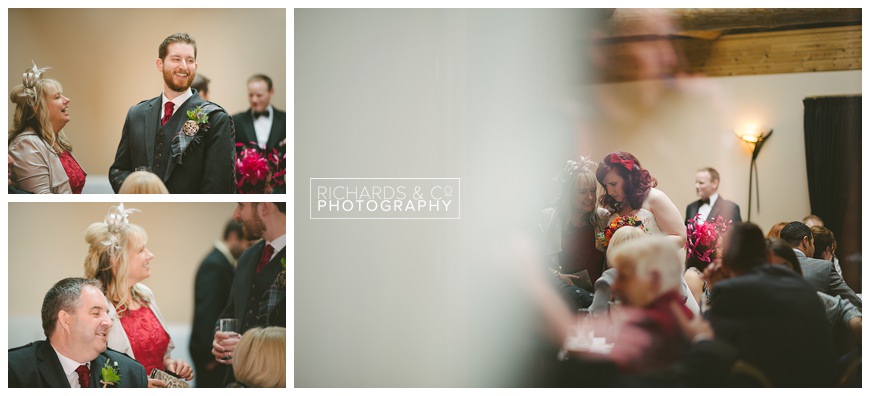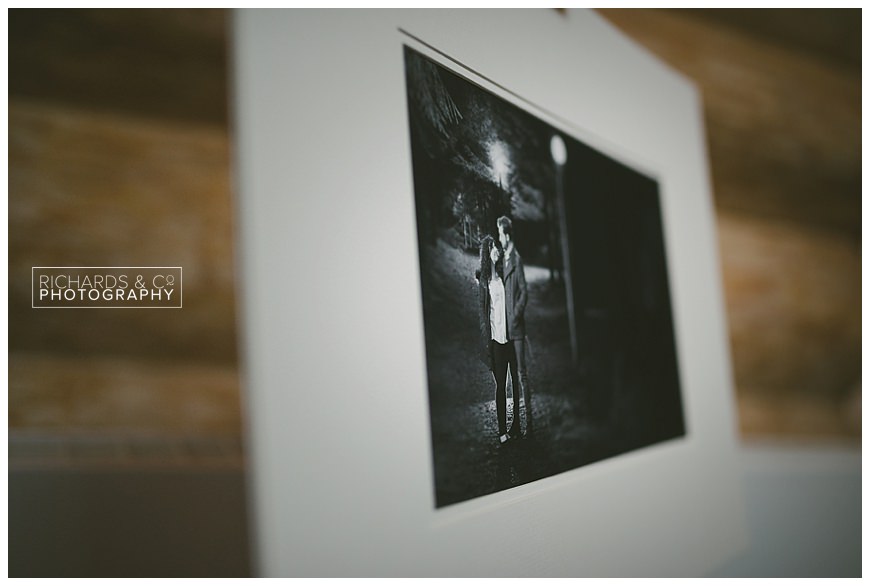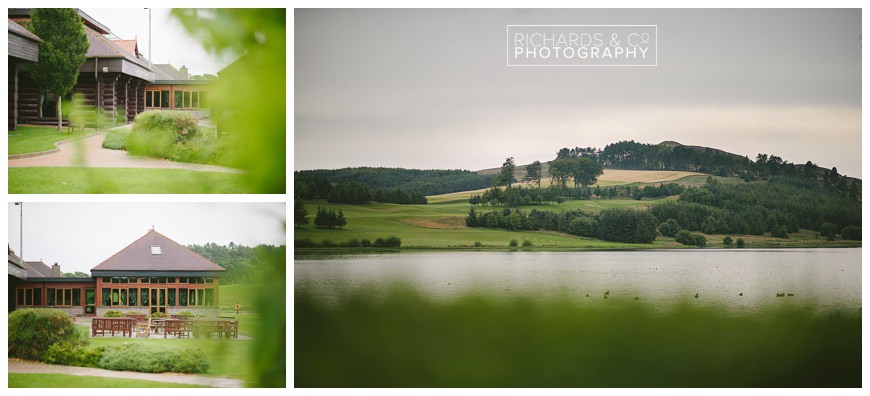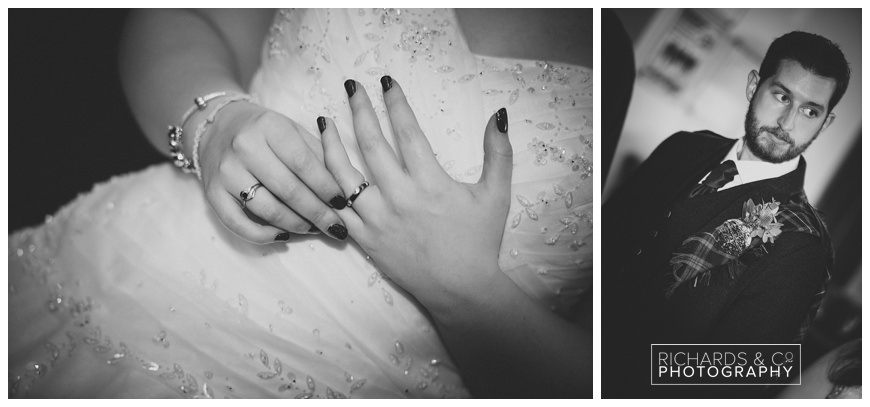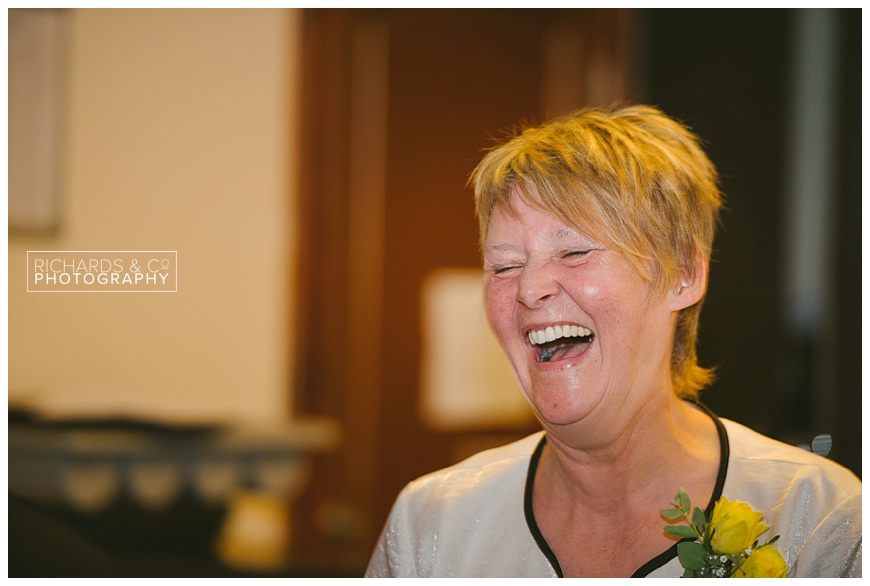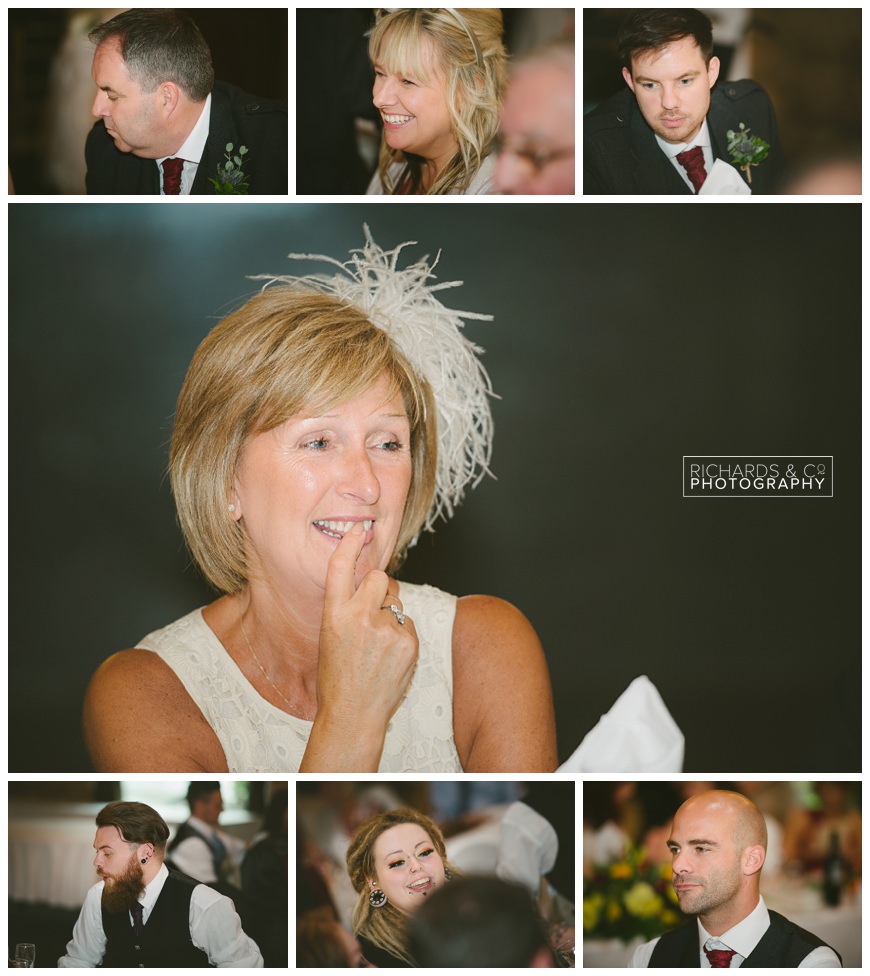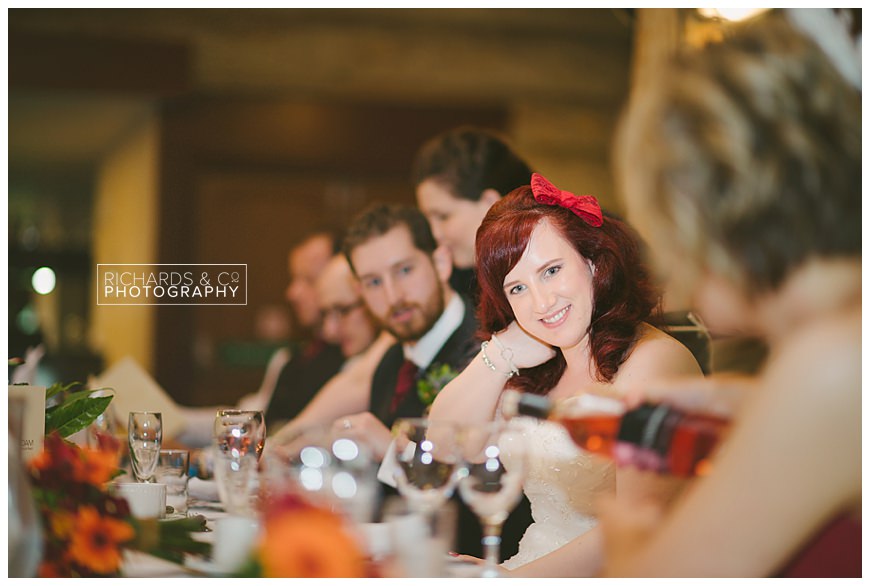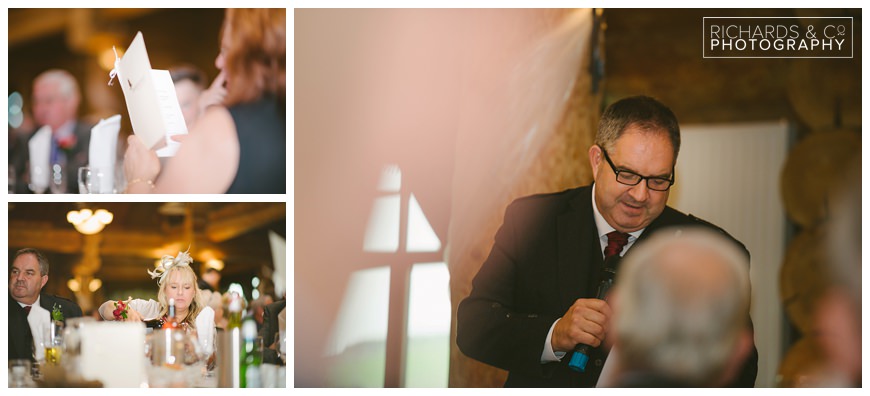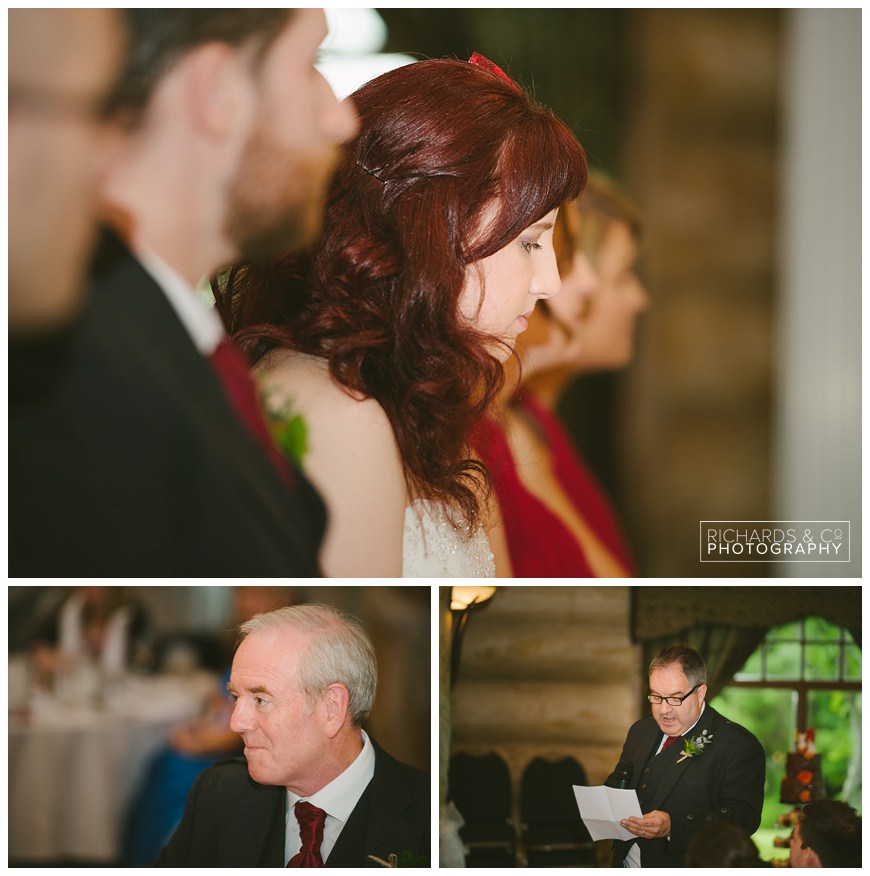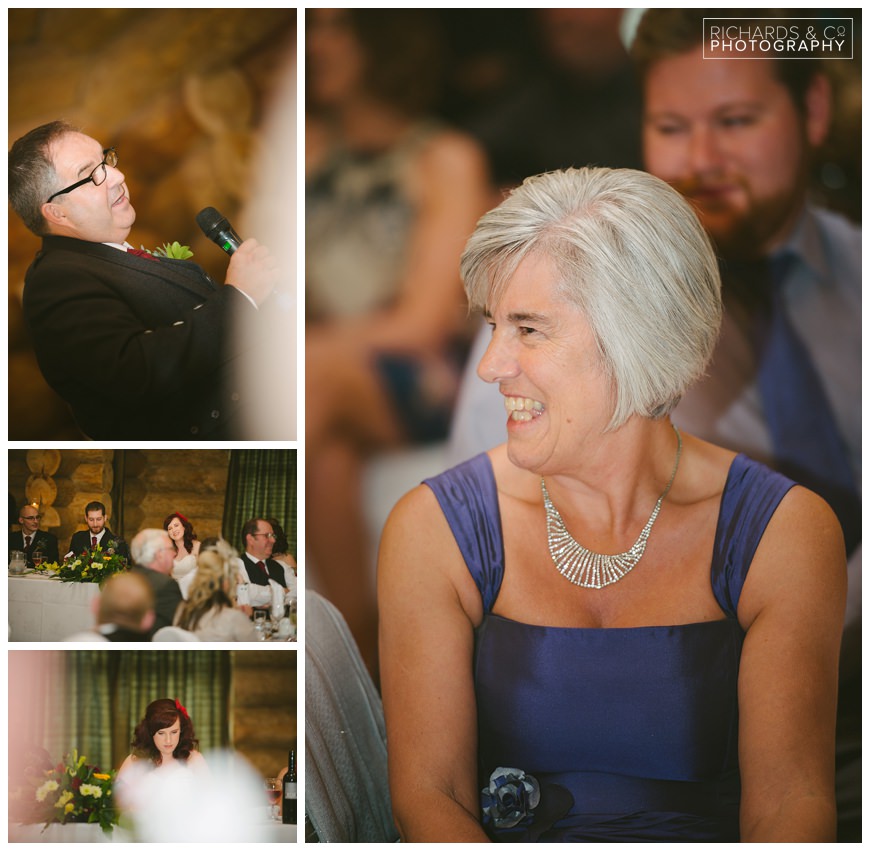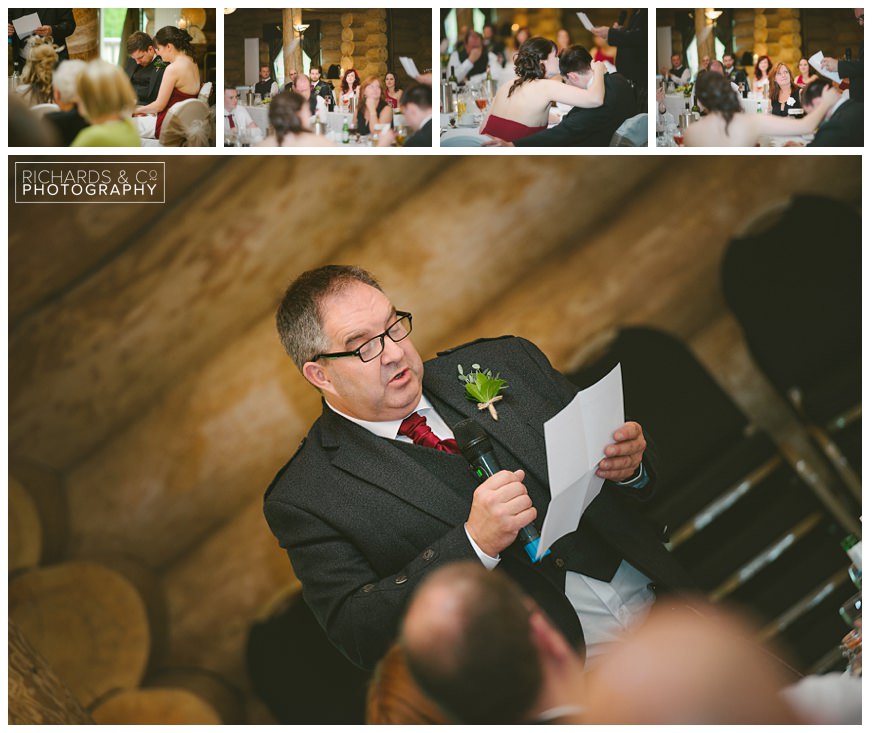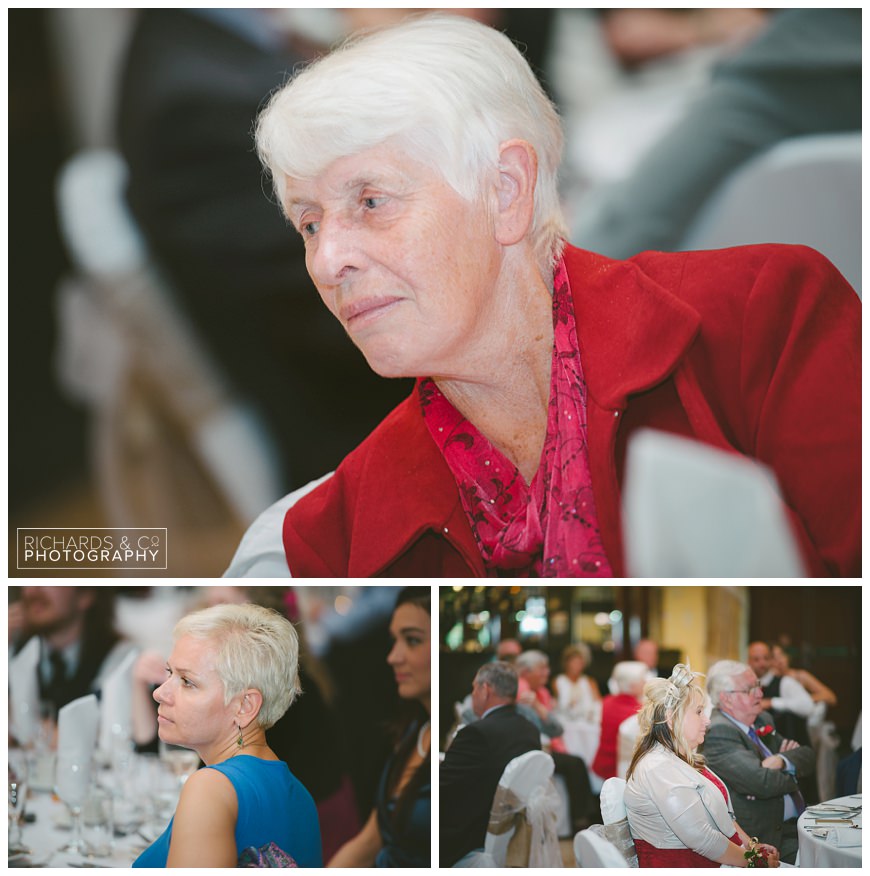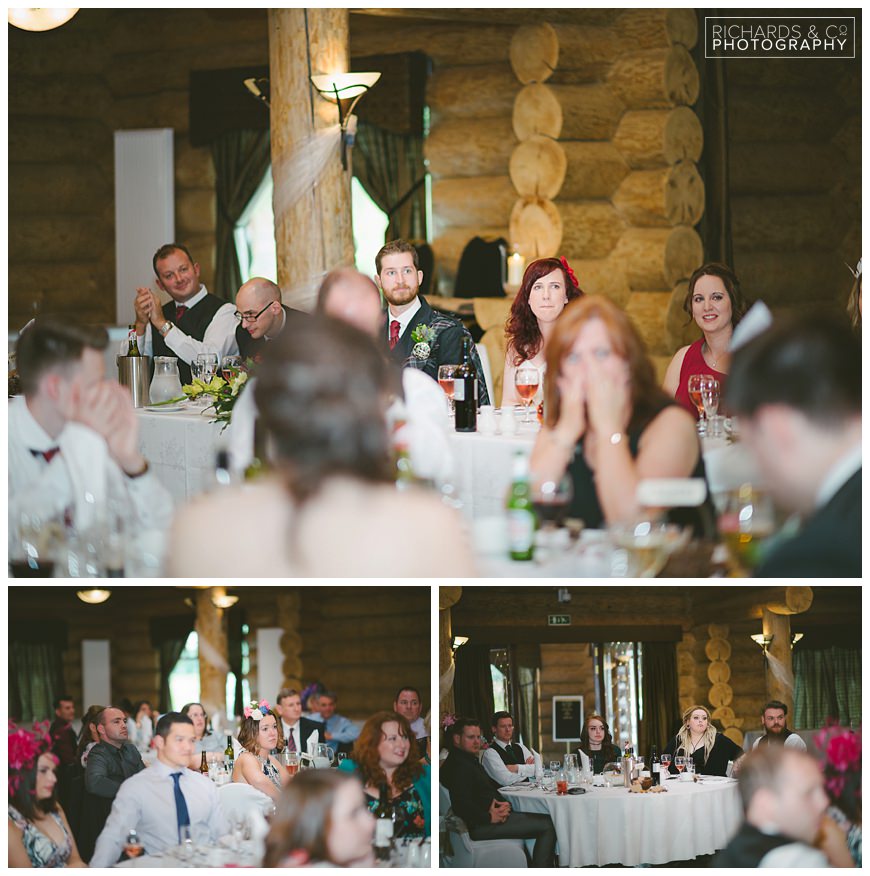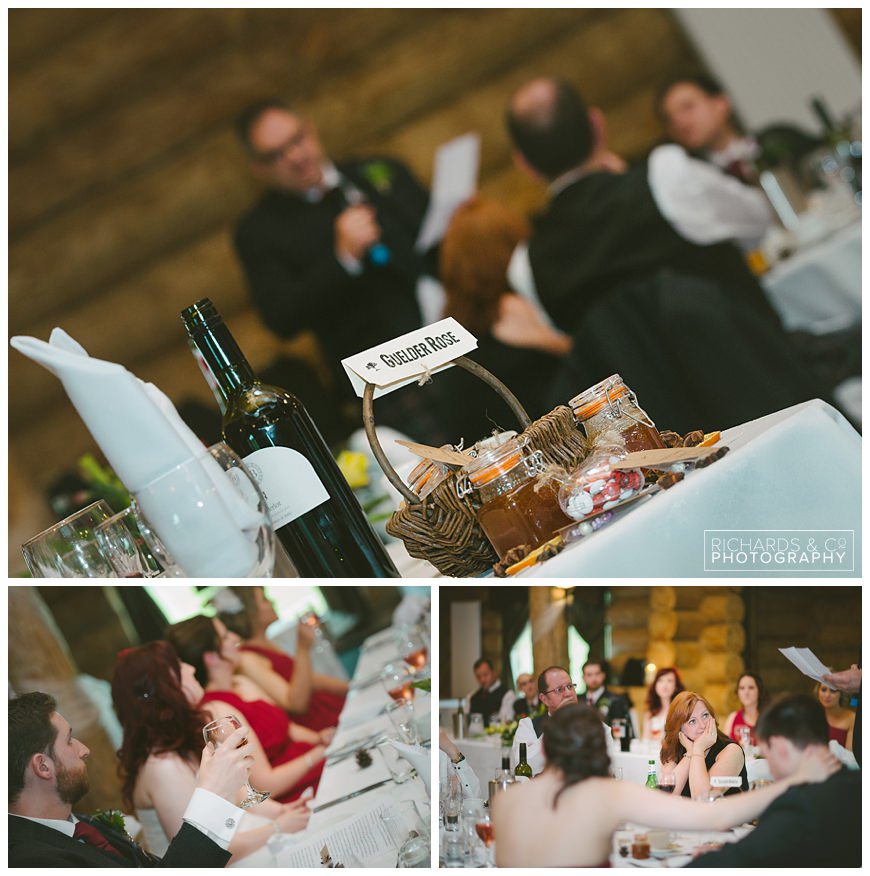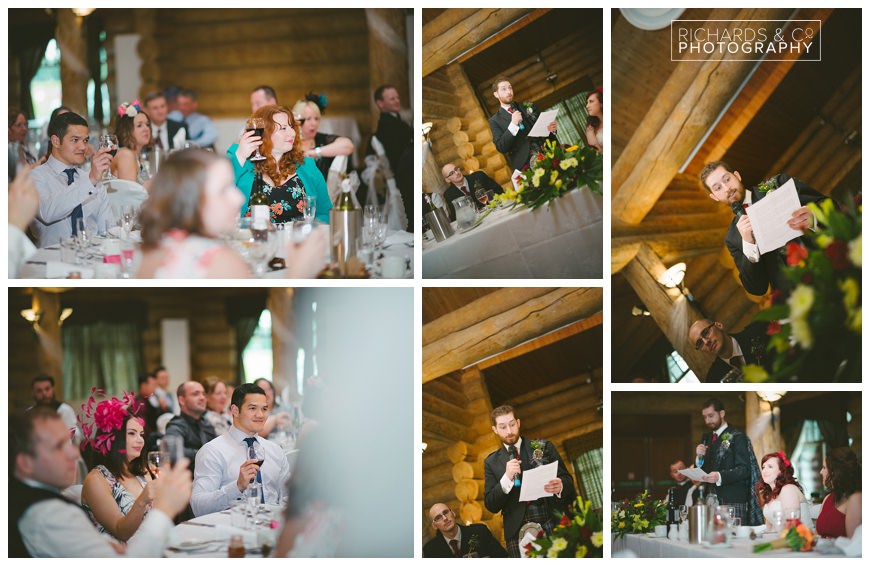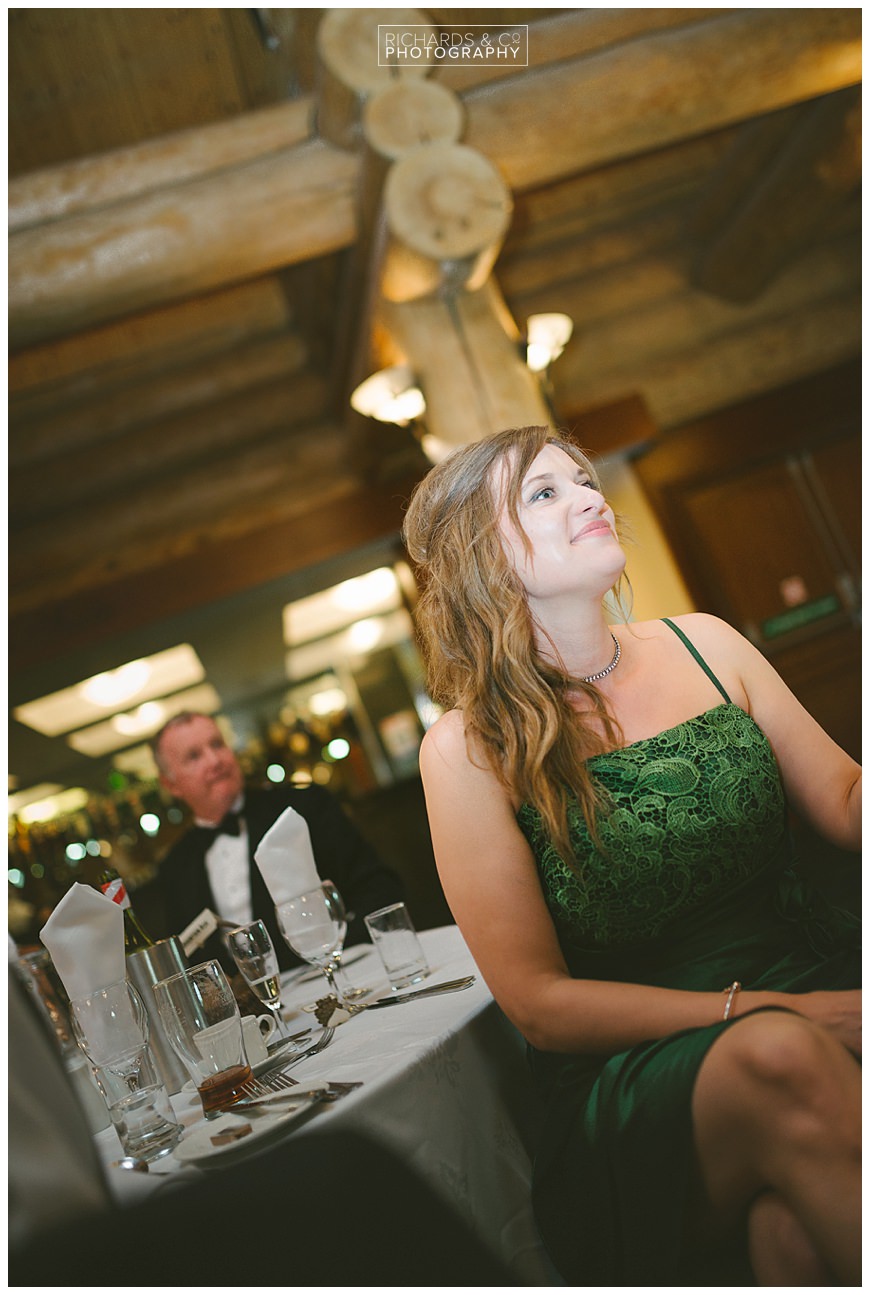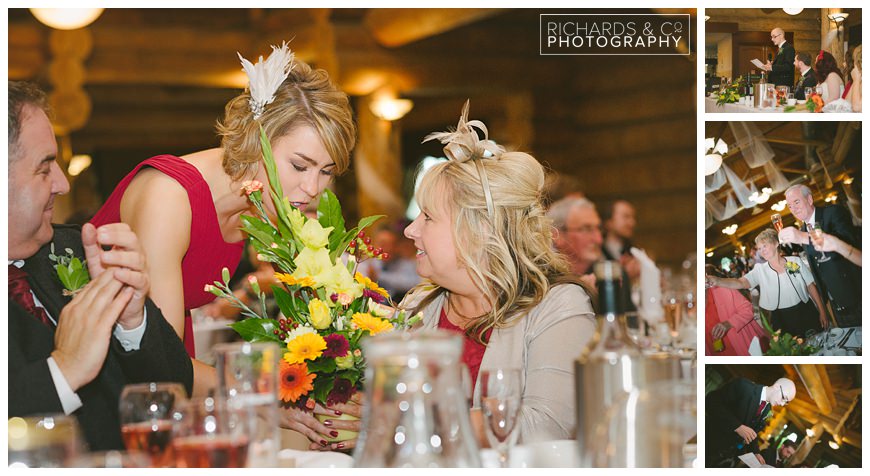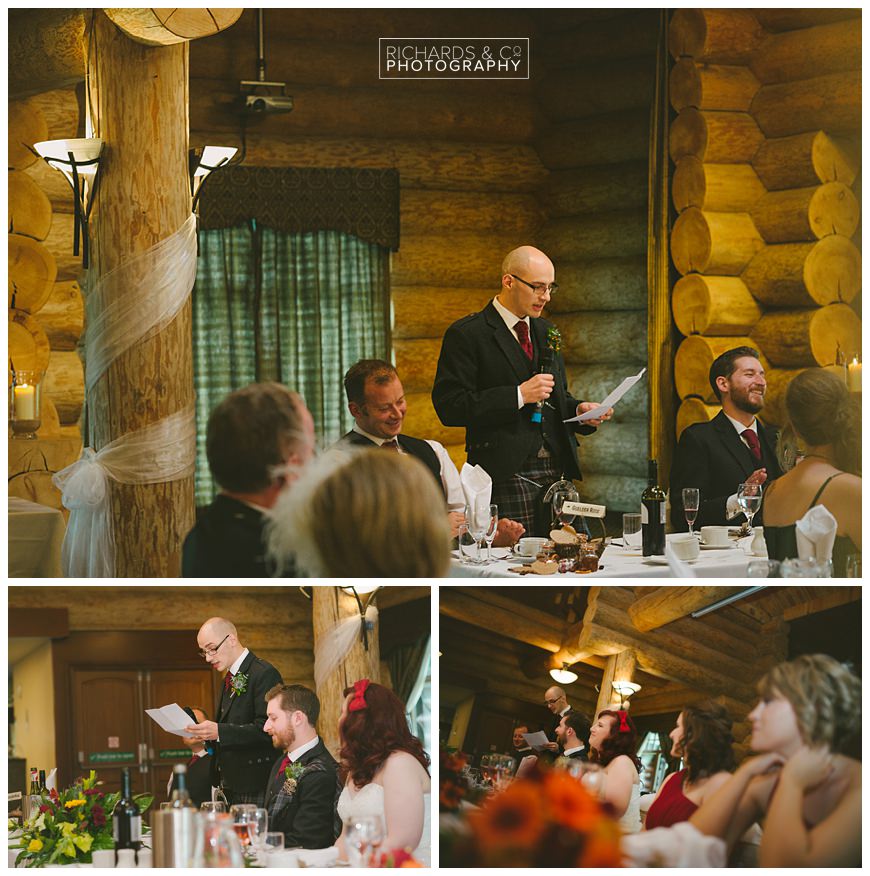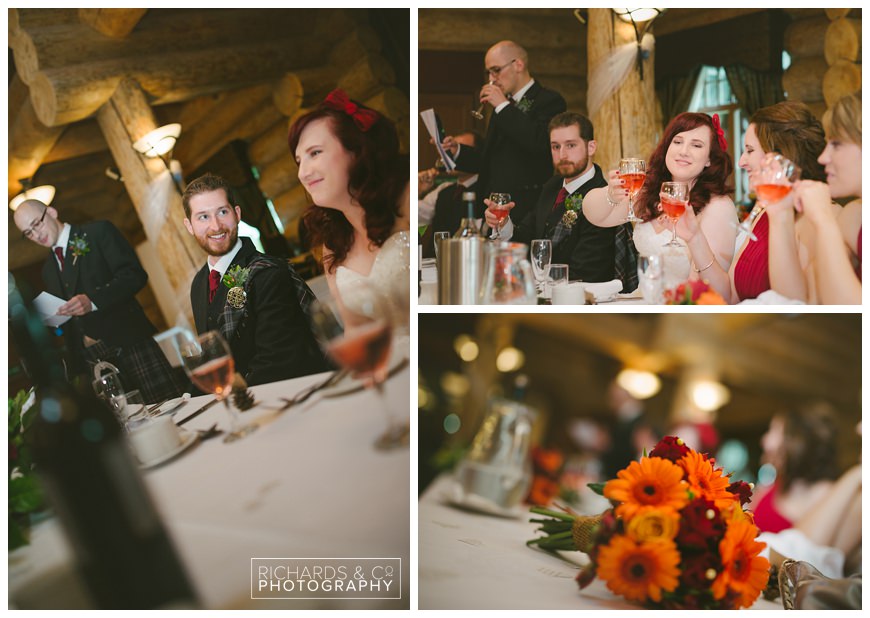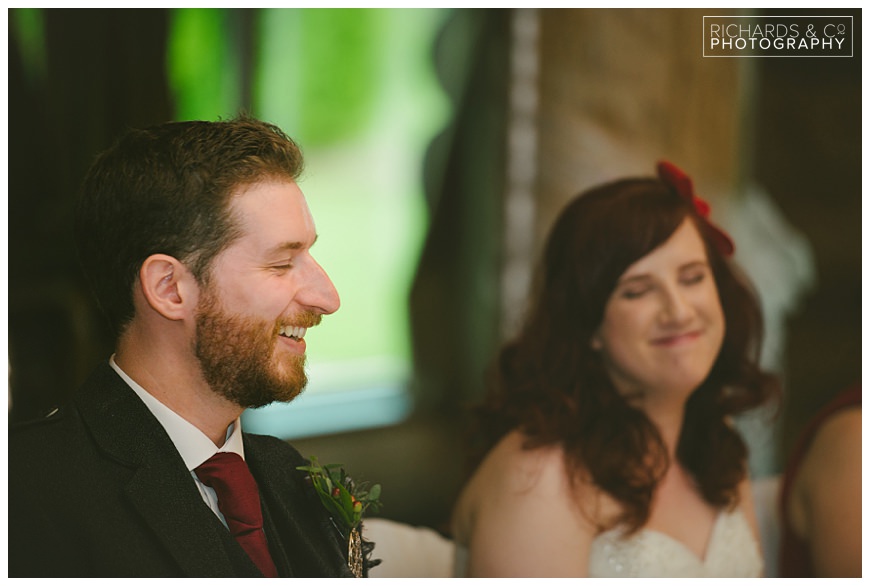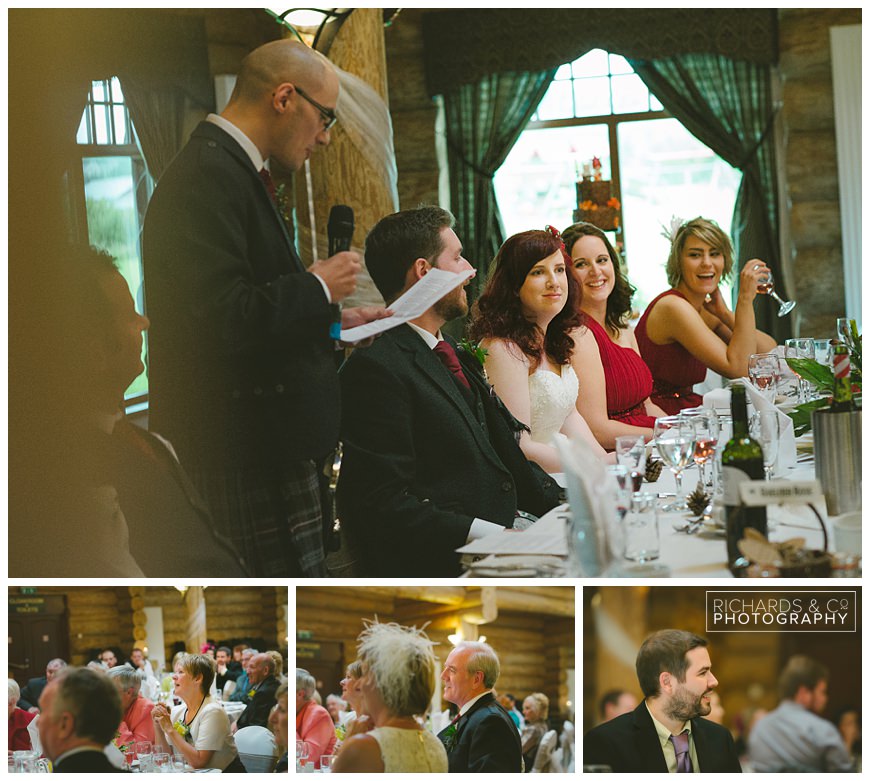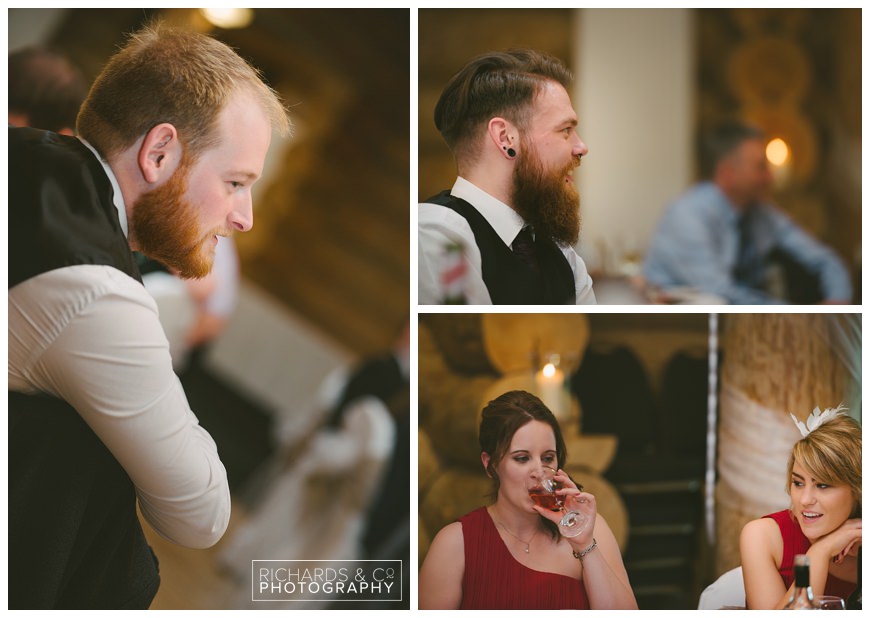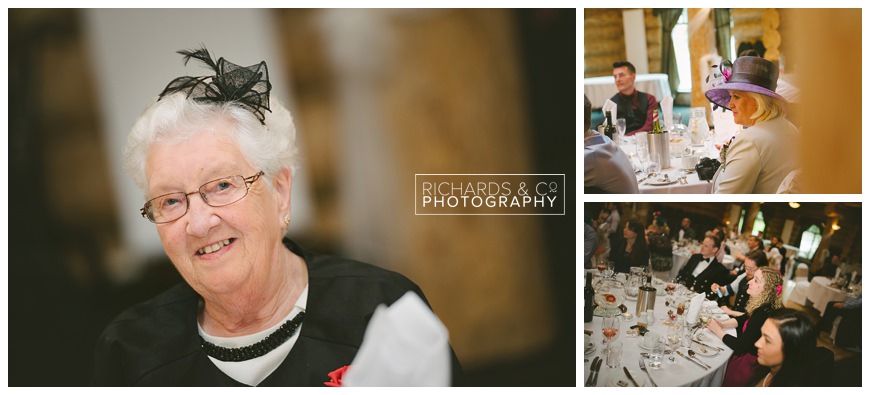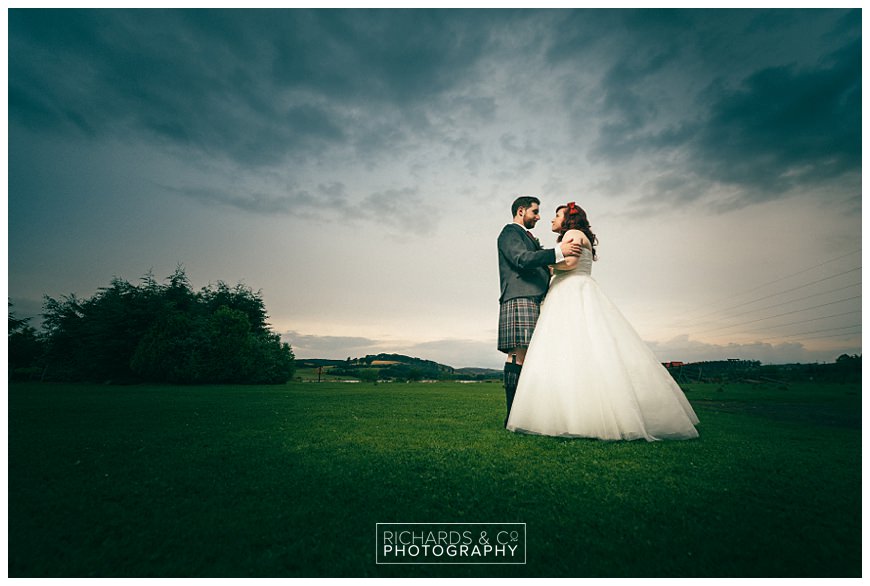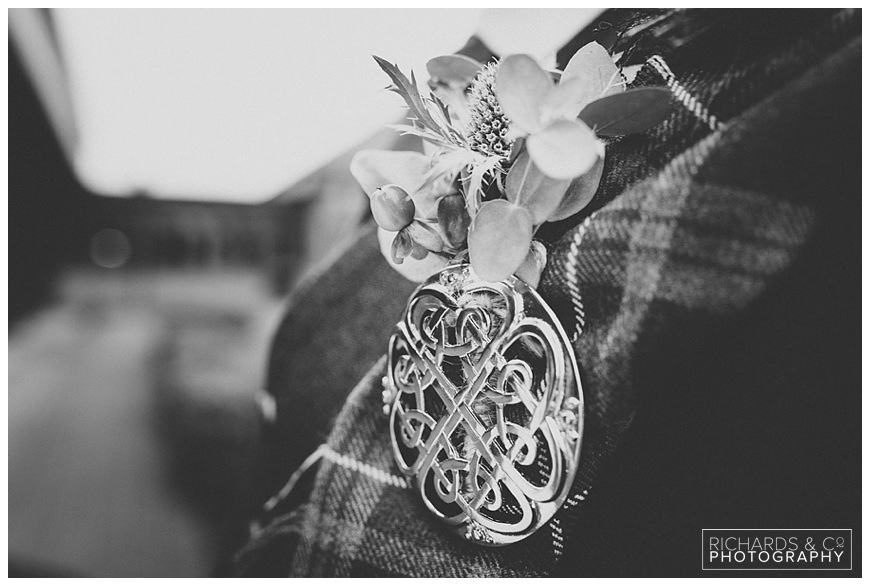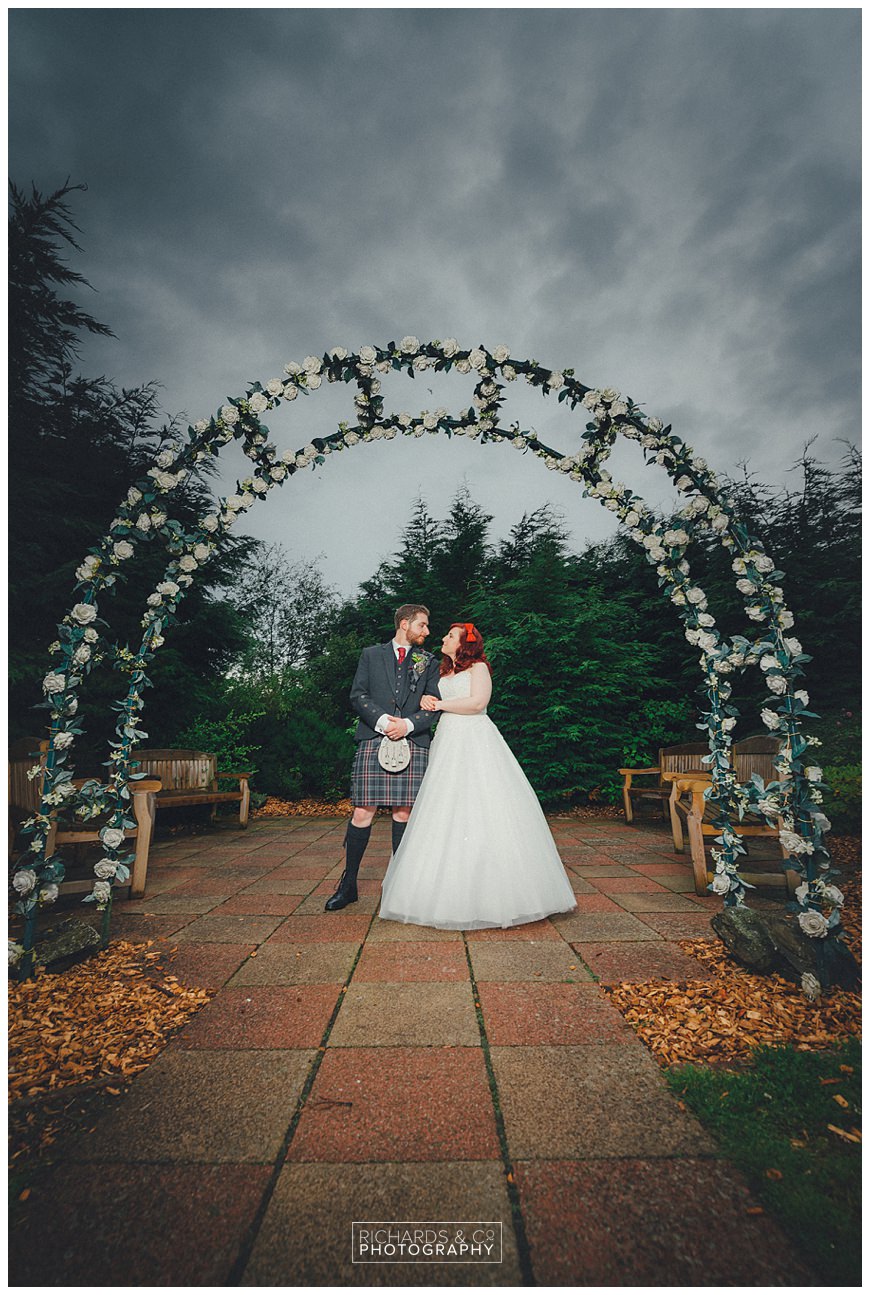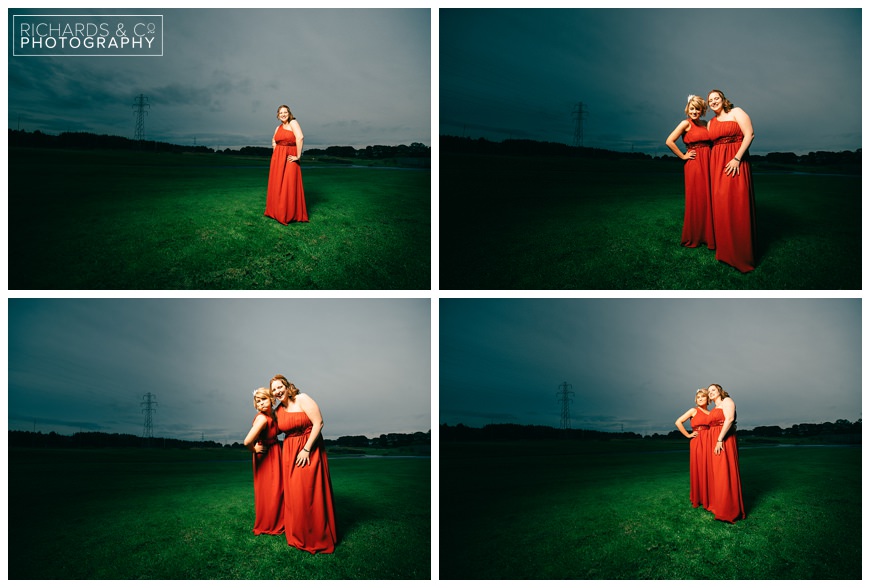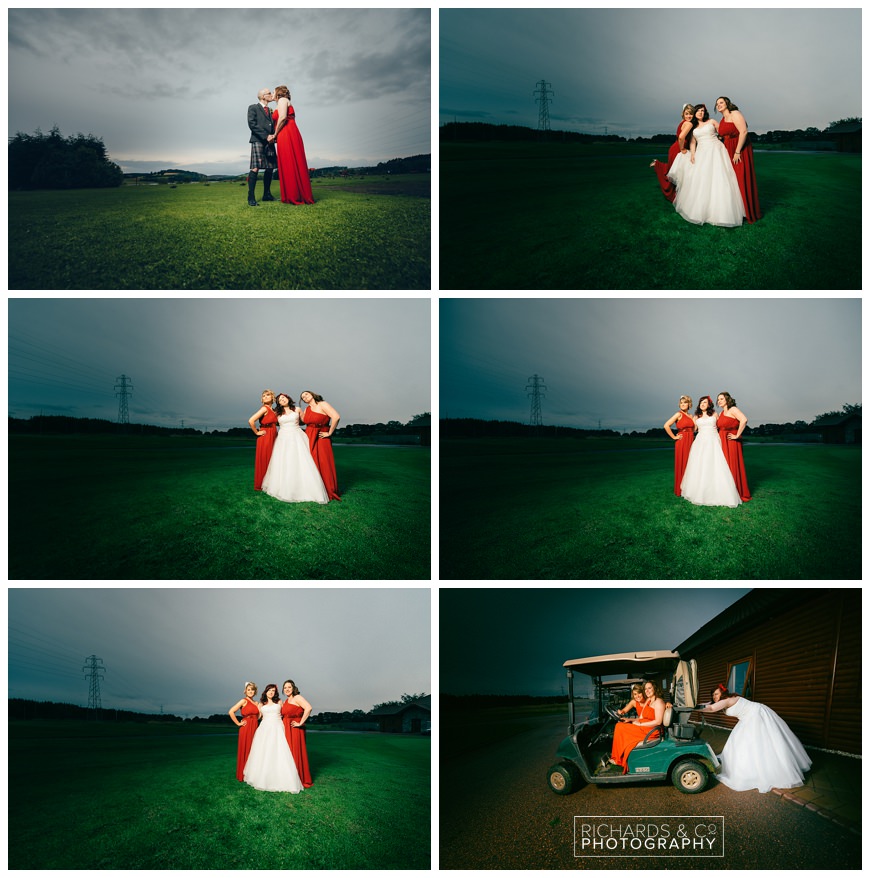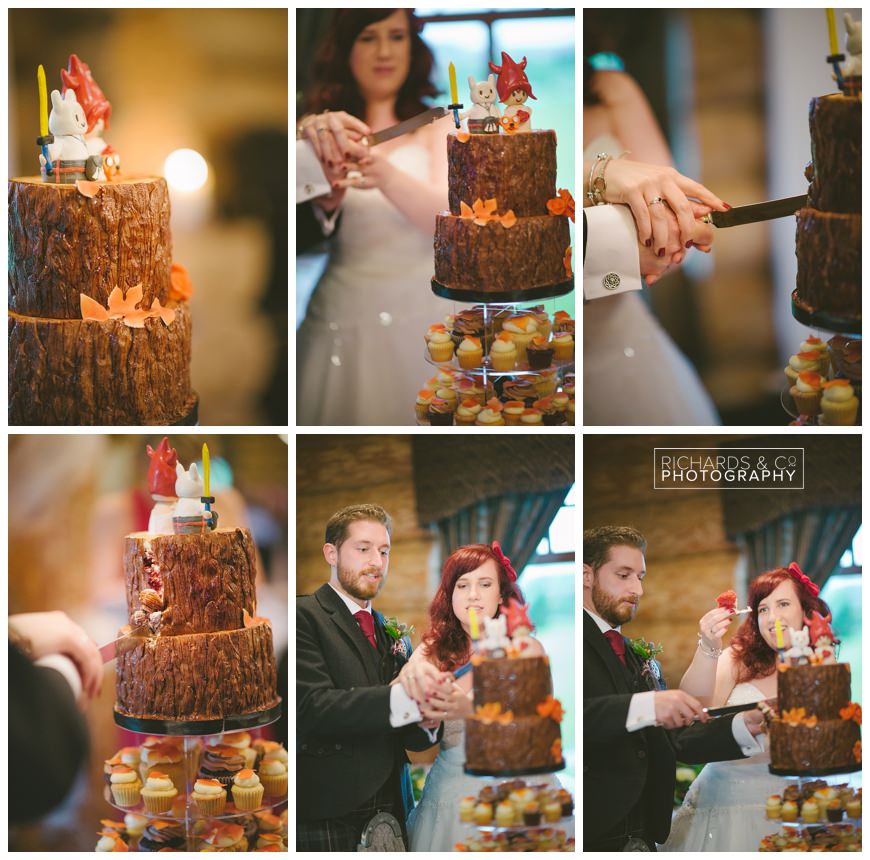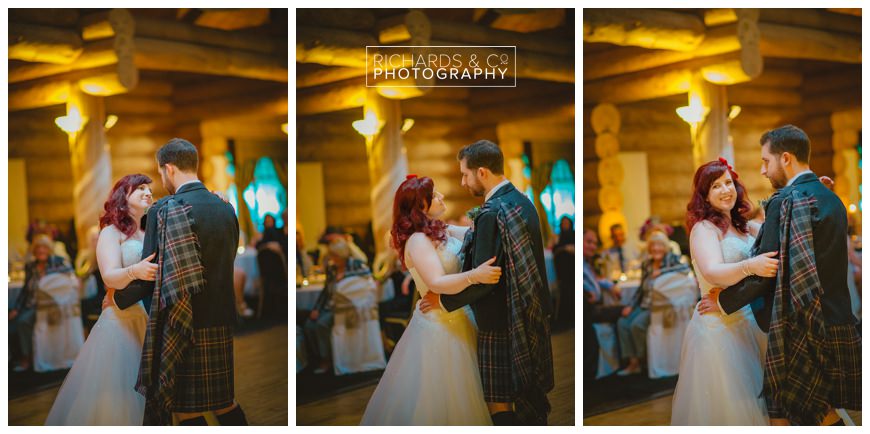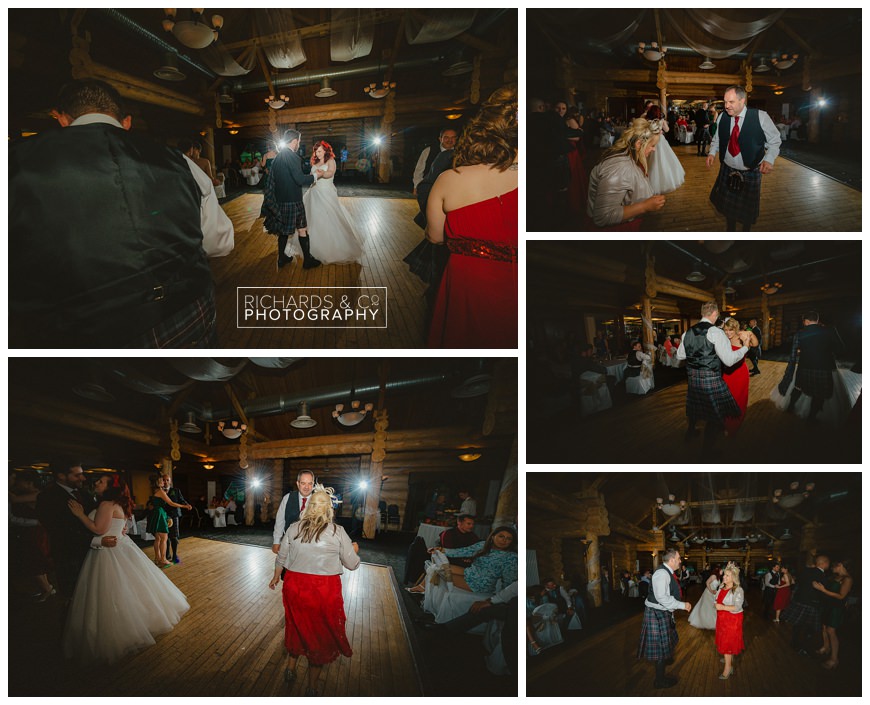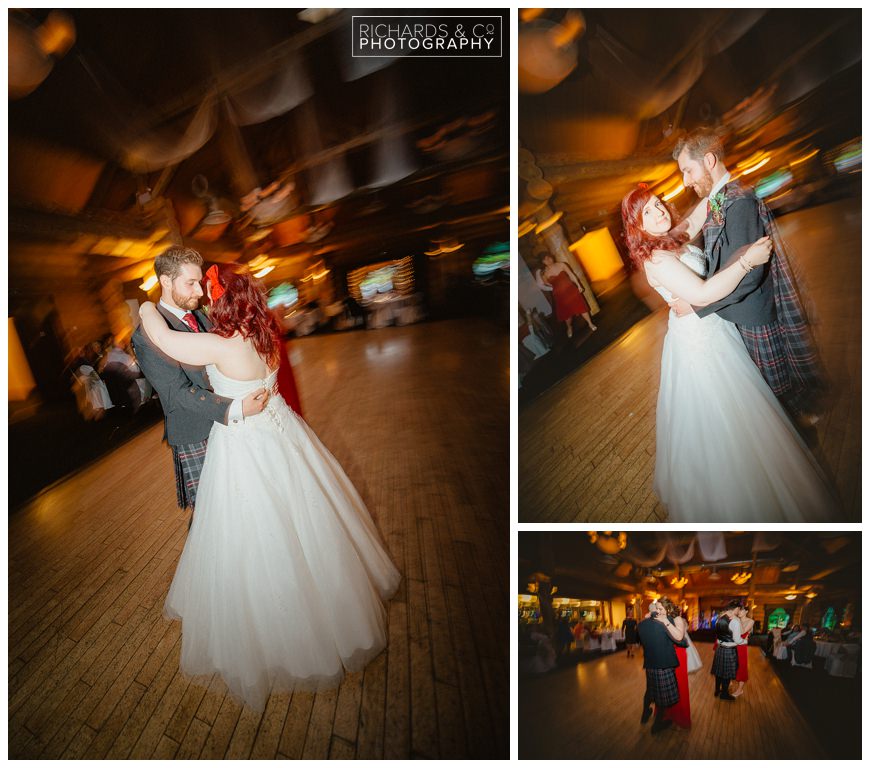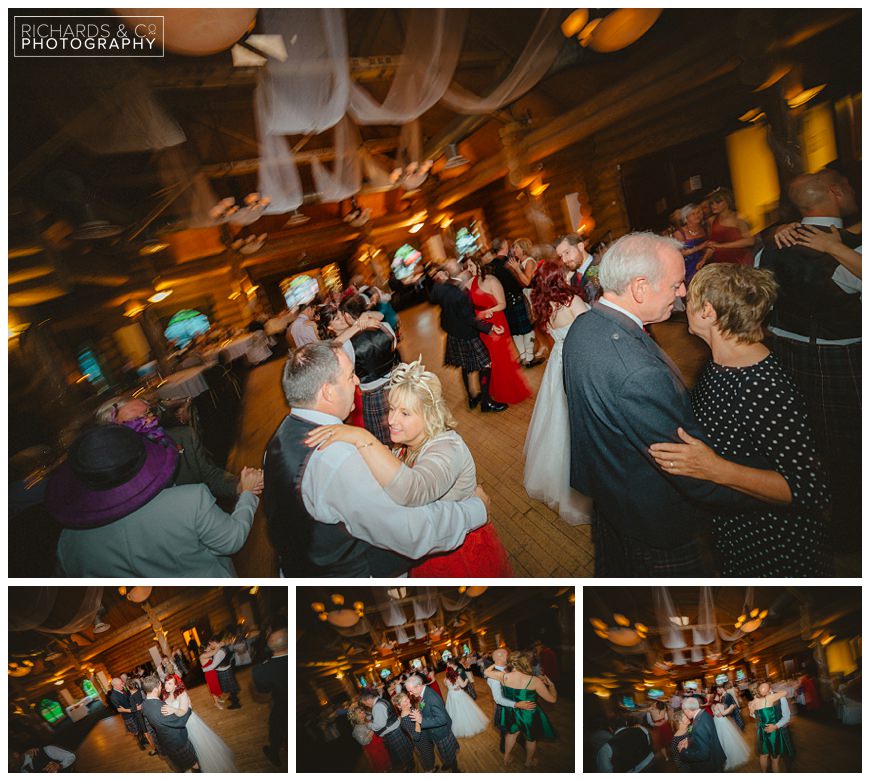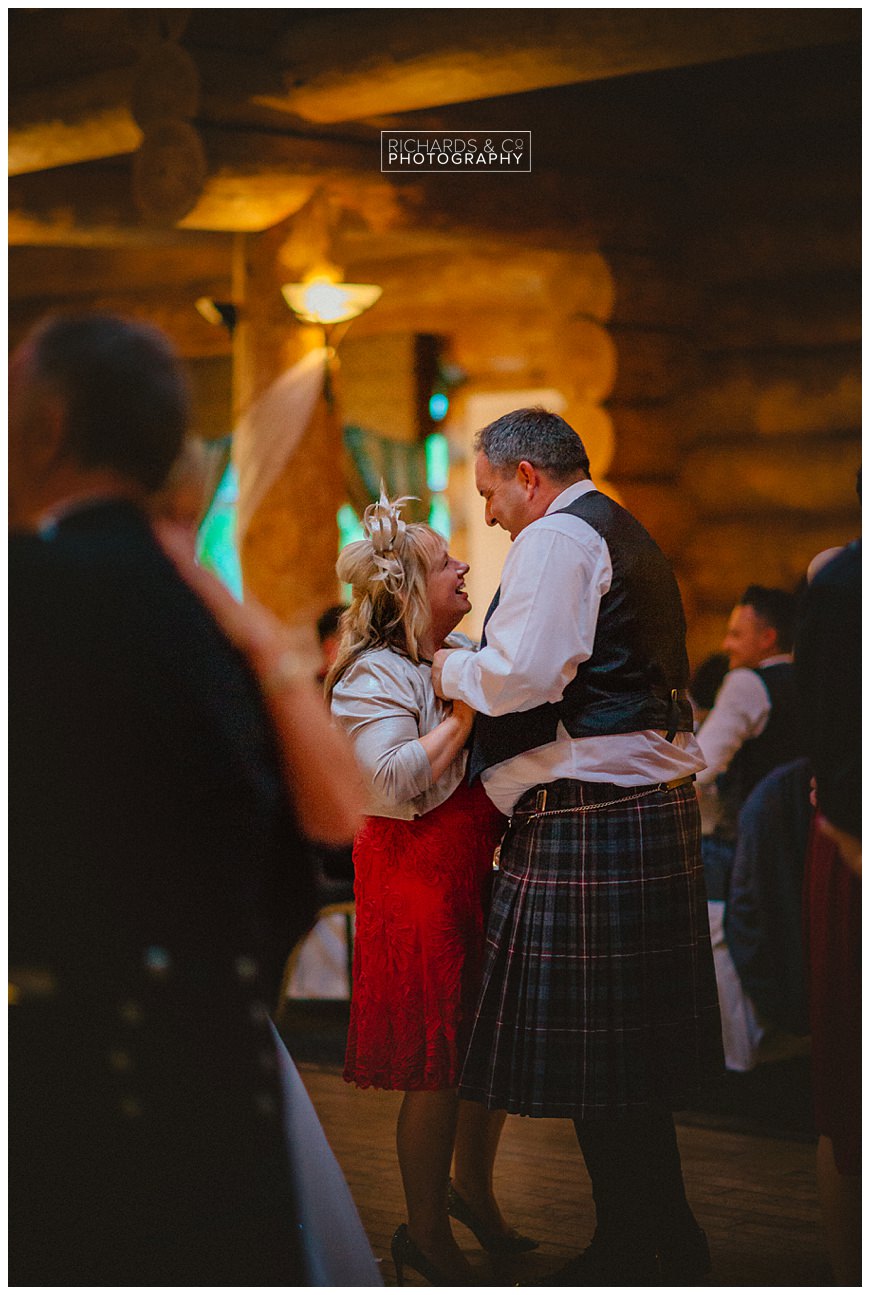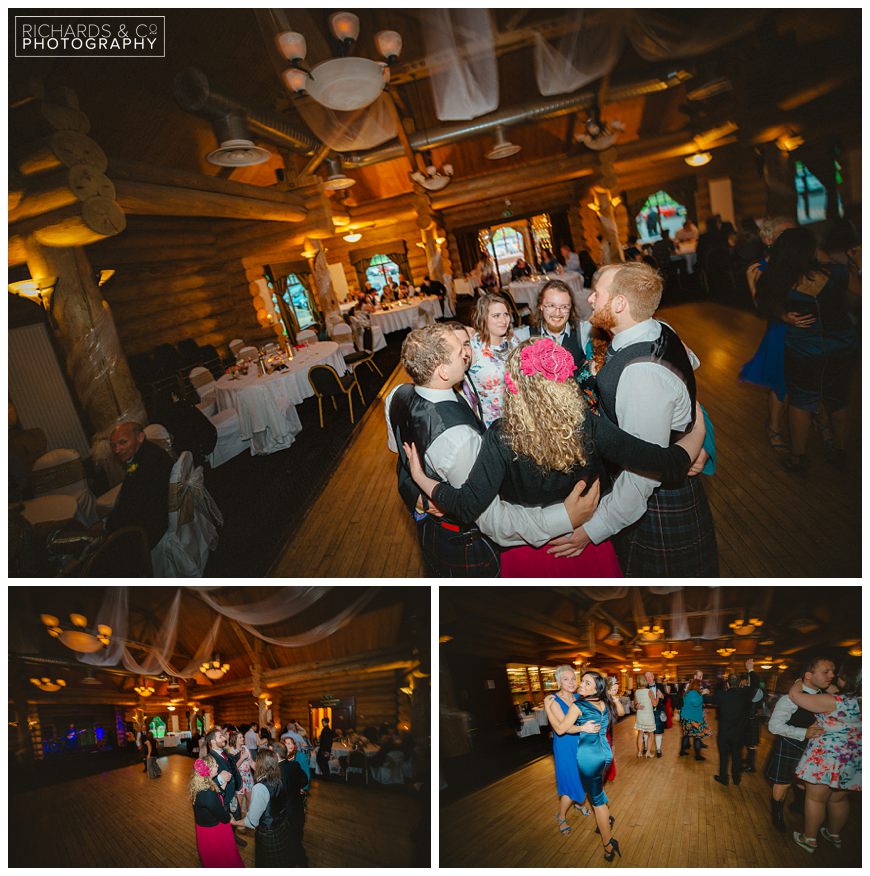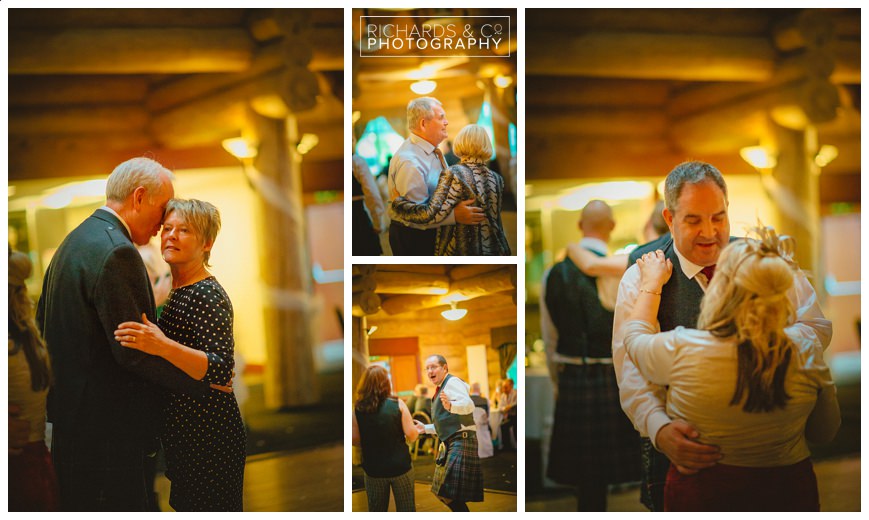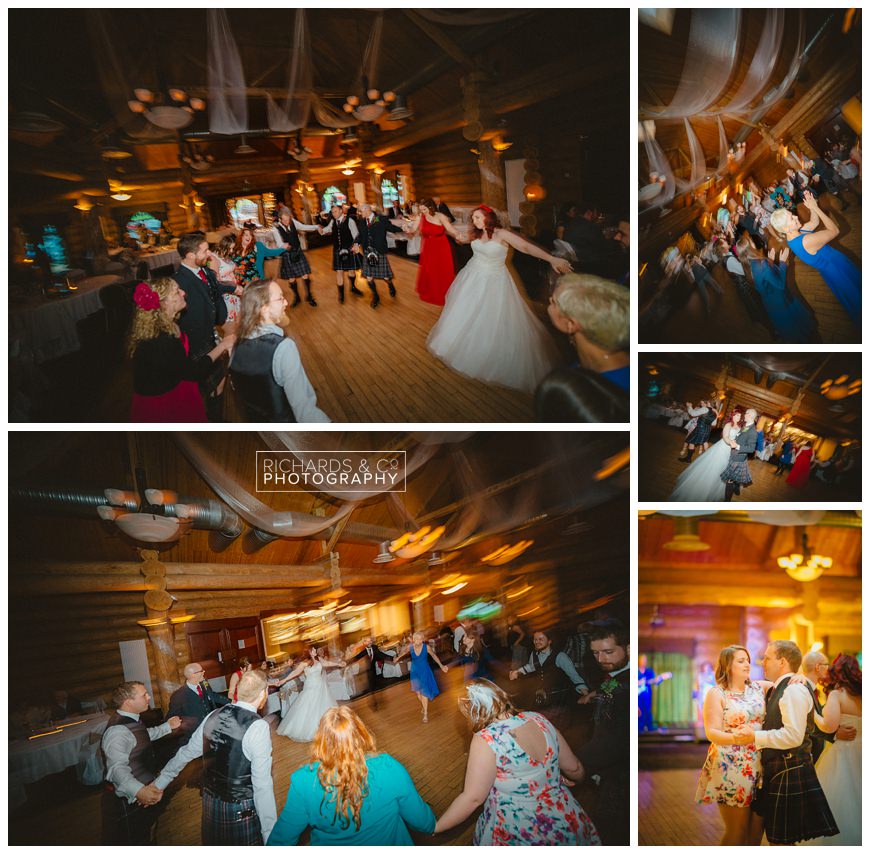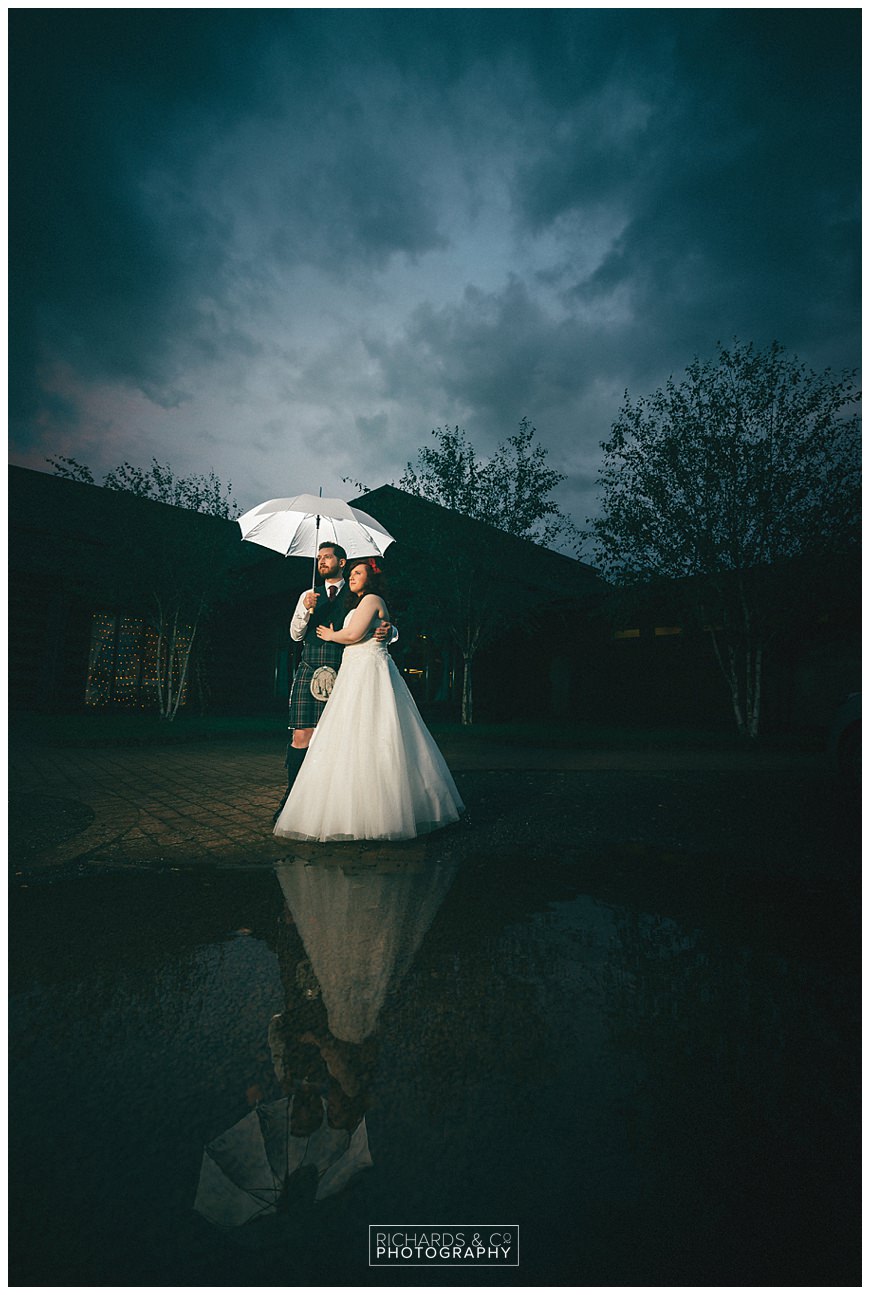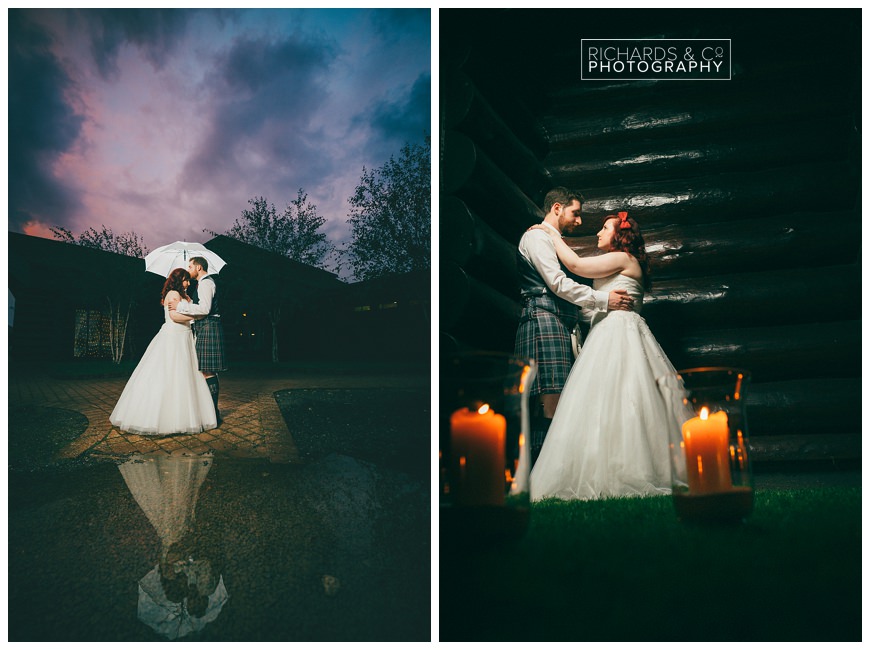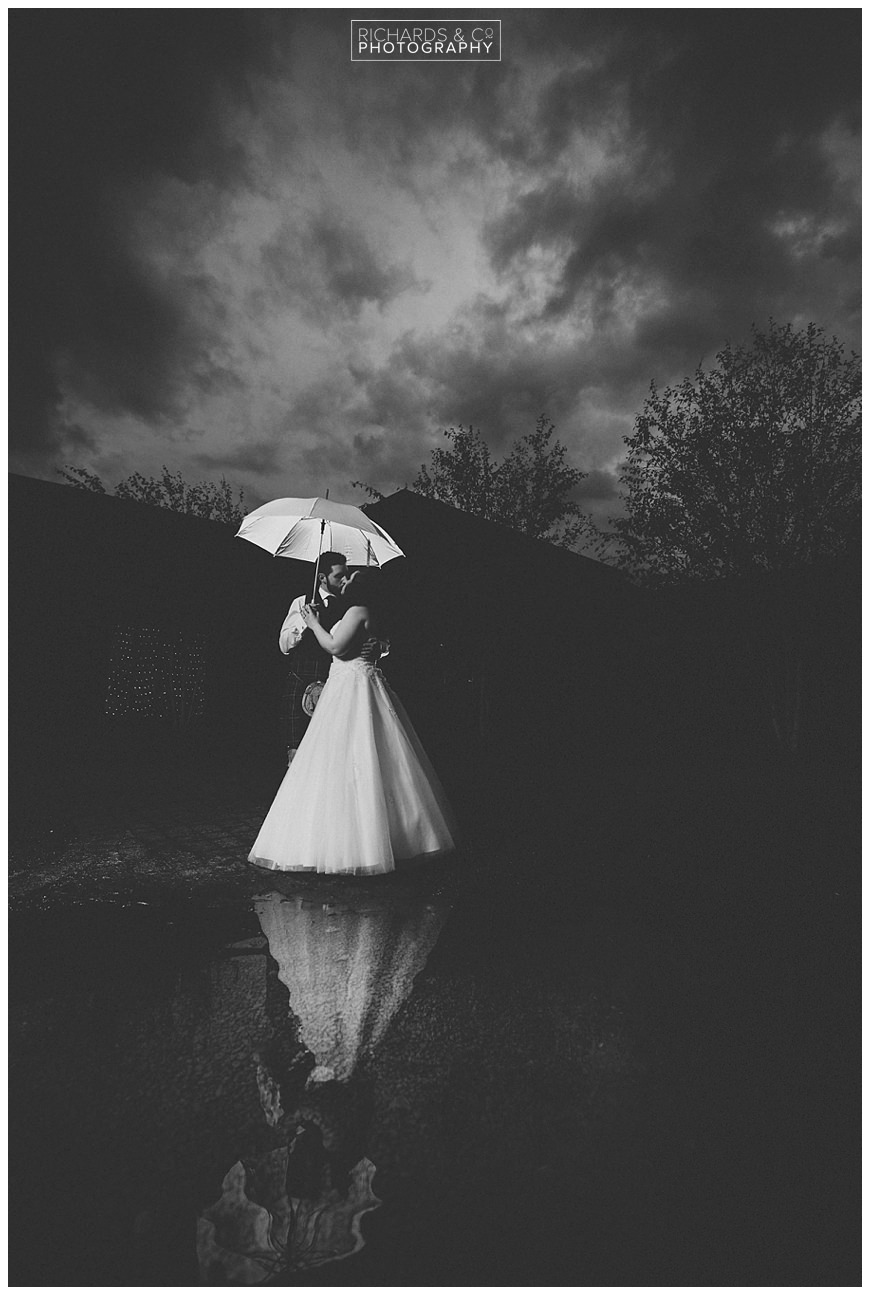 All images are under copyright © Richards & Co Photography